GREEN BAY — Matt LaFleur didn't know what to say.
So, when the Green Bay Packers coach looked his kicker, Mason Crosby, in the eye last Friday morning inside his Lambeau Field office, all LaFleur could do was extend a heartfelt offer: Whatever you need, we will make it work.
Crosby had just gotten the news that his brother Rees' wife, Brittany, had died following a three-year battle with ovarian cancer. Diagnosed at age 27, she'd been far more than a sister-in-law to Crosby; she'd been an inspiration in how she'd fought the disease and refused to allow it to steal her joie de vivre.
But now, with kickoff of Sunday's game against the New York Giants at MetLife Stadium in East Rutherford, New Jersey, roughly 48 hours away, Crosby wasn't thinking about football. And, in the moment, neither was LaFleur.
"It's hard to have that right words for anybody in that situation," LaFleur said Monday after giving Crosby a game ball following the Packers' 31-13 victory over the Giants on Sunday afternoon. "I just told him, 'Hey, let us know what you want to do. We'll accommodate.' My heart breaks for those guys."
To Crosby, the performance itself — he made all five of his kicks, booting four extra points and a difficult 47-yard second-quarter field goal in the wind and snow in Sunday's 31-13 win over the New York Giants — wasn't all that impressive. But afterward, he allowed it had been one of the most challenging games of his remarkable 13-year career. He appreciated LaFleur's game-ball gesture, even though he described it as a "decent game."
What he appreciated more was LaFleur's and his teammates' support.
"I mean, I did my job. But there was a lot going on," Crosby said. "I'm just so thankful for the guys in this locker room and the support that I feel and everyone reaching out and anything they can do to help me. It's been great.
"We've had a tough couple of days as a family. I've just been praying, and (want) everyone (to) just keep Brittany, my sister-in-law's family, in your prayers, and my brother and our family. It's not anything you ever want to go through. She fought 'til the end."
Crosby, his wife Molly and the couple's five children flew to Austin, Texas, on Friday after getting the news, then made the half-hour drive to his hometown of Georgetown to be with his brother and the rest of the Crosby family. While Molly and the kids stayed in Texas, Mason met his teammates in the New York/New Jersey area on Saturday, kicked in the game Sunday and then flew back to Texas on Sunday evening.
Brittany's life inspired us all. She never let cancer define what her life would look like. She lived this life on purpose and uplifted. I know she is climbing the highest mountains in heaven. The love Brittany and my bro @recrosby33 share is eternal. pic.twitter.com/OQ6LMGSYcm

— Mason Crosby (@crosbykicks2) November 30, 2019
"Obviously, it's a really tough situation for him. Our hearts are go out to him and his family," said veteran right tackle Bryan Bulaga, Crosby's teammate since 2010. "He's a true pro. You saw it. He was here. He did his job and did it at a high level. It just speaks to the type of guy he is."
You have free articles remaining.
Crosby said after the game he will return midweek for practice, then fly back to Texas again for Brittany's funeral on Friday. He'll be back in time for Sunday's game against the Washington Redskins at Lambeau Field.
"I'm just so thankful for this organization and the way they handled this tragedy and the fact that they didn't blink at all to make it so I could go be with my brother," Crosby said. "I'll come back, get two days of work in and then we'll just try to get down and back either Friday or we'll figure it out. But yeah, it's tough. She's an amazing person and it's so hard to see your brother and just that emptiness there."
After the game, when LaFleur presented Crosby with the game ball, both men were emotional, as were many others in the visitors' locker room of MetLife Stadium.
"(It's a) tough situation for sure, especially to find out like he did Friday morning after Thanksgiving, when we're all counting our blessings," quarterback Aaron Rodgers said. "That was obviously really tough for him. We wrapped our arms around him and supported him. He's been through a lot this year. He really has. He's a great friend, a great locker room presence for us. I do applaud the organization for, again, reminding us where the priorities are and allowing him to get down there and see his brother."
Crosby enters Sunday's game against Washington having made all but one of his kicks this season, having gone a perfect 33-for-33 on extra points and 14 of 15 on field goals (93.3%). Dating to last season, he's made 33 of his past 36 field-goal attempts.
And he's done it after holding off challenger Sam Ficken during training camp despite Molly undergoing surgery to remove a cancerous neuroendocrine tumor from her lung in August. After she was diagnosed on the eve of camp, Brittany and Rees came to Green Bay to support Molly and Mason.
Asked how he's gotten through the last few days, Crosby replied: "This team, my faith. Just relationships, people in my life that I know I can depend on. In this situation, I'm trying to be a rock and be there for my brother and for Brittany's family and try to be whatever I can and be available and be there as much as possible and support them."
Return search continues
Still seeking a jolt to their return game, the Packers claimed running back/kick returner Tyler Ervin off waivers from the Jacksonville Jaguars and released returner Tremon Smith for the second time this season.
NFL Network first reported the Packers' claim on Ervin, who was a fourth-round pick by Houston in 2016 out of San Jose State, where he returned three kickoffs and two punts for touchdowns as a collegian. In four NFL seasons, he's averaged 8.3 yards per punt return and 21.1 yards per kickoff return. In six games for the Jaguars before his release, he was averaging 1.8 yards per return on punts and 21.4 yards per return on kickoffs.
The Packers did not announce Ervin's acquisition, presumably because he's yet to pass a physical with the team's medical staff. But they did announce that Smith had been released after averaging 23.3 yards on 13 kickoff returns and 0.0 yards on four returns for the team's beleaguered punt return unit.
Ervin became available because the Jaguars needed a roster spot for ex- Packers inside linebacker Jake Ryan, who was activated off the non-football injury list. Ryan missed all of last season with the Packers after he suffered a torn ACL during training camp, then signed with the Jaguars as a free agent.
---
Photos: Aaron Rodgers leads Packers past Giants at snowy MetLife Stadium
Packers 31, Giants 13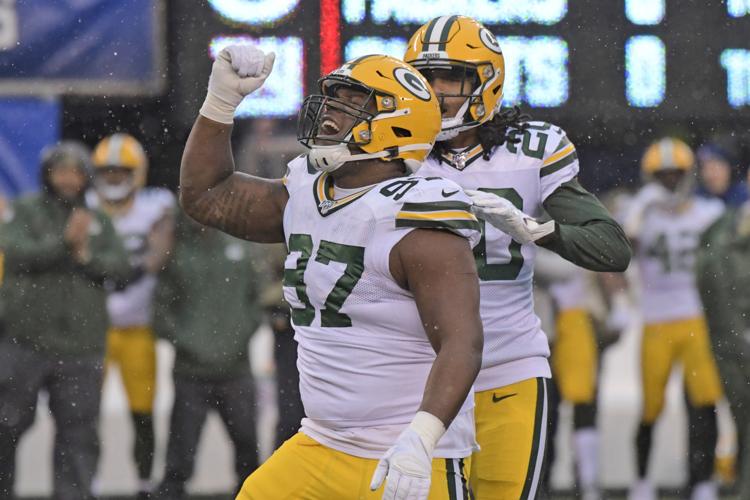 Packers 31, Giants 13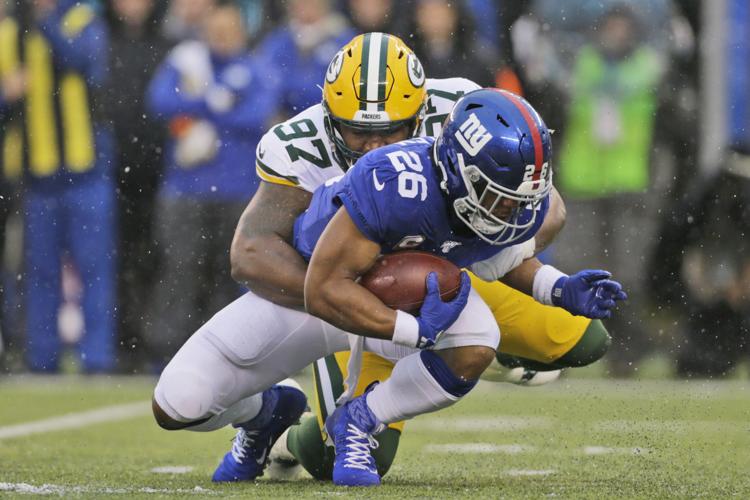 Packers 31, Giants 13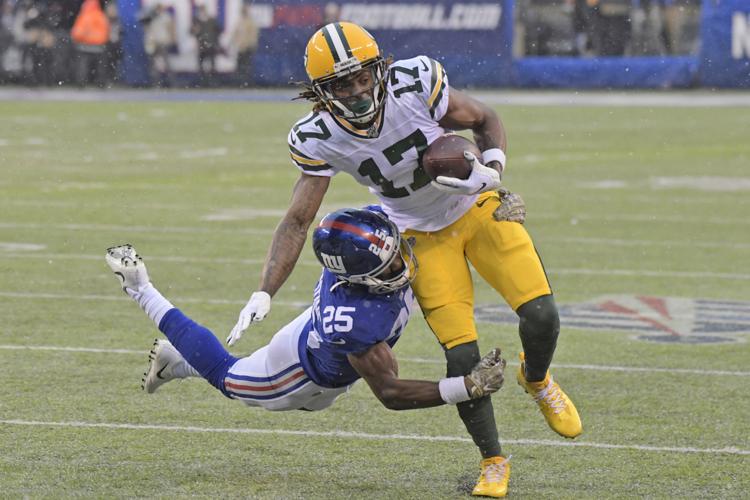 Packers 31, Giants 13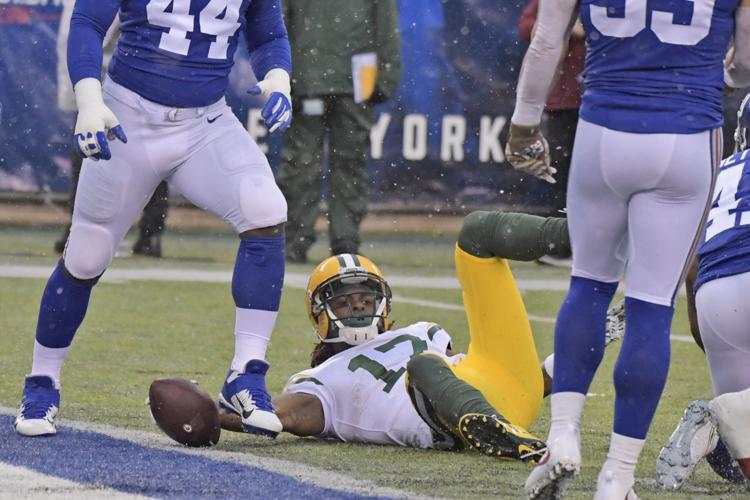 Packers 31, Giants 13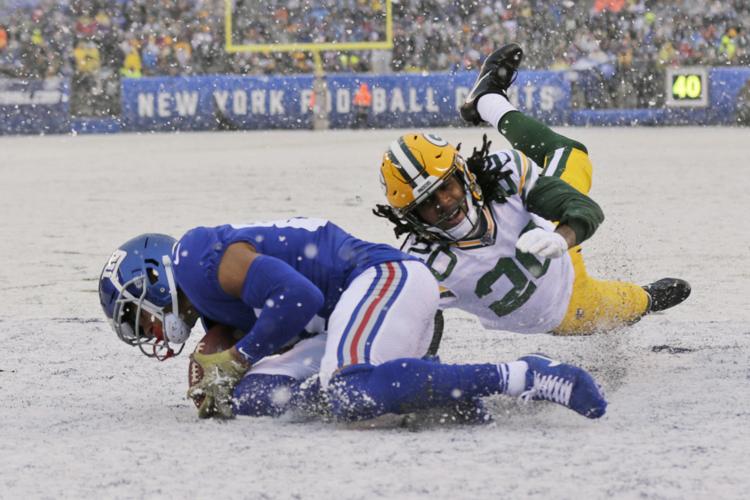 Packers 31, Giants 13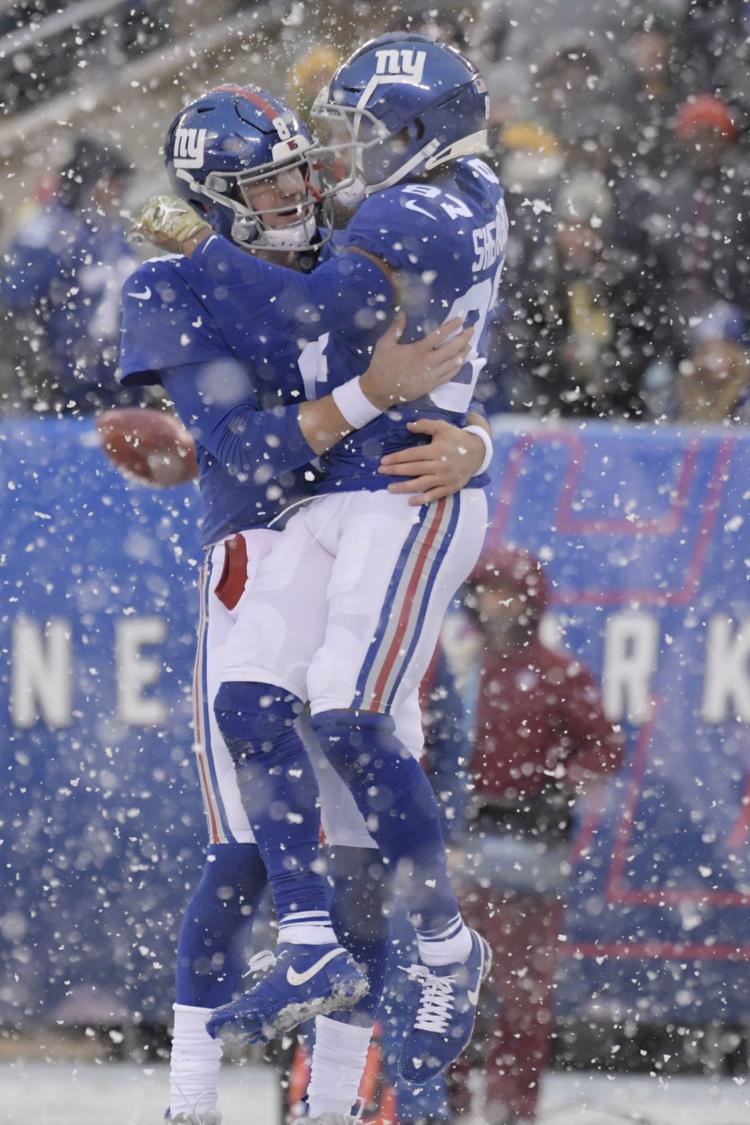 Packers 31, Giants 13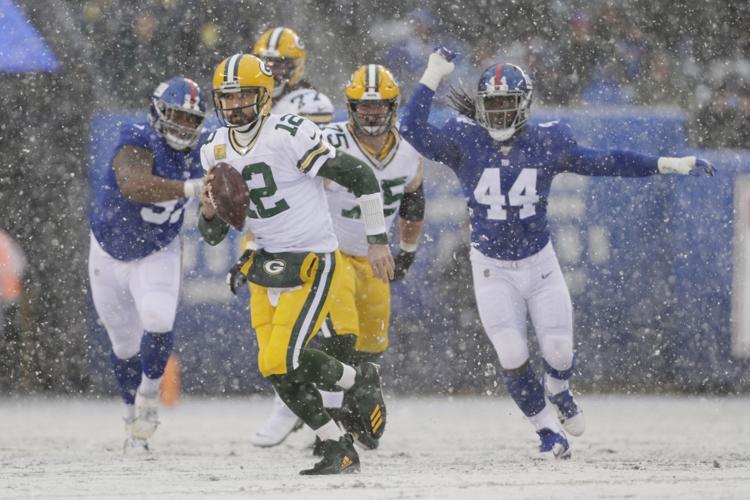 Packers 31, Giants 13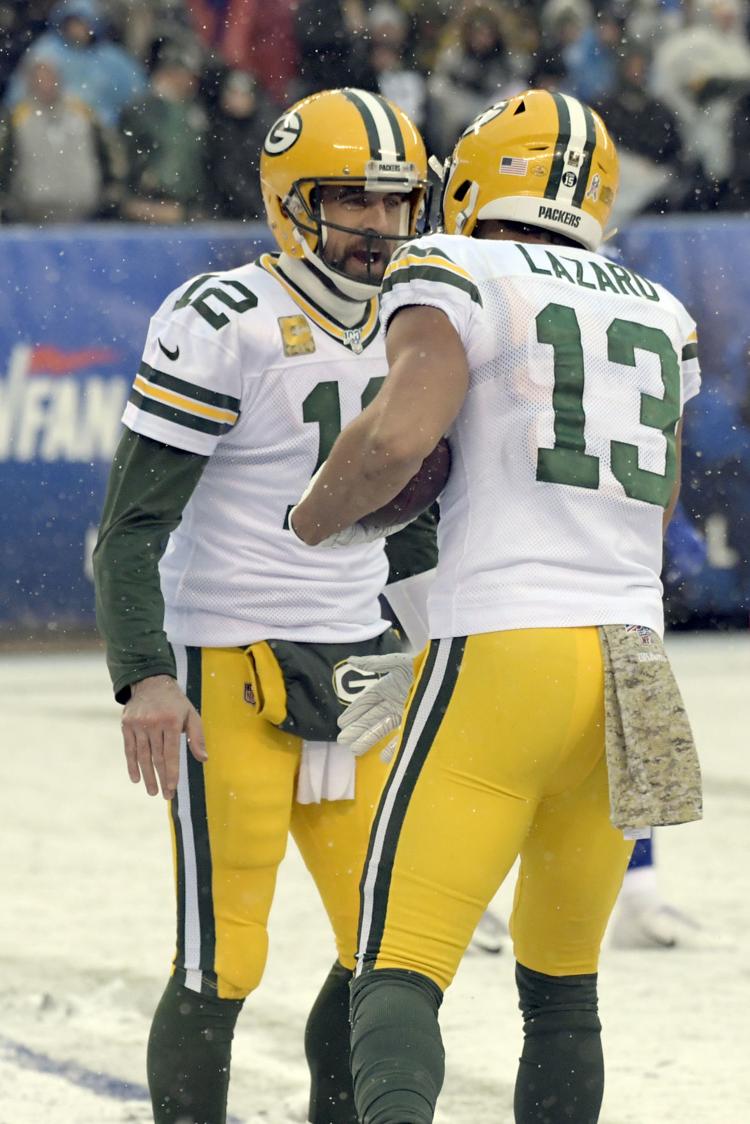 Packers 31, Giants 13
Packers 31, Giants 13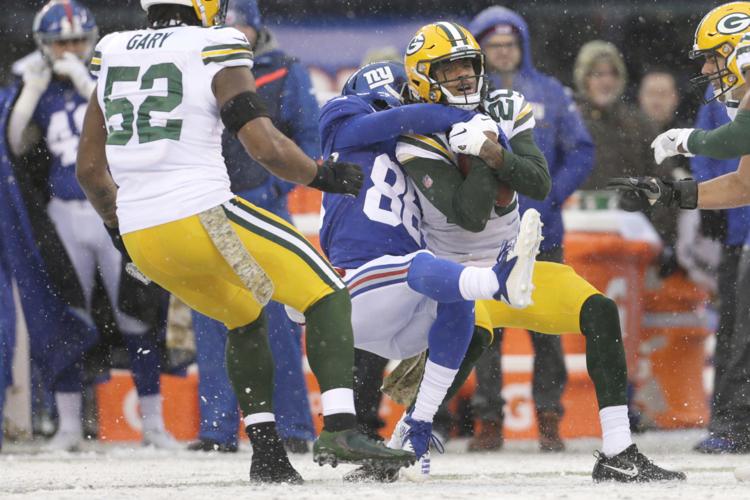 Packers 31, Giants 13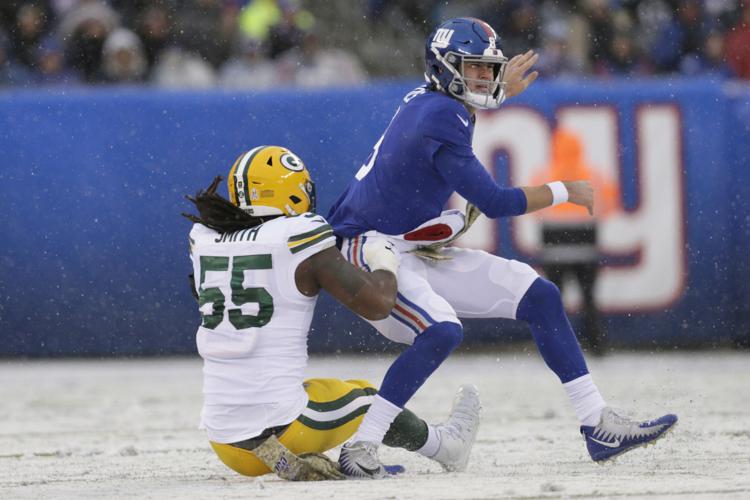 Packers 31, Giants 13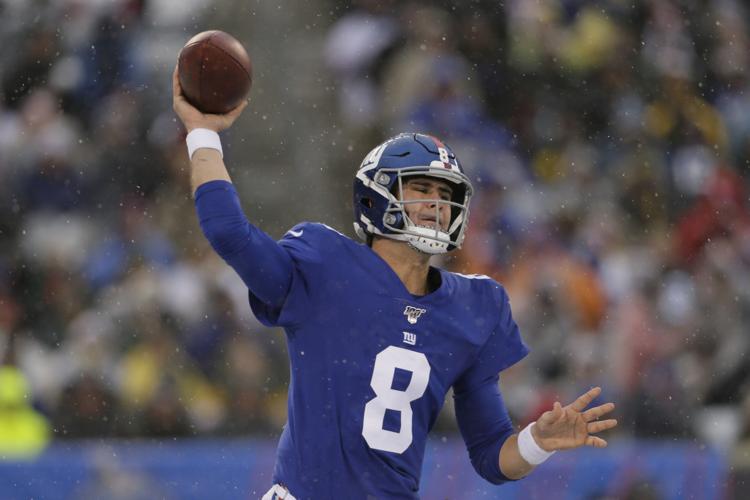 Packers 31, Giants 13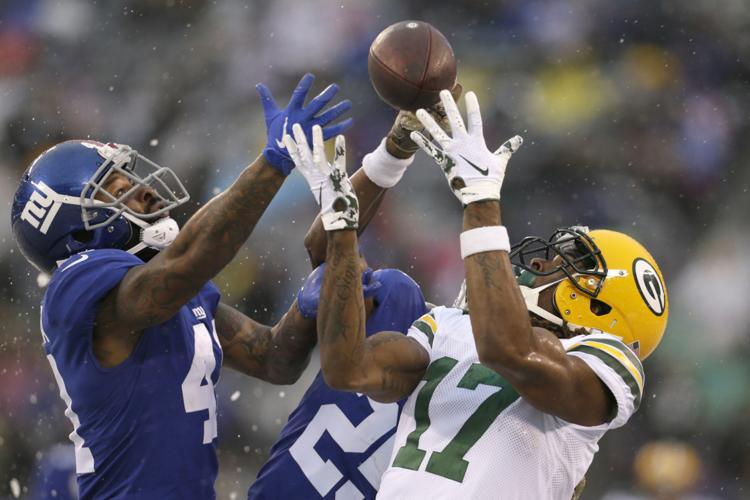 Packers 31, Giants 13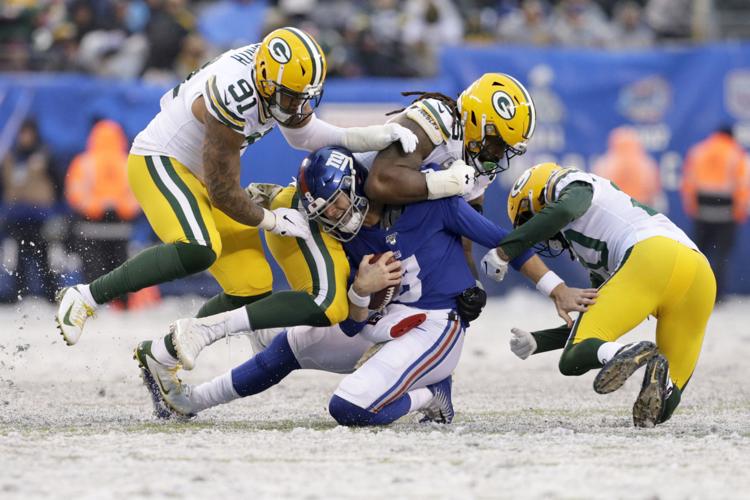 Packers 31, Giants 13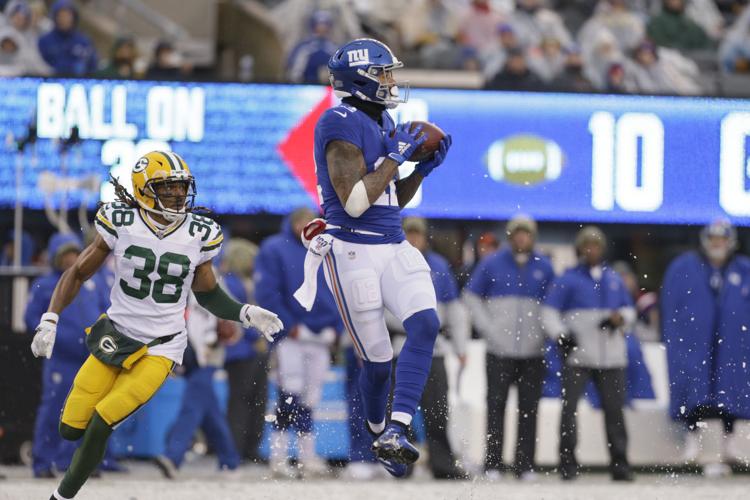 Packers 31, Giants 13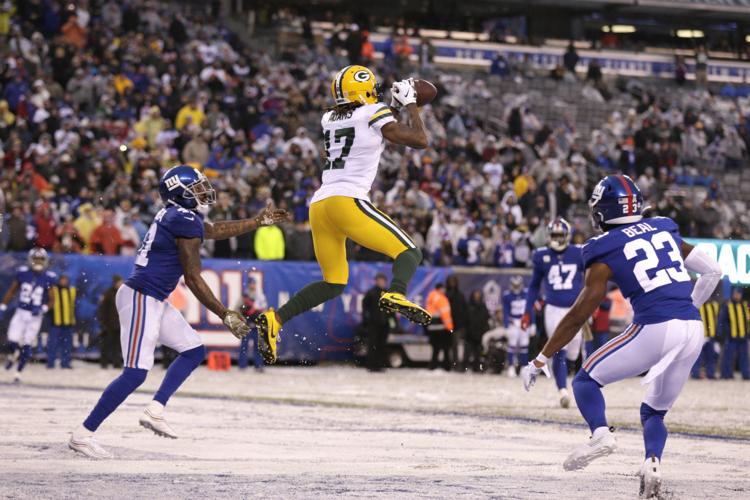 Packers 31, Giants 13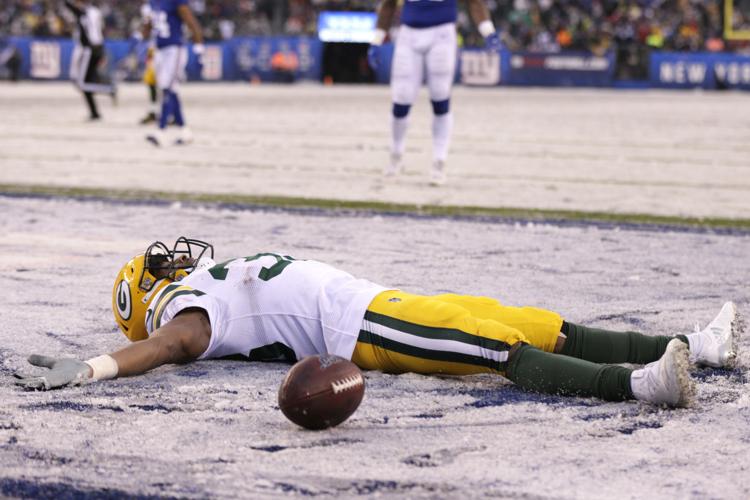 Packers 31, Giants 13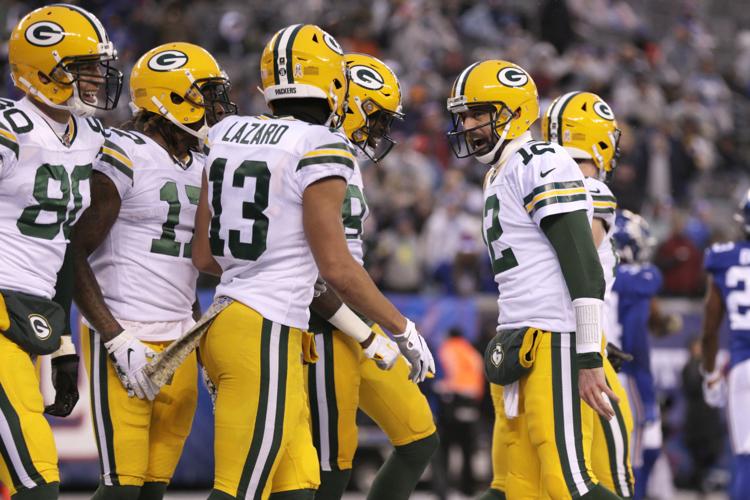 Packers 31, Giants 13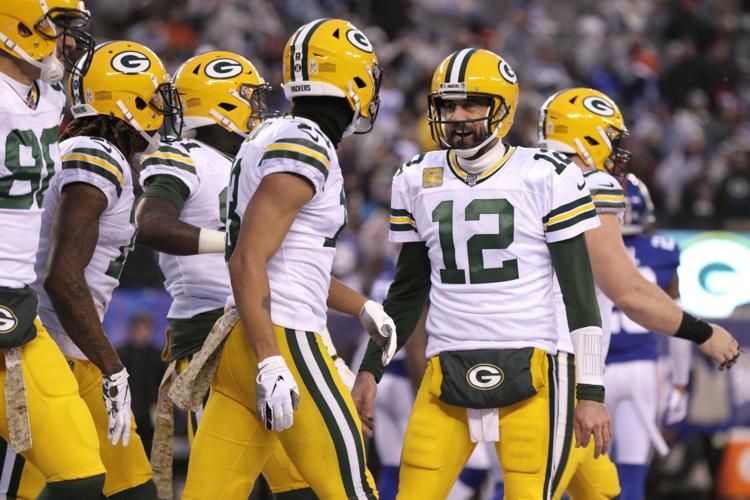 Packers 31, Giants 13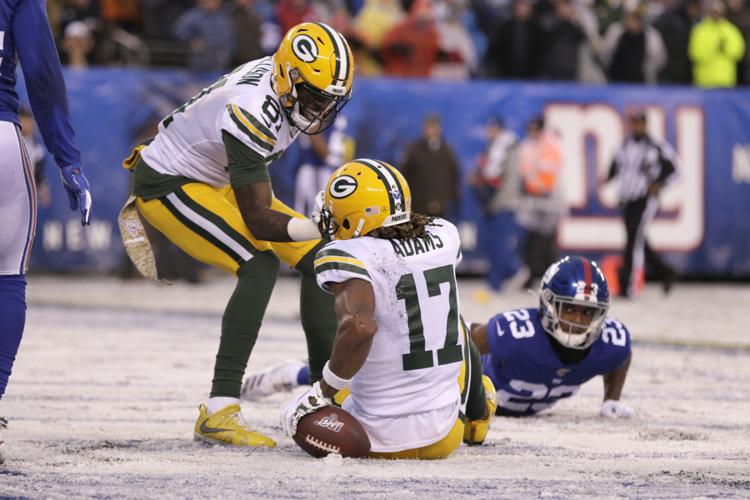 Packers 31, Giants 13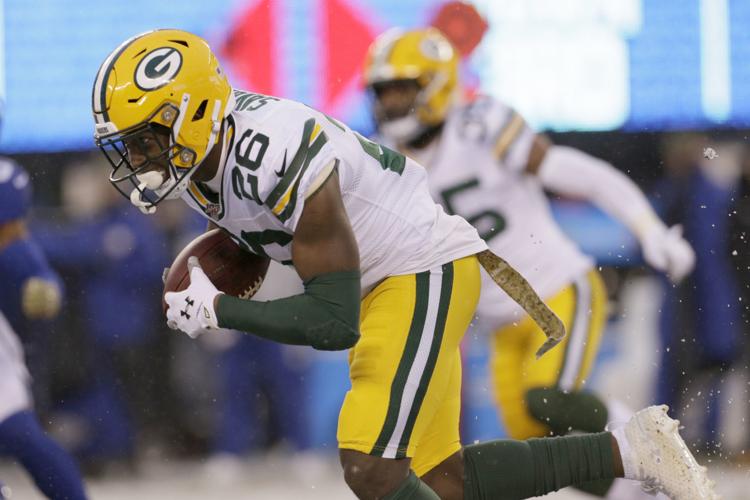 Packers 31, Giants 13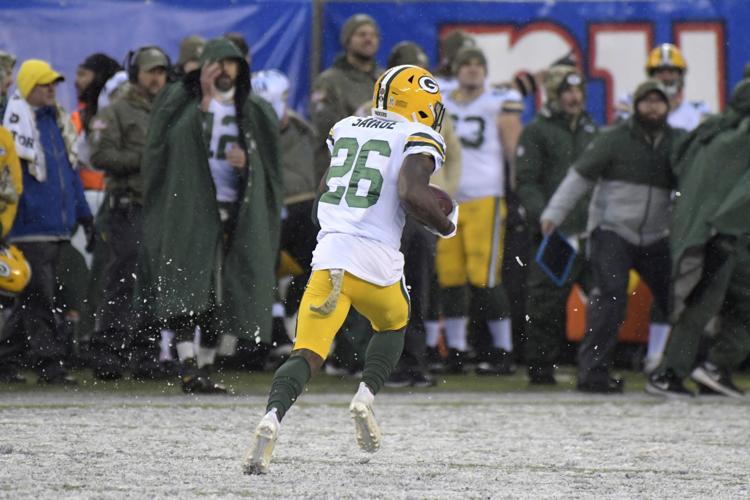 Packers 31, Giants 13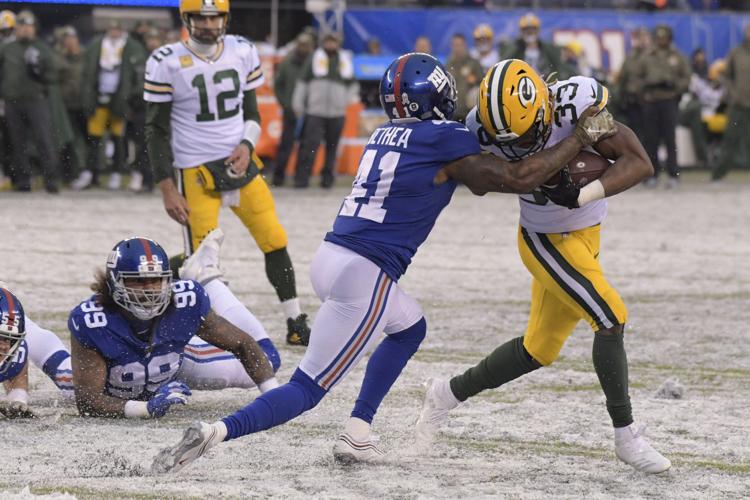 Packers 31, Giants 13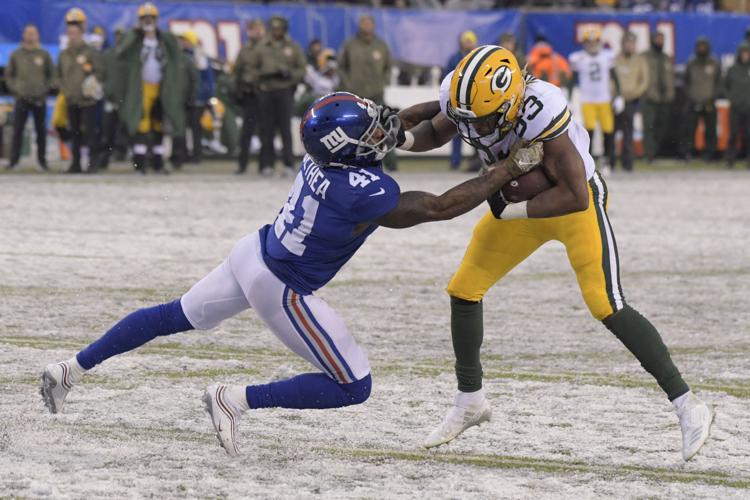 Packers 31, Giants 13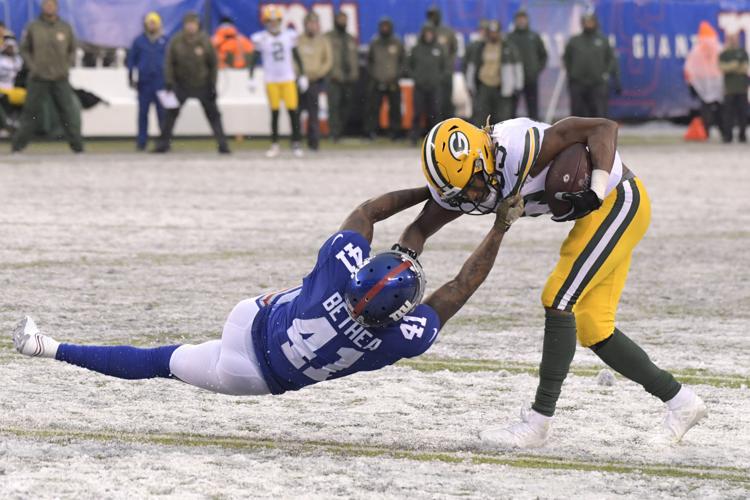 Packers 31, Giants 13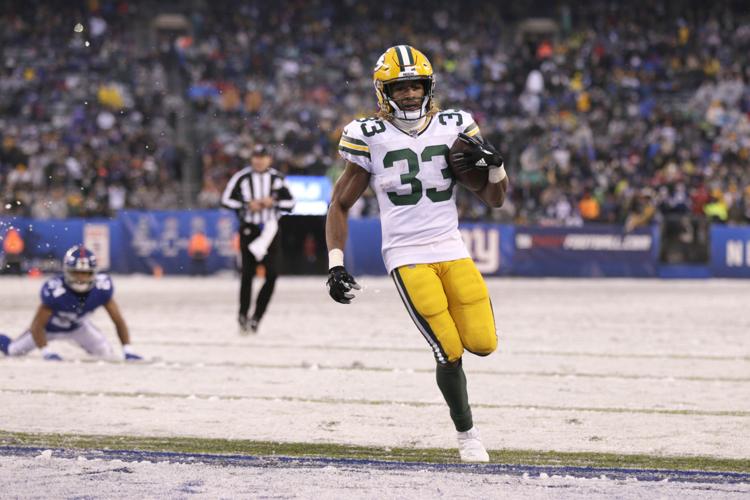 Packers 31, Giants 13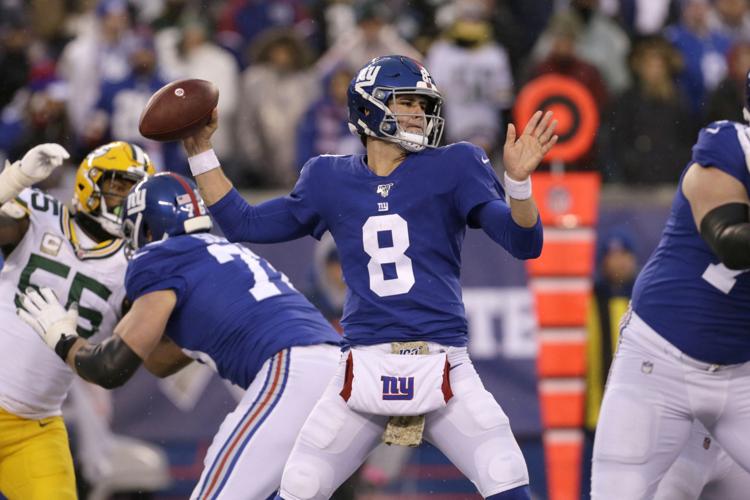 Packers 31, Giants 13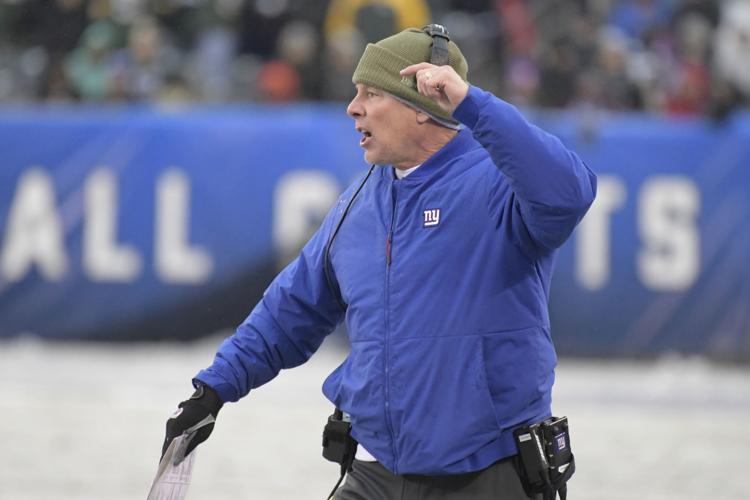 Packers 31, Giants 13