GREEN BAY — While Lambeau Field has remained closed to the public — not to mention players, coaches and support staff during a "virtual" offseason program — renovations to the stadium concourse concession stands and upgrades to the WiFi network have continued.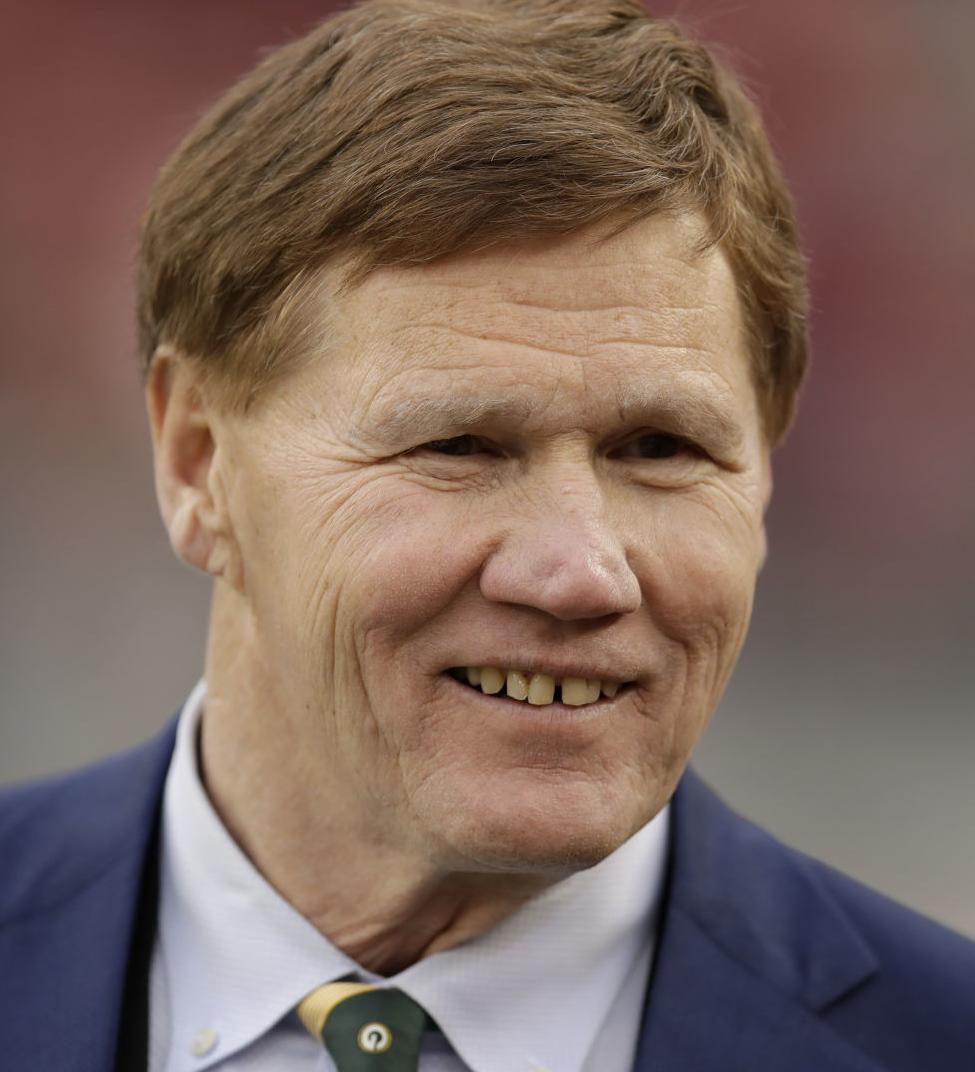 Whether there will actually be Green Bay Packers fans in the stands to order food at those kiosks or to use the internet to post selfies at a game this fall, not even team president/CEO Mark Murphy knows for sure.
In a letter sent to Packers shareholders this week, Murphy expressed hope in the wake of last week's 2020 NFL schedule being released that games will go on as planned.
But he also acknowledged the possibilities of a truncated season or games being played in empty stadiums as professional sports leagues continue to wrestle with how to return to action — or, in the NFL's case, launch a regular season — in the wake of the COVID-19 pandemic.
"We are hopeful that the League season will start on time with full stadiums, but we are also planning for a whole range of contingencies and examining the financial ramifications," Murphy wrote. "Fortunately, we have ample resources available (including $385 million in our Corporate Reserve Fund) and will be able to weather these difficult times."
The reserve fund was established decades ago with the intent of ensuring the team could cover expenses for a year. Murphy and his predecessor as president/CEO, Bob Harlan, had always referred to it as the team's "rainy-day fund," but it's unlikely anyone envisioned the current sports climate created by the new coronavirus that has killed thousands and brought much of society to a halt.
Despite the Wisconsin Supreme Court striking down Gov. Tony Evers' stay-at-home directive Wednesday, Lambeau Field remains closed until at least May 26. Coach Matt LaFleur and his staff have been directing a "virtual" offseason program with players scattered about the country connected via video conference apps and following workouts prescribed by the team's strength-and-conditioning staff. The NFL announced earlier in the week that the offseason programs would continue in that format for the remainder of May, even as the NBA began gradually opening up its facilities in hopes of resuming its season.
Players remain in the dark about whether training camp will start on time in late July and whether the season will begin as scheduled. The Packers are slated to open the campaign on Sept. 13 against the Minnesota Vikings at U.S. Bank Stadium in Minneapolis. Their first home game is the following Sunday, Sept. 20, against the Detroit Lions.
"At this very moment I'm trying not to dive into those thoughts and worry about that. I'm preparing as if the season is going to start and go exactly as planned," kicker Mason Crosby replied during an ESPN Wisconsin interview when asked if he expects the season to begin as scheduled. "Obviously seeing the schedule release, there was some hope and some positivity in that. So I'm just going to keep preparing and planning as if we're going to report at some point here, whether that be training camp or a little later, whatever that looks like.
"I'm going to be ready, stay focused, go through my process and whenever we get that call to come back, I'm going to be excited. I miss my teammates, I miss going in every day. We are still building something — we're just doing it from different locations."
In his letter to shareholders, Murphy said there are still hurdles to be cleared before the annual shareholders meeting can be held in any in-person form.
"We continue to monitor the available information from public health authorities and will keep you apprised of any decisions that are made," Murphy wrote. "Under Badger Bounce Back, Wisconsin's plan to safely reopen the state, we need to reach Phase Three of necessary criteria before we can have a gathering of more than 50 people. We know many of you plan trips to Green Bay for the meeting, so we will inform you as soon as we are able."
Murphy praised the team's staff for adjusting to their unique circumstances, with the team having closed the stadium and its Titletown district businesses on March 13. Since then, Murphy wrote, only essential employees in the security and facilities departments have been working on site, while construction projects also have continued at Lambeau Field and Titletown with work primarily performed by outside firms. Murphy also touted the community impact the team has had with a $1.5 million COVID-19 community relief fund, various grants and donations and the team dining staff providing 1,500 meals per week to health-care workers and local school systems.
The team also extended the deadline for our season ticket-holders to pay for their tickets to June 1 and will soon send Packers facemasks to all season ticket-holders.
Murphy also wrote he believes the NFL moving forward with free agency, the draft and the schedule release has given sports fans a welcome distraction to the challenges of the day.
"I believe that we are really making a difference in the community while continuing to run our football and business operations from our homes," he wrote. "We realize that our fans and people in the community need distractions from all of their worries during this challenging time.
"While we have obviously worked hard to provide support to those impacted by COVID-19, we are also continuing to run our football and business operations virtually. Free agency and the Draft both moved forward with very few glitches. We started our virtual offseason program in April. The nine-week program will remain virtual until players from all teams are allowed to enter their facilities.
"Thank you for your support of the Packers, and please stay healthy."
Preseason schedule finalized
The Packers' preseason schedule was set, consisting of three games played on Saturdays and one on a Thursday. Both home games will be played in the afternoon, both road games at night.
They host the Arizona Cardinals at noon on Aug. 15 and Cleveland Browns at 3 p.m. on Aug. 22. The two 7 p.m. road games are against the New York Giants on Aug. 29 and Kansas City Chiefs on Thursday, Sept. 3.
---
Green Bay bound: Get to know all 9 players picked by Packers in 2020 NFL draft
Green Bay bound: Get to know all 9 players picked by Packers in 2020 NFL draft
JORDAN LOVE — QB — UTAH STATE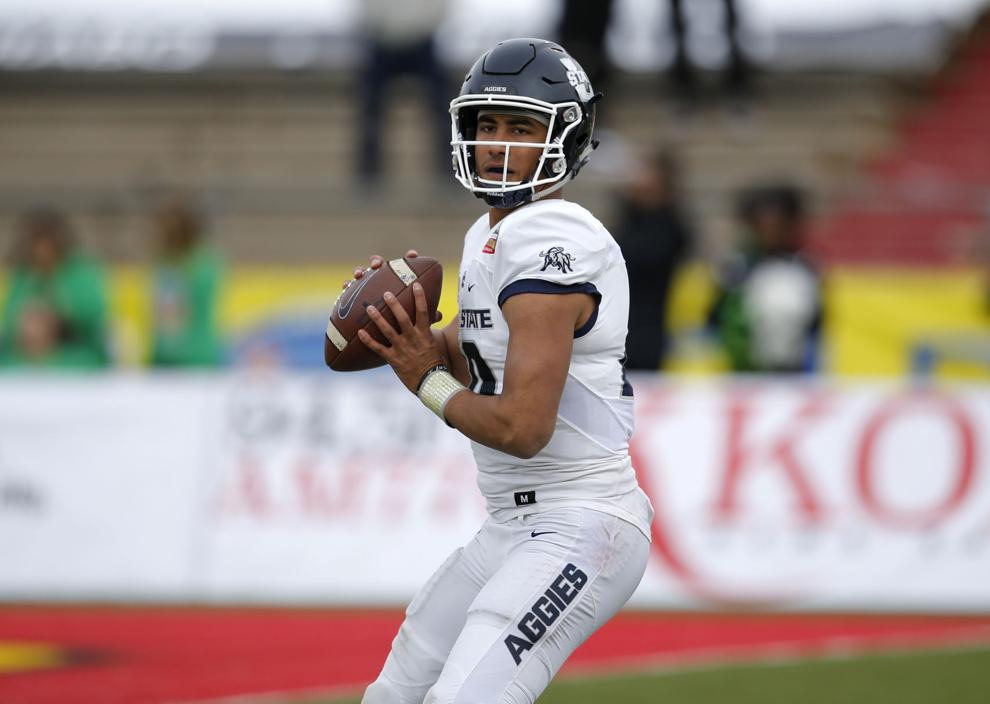 Pick: No. 26 overall (From Houston via Miami)
Packers jersey number: 10
Notes: The Packers gave up a fourth-round pick in this year's draft to move up four spots from No. 30 to take Love, who saw his production slip last season with nine new starters and a new coaching staff in place for the Aggies. After completing 64 percent of his passes as a sophomore for 3,567 yards, 32 touchdowns and 6 interceptions, Love connected on 61.9 percent last season for 3,402 yards, 20 touchdowns and 17 interceptions. 
AJ DILLON — RB — BOSTON COLLEGE
Notes: Dillon carried the ball an astonishing 845 times in three years for the Eagles before declaring for the draft after his true junior season, finishing his BC career with 4,382 rushing yards (5.2 yards per carry) and 21 rushing touchdowns. Despite his prolific rushing output, Dillon only caught 21 passes for 236 yards and two scores in his three seasons with the Eagles.
JOSIAH DEGUARA — TE — CINCINNATI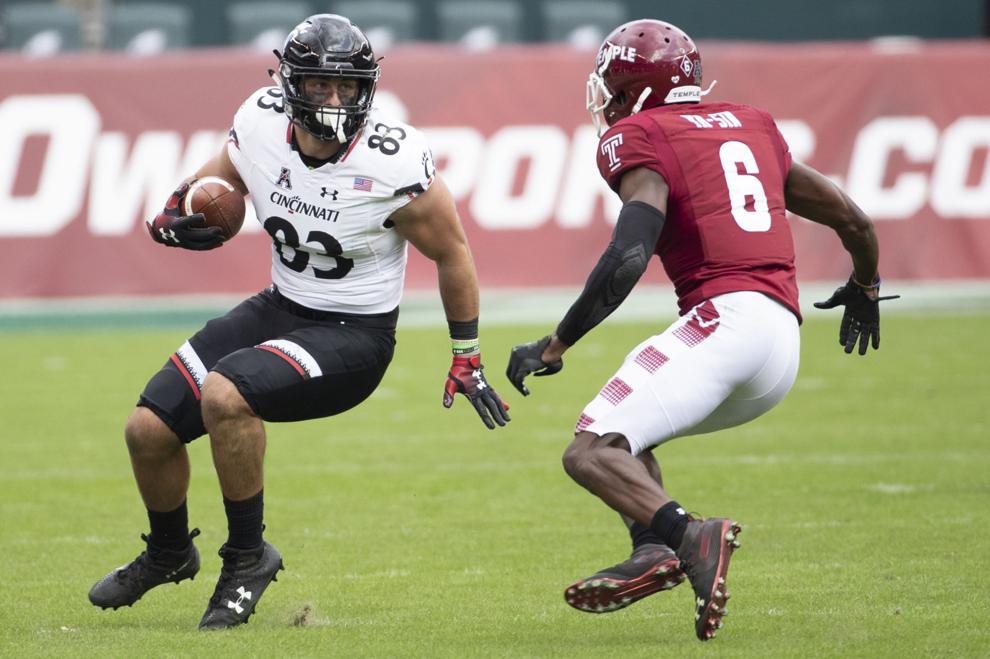 KAMAL MARTIN — ILB — MINNESOTA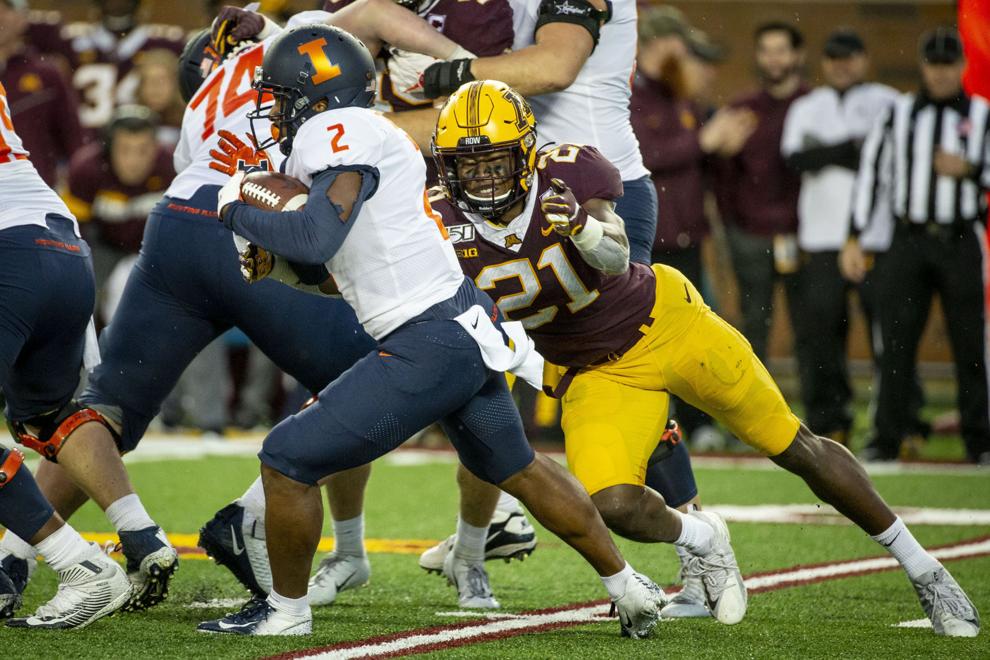 Notes: Martin finished his four-year career with the Gophers with 66 tackles, including 2 1/2 for a loss. In Minnesota's loss to Wisconsin in the battle for the axe in November, he had nine total tackles as the Badgers offense put up 453 total yards. Martin also had two interceptions last season in Minnesota's 38-31 win over Purdue to bring his career total to four. 
JON RUNYAN — OG — MICHIGAN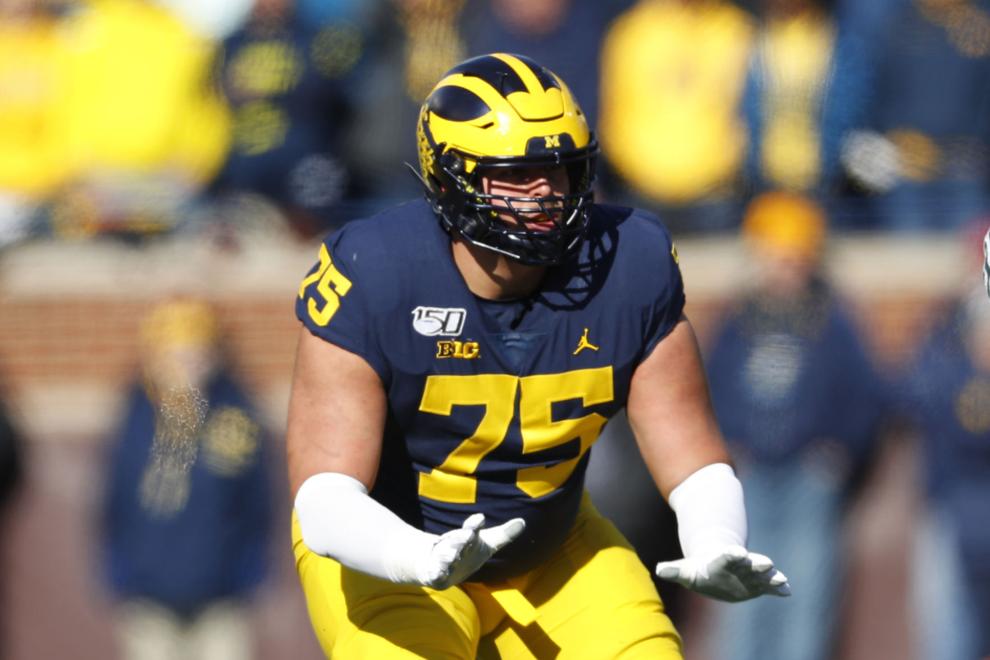 Pick: 192 (From Las Vegas)
Notes: Runyan, who made 25 of his 26 starts at left tackle, was a two-time winner of the University of Michigan's Hugh H. Rader Memorial Award, given to the Wolverines' top offensive lineman. Runyan's father, Jon Runyan Sr., also took home the award, making them the only father-son duo to earn the honor in school history. The junior Runyan almost cost himself his opportunity in Green Bay when he accidentally declined a call from the organization on the final day of the draft Saturday. "I declined a call from Green Bay, Wisconsin," Runyan said. "I tried to call back and my call didn't go through, and I had no idea what I just did." Luckily for Runyan, the Packers called right back and the rest is draft history. 
JAKE HANSON — C — OREGON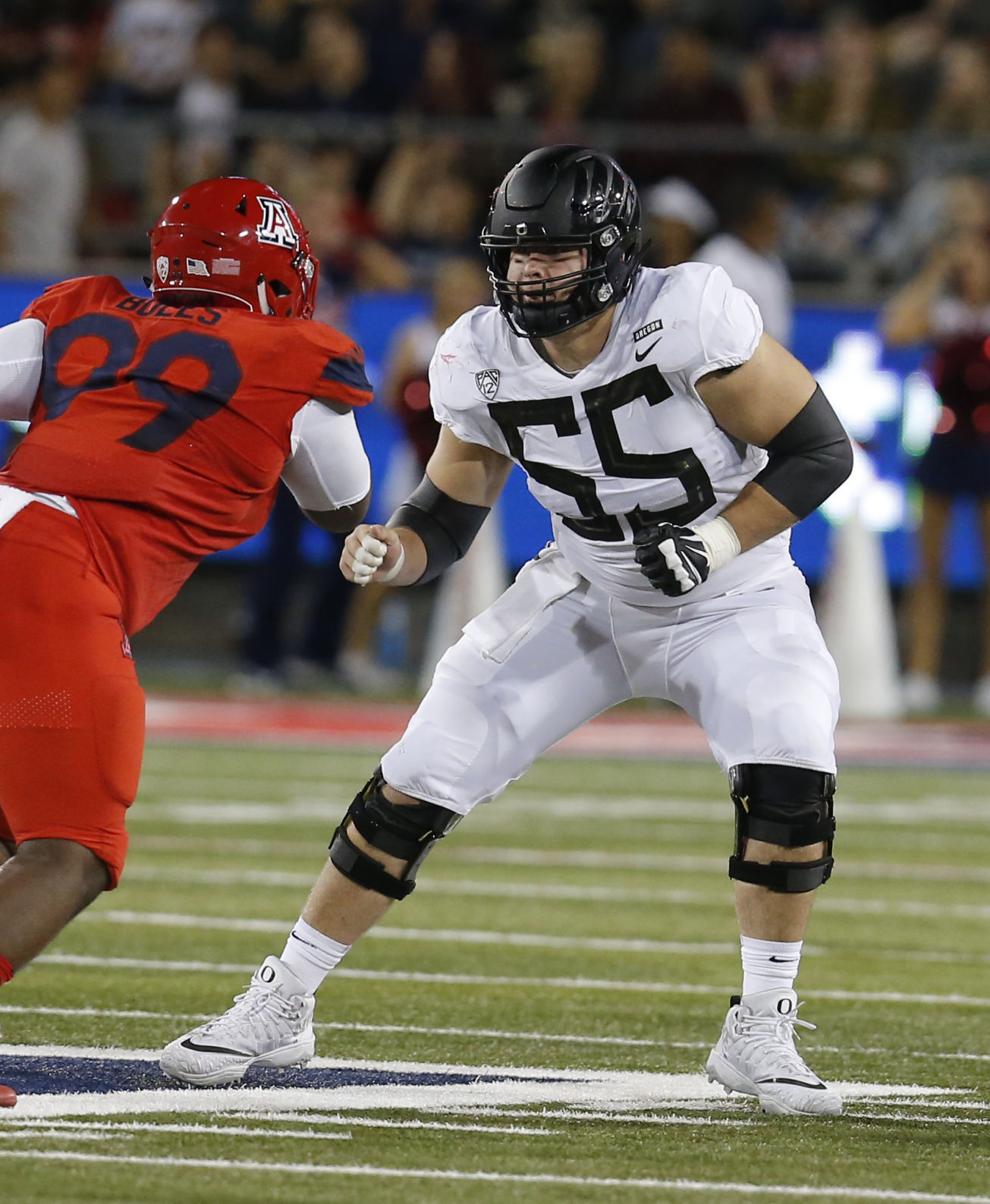 Pick: 208 (From Tennessee) 
Notes: Hanson, a two-time Associated Press Pac-12 All-Conference second team pick who started 49 games at center in four season with the Ducks, did not allow a single sack in 2,738 snaps over his first three seasons at Oregon. While starting 12 games as a senior, Hanson committed only one penalty in 746 snaps.  
SIMON STEPANIAK — OT — INDIANA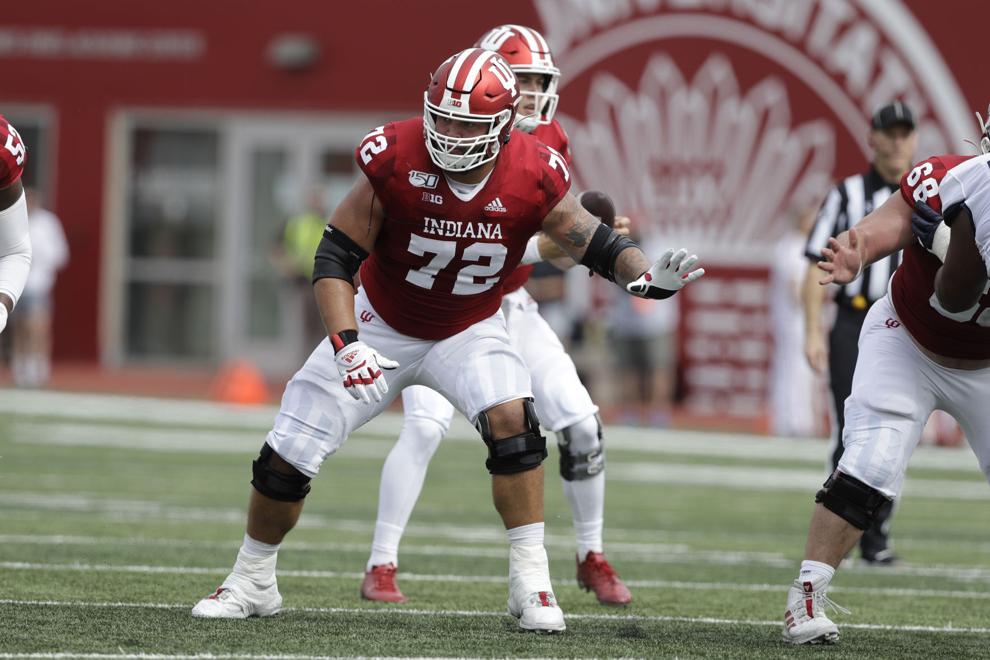 Notes: A team captain last season for the Hoosiers, Stepaniak was a third-team All-Big Ten pick by the media and an honorable mention All-Big Ten selection by the coaches as Indiana finished the year second in the conference in pass offense (302.4 yards) and first downs (23.4) and third in total offense (432.8 yards). He made 31 starts at Indiana, with 30 coming at right guard and one at left guard. Stepaniak tore his ACL in December during a practice ahead of Indiana's Gator Bowl loss to Tennessee but is expected to return to football activities in mid-July. 
VERNON SCOTT — S — TCU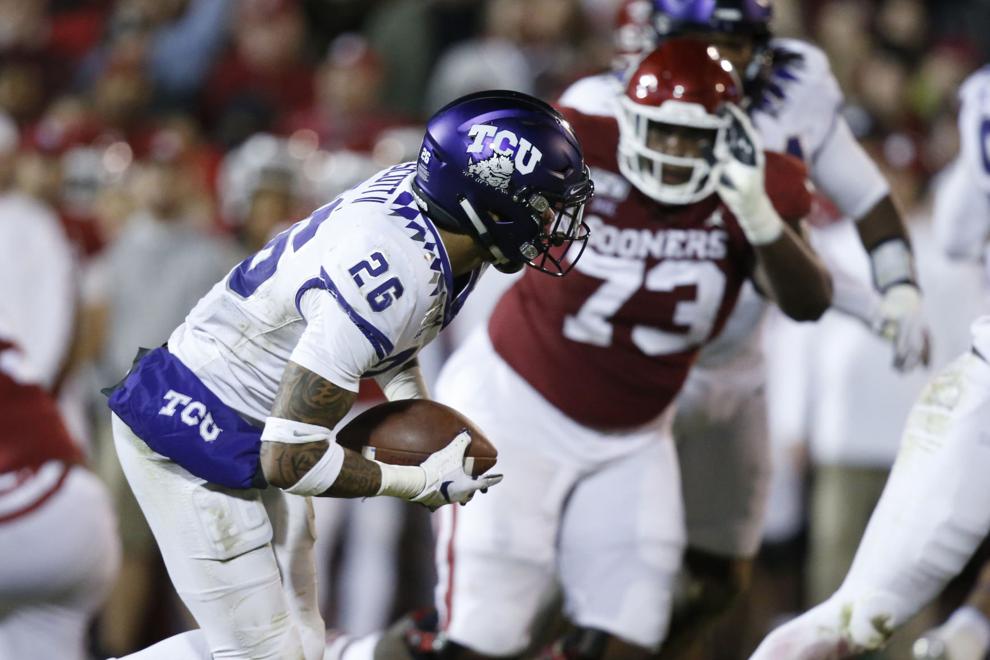 Pick: 236 (From Buffalo via Cleveland) 
Notes: Scott appeared in 26 games for the Frogs over three seasons, turning in his best effort last season when he started 10 games and had a career-high 44 tackles on the year, as well as a fumble recovery and a 98-yard pick-six in TCU's 28-24 loss at Oklahoma in November. 
JONATHAN GARVIN — DE — MIAMI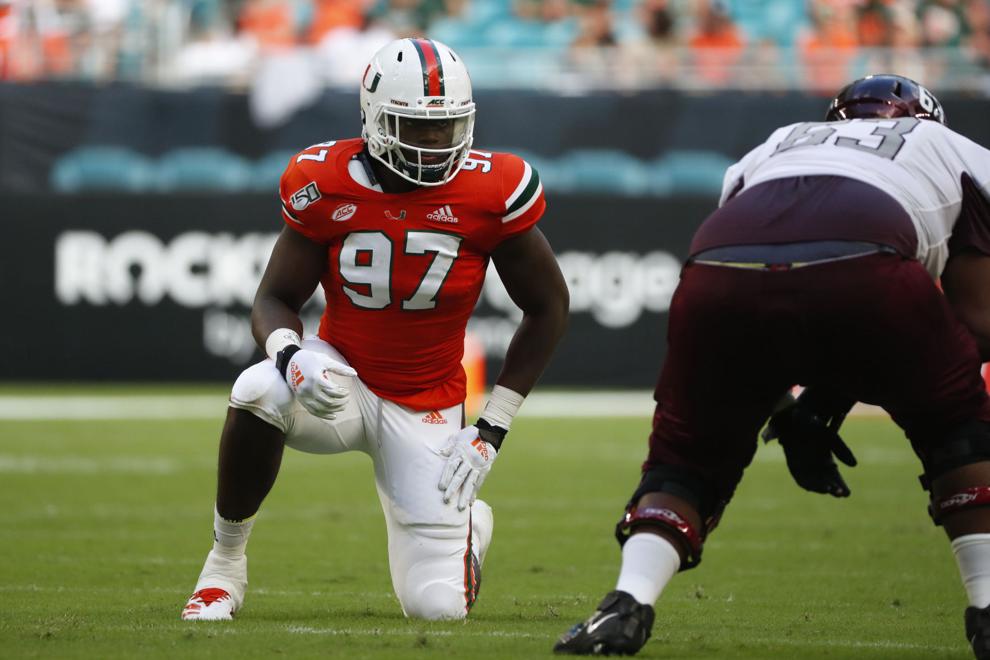 Pick: 242 (From Baltimore) 
Notes: A two-year starter for the Hurricanes, Garvin had 12 1/2 sacks and 29 tackles for a loss during his three seasons in Miami. Last season as a junior, Garvin made 11 starts while appearing in 12 of 13 games, finishing with five sacks, nine tackles for a loss, four quarterback hurries and two forced fumbles.