For the rest of your days …
GREEN BAY — Simba is safely perched on a shelf in the guest bedroom of Allen Lazard's offseason home in Denver. But the little stuffed lion isn't the only artifact from that iconic Disney film from Lazard's childhood that has stayed with him.
Growing up in Iowa, the Green Bay Packers wide receiver wore out the family DVD of "The Lion King." And one song in particular — "Hakuna Matata" — was played on repeat.
"It was just a really good song," the 23-year-old Lazard said with pride, not a trace of embarrassment, at midweek as the Packers prepared for Sunday's matchup with the Oakland Raiders at Lambeau Field. "As a kid, it was always stuck in my head. I always loved that movie."
Timon and Pumbaa's problem-free philosophy is more than just a quaint bit of nostalgia from Lazard's youth, however. (For the record, he liked the live-action remake of "The Lion King" but has yet to see the Broadway musical.)
Late last month, he traipsed through the Packers locker room in a white hooded sweatshirt with the catchphrase screen-printed across the front, and Lazard put the song and the piece of advice the famous meerkat and warthog utter before that musical number — "You've got to put your past behind you" — to use after an impressive training camp didn't immediately lead to a spot on the 53-man roster.
"You learn from your past. There's so many things in life that are going to happen, either positive or negative. The biggest thing is to learn from them — not dwell on the negative times or focus on the high times too much," Lazard said. "As long as you're improving every day, you'll be where you want to be."
Where Lazard is today is in the middle of the Packers' offensive game plan, with No. 1 receiver Davante Adams (toe) ruled out and second and third receivers Marquez Valdes-Scantling (knee/ankle) and Geronimo Allison (concussion, chest) listed as questionable. Lazard was quarterback Aaron Rodgers' go-to receiver down the stretch of Monday night's 23-22 come-from-behind victory over the Detroit Lions, catching four passes for 65 yards — including a 35-yard touchdown — on the Packers' final two scoring drives to overcome a nine-point deficit.
While acknowledging he should have given Lazard more playing time before Monday night — Lazard played almost as many offensive snaps against the Lions (17) as he had the first five games combined (21) — coach Matt LaFleur challenged him to now build upon his performance against the Raiders.
"That's a fair question," LaFleur said when asked if he erred in not playing Lazard more. "Certainly, he went out there (against the Lions) and he performed really well. Hindsight's 20/20, but I'm just excited for where he could go. Anybody can do it one time, and that's what we say. But now you've got to do it each and every time. That's the expectation, and that's the standard.
"So I'm excited to see him put together back-to-back-to-back (games), and see where it goes."
Where the 6-foot-5, 227-pound Lazard wanted to be when training camp ended was on the roster, not the practice squad, after a preseason in which he caught six passes for a team-best 114 yards and a touchdown. And when general manager Brian Gutekunst kept undrafted rookie free agent receiver Darrius Shepherd as the sixth receiver instead of Lazard, he easily could have sought a practice-squad spot elsewhere and opted for a fresh start.
But rather than make an emotional decision, Lazard recalled another piece of advice he'd gotten more recently from a non-animated character: former Iowa State teammate Marchie Murdock.
"I remember him saying just never burn bridges, because you never know when life might come around and bite you," Lazard said. "Obviously I was very salty and upset — and rightfully so — but I knew that at the end of the day I'm still looking for a job. So I didn't want to burn anything."
One person thrilled by Lazard's even-tempered response was Rodgers, who'd been intrigued by Lazard since late last season, when the Packers signed him off the Jacksonville Jaguars' practice squad. Rodgers had liked everything he'd seen from Lazard throughout the offseason program and training camp, believing his unique combination of size, speed and physicality would complement the rest of his receivers' skill sets perfectly. And he was less than thrilled when Lazard didn't make the cut.
"I was definitely worried he was going to get picked up, because the production was there in preseason. And the body type, there's just not that many guys like that who can run," Rodgers said. "Again, I go back to, his mindset was the right one. As disappointed as he was, he didn't hold any bitterness and let it affect his preparation and the way he practiced. Sure enough, he was back up quickly."
The Packers promoted Lazard to the 53-man roster before the regular-season opener, though his most extensive action on offense came after Adams' toe injury during the fourth quarter of the team's Sept. 26 loss to Philadelphia. But after playing 14 offensive snaps in that game, he only played one at Dallas the following week.
Then came the injuries to Valdes-Scantling and Allison against the Lions, and the Packers had no choice but to play Lazard. And they were fortunate they did.
"He obviously proved something," Adams said. "His mind is one of his best tools. He works diligently. He studies. He's naturally smart, and a guy that's naturally smart that applies himself, that's how you gain an extra advantage in this league. That's being a pro. He obviously has a lot of confidence in his ability. He's not the fastest guy in the world, but he understands how his game functions and what he has to do to make play."
Added offensive coordinator Nathaniel Hackett, who coached Lazard in Jacksonville for most of last season: "To watch his confidence grow, to watch him compete out there, watch Aaron trust him and let it rip, it was just a really great thing to watch as the game progressed. Being with him earlier (with the Jaguars), the big thing for him was you loved the person, his work ethic. No matter what you said to him, he tried to do everything he possibly could. He's such a great guy and he works so hard."
Lazard's confidence was on display against the Lions, as he went to Rodgers in the huddle and told him what routes were working for him — and told the quarterback to keep throwing his way. What Lazard didn't know at the time was that on the sideline, Rodgers had gone to wide receivers coach Alvis Whitted and asked him to keep putting "13" — Lazard's jersey number — in the game.
Asked where his belief in Lazard had come from, Rodgers cited what he always does during such conversations: what he'd seen from Lazard during the week.
"Like I said after the game, I've seen him make a lot of plays in practice over the course of training camp, and really (going back to) last year when he got here. I think he was ready, and I'm glad he had an opportunity," Rodgers explained. "When Matt (is) calling a play where we're throwing the ball to a guy who hasn't played a lot, it really speaks to the preparation and confidence we had in him. When he's coming back to the huddle to tell me what he wants, as a quarterback it gives you a lot of confidence that the guy is going to make a play.
"He sits near me — really, one seat over — in meetings and I see his routine. He's a diligent note taker. And you get confidence throwing to those guys when you see plays in practice. And I've seen a lot of plays in practice with him making contested catches and getting down the field. I'm really proud of his attitude. A lot of guys in his situation probably hang their head and have a little bit of feeling sorry for themselves and maybe lack some confidence, but he never did. There's a lot to be said for his approach. But now it's time to build off of that and hopefully get some more opportunities."
For his part, Lazard understands that.
"I've been to the lowest of lows and the highest of highs, so I've seen both ends of this thing before," Lazard said. "I like to see things in bigger picture. I saw myself doing this months ago, years ago. I just knew if I stuck with it, the same mentality every single day, I would be able to put myself in that position. Once I got there, I was going to be able to succeed.
"It's not fun sitting on the bench watching other people play, watching your friends have success. But I think the best things in life, you have to wait for. The path I've been on led me be here and I'm very thankful for this opportunity."
Packers 23, Lions 22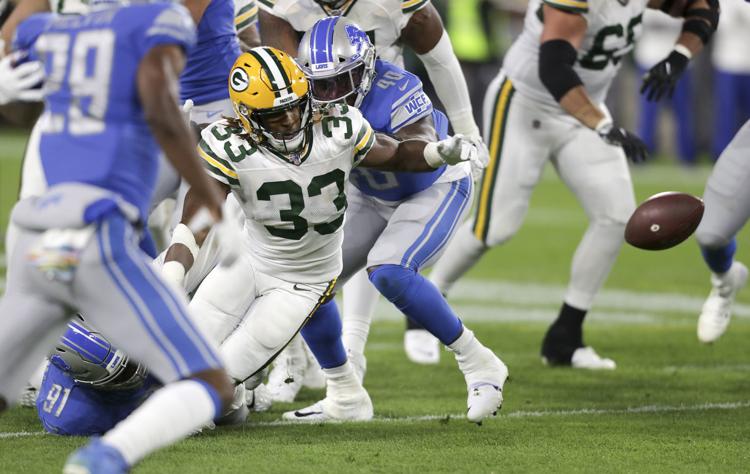 Packers 23, Lions 22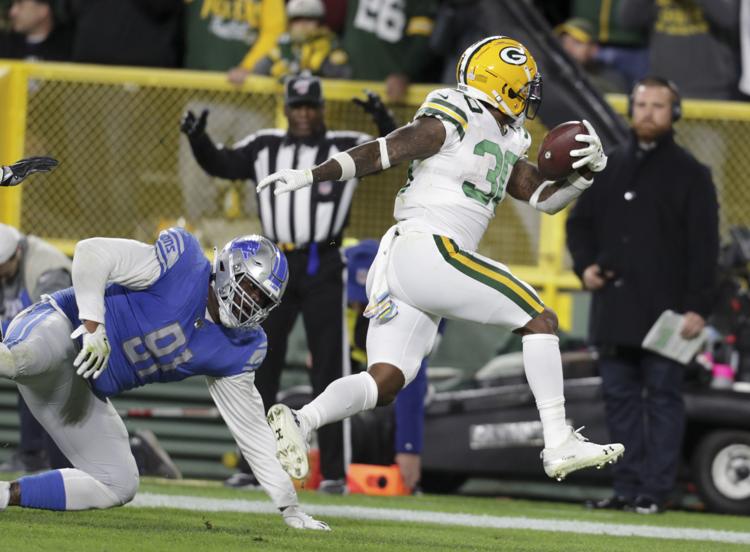 Packers 23, Lions 22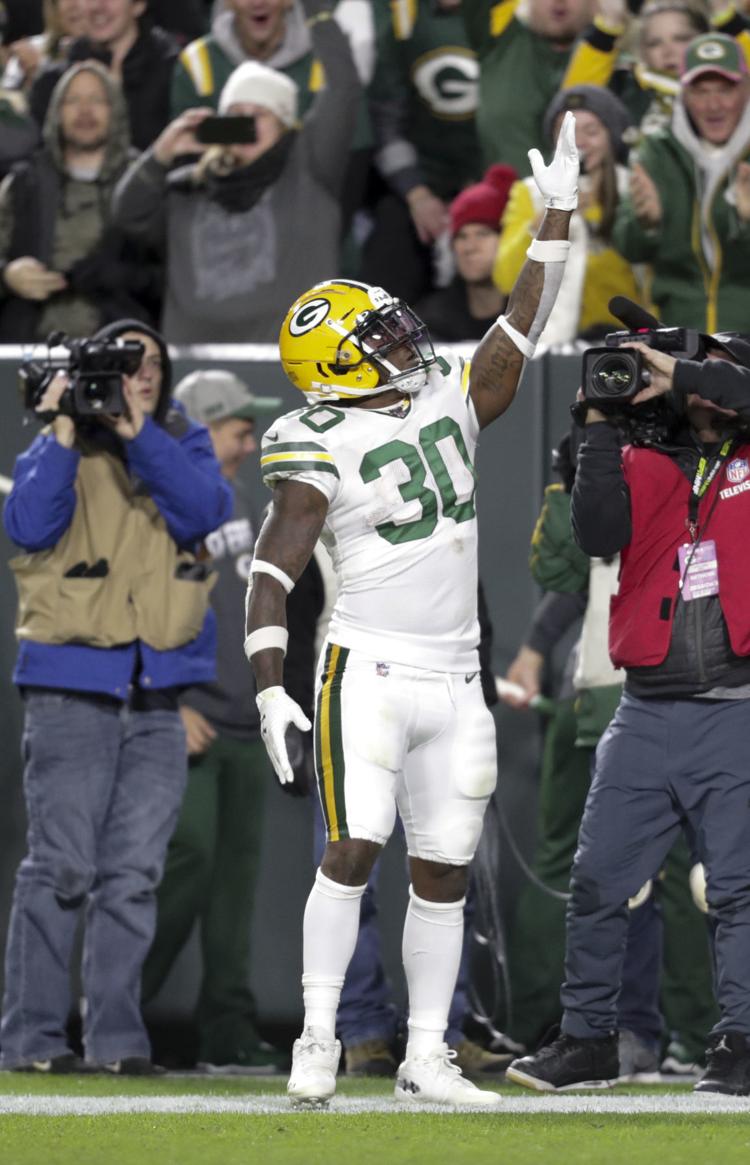 Packers 23, Lions 22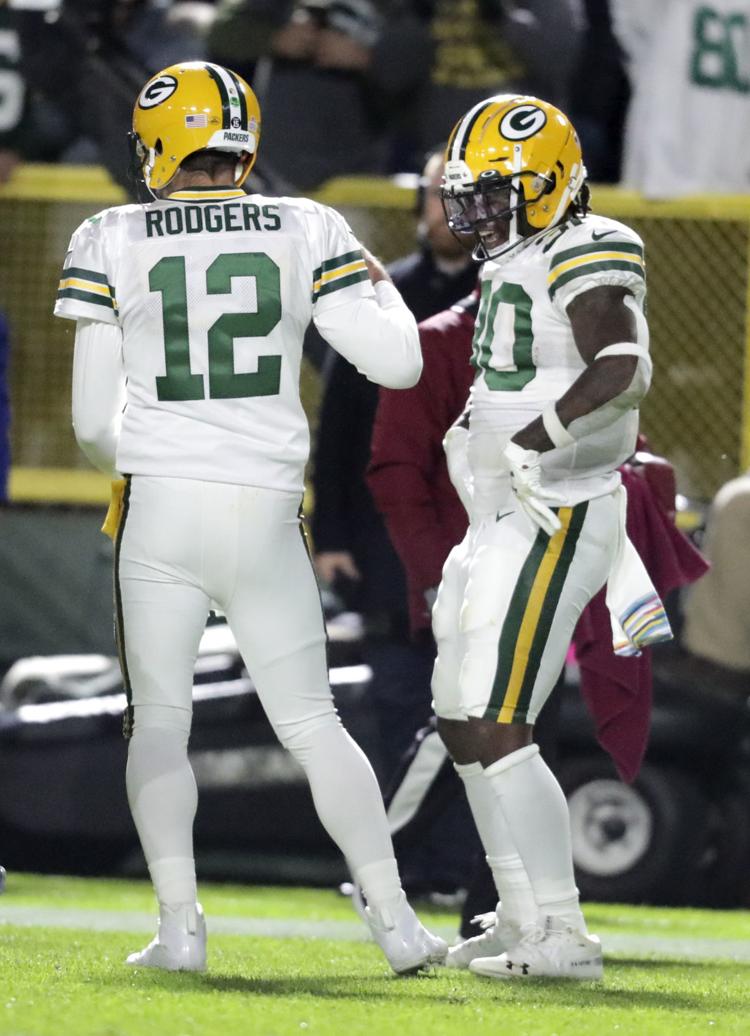 Packers 23, Lions 22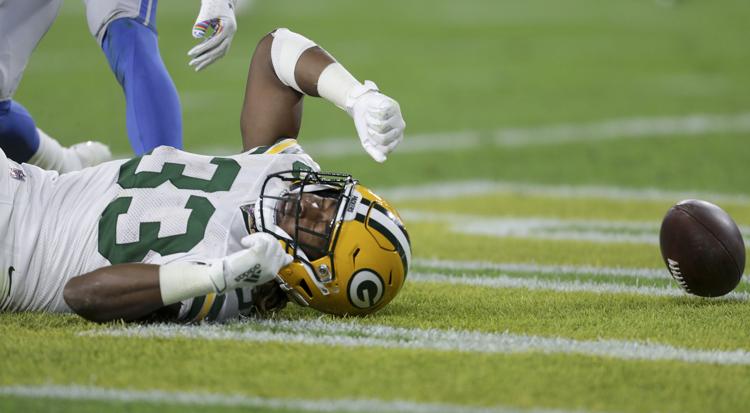 Packers 23, Lions 22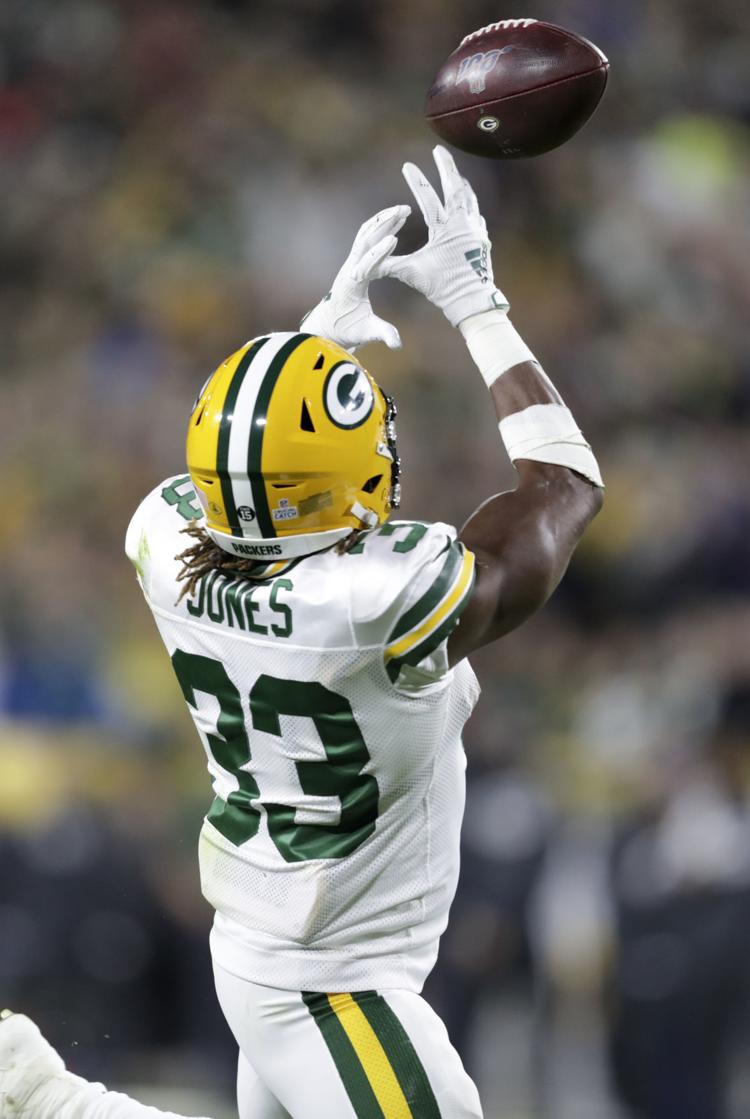 Packers 23, Lions 22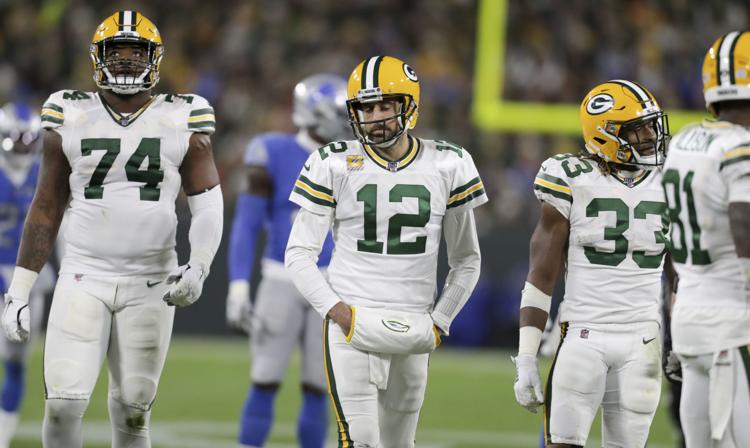 Packers 23, Lions 22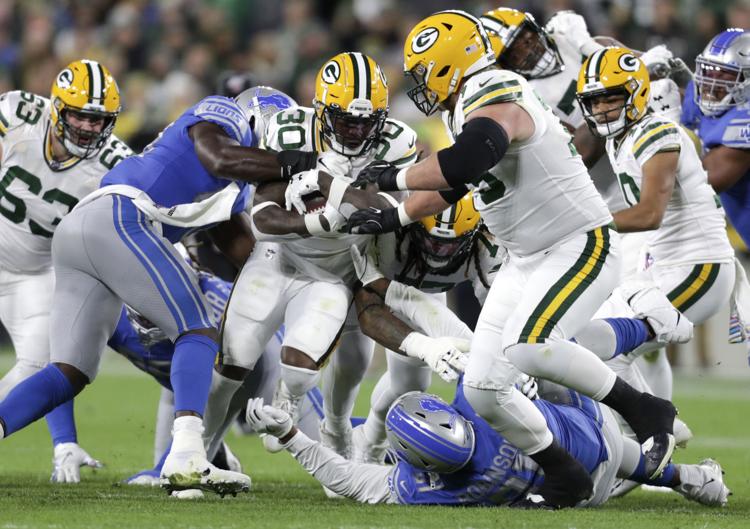 Packers 23, Lions 22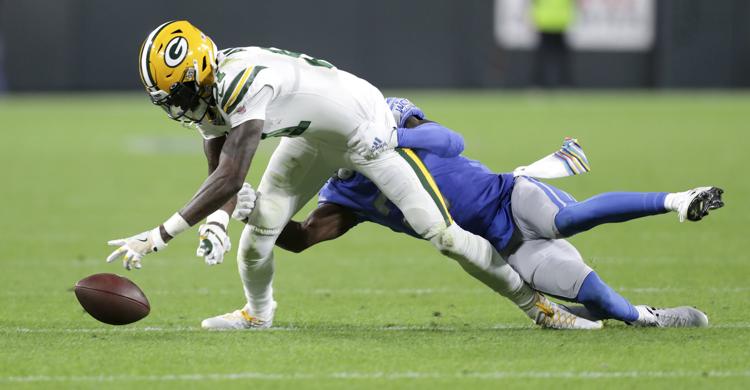 Packers 23, Lions 22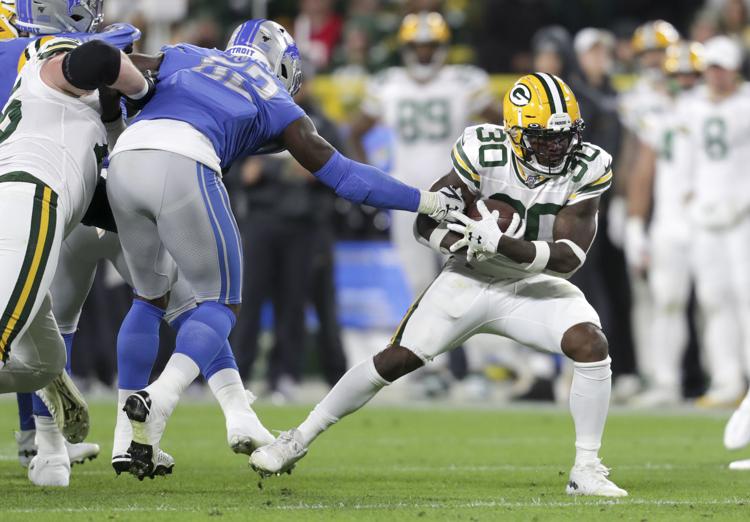 Packers 23, Lions 22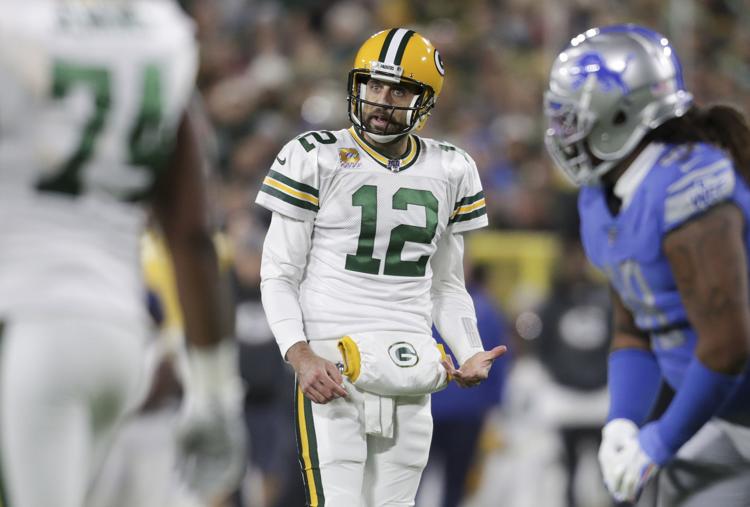 Packers 23, Lions 22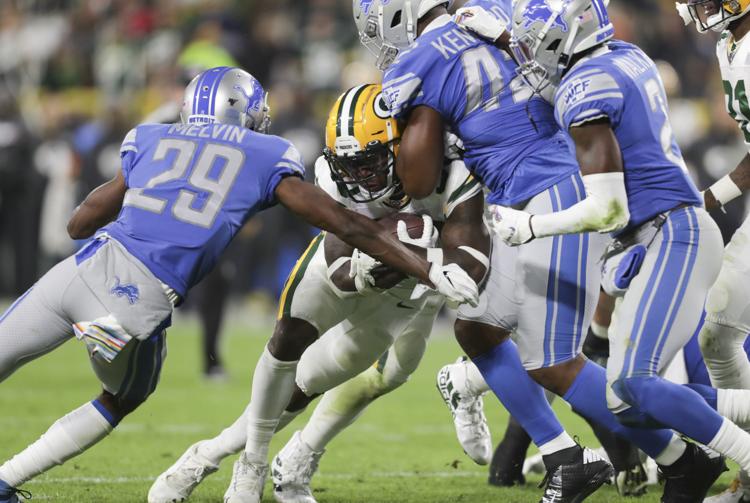 Packers 23, Lions 22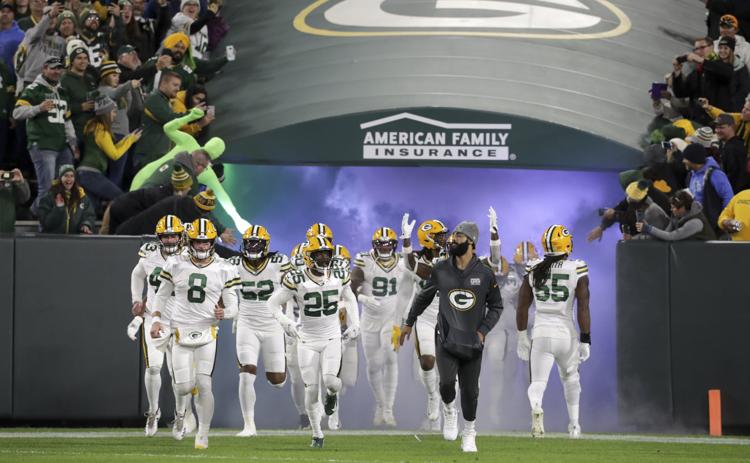 Packers 23, Lions 22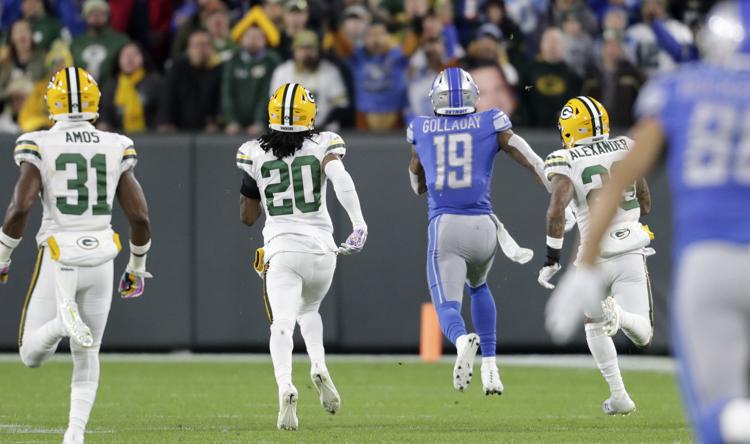 Packers 23, Lions 22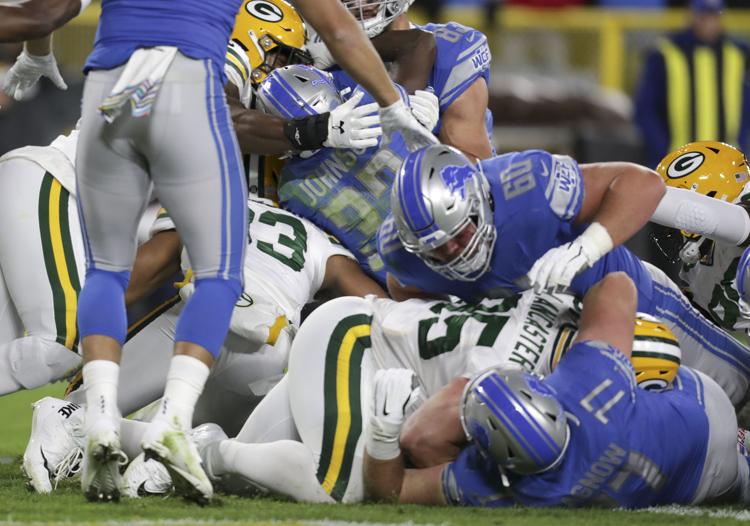 Packers 23, Lions 22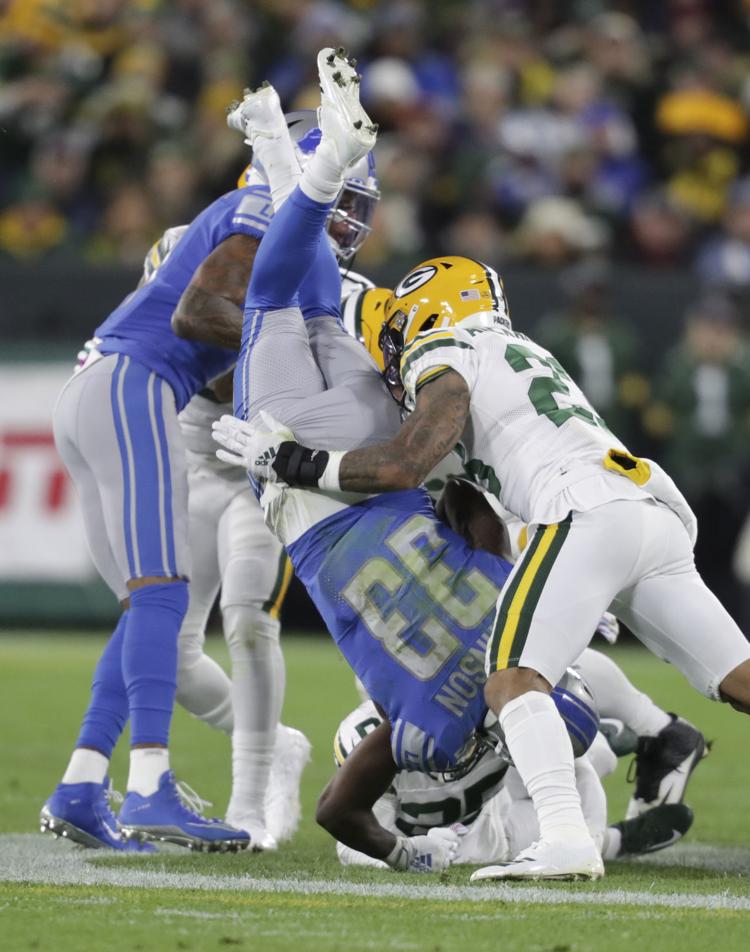 Packers 23, Lions 22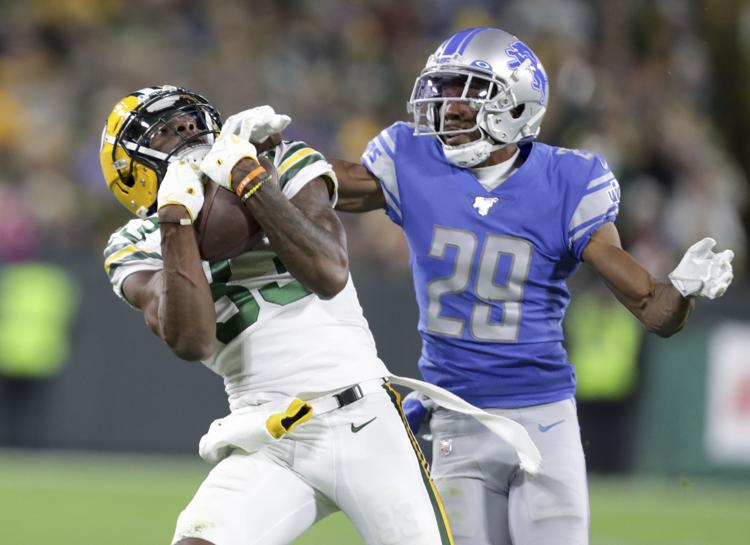 Packers 23, Lions 22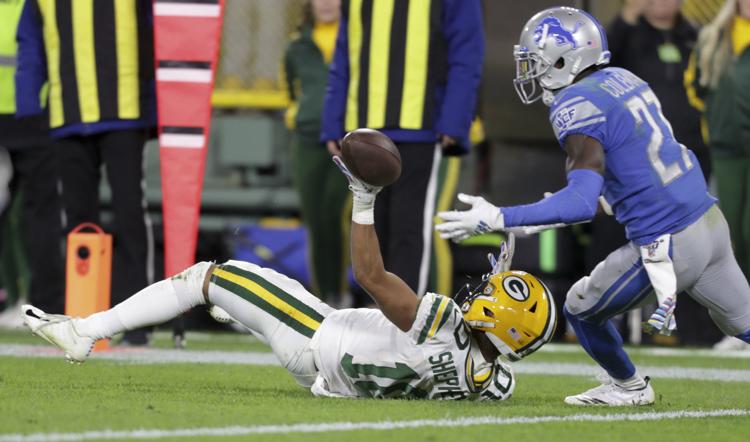 Packers 23, Lions 22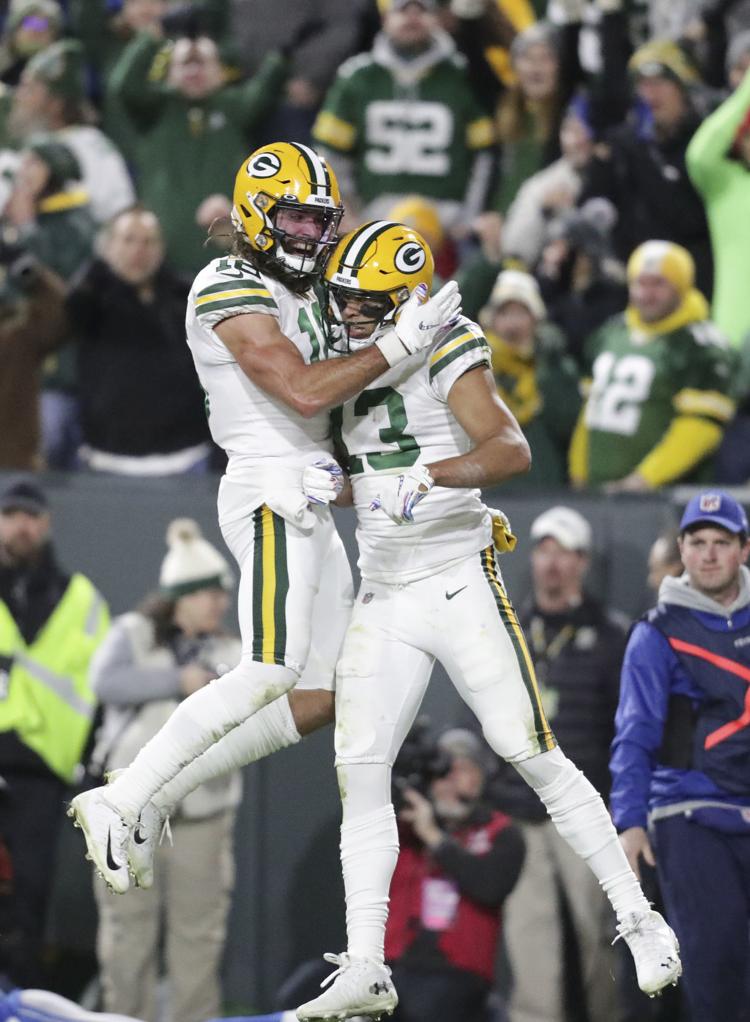 Packers 23, Lions 22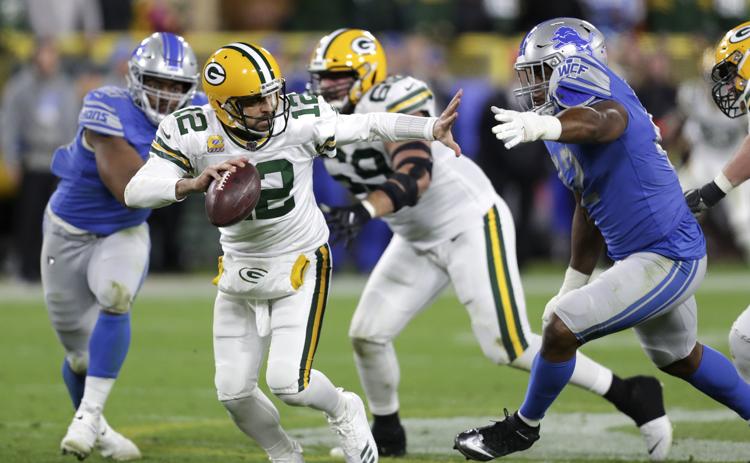 Packers 23, Lions 22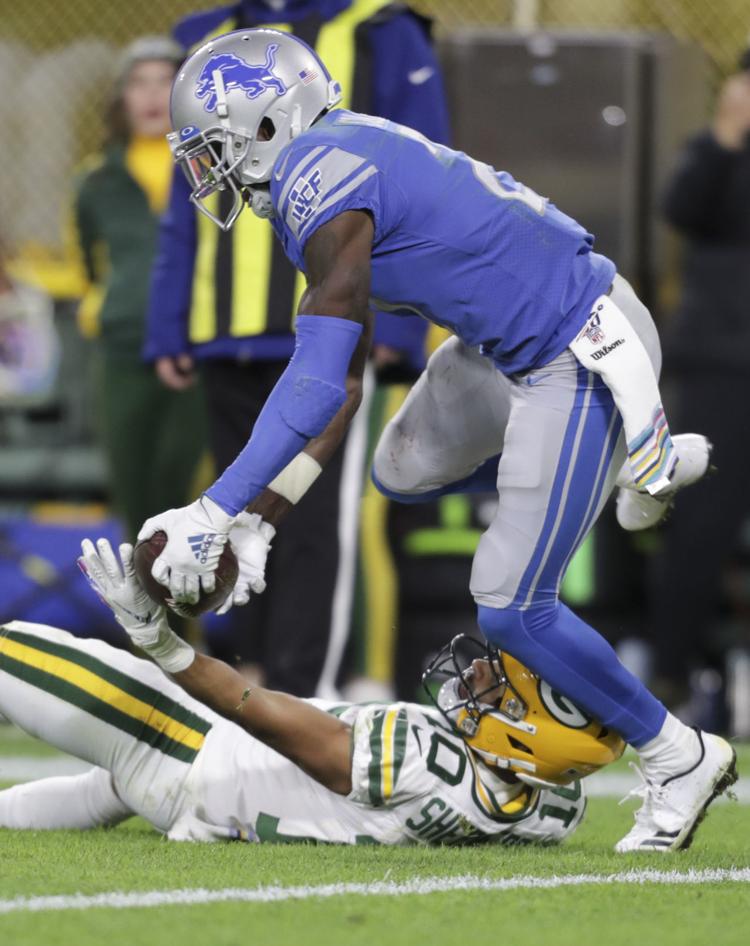 Packers 23, Lions 22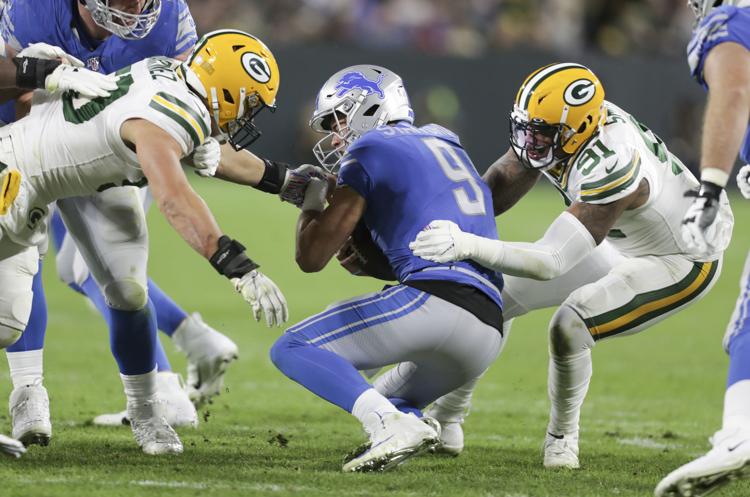 Packers 23, Lions 22
Packers 23, Lions 22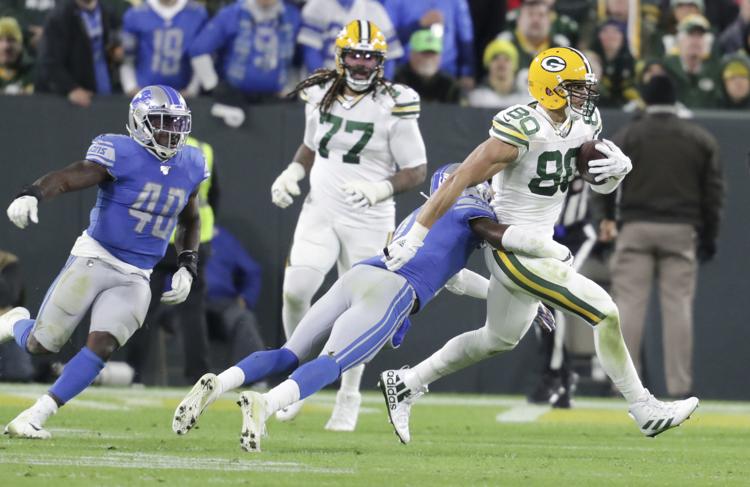 Packers 23, Lions 22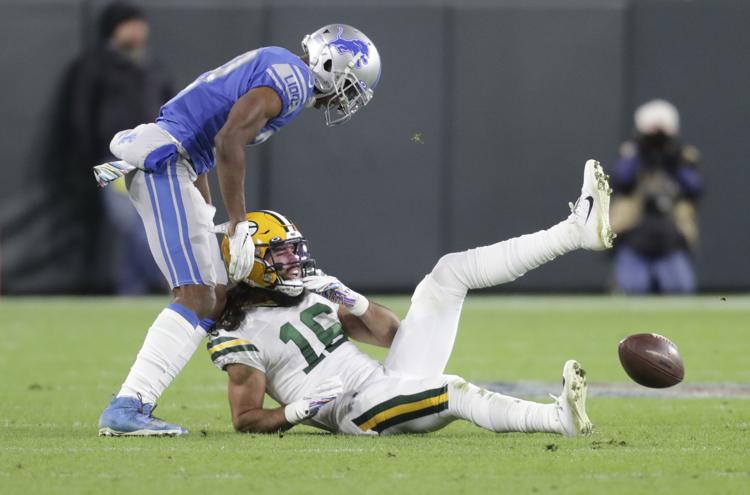 Packers 23, Lions 22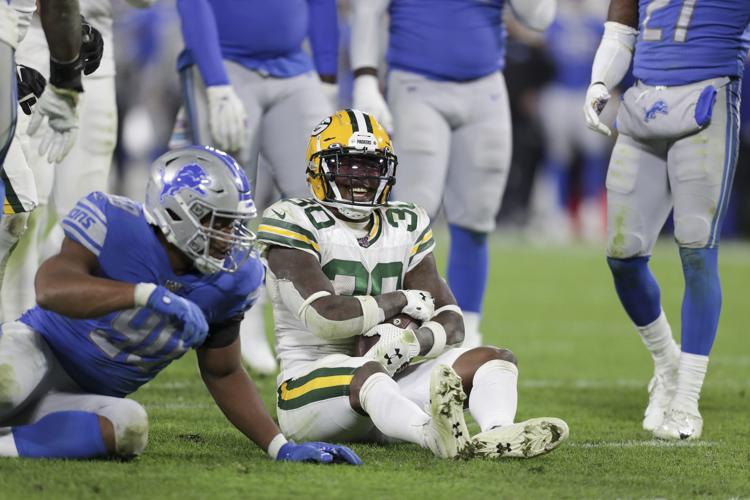 Be the first to know
Get local news delivered to your inbox!