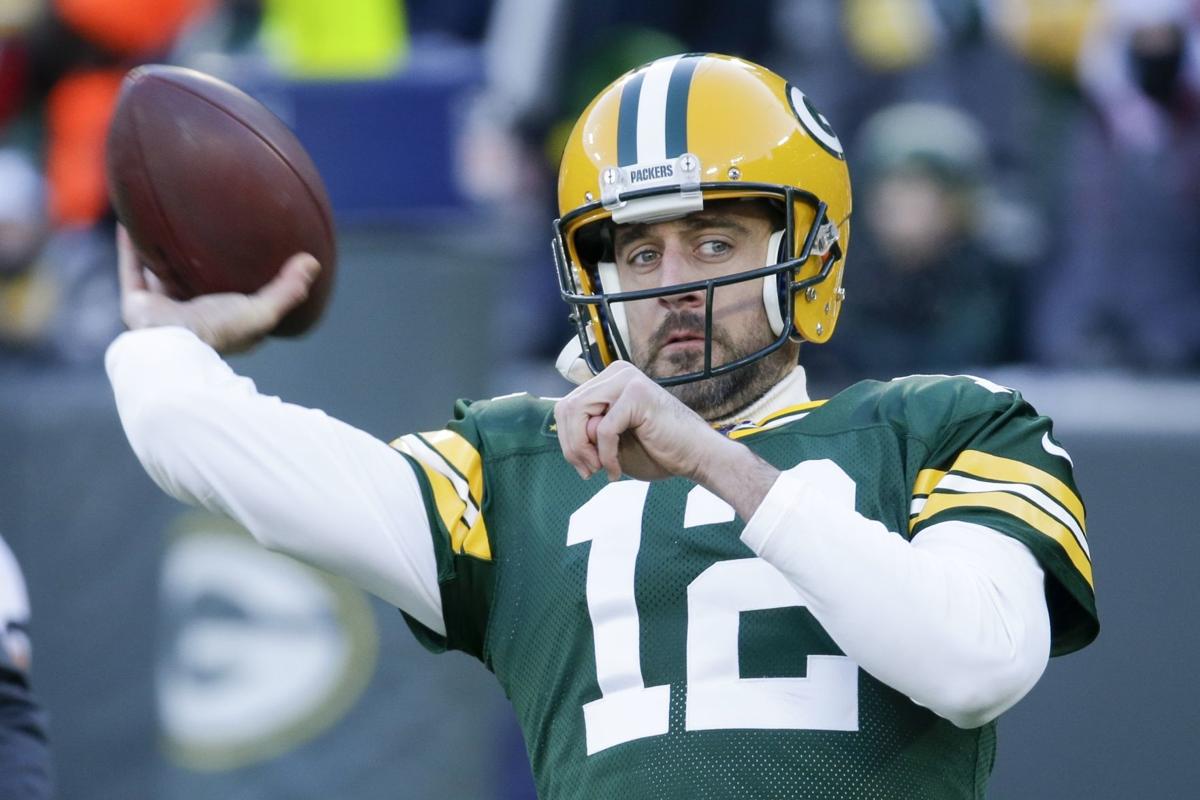 GREEN BAY — Scott Tolzien still remembers the game, along with how his observation afterward went viral. He also stands by his comparison, having grown up in suburban Chicago with two brothers and parents who were such dyed-in-the-wool Chicago Bulls fans that dinnertime was scheduled around Michael Jordan's tip-off times.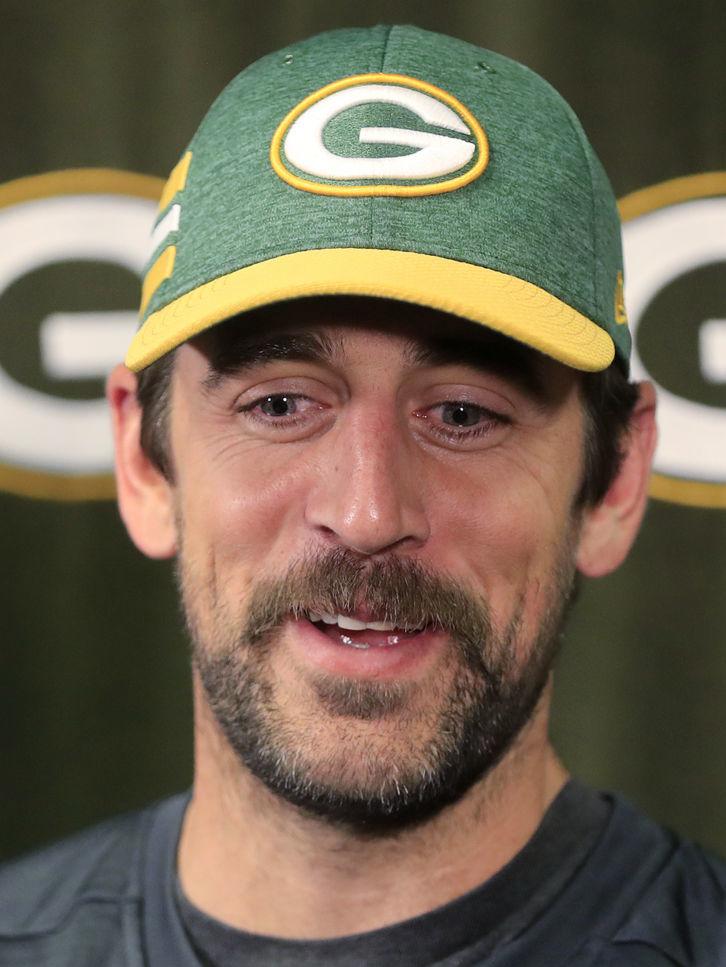 It was the opening month of the 2015 NFL season and Tolzien, the former University of Wisconsin quarterback, was in his third year backing up Aaron Rodgers. After watching Rodgers complete 24 of 35 passes for 333 yards and five touchdowns with no interceptions for a passer rating of 138.5 in the Packers' 38-28 "Monday Night Football" victory over the Kansas City Chiefs at Lambeau Field, Tolzien had been asked about what he'd just witnessed.
The comparison drew national attention, with the various television sports debate/shouting shows glomming onto it as fodder for arguments. Google Tolzien's name, Rodgers' name and Jordan's name and you'll get thousands of results that point back to that comment.
Five years later, Jordan's name is back in the sports conversation thanks to ESPN's 10-part documentary, "The Last Dance," which has drawn huge ratings amid the sports-less COVID-19 landscape and concludes its five-week run with the final two episodes on Sunday night.
But it was something that aired during an episode last week that got people — including Tolzien and ex-Packers wide receiver James Jones, another Rodgers/Jordan fan — thinking about similarities between Rodgers and arguably the greatest basketball player of all time.
At the end of Episode VII, Jordan unapologetically explains why he was so tough on his Bulls teammates and whether being that way was worth being perceived as a not-so-nice guy. A guy with six championships in an eight-year span, but a not-so-nice guy nonetheless.
"Winning has a price. And leadership has a price," Jordan says. "I tried to pull people along when they didn't want to be pulled. I challenged people when they didn't want to be challenged. And I earned that right.
"Once you joined the team, you lived at a certain standard that I played the game (at). And I wasn't going to take anything less. Now, if that means I had to go in there and get (on you) a little bit, then I did that. You ask all my teammates, the one thing about Michael Jordan was, 'He never asked me to do something that he didn't do.'
"When people see this, they're going to say, 'Well, he wasn't really a nice guy. He may have been a tyrant.' Well, that's you. Because you never won anything. I wanted to win, but I wanted them to win and be a part of that as well.
"Look, I don't have to do this. I'm only doing it because it is who I am. That's how I played the game. That was my mentality."
Then, choking up before telling the interviewer he's taking a break, Jordan adds, "If you don't want to play that way … don't play that way."
At his home in California, Jones was watching that episode and thought what many Packers fans surely did: That sounds like Rodgers, especially when it comes to how demanding he is of his wide receivers — and how he is often captured on camera during games showing his frustration at them when they aren't where they're supposed to be when they're supposed to be there.
"I did not know Michael Jordan was a leader like that. You know how great he was and what he did on the basketball court, but the way he challenged people and demanded of people, I didn't know that Michael Jordan had that in him," Jones said during an interview on ESPN Wisconsin. "When I was watching it, I was kind of thinking the same thing (about Jordan and Rodgers). That's what 12 did. And 12 didn't just do it on Sunday, he did it Monday through Sunday. That's how he is.
"Just watching Michael Jordan and watching how he demanded things from his teammates — even things they didn't believe they could do — they had a belief that they could do it, because of him. At the end of the day, the main thing is winning. That's the ultimate goal. There wasn't anybody after those championships saying, 'Oh man, Michael was a bad leader.' No. Because this is why he pushed you to do certain things. And that's how 12 is. He wants to win, he wants to be great.
"With Mike, I wasn't in the locker room, I don't know what type of relationship he had with his teammates. But the way he demanded from them, and knowing what he needed from them to get the 'W' on the court, that's how Aaron is on the field. He knows what he needs from every individual player, and he's going to get on you and make sure you're ready to do your job. Because he's ready to do his job at a high level. And that's what I absolutely love about him, because it wasn't just one day. It was every … single … day.
"I knew Aaron was going to push me, and that's what you need to be the best possible team and best possible player. We're trying to win. And if you ain't on board, then you need to get on another team."
When "The Last Dance" came up during a conference call with reporters Friday, Rodgers said he is indeed watching and recalled growing up in northern California and seeing Jordan play his last regular-season game with the Bulls in Sacramento on Nov. 23, 1997, when Rodgers was 14 years old. Years later, Rodgers wound up playing in Jordan's group at the annual American Century Celebrity Golf Championship in Lake Tahoe and even was invited by Jordan to his own charity golf event in Las Vegas several times. Rodgers called Jordan "the greatest basketball player of all time — (and) I'd love to debate anybody on that."
Rodgers said he's also gotten to know some of Jordan's teammates from that era, including Scottie Pippen, Jud Buechler and now-Golden State Warriors coach Steve Kerr.
"Knowing those personalities and then watching MJ relate to them has been interesting to see (as far as) his own leadership style," Rodgers said. "Obviously he's one of the most driven athletes of all time and he's impacted so many guys over the years — incredible players like Kobe Bryant, even guys like myself (from) just seeing his approach to the game, his leadership style, how he demands the most out of himself and his teammates.
"I definitely resonate with a lot of things that he says."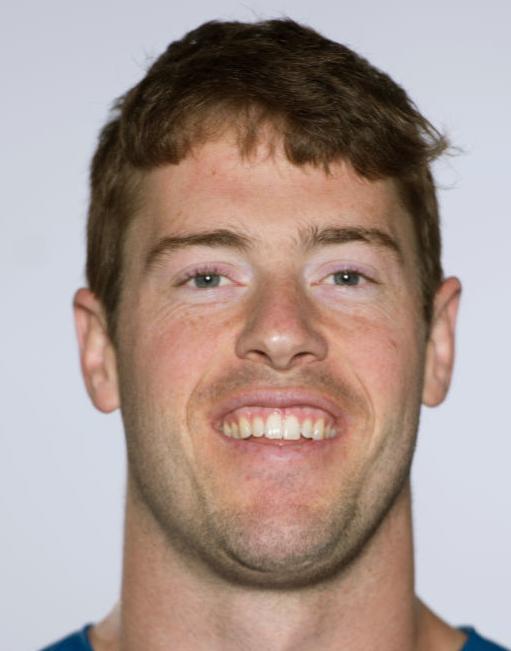 But to Tolzien, comparing Rodgers' reactions to wide receivers' mistakes with Jordan's tough love approach with his teammates oversimplifies Rodgers' leadership style.
"Here's the thing: I think people see the game day when maybe a receiver didn't convert his route and Aaron's ticked. And that part, you certainly see that in Jordan, when you see him calling out guys in practice," Tolzien said. "But as far as a mentality, one of the things I learned from Aaron (was to relax).
"I was this rigid quarterback who had gotten to that level because I had just focused and focused and focused and outworked people. And I learned with Aaron, you're actually going to play better if you relax and have fun. It's OK on the way to the Don Hutson Center to honk the horn at cars as you go by. It's OK — you don't have to be locked in all the time. You can enjoy the gift of football.
"From a Jordan standpoint, I never saw the 'a-hole teammate' side of it that Jordan's projected to be. But I do see how the public might see that, because 95% of the population sees only what happens on Sundays. And Aaron's notorious for, when a ball touches the ground, throwing the arms up in the air. So I think people see the Jordan side. But I saw the other sides that I wouldn't liken to Jordan."
The one comp Tolzien would make between the two? Both Rodgers' and Jordan's ability to do extraordinary things at any time.
"Everyone was always like, 'What's it like playing with Aaron?' And I'd tell my brothers, 'There's this element of (Jordan),'" said Tolzien, who is in his first year as an assistant coach on the Dallas Cowboys staff under ex-Packers coach Mike McCarthy. "Some of my most vivid memories were the things that happened at practice, when no one was around. Crazy memories where you're like, 'I can't believe I just saw that happen.' Because that's what's coming out in this documentary — you're hearing all these stories and seeing behind the scenes what Jordan was like on a random Tuesday, and I've got stories like that too with Aaron.
"I remember (then-Packers quarterbacks coach) Alex Van Pelt and I would kind of turn to each other and be like, 'That's crazy, what we just saw.' I remember Alex describing it as, the game is like 'The Matrix' for Aaron, dodging bullets in slow motion. The game just comes easy for him.
"In 2013, he breaks his collarbone and he's out, and then lo and behold he starts slowly practicing again and then all of a sudden he's playing scout team. Well, we're outside, there's literally a foot of snow on the ground, everyone's frozen. And normally I'm the scout team quarterback going against the first-team defense, and it was like, there were days I don't think I completed a pass. And this dude decides, 'OK, I'm going to start playing scout-team quarterback.'
"Well, he's just torching our defense — lightheartedly taunting (defensive coordinator) Dom (Capers) in the process and just literally making our defense look stupid. And I'll never forget, he throws a touchdown in the red zone period, and he's throwing snowballs at the defense, he's doing snow angels, and you're like, 'I probably completed one pass today in these conditions against this defense with my scout guys, and he's literally torching them.'
"That's where you saw that Jordan element, and I saw it so many times."