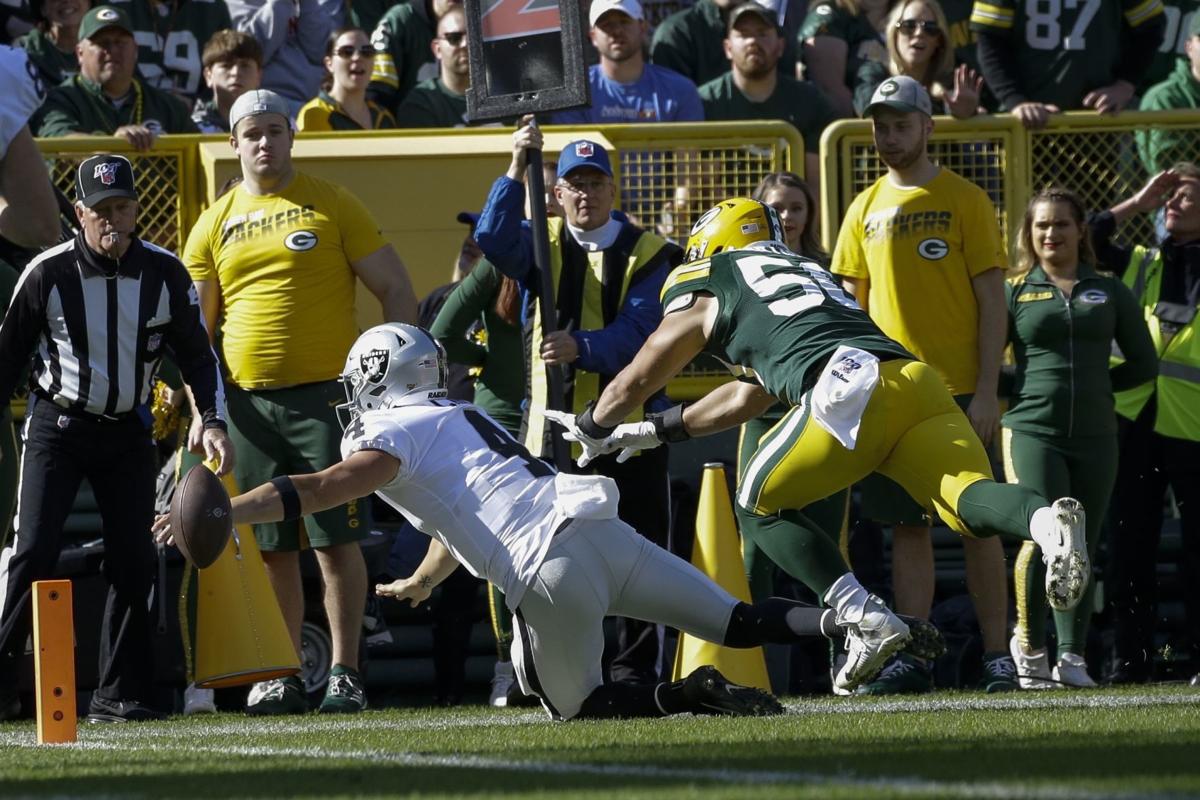 GREEN BAY — Matt LaFleur could pinpoint exactly where Sunday's game turned. So could Derek Carr.
The final score — Green Bay Packers 42, Oakland Raiders 24 — made it appear that Sunday's game at Lambeau Field was a blowout, especially since the Raiders' final seven points came on a cosmetic touchdown with 1 minute, 32 seconds left to play.
But LaFleur, the Packers first-year head coach, knew better. He knew the instant that Carr, the Raiders veteran quarterback, dove for the right sideline pylon in the south end zone just before halftime and fumbled the ball across the goal line and out of bounds — turning possession over to the Packers — the game had swung in the Packers' favor.
"No doubt about it," LaFleur said, adding that he felt the call was obvious in real time, although it was replay that changed the call from a 1-yard gain to the turnover. "You talk about a pivotal point in the game."
It was also pivotal because of what the Packers offense did in response. Instead of the Raiders taking a 17-14 lead, the Packers still led, 14-10 — until quarterback Aaron Rodgers led an 80-yard touchdown drive that culminated in his 37-yard touchdown pass to Jake Kumerow to give the Packers a 21-10 lead. Then, the Packers scored another touchdown on the opening possession of the third quarter, with Rodgers' 59-yard shot play to Marquez Valdes-Scantling setting up the quarterback's 3-yard touchdown run to make it 28-10.
"If (Carr) had scored, we'd have felt pretty good. Unfortunately after that play, the next time we got the ball, we were down 28-10," Raiders coach Jon Gruden lamented. "That was a big play in the game, and defensively, we gave up a big play at the end of the first half and a big play to start the third quarter.
"We can't play like that. Just can't do it."
That was especially true of Carr, who made the same mistake against the Dallas Cowboys in a game two years ago. With less than a minute left in a Week 15 game against the Cowboys and the Raiders down 20-17, Carr scrambled for the same end zone at Oakland Alameda County Coliseum, dove for the pylon and lost the ball out of bounds, giving the Cowboys possession and the win.
You have free articles remaining.
"In that moment, it's so hard because you're right there and you're playing a tough team where you're going to need all the points you can get. So it's so hard not to try," Carr confessed. "(But) I've got to go with two hands, right? Trying to extend with one hand isn't smart. That's stupid.
"But at the end of the day, it's really hard to, in that situation while you're running … I'm not thinking about anything else but, 'Oh, man, I could get in.' But it sucks, man. It's my fault. I let my team down on that."
And gave the Packers a huge lift. Rodgers credited Packers inside linebacker Blake Martinez, who chased Carr down, and running back Jamaal Williams, who got the ensuing drive going with a 9-yard catch-and-run.
"That was really important," Rodgers said. "The play that was most important was Blake's hustle, but to go 80 yards there in 1:40 or whatever we had was pretty important. It starts with a good first play. Jamaal caught a little flat route, instead of going out of bounds, he turns it up and gets 9 and we're into the drive and we get going."
And the Raiders never recovered.
"That was absolutely critical, because we were able to go down and score with 12 seconds left (in the half), and then get the opening kick and go down and score again." LaFleur said. "The margin for error in this league is so small. You talk about key plays — that was a huge play in the football game because if they go up there 17-14, who knows what happens on our 2-minute drive?
"You're talking about a completely different game. That was the turning point of the game and what helped open it up a little bit for us."
---
Photos: Packers crush Raiders as Aaron Rodgers turns in stellar performance
Packers 42, Raiders 24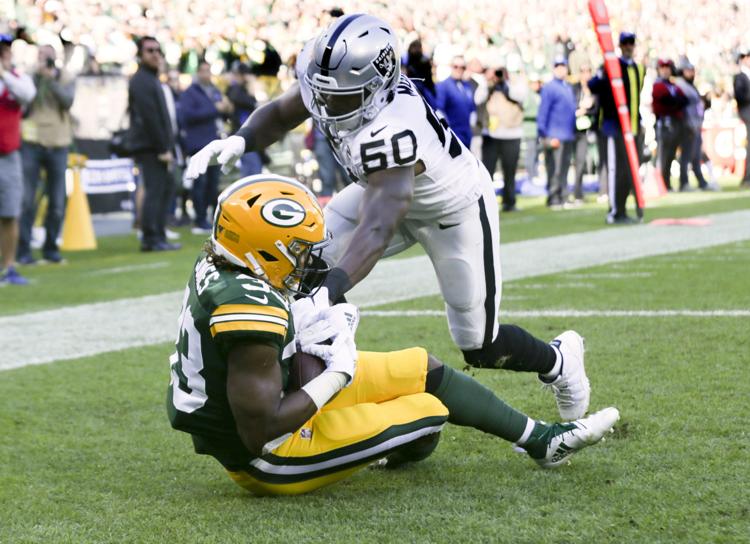 Packers 42, Raiders 24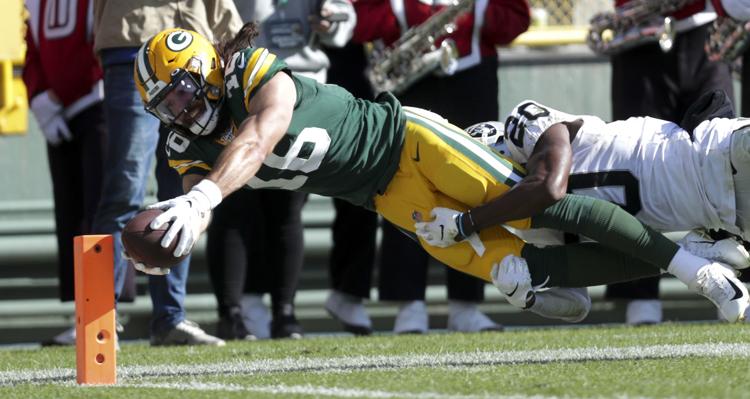 Packers 42, Raiders 24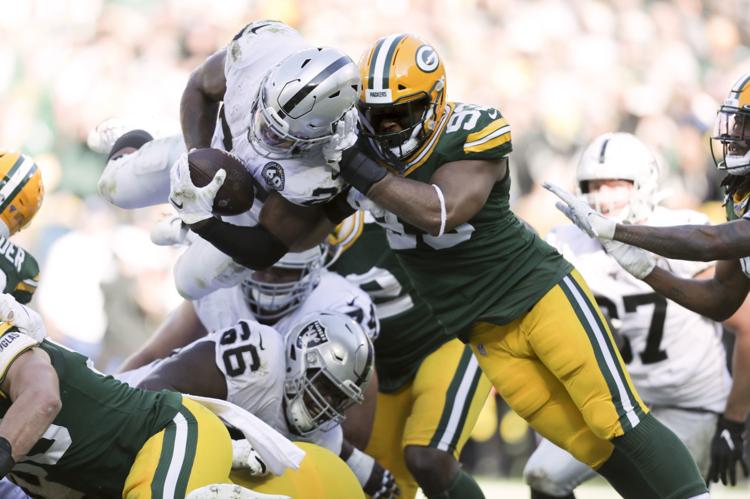 Packers 42, Raiders 24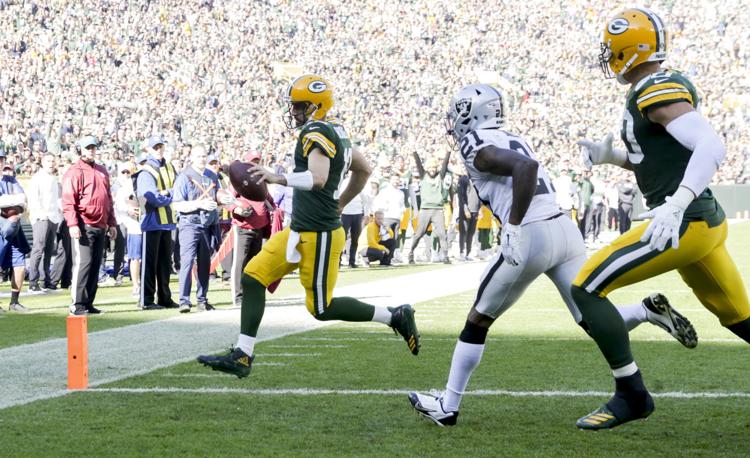 Packers 42, Raiders 24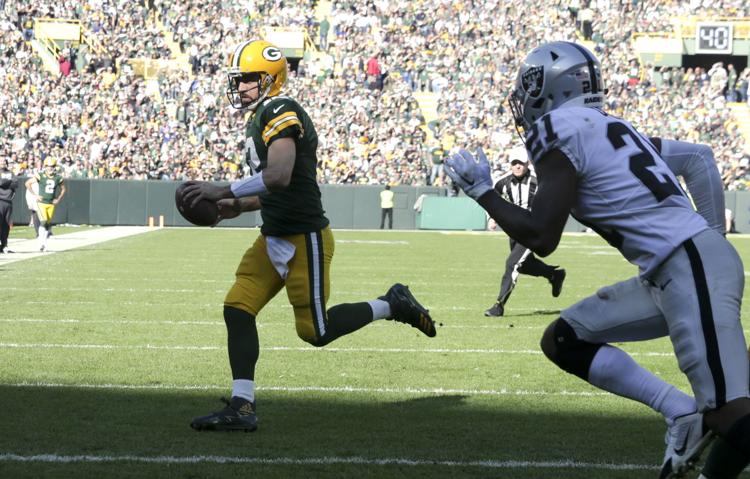 Packers 42, Raiders 24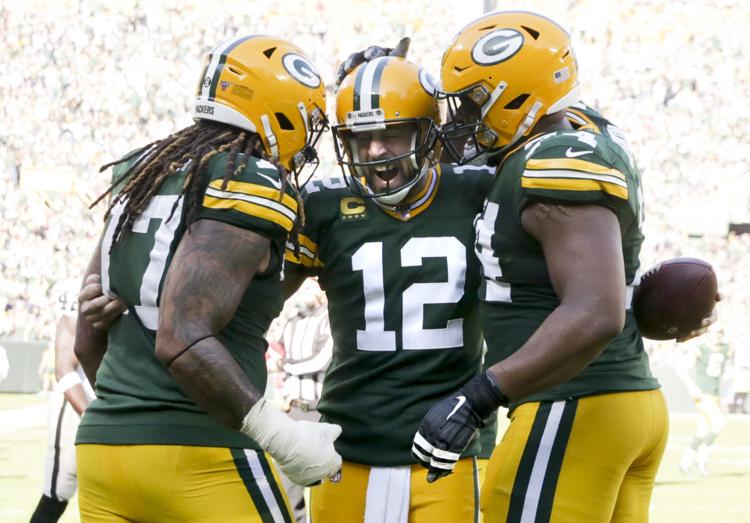 Packers 42, Raiders 24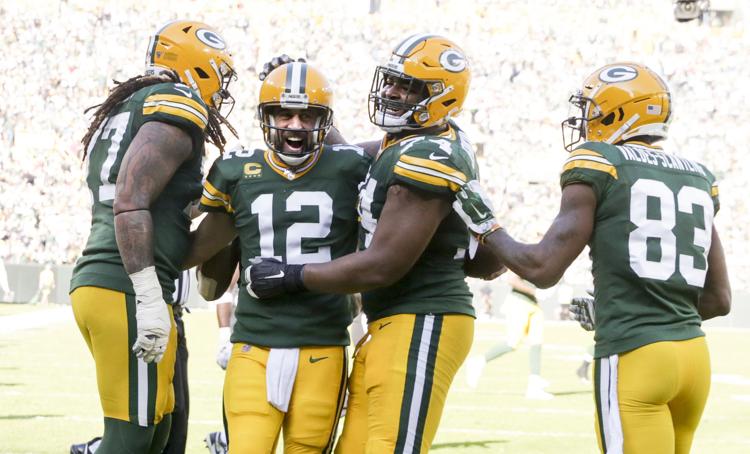 Packers 42, Raiders 24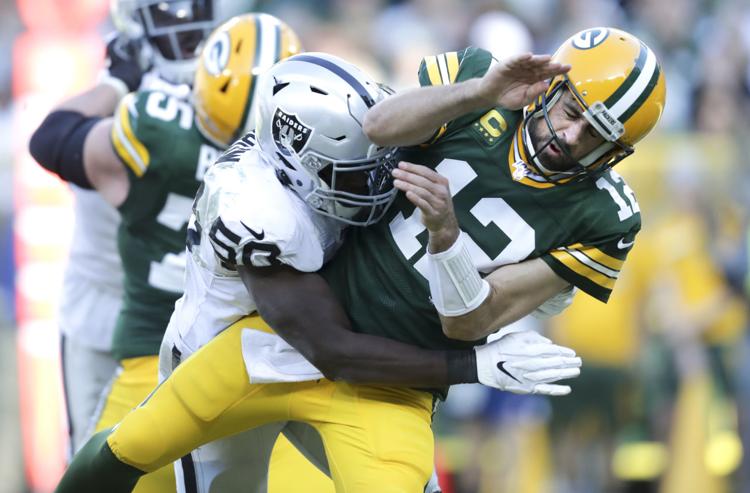 Packers 42, Raiders 24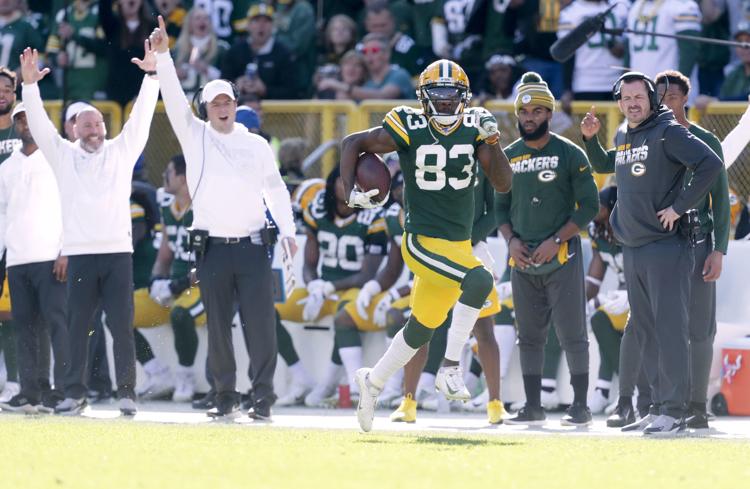 Packers 42, Raiders 24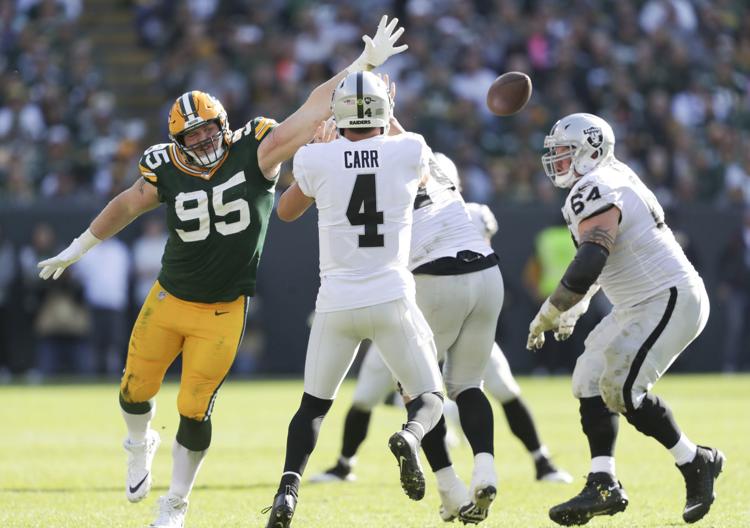 Packers 42, Raiders 24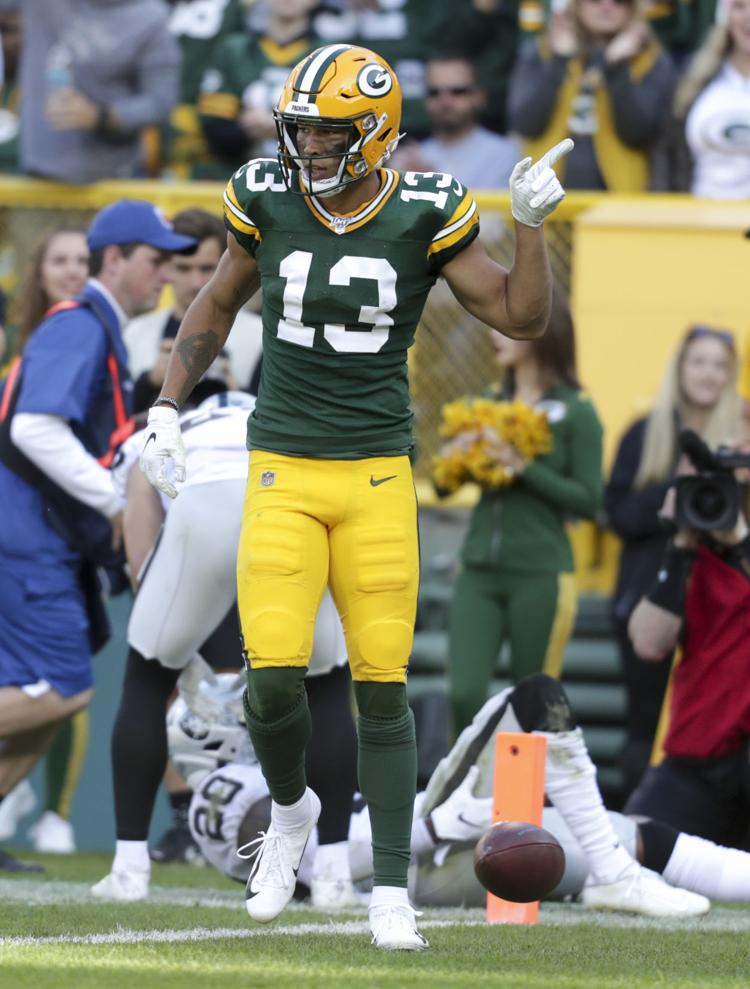 Packers 42, Raiders 24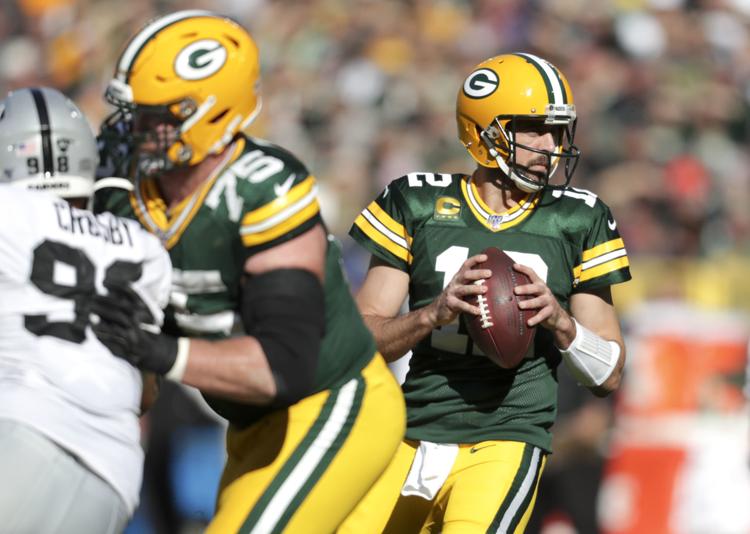 Packers 42, Raiders 24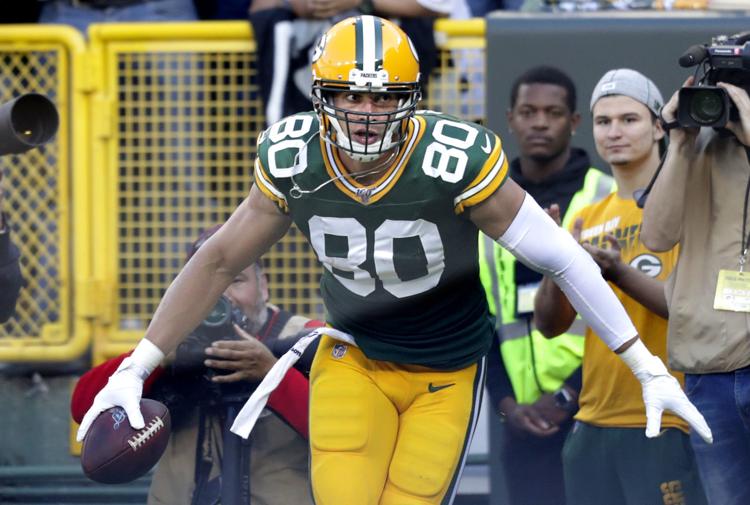 Packers 42, Raiders 24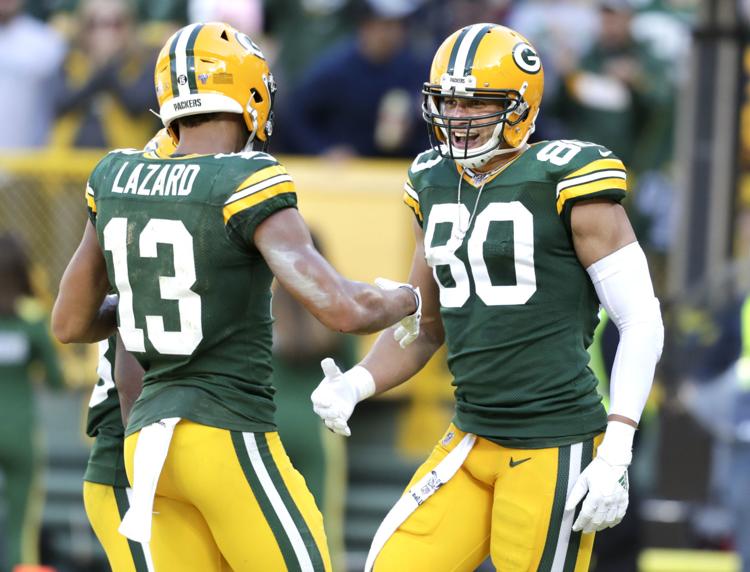 Packers 42, Raiders 24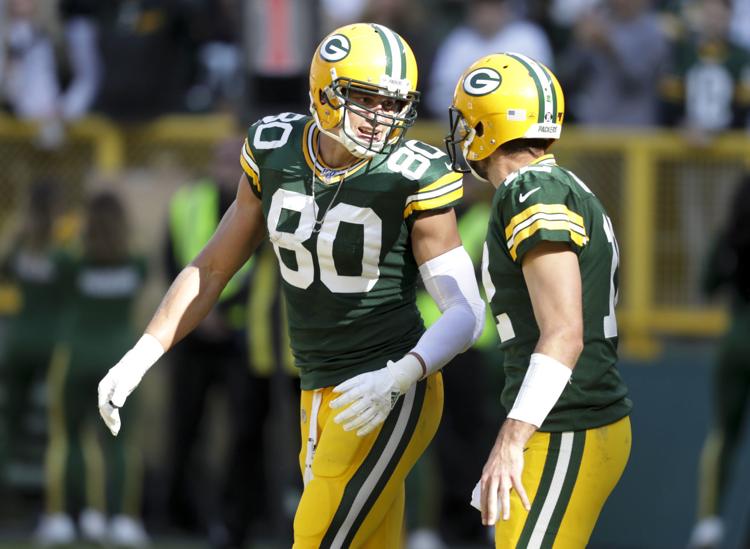 Packers 42, Raiders 24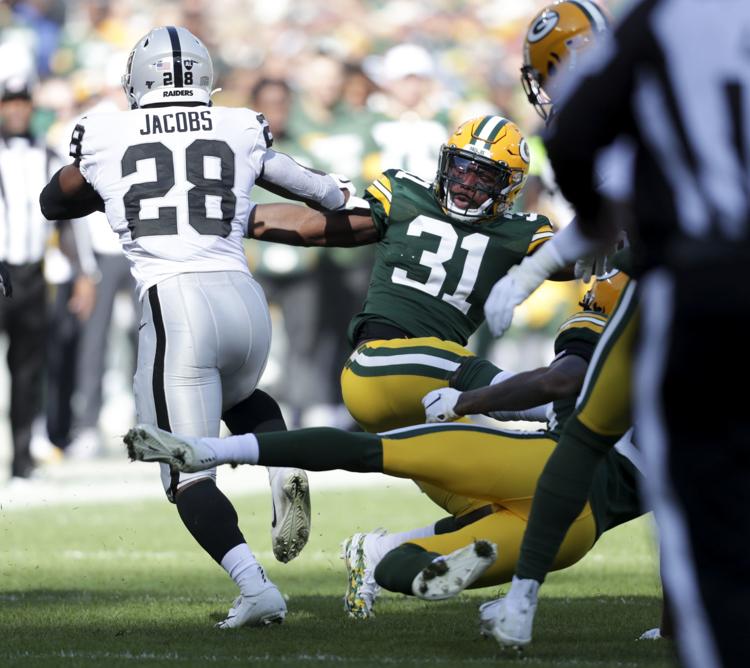 Packers 42, Raiders 24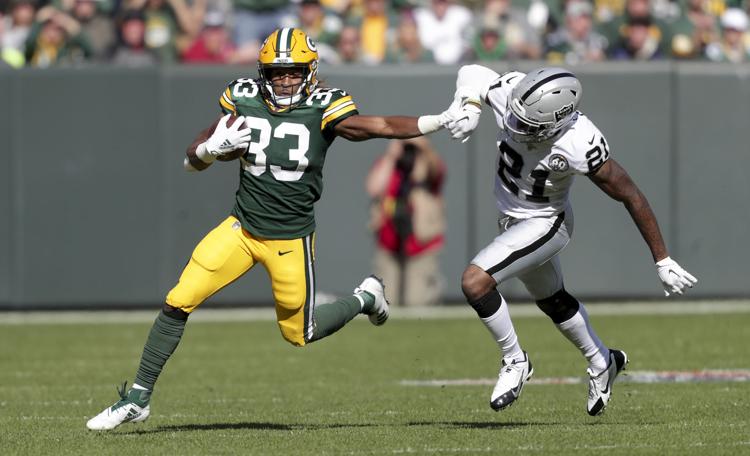 Packers 42, Raiders 24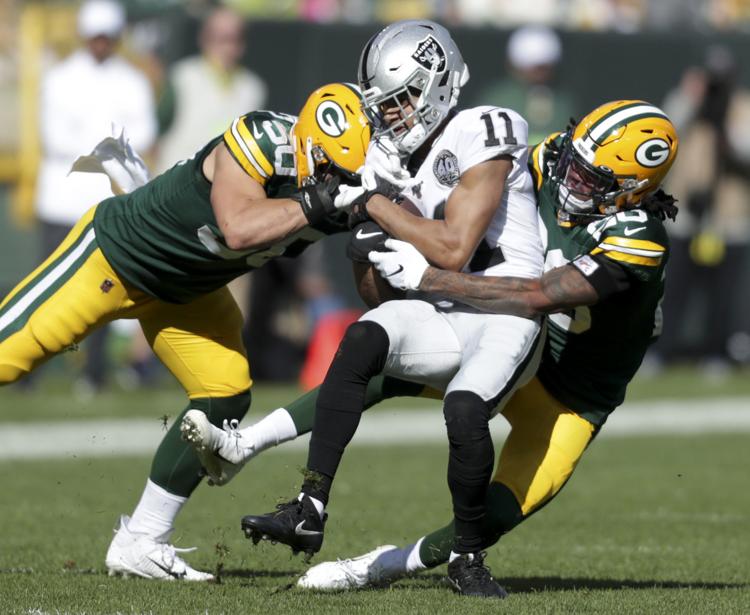 Packers 42, Raiders 24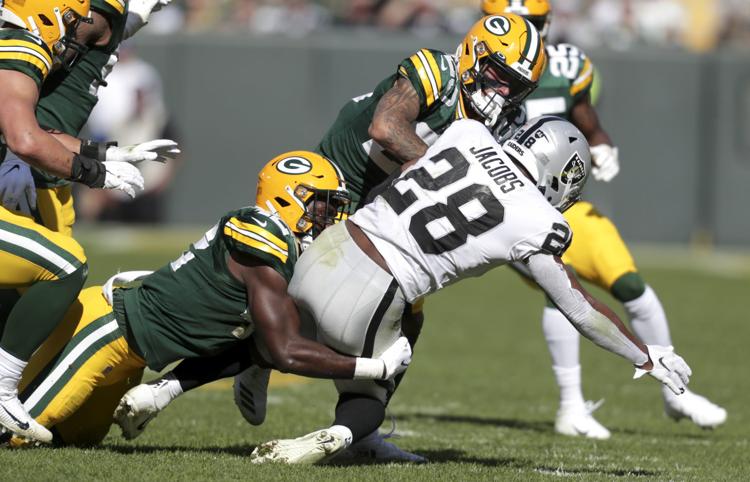 Packers 42, Raiders 24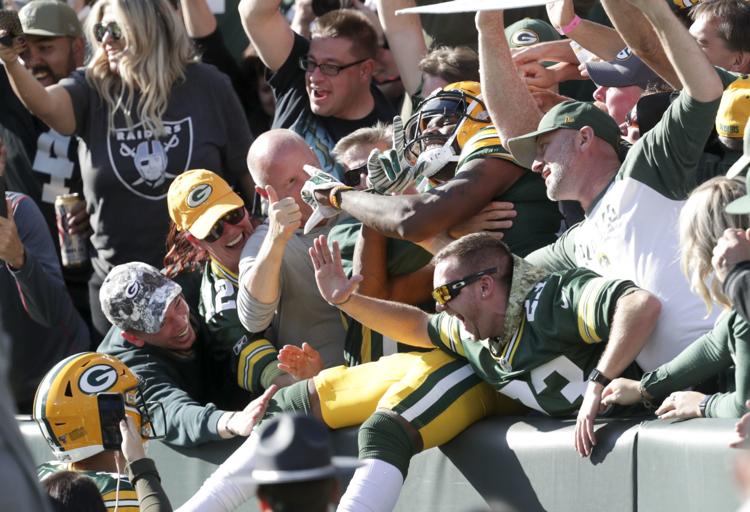 Packers 42, Raiders 24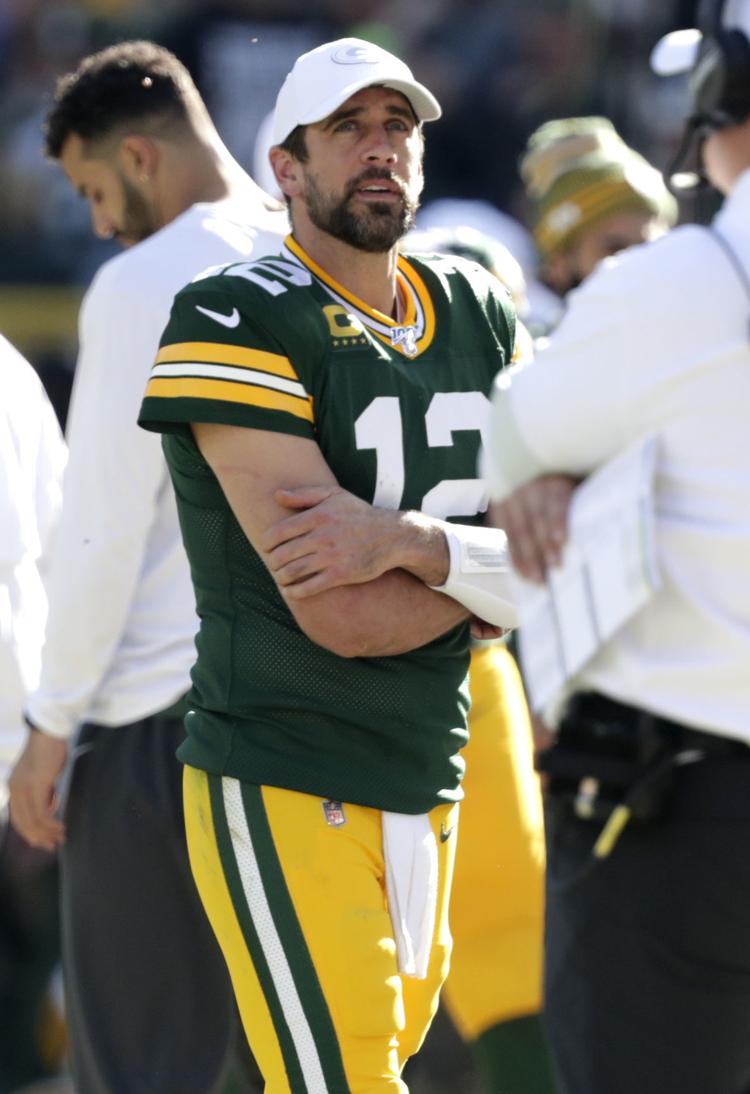 Packers 42, Raiders 24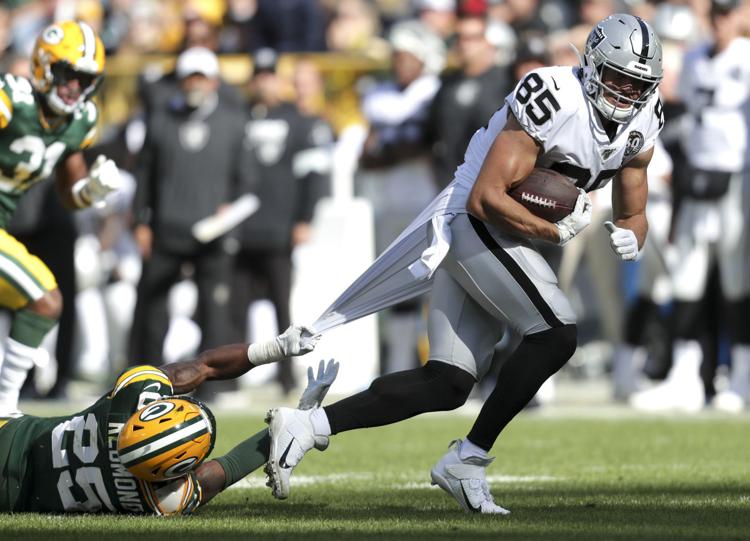 Packers 42, Raiders 24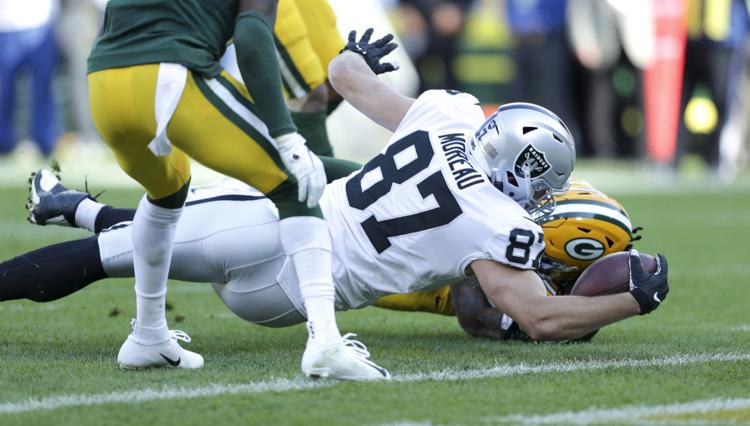 Packers 42, Raiders 24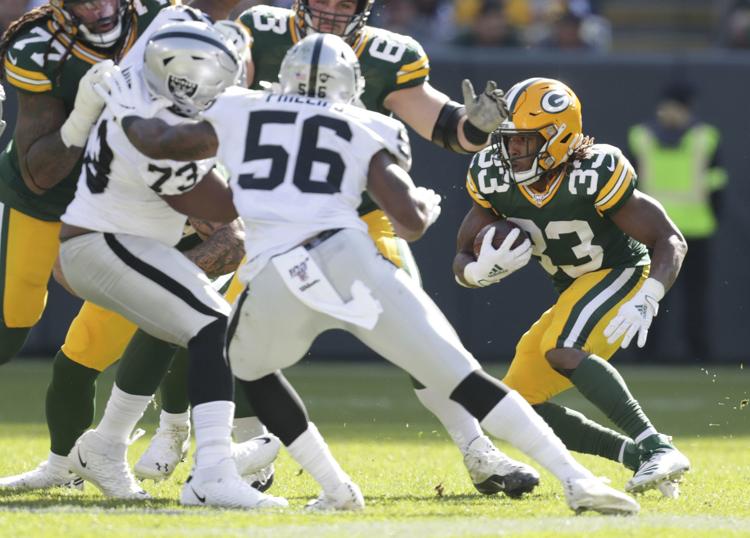 Packers 42, Raiders 24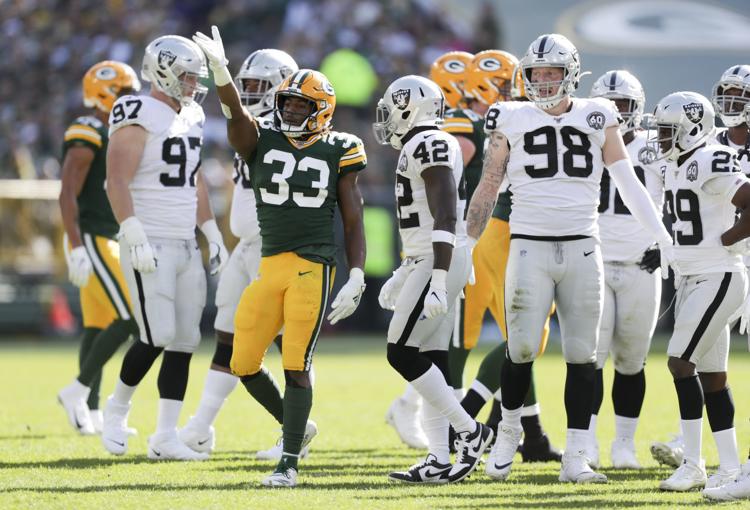 Packers 42, Raiders 24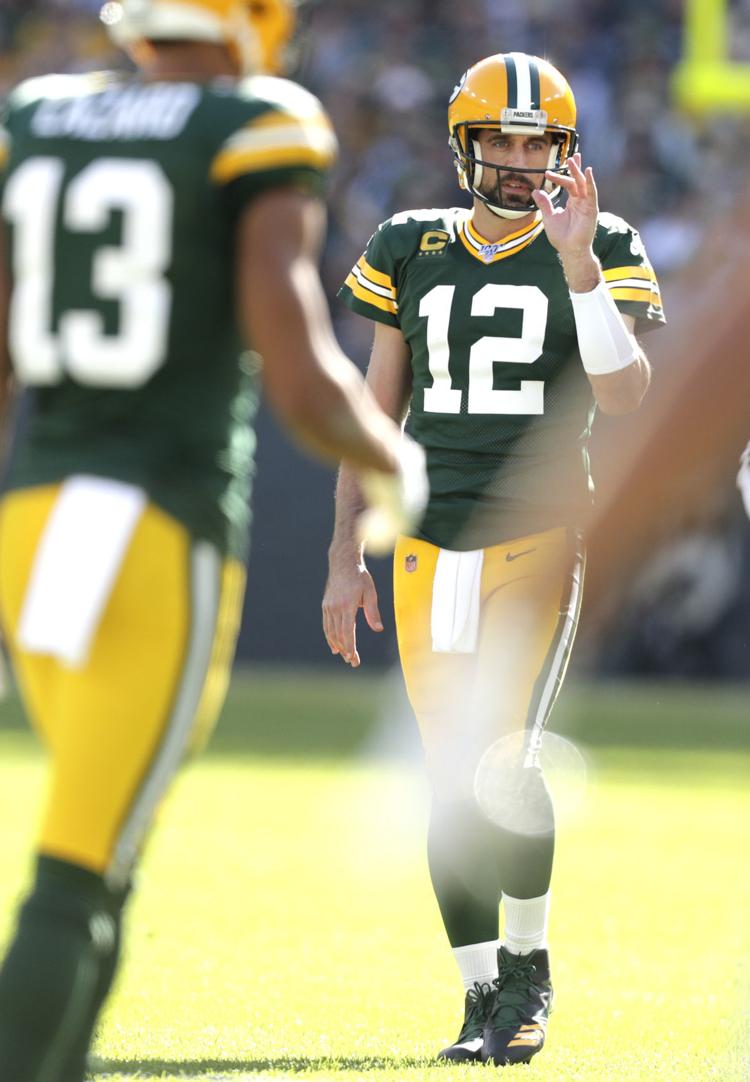 Packers 42, Raiders 24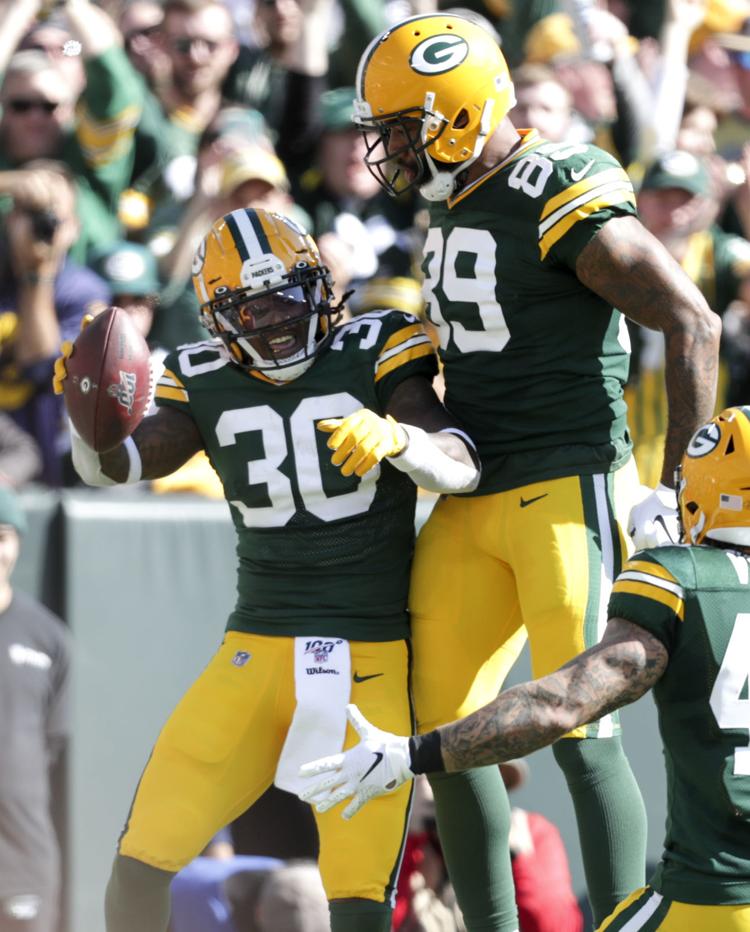 Packers 42, Raiders 24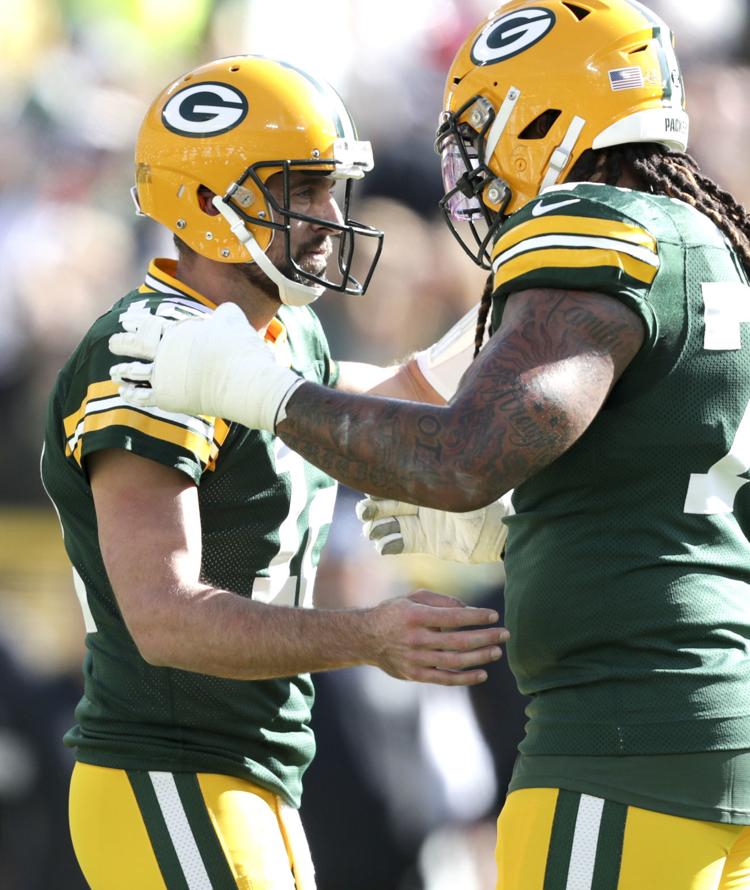 Packers 42, Raiders 24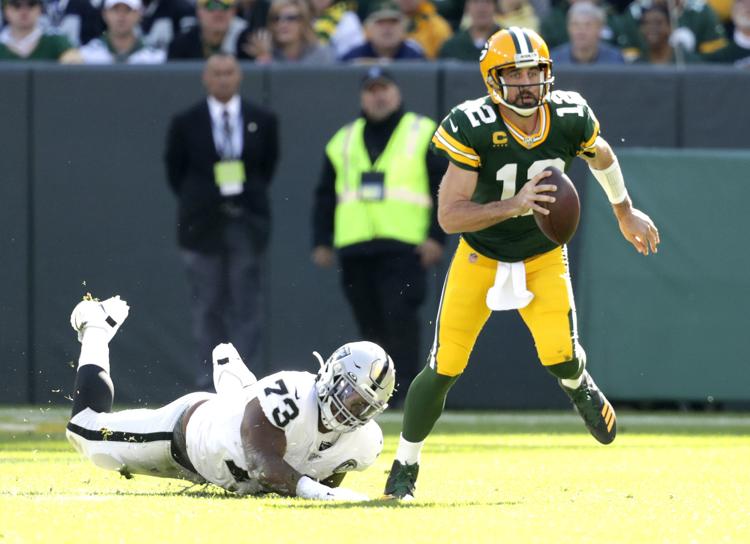 Packers 42, Raiders 24