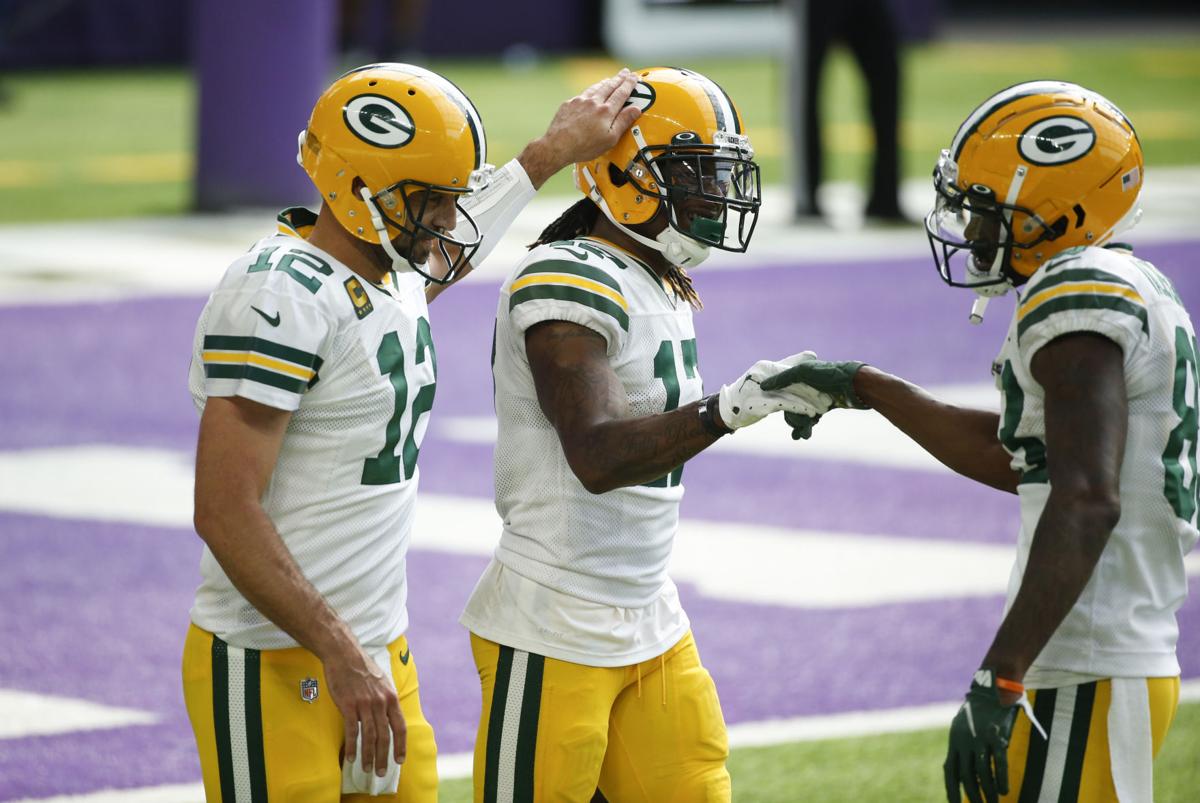 GREEN BAY — Aaron Rodgers' iPhone buzzed to life inside his locker on Wednesday afternoon, and the Green Bay Packers quarterback reached up into the cubbyhole above him to see what it was.
The iMessage had come from a familiar sender, a frequent correspondent who had already sent a number of such electronic missives earlier in the day. Although none from quite this close of proximity.
"I'm sitting at my locker, pre-practice, and I get a text from Davante Adams," Rodgers recounted. "Now, he's sitting across the room ..."
The 36-year-old Rodgers paused ever so slightly, preparing to deliver his old-man-yells-at-cloud, kids-these-days commentary on the 27-year-old three-time Pro Bowl wide receiver's communique.
"It's this generation now," Rodgers said, smirking. "They'd rather send a text across the locker room than walk across it."
Asked about sending a text message that traveled a shorter distance than Rodgers' 1-yard touchdown pass to him last week, Adams smiled and replied, "Something will be in my head, and maybe it's not the time to talk in person, but I've got something I want to share. So, we do that all the time. He's an open book, and same with me. That's just kind of how we function."
Yes, such back-and-forth is non-stop among the Packers' passing battery, and it helps explain why — one game into the 2020 season — the bond between them appears stronger than ever.
"The connection with Aaron and Davante, it's very unique," second-year offensive coordinator Nathaniel Hackett said. "It's just fun to watch them in the meetings, how they interact, how they talk. You're out on the field and you watch them, and Aaron just gives him a little wink and all of a sudden they know exactly what route they're going to run, how they're going to run it based off the leverage, and Aaron hits him.
"When those two guys get on, it's a really cool thing to watch. I'm just up in the booth just excited to see what's going to happen next."
Rodgers and Adams enter Sunday's game against the Detroit Lions at Lambeau Field coming off one of the most productive days they've had in their six-plus seasons together in last Sunday's 43-34 victory at Minnesota: Rodgers completed 32 of 44 passes for 364 yards with four touchdowns, no interceptions and no sacks for a 127.5 passer rating, while Adams caught 14 passes for 156 yards and two touchdowns.
The reception total was a career high and tied the legendary Don Hutson for the franchise's single-game record; the yardage tied for the fourth-highest single-game total of Adams' career (including playoffs); the two TDs marked the 10th multi-touchdown game of Adams career. Several of those receptions came from Rodgers and Adams' unspoken communication — a nod here, a subtle hand gesture there, or mere pre-snap eye contact.
"He's got a tremendous skillset, along with just an absolute, 100 percent being on the same page with the quarterback," said Lions coach Matt Patricia, who was on the New England Patriots' coaching staff during Adams' rookie season of 2014 — the year Adams caught six passes for 121 yards as Rodgers outdueled Tom Brady in a 26-21 Packers victory.
"I think that's one of the games that he really kind of stepped to the front light, and you could just see all the skillset on display. His releases are phenomenal. He's got a great first step off the line of scrimmage. He can go speed. He can get vertical. He's got a great top-of-the-route movement where he can come back and be able to just get separation from the defensive backs at that point. He's got a lot of speed to go vertical. He can run by guys in a heartbeat. And he's got tremendous hands. His ability to track the ball in the air, really, it's phenomenal. He just never loses sight of it, and he's able to make some pretty incredible catches as he goes through. So, he is one of the most dynamic players in the league.
"And then, just being on the same page with the quarterback. You'll see some of the extended plays that Aaron Rodgers does so well, and it's like they have them designed. They know exactly where they're going to be in those situations based on how they break the pocket, and then they just complete some incredible, incredible plays off of the situations."
There was an unmistakable tinge of envy in Patricia's voice throughout his soliloquy, and Packers coach Matt LaFleur doesn't take what he has for granted.
"It just allows you to make some in-game adjustments that maybe there's something that they see out there that you're not seeing as a coach," said LaFleur, who was taken aback by the connection he witnessed between the two last year, his first as Packers coach. "They've got a lot of history together that goes back many years, and sometimes they'll dig from the archives and come up with some pretty good stuff. It's certainly a great luxury to have a quarterback and wide receiver tandem like we do with those two guys."
It's a luxury that takes years to cultivate — just as it did with another of Rodgers' ESP BFFs, now-retired wideout Jordy Nelson. While the process of gaining Rodgers' trust has long been a rite of passage for wideouts, trust is simply an entry-level accomplishment. Telepathy is the pinnacle.
"That really started with Jordy. Him and I were just always on the same page," Rodgers said. "There was nothing that we couldn't do on the field with our non-verbal communication, but we would have conversations during the week and even morning of the game and even during the game about tiny little adjustments we wanted to make.
"Davante was around that, and it was the same way with Randall (Cobb). I think anybody who sees that and sees the success you can have when there's two guys on the same page, I think there's a desire to have that same relationship. I've worked hard and Davante has as well with our communication to where I feel like games like (last Sunday's) are possible. He had a couple plays during the game that kind of reminded me of the connection Jordy and I had, especially with an outside receiver — just little, subtle adjustments, especially with his angles at the top of stems — that were pretty fun to see us connect on."
Just as Adams is in his seventh NFL season, Nelson was entering his seventh year when Adams arrived as a rookie. And what's happening between Rodgers and Adams today? Nelson saw the potential from the jump.
"You can even ask him to this day: When he first came in our room, he didn't like me very much, and he didn't think I liked him very much. Because I was hard on him," Nelson said. "He was playing (as a rookie), so I wanted him to know what he needed to do on the field, if it was signals, if it was route combinations, it if was understanding more than just his position. It was everything that goes into the classroom and being prepared.
"It's not very easy for a rookie to get thrown into the fire like he was his rookie year. But he had the ability to get on the field and play quite a bit. He had his ups and downs that year, but when we played the Patriots, he came out and played extremely well and had a big game. He played extremely well against Dallas in a (NFC Divisional) playoff game. And he continued to grow and was ready to perform when we needed him to.
"He told me a couple years ago he now understands how I was feeling when he was a rookie. It all goes in a circle. But he's become a great leader, a great player, he's perfected his craft. That's how you become one of the great ones of the game."
For his part, Adams admits the process was a slow one — and that, despite the "real confidence" that Rodgers saw in him from the moment he arrived, Adams wasn't comfortable as a rookie approaching Rodgers, who was in the midst of his second NFL MVP campaign.
"I don't know exactly what year or what point in time (it happened), but it took a little bit of time for me to be the one to go up and initiate that with him," Adams said. "But from the get-go, he always told me, 'Look, let me know how you feel, what you're seeing out there.' But obviously we hadn't put the time in and didn't have the camaraderie down the way we have it now. But it was something he always encouraged. He wanted me to come and talk to him, share thoughts throughout the week, throughout the game.
"As we went along a little bit longer and got to know each other really well, he knew where it was coming from, he understood my football IQ and just started trusting me and trusting my eyes out on the field. … And then it got to the point where I'd be in the huddle with Aaron and just voluntarily tell him, 'I think this will work.' That's when I started really knowing we were getting to a special point in our career and our relationship — where he would just tell me, 'All right, run that route, whatever you think you can run.' That's how that trust is built up and that's what's gotten us to the point we're at now."
And yet, the process continues. During one play during Wednesday's practice, Adams ran a route and at the end of the play had a eureka moment he just had to share with his quarterback. The only issue? The 11-on-11 period was an up-tempo one and LaFleur and Rodgers were already on to the next play on the script.
"He kind of came back (to the huddle), and I'm trying to hear what Matt's saying, watch the practice play clock, think about what I'm about to call in the huddle — and Tae is talking to me about something that just happened on the previous play. So there's a lot to balance," Rodgers said, chuckling.
"I don't know about a specific moment where things kind of clicked in, but it started with respect. And then respect earned the trust; and then trust has led to these conversations, this friendship, this closeness; and then the kind of things we've done over the years. With Jordy, it was the same thing. It started with respect for his toughness and his ability and it grew into a trust that grew obviously into a really solid friendship and we made a lot of plays together.
"He wants that type of relationship, and we work at it. We communicate. We talk. We text. We call. We FaceTime. We're always staying connected about plays, adjustments, route stems, body language, a number of the things that made Jordy and I and Randall and I's relationship so tight."
Lions put starting guard on IR
The Detroit Lions will be without a starting offensive guard against Green Bay.
Detroit put guard Joe Dahl on injured reserve due to a groin injury Saturday, a day before playing the Packers on the road.
The Lions signed guard Kenny Wiggins off the practice squad. Detroit also elevated defensive back Dee Virgin and defensive tackle Kevin Strong from the practice squad to add depth at banged-up position groups.
Oday Aboushi will likely replace Dahl in the lineup. Aboushi started 10 games as a rookie with the New York Jets in 2014 and has 34 career starts.
The Lions have ruled out wide receiver Kenny Golladay, cornerback Desmond Trufant and defensive tackle Nick Williams against Green Bay. Golladay was inactive in Week 1 and Trufant left the season-opening loss to Chicago with hamstring injuries. Williams, who was listed as questionable on the injury report with a shoulder injury, was downgraded to out on Saturday.
The Packers placed wide receiver Equanimeous St. Brown on injured reserve Saturday and elevated tight end John Lovett and defensive lineman Willington Previlon from the practice squad to the active roster for the Lions game.
---
The Associated Press contributed to this report.
---
Photos: Packers take down Vikings in season opener behind virtuoso performance from Aaron Rodgers
Packers 43, Vikings 34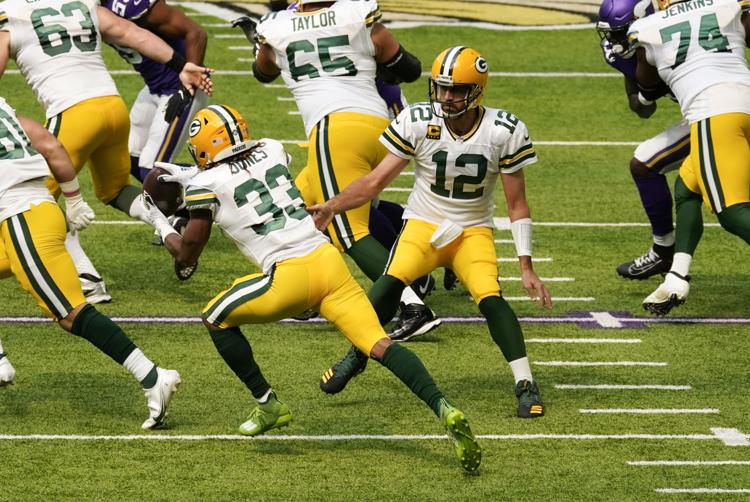 Packers 43, Vikings 34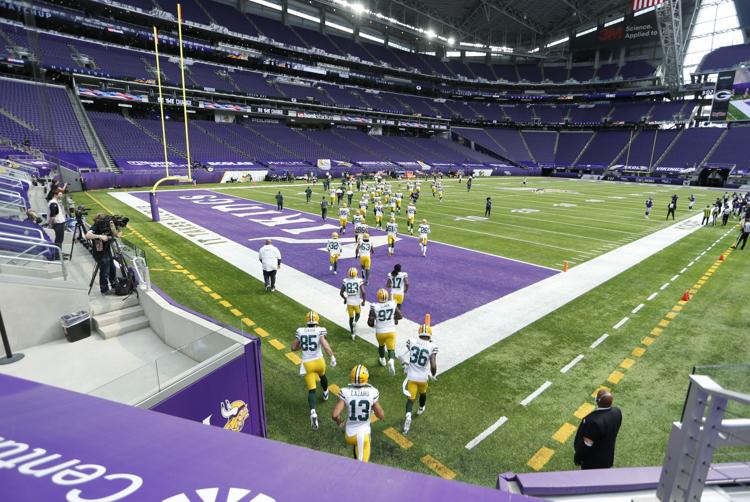 Packers 43, Vikings 34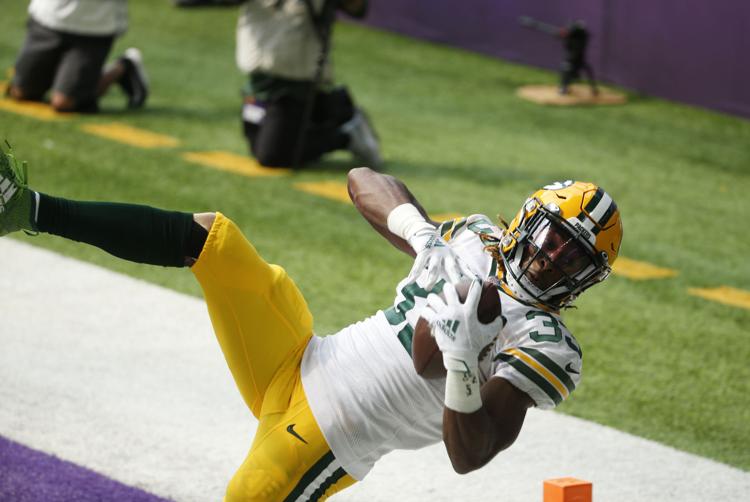 Packers 43, Vikings 34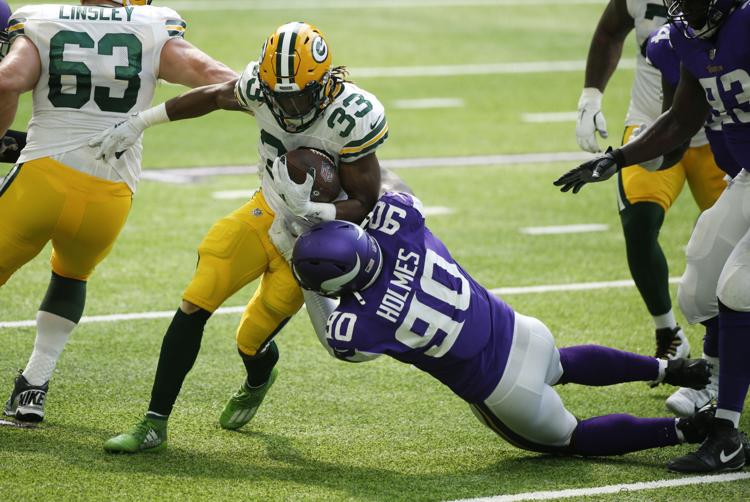 Packers 43, Vikings 34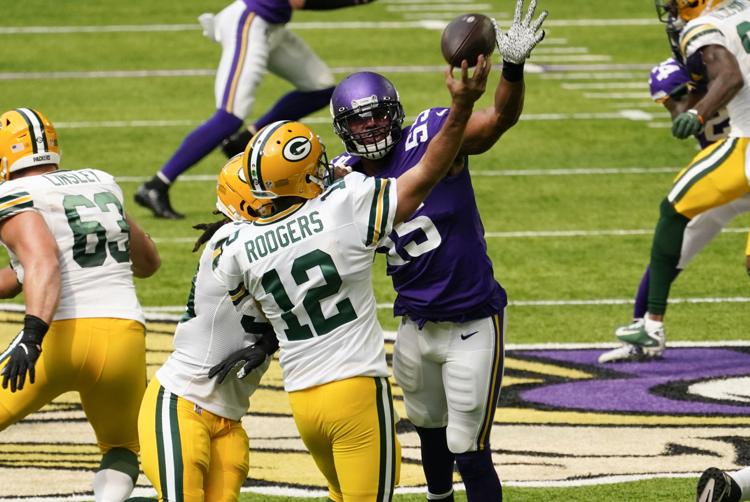 Packers 43, Vikings 34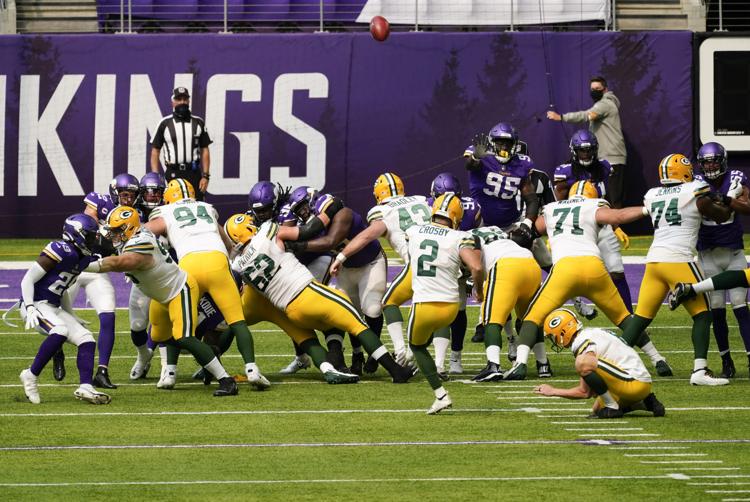 Packers 43, Vikings 34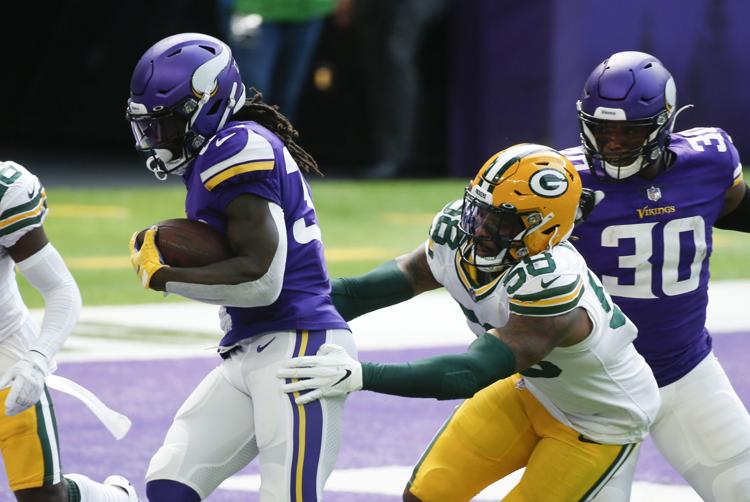 Packers 43, Vikings 34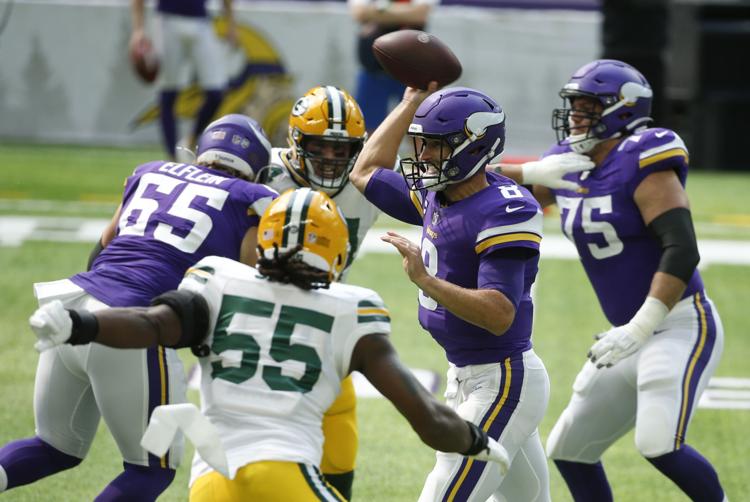 Packers 43, Vikings 34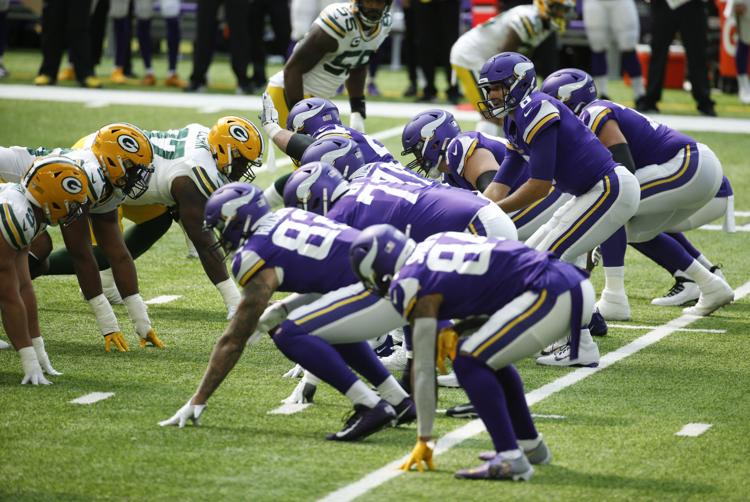 Packers 43, Vikings 34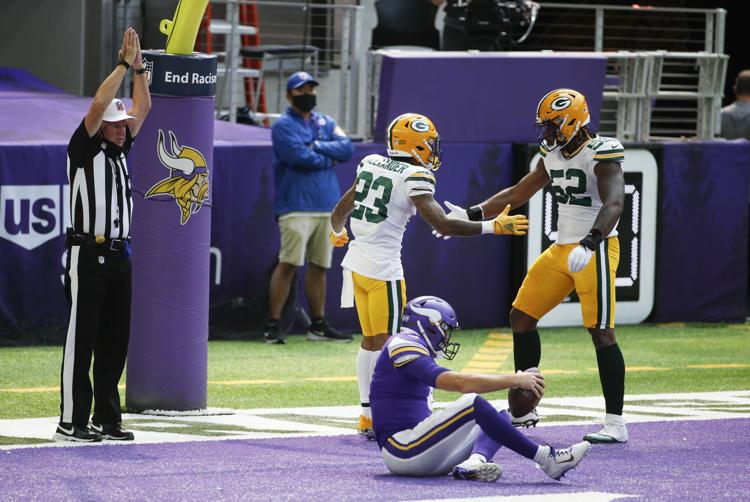 Packers 43, Vikings 34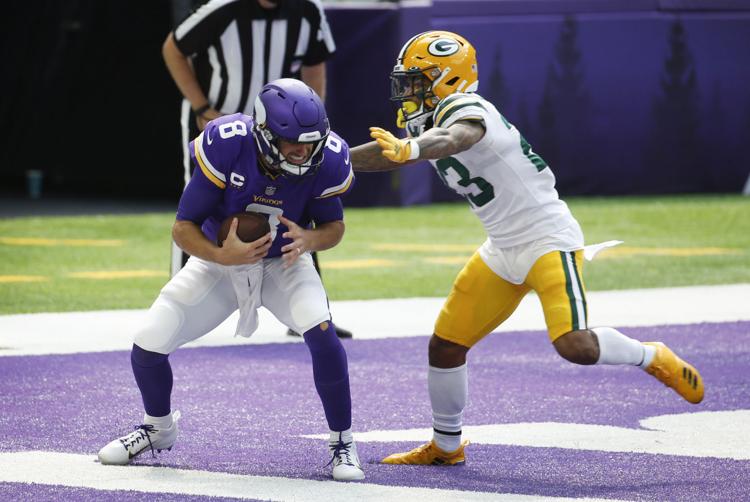 Packers 43, Vikings 34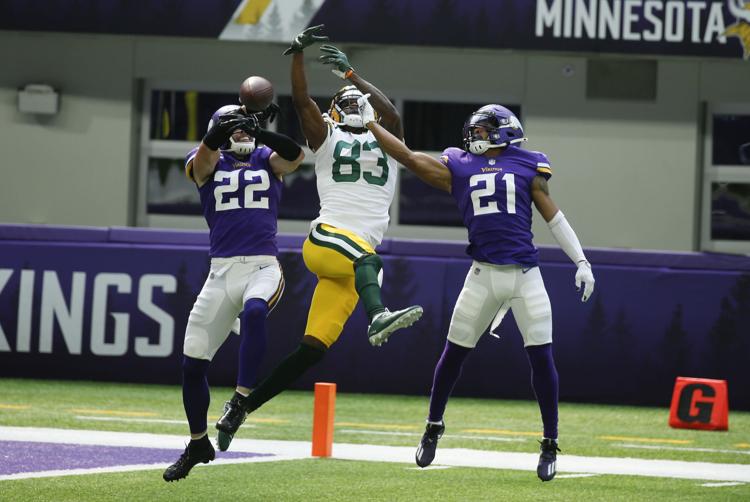 Packers 43, Vikings 34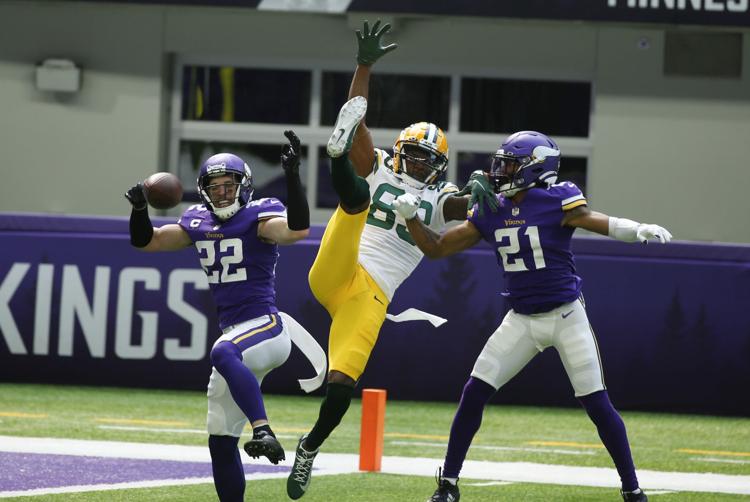 Packers 43, Vikings 34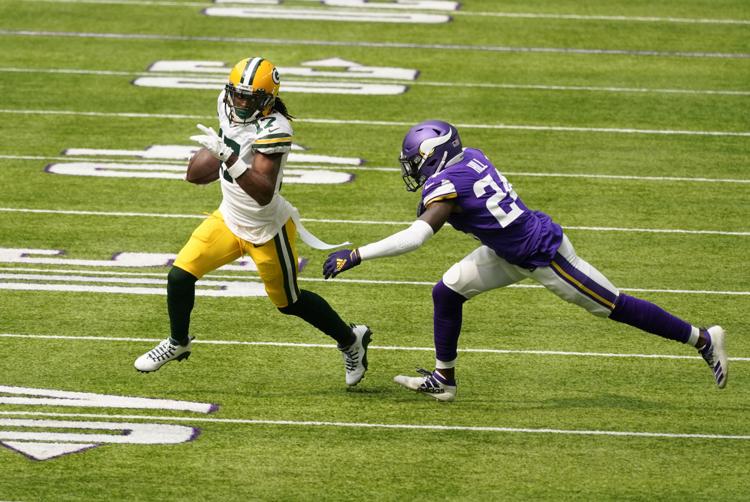 Packers 43, Vikings 34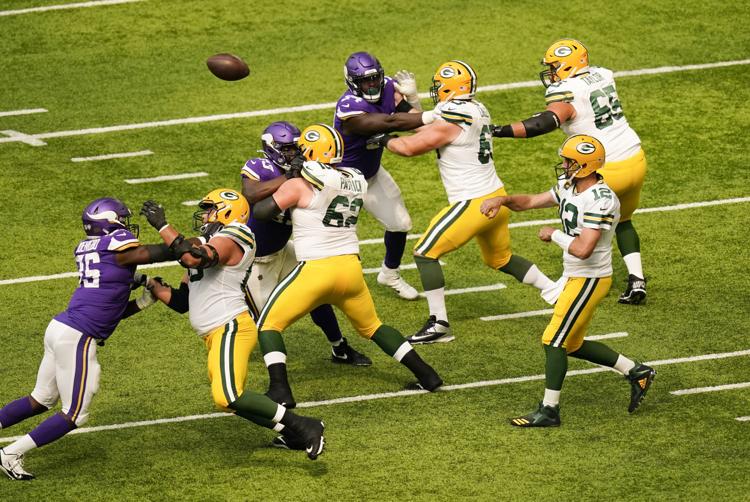 Packers 43, Vikings 34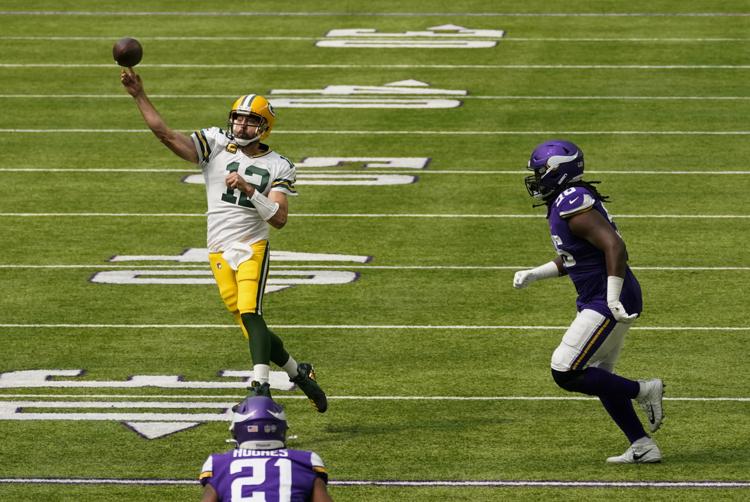 Packers 43, Vikings 34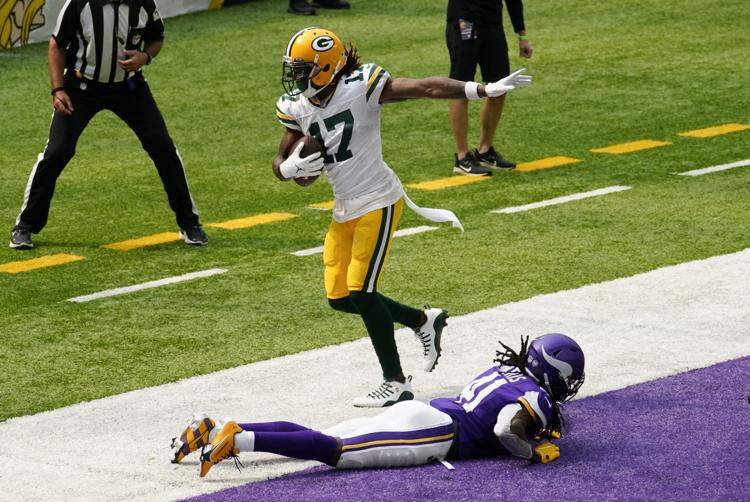 Packers 43, Vikings 34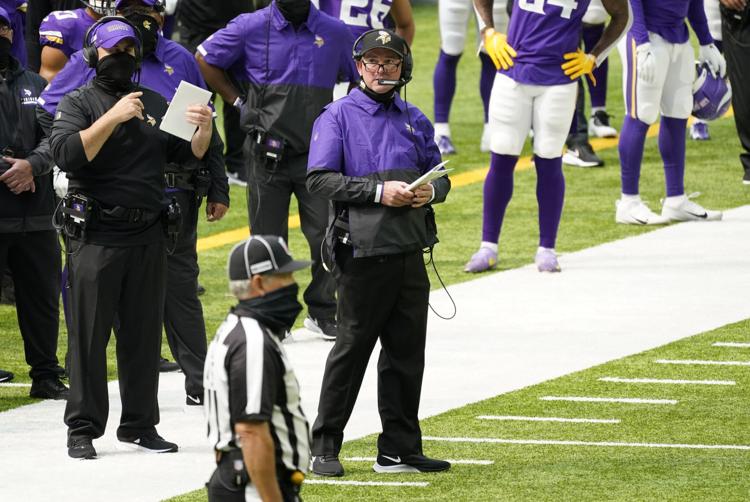 Packers 43, Vikings 34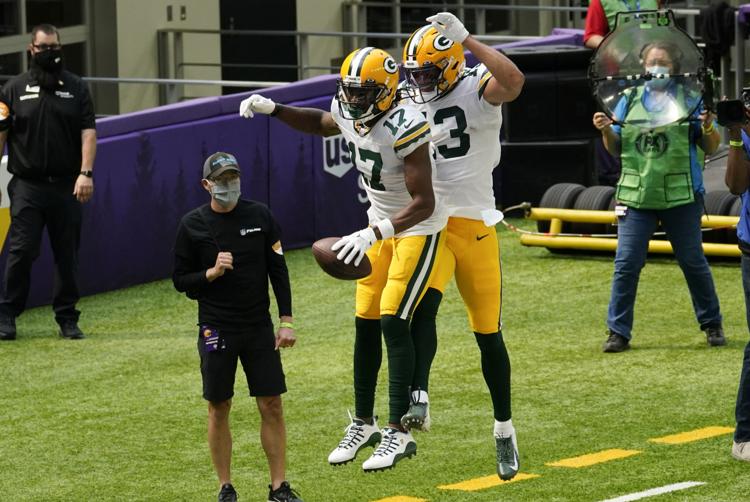 Packers 43, Vikings 34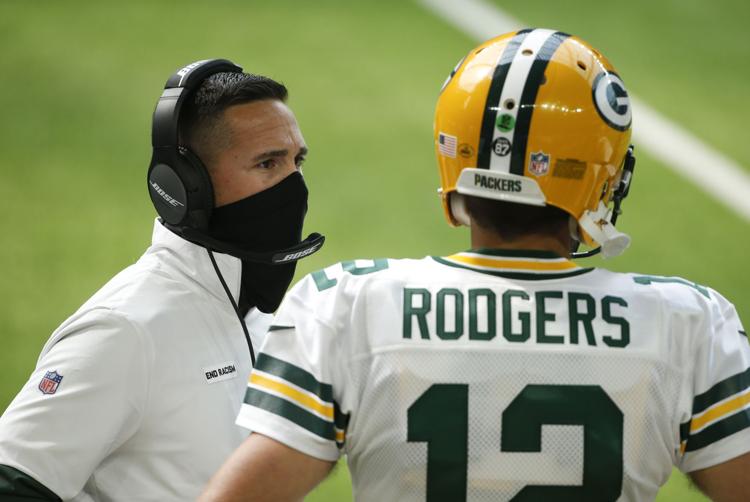 Packers 43, Vikings 34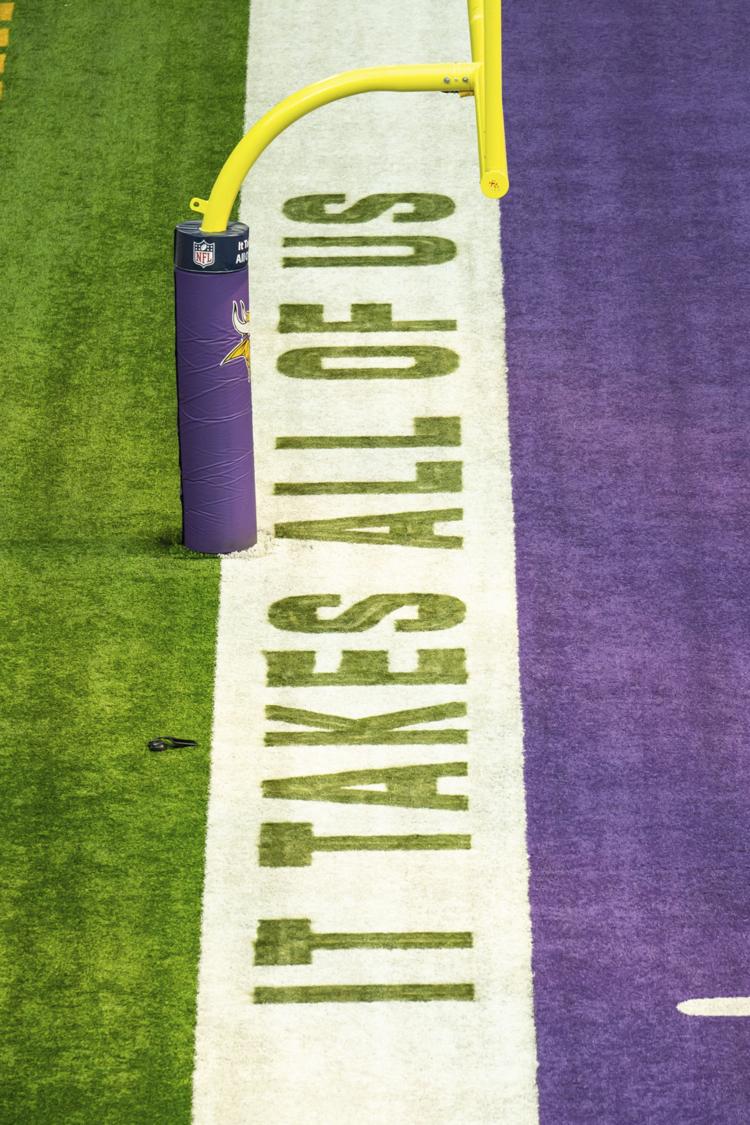 Packers 43, Vikings 34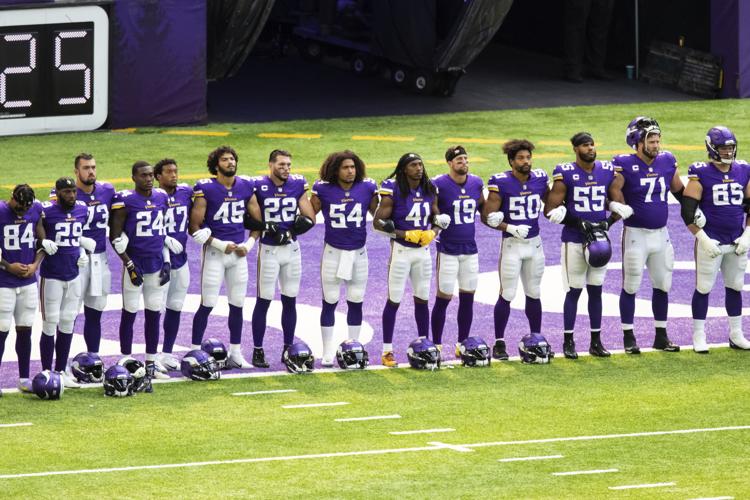 Packers 43, Vikings 34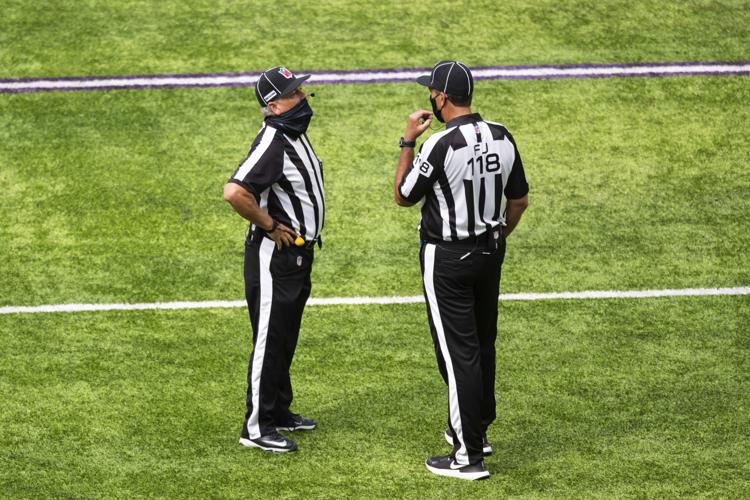 Packers 43, Vikings 34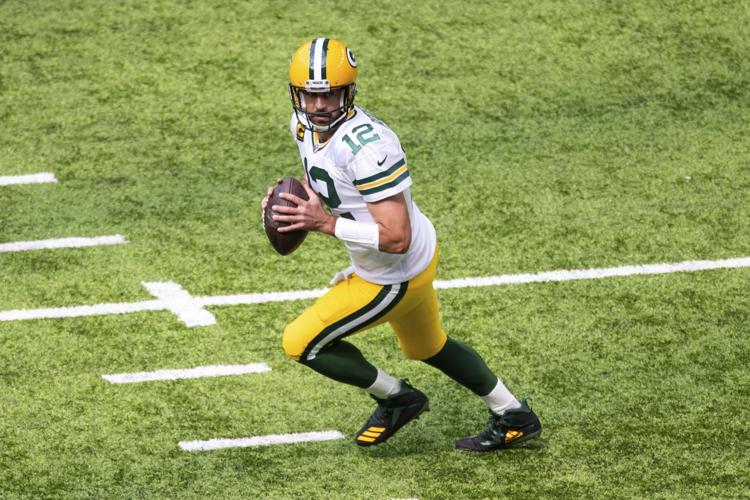 Packers 43, Vikings 34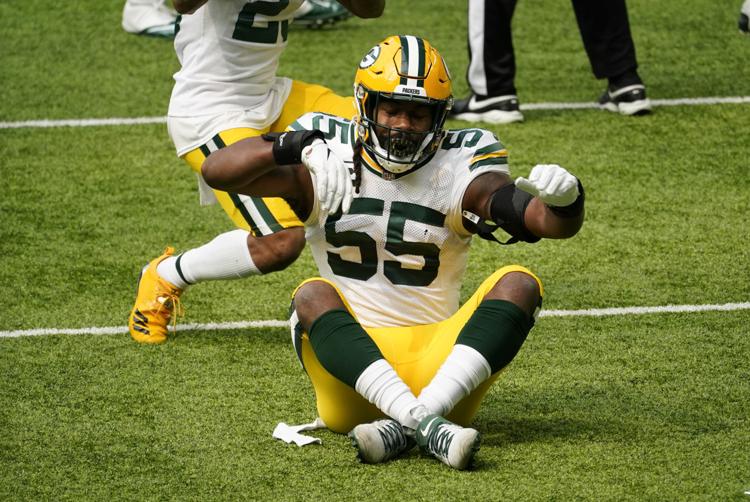 Packers 43, Vikings 34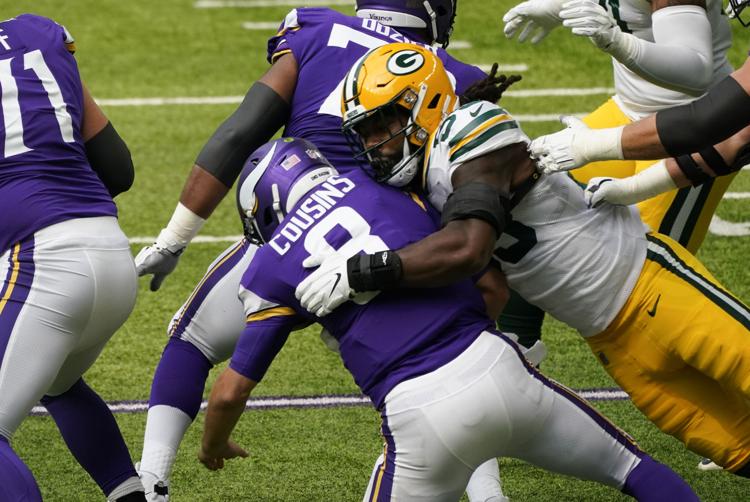 Packers 43, Vikings 34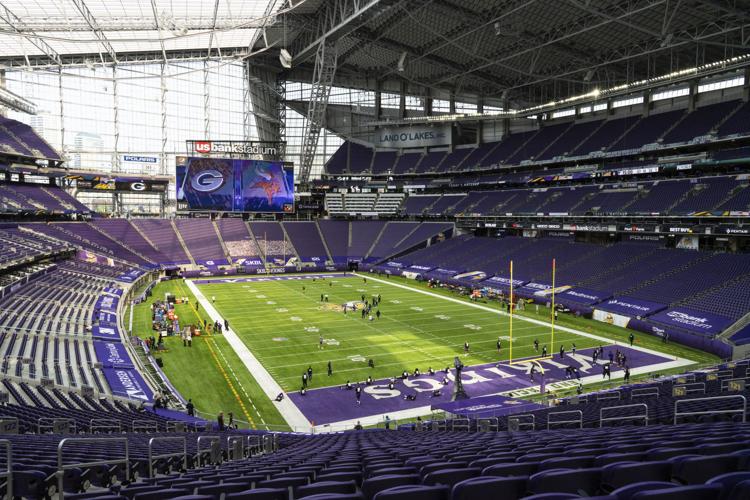 Packers 43, Vikings 34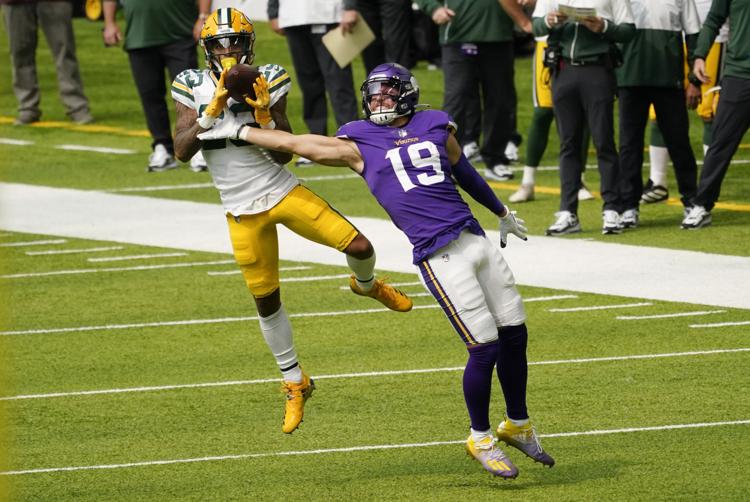 Packers 43, Vikings 34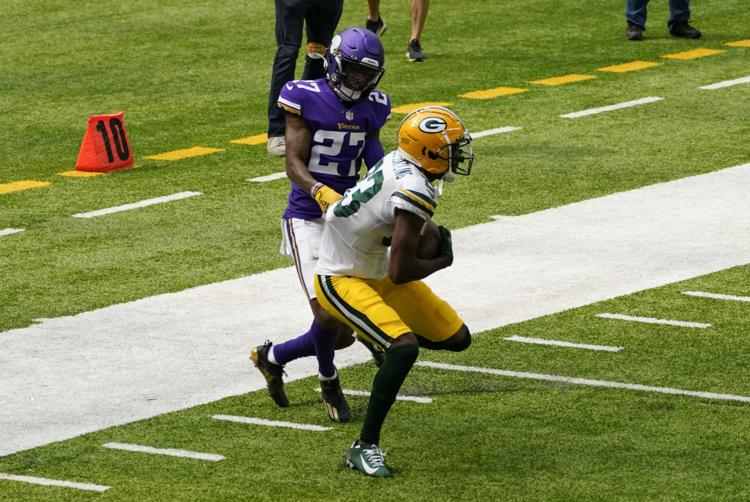 Packers 43, Vikings 34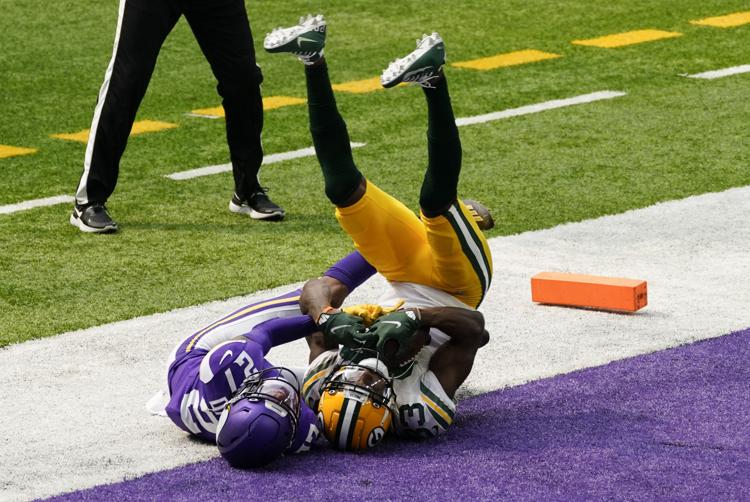 Packers 43, Vikings 34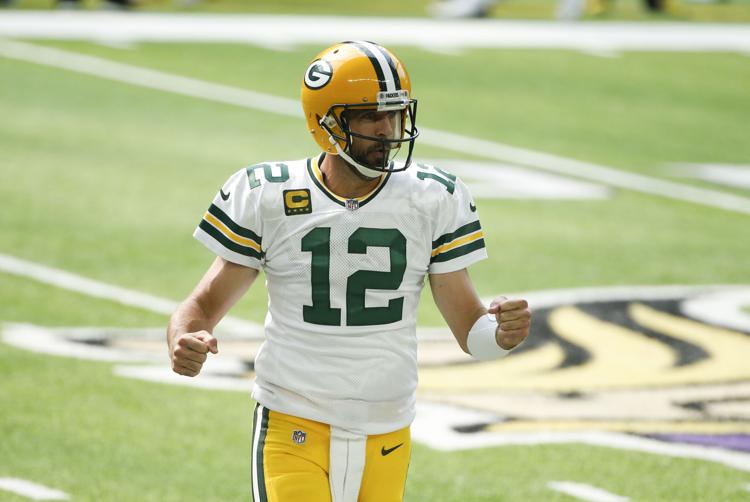 Packers 43, Vikings 34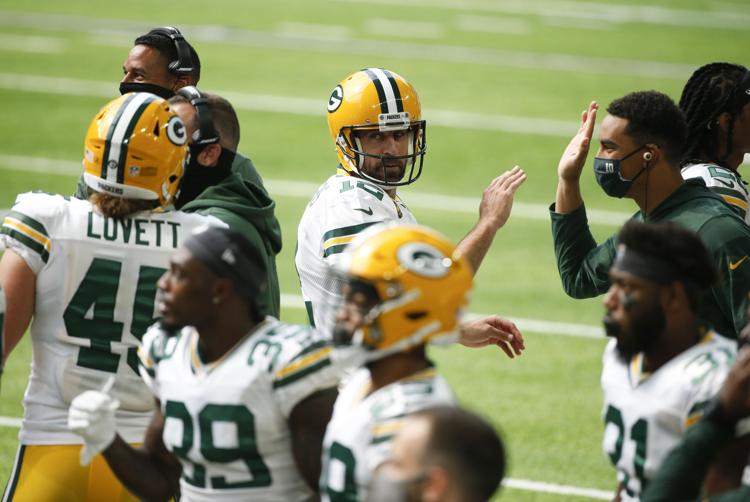 Packers 43, Vikings 34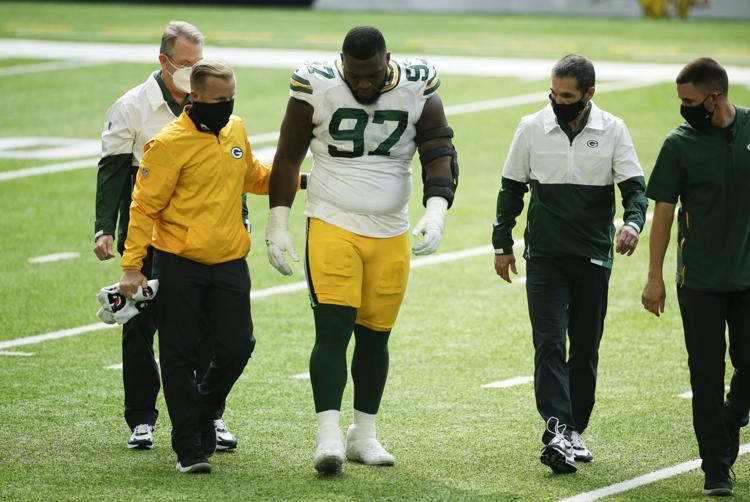 Packers 43, Vikings 34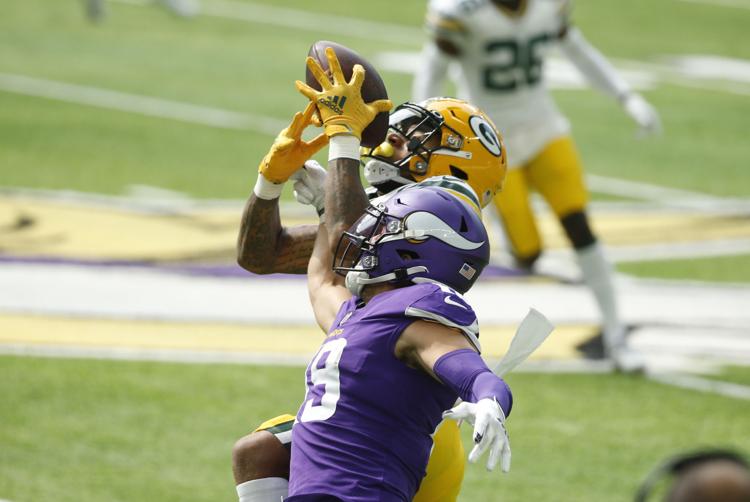 Packers 43, Vikings 34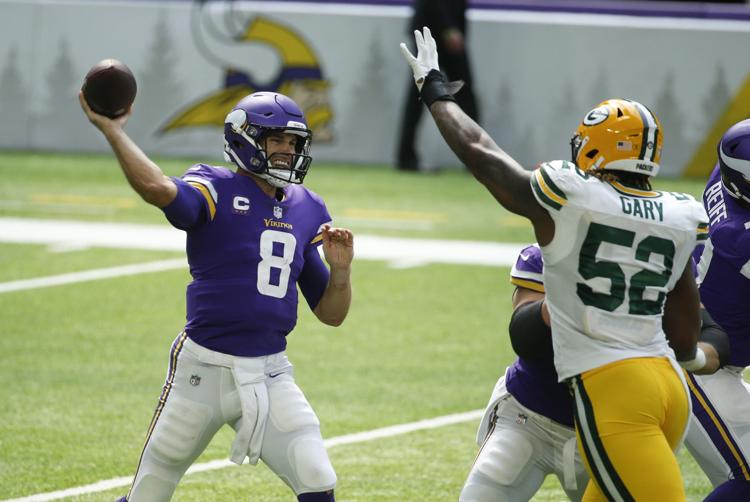 Packers 43, Vikings 34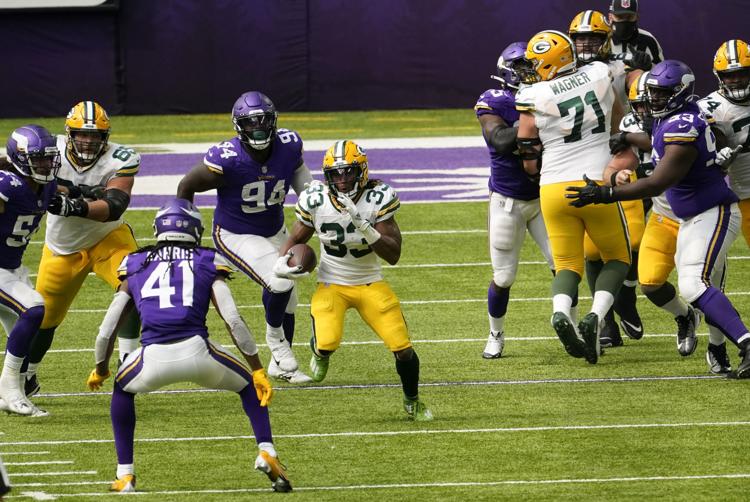 Packers 43, Vikings 34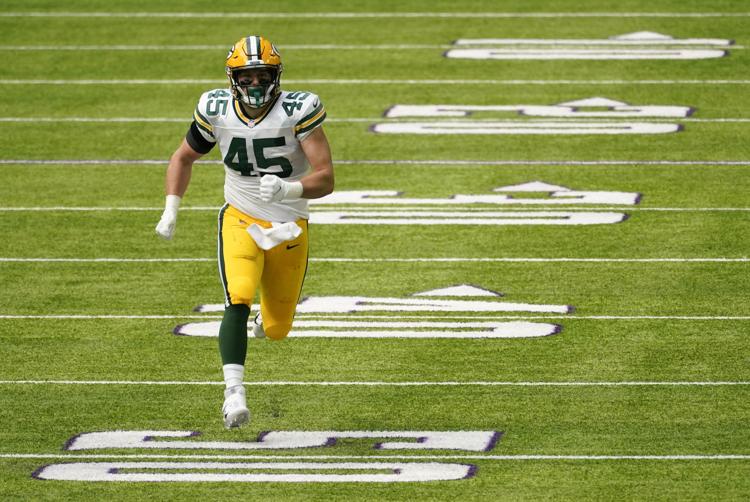 Packers 43, Vikings 34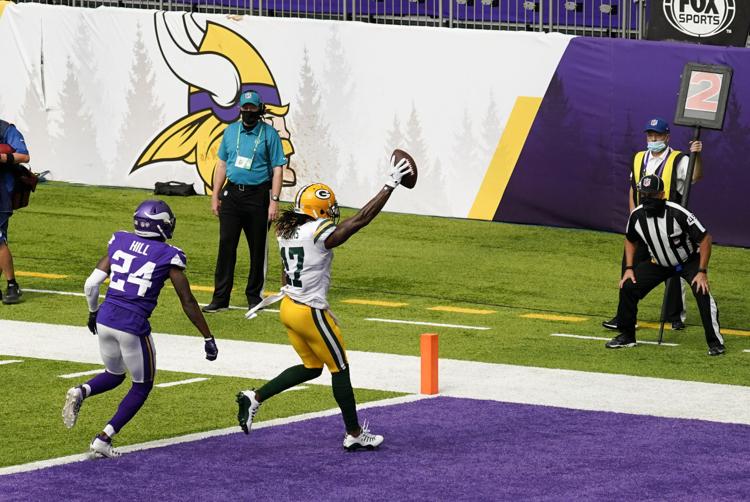 Packers 43, Vikings 34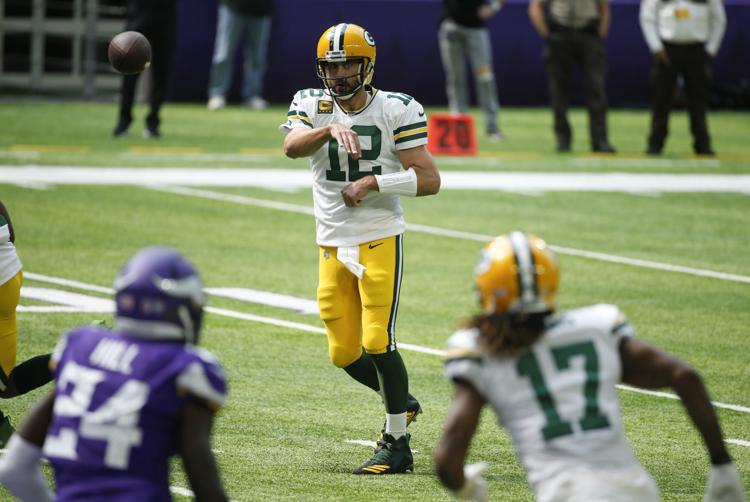 Packers 43, Vikings 34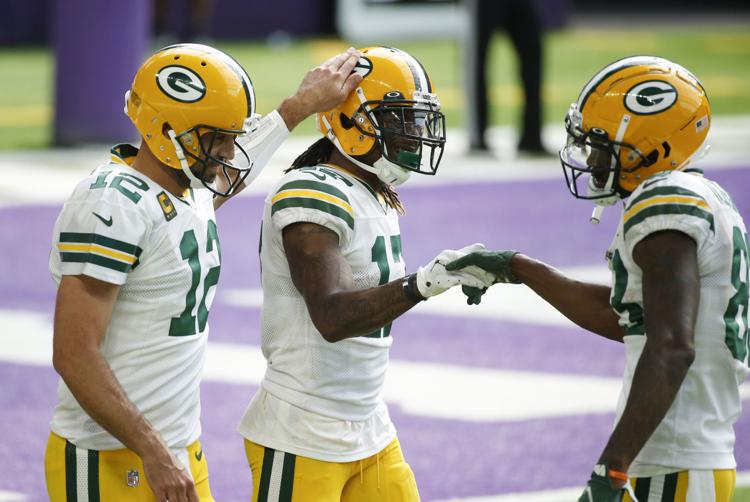 Concerned about COVID-19?
Sign up now to get the most recent coronavirus headlines and other important local and national news sent to your email inbox daily.