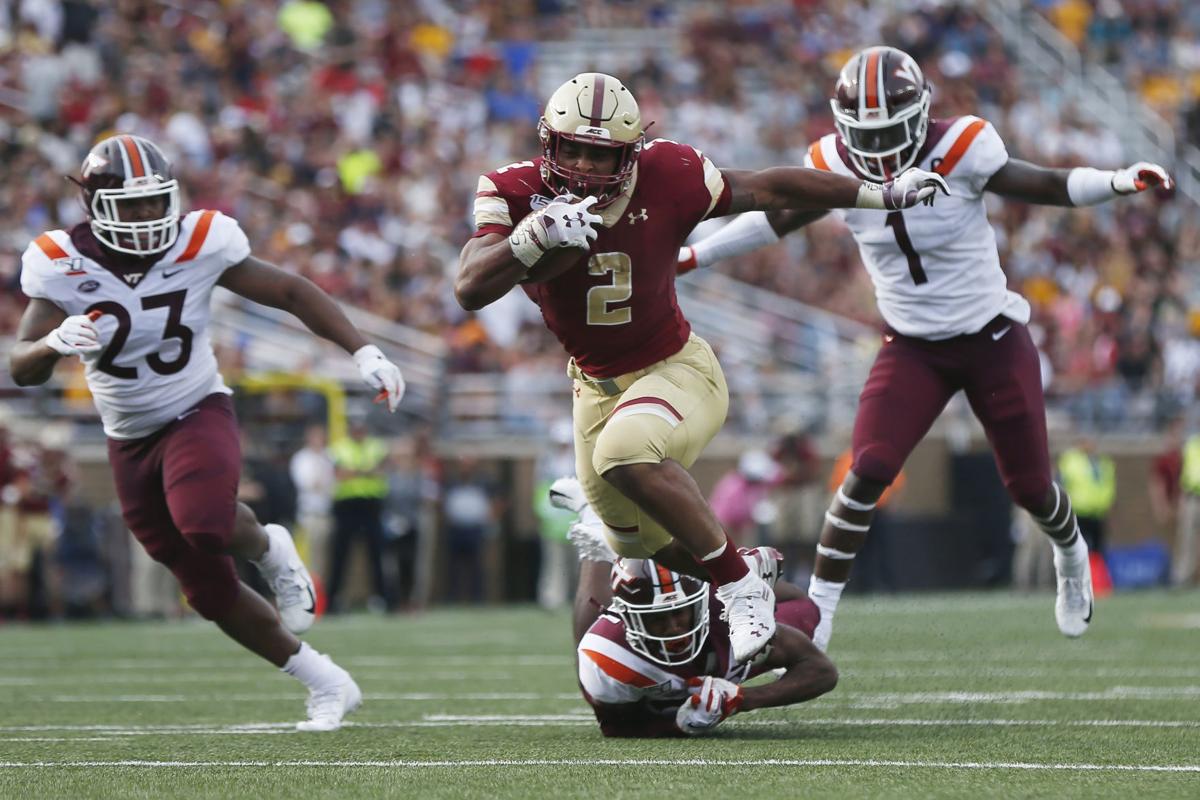 GREEN BAY — In the days leading up to the NFL draft, Brian Gutekunst acknowledged what every other scout, coach, draftnik, media member and fan seemed to know: That this year's class of wide receivers was one of the deepest in league history.
But, the Green Bay Packers general manager cautioned during a conference call with Wisconsin reporters, just because the class was full of talented players at the position didn't mean it would be wise to wait too long to get one — especially considering he'd acknowledged at the start of the offseason that wide receiver was a position where he intended to add players.
"It is a deep class, but I don't think you can just count on things and wait and expect to get a really good player," Gutekunst said. "So if there's guy we think can play and can help us, I don't think we'll wait too long."
Well, the Packers — and their fans, and presumably their two-time NFL MVP starting quarterback, Aaron Rodgers — are still waiting. As Day 2 of the 2020 NFL draft drew to a close late Friday night, the Packers had added two more players — Boston College running back AJ Dillon in the second round (No. 62 overall) and Cincinnati tight end/H-back Josiah Deguara (No. 94 overall) — but not a wide receiver.
So, either there hasn't been a player Gutekunst thought could help the Packers during the first two days of the draft, or the ones he did think would have fit second-year head coach Matt LaFleur's offense were long gone by the time the Packers were on the clock on Friday night.
Asked during a late-night conference call with reporters if he was disappointed to have not gotten one of the 17 wide receivers who went on the first two days, Gutekunst replied, "No, not really. Obviously, we have to kind of trust our work and the way it fell. I think with how the first round fell, that was kind of to be expected. We obviously have six picks (on Saturday), and I feel like there's some good players left. So we'll see if we can maybe do a little bit of that.
"But we couldn't get any (receivers) at the back of the second round. We felt there was an outside chance we'd have an opportunity, but it didn't fall that way. So, but we were really fortunate that AJ fell to us. Didn't see that happening. To be able to acquire a big back like that with his kind of speed and production and versatility. I think he's going to add a lot to our offense."
"We looked at some things to try and see if it was possible (to move up)," Gutekunst said. "A lot of things would have involved next-year picks just because of where we were sitting and the value of everything. But we also, we felt good about the board and felt we'd be able to get a good player if we picked at 62. And so that's kind of how it transpired. There weren't a lot of great options to move up to get to where we needed to get to get the kind of players that we would have wanted if we had the opportunity to do that."
After watching six wide receivers go in the first 25 picks during Thursday night's first round, Gutekunst opted not to reach for one at No. 30 and made the deal with the Miami Dolphins to move up and pick Love, the team's heir apparent to Rodgers.
The second round then began Friday evening with back-to-back wide receivers being chosen: Clemson's Tee Higgins, who went to the Cincinnati Bengals with the first pick of the second round (No. 33), and USC's Michael Pittman, who went to the Indianapolis Colts at No. 34.
They were the first of seven wideouts who went during the second round, all of whom came off the board before the Packers went on the clock: Colorado's Laviska Shenault went to Jacksonville; Notre Dame's Chase Claypool went to Pittsburgh; and Florida's Van Jefferson went to the Los Angeles Rams. Then Mims went to the New York Jets three picks before Gutekunst took Dillon.
During the third round, four more wide receivers came off the board before the Packers took Deguara: Memphis' Antonio Gibson went to Washington; Kentucky's Lynn Bowden Jr. went to Las Vegas; South Carolina's Bryan Edwards went to the Raiders as well; and Texas' Devin Duvernay went to the Baltimore Ravens two picks before the Packers took Deguara.
In all, 13 wide receivers went in the first two rounds of the draft, breaking the record set in 2014 when 12 went during the first two rounds. That class was one that included Odell Beckham Jr., Mike Evans, Jarvis Landry and Packers No. 1 receiver Davante Adams.
The Packers have long mined the second and third rounds for wide receiver talent, dating back to Pro Football Hall of Fame GM Ron Wolf's drafts in the early-to-mid 1990s that he used to build his Super Bowl XXXI-winning team in 1996. Among the receivers Wolf took in the third round were South Carolina's Robert Brooks (1992) and Virginia Tech's Antonio Freeman (1995).
Ted Thompson gave Brett Favre and Rodgers a host of wide receiving weapons in those rounds during his tenure by drafting Western Michigan's Greg Jennings (second round, 2006), San Jose State's James Jones (third round, 2007), Kansas State's Jordy Nelson (second round, 2008), Kentucky's Randall Cobb (second round, 2011) and Fresno State's Adams (second round, 2014).
By not selecting a receiver in the first round, the Packers ran their streak of avoiding the position in the opening round to 19 years. The last wideout to come to Green Bay as a first-round pick was Florida State's Javon Walker in 2002, when he was selected by then-head coach/GM Mike Sherman.
Gutekunst disputed the notion that the Packers had failed to add weaponry to the offense, insisting that Deguara would be an immediate contributor. Dillon and incumbent starting running back Aaron Jones could make for an interesting 1-2 punch in the run game as well.
"Both picks we made today I really do believe are going help us in the short term as weapons as well," said Gutekunst, who enters the final day of the draft with a fifth-round pick, two sixth-rounders and three seventh-rounders. "I'm excited about that."
What it appears the Packers also are doing is remaking their offense into something that more closely resembles the offense head coach Matt LaFleur coordinated with the Tennessee Titans in 2018: A run-heavy scheme that will be decreasingly dependent on Rodgers — and, apparently someday, Love — to carry the offense. Perhaps that's another reason why the wide receiver position has yet to be addressed.
Gutekunst tried to downplay the idea that there has been some sort of paradigm shift in offensive philosophy, though, saying, "Maybe a little, but that's the nice thing about Matt and our coaching staff. Really whatever players we bring in, they're really good about trying to tailor what we do to their skill set, and I don't think that will ever change.
"I do think with some of the run game and the play-pass off of that, we will as staff — our scouting staff and our coaching staff — continue to kind of look to acquire players that fit that."
---
NFL draft 2020 | Explore Jason Wilde's position-by-position breakdown of Green Bay Packers' needs
Jason Wilde's nine-part series for the Wisconsin State Journal dives into the Green Bay Packers' needs at each position group and breaks down the best players available in the 2020 NFL draft, which kicks off Thursday night and runs through Saturday. 
Be the first to know
Get local news delivered to your inbox!