GREEN BAY — When Olive Sagapolu arrived at Ray Nitschke Field for practice Friday morning, he was met by a handful of quizzical looks. He looked oddly familiar to a handful of his new Green Bay Packers teammates.
"A lot of them kind of asked — 'You're the big guy that does the flips, right?' I was like, 'Yeah ...,'" the ex-University of Wisconsin nose tackle said after practice. "But now it's like, 'Let's play.'"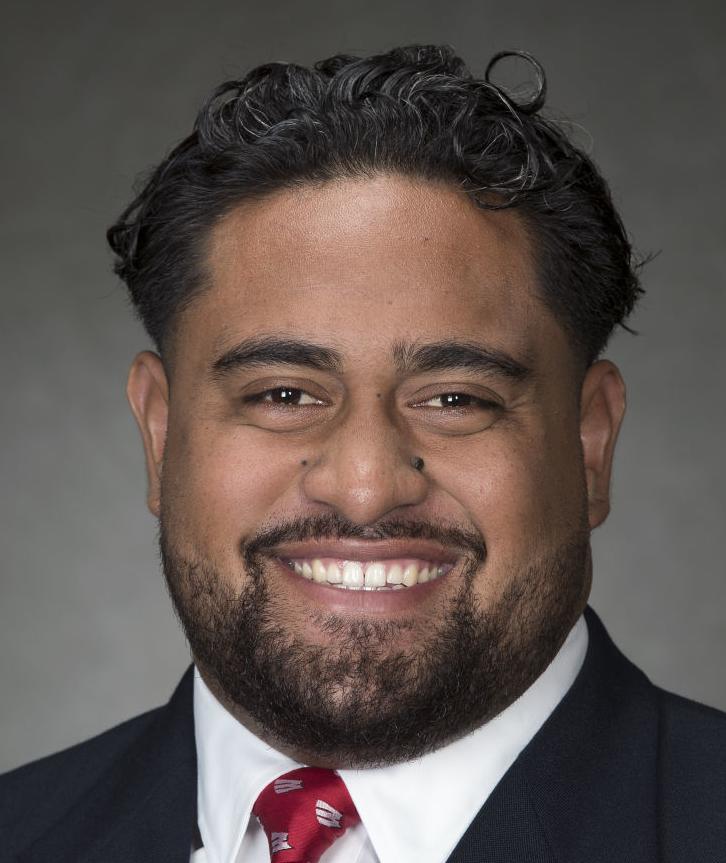 As of Friday night, that clip — posted by Sagapolu on May 21, 2018 — had more than 575,000 views on the Wisconsin Football Twitter account and nearly 80,000 more on its Instagram account. It picked up more than 6.4 million hits on YouTube and was on ESPN's SportsCenter and a host of other TV broadcasts. It created a buzz about him entering his senior season, as he came off an All-Big Ten Conference honorable mention nod as a junior.
Instead, thanks to the dislocated shoulder he suffered in late October, which ended his season and required November surgery to repair a torn rotator cuff, Sagapolu went undrafted in April and had been living in Madison and working out at Sports Advantage in Verona with other Badgers now in the NFL while keeping his own football dream alive.
He had a couple of tryouts this offseason, including taking part in the Miami Dolphins' rookie camp and a workout for the Detroit Lions last week, but it wasn't until Thursday night, when his agent texted him in the middle of a plate of chicken wings at a downtown eatery, that he had an honest-to-goodness offer — from the Packers.
"So I'm sitting there munching my dinner, and then next thing I get a text saying, 'Hey, get ready,'" said Sagapolu, who at first thought it was just another tryout offer. "I said, 'I guess we're going to Green Bay.'"
Indeed he was. He finished dinner and went home to his off-campus apartment, trying to go to bed early before waking up at 3 a.m. to drive up U.S. 151 and Interstate 41 to arrive in Titletown in time to take a physical, sign his contract and hit the field in time for the 10:15 a.m. practice.
"I'm really excited for him," said Packers defensive back Natrell Jamerson, Sagapolu's former UW teammate. "He just texted me (Thursday) asking where we stay at camp. And I didn't respond. I was like, 'He must be coming up here.' I go out to practice, and he's standing right in front of me."
You have free articles remaining.
Register for more free articles
Stay logged in to skip the surveys
With Sagapolu joining Jamerson in Green Bay, nine of the 11 starters from the Badgers' 2017 starting defense — the unit that helped UW to the 12-0 start before losing the Big Ten title game to Ohio State and beating Miami (Fla.) in the Orange Bowl to finish 13-1 — are now on NFL rosters.
"That's a pretty good number," Sagapolu said with a smile. "I'd say we did pretty well for ourselves."
Sagapolu, though, is focused on staying on a roster. He admitted it's been a long, sometimes dispiriting nine months since his surgery — he estimated his shoulder is still only at 85 or 90 percent and that he still has "a little bit to go in terms of rehab" — and he knows that the odds are stacked against him a bit since unlike the rest of the defensive linemen in camp, he wasn't with the team for the minicamp and organized team activity practices during the offseason.
As a result, Sagapolu said the first thing on his to-do list is to learn defensive coordinator Mike Pettine's scheme, which bears some resemblance to UW defensive coordinator Jim Leonhard's. Leonhard, of course, played for Pettine at four NFL stops.
Even before knowing of the Packers' interest, Sagapolu set about watching film of their defense on Leonhard's advice, as well as a handful of other defenses that were similar to UW's.
The Packers' defensive line depth chart is somewhat in flux following the release of veteran Mike Daniels on Wednesday, and while the team is high on ex-Northwestern lineman Tyler Lancaster, who flashed late last season, there could be room in the rotation or on the practice squad for Sagapolu.
But first, he needs to learn the playbook. And get some sleep.
"It still feels surreal that I'm here right now," Sagapolu said. "Every guy has to start somewhere. For me, it's just going and having fun and just learning everything, trying to understand what the coaches are trying to preach to us. Every rep I get, whether it's one or six, you try to make sure that every rep is a meaningful rep, a showcase that I'm ready to play when my number is called.
"It's truly a blessing in disguise. I'm very thankful to this organization for taking a chance on me. The best thing I can do is take each day, take each rep, take advantage of it and just have fun. Give everything I have and learn from it, learn from the guys who have been here before and just try to do everything I can."