GREEN BAY — Davante Adams' troublesome turf toe injury isn't the same as significant ankle sprain he sustained in 2015. But the Green Bay Packers No. 1 wide receiver definitely learned a lesson then that he's applying now.
Adams, who has not played since sustaining the injury against the Philadelphia Eagles on Sept. 26, sat out Thursday's practice and appears likely to miss his third consecutive game Sunday against the Oakland Raiders at Lambeau Field. And while the Packers are 2-0 without him, Adams is itching to be back on the field.
"If you're built a certain way, there's not even a decision to be made," Adams said. "(You ask yourself), 'Can I do it?' It's not even a question, really. Anytime I played when I was hurt, I knew I was playing. There was no going-to-the-end-of-the-week type thing. Which obviously is a lot different than the injury I'm dealing with right now. It's not a matter of toughing it out. It's, 'Can you play, or not?' And you'll know when you're good to go."
In 2015, Adams suffered an ankle injury early on in a Week 2 game against the Seattle Seahawks at Lambeau Field. He came back and finished the game, then started the following week against the Kansas City Chiefs — but only lasted three snaps before aggravating the injury and going to the sideline for good. He missed the next three games, then returned — looking back, he said, earlier than he should have — and simply wasn't the explosive player that he had been before the injury.
He wound up finishing the season with just 50 receptions for 483 yards and one touchdown — disappointing numbers for a competitor who unexpectedly assumed the role of No. 1 receiver as a relatively inexperienced second-year player after Pro Bowl wideout Jordy Nelson was lost for the year after suffering a major knee injury during preseason play.
Adams was quick to point out that the ankle injury wasn't the only reason for his down year — Adams dropped 10 passes on 88 targets, an awful 16.7% drop rate — but that it certainly impacted his approach to the game, his mentality during games and his ability to get open.
"My 2015 demise wasn't all rooted around that injury. I can't make excuses. I wasn't catching the ball great," Adams said. "But it stemmed from that. At the receiver position, it's tough to deal with that. But if you can manage the rest and still play at a high level, then you tough it out. But if you're going to be less than your replacement because of it, or you're putting yourself in harm's way by potentially doing something worse than the injury already is, then I would say you have to monitor that."
Asked why he played through the injury, Adams replied, "I was young. I couldn't go down after our top dog went down. I had to be in there for our quarterback and give him somewhere to go with the ball. I felt like I was a good option. Not selfishly, but my competitive nature pushed me to want to be out there and make plays. In hindsight, that obviously was not the best idea. Not for my career, because it is what it is, but for my production. But hindsight is always 20/20."
Nevertheless, Adams refused to rule himself out for Sunday, insisting that the toe has improved significantly.
You have free articles remaining.
"It's a million times better. I'm able to do a lot more movement in it, more range of motion — and that's the type of stuff that I need and is a good sign for me to get back," Adams said. "I don't know, man. Honestly, I can't tell you. This week is not out of the question. Next week's not of the question. The week after that .. It's going to be day-to-day. We'll see."
Health watch
Adams wasn't alone in missing practice Thursday, and the Packers were troublingly thin at his position. Even after saying he was fine after getting bent backward during Monday's win over the Detroit Lions, Marquez Valdes-Scantling (knee/ankle) didn't practice, nor did Geronimo Allison (chest/head), who is in the concussion protocol after absorbing a helmet-to-helmet hit against the Lions.
Without Adams, Valdes-Scantling and Allison, the Packers had only three wide receivers on the field who've ever played a regular-season snap for them, with all three of them being relatively inexperienced: Allen Lazard, Jake Kumerow and Darrius Shepherd. They were joined by Ryan Grant, who officially signed with the team Wednesday, and practice-squadders Malik Taylor and Keon Hatcher.
Asked how the receiver injuries are challenging his game-planning for the Raiders, Packers coach Matt LaFleur replied, "That is a challenge when you're not quite sure if a guy is going to be available. Because you're trying to get guys in the right spot to accentuate your strengths. When you're unsure, it does present a little bit of a problem. You've got to just make your best guess as to if a guy is going to be available.
"Obviously, even with Davante, you want him out there for practice if he's going to play in a game. Just to make sure that he's confident in what he's doing. But it is what it is. You've just got to try to prepare guys the best you can."
Meanwhile, the Packers also were without two of their tight ends — starter Jimmy Graham (ankle) and second-year man Robert Tonyan (hip). Tonyan didn't play against the Lions after suffering his injury at Dallas, while Graham caught two passes for 17 yards but dropped what should have been a touchdown while playing 54 of the 74 offensive snaps against the Lions.
Veteran Marcedes Lewis would presumably play even more snaps than the 29 snaps he played Monday night if Graham and Tonyan can't go, but the next man up at tight end is Evan Baylis, who has been shuttled back and forth between the practice squad and the 53-man roster during the past month. He was the only other tight end on the 53-man roster as of close of business Thursday evening, and after releasing Ethan Wolf from the practice squad, the Packers didn't have another tight end on there, either.
On defense, nose tackle Kenny Clark (calf/back) and nickel cornerback Tramon Williams (knee) did not practice, though defensive coordinator Mike Pettine said both are at the point in their careers that they could play without practicing.
"Tramon's not an issue at all," Pettine said of playing without practicing. "Kenny obviously hasn't been in the league as long, doesn't have the experience, but he's a guy that very rarely has a mental mistake. There's trust there with him as well. That's not a real cause for alarm for us with him sitting out."
Packers 23, Lions 22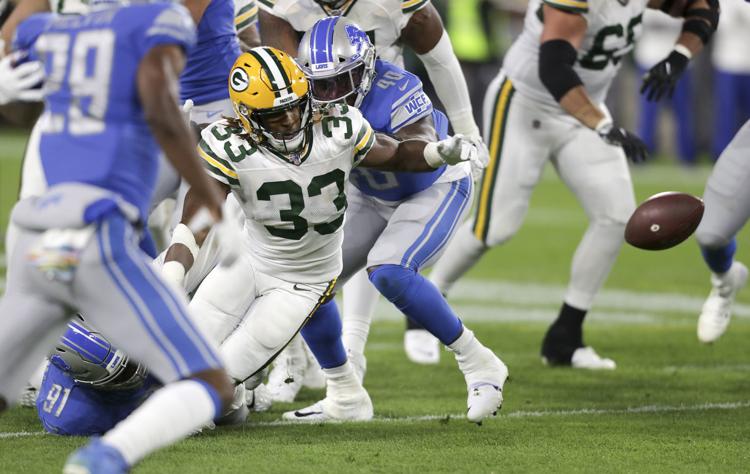 Packers 23, Lions 22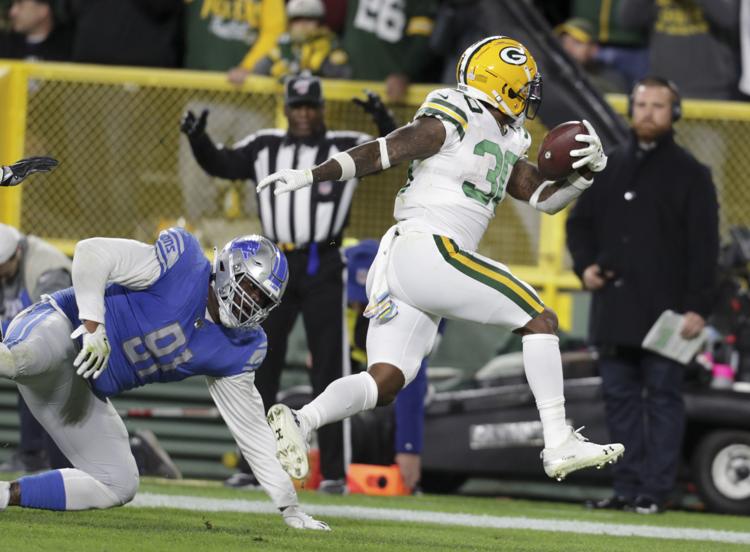 Packers 23, Lions 22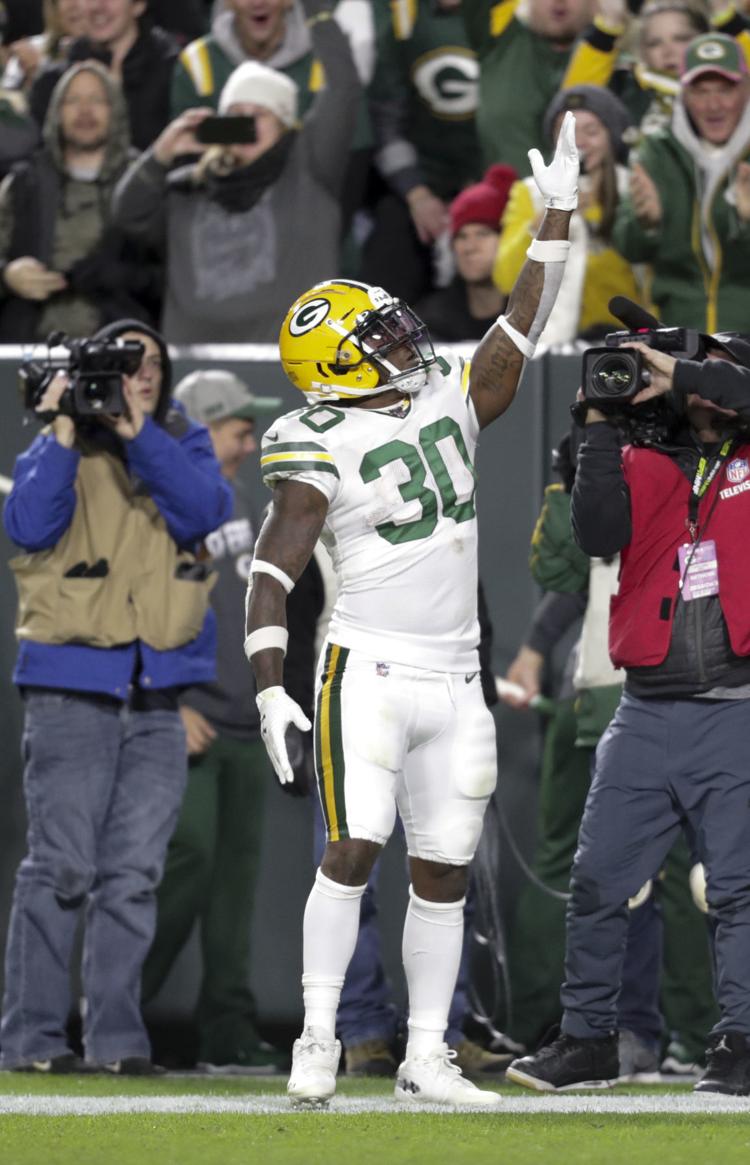 Packers 23, Lions 22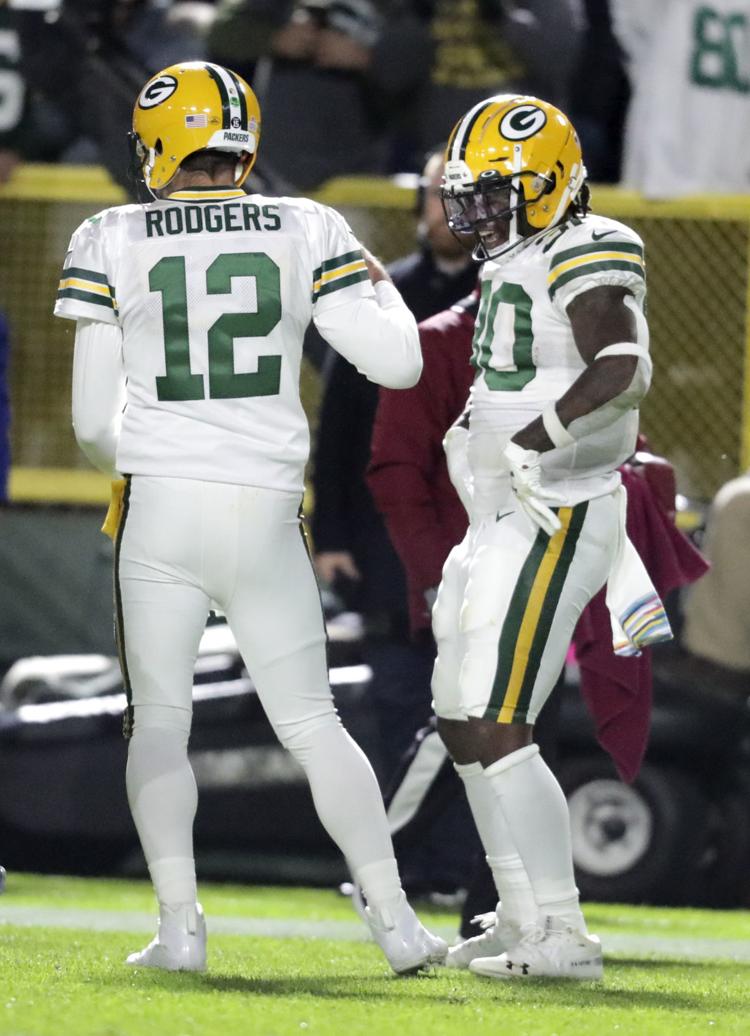 Packers 23, Lions 22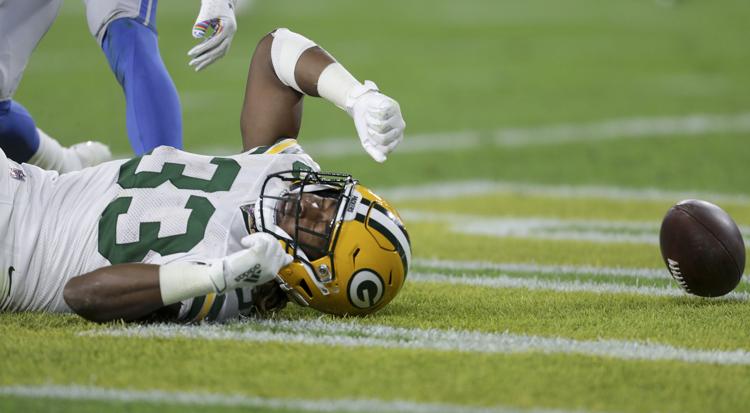 Packers 23, Lions 22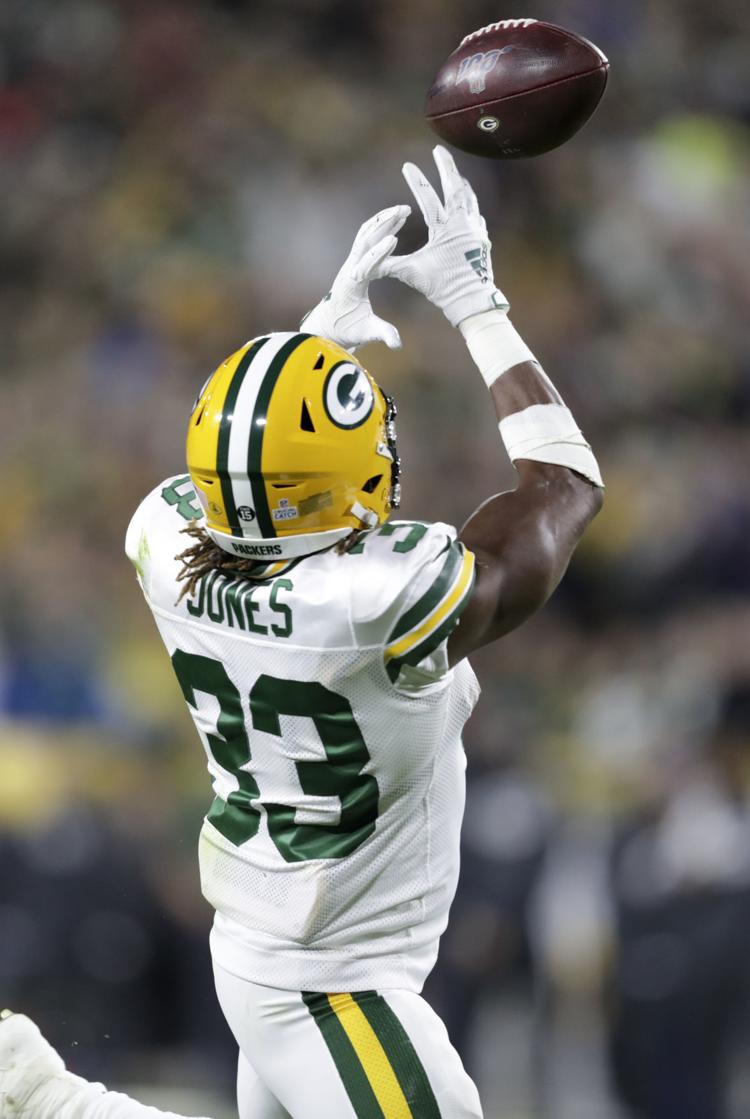 Packers 23, Lions 22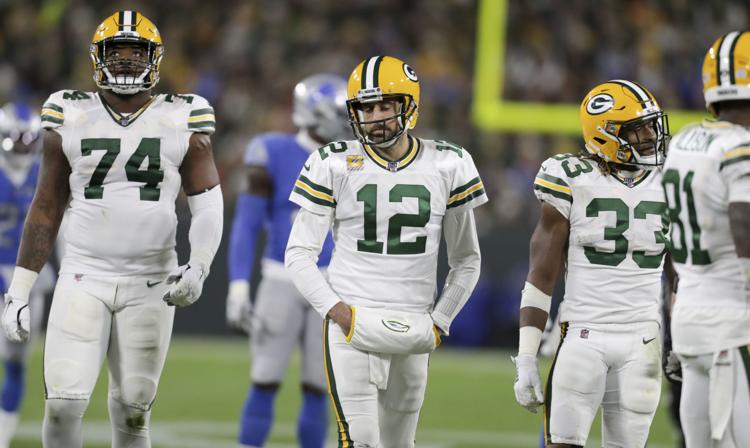 Packers 23, Lions 22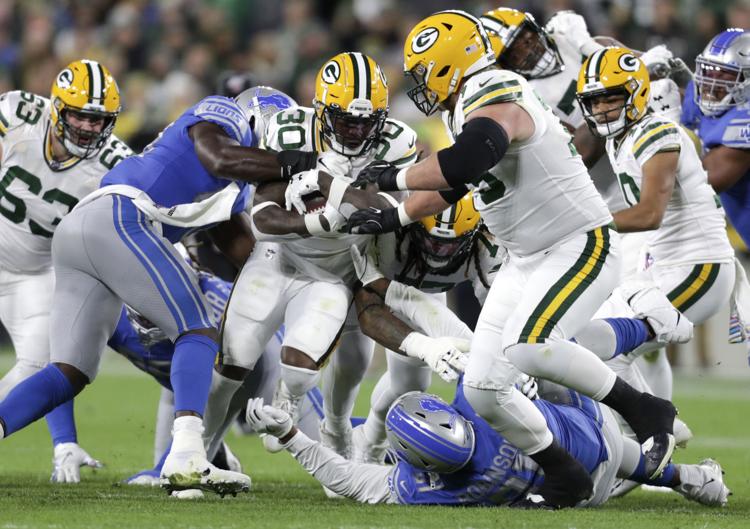 Packers 23, Lions 22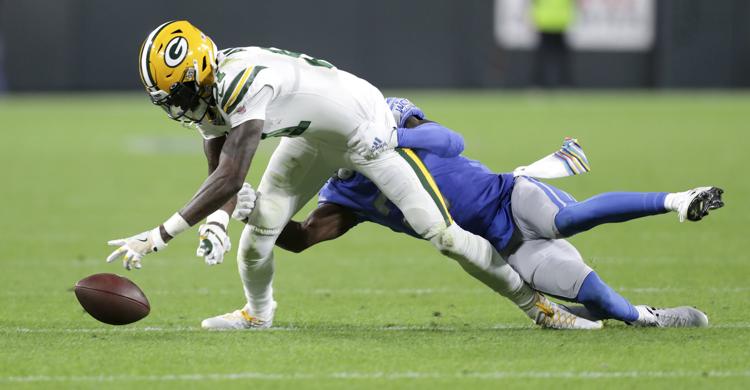 Packers 23, Lions 22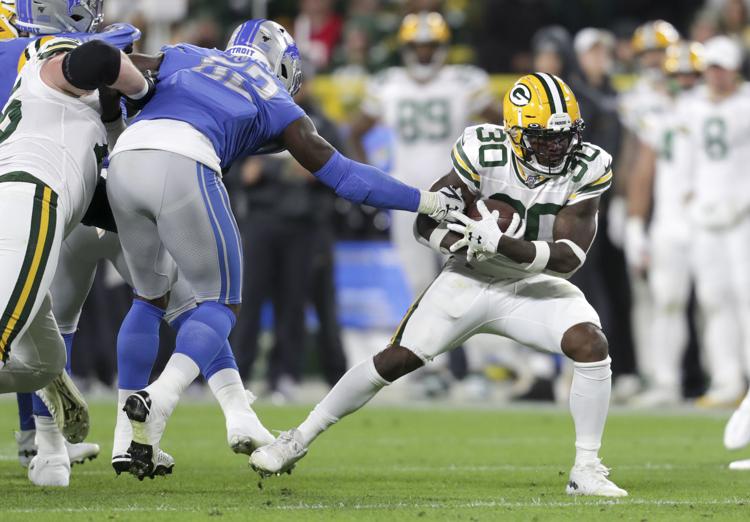 Packers 23, Lions 22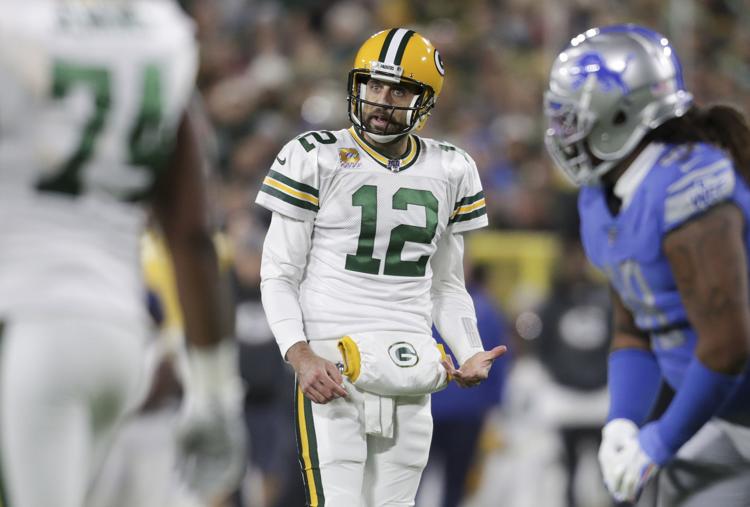 Packers 23, Lions 22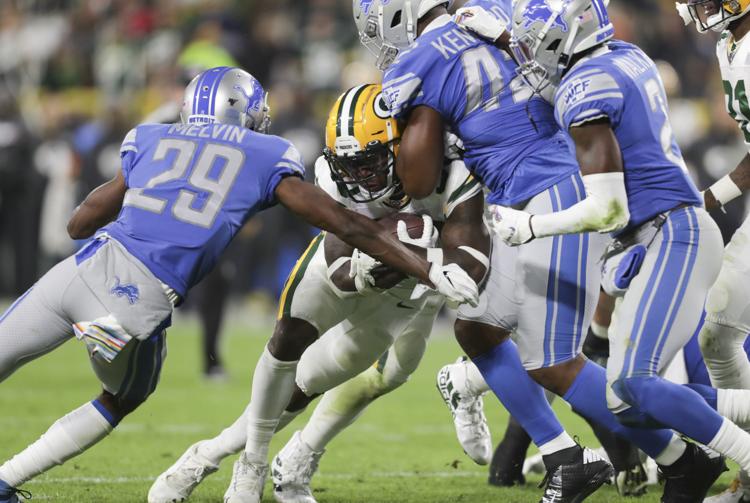 Packers 23, Lions 22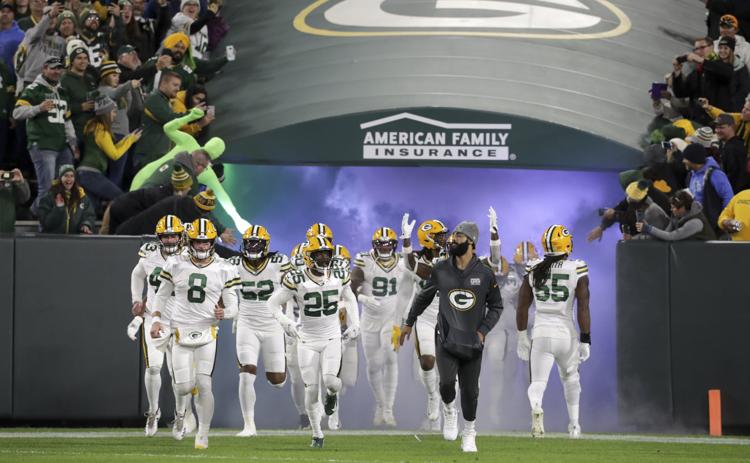 Packers 23, Lions 22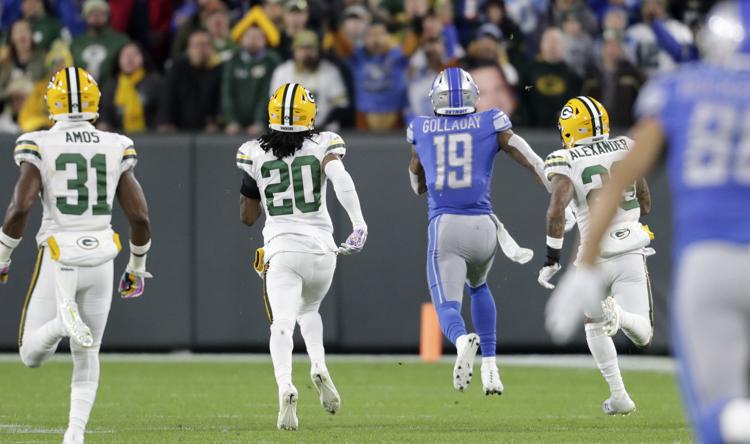 Packers 23, Lions 22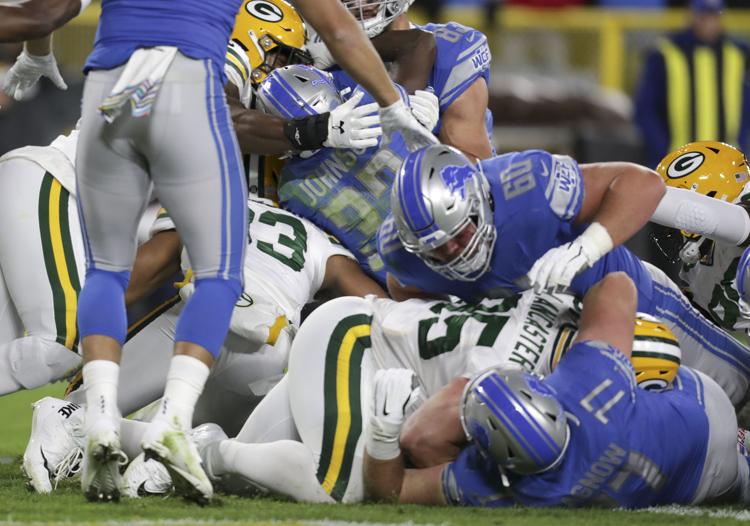 Packers 23, Lions 22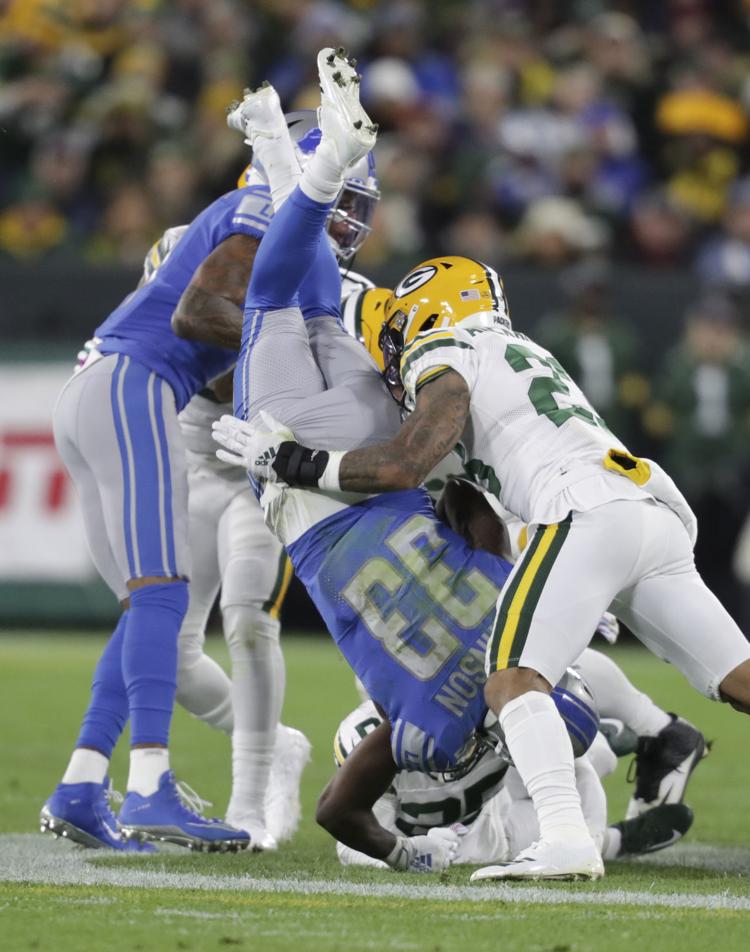 Packers 23, Lions 22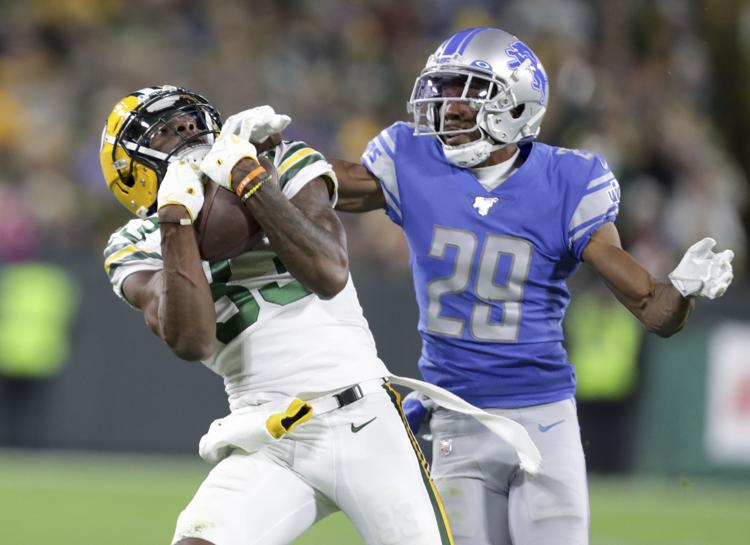 Packers 23, Lions 22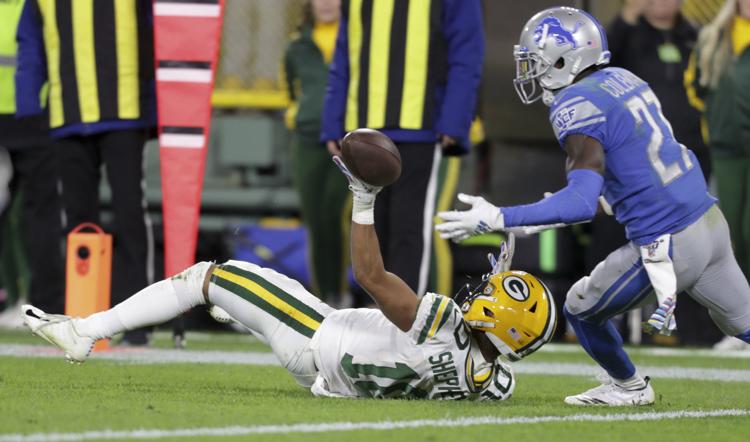 Packers 23, Lions 22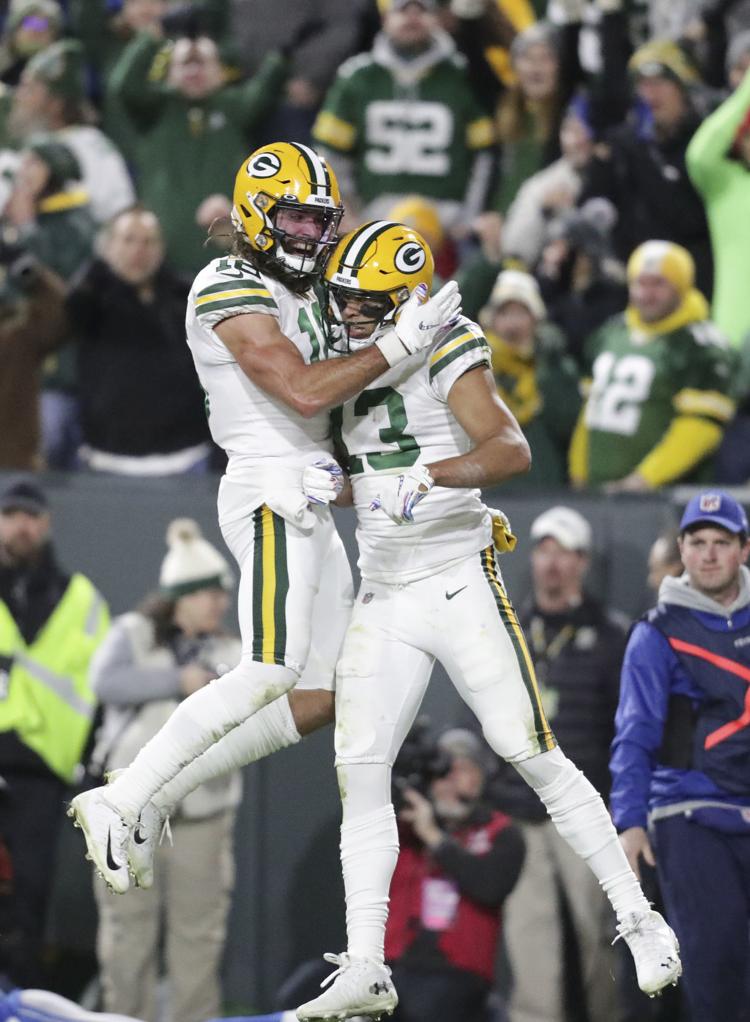 Packers 23, Lions 22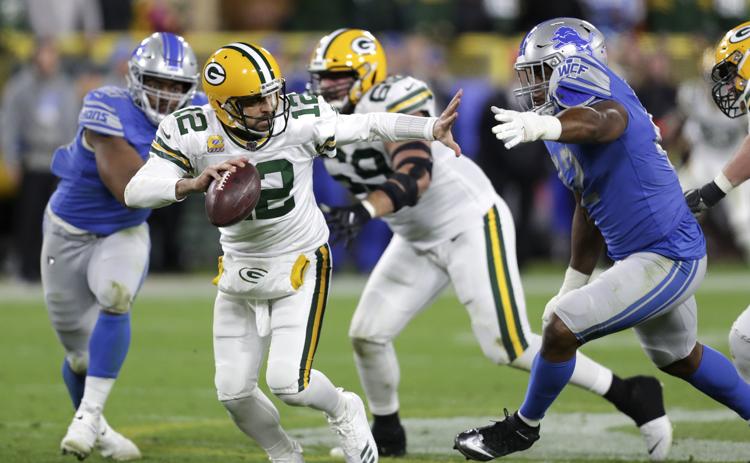 Packers 23, Lions 22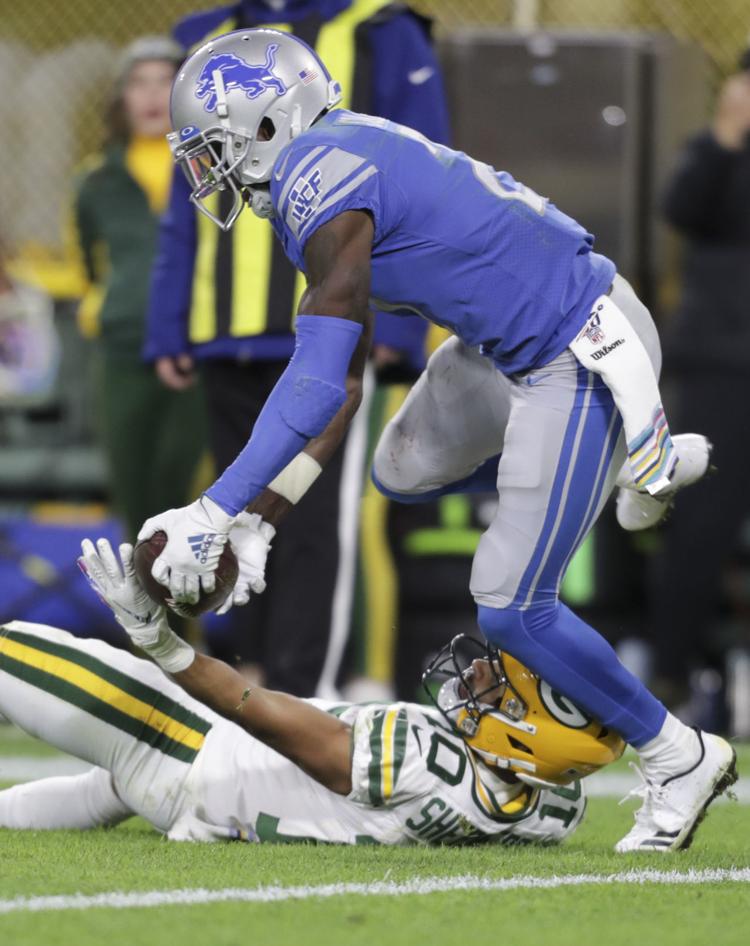 Packers 23, Lions 22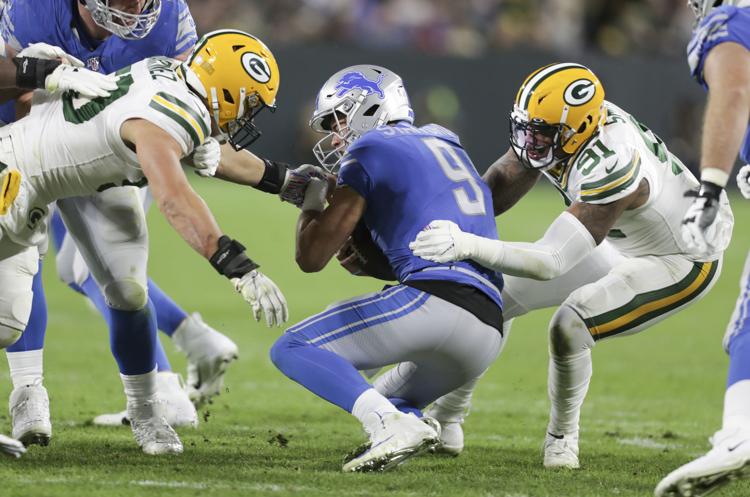 Packers 23, Lions 22
Packers 23, Lions 22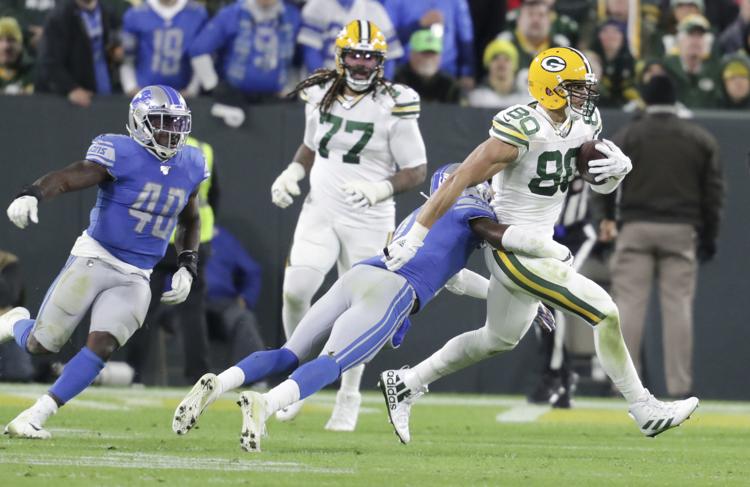 Packers 23, Lions 22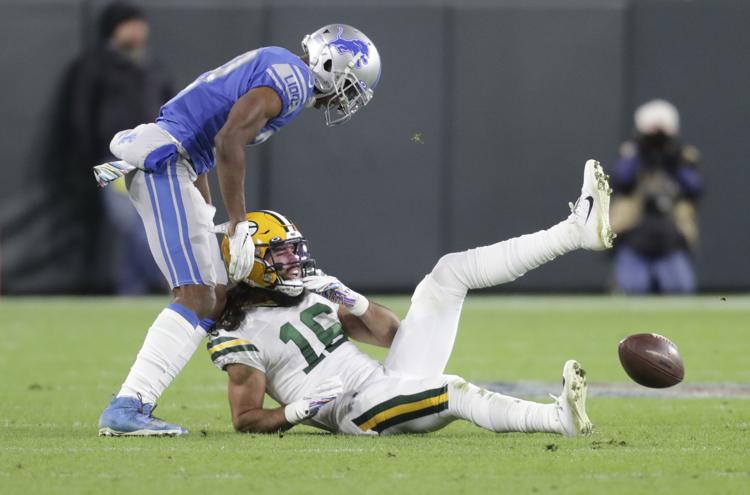 Packers 23, Lions 22