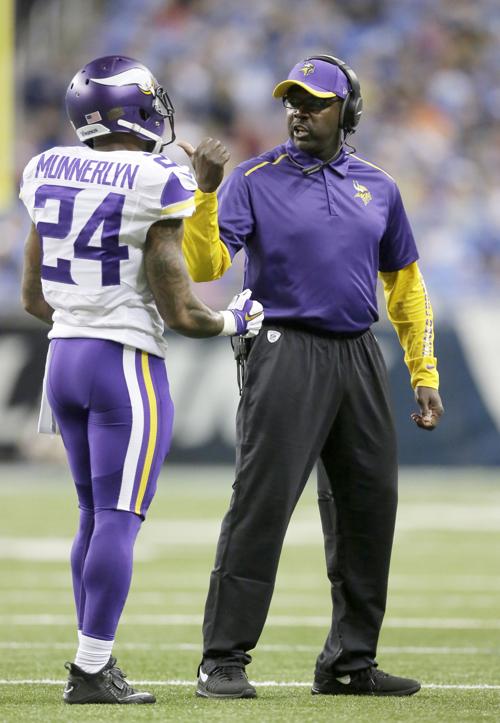 GREEN BAY — The card is No. 157 in Topps' 1987 NFL set, and it depicts a young Jerry Gray, entering his third pro season as a cornerback for the Los Angeles Rams and coming off of the first of his four Pro Bowl selections. He is wearing gigantic shoulder pads beneath his blue-and-yellow Rams jersey.
"The big shoulder pads came (from), I played safety in college. So I was more of a hitter, physical guy," Gray recalled Thursday afternoon. "And then I got drafted and they put me at corner, but I didn't feel comfortable in those little shoulder pads. So I kept the big ones."
More than three decades after that card was printed, the now 57-year-old Gray is now the Green Bay Packers defensive backs coach, having been hired during the offseason after six years with the Minnesota Vikings on head coach Mike Zimmer's staff.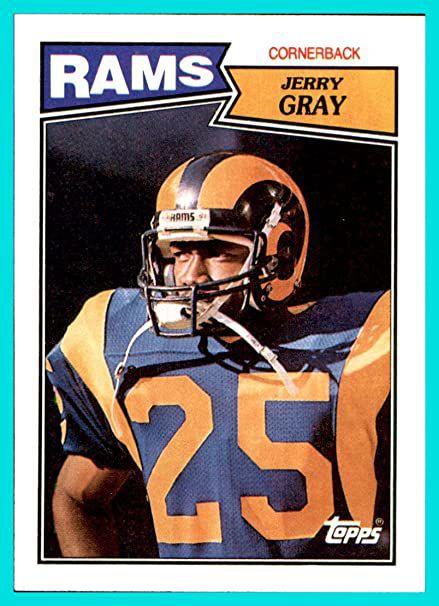 Because not only is Gray entering his 24th season as an NFL assistant coach – including stints as the defensive coordinator of the Buffalo Bills (2001-'05) and Tennessee Titans (2011-'13) – but as a player, he also was a two-time All-American at the University of Texas, was a first-round draft pick, played in 142 career games (including playoffs) from 1985 through 1993, intercepted 29 career passes, was a Pro Bowl MVP and was a semifinalist for the Pro Football Hall of Fame.
He's also wise enough to know, having learned early on in his coaching career, that his playing experience doesn't mean much to players unless he also delivers expertise and insight – something he has certainly done throughout his time on the sideline.
"I'm fortunate enough that I played in the league and that was a blessing for me," Gray said during a Zoom video conference call with Wisconsin reporters – his first media session since the Packers hired him in in January. "(But) the one thing I learned when I first started coaching (was), I talked with Blaine Bishop, who was an All-Pro safety for me in Tennessee, and I asked him, 'What can I do to help you guys?'
"And he basically told me, 'Coach, you got that advantage right now. You were a player. But if we're not getting any better, we'll turn you off.' And it's true. My job is to make sure you guys are getting better and seeing the success on the football field that they want to see. Then they'll keep listening.
"That's the thing I try to do every day is get the guys to understand, 'This is what your role is, this is what my role is. I want you guys to get better every day, every week.' When you see success, you're going to come back. If you don't see success, they won't come back. My job is to keep them coming back."
Gray's predecessor, Jason Simmons, also played in the NFL, although he wasn't as accomplished as a player as Gray. He departed after the Packers' season-ending loss to the San Francisco 49ers in the NFC Championship Game to join new Carolina Panthers head coach Matt Ruhle in Charlotte.
Gray inherits two former first-round picks in cornerback Jaire Alexander and safety Darnell Savage; another corner in a make-or-break contract year in Kevin King; a veteran safety in his second year in defensive coordinator Mike Pettine's system in Adrian Amos; and a bevy of young defensive backs who'll compete for playing time in sub packages with the team having yet to re-sign versatile veteran Tramon Williams, who played safety for much of the 2018 season and was the team's best slot cornerback last year.
"He's played in the league, he's had a lot of experience, has had a lot of success in the league. Already I'm learning a lot from him just from meetings that we've had," Amos said. "His viewpoint on playing in the secondary, playing in the league, I just feel like he has a lot of knowledge. He's seen a lot. He has a lot to give to this young secondary."
Gray is especially excited about Alexander, who he sees as a rising star who bears some resemblance to Samari Rolle, a former all-pro and Pro Bowl cornerback he coached in Tennessee, and DeAngelo Hall, another former Pro Bowler whom he coached in Washington. Now, he's eager to get his hands on him since their interactions have been only virtual thusfar.
"I see Jai, I know he's working. We talk all the time,' Gray said. "The biggest thing I talk to him about is, 'Where do you want to go?' I'm not going to try to put his business out there, but I know where I want him to be. We've talked to him about that and hopefully whenever we get together, he's done the things that he needs to do and then I can help him.
"Because like I tell all the young guys, I got the knowledge to get you where you have to go. Now, it's up to you to want to work to get there. Every guy who has basically taken that knowledge I've tried to give them, I'm not going to force it on you, but I'm going to try to give (it to) you and let you be the best corner in the league. If you want to be the Pro Bowl guy, I can help you get there. If you want to be an All-Pro, I can try to help you get there. But you've got to put your work in. I'll give you the knowledge, but you got to put the work in."
That ability to develop talent is why Pettine and head coach Matt LaFleur were eager to land Gray after he and the Vikings parted ways and Simmons left for the Panthers – even though Pettine and Gray had only met in passing during their coaching careers.
"I had never worked with Jerry directly before, but it was a lot of one and two degrees of separation – guys that had worked with him and just raved about him, about his work ethic, his demeanor with the players, (about how) he can maintain that professional distance, that he can give them some tough love but not at the same time (make it) a real adversarial relationship," Pettine explained. "He has such a positive reputation as a teacher, it's great to have his experience in the room.
"His name was the first one to come up. I happened to be down in Florida at the time when it was all happening and found out he was at the Pro Bowl (in Orlando). So I drove up and we were able to spend a couple hours together – and I knew within minutes that he was the right guy for the position. So far, that's been obvious to everybody that's interacted with him.
"It's great for me just having his coordinator experience. It's also great for me because he's now the oldest guy on the coaching staff – so I don't have that title anymore. But he's seen a lot of huddles broken both as a player and as a coach, and his experience is wealthy."
Added LaFleur: "I've been super impressed with Jerry. Obviously, he was a hell of a player. … Then when you combine his coaching experience with that, I think he's just a tremendous resource for our defensive staff. He's been in a lot of different systems, he's been a coordinator so he sees it through that coordinator's eyes and understands how all 11 work together. I think he does such a good job of connecting with our players in a short period of time that they've had a chance to sit down and talk. I'm really excited about just what he brings not only to that room but our entire football team."
For his part, Gray is hoping joining the Packers staff leads to something he's yet to accomplish in football: Winning a Super Bowl. The 1999 Titans came the closest, when Steve McNair-led Tennessee lost to the St. Louis Rams in Super Bowl XXXIV.
"Anytime you start the regular season, you want to win the Super Bowl, and the sad part is there's going to be one winner and 31 losers. When you don't win, it's like a bad taste in your mouth, and you want to get back," Gray said. "I've been to three NFC championship games, and it's still not fun when you lose.
"When you've got really good personnel, got a good quarterback, in this league, that's good. That gives you a chance. But you still have to go out and perform on defense, you have to block for him, have to catch for him. There's not a lot of guys that you can say, 'This guy can walk out on a football field and change a game,' and this is probably my third time ever coaching to say you've got a quarterback that can actually do that.
"Guys that can actually say, 'Hey coach, put it on my back,' they're far and few between. And going against Aaron Rodgers for the last six years, you know he's going to show up every week, and that's the good thing. Now I'm on the same team as he is."
Be the first to know
Get local news delivered to your inbox!