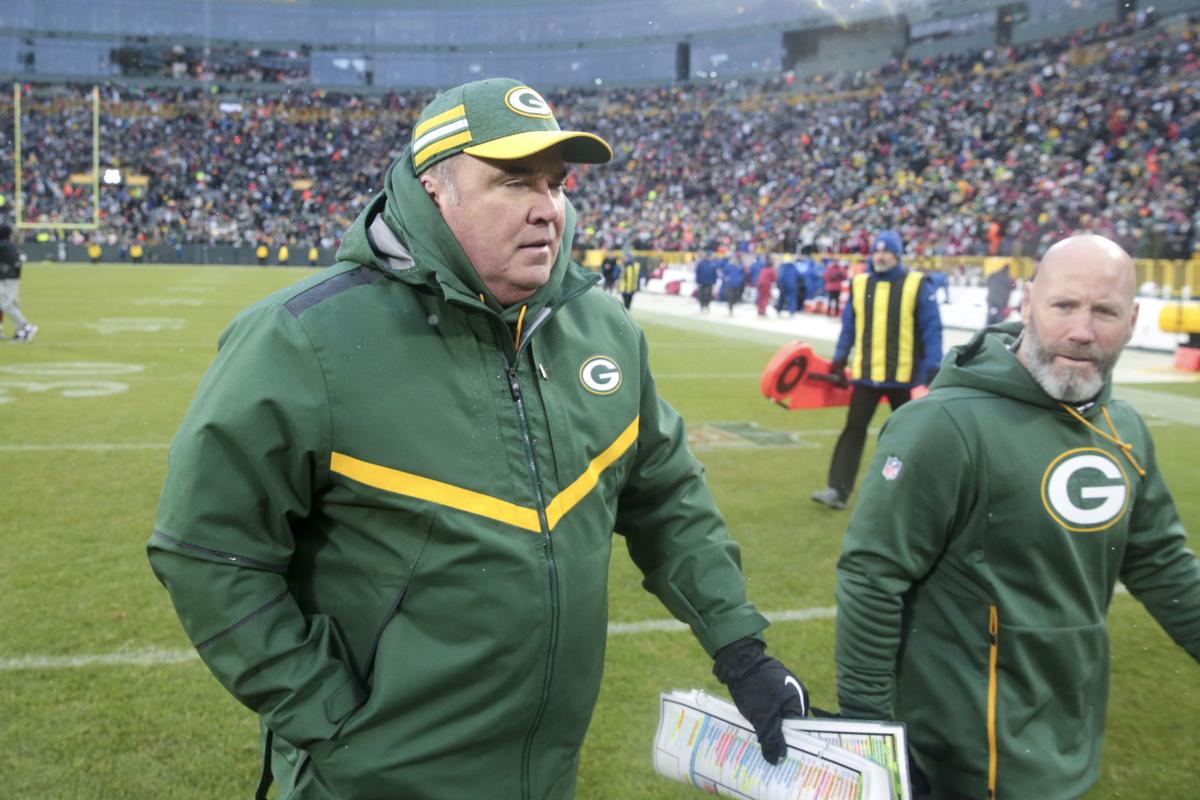 GREEN BAY — Having spent the previous 371 days living in the greater Green Bay metroplex — but as a civilian, and not as the Green Bay Packers coach — Mike McCarthy made his feelings very clear Tuesday morning: He's ready to coach in the NFL again.
Of course, McCarthy knows his next coaching opportunity probably won't come with a future Pro Football Hall of Fame quarterback — let alone two like he got to coach in Green Bay with Brett Favre and Aaron Rodgers.
"To think you're going to go coach Aaron Rodgers, those jobs don't come open," McCarthy said. Then, a pause, and a smile. "Well, it did last year."
Indeed it did, when McCarthy was fired on Dec. 2, 2018 — with four games left in his 13th season as the team's coach. Not wanting to uproot his family, McCarthy has been around Titletown ever since, save for a few family trips. It's been interesting to say the least, from seeing his former team go 10-3 this season under his replacement, Matt LaFleur, to bumping into the occasional stranger who's confused as to why he stuck around the smallest market in American professional sports.
"As I've said many times over the last eight or nine months, this year has been a gift. And I'm very thankful for it," McCarthy explained in a wide-ranging two-hour interview on ESPN Wisconsin. "You definitely have to engage in your sense of humor. I should have written stuff down because it'd be a great book — just a bunch of awkward moments. But I can't say enough about this community. I mean, unbelievable.
"That's why it's a joy to live here. It really is. I mean, it's 10 degrees outside, but … it's a joy to live here because of the people. There's not too many days that go by that someone doesn't thank you for the job that was done. Every once in a while you get the, 'Oh … what are you still doing here?' And I'm like, 'Well, I live here.'"
McCarthy has been working here, too. Several years ago, he and wife, Jessica, built a second structure on their property in suburban De Pere, a building that at the time was meant to be used as a basketball gym for their kids and an art studio for Jessica.
But not long after his firing, McCarthy decided to assemble a skeleton coaching staff of his former boss with the New Orleans Saints (Jim Haslett) and two former McCarthy assistants (ex-Packers inside linebackers coach Scott McCurley and ex-quarterbacks coach Frank Cignetti). They've been working in "The Barn" ever since, as McCarthy reevaluates everything he did during a tenure that included eight straight playoff berths, three NFC Championship Game appearances and the Super Bowl XLV title following the 2010 season.
"I'm looking to grow. That's been my whole theme this year — self-improvement. How can we get better? And that's been my approach," said McCarthy, who went 135-85-2 (including 10-8 in the postseason) as Packers coach and hasn't spent a football season out of the game since his coaching career began as a graduate assistant at Fort Hays State in 1987.
"The best part professionally about this time is I've had to reflect. I've reflected on everything — coaching staff hirings, how you install (the playbook) … I've gone through every segment of my career."
Asked how his offensive scheme, which — fair or not — drew criticism from some for being antiquated, McCarthy replied, "Obviously it'll be quarterback driven. The offense has to be built around making the quarterback successful. That's what I've always believed, and that won't change.
"But to keep up with the trends, there'll probably be more shifts and motions. But we also benefited from having a great quarterback (in Rodgers) who liked things stationary. He was the best I've ever been around at gathering information at the line of scrimmage. He was great at that. I don't anticipate having that at the next stop."
As for his oft-scrutinized relationship with Rodgers, McCarthy said he views it as "mostly good times. I think like a lot of things, perception can get tilted. But that's not my reality. You think about the time spent in those meeting rooms, on the field and all that. I definitely enjoyed our time together.
"I don't have an issue with Aaron. That perception, I have nothing but positive vibes toward Aaron Rodgers."
McCarthy insisted he also has nothing but positive vibes about his year in Green Bay as just a regular citizen, despite those awkward moments he's had with some strangers. It's still weird for him to be near Lambeau Field and not be working there, but between errands he's had to run in the stadium area and rehabbing his surgically repaired knee at Bellin Health Titletown Sports Medicine & Orthopedics under the care of Packers team physician and friend Dr. Pat McKenzie.
He started the season watching Packers games live but said he now has moved to watching them only as part of his weekly film breakdowns. He's been impressed by LaFleur ("I think he's doing an excellent job") and has done his best to move on from what he felt was unfair timing for his firing, which would have been more palatable had it come after the season or at least a day after the team's loss to the Arizona Cardinals. Instead, team president Mark Murphy fired him less than an hour after the Packers' 20-17 loss.
"I think all coaches, there's a reality to it. I felt that if we didn't make the playoffs, that there would probably be a change. But I thought that would be a postseason decision," McCarthy said. "I'm trying to get better, not bitter, but it takes you awhile to get into that mindset. I think it's obvious.
"The timing was really rough. You wake up Monday morning and you're like, 'Whoa.' But that's in the past."
---
Photos: Packers withstand late push from Redskins
Packers 20, Redskins 15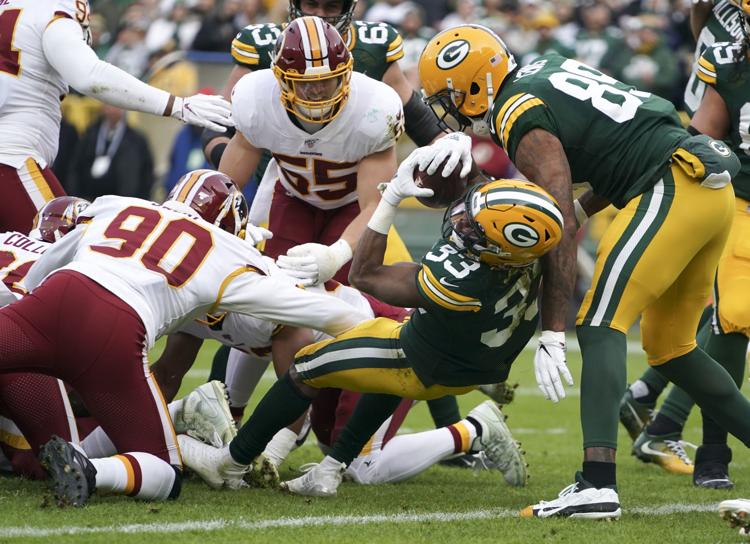 Packers 20, Redskins 15
Packers 20, Redskins 15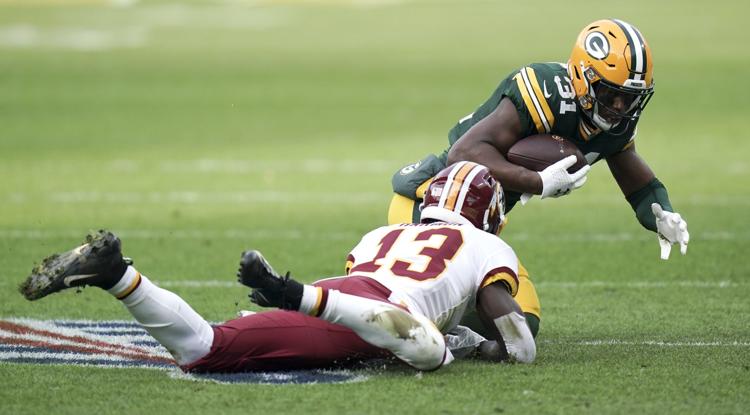 Packers 20, Redskins 15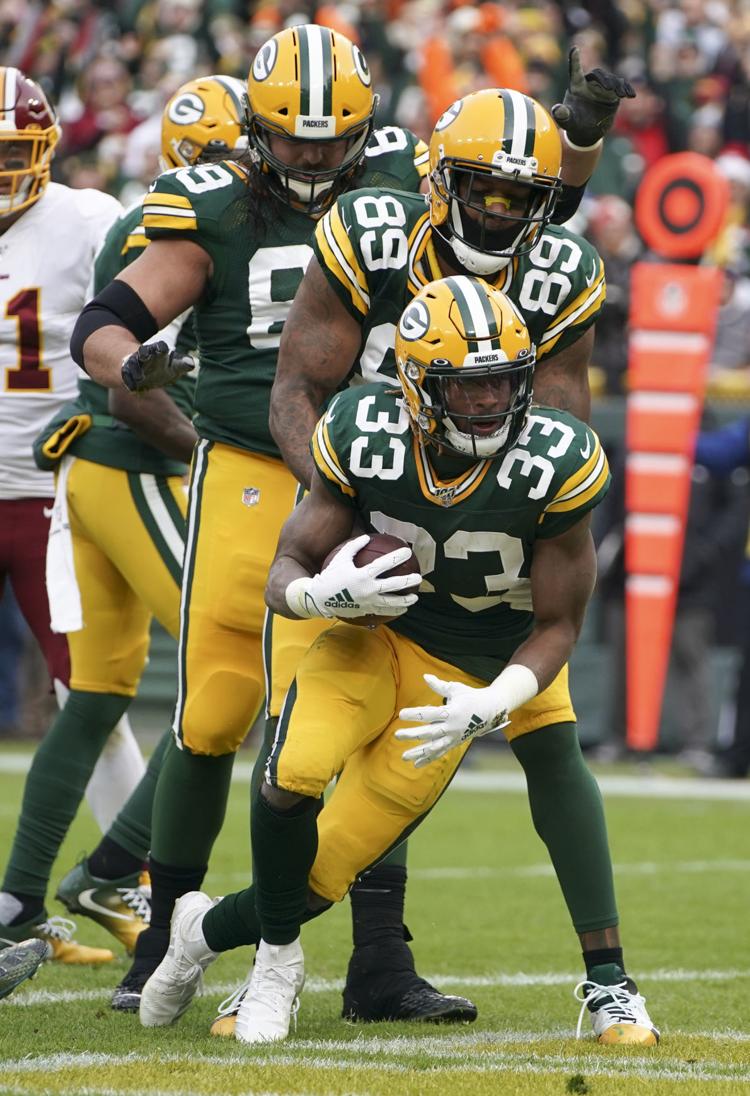 Packers 20, Redskins 15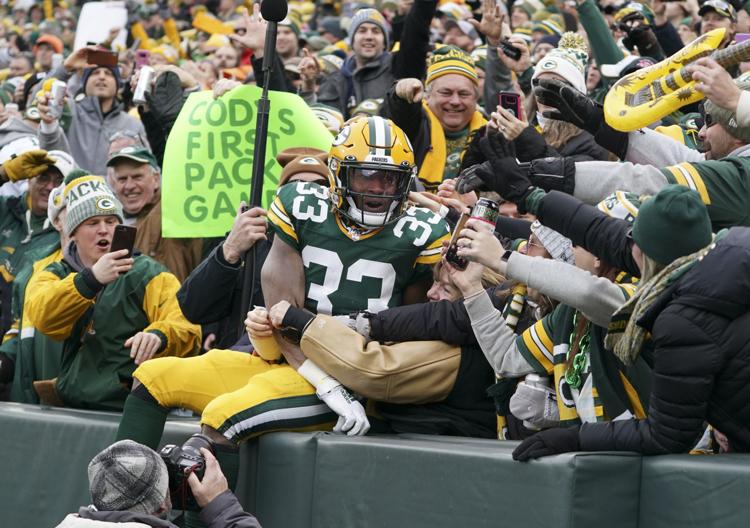 Packers 20, Redskins 15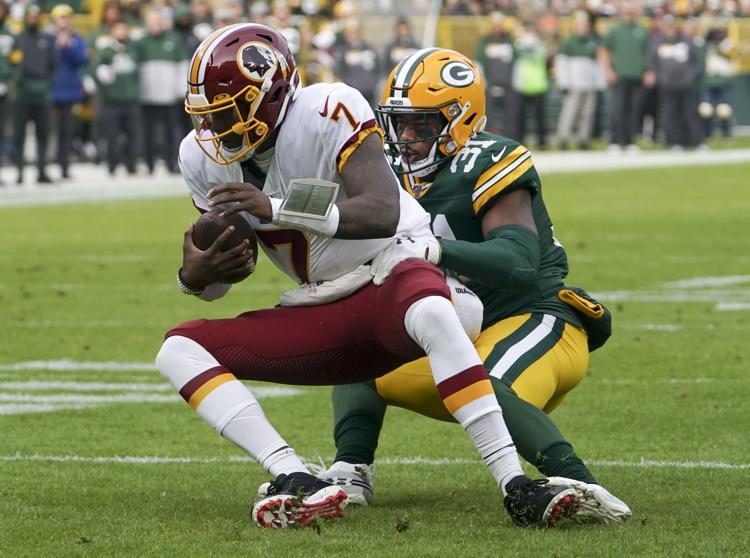 Packers 20, Redskins 15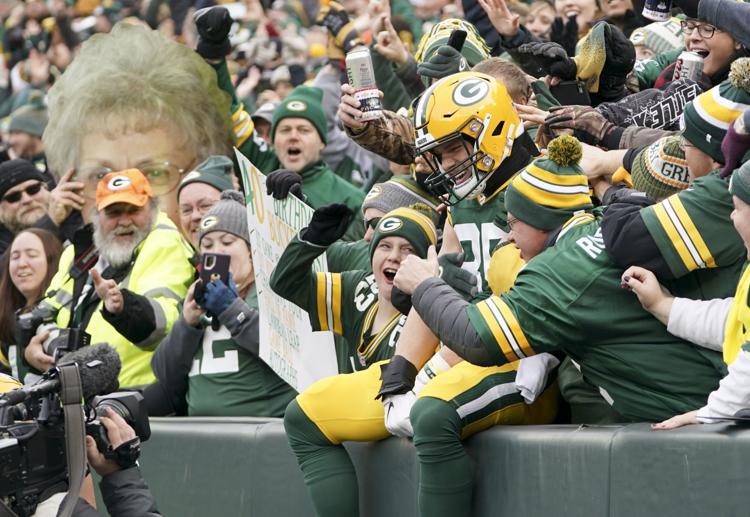 Packers 20, Redskins 15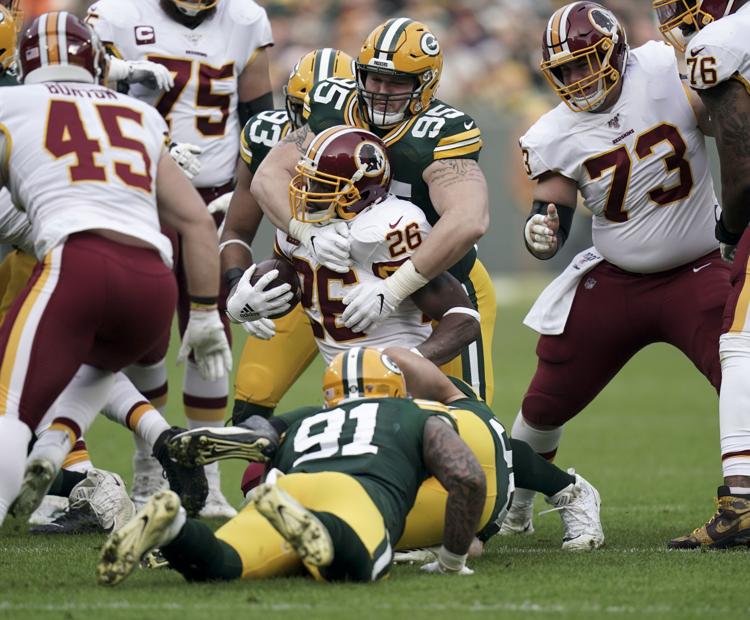 Packers 20, Redskins 15
Packers 20, Redskins 15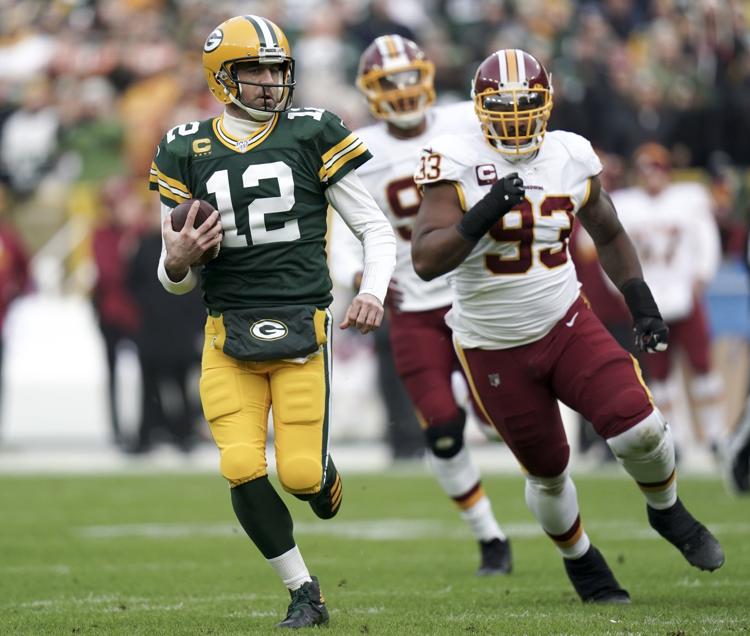 Packers 20, Redskins 15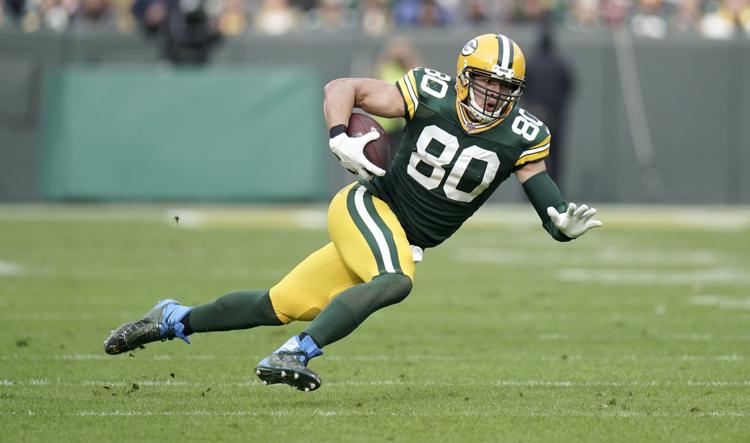 Packers 20, Redskins 15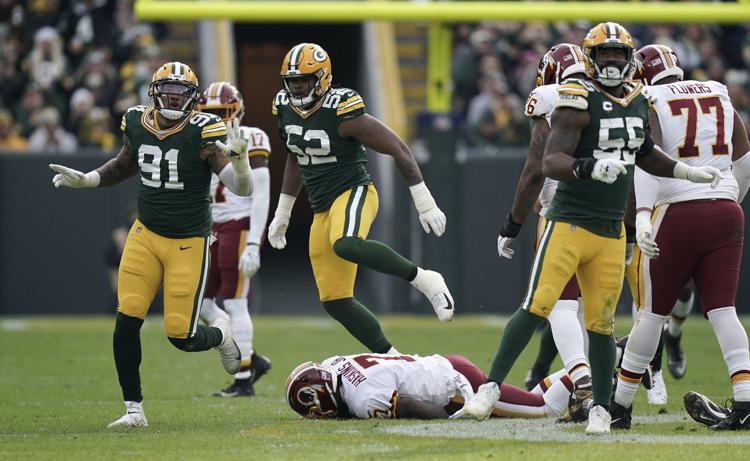 Packers 20, Redskins 15
Packers 20, Redskins 15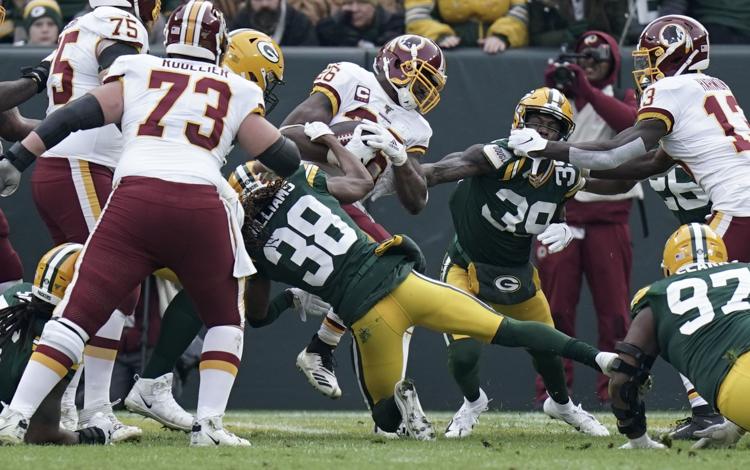 Packers 20, Redskins 15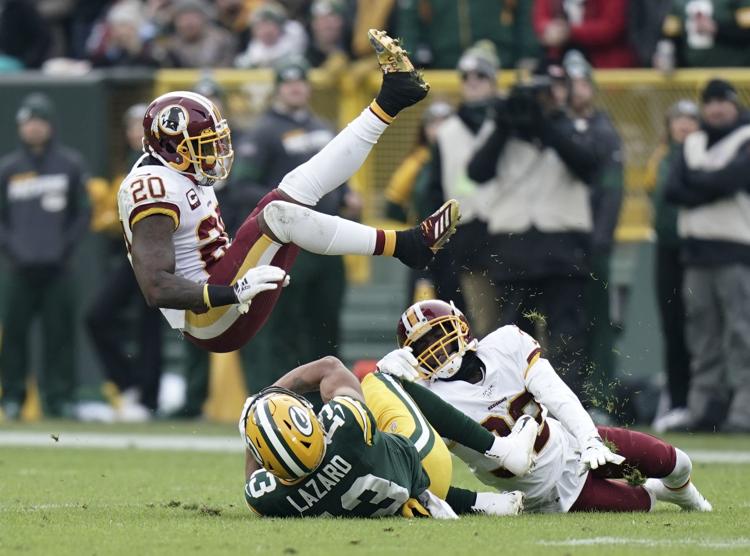 Packers 20, Redskins 15
Packers 20, Redskins 15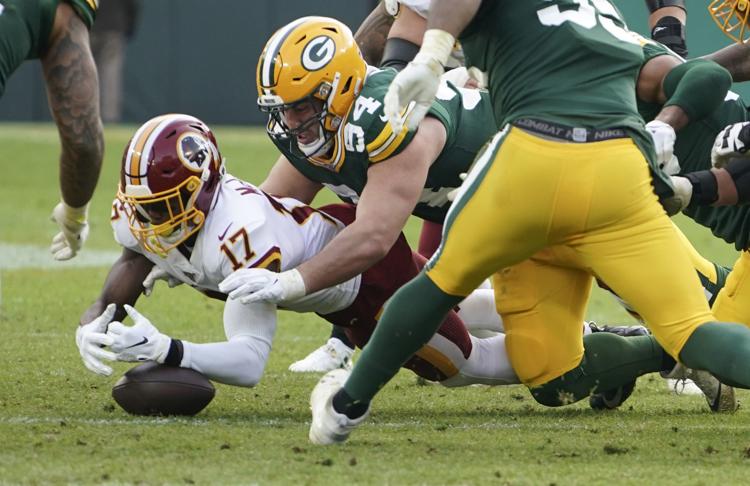 Packers 20, Redskins 15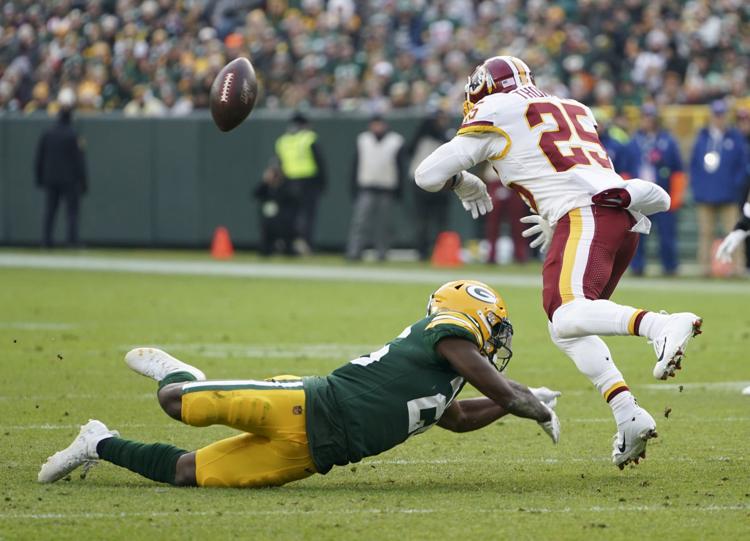 Packers 20, Redskins 15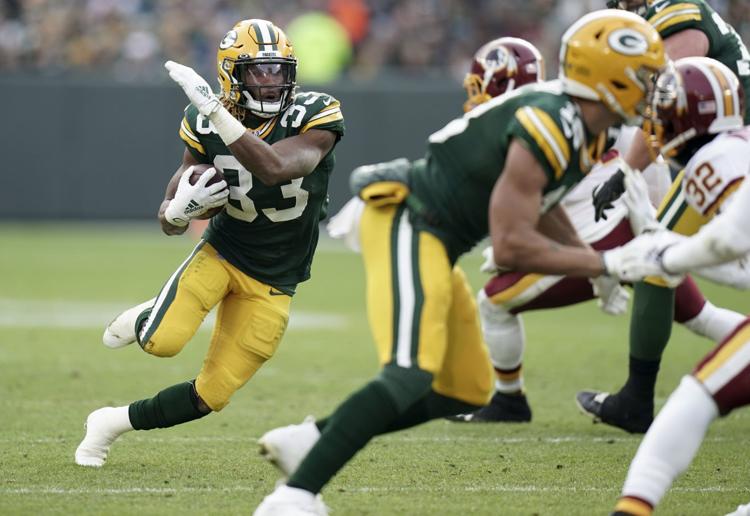 Packers 20, Redskins 15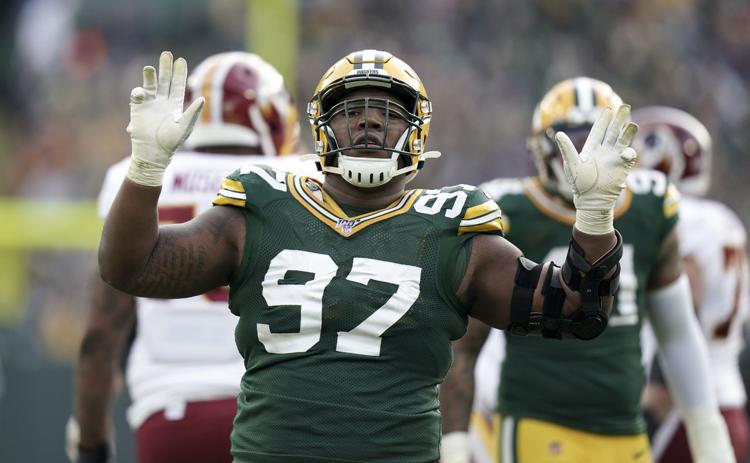 Packers 20, Redskins 15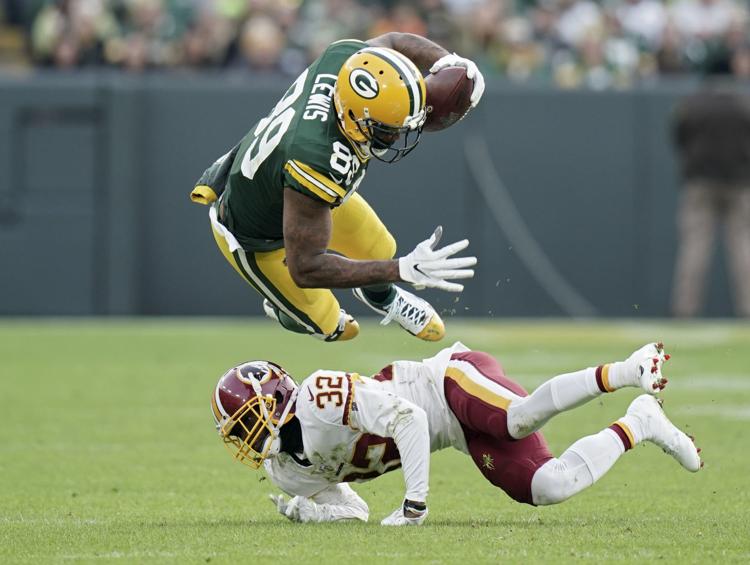 Packers 20, Redskins 15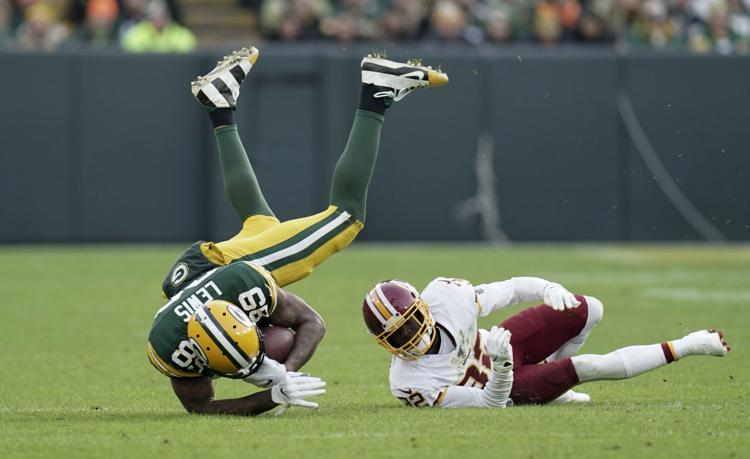 Packers 20, Redskins 15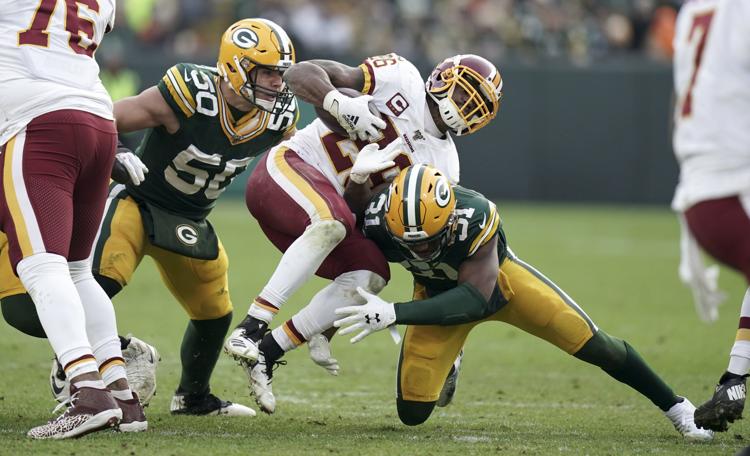 Packers 20, Redskins 15
Packers 20, Redskins 15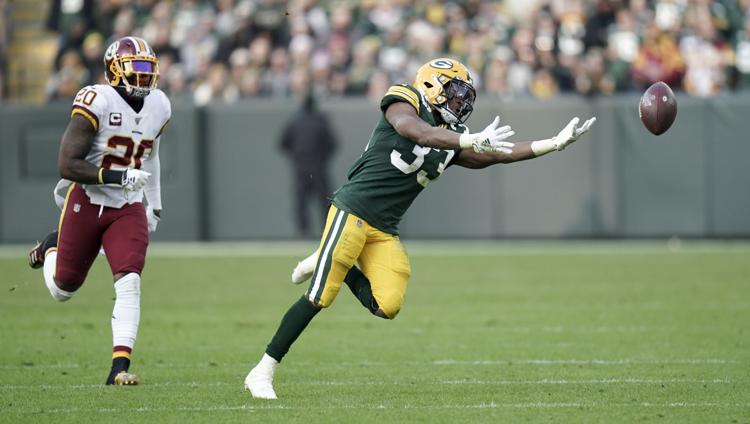 Packers 20, Redskins 15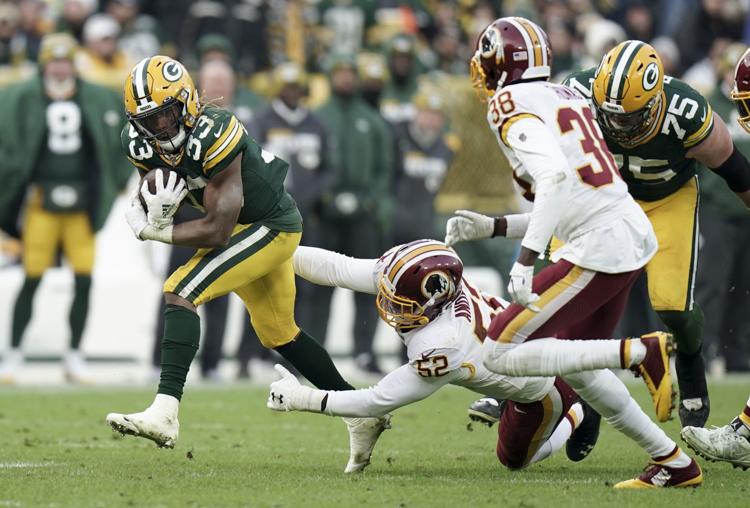 Be the first to know
Get local news delivered to your inbox!