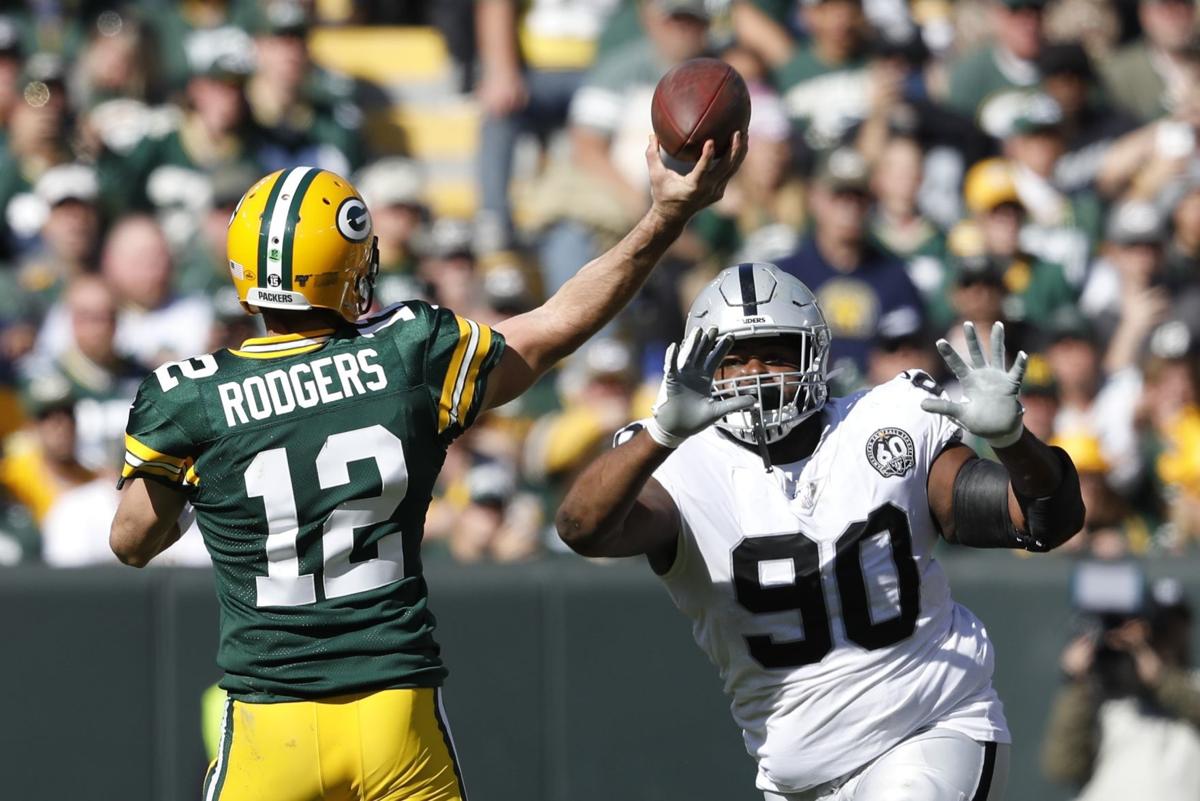 GREEN BAY — Aaron Rodgers had just put the finishing touches on a quarterbacking masterpiece — perfection, at least according to the NFL's mathematical equation for calculating passer rating.
"I still don't understand how they put that rating together," the Green Bay Packers quarterback said of his 158.3 rating — the maximum possible — in Sunday's 42-24 rout of the Oakland Raiders at Lambeau Field. "But it does sound pretty good."
What sounds even better is what Rodgers said shortly thereafter about his Packers, and how the team has gotten off to a 6-1 start under first-year coach Matt LaFleur: Its ability to win games in a variety of ways.
To be sure, it had been Rodgers who'd led the way Sunday, completing 25 of 31 passes (80.6 percent) for 429 yards (the fourth-highest yardage output of his career) and five touchdowns (to five different receivers) and no interceptions, resulting in the statistical anomaly that is a 158.3 passer rating.
Rodgers, who'd never accomplished the feat before despite being the NFL's all-time leader in passer rating (103.2), became just the 63rd player since 1948 to register such a passer rating — and the first in Packers history. He also ran for a sixth touchdown. 
But for as well as he played — especially considering he did it without No. 1 wide receiver Davante Adams, who missed his third straight game with a serious turf toe injury — Rodgers pointed to the way the Packers had won previously: From how the defense dominated in a season-opening win at Chicago, to the way running back Aaron Jones scored four rushing touchdowns and carried the day offensively in Dallas earlier this month, to how No. 2 running back Jamaal Williams was the workhorse both running the ball and catching it in last Monday night's win over Detroit, to the way Rodgers himself played Sunday.
"When you learn to win in different ways, then you become a lot more dangerous offense because you just have so many more different things you can throw at a defense," Rodgers explained. "We've been able to run the ball effectively and win with that. And not turning the ball over, (making) smart decisions in the passing game. And then today we won throwing the ball and being aggressive. And that's what makes you a true, dangerous offense.
"We've had some great ones over the years, you know, but we went through a stretch of near 50 games without a 100-yard rusher. (So) we did it a lot in the air over the years. Our best teams and our best offenses are balanced. And I think we're proving that we can have balance.
"We can pass protect really well. We can run block really well. We've got two guys out of the backfield who can run and catch. And we have maybe a few more weapons than people think with the emergence of some of these guys. But it's still, I think, a work in progress. And I think we still have some room to grow."
Against the Raiders, the Packers got significant contributions from wide receiver Marquez Valdes-Scantling (74-yard touchdown) and Geronimo Allison (four catches, 33 yards) despite both being listed as questionable before the game due to injury; veteran tight end Jimmy Graham (four catches, 65 yards, including a 3-yard touchdown on a low ball with a high degree of difficulty), whose play has been up-and-down this season; lower depth-chart receivers Allen Lazard (three catches, 42 yards) and Jake Kumerow (two catches, 54 yards, including a tip-toeing 37-yard sideline TD just before halftime); and Williams, Jones and fullback Danny Vitale, who managed just 55 combined rushing yards on 15 carries but tallied 10 receptions for 102 yards and Jones' 21-yard touchdown on catches out of the backfield.
You have free articles remaining.
"That's what you want to have happen. You want it to progress and get a little bit better each and every week," LaFleur said of his offense. "We know that there's a lot of football left out in front of us. It's one game. It's one game. The only way it's going to continue to improve is you've got to get back to work. You've got to clean up the little mistakes.
"All in all, though, I think we're starting to learn our players a little bit better, what they do really well. I think the communication's been on point between coaches and players. Today, it came together."
Nevertheless, the game was close just before halftime, with the Raiders on the cusp of taking a 17-14 lead when quarterback Derek Carr dove for the pylon on a scramble and fumbled the ball into the end zone and out of bounds, giving the Packers possession at their own 20-yard line.
Rodgers then led an 80-yard touchdown drive that culminated in Kumerow's TD with 12 seconds left until halftime, and when Rodgers hit Valdes-Scantling on the first play of the third quarter for a 59-yard gain to set up the quarterback's 3-yard scoring run to make it 28-10 a few plays later, the game had turned.
Even though the Packers defense failed to generate a sack for only the second time this season and ceded a whopping 484 yards of total offense, the unit got not only Carr's fumble but also a crucial stops during the fourth quarter: A goal-line stand, and cornerback Kevin King's end-zone interception off a pass deflected by safety Adrian Amos.
"We bent a little bit, we gave up a lot of big plays, but I tell you the one thing: That's a resilient group," LaFleur said. "You talk about keeping 'em out of the end zone — our guys did that. There were three trips down there where Oakland came away with no points. And I really thought that was the difference in the game."
Added outside linebacker Preston Smith: "We had a rough day today. We had a rough outing. They had a lot of momentum on offense, a lot of big plays. We were just trying to do our thing to get them the ball back, get stops so they can get the ball and keep rolling."
Now, the Packers will aim to keep rolling toward a playoff berth. Rodgers and other players said they still believe in ex-head coach Mike McCarthy's tenet that you don't talk about the playoffs until you've won at least 10 games, and with three games left until the mid-November bye week (at Kansas City, at the Los Angeles Chargers, home against the Carolina Panthers), such talk is premature to be sure.
But that such a thought is even crossing people's minds is a testament to Rodgers' point about the way his team is finding different ways to win.
"We've got a long way to go. We're still not even halfway into our season, a lot of stuff can happen in this league — we know it," Rodgers said. "Week to week, it changes in a heartbeat.
"I think it's a little early at this point. (But) I think that we're trending in the right direction."
---
Photos: Packers crush Raiders as Aaron Rodgers turns in stellar performance
Packers 42, Raiders 24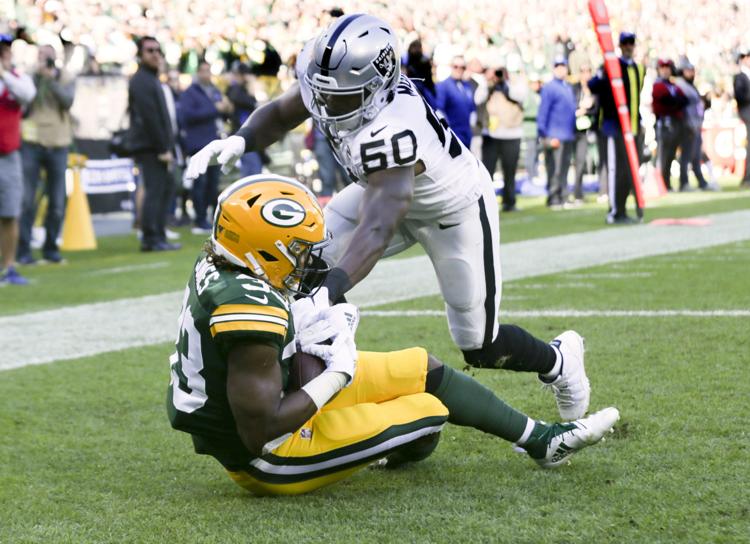 Packers 42, Raiders 24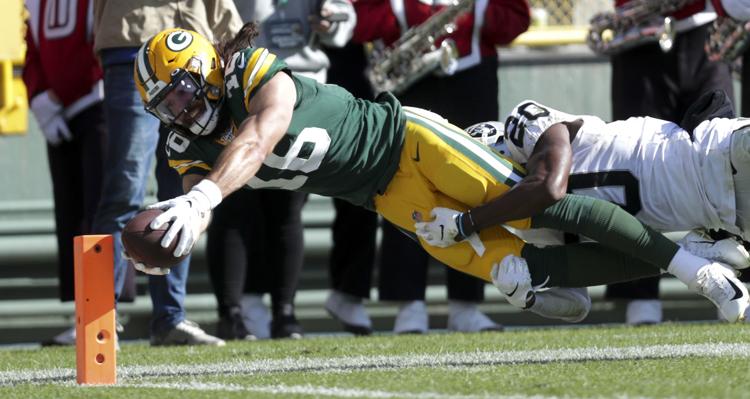 Packers 42, Raiders 24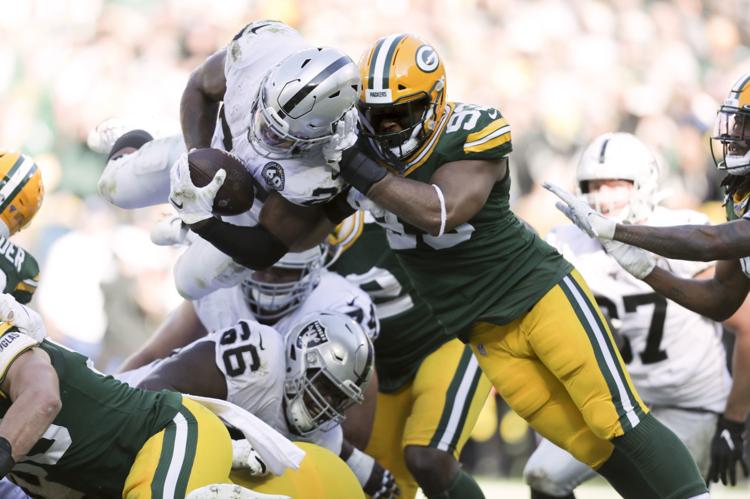 Packers 42, Raiders 24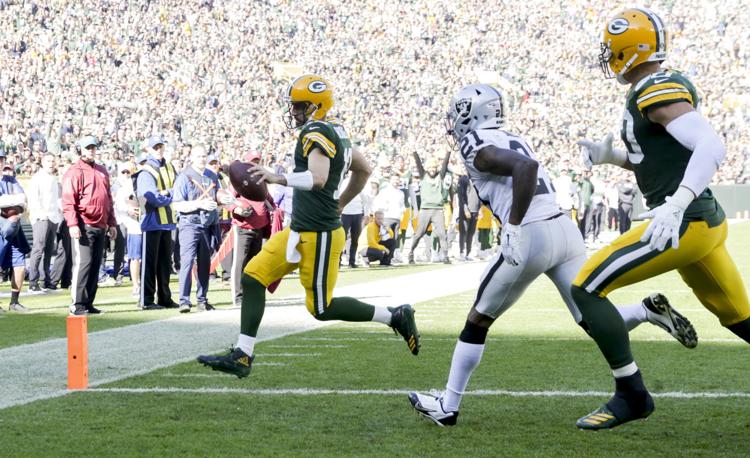 Packers 42, Raiders 24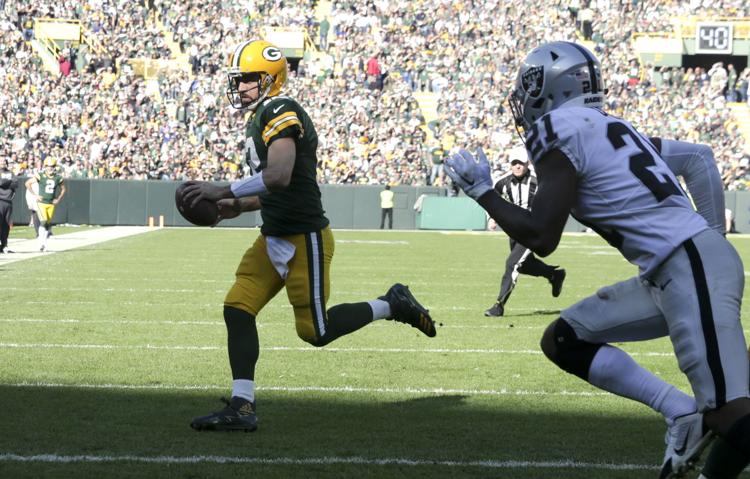 Packers 42, Raiders 24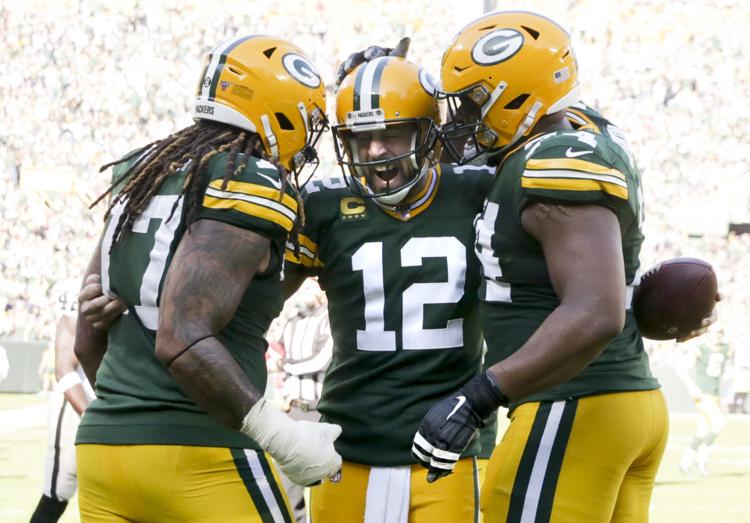 Packers 42, Raiders 24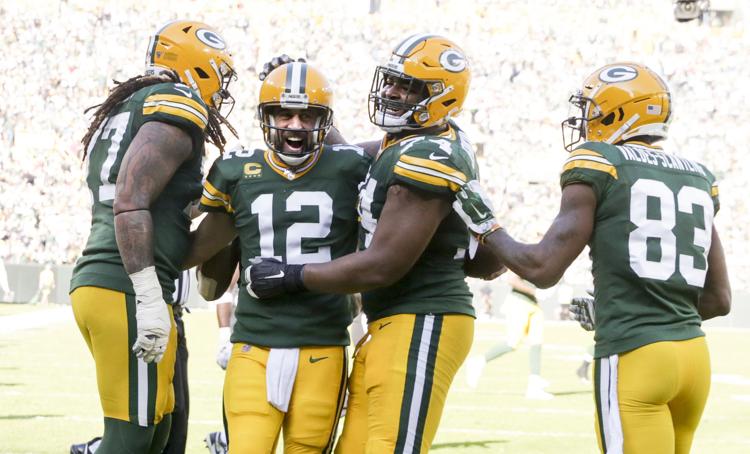 Packers 42, Raiders 24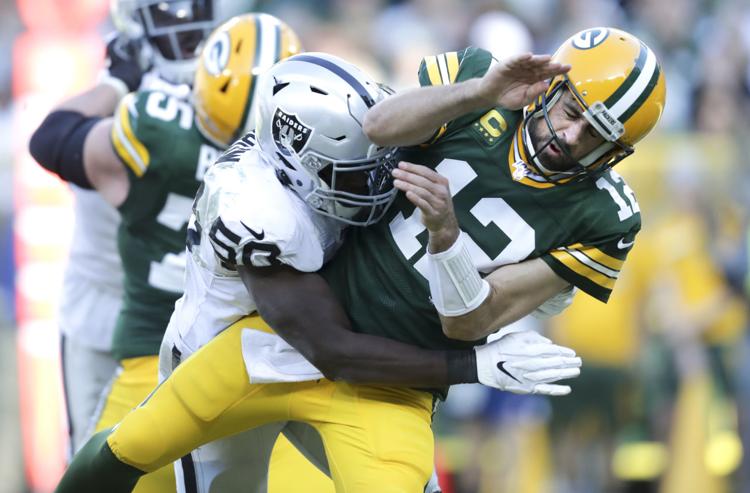 Packers 42, Raiders 24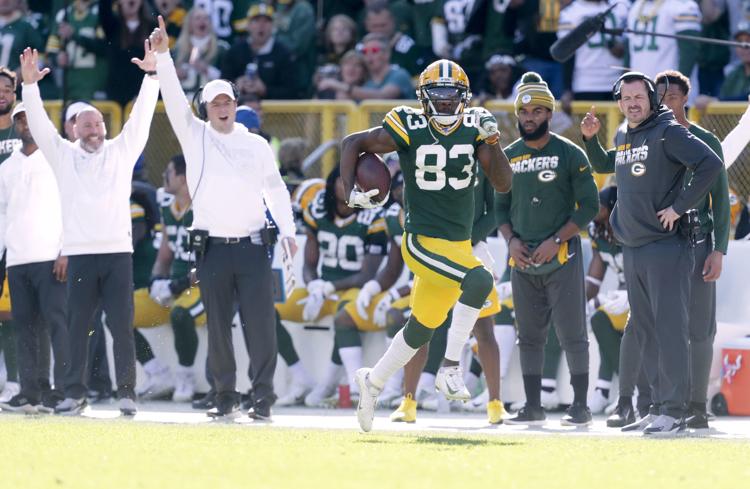 Packers 42, Raiders 24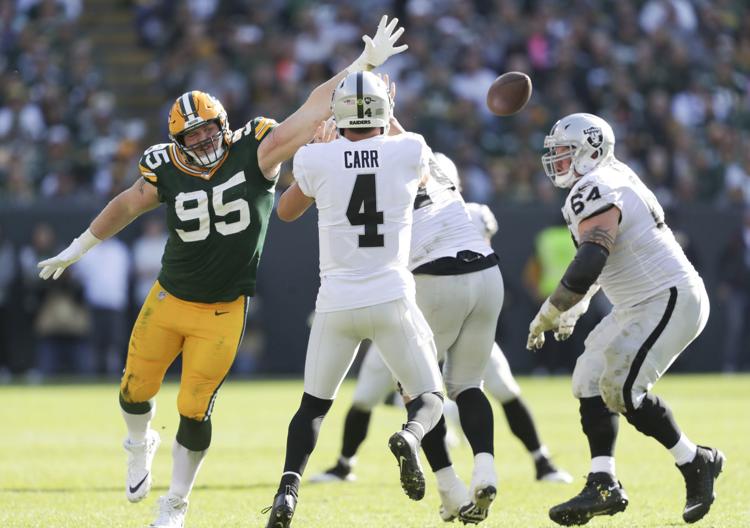 Packers 42, Raiders 24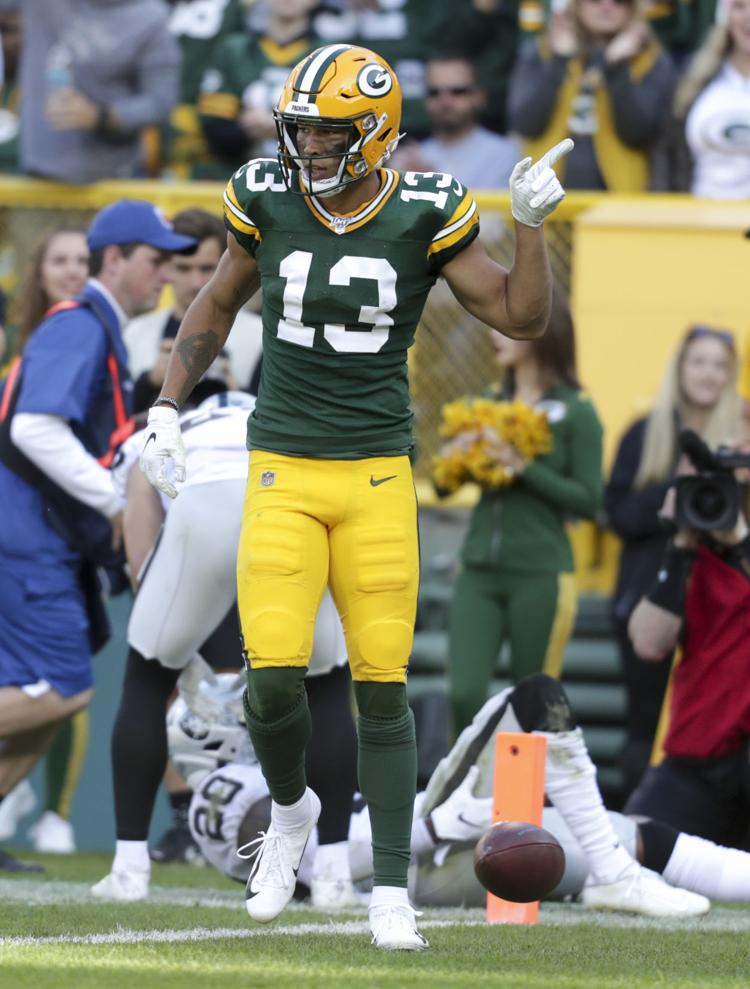 Packers 42, Raiders 24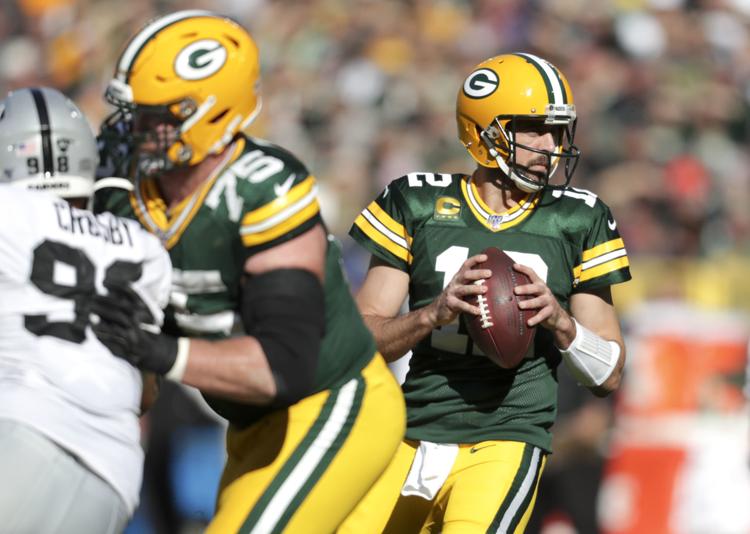 Packers 42, Raiders 24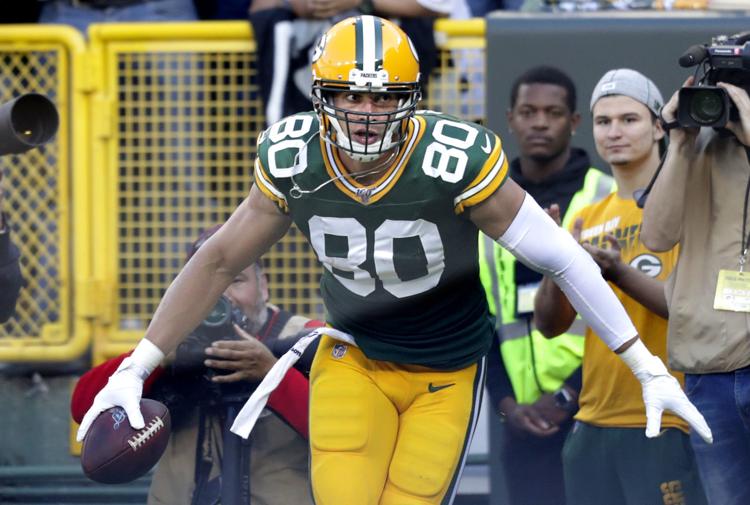 Packers 42, Raiders 24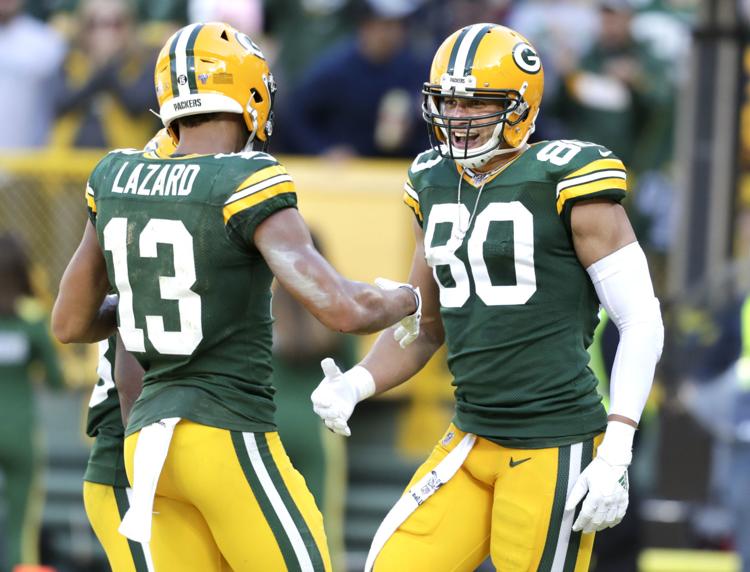 Packers 42, Raiders 24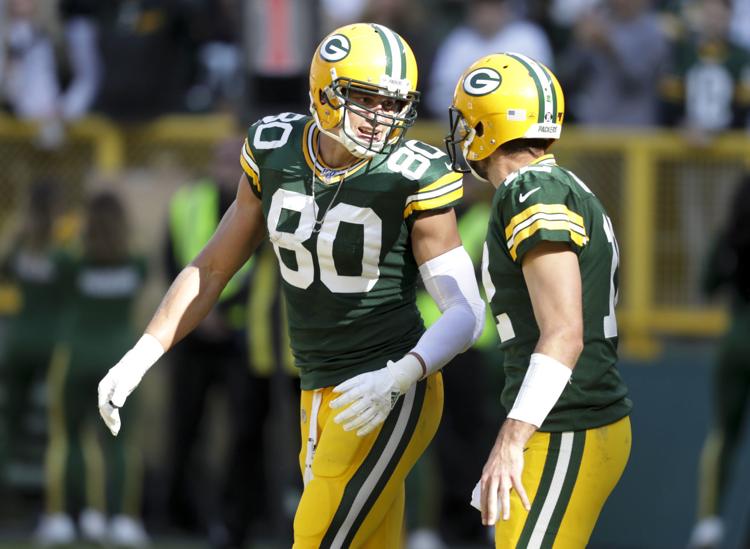 Packers 42, Raiders 24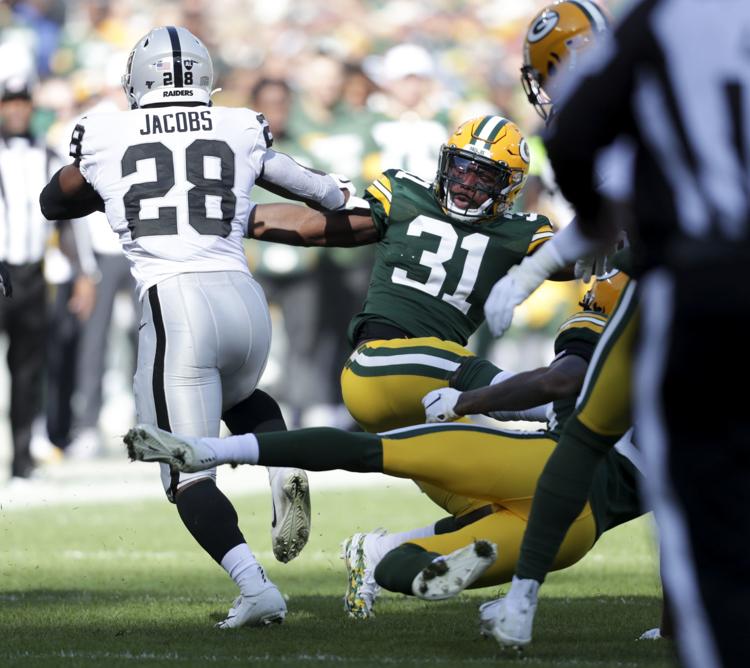 Packers 42, Raiders 24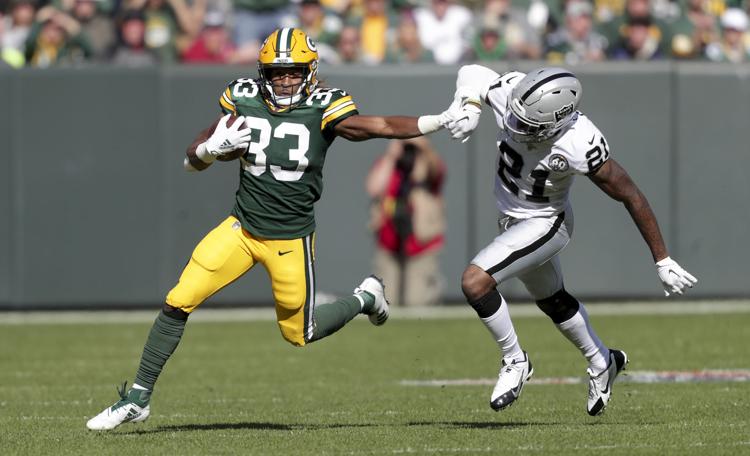 Packers 42, Raiders 24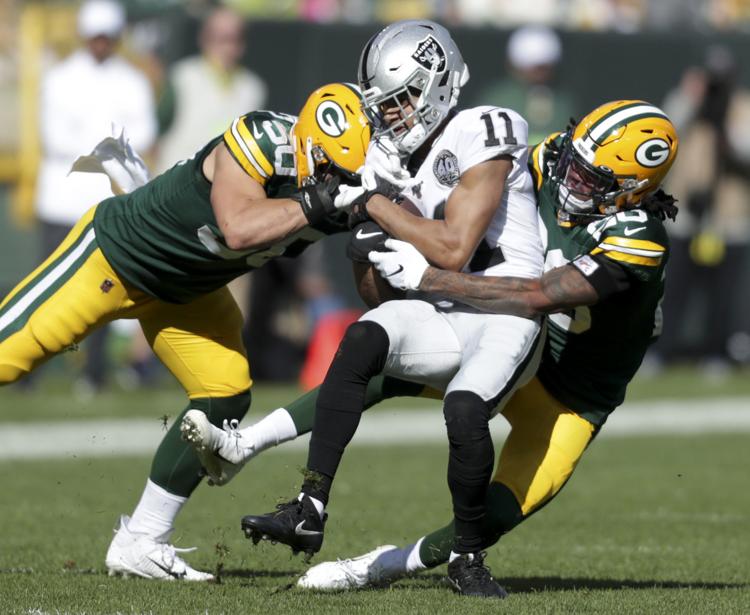 Packers 42, Raiders 24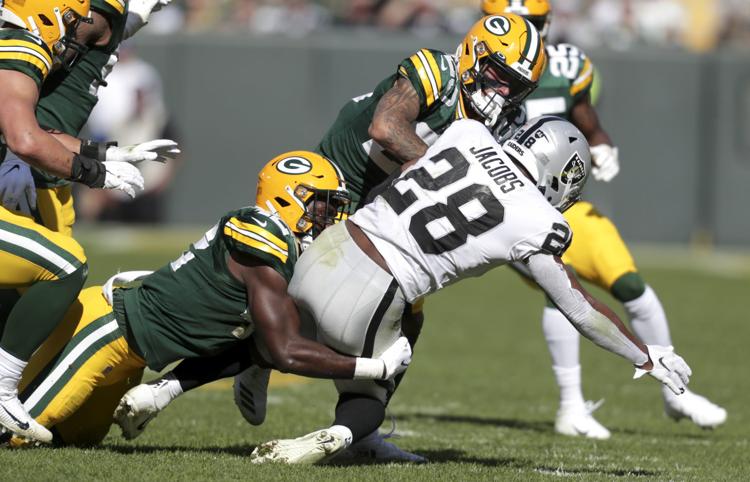 Packers 42, Raiders 24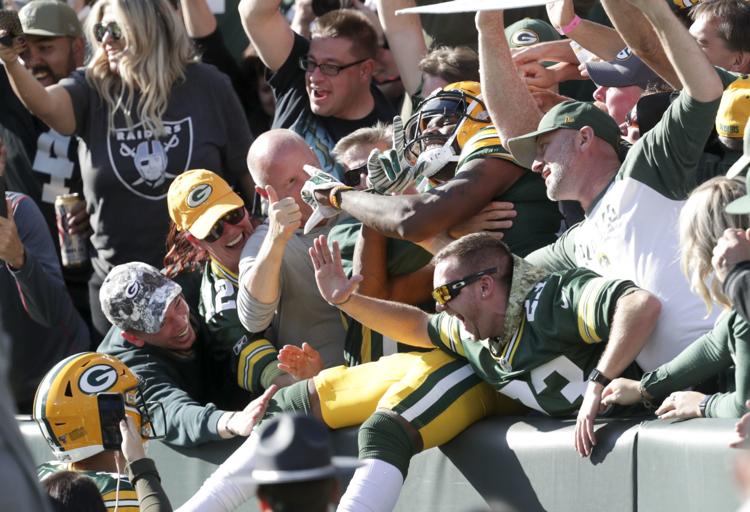 Packers 42, Raiders 24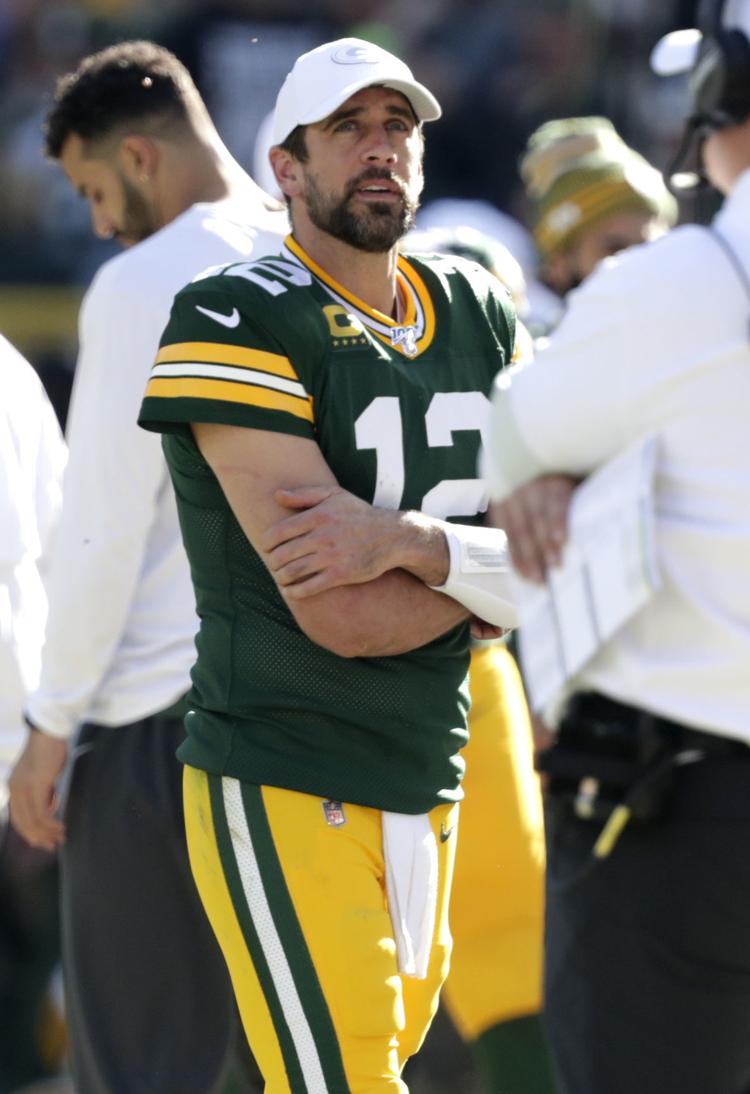 Packers 42, Raiders 24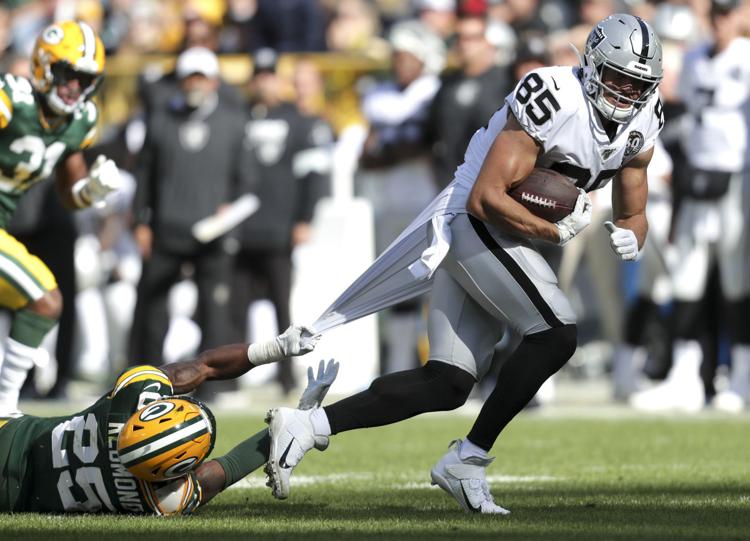 Packers 42, Raiders 24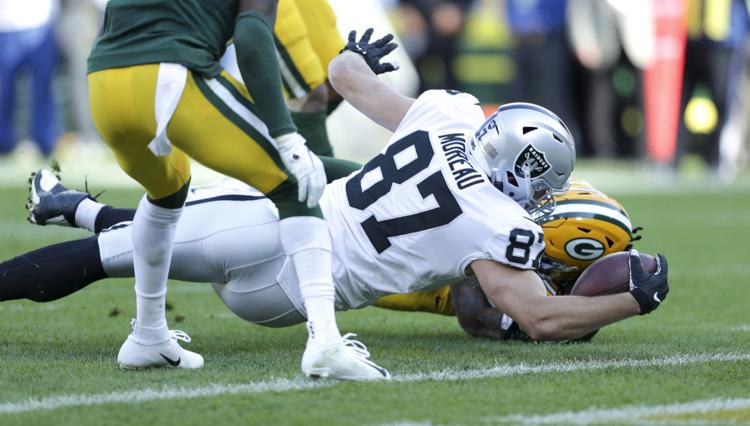 Packers 42, Raiders 24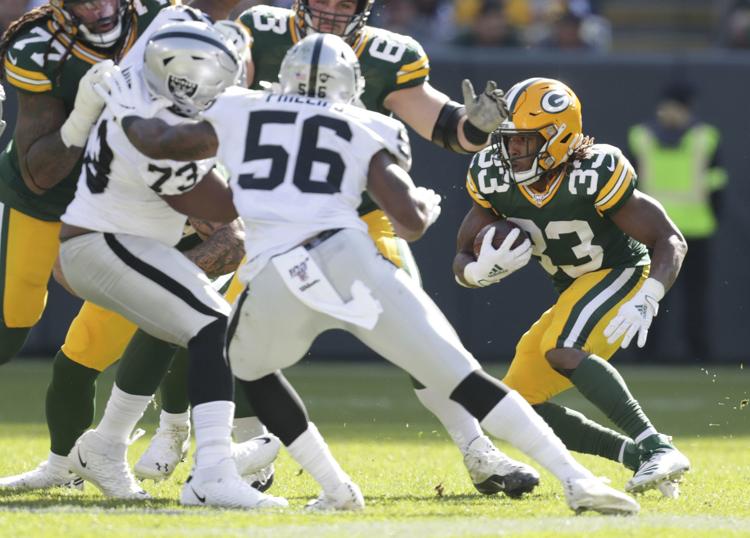 Packers 42, Raiders 24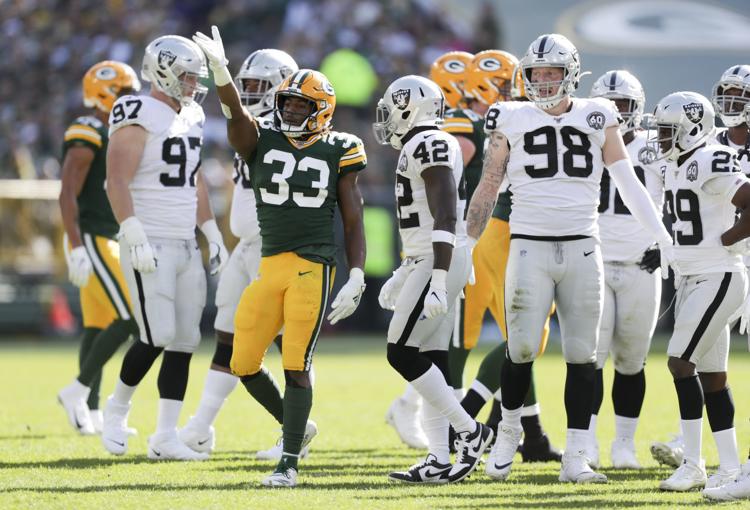 Packers 42, Raiders 24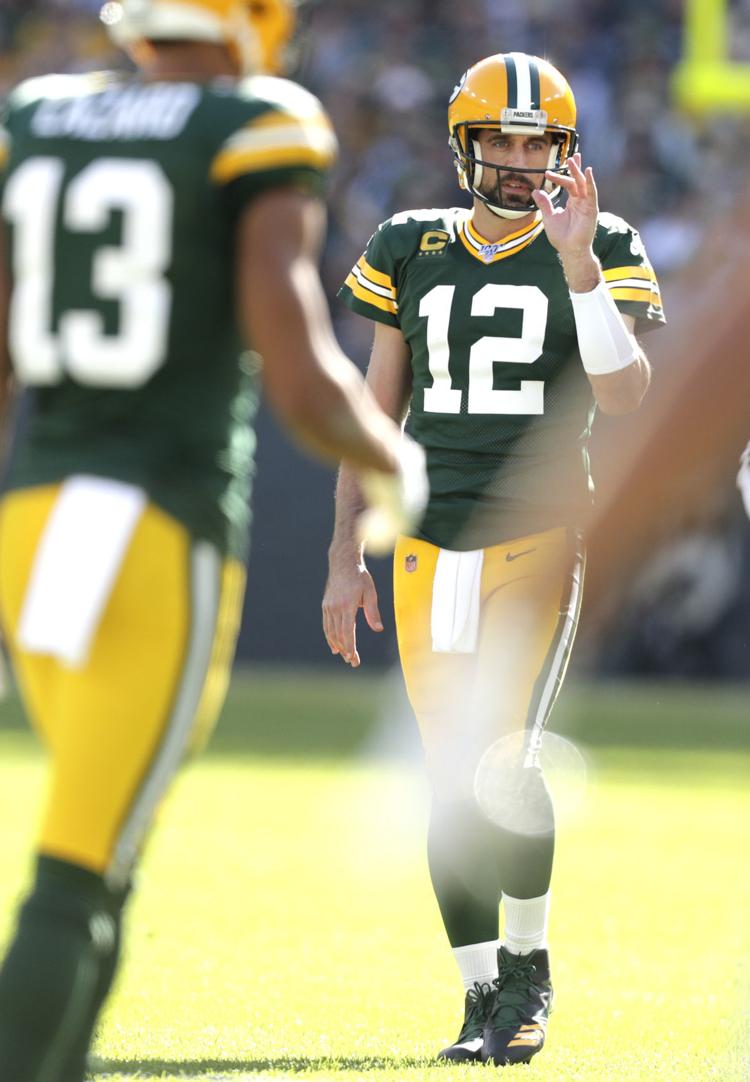 Packers 42, Raiders 24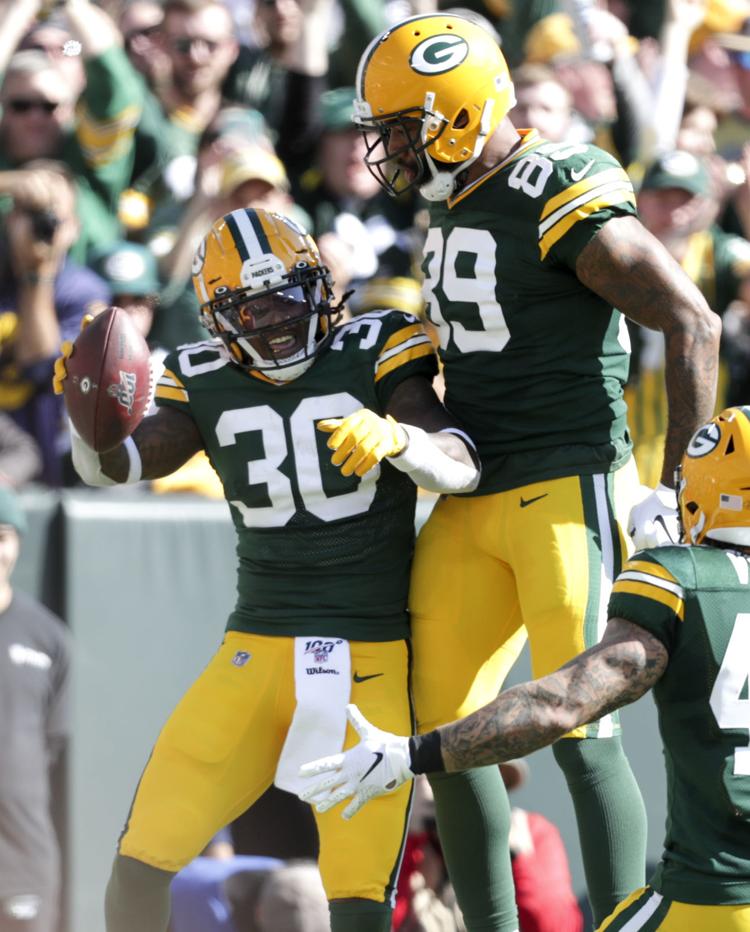 Packers 42, Raiders 24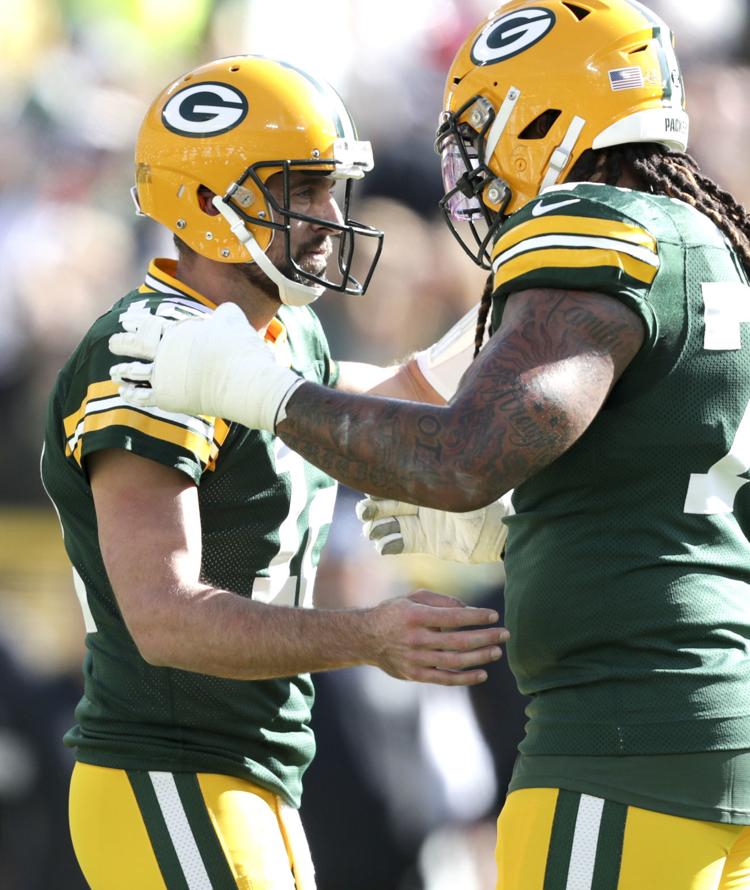 Packers 42, Raiders 24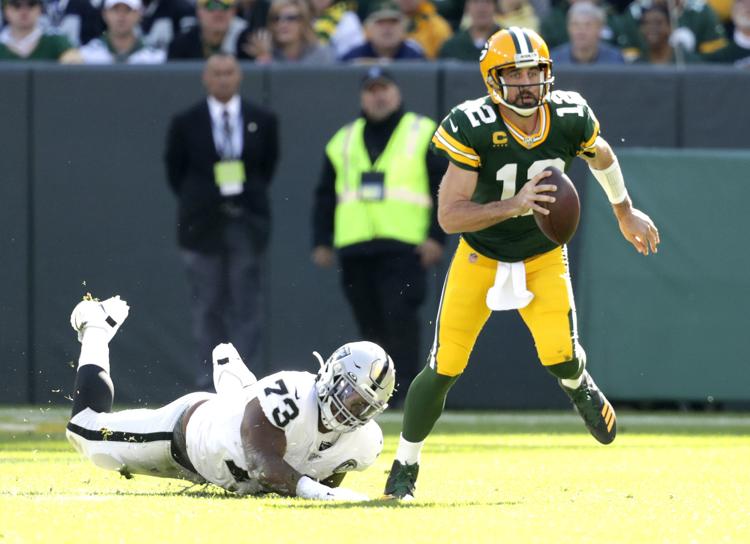 Packers 42, Raiders 24