From Derek and T.J. Watt facing off in California to Russell Wilson continuing his MVP push on the road in Cleveland, here's a look at some notable performances from former Wisconsin Badgers players in Week 6 of the NFL season.
T.J. Edwards — Eagles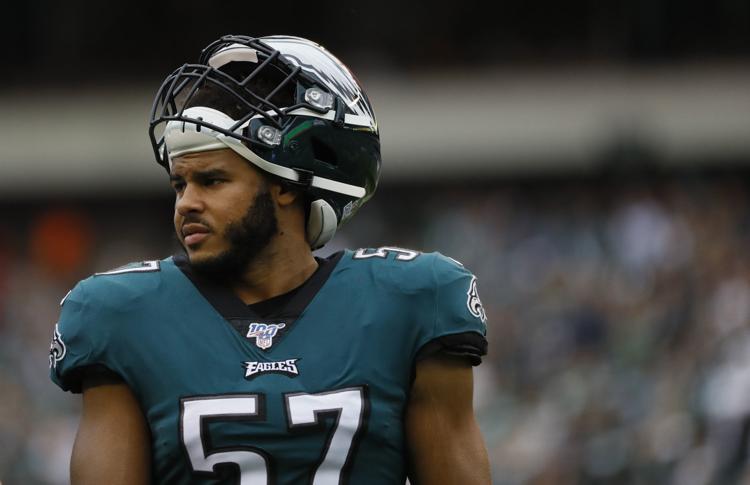 Despite being on the wrong end of a 38-20 decision in Minnesota, Eagles rookie linebacker T.J. Edwards makes his first appearance on our weekly ex-Badgers roundup with four solo tackles Sunday at U.S. Bank Stadium.
Lining up on defense for the second time this season, the tackles were the 23-year-old former UW standout's first in the NFL since joining Philadelphia after going undrafted in April. 
The loss to the Vikings dropped the Eagles to 3-3 on the season, but Edwards, who played 10 snaps Sunday, could be in line for additional playing time after the Eagles released veteran linebacker Zach Brown, who started the first six games of the season before being cut loose following the loss. 
Alex Erickson — Bengals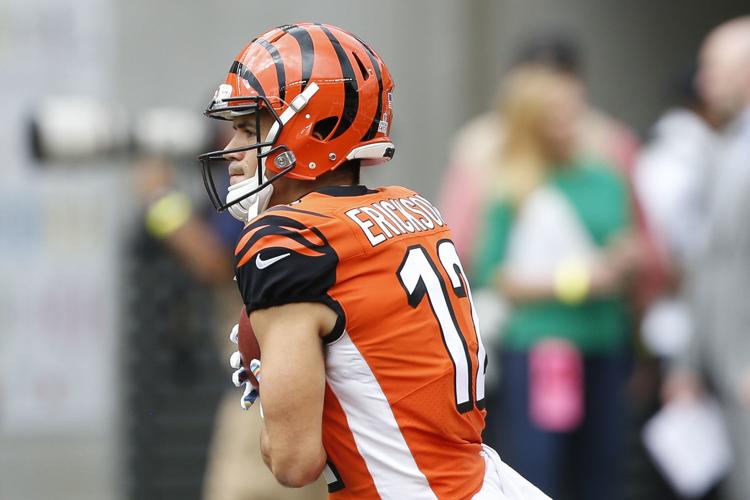 It wasn't enough to help the winless Bengals pick up their first victory of the season, but a week after leaving the game following a hard hit, wide receiver Alex Erickson turned in one of his strongest performances of the season as Cincinnati fell to the Ravens 23-17 in Baltimore. 
Erickson caught four passes for 47 yards while also adding a 17-yard pickup on the ground. 
In five appearances for the 0-6 Bengals, Erickson has 109 yards on 11 receptions, with Sunday's long run accounting for his 17 rushing yards. 
Last week, Erickson was forced out of the game with a possible concussion as Cincinnati fell 26-23 at home to the Arizona Cardinals. 
Melvin Gordon — Chargers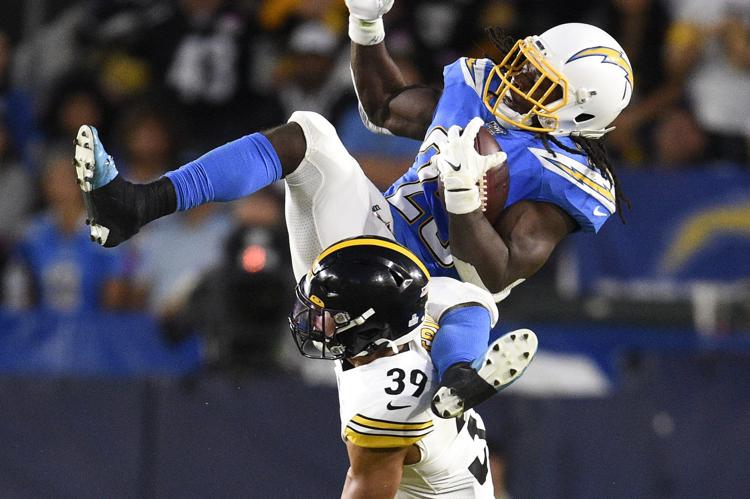 Playing in his second game since ending a holdout that cost him the first four games of the season, Chargers running back Melvin Gordon still looked like he was shaking off a bit of rust as Los Angeles fell to the Pittsburgh Steelers 24-17 at home.
Gordon finished with game with eight carries for 18 yards and three catches for 30 yards. Through two games, he's carried the ball 20 times for 49 yards (2.5 yards per carry) and caught seven passes for 37 yards (5.3 yards per catch). 
Now in his fifth NFL season, all with the Chargers, Gordon is coming off a year that saw him gain 1,375 yards from scrimmage and contribute 14 touchdowns (10 rushing, 4 receiving). 
Dare Ogunbowale — Buccaneers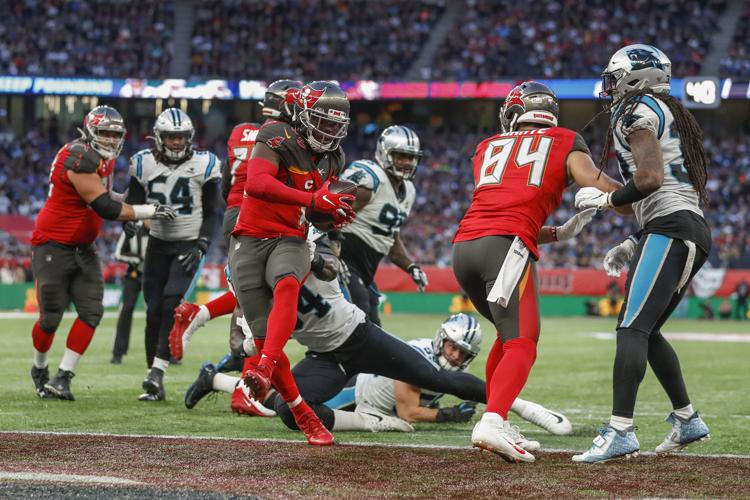 It wasn't enough to lift the Buccaneers over the Panthers across the pond in England, but running back Dare Ogunbowale turned in a performance he'll long remember, scoring his first NFL touchdown in the fourth quarter of Tampa Bay's 37-26 loss to Carolina at Tottenham Hotspur Stadium in London. 
In addition to his 3-yard touchdown run, which brought Tampa Bay within 37-26 with just under 5 minutes remaining, the 25-year-old also caught three passes from quarterback Jameis Winston for 22 yards. 
Ogunbowale has struggled a bit carrying the ball this season, with a net total of -1 yards on three carries, including Sunday's touchdown, but he's made an impact catching the ball with 130 yards on 21 receptions for the 2-4 Buccaneers. 
Ryan Ramczyk — Saints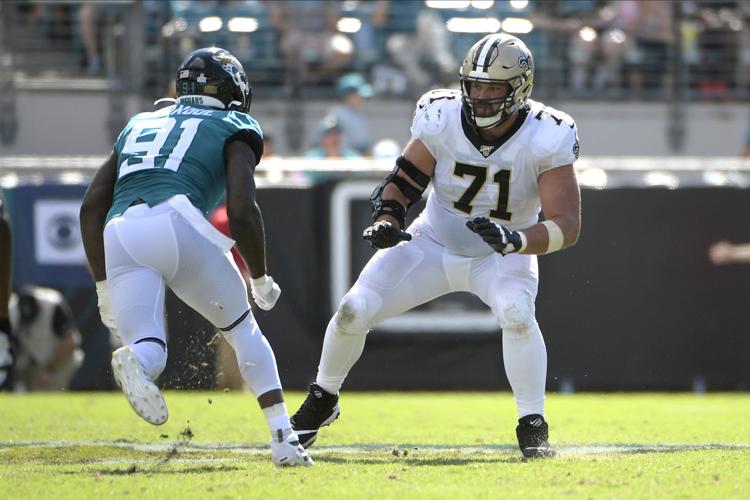 The contributions made by offensive lineman don't always show up in the stat sheet, but the work of Saints right tackle Ryan Ramczyk hasn't gone unnoticed. 
The 25-year-old, who was taken in the first round of the NFL draft in 2017, continued his strong start to the season on Sunday in New Orleans' 13-6 win over the Jaguars at TIAA Bank Stadium in Jacksonville, Florida. 
Protecting backup quarterback Teddy Bridgewater, who started in place of injured veteran Drew Brees, the Saints offensive line gave up three sacks for a loss of 18 yards but provided enough time for Bridgewater to complete 24 of 36 passes for 240 yards and a touchdown as New Orleans improved to 5-1 on the season.
Joe Schobert — Browns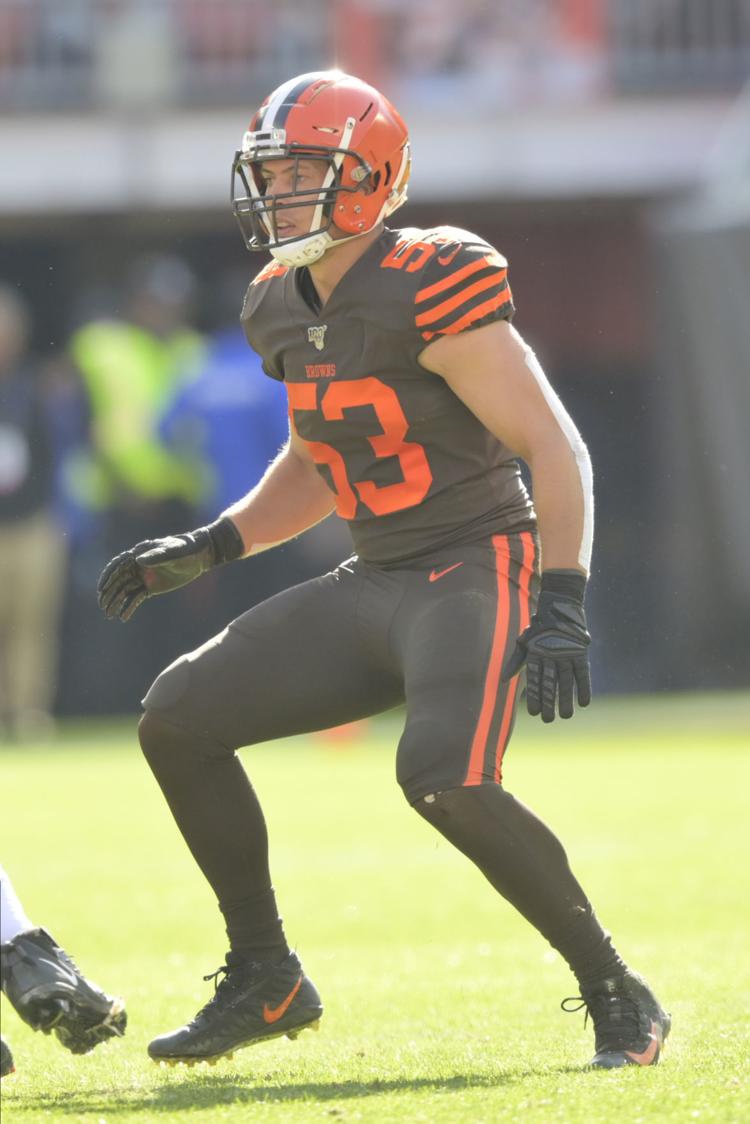 The Browns couldn't pull off the win at home over the surging Seahawks, but linebacker Joe Schobert continued to make an impact as Cleveland fell to Seattle 32-28. 
Schobert had five solo tackles and three assists, which was good enough to leave him with 62 total tackles on the season and in a three-way tie for the league lead with the Panthers' Luke Kuechly and Arizona's Jordan Hicks.
J.J. Watt — Texans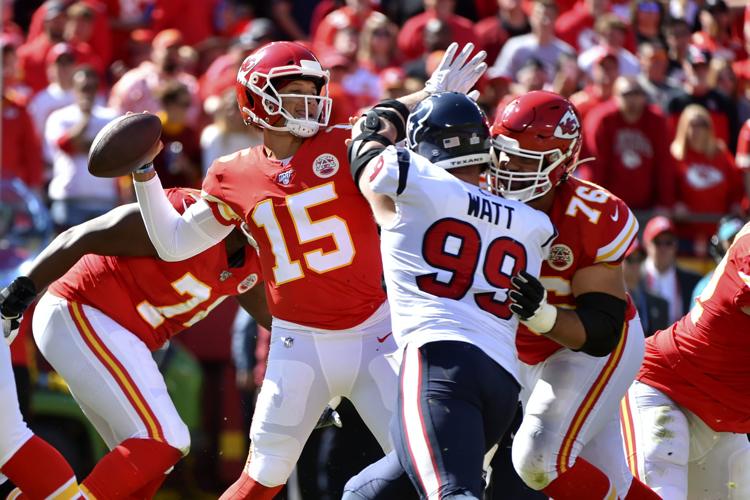 J.J. Watt didn't fill up the stat sheet Sunday, but the three-time defensive player of the year did enough to get the job done as the Texans held off the Chiefs for a 31-24 victory on the road. 
Watt had one solo tackle and an assist as Houston improved to 4-2 with the win at Arrowhead Stadium. 
After giving up 17 points to the Chiefs in the first quarter, the Texans held Kansas City to one third-quarter touchdown. 
In his ninth season with Houston, Watt has 18 total tackles with 4 sacks, a forced fumble and two fumble recoveries. 
T.J. & Derek Watt — Steelers vs. Chargers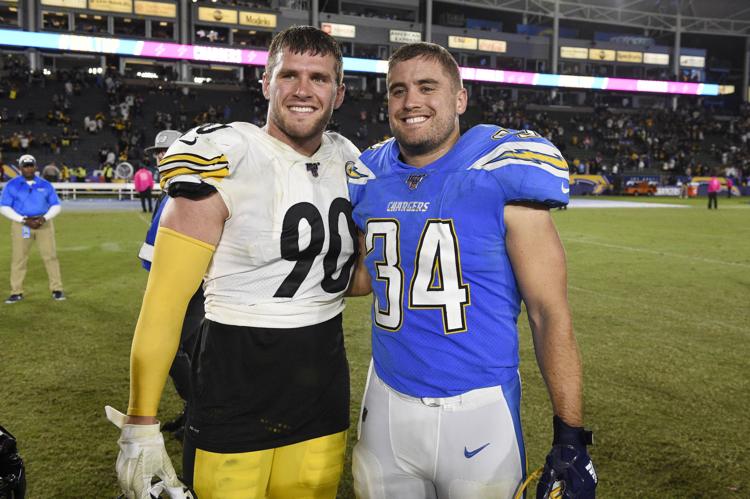 Facing off against older brother Derek Watt, Steelers linebacker T.J. Watt came out on top by helping put away the Los Angeles Chargers on the road with a 24-17 victory.
T.J. Watt had three assisted tackles and half a sack while Pittsburgh did just enough to escape with the win and improve to 2-4.
With the Chargers dropping to 2-4 with the loss, Los Angeles fullback Derek Watt didn't get any touches. 
James White — Patriots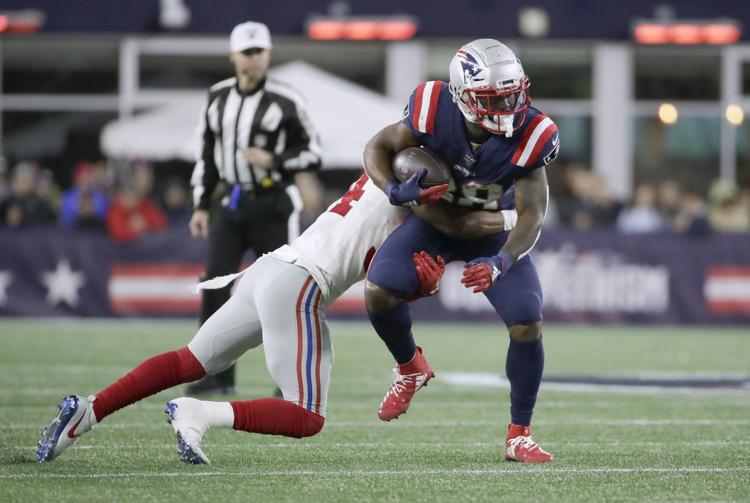 As the Patriots continue their winning ways, New England running back James White continues to be a far greater threat catching the ball than rushing it. 
The 6-year veteran failed to gain a yard on the ground Thursday night in the Patriots' 35-14 win over the New York Giants at home, but he did catch all nine passes thrown his way for 46 yards. 
New England improved to 6-0 with the win, with White losing a yard on the ground but pushing his yards from scrimmage this season to 286. Of those 286 yards, 224 came on his 31 receptions, with White gaining 62 yards on 16 rushing attempts. That comes out to 78.3 percent of his yards coming on passes from future Hall of Fame quarterback Tom Brady. 
This strategy is nothing new for White and the Patriots. Now six games into his sixth season with New England, the former Badger has gained 3,306 yards from scrimmage in his career, with 918 yards coming on the ground and 2,388 yards through the air. While slightly lower than this season's mark, that's still 72.2 percent.
Russell Wilson — Seahawks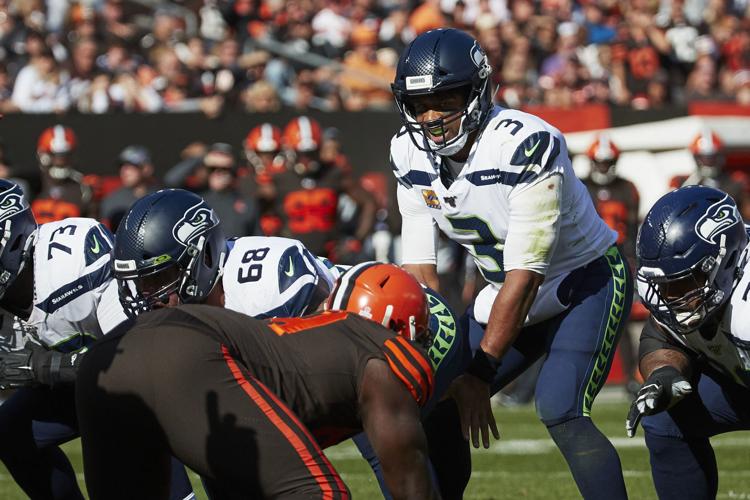 Continuing a run that has him at the center of the MVP conversation, Seahawks quarterback Russell Wilson turned in another strong performance Sunday as Seattle edged the Browns 32-28 in Cleveland. 
Wilson completed 23 of 33 passes for 295 yards with two touchdowns and no interceptions, while also running the ball nine times for 31 yards and another score as Seattle improved to 5-1 on the year. 
For those interested in this sort of thing, Wilson moved ahead of Kansas City Chiefs quarterback Patrick Mahomes as the betting favorite in Las Vegas to win the MVP award this season. 
Through the first six games of his eighth season with Seattle, Wilson is 137 of 189 (72.5 percent), for 1,704 yards and 14 touchdowns without an interception. He's ran the ball 36 times for 151 yards and three more scores.