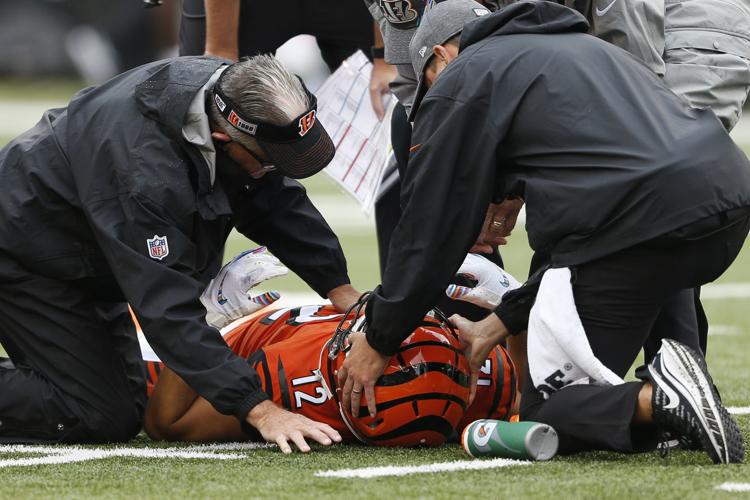 Bengals wide receiver Alex Erickson (above) was forced out of the game Sunday with a possible concussion before he could have much of an impact as Cincinnati fell to 0-5 on the season with a 26-23 home loss to the Arizona Cardinals. 
Erickson, who was starting the game in place of John Ross III, took the hit while trying to catch a pass on third down in the second quarter. He got up on his own and was followed off the field by trainers as he left the game and didn't return. 
Before leaving, Erickson caught one pass for 7 yards and returned one punt for 10 yards.