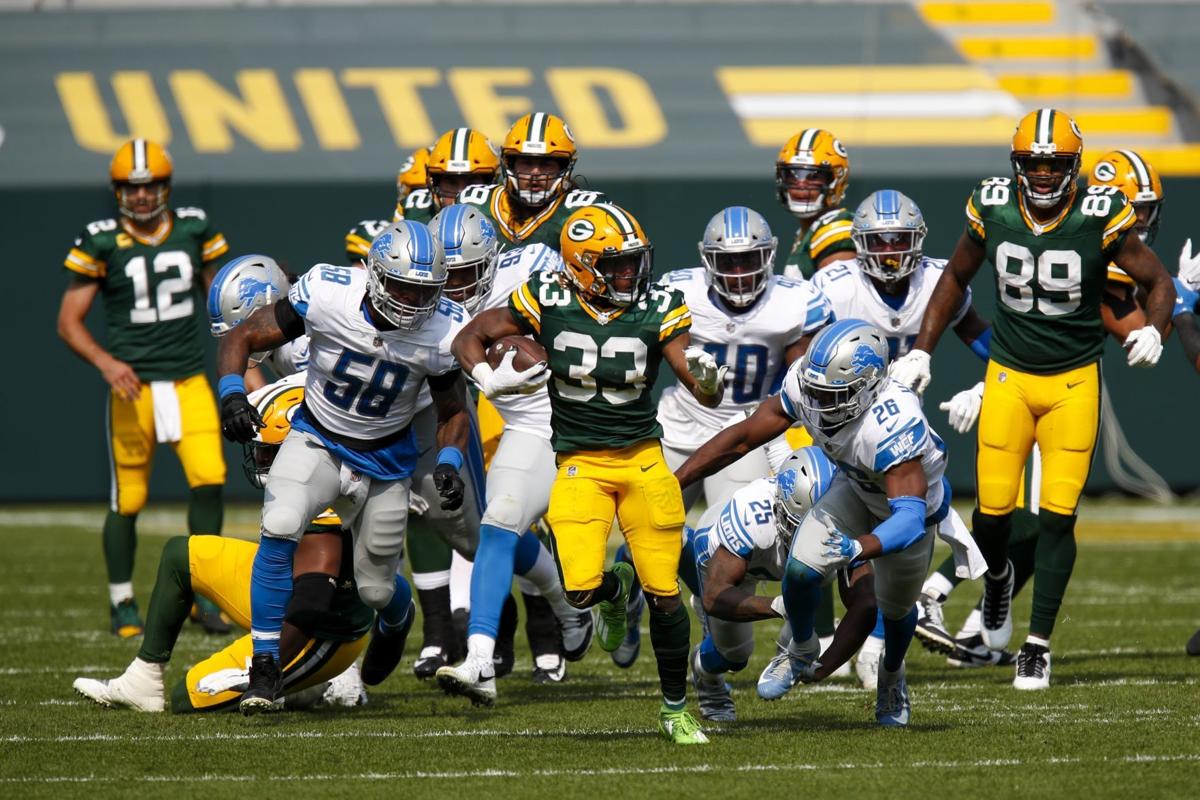 GREEN BAY — To fully grasp just how good the Green Bay Packers offense has been during the team's 2-0 start — an impressive out-of-the-gates scoring explosion that continued with Sunday's 42-21 victory over the Detroit Lions at eerily empty Lambeau Field — allow Aaron Rodgers to underscore the diversity their offense has exhibited.
One week after his favorite receiver, Davante Adams, tied the franchise record for the most receptions in a single game in a season-opening win at Minnesota, the Packers — with coach Matt LaFleur's innovative scheme design, Rodgers' brilliant quarterbacking and running back Aaron Jones' breathtaking game-breaking ability — managed to nearly match the previous week's output with Adams catching just three passes for 36 yards (and spending much of the second half on the sideline with a hamstring injury).
"It was obvious that the game plan was to take Davante out. He was doubled very heavily the majority of the time he was outside," Rodgers explained after the Packers overcame an early 14-3 deficit and finished with 488 yards, 26 first downs, no turnovers and just three punts. "Obviously, we have some playmakers on this team, and '33' is a special player. I thought the protection was fantastic. I thought the run game, we ran the ball effectively. We adjusted, and it was some clean holes and then 'Jonesy' kind of did the rest. He's such a talented guy.
"It was important to find a way to get other guys involved. Because taking away Davante was their No. 1 plan coming in."
Through two games, the 2-0 Packers have scored 85 points and amassed 1,010 yards of offense. Sunday, they let Jones do the heavy lifting — single-game career highs in rushing yards (168) and total yards from scrimmage (236) and three touchdowns (two rushing, one receiving) — but also got meaningful contributions from running back Jamaal Williams (eight carries, 63 yards), wide receiver Marquez Valdes-Scantling (three catches, 64 yards), tight end Robert Tonyan (two catches for 25 yards, including an 11-yard touchdown) and, of course, Rodgers (18 of 30, 240 yards, two touchdowns, no interceptions, one sack, 107.6 rating).
Despite being the victim of some troubling dropped passes — one of the game's more significant minuses, LaFleur said — Rodgers has through two games completed 50 of 74 passes (67.6%) for 604 yards with six touchdowns, no interceptions and one sack (119.4 rating).
The result? The Packers' back-to-back 40-point performances have happened only one other time in the team's stories 102-year history: In the Acme Packers' inaugural season of 1919, when they beat the Menominee North End Athletic Club 53-0 and the Marinette Northerners 61-0 in a year that also included victories over Ishpeming, the Chicago Chilar Athletic Club and the Stambaugh Miners before the Beloit Professionals ended their perfect season in the finale.
"We've got some really good players," said LaFleur, whose teams are now 8-0 against NFC North opponents during his 18-game tenure. "I think everybody's bought into one another and bought into what we're trying to get done, and ultimately they put in the work throughout the week.
"Our guys put their heart and soul into it and that's why they see positive results. But again, we're only two games into this thing."
And much like last week's 43-34 win at Minnesota, things didn't start out perfectly, as the Packers defense put up little resistance against a Lions offense that marched down the field on back-to-back drives to open the game with a 14-3 lead. With no fans in the stands because of the COVID-19 pandemic — the team opted to close the stadium to fans for the first two home games — the home opener was an odd affair in which there would be no energy drawn from chants of "Go Pack Go!" ringing out in one of the NFL's toughest homefield advantage venues.
Instead, the defense got its act together — the crucial play being Chandon Sullivan's third-quarter pick-6 interception return for a touchdown — while the Bad News Lions, already at a disadvantage without six starters (including No. 1 receiver Kenny Golladay) reverted to their disappointing selves after their early success.
"Obviously, we're doing a good job starting fast," said Lions coach Matt Patricia, whose team blew a 23-6 lead in last week's home loss to the Chicago Bears and has now lost 11 straight games dating back to last season. "That energy, that focus, all of it, it's just got to come through for 60 minutes. We can't ride the wave of the game. We can't go up and down and be really high and then something happens and go really low and then try to pick it back up.
"We've got to not think about the end result before we get to the end result. We've got to think about that play at that moment and stay in that moment."
The moment that changed Sunday's game came near the end of the first half, when the Packers delivered what Rodgers likes to call a "double up" — where the offense scores a touchdown near the end of the first half, then gets the ball to start the second half and scores another.
Jones' first touchdown had cut the lead to 14-10, but the Packers' next drive stalled near midfield, forcing JK Scott's second punt of the season. Starting inside their own 10-yard line, the Lions went three-and-out, with quarterback Matthew Stafford taking a 10-yard Za'Darius Smith sack near the goal line.
Taking over at their own 38-yard line with 1 minute left in the half, the Packers benefitted from a pair of personal foul calls on Lions safety Will Harris to move into position for Rodgers' laser strike to Tonyan, giving Green Bay a 17-14 lead heading into halftime and set to receive the second-half kickoff.
On the third quarter's first play from scrimmage, Jones bolted up the middle, jetted between the Lions' two safeties and was off to the races on a career-long 75-yard touchdown run to make it 24-14. The Lions went three-and-out on their next series, then Sullivan picked off a Stafford pass in the flat and returned it 7 yards for a touchdown and a 31-14 lead.
"I've talked about it over the years, how momentum changing and how monumental those opportunities to 'double up' can be, to go from a down 4 to up 10 in not much time," Rodgers said. "We scored in 45 seconds, 50 seconds and we scored on one play. Next thing you know, we're up by 10 points. That was important. ... And then Sully picks it off and we're up three scores. Then you're really, really playing downhill."
Added LaFleur: "No doubt about it, that totally turned the tide and changed the momentum."
Whether the Packers can keep riding that momentum remains to be seen, especially with a difficult road matchup with the New Orleans Saints looming next Sunday night. But two games in, they look like a vastly improved offense with players who across the board understand LaFleur's scheme far better than they did in Year 1.
"Obviously, we had over 500 yards in Week 1, and close to that in Week 2 and doing it a little differently," Rodgers said. "We ran the ball (and) had good balance in Week 1, but we threw it more effectively. Today, we ran the heck out of the ball. Had fantastic balance.
"I like where we're at. I knew we were at a different place starting this year than last year. Even though we didn't have the offseason program and training camp was different, I really felt better about my feel within the offense and what we on paper had talked about doing. A lot of stuff has played itself out in the first two weeks."
---
Photos: Packers overcome early deficit to defeat Lions
Photos: Packers overcome early deficit to defeat Lions behind career day from Aaron Jones
Packers 42, Lions 21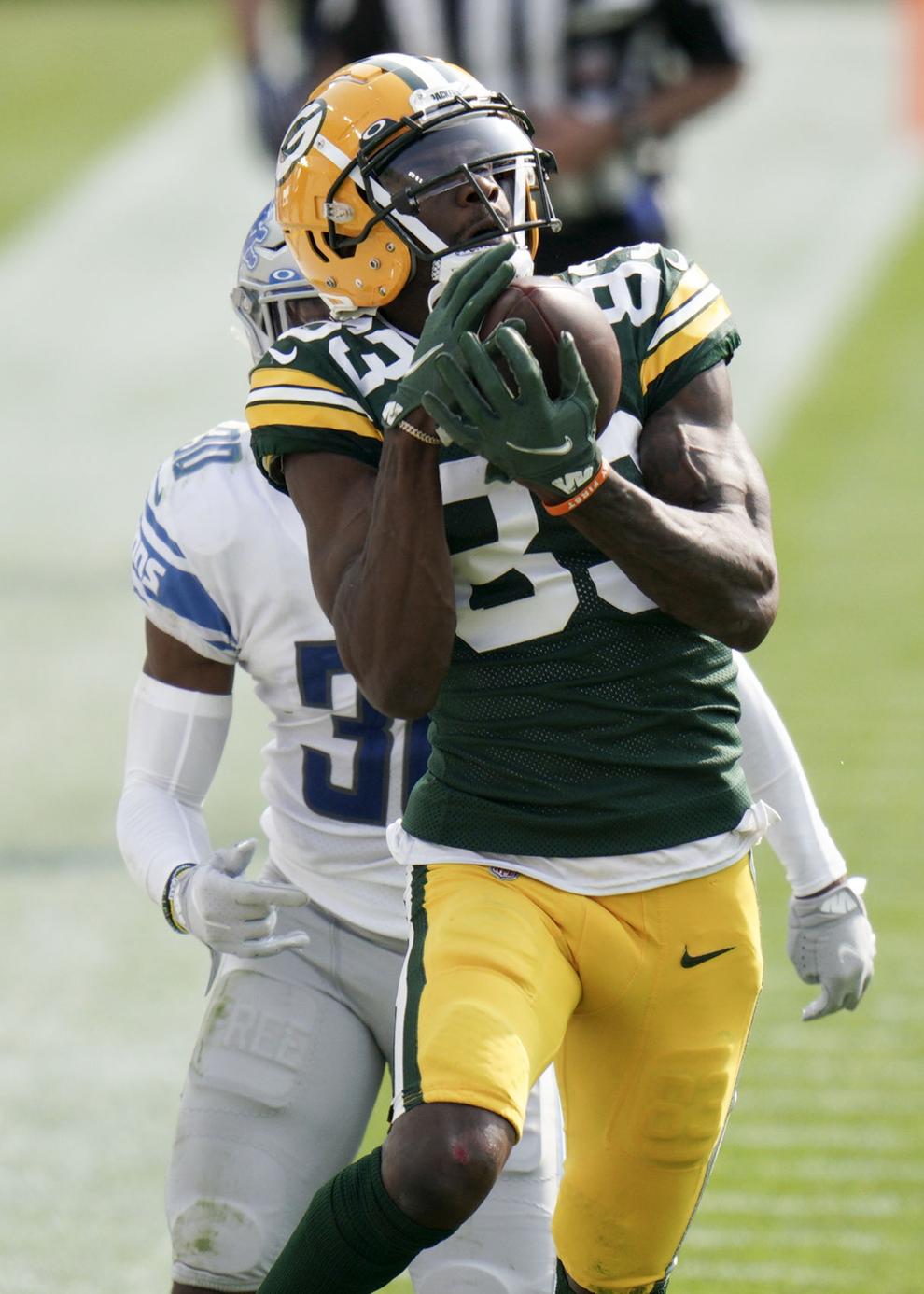 Packers 42, Lions 21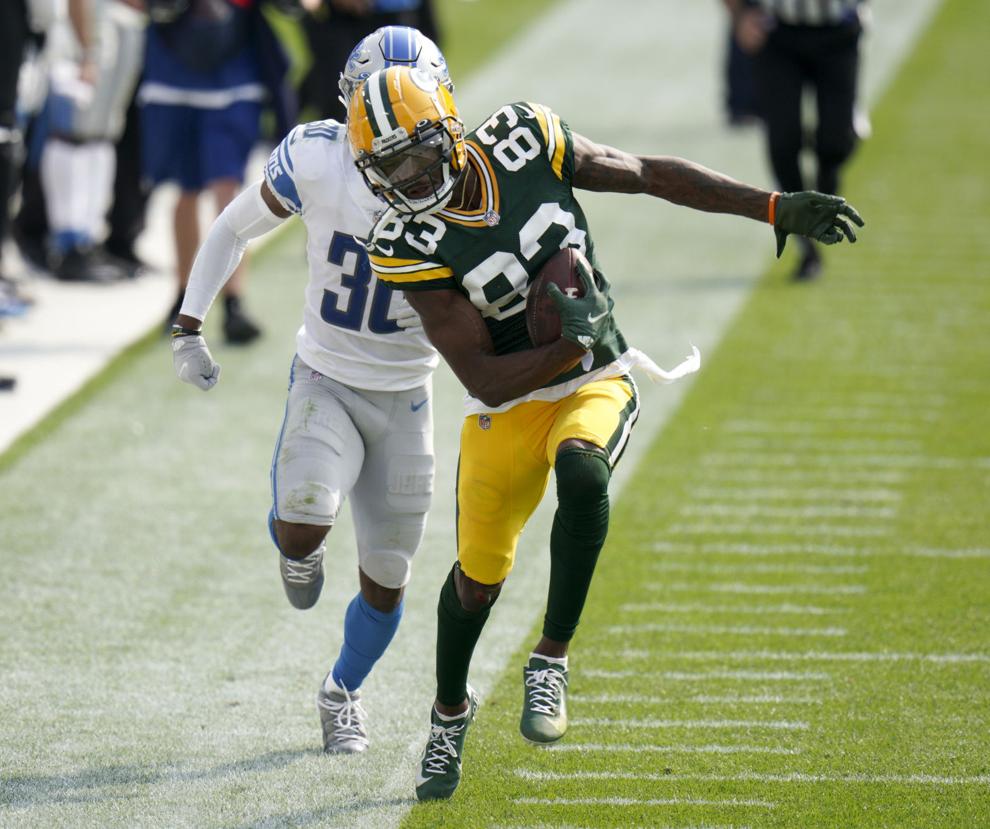 Packers 42, Lions 21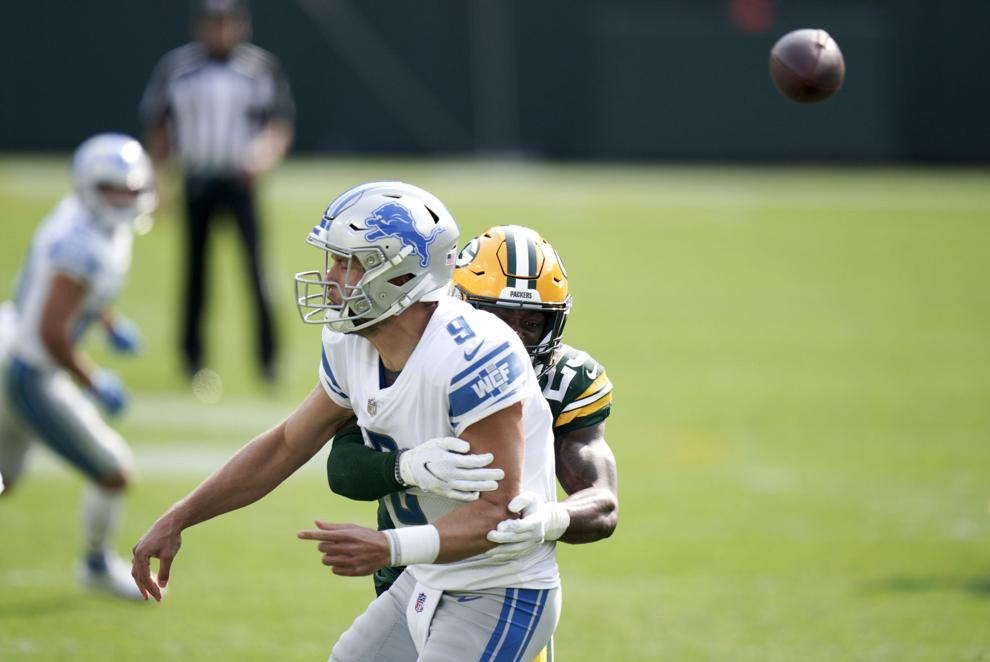 Packers 42, Lions 21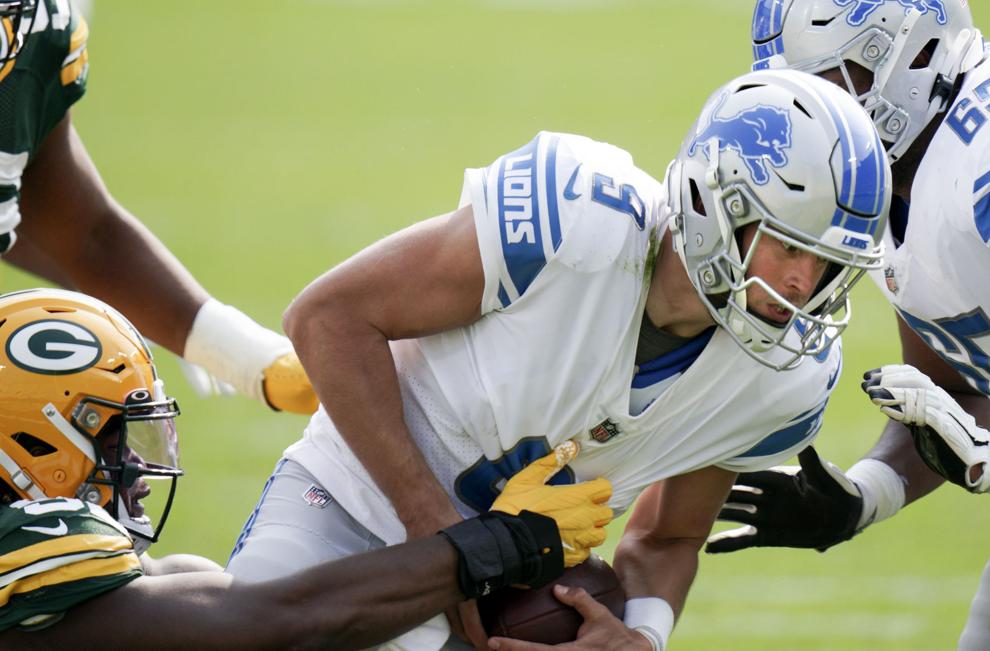 Packers 42, Lions 21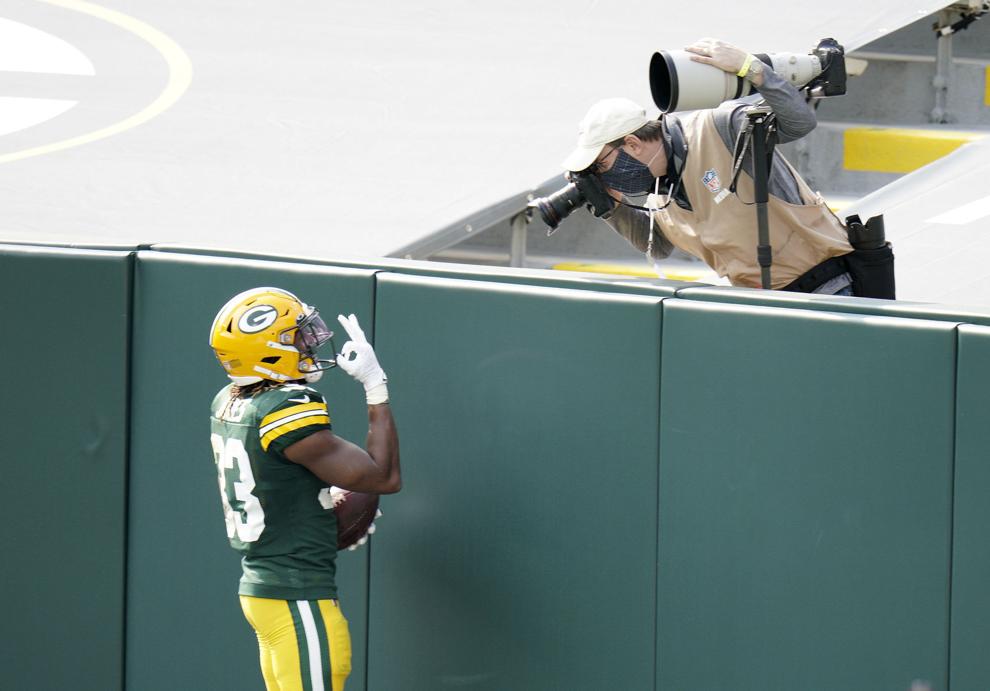 Packers 42, Lions 21

Packers 42, Lions 21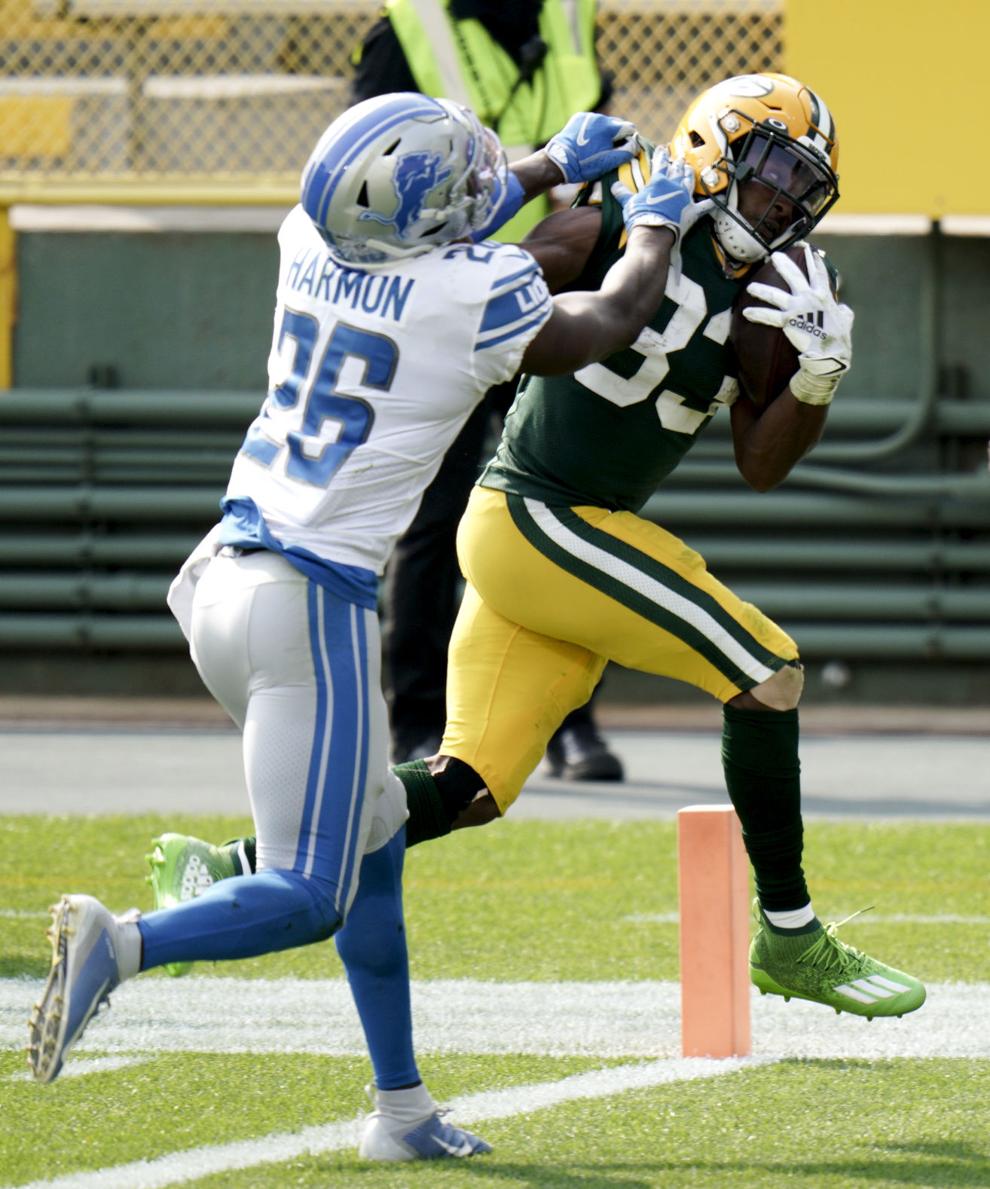 Packers 42, Lions 21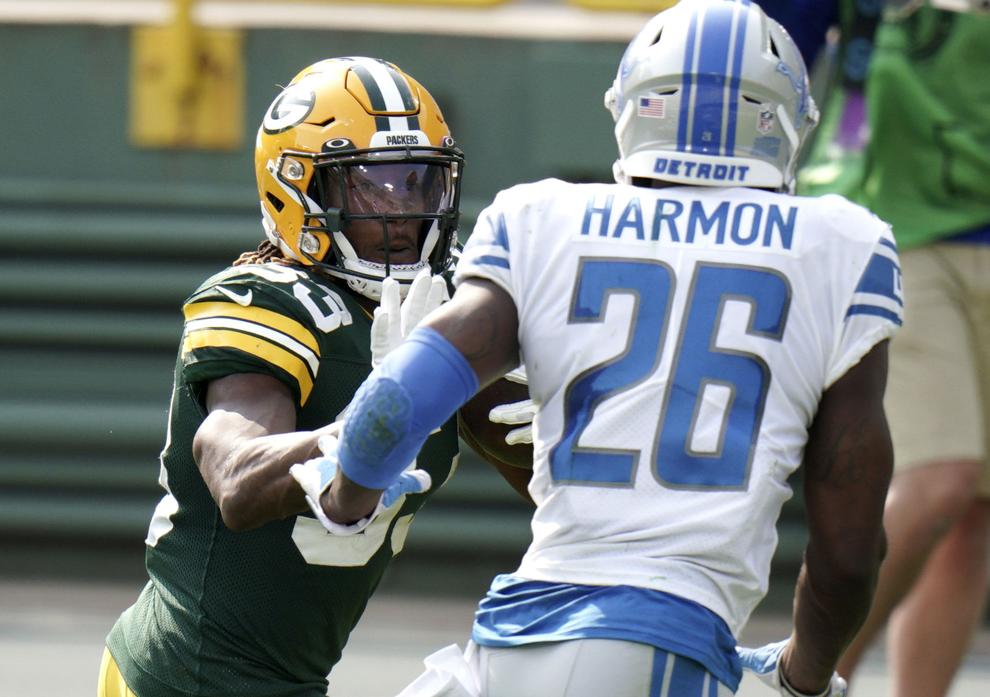 Packers 42, Lions 21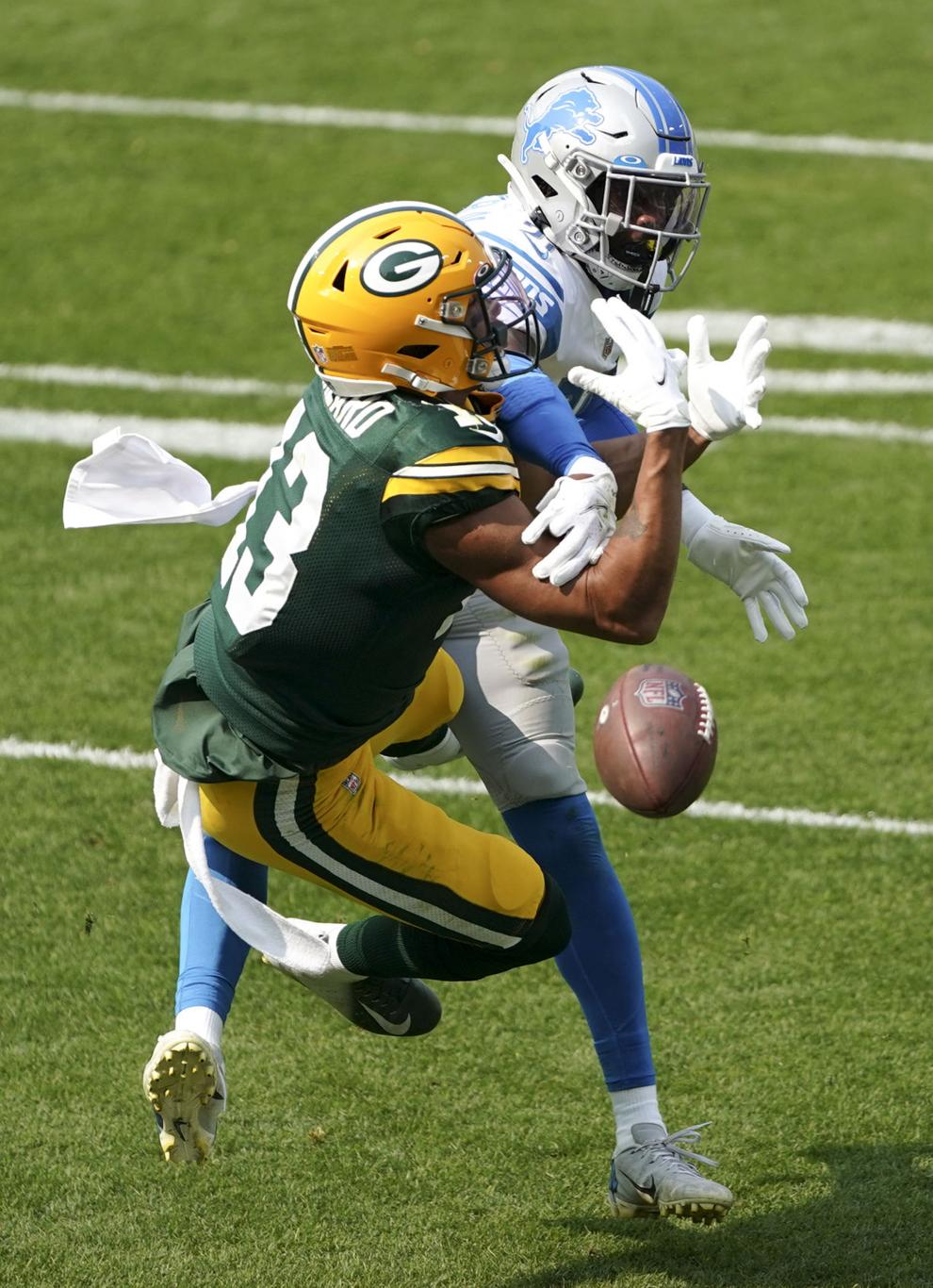 Packers 42, Lions 21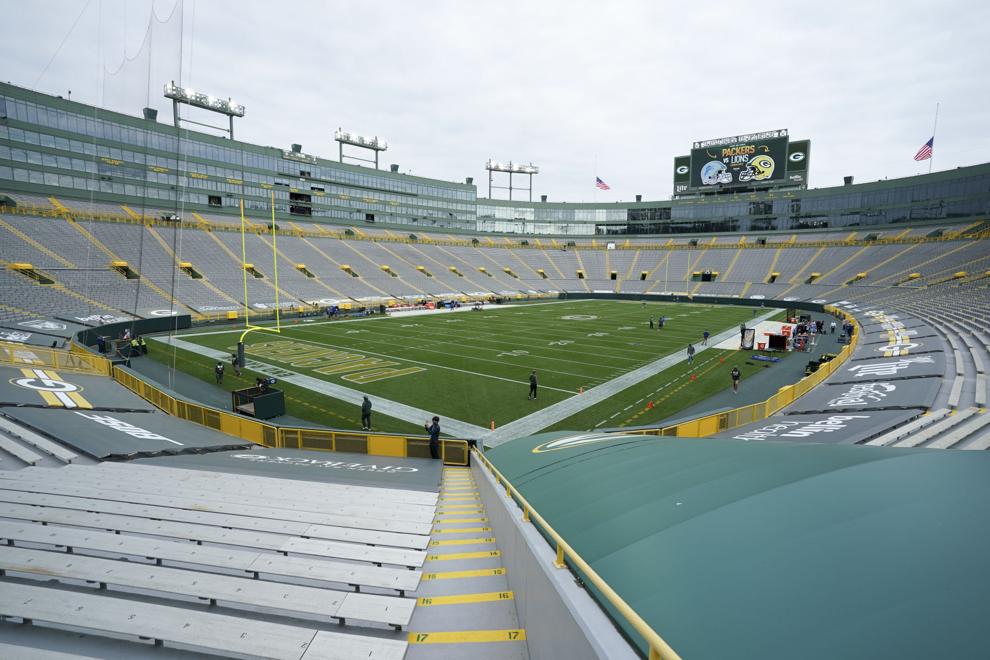 Packers 42, Lions 21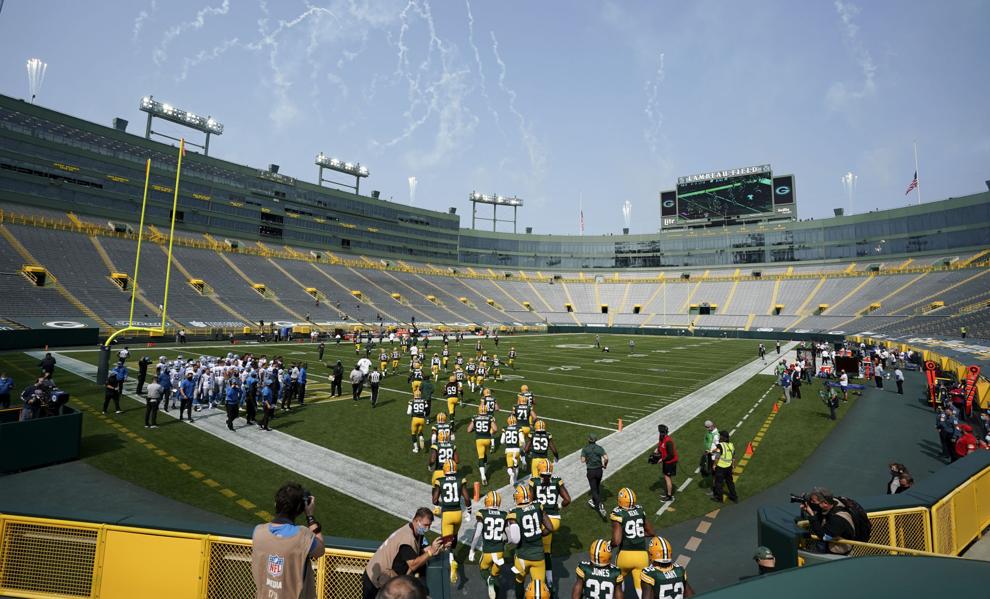 Packers 42, Lions 21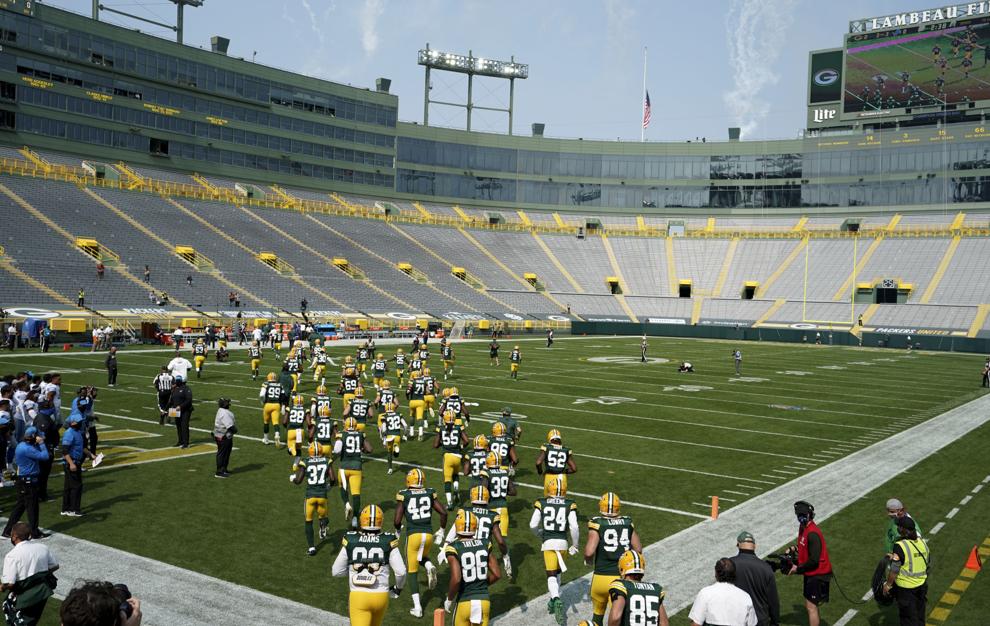 Packers 42, Lions 21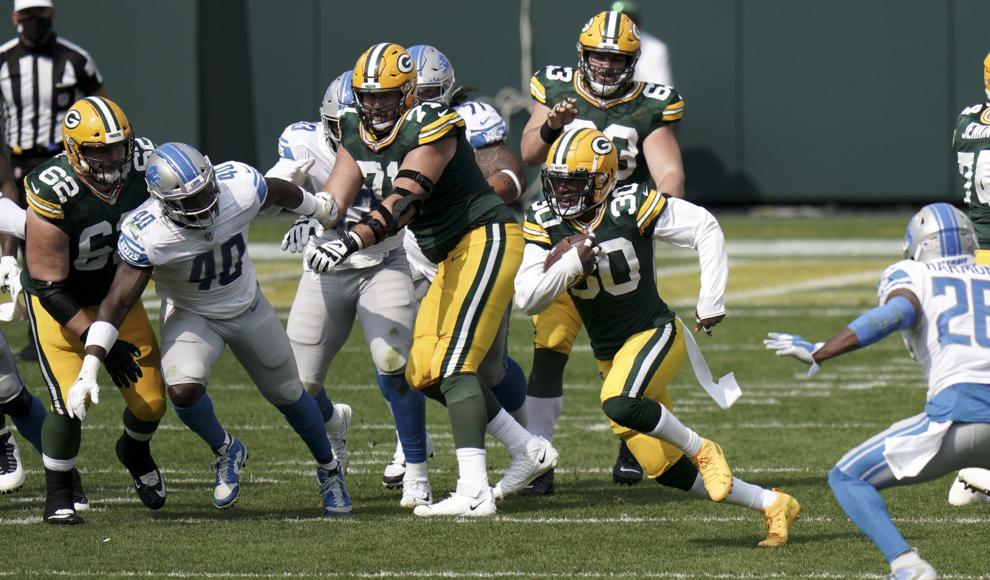 Packers 42, Lions 21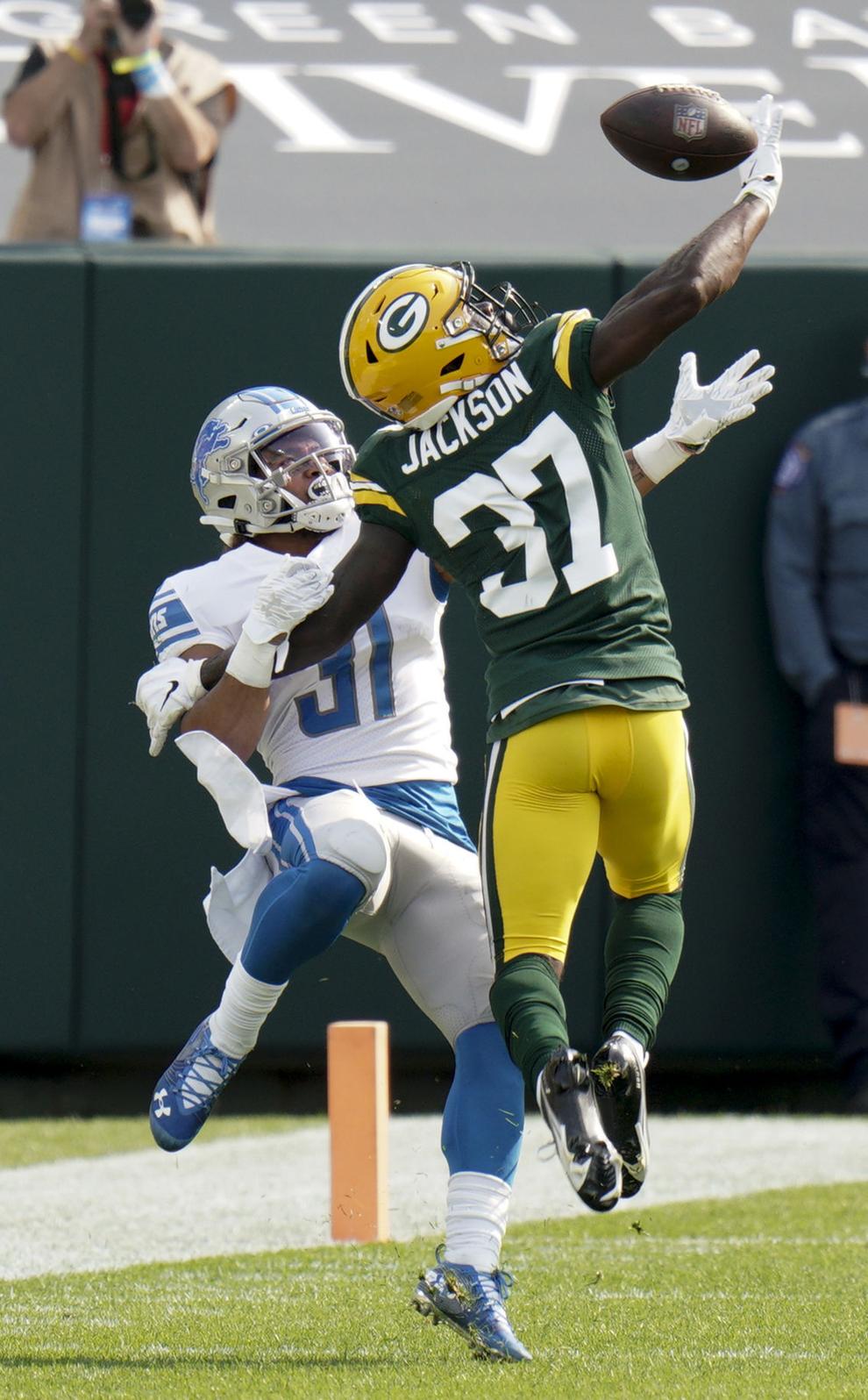 Packers 42, Lions 21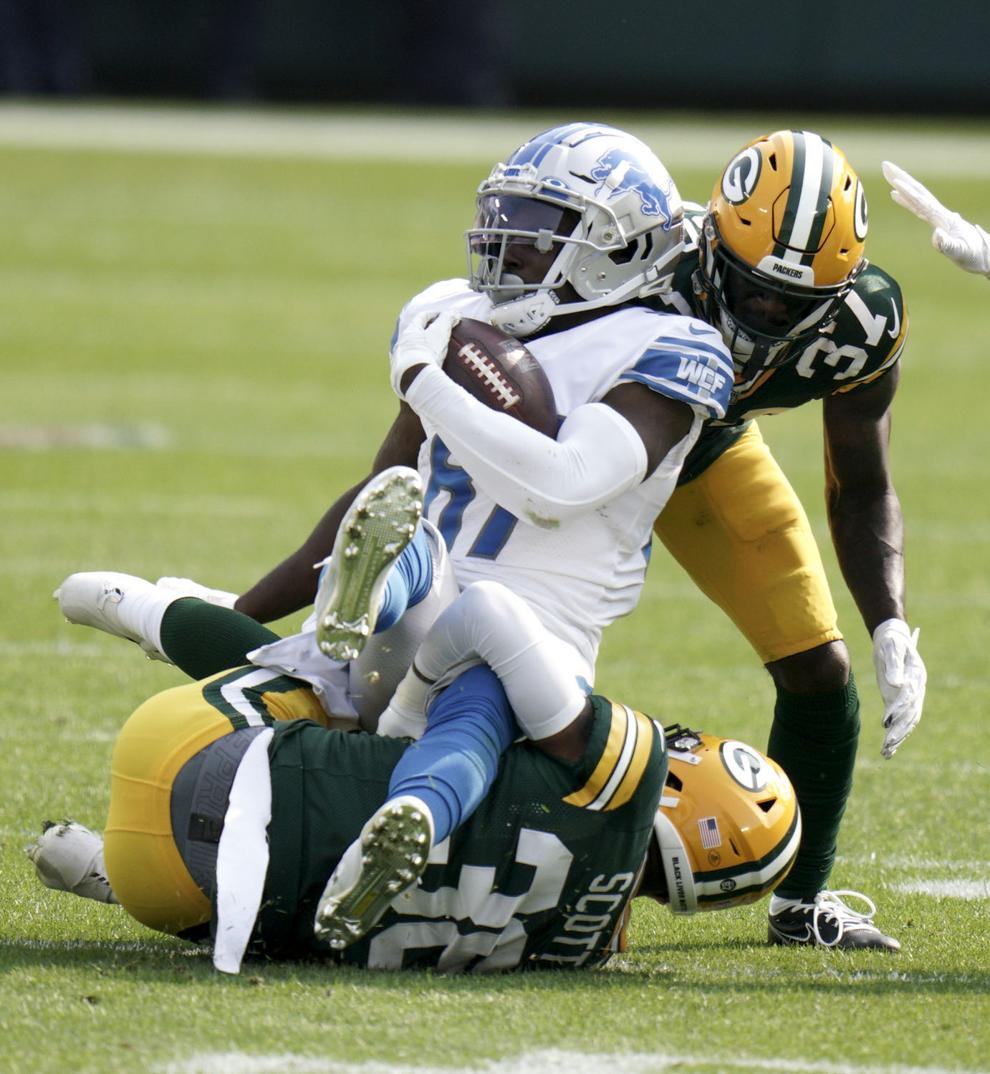 Packers 42, Lions 21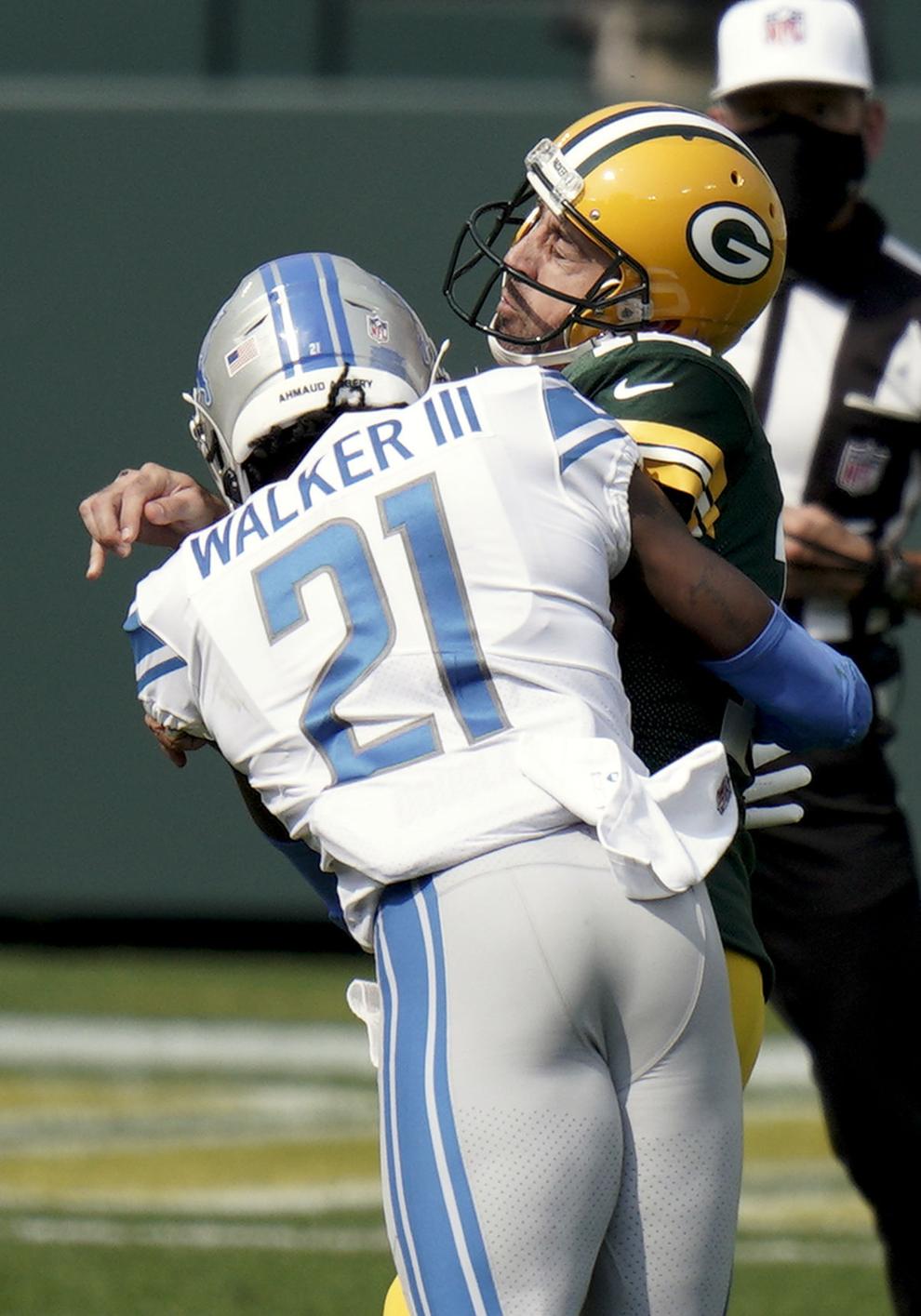 Packers 42, Lions 21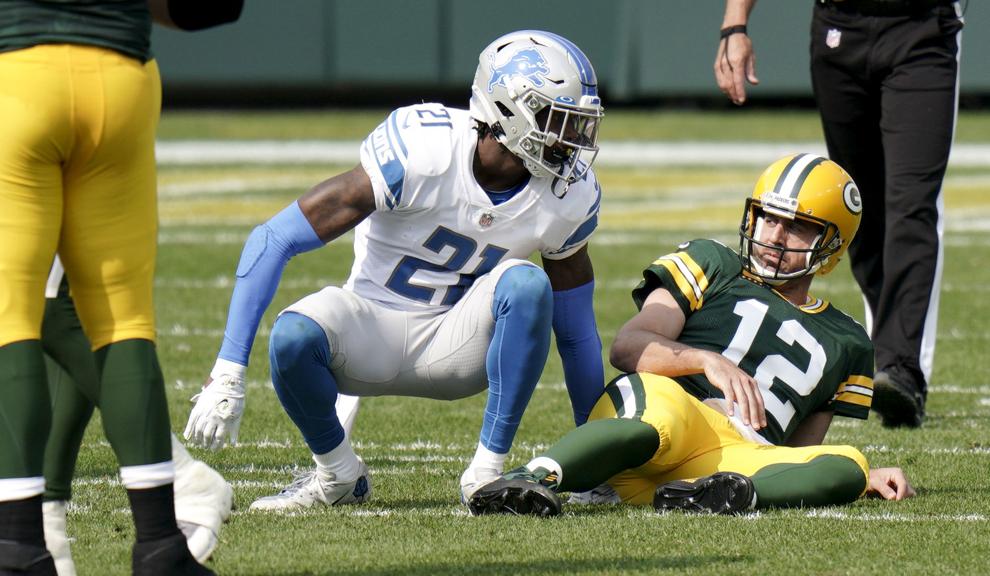 Packers 42, Lions 21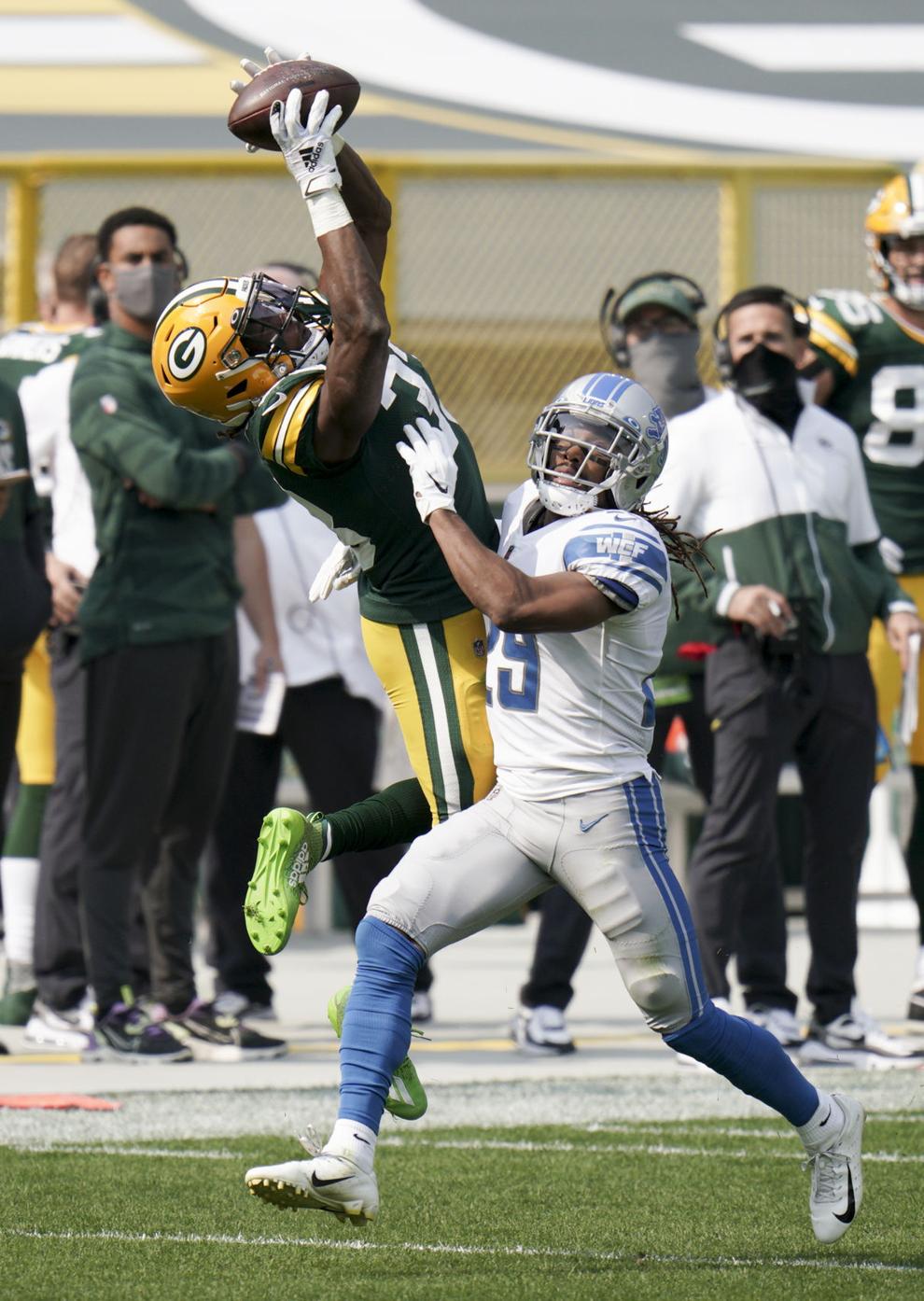 Packers 42, Lions 21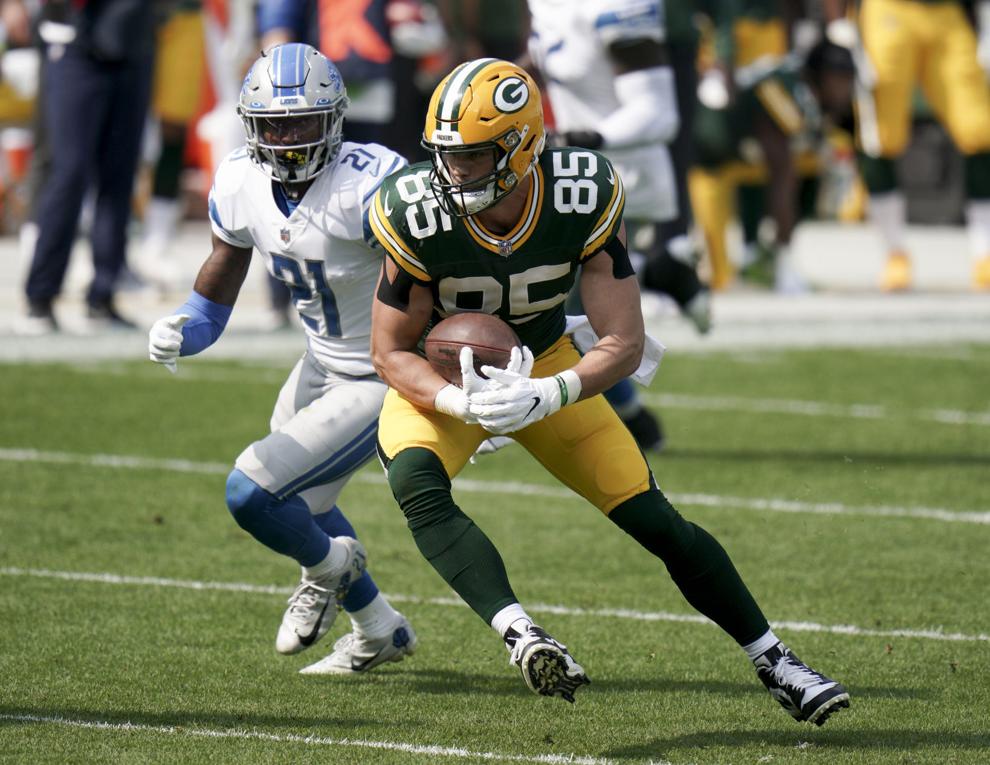 Packers 42, Lions 21
Packers 42, Lions 21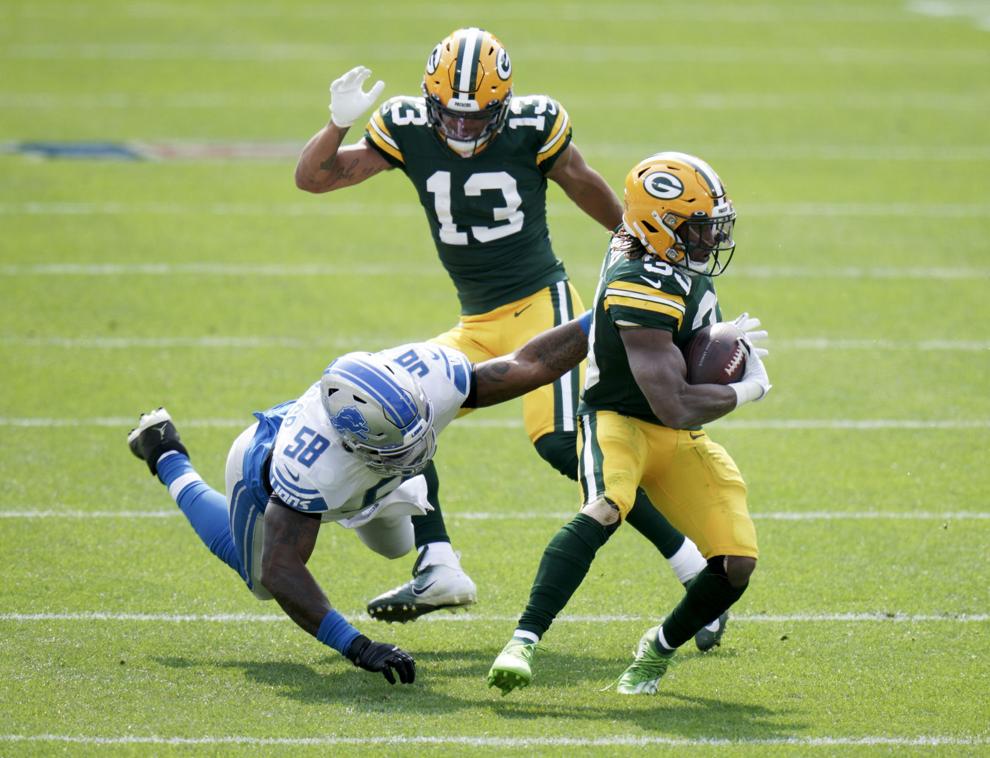 Packers 42, Lions 21
Packers 42, Lions 21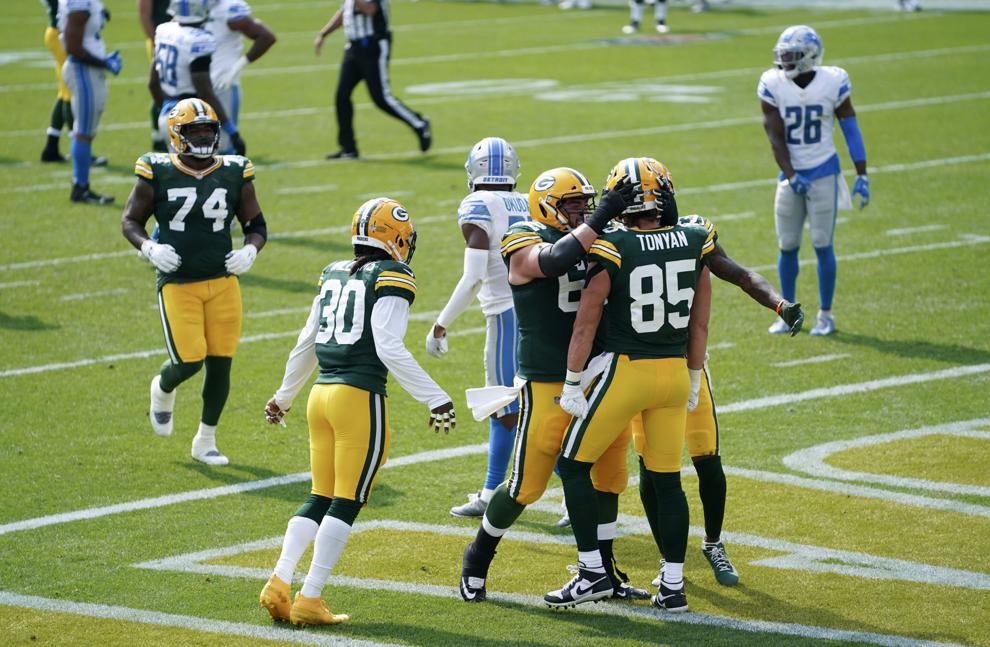 Packers 42, Lions 21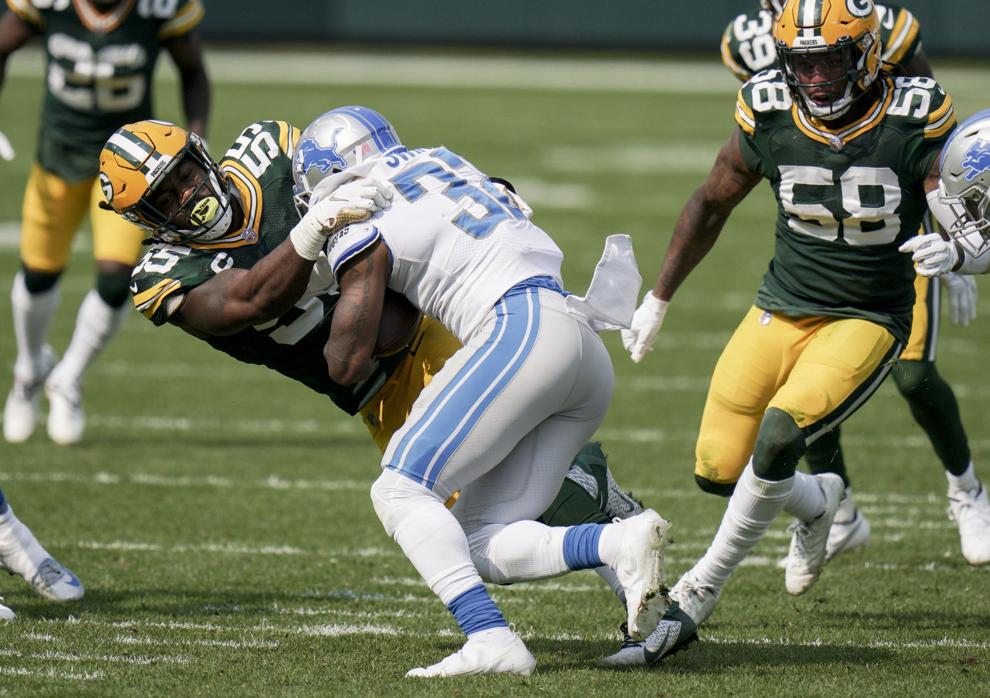 Packers 42, Lions 21