But as the Green Bay Packers closed out this year's offseason program last week, the fourth-year kick returner and wide receiver was again being talked about — but for the right reasons.
Much of the offseason focus was on other wide receivers in the mix behind No. 1 pass catcher Davante Adams — from Geronimo Allison's extensive work as a slot receiver, to Marquez Valdes-Scantling getting a ton of snaps as the No. 3 receiver with the starters, to Aaron Rodgers raving (again) about former UW-Whitewater star Jake Kumerow.
But it was Davis who head coach Matt LaFleur singled out at the end of the mandatory minicamp last week as having flashed.
"A guy that may have been forgotten a little bit is Trevor Davis," LaFleur said. "He made a lot of great plays down the field. He has speed. That's one thing I love about our group is our guys can run. Anytime you have a group of receivers who can run, you have a chance."
"I've been really impressed with him. I feel like he's come a long way. The effort and the intensity level with which he practices has certainly improved."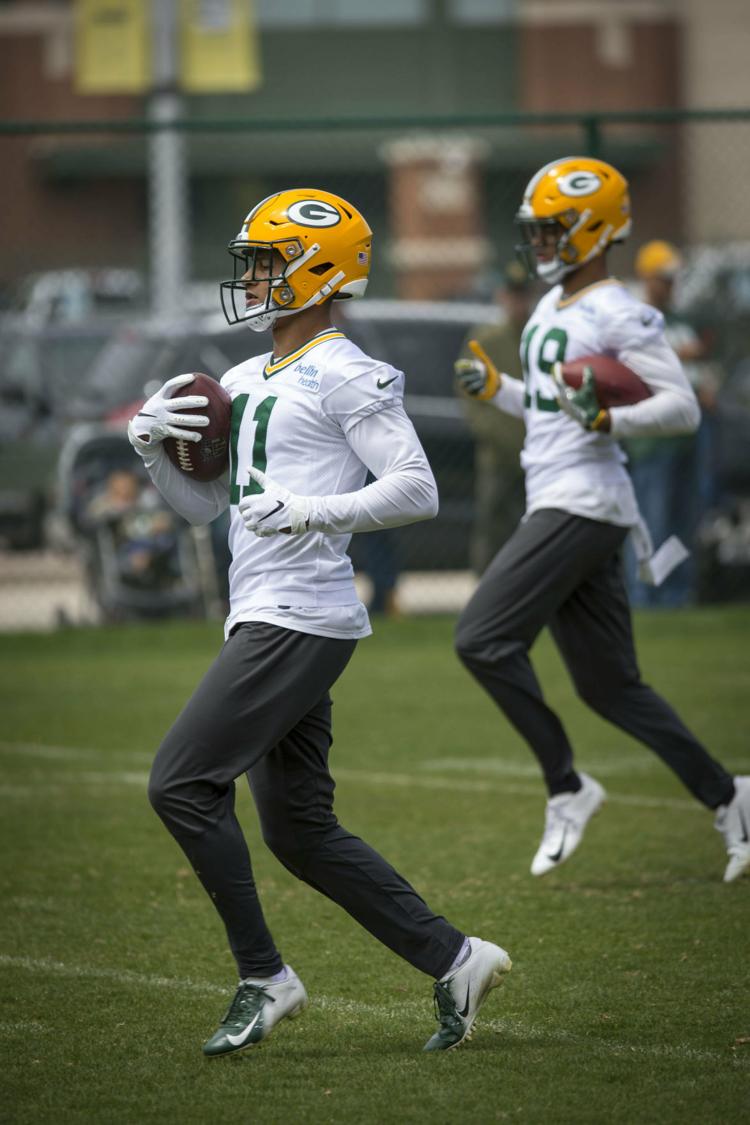 The 6-foot-1, 188-pound Davis certainly can run, having been clocked at 4.42 seconds in the 40-yard dash coming out of the University of California, making him one of the fastest players on the roster. Yet it hasn't led to much opportunity or production.
A fifth-round pick in 2016, he enters his fourth NFL season with just eight career receptions for 94 yards and a touchdown. Last year, because of the hamstring injury, he played in just two games and didn't record a catch.
It's possible no other receiver will benefit more from the fresh start of a new offense and new coaching staff than Davis.
"They say it's a clean slate, so I'm taking it as a clean slate. I'm coming in here to compete," Davis said. "I have a year's worth of not a lot of tape (but) a new coaching staff. Really, it is a clean slate — going out and showing what I can do every day. It's been a good offseason."
Packers quarterback Aaron Rodgers sees big things for receiver Jake Kumerow in new head coach Matt LaFleur's offense.
The 25-year-old Davis' in-season contributions his first three seasons have been limited to special teams, where he had a crucial punt return late in a 2017 victory at Cleveland and finished third in punt return average (12.0) and tied for seventh in kickoff return average (22.8) in the NFL that year.
But he did nothing last season as a hamstring injury that plagued him throughout the offseason and training camp landed him on injured reserve to start the season. He was activated off IR in November, only to re-injure his hamstring after two games.
"It's tough," Davis said. "It's something I've never been through. I've never really had any hamstring issues before. Really going through it helped me out a lot to figure out my body and what I need to get right. I feel really good coming into this year."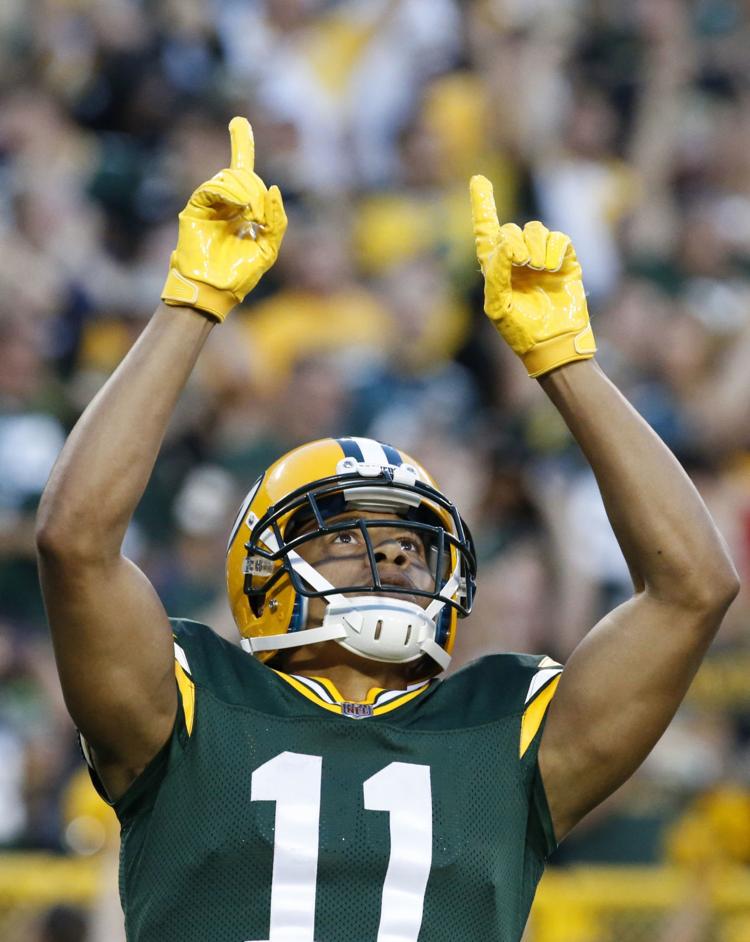 That's perhaps why he looked as good as he did in organized team activity practices and the minicamp, even with the caveat that thorough evaluations can't be made off helmet-and-shorts practices.
"We all have to understand, it's in the shorts, you've just got the helmets on, and we still have so much more with training camp. But he definitely has done some nice things," offensive coordinator Nathaniel Hackett said. "He's made some electric catches, he's picking up the system well — he needs to get even better at it — but with all the guys, it's such a young group, it's exciting to see where they're all going to go.
"Trevor's definitely a guy that when you put on the tape and watch him, as a coach, you say, 'Whoa.' He does stand out. He's had a couple plays that, I mean, it was unbelievable. So he's definitely doing some good things."
One of those plays came last week during minicamp, when he went up high to catch a pass from Rodgers that got everyone's attention.
DeShone Kizer and Tim Boyle haven't been very good. In fact, neither one looked ready to go in and win games should Rodgers suffer a significant injury for the third season in a row.
"We joke about how the perfect throw to Trevor is behind him, way in front of him or above his head where he's got to jump, because he's almost 100% on those plays," Rodgers said. "We laugh sometimes: You throw it behind him and he makes this super-routine (looking) kind of catch and he doesn't really break stride.
"He's done a nice job for us. Every day, there's been one play he's made that jumps out on the film. He's just got to keep rolling when we get the pads on."
NASHVILLE, Tenn. — Tex Schramm often called Gil Brandt into his office to look at the fabric swatches draped all over his furniture, wanting a…
And that'll be the challenge for Davis, as well as the other wide receivers in a wide-open competition at the position.
"I feel confident with myself. It's good to be this far along and have no hiccups or anything like that. Just go out there and play confident," Davis said. "To me, (the competition) is a good thing. At the end of the day, it's only going to make me better. The more competition, the better. People are going to notice us as being a real top-tier receiving corps, because we have a lot of great guys in this receiving corps.
"It's up to us to make it hard on the coaches to make a decision, because we're all going to be out there doing our best."