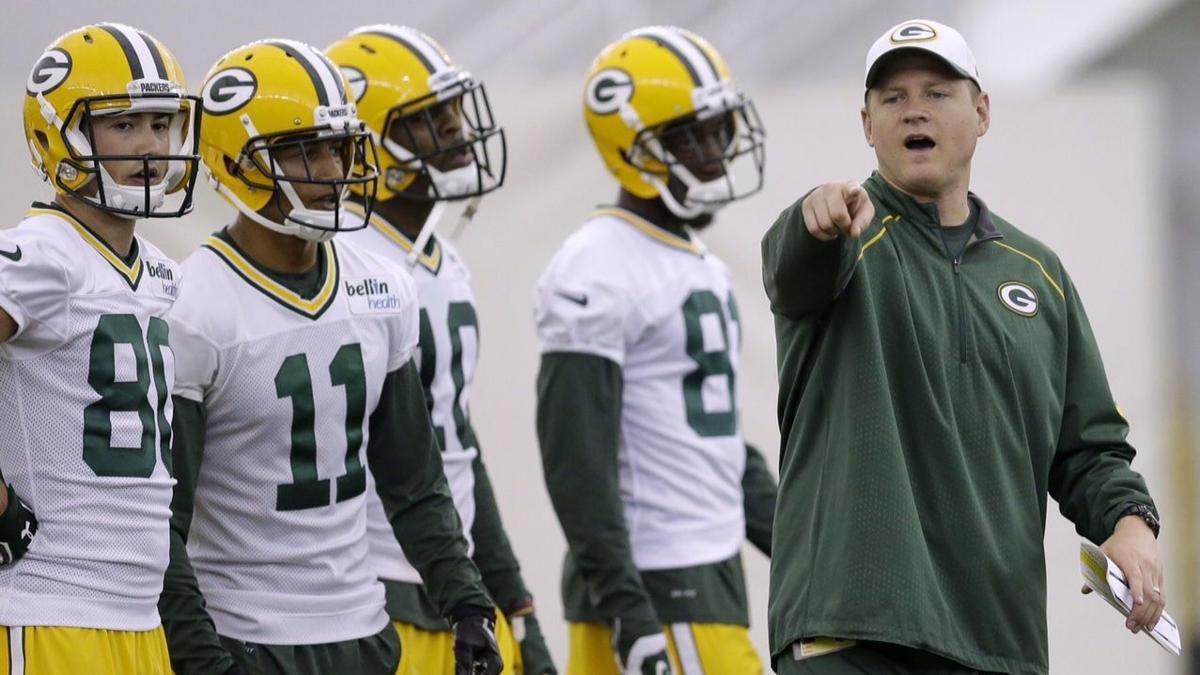 GREEN BAY — In his more than 15 years in the NFL, Aaron Rodgers has built a handful of really close relationships with assistant coaches.
Some became greater consiglieres than others to the Green Bay Packers' quarterback, but they all made indelible marks on Rodgers throughout his career, from quarterbacks coaches like Tom Clements and Alex Van Pelt, to old offensive line coaches like Joe Philbin and James Campen, and even coaches on the other side of the ball, such as former secondary coach Joe Whitt and current defensive coordinator Mike Pettine. Rodgers also hit it off essentially right away with current offensive coordinator Nathaniel Hackett, whose effervescent, sometimes wacky personality resonated with the two-time NFL MVP.
But it seems obvious Rodgers' closest coaching confidante at this point is quarterbacks coach Luke Getsy, who is on his second tour of duty with the Packers after spending 2014 through 2017 on ex-coach Mike McCarthy's staff — first as an offensive quality control coach, then as wide receivers coach.
After a year at Mississippi State as the Bulldogs' offensive coordinator and receivers coach, Getsy returned to Green Bay a year ago when head coach Matt LaFleur hired him as quarterbacks coach. Earlier this offseason, LaFleur promoted Getsy, adding the passing-game coordinator role to his title.
"We've had some great guys in the room over the years that I became really close to, and Luke and I created a really good friendship when he was here as a receiver coach," Rodgers said last offseason. "Luke is around my age, but he's got four kids — so we're kind of at a different stage in life right now. He's got an amazing wife. Any wife, I think, that's in this business has to be a heck of a person to put up with (the coaching lifestyle)."
Because of the COVID-19 pandemic and the "virtual" offseason it forced all 32 NFL teams to have this spring, Getsy spent more time with his wife Tina and their four kids — at least in person — than he did with Rodgers and the Packers' other quarterbacks, including rookie first-round pick Jordan Love.
While coaches around the league have tried to make the best of the situation, Getsy was honest in his assessment of how digital teaching compared to his more hands-on approach.
"Obviously it's a huge change for how you connect with your player. I realized I'm a much more visual person. I like showing pictures, I like showing film and discussing it," Getsy said during a Zoom video conference call with Wisconsin reporters last week. "That aspect was kind of taken away from me, so I had to challenge myself to learn different ways — different ways to quiz guys, different ways to keep them attentive in this whole thing. That's one thing that I realized as a couple weeks went on, I think it started to wear on the players a little bit — not having that connection, that physical connection and relationship.
"You had to get creative and you had to find some different ways to challenge and make sure that they're retaining the information that you're giving them, because it's a whole lot of talking. That part of it is probably different for the football players that I've been around in my past. It's usually, you teach, you go apply it, and then you evaluate that application. We didn't really get that part of it, so we had to find some creative ways to make sure that they were able to retain the knowledge."
How well they retained it will be tested once training camp kicks off in late July, assuming it does start on time. And while Rodgers, entering his 16th year in the league, 13th as the Packers' starter and second in LaFleur's offensive system, might not be as adversely affected by the disconnected offseason program, Getsy's younger quarterbacks — backup Tim Boyle, Love and undrafted rookie free agent Jalen Morton — surely could have used the on-field work during the organized team activity practices and minicamp that were lost to the coronavirus.
"You've got Aaron, who's been through enough and has been through our offense now. If this was a year ago, it would be much more difficult, I think," Getsy explained. "But because it's not, I think Aaron and Tim are at a great place and will be at a great place. But the two young guys, yeah, it's going to be a demanding training camp for them because they don't even know exactly what the drill is that we're going to do yet. They've only seen a video of it. They haven't had to say a cadence or say a play in the huddle with the team.
"Seeing and hearing how (wide receiver) Davante (Adams) talks about a route or runs a route and what it's supposed to look like, and watching Aaron throw and watching his rhythm and his feet — I just think there's a lot of value in all that, in seeing that, that those guys are going to miss. The demand of training camp is to get as much of that in as we can and watch as much of it and talk about it as much as we can. We've got a lot of work to do, especially with the young guys. I'm excited for it."
He's also excited for the increased responsibility of his new role, although Getsy downplayed how much added work it entails. LaFleur, meanwhile, was vague about how Getsy's new title will affect his day-to-day or game-day duties, saying, "It's just something that you do when people put in the time, the effort, the energy and you want to reward good work. As far as like how we interact, I don't think it's going to have a big impact, but Luke, shoot, he designed most of our third-down packages. I think he's got a really good grasp of what we're trying to get accomplished, so I just thought it was the right time for that natural progression."
Getsy said he's seen Rodgers make his own natural progression in the offense, and that — despite how the offseason narrative focused on general manager Brian Gutekunst's selection of Love as Rodgers' heir apparent — he's especially excited about how Rodgers has been even more involved and engaged with the planning and designing of Year 2 of the offense than he was a year ago.
"As far as our interactions, nothing has changed. This guy is extremely motivated," Getsy said. "His input through this offseason has maybe been the best I've been around, to be honest with you. We've included him in so much and we needed him to be included in so much. He's been huge. He's clarified things for us, we've clarified things for him. I feel like there's no question that we're moving into this summer with our staff being on the same page with him as good as I've ever been with him.
"I think he's in a great place. He's always been a great teammate the entire time I've been around him – not just a good teammate, he's been a great teammate. I know once they're actually in the same room, I know Aaron's going to be the best teammate to Jordan and anybody else. I don't have any doubt about that part of it. He's been great. He's excited to get going in the fall. He grinded through this offseason with us. We got a lot accomplished in this unique style. I'm looking forward to applying it once we get together."
---
Green Bay bound: Get to know all 9 players picked by Packers in 2020 NFL draft
Green Bay bound: Get to know all 9 players picked by Packers in 2020 NFL draft
JORDAN LOVE — QB — UTAH STATE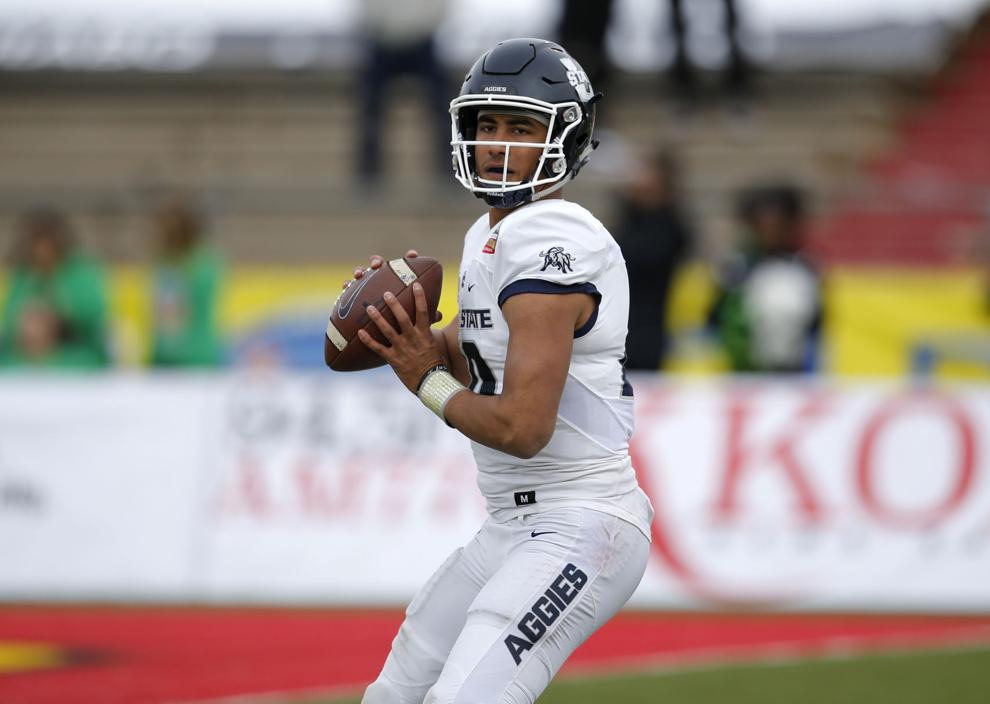 Pick: No. 26 overall (From Houston via Miami)
Packers jersey number: 10
Notes: The Packers gave up a fourth-round pick in this year's draft to move up four spots from No. 30 to take Love, who saw his production slip last season with nine new starters and a new coaching staff in place for the Aggies. After completing 64 percent of his passes as a sophomore for 3,567 yards, 32 touchdowns and 6 interceptions, Love connected on 61.9 percent last season for 3,402 yards, 20 touchdowns and 17 interceptions. 
AJ DILLON — RB — BOSTON COLLEGE
Notes: Dillon carried the ball an astonishing 845 times in three years for the Eagles before declaring for the draft after his true junior season, finishing his BC career with 4,382 rushing yards (5.2 yards per carry) and 21 rushing touchdowns. Despite his prolific rushing output, Dillon only caught 21 passes for 236 yards and two scores in his three seasons with the Eagles.
JOSIAH DEGUARA — TE — CINCINNATI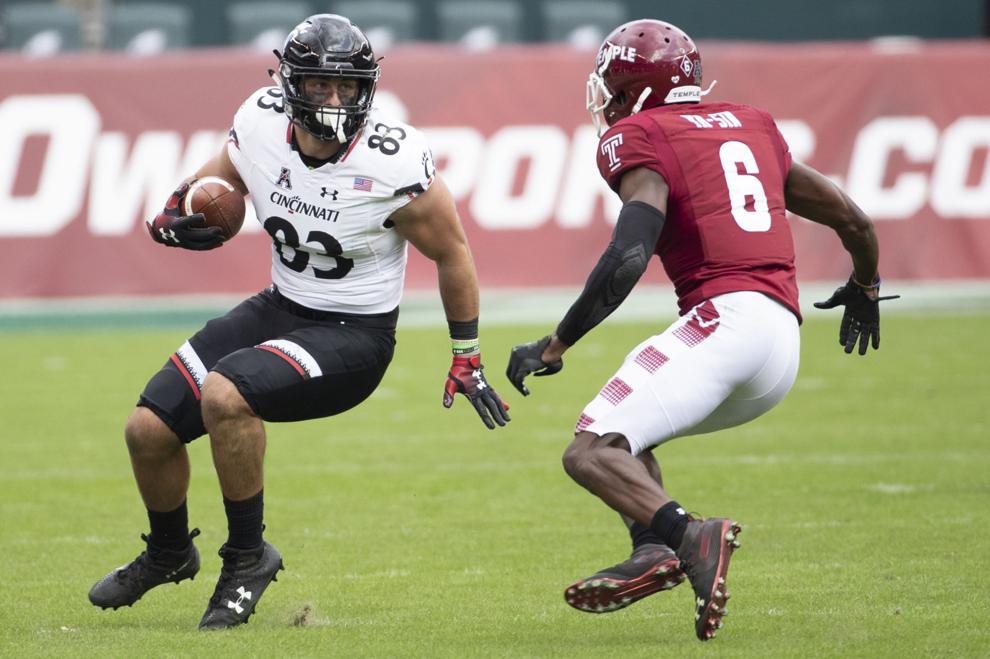 KAMAL MARTIN — ILB — MINNESOTA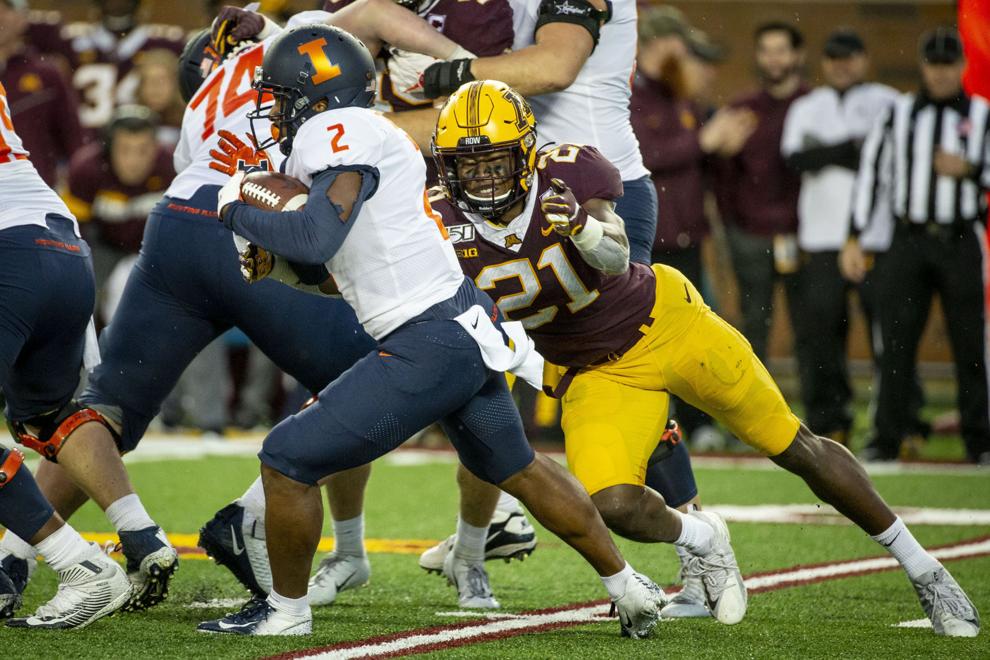 Notes: Martin finished his four-year career with the Gophers with 66 tackles, including 2 1/2 for a loss. In Minnesota's loss to Wisconsin in the battle for the axe in November, he had nine total tackles as the Badgers offense put up 453 total yards. Martin also had two interceptions last season in Minnesota's 38-31 win over Purdue to bring his career total to four. 
JON RUNYAN — OG — MICHIGAN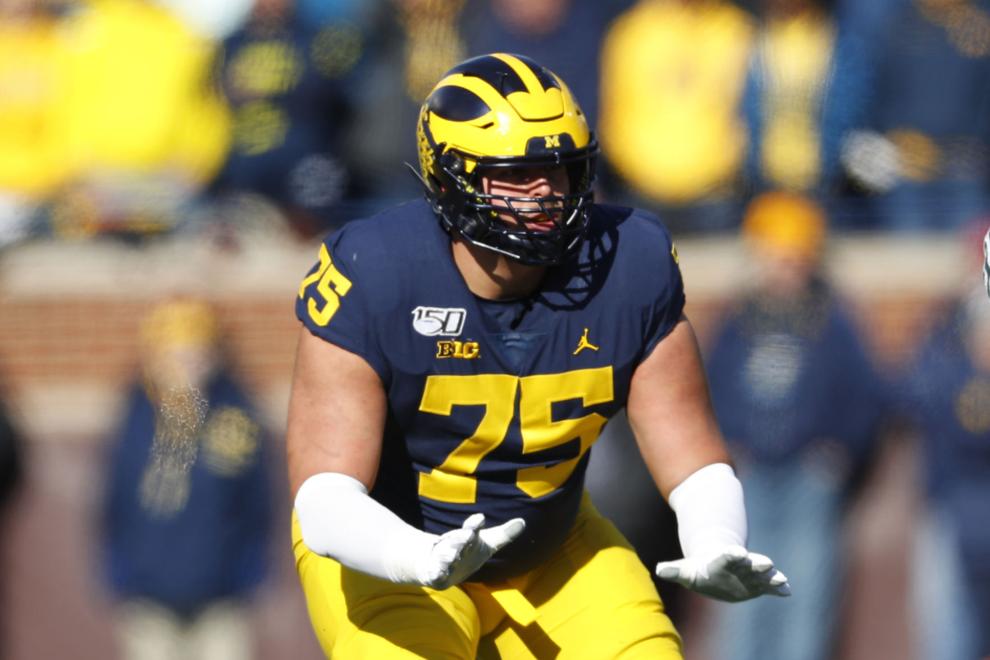 Pick: 192 (From Las Vegas)
Notes: Runyan, who made 25 of his 26 starts at left tackle, was a two-time winner of the University of Michigan's Hugh H. Rader Memorial Award, given to the Wolverines' top offensive lineman. Runyan's father, Jon Runyan Sr., also took home the award, making them the only father-son duo to earn the honor in school history. The junior Runyan almost cost himself his opportunity in Green Bay when he accidentally declined a call from the organization on the final day of the draft Saturday. "I declined a call from Green Bay, Wisconsin," Runyan said. "I tried to call back and my call didn't go through, and I had no idea what I just did." Luckily for Runyan, the Packers called right back and the rest is draft history. 
JAKE HANSON — C — OREGON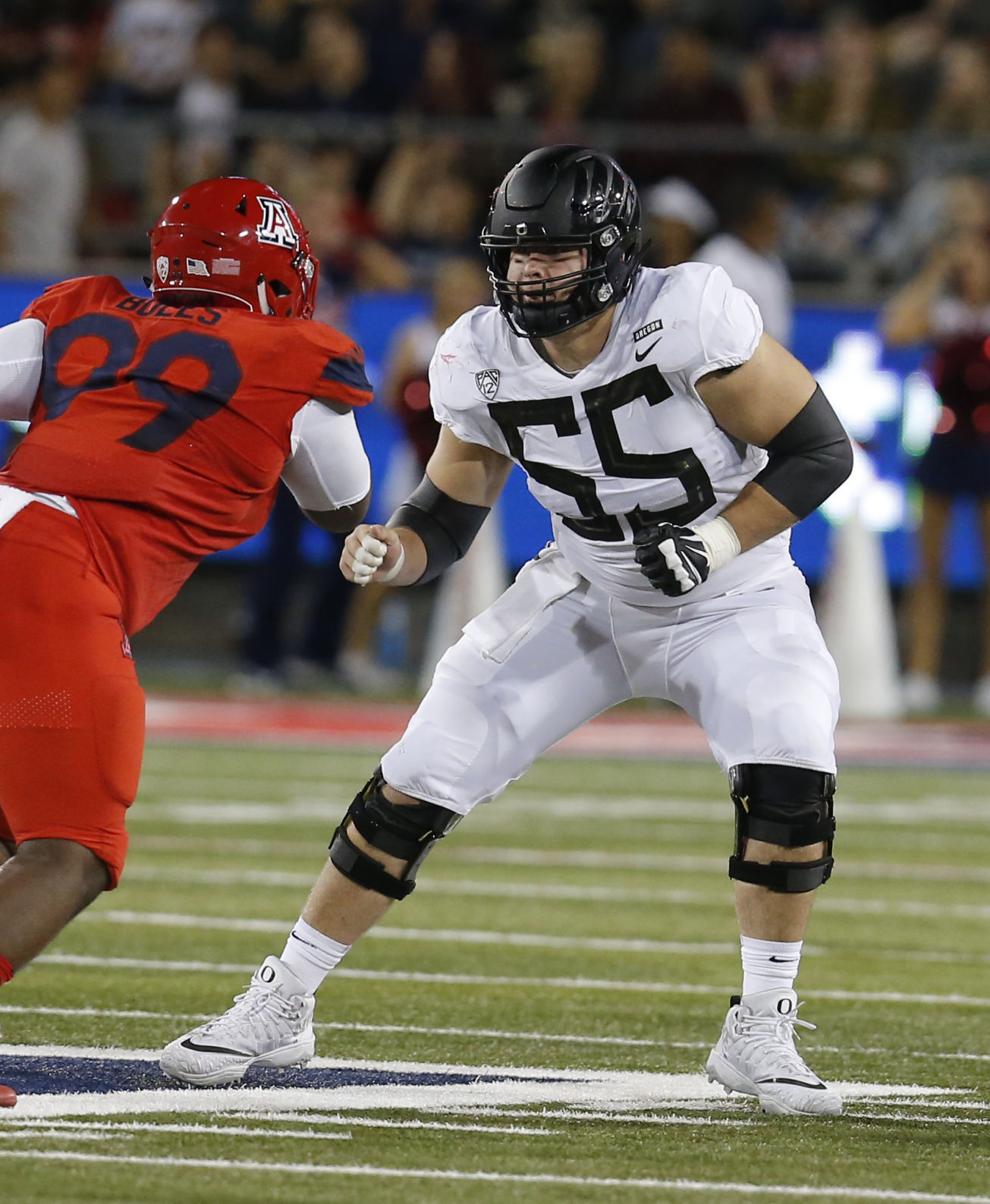 Pick: 208 (From Tennessee) 
Notes: Hanson, a two-time Associated Press Pac-12 All-Conference second team pick who started 49 games at center in four season with the Ducks, did not allow a single sack in 2,738 snaps over his first three seasons at Oregon. While starting 12 games as a senior, Hanson committed only one penalty in 746 snaps.  
SIMON STEPANIAK — OT — INDIANA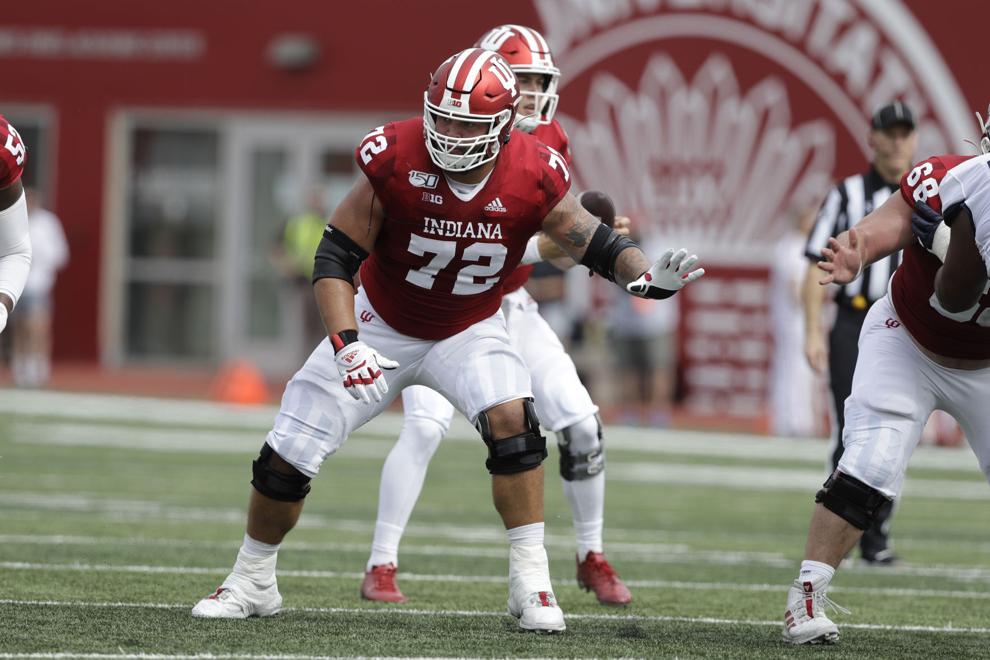 Notes: A team captain last season for the Hoosiers, Stepaniak was a third-team All-Big Ten pick by the media and an honorable mention All-Big Ten selection by the coaches as Indiana finished the year second in the conference in pass offense (302.4 yards) and first downs (23.4) and third in total offense (432.8 yards). He made 31 starts at Indiana, with 30 coming at right guard and one at left guard. Stepaniak tore his ACL in December during a practice ahead of Indiana's Gator Bowl loss to Tennessee but is expected to return to football activities in mid-July. 
VERNON SCOTT — S — TCU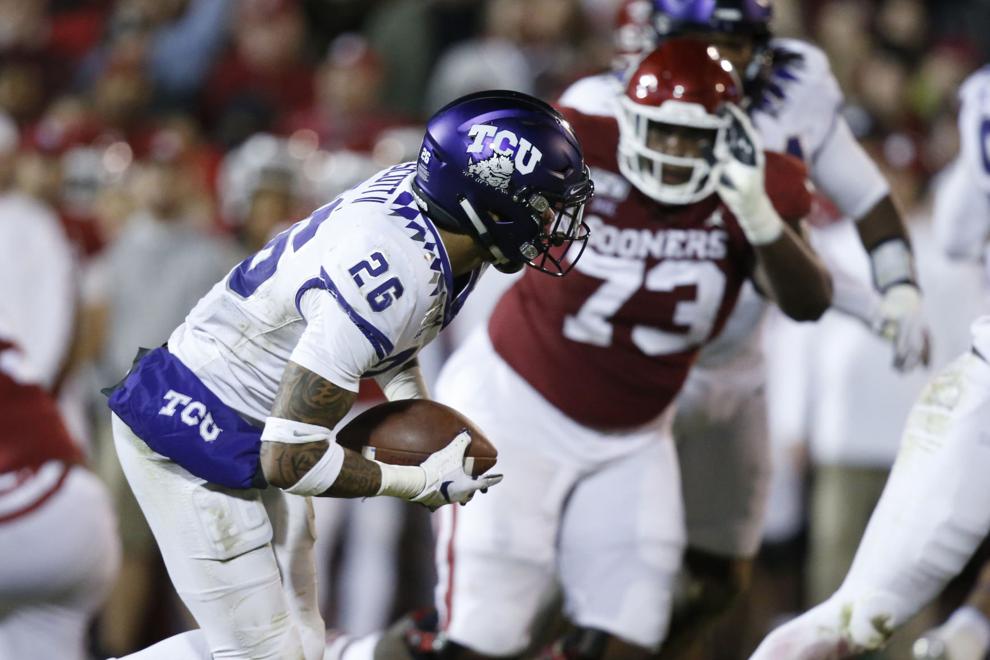 Pick: 236 (From Buffalo via Cleveland) 
Notes: Scott appeared in 26 games for the Frogs over three seasons, turning in his best effort last season when he started 10 games and had a career-high 44 tackles on the year, as well as a fumble recovery and a 98-yard pick-six in TCU's 28-24 loss at Oklahoma in November. 
JONATHAN GARVIN — DE — MIAMI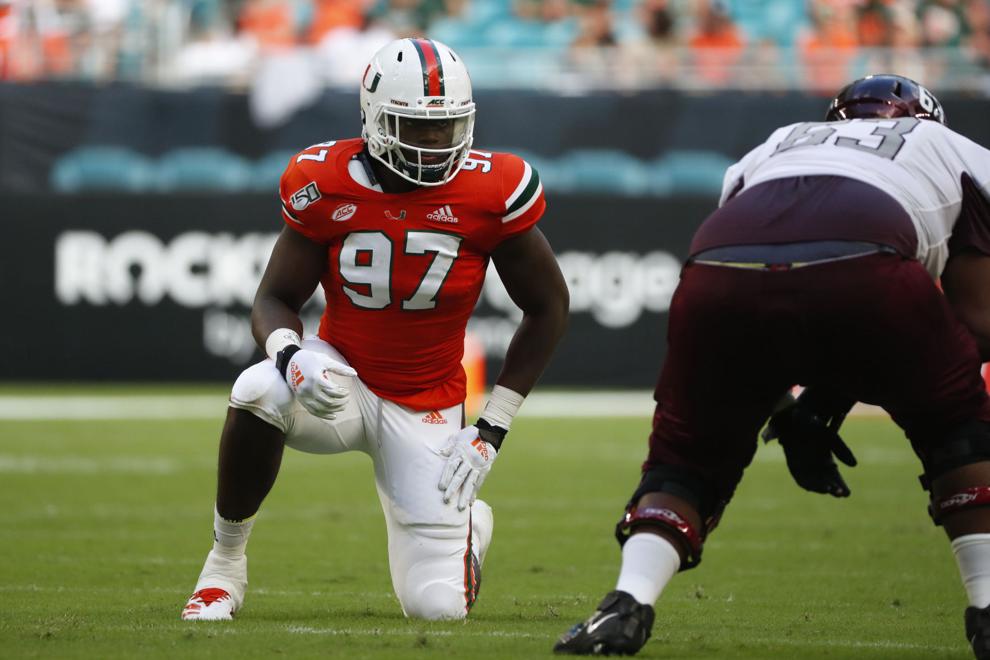 Pick: 242 (From Baltimore) 
Notes: A two-year starter for the Hurricanes, Garvin had 12 1/2 sacks and 29 tackles for a loss during his three seasons in Miami. Last season as a junior, Garvin made 11 starts while appearing in 12 of 13 games, finishing with five sacks, nine tackles for a loss, four quarterback hurries and two forced fumbles.