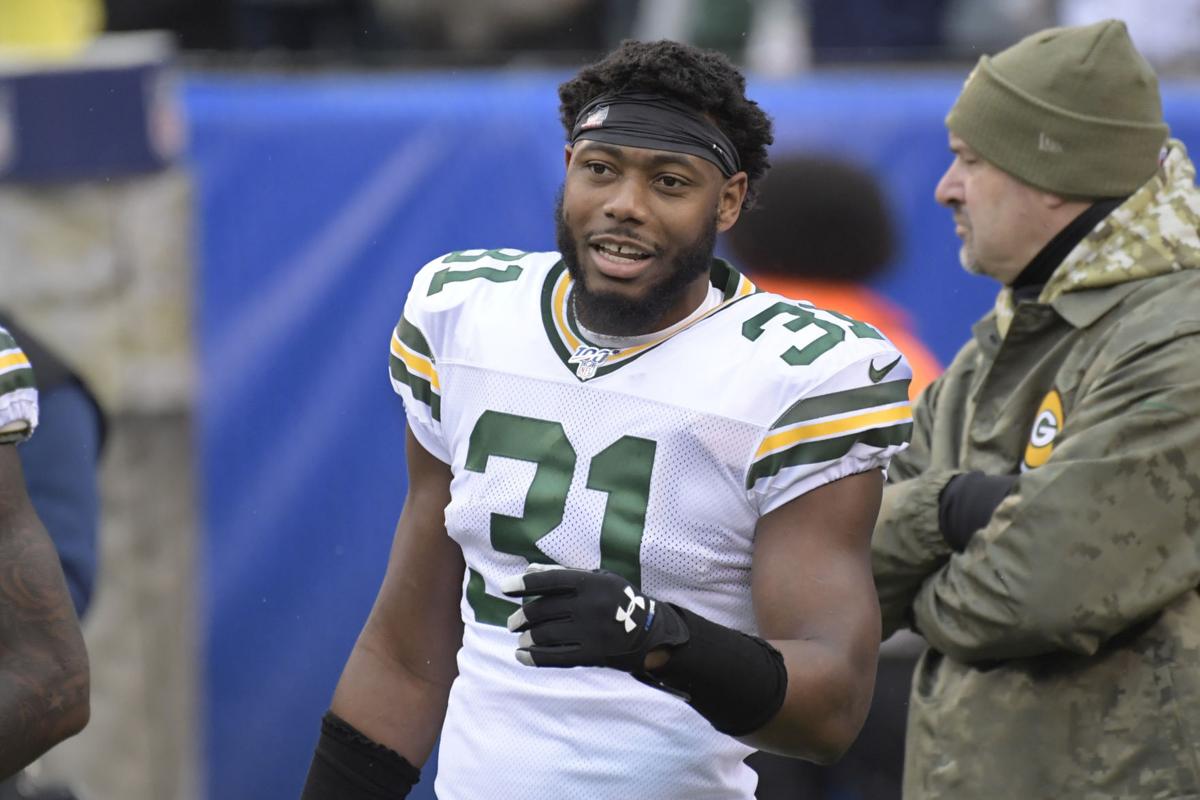 GREEN BAY — Adrian Amos would much rather be with his Green Bay Packers defensive teammates right now — practicing on the grass of Ray Nitschke Field, sitting side by side in meeting rooms inside Lambeau Field, and going out to impromptu bonding dinners at various Northeast Wisconsin eateries.
That's what went on a year ago, when Amos arrived as a veteran free agent — along with field-tilting, culture-altering outside linebackers Za'Darius Smith and Preston Smith — and the defensive group set about establishing its identity and chemistry.
But as the COVID-19 pandemic has forced all NFL teams to conduct their offseason programs remotely via videoconferencing programs with their players scattered about the country, the Packers are in one small way actually better off this year, and Amos knows it: Because they bring back largely the same cast on that side of the ball.
"At this point last year," Amos said during a Zoom videoconference call with Wisconsin reporters last week, "I really didn't have a grasp of the playbook."
And he was far from alone. Although it was the second year of the Packers running defensive coordinator Mike Pettine's system, so many crucial personnel pieces had changed — not to mention the fact that head coach Mike McCarthy, who'd hired Pettine, had been fired and replaced by Matt LaFleur — that any carryover from Year 1 was minimal.
Amos and rookie first-round pick Darnell Savage were both new starters at safety. The Smiths were the new bookend edge rushers, replacing longtime starters Clay Matthews and Nick Perry. Veteran defensive lineman Mike Daniels had been jettisoned on the eve of training camp, elevating Montravius Adams and Tyler Lancaster in the rotation. Inside linebacker B.J. Goodson was a late-in-training-camp addition. And oft-injured cornerback Kevin King had played just six games in 2018.
Plus, the Packers' other first-round pick, Rashan Gary, also contributed — albeit on a limited basis — while defensive back Chandon Sullivan, an under-the-radar offseason addition before last season, also saw action. They're both in line for much larger roles in 2020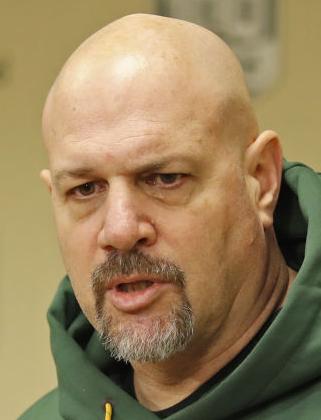 "It is nice to have those guys back, the guys that were Year 1 in the system last year, because there were so many guys that were a big part of what we did that really were in their first year (in the system)," Pettine said during a Zoom call with reporters earlier this month.
"Obviously it was Year 2, but it was very different (from Year 1) from the standpoint of we also changed our skillset. We were able to do some different things with the guys we added, so we kind of changed our emphasis of what we were doing. So there were some calls that we didn't run in 2018 that we ran last year, some concepts. And vice versa. There were some things we did in 2018 that kind of went on the shelf because of who we were in 2019.
"That's a nice thing about this year going into it, that it is Year 2 for virtually everybody. So, it is nice to be able to kind of pick up where we left off."
But for as much as the defense accomplished last season, for it also had far too many inconsistent performances.
In his first year as defensive coordinator in 2018, Pettine's injury-ravaged unit didn't put up the kind of final numbers he's accustomed to, as the Packers finished the season ranked 18th in total defense (354.4 yards per game) and 22nd in scoring defense (25.0 points per game).
Bolstered by the expensive free-agent additions of the Smiths and Amos, the Packers finished ninth in the 32-team NFL last year in scoring defense at just 19.6 points per game — the club's best finish since the 2010 Super Bowl XLV team was second at 15.0 points per game. Green Bay also finished last season ranked 18th in total defense (352.6 yards per game), and while the Packers were tied for 15th in sacks (41), their pass rush was among the best in the NFL in terms of affecting opposing quarterbacks and applying pressure.
Now, the hope Pettine has is for those players who are more experienced in the system can make up for the personnel changes that came this offseason, as longtime starting inside linebacker Blake Martinez left for the New York Giants in free agency and replaced by ex-Cleveland Browns player Christian Kirksey, who played for Pettine in Cleveland. There'll also be a new starter at the other inside linebacker spot, as Goodson joined the Browns and 2018 third-round pick Oren Burks will be given every chance to be Kirksey's running mate.
"It'll be fun to get (Kirksey) and get all these guys back in the building and just work on that camaraderie," LaFleur said. "I think you just look at some of the success that we had this past season, I think a lot of it had to go with how connected our team was. That's the one thing – we're champing at the bit to get back together so we can continue to build upon that."
The Packers also appear intent on going younger in their sub packages in the defensive backfield, having opted not to re-sign 37-year-old Tramon Williams, who played more than 70 percent of the defensive snaps last season as the team's slot corner. Sullivan and Josh Jackson appear to be the leading candidates to replace him, even though Pettine seemed to express some hope that perhaps Williams will return.
"Now, it's just already knowing something and then reviewing everything — getting the minor details that it takes to play in this defense, And I feel like that's going to make me personally a step faster to the ball, able to communicate a little bit better — and I feel the same for a lot of my teammates," Amos said.
"In the second year of learning something, you're not just trying to get it in and learn the playbook. Now you're trying to perfect the playbook. I just feel like as a defense we should be clicking a lot faster, just off of knowledge of what we have to do and what our assignments are."
Of course, a normal offseason would have made that considerably easier. And Pettine acknowledged that a virtual offseason without on-field work — and with a rudimentary approach to installation meetings via video conference. At the same time, all 32 teams are dealing with the same limitations and missed offseason opportunities, so time will only tell how much the Packers will be able to improve their defense compared to other teams'.
"In talking with a lot of fellow coaches around the league, is that I think everybody is kind of a back-to-basics approach, that you've got to scale it back and understand, 'What's our fastball? Let's make sure we have everything dialed in with that before we start to do too much," Pettine said. "I think the teams that try to overdo it schematically, especially early on, could struggle.
"Once we get to camp, we're going to have to do that in our basic calls, our core, our Day 1 install. So I think it just puts so much more emphasis and importance on the fundamentals, because I don't think we're going to be able to do a lot from a scheme standpoint.
"We'll see. I mean, this is a pretty smart group that we have, but we have scaled back the spring install. Everything that we would move forward putting in is relatable. We want them to have a great understanding of what we're doing – our core, core concepts. It's just kind of like Football 101."