GREEN BAY — After his team's worst performance of his nine-game tenure as the Green Bay Packers coach, Matt LaFleur is examining every possible variable that might've contributed to Sunday's 26-11 loss to the Los Angeles Chargers.
And with another West Coast trip a few weeks away, LaFleur organized what he called an "after-action meeting" — one that not only included coaches but head athletic trainer Bryan "Flea" Engel, strength and conditioning coordinator Chris Gizzi and director of performance nutrition Adam Korzun — in hopes of finding answers before the team's post-bye away game against the San Francisco 49ers on Nov. 24.
That analysis, LaFleur said, will include reconsidering the decision to travel to Southern California on Friday evening instead of departing the day before the game, as is typical custom in the NFL. The Packers were hardly the first team to go to the West Coast a day early, but after the game, quarterback Aaron Rodgers suggested the team's Friday arrival in L.A. might've contributed to its anemic performance.
"I don't think anything's off the table at this point. We'll re-evaluate everything … making sure we're doing everything we possibly can to make sure our players are ready to go whenever that kickoff time is," LaFleur said Monday afternoon.
"I think any time you go out there and you have a game like that, you kind of look at everything you did. I think all of us coaches, players, have to look inward and make sure we were doing the right things and really learn from that experience so we don't have another one of those moving forward. We have another West Coast trip here coming up in a couple weeks, and we just want to make sure we're doing the right things to get both mentally and physically prepared for a game like that."
After the game, Rodgers intimated multiple times that some players did not properly prepare for the game or seem focused leading up to kickoff — contributing to the Chargers gaining five times as many yards as the Packers (250 to 50) in the first half and the Packers finding themselves in a 19-0 hole before finally scoring.
"We've got to come ready to play. I don't think we were locked in from the start, unfortunately," Rodgers told reporters after the game. "I'm not sure exactly the reason but I don't think the focus was there from the start."
LaFleur said Monday no players missed curfew on Friday night, though he wasn't asked what time curfew was for the team. Asked if he was OK with Rodgers' public comments about the team's preparation, LaFleur replied: "I think he's done a great job as a leader of this football team. Again, we've all got to look inward. It starts with me and we've got to do a better job, bottom line."
Veteran tight end Marcedes Lewis, who played at UCLA in college and lives in the Los Angeles area during the offseason, acknowledged Monday that Tinseltown can be an easy place to get distracted — especially for a group of young guys who spend most of their season in the tiniest outpost in American pro sports.
"Because I live there, I'm pretty in my zone when it comes to being in that city. And I'm pretty chill otherwise. But it does have its (distractions)," Lewis said. "It does have those situations that you can get involved in that could take your energy, which should be going towards the game.
"It's all part of the process. It's better that it happens now and not in the playoffs. You do some (expletive) like that in the playoffs and you've got to live with that for the whole offseason."
Center Corey Linsley said that despite the team winning its first three games on the road this season (at Chicago, at Dallas, at Kansas City), players are still adjusting to changes brought about by the new staff after ex-coach Mike McCarthy's nearly 13-year run.
You have free articles remaining.
Register for more free articles
Stay logged in to skip the surveys
"With a new practice schedule, it's not the same as it was with Coach Mike. It's different, so it's going to have a different effect on us," Linsley said. "So maybe that was some of it and now we know. We have to learn how to do something different to get ourselves ready to play, our mindset, our focus, whatever. That's something we can take out of this.
"We've got to come ready to play every time. It's a loss. It sucked — for sure. But we've got to learn from the loss and do better next time."
At 7-2, the Packers still hold a one-game lead over the Minnesota Vikings (6-3) in the NFC North, but the loss did drop them further behind the 49ers (8-0) and New Orleans Saints (7-1) in the race for the NFC's top two playoff seeds and a first-round bye. The Packers play host to the Carolina Panthers (5-3) on Sunday before their Week 11 bye.
Meanwhile, LaFleur did have one other hypothesis: That despite the coaches emphasizing that the Chargers were a really good team — despite their 3-5 record, with all five losses having been by seven points or fewer — the players perhaps didn't take their warnings to heart.
"I think anytime you go out and you put a performance like that, that's the first thing that comes to mind: 'Were we into it?'" LaFleur confessed. "We talked about it all week, that this game was going to take laser focus, when you're sitting at 7-1 and you're playing a team that's 3-5. I don't care, that was a good football team. And that's what I told our guys.
"I don't think I did a good enough job of preparing our players for what type of team they were about to play. You're looking at a team that was a 12-win team the year before (and) lost every game (this season) by one possession or less. Shoot, they fumbled away two of them right at the tail end. They brought their A game, we didn't."
Extra points
LaFleur said he felt wide receiver Davante Adams came out of his first game back on the field OK. "I thought he was running as good at the end as he was at the beginning," LaFleur said of Adams, who missed four games with a turf toe injury. … Asked if he thought he or Rodgers was forcing the ball to Adams, who was targeted 11 times and caught seven passes for 41 yards, LaFleur replied, "I think it was one of those games where we just did not get into any flow. Most of the stuff we practiced all week we didn't even really get to. You saw primarily a 2-minute offense out there for a good portion of that game, and I don't think anybody wants to be necessarily in that kind of mode. Unfortunately for us that's where we got to, and it wasn't a good spot to be in." … LaFleur said cornerback Kevin King, who only played 20 of the defense's 71 snaps, was limited in his playing time because of an injury. King was on the injury report throughout the week with a groin injury but was removed from the report Friday.
---
Photos: Green Bay Packers struggle on road in 26-11 loss to Los Angeles Chargers
Chargers 26, Packers 11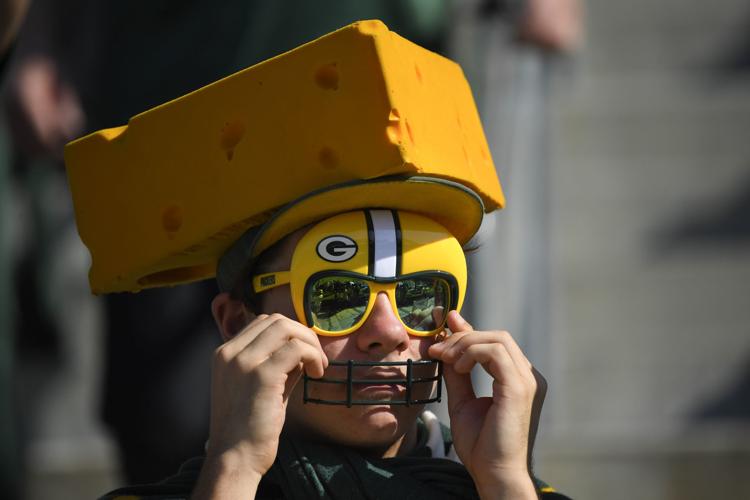 Chargers 26, Packers 11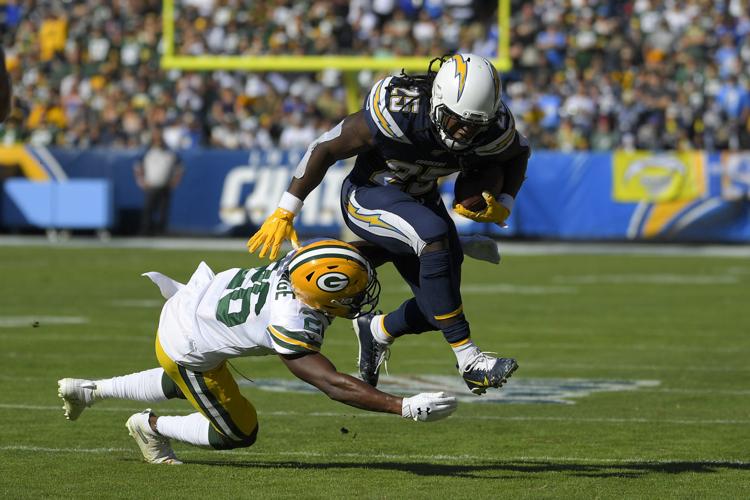 Chargers 26, Packers 11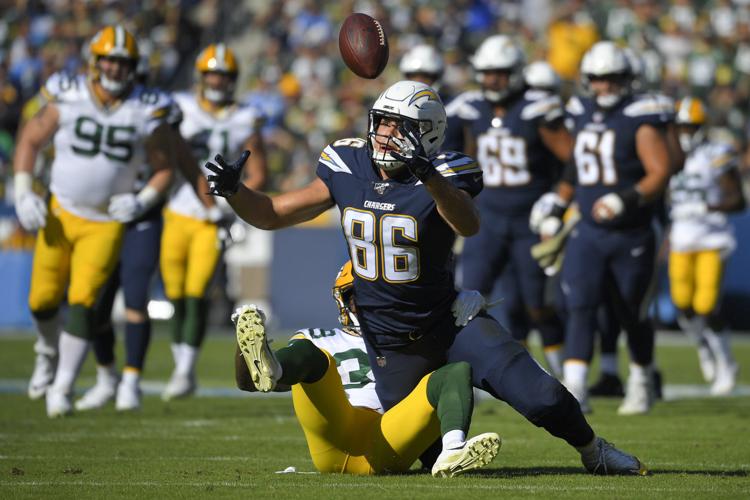 Chargers 26, Packers 11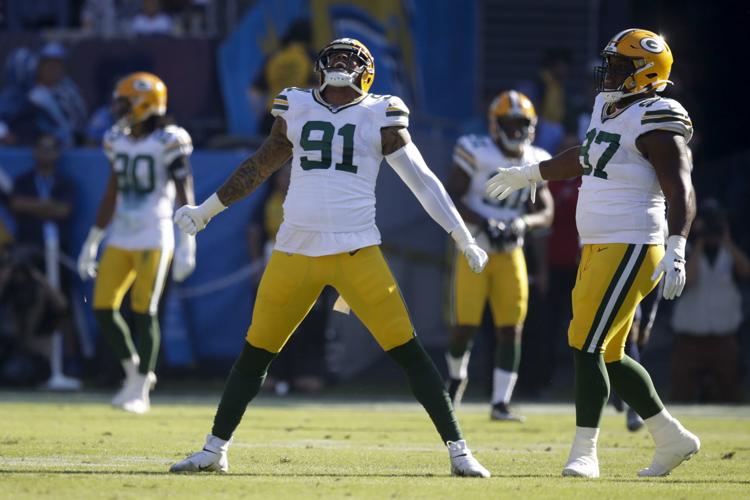 Chargers 26, Packers 11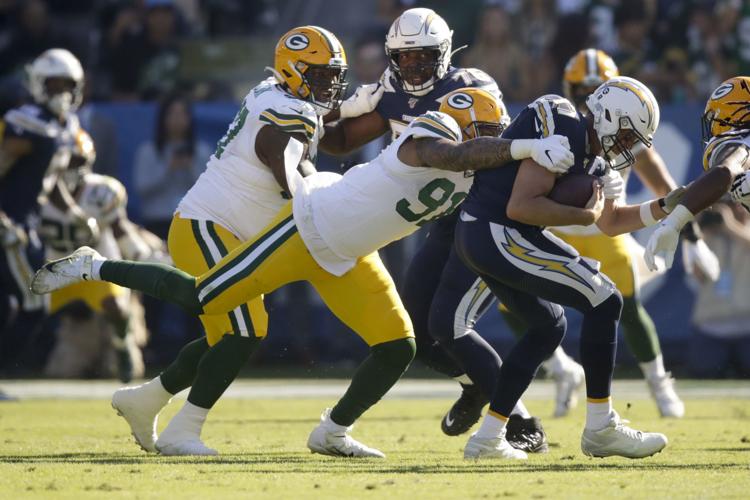 Chargers 26, Packers 11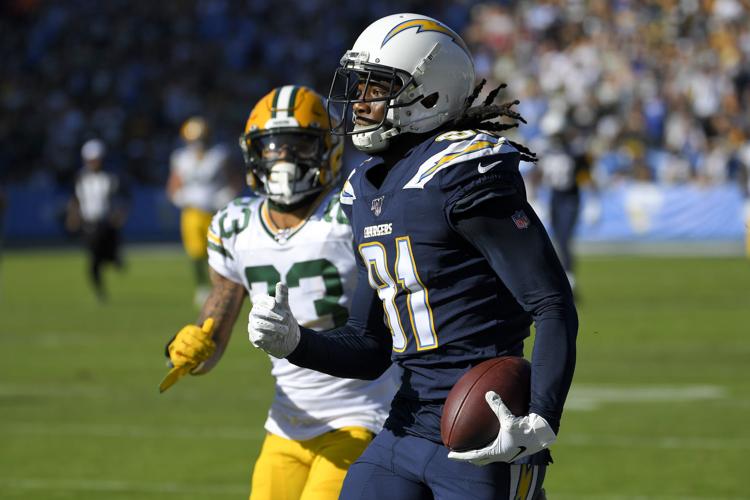 Chargers 26, Packers 11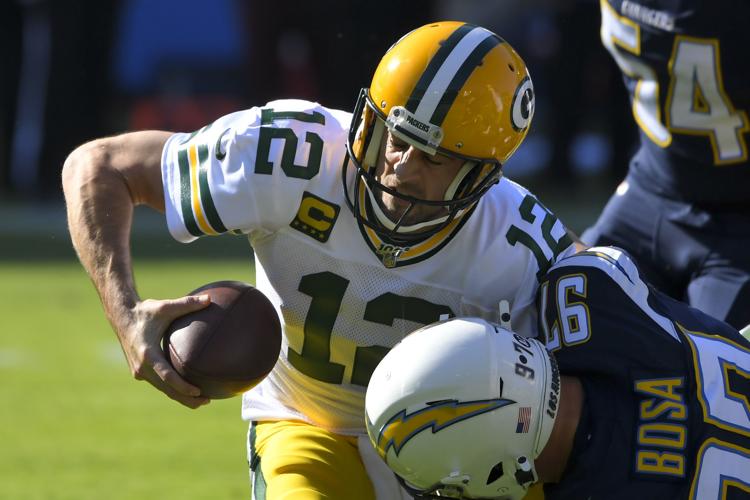 Chargers 26, Packers 11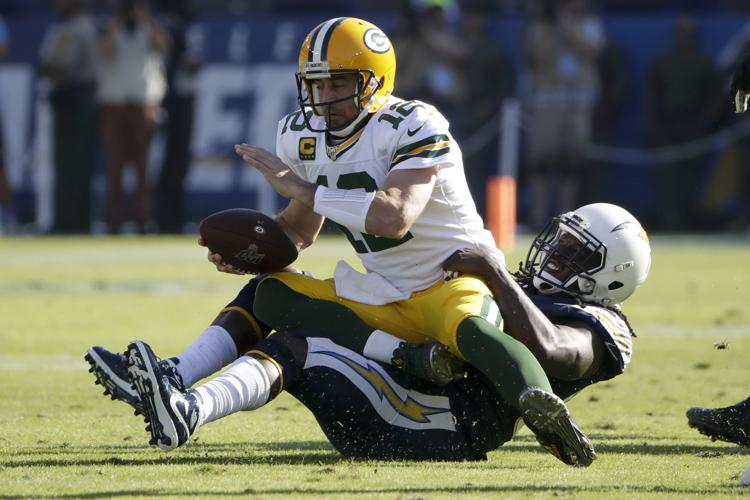 Chargers 26, Packers 11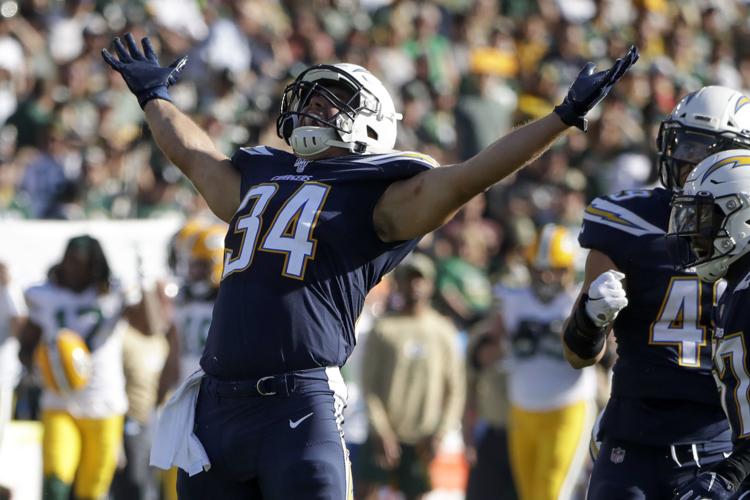 Chargers 26, Packers 11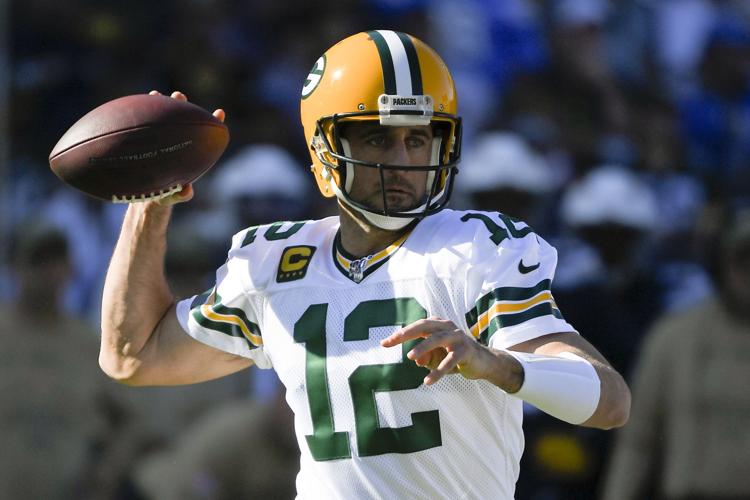 Chargers 26, Packers 11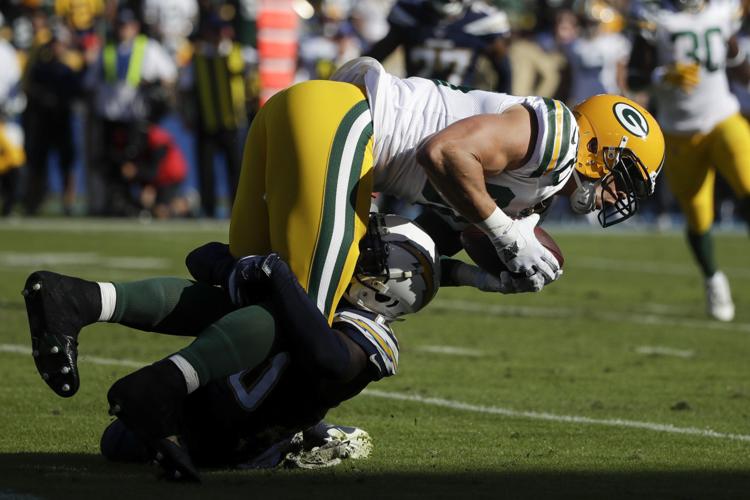 Chargers 26, Packers 11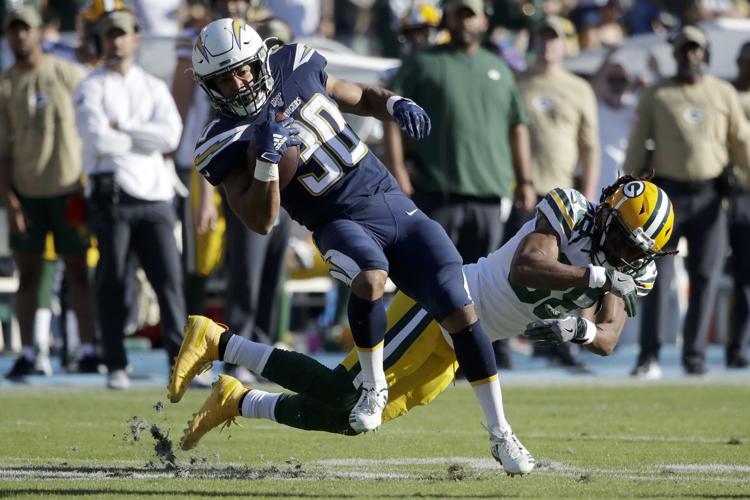 Chargers 26, Packers 11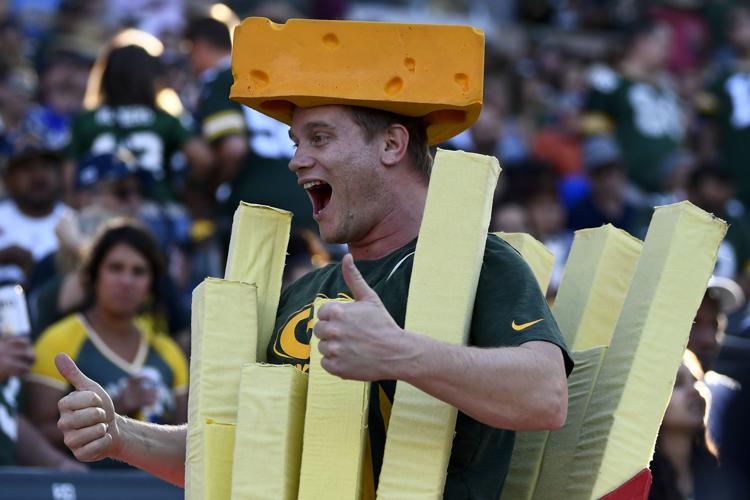 Chargers 26, Packers 11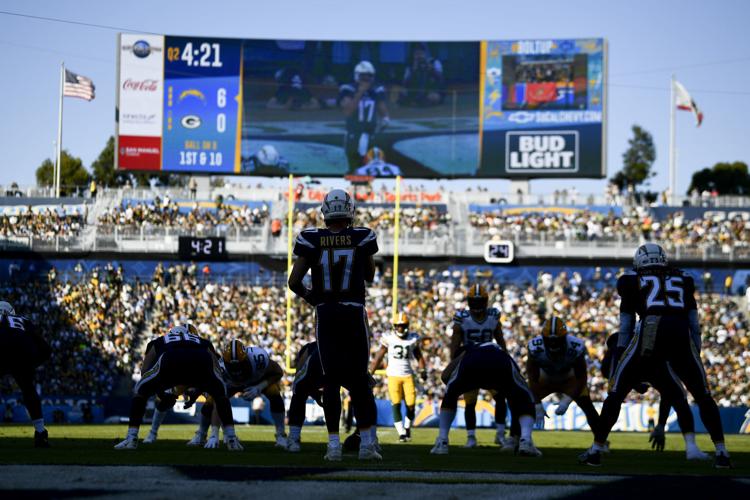 Chargers 26, Packers 11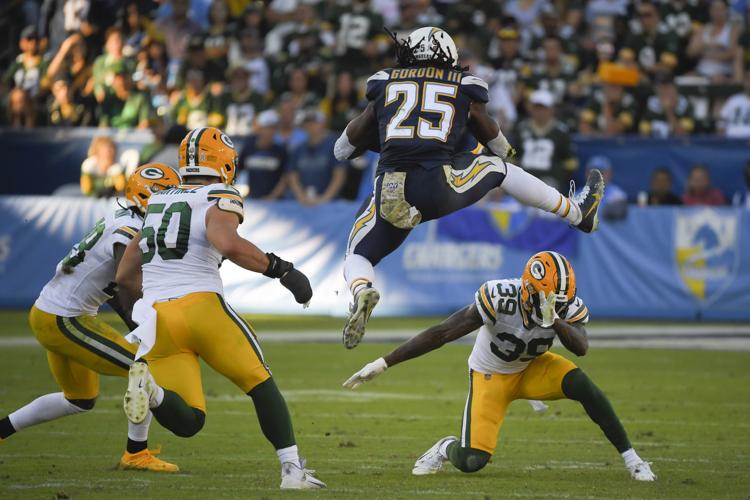 Chargers 26, Packers 11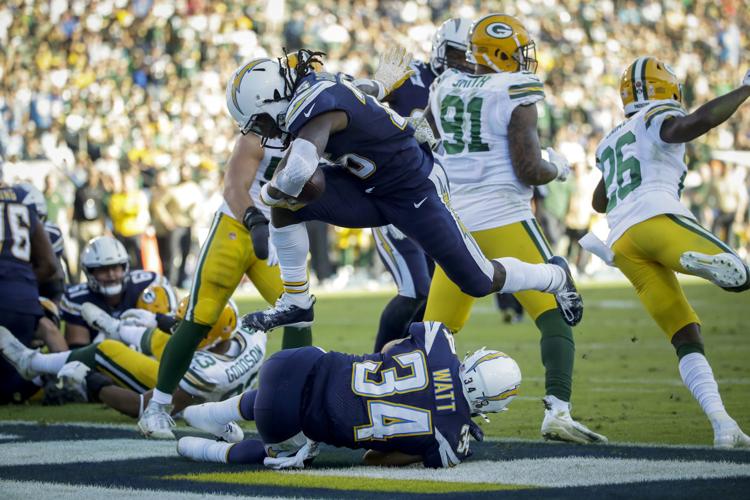 Chargers 26, Packers 11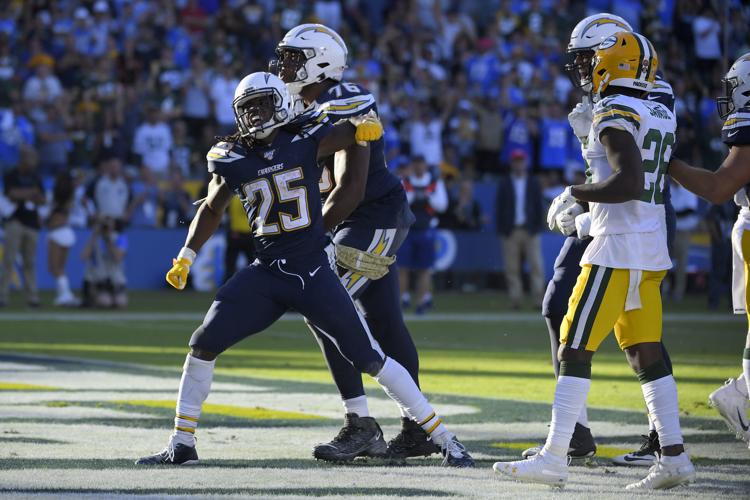 Chargers 26, Packers 11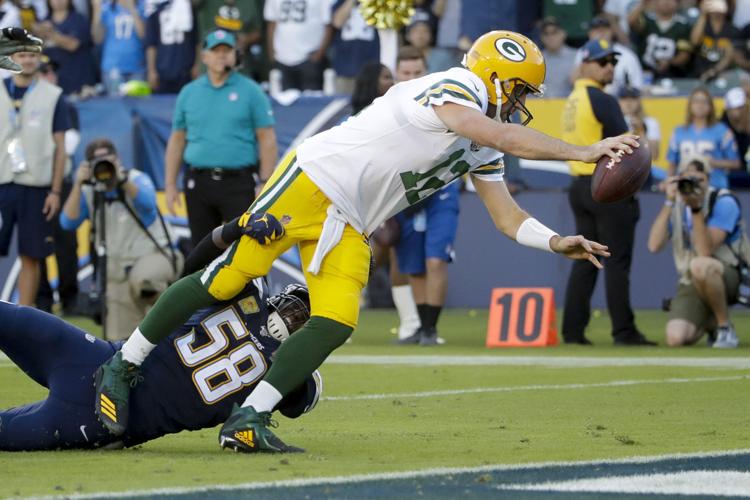 Chargers 26, Packers 11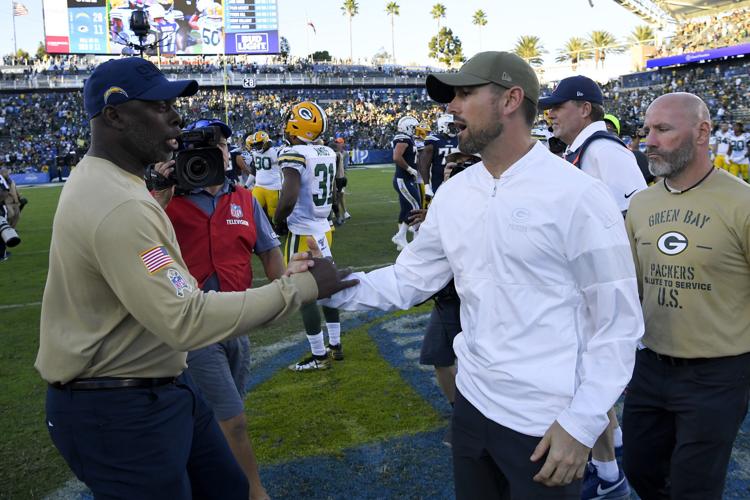 Chargers 26, Packers 11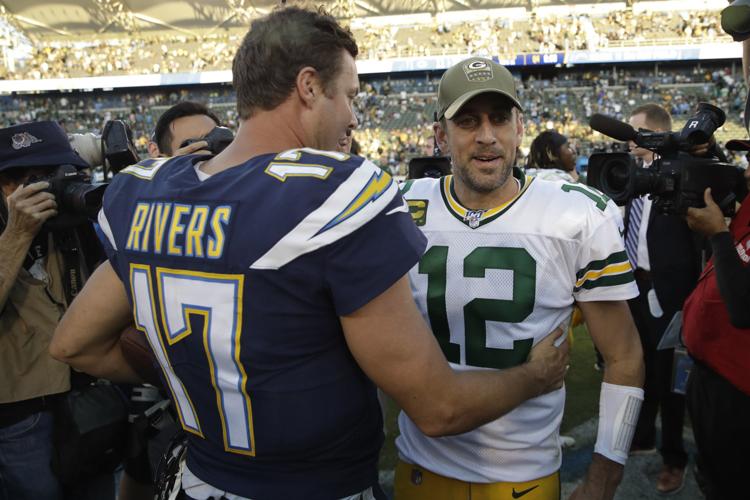 Chargers 26, Packers 11