GREEN BAY — After working his way around the locker room late Sunday afternoon to deliver postgame appreciative hugs and celebratory high-fives to his players, Matt LaFleur detoured on his way to the Lambeau Field media auditorium.
Before the Green Bay Packers first-year head coach could answer any probing questions about his team's lackluster 20-15 victory over the Washington Redskins — a triumph that, despite its aesthetic shortcomings, did improve the Packers to 10-3 on the season, give them sole possession of the No. 2 seed in the NFC playoff picture (and the first-round bye that would come with it), and make LaFleur the first rookie coach in the 100-year-old franchise's history to win 10 games in his first season — he had to find a television.
Once he did, LaFleur stood and watched the end of the San Francisco 49ers' 48-46 last-second victory over the New Orleans Saints, a game that involved two of the Packers' biggest adversaries in the NFC playoff race.
"I may have caught the end of that," LaFleur acknowledged with a smile.
Asked what he and his offense need to do moving forward to have any chance of competing in a high-scoring affair like that one, LaFleur's smile dissipated.
"I think if we had the answers right now," he replied, "you wouldn't be seeing what you saw today."
What you saw Sunday was an offense that, without a Herculean effort from do-it-all halfback Aaron Jones, might've lost at home to the lowly Redskins (3-10), a unit that came into the game dead last in the NFL in offense — both in scoring and in total yards — and was led by a rookie quarterback in Dwyane Haskins.
Jones, who finished with 192 total yards from scrimmage on 22 total touches, was magnificent. The rest of the offense? Meh.
"We'll play a lot better down the stretch, I feel like. We're still getting it together," said Jones, who carried 16 times for 134 yards and a touchdown and caught six passes for 58 more yards. "I mean, we came out there and were rolling at first, (then) had some lulls. So we've just got to put it all together, and I just feel like we'll get it together."
Jones is right about starting fast. After he had only 31 total yards from scrimmage last week on 15 touches (four catches for 13 yards, 11 carries for 18 yards) in a 31-13 road win over the New York Giants that wasn't as impressive as the score indicated, the Packers and LaFleur made it a priority to get Jones the ball early and often. On the Packers' first possession, which ended in Jones' 4-yard touchdown run, he caught two passes for 12 yards and ran twice for 10 yards.
Jones was at the epicenter of the Packers' next scoring drive two series later. After a 25-yard catch by tight end Jimmy Graham to start the possession, Jones got the ball on back-to-back carries that gained 20 yards, setting up quarterback Aaron Rodgers' 12-yard touchdown pass to tight end Robert Tonyan to make it 14-0. Seemingly, the rout was on.
"It was frustrating at times, just not being able to get over that hump and put them away," Rodgers admitted, adding, "We ran the ball pretty well (a season-high 174 yards), but we just couldn't find that rhythm in the passing game. But it feels good to be 10-3.
You have free articles remaining.
"I wouldn't mind winning ugly all the way to the Super Bowl."
Asked if he's concerned about the offense as it compares to teams like the 49ers and Saints, Rodgers claimed he isn't.
"I'm not. Like I said, we're finding ways to win. That's the most important thing," he responded. "Winning's the only thing that matters. Even in the midst of some of these games where it hasn't been a great flow the entire time, we are winning. So that's the encouraging thing.
"We'll find our rhythm. I'm not worried about that on offense. We've just got to keep getting the ball to our playmakers and figure out what's going to work that week. Today, it was getting the ball to Aaron in the run game."
The offense did have other opportunities, including a downfield shot play to Graham that either Rodgers overthrew or Graham underran. And at the end of the first half, Rodgers fumbled on a sack by Redskins linebacker Ryan Anderson at Washington's 27-yard line that cost the Packers at least three points. All told, after putting up 14 first-quarter points, the Packers managed just six during the final three quarters.
"I wouldn't say I'm concerned," LaFleur said. "We've got to take a look at the film critically and clean up whatever we need to clean up and make sure that our plan is tight and that our guys know what to do when they're out there. We've got to get better."
Added veteran right tackle Bryan Bulaga: "We left a lot of opportunities out on the field. I mean, I'm happy we won, but we left a lot on the field, and we've got to clean that up. We'd get going and have some great production on the start of drives, and then it would just stall out. Don't get me wrong. It's not easy to win in this league, and I've never said it is. But we've got to be better than that."
The Packers' biggest second-half play came after the Redskins made it a one-score game at 17-9 and had the Packers backed up near their own goal line facing a third-and-14 from their own 7-yard line. That's when Rodgers went to — who else? — Jones, who made a leaping 25-yard catch along the Packers' sideline that eventually led to Mason Crosby's second field goal with 2 minutes, 34 seconds left to play.
And while the Redskins finally reached the end zone with 1:17 left, wide receiver Davante Adams — limited to just four catches for 41 yards on offense — recovered a lazy bouncing onside kick and Rodgers kneeled out the rest of the clock from there.
"Nobody's saying it's going to be the prettiest every single week," Rodgers concluded. "I can't really tell you what the magic recipe is moving forward, but I can tell you it feels really good to be 10-3 and it feels good to be on that side where you're answering questions about how can you be more dynamic after a win than, 'What the hell's wrong with the team?'
"I'm proud of what Matt's brought the table, proud of the leadership of the football team, and I'm pretty happy to be 10-3 at this point. I would guess there's not many people who expected us to be in this position. So we're going to enjoy it. I'm going to have my fair share of scotch tonight, and feel good about being 10-3."
---
Photos: Green Bay Packers withstand late push from Washington Redskins
Packers 20, Redskins 15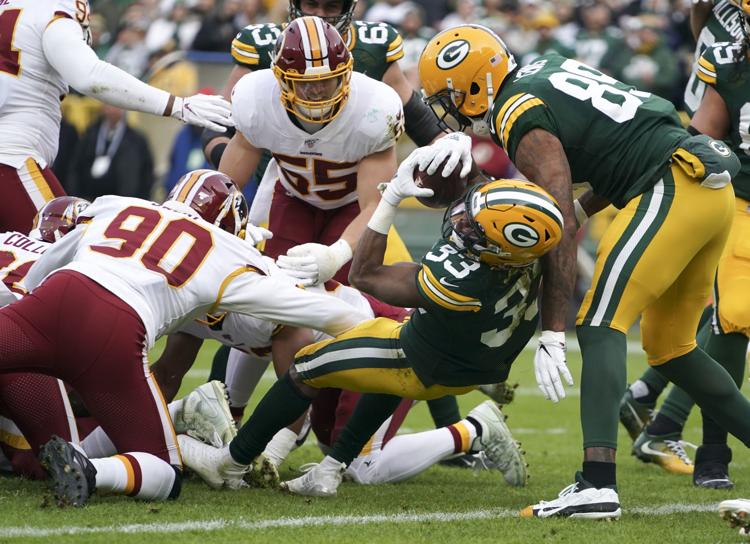 Packers 20, Redskins 15
Packers 20, Redskins 15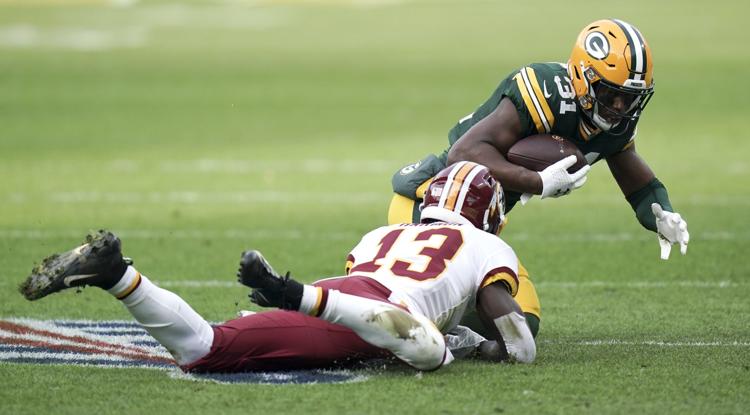 Packers 20, Redskins 15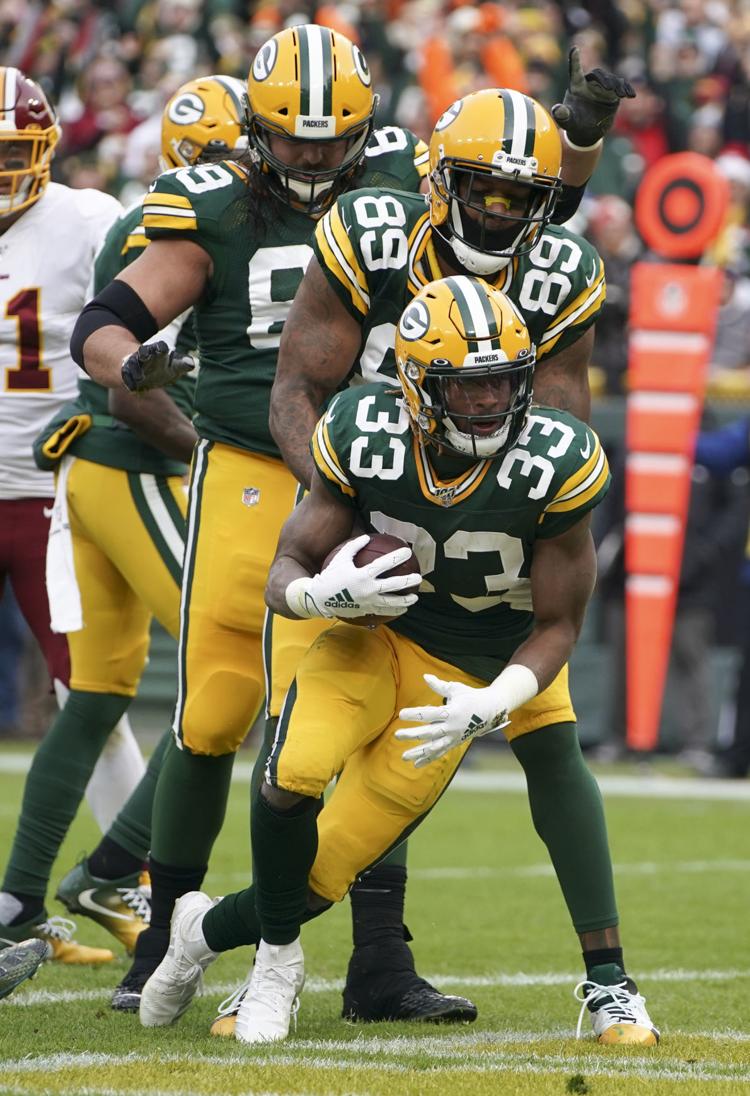 Packers 20, Redskins 15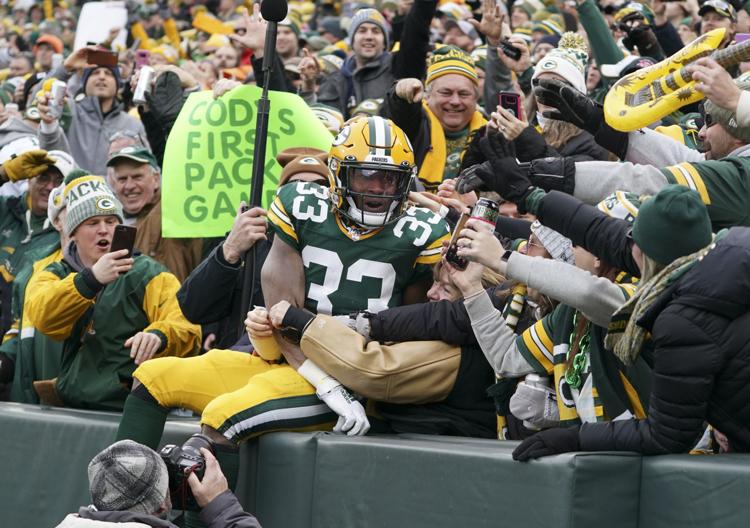 Packers 20, Redskins 15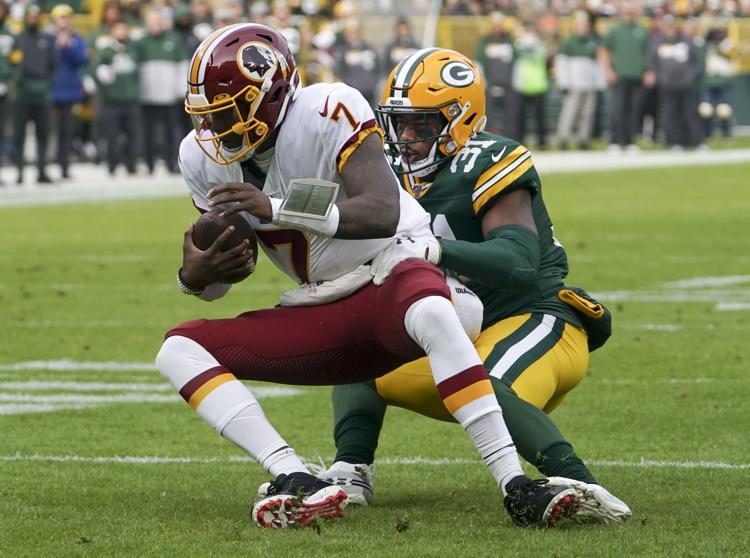 Packers 20, Redskins 15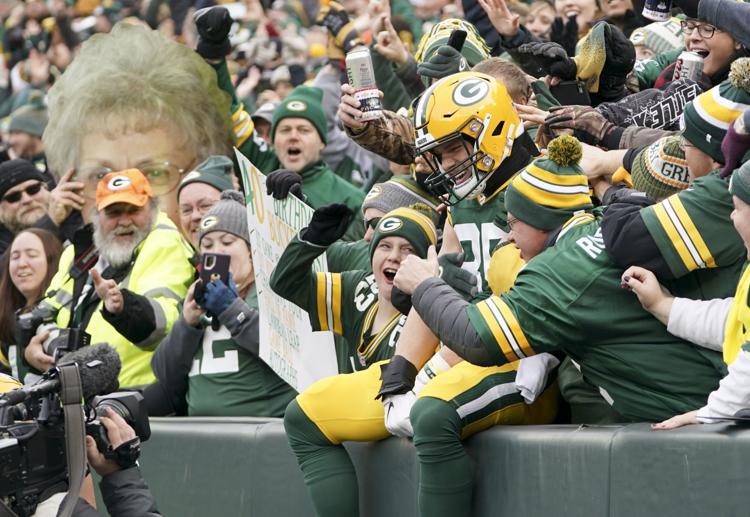 Packers 20, Redskins 15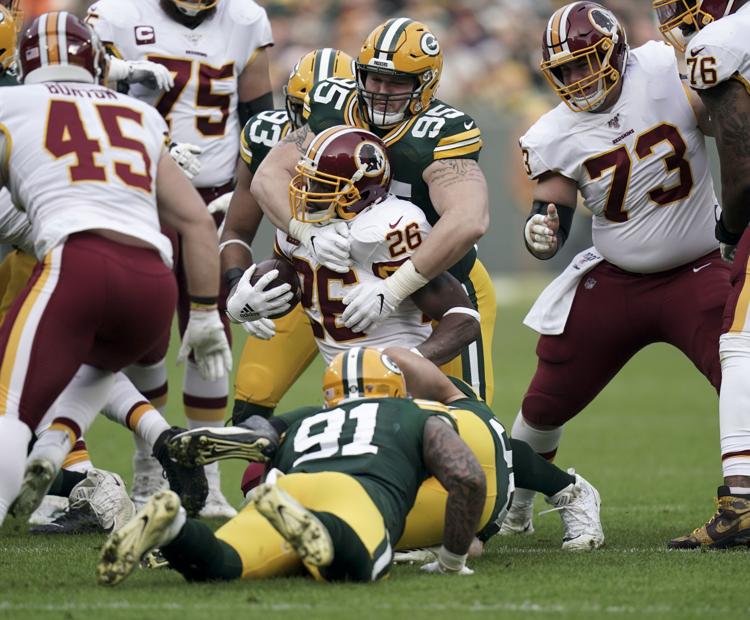 Packers 20, Redskins 15
Packers 20, Redskins 15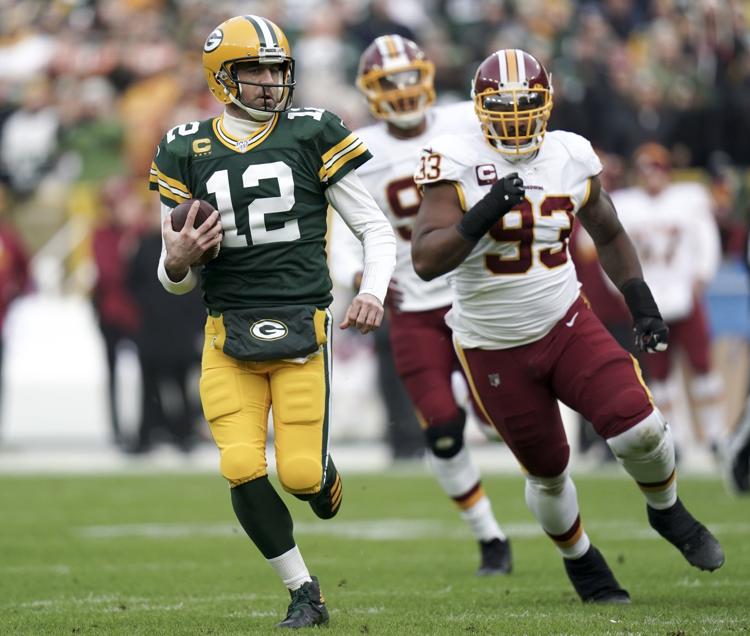 Packers 20, Redskins 15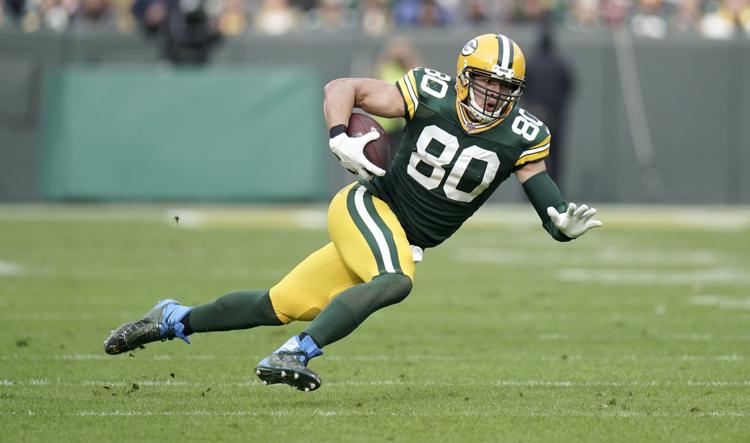 Packers 20, Redskins 15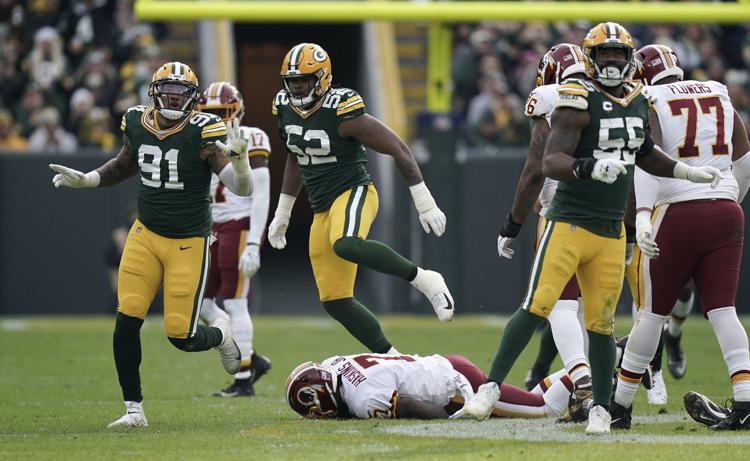 Packers 20, Redskins 15
Packers 20, Redskins 15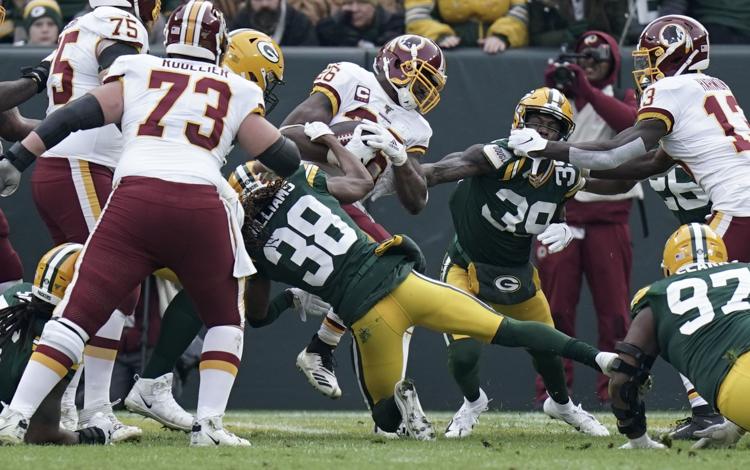 Packers 20, Redskins 15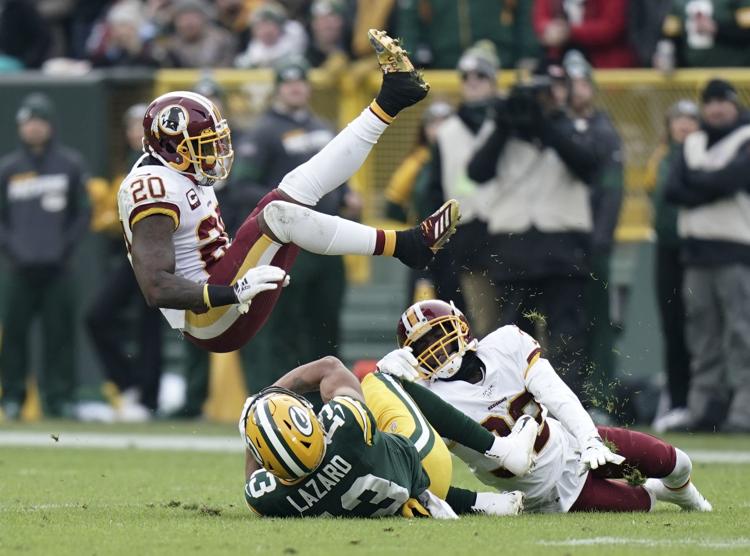 Packers 20, Redskins 15
Packers 20, Redskins 15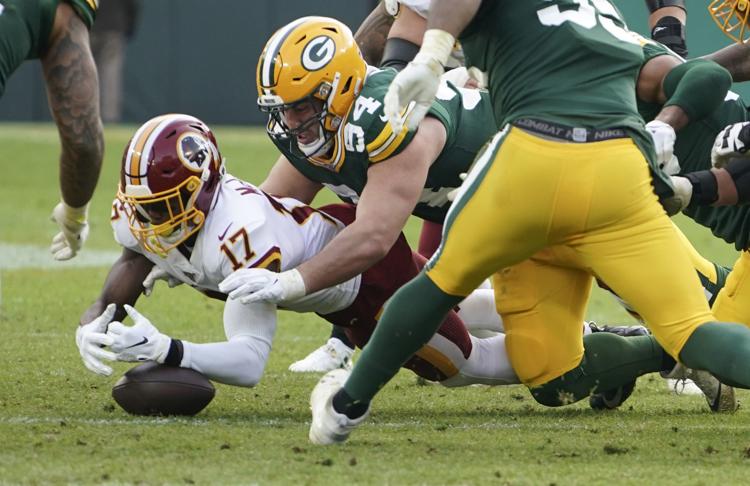 Packers 20, Redskins 15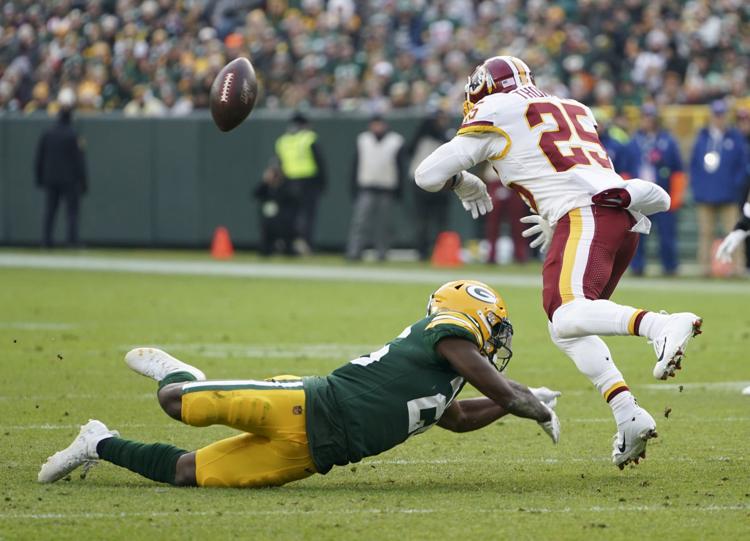 Packers 20, Redskins 15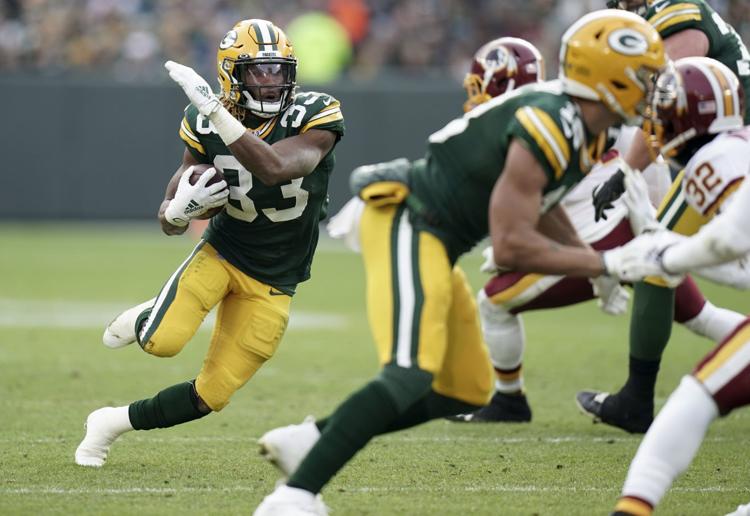 Packers 20, Redskins 15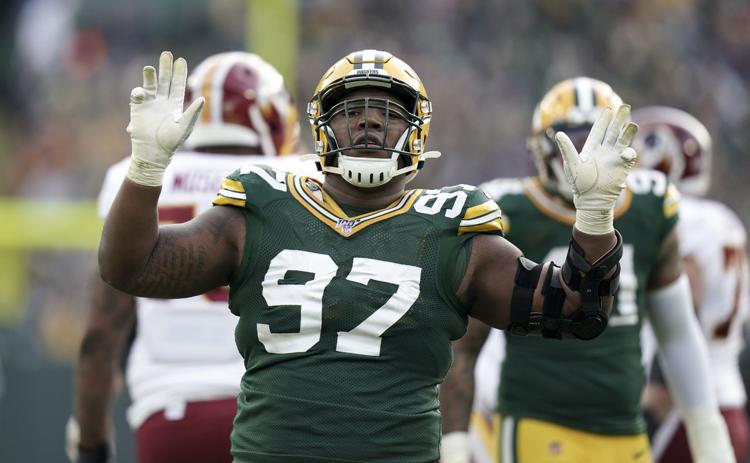 Packers 20, Redskins 15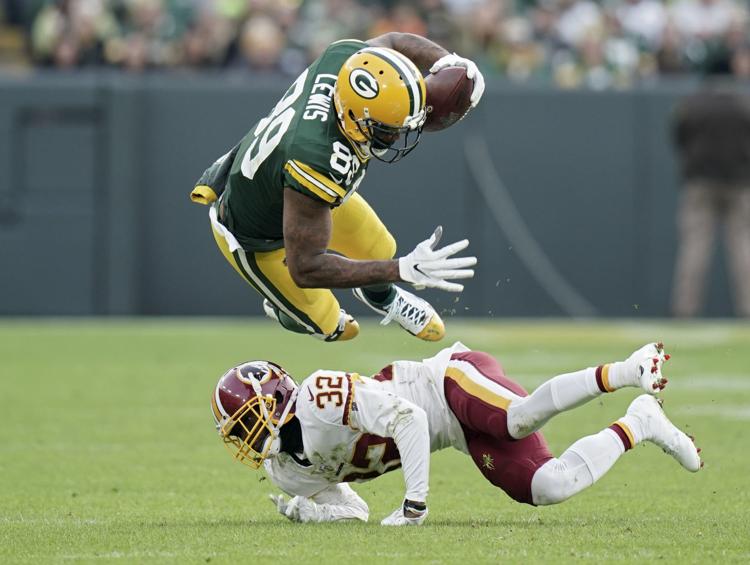 Packers 20, Redskins 15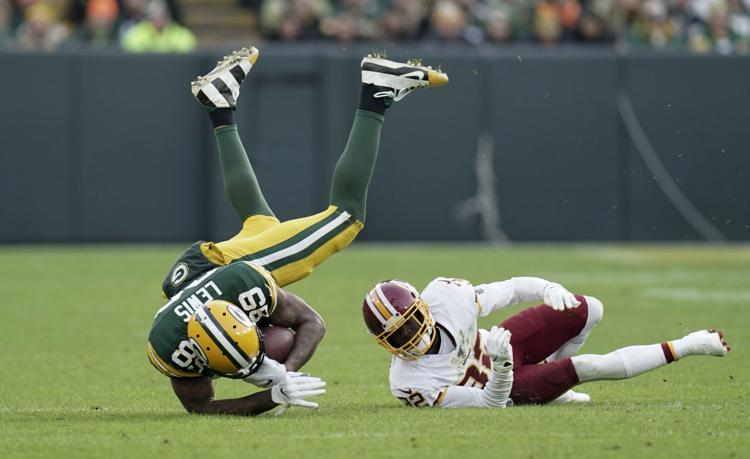 Packers 20, Redskins 15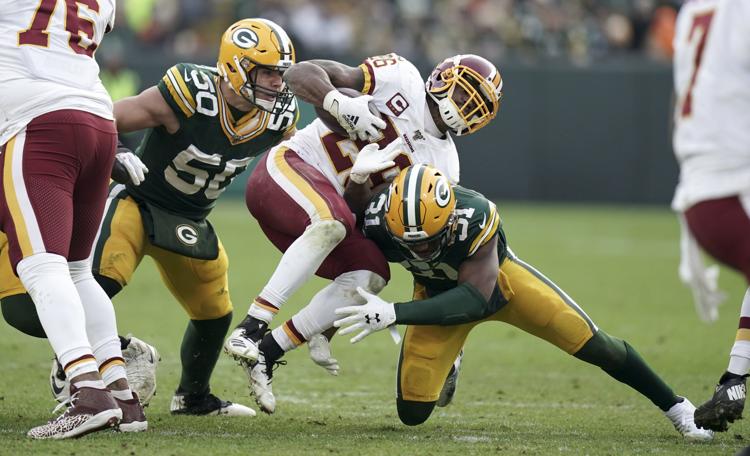 Packers 20, Redskins 15
Packers 20, Redskins 15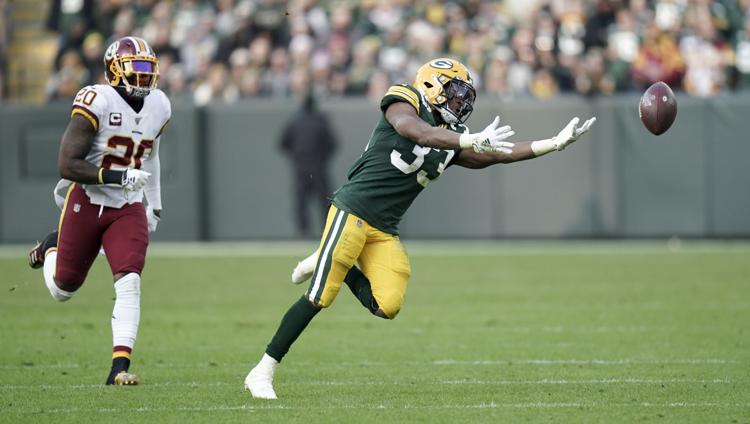 Packers 20, Redskins 15