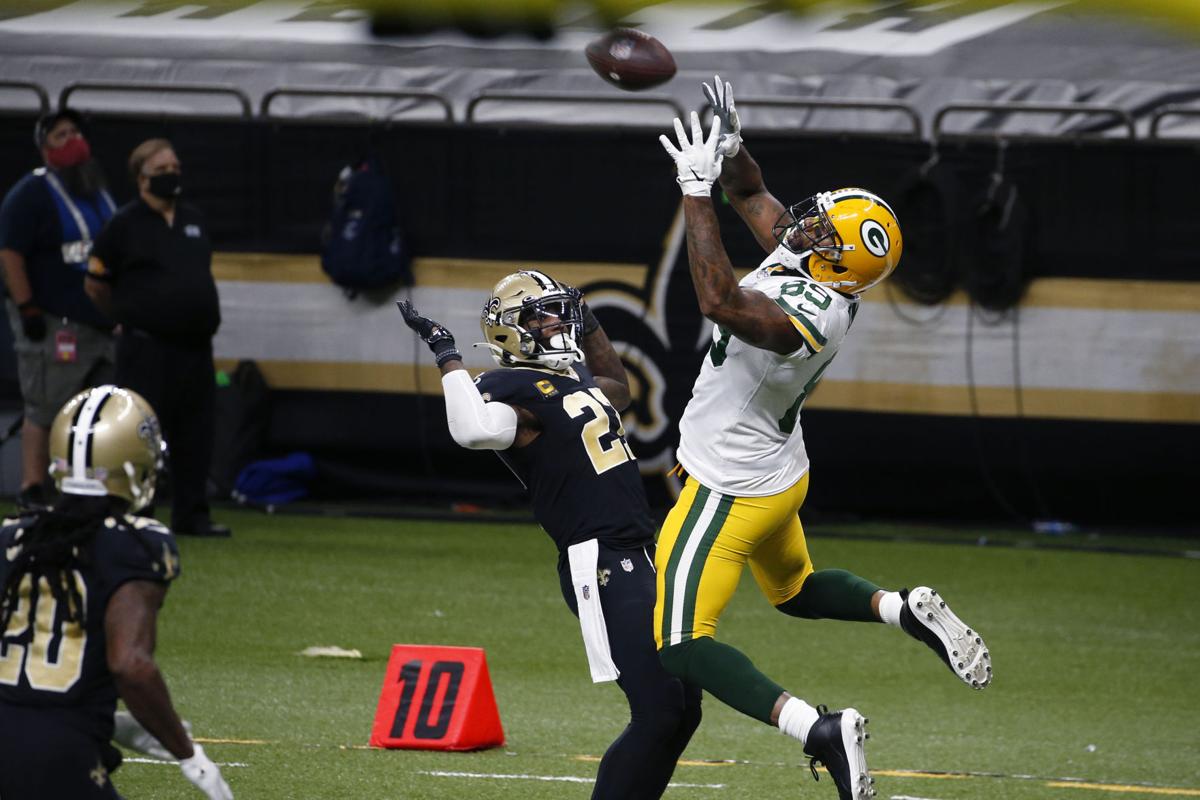 Maybe a virtual offseason spent socially distanced from each other, gathering only via Zoom video conference to dig deep into Matt LaFleur's scheme, was exactly what the Green Bay Packers offense needed. Or maybe it's the empty or virtually empty stadiums that are playing right into Aaron Rodgers' hand.
Whatever it is, through three games, it's awfully tough to argue with the results.
Riding their second-year head coach's hard-to-defend scheme with their two-time NFL MVP turning back the clock and orchestrating it to near perfection, the Packers beat the New Orleans Saints, 37-30, on Sunday night to improve to 3-0.
"We did spend a lot of time all offseason — (it was just) a lot of Zoom calls. It really just got us all on the same page," LaFleur, who improved to 16-3 in his first 19 regular-season games as the Packers head coach, said of the COVID-19 impacted virtual offseason. "It's a credit to everybody — everybody's ability to take all the information in and go out there and execute the play calls. I can't say enough about our offensive staff coming up with great game plans. That's a credit to everybody. We're taking everybody's input.
"It's just a bunch of guys working together and trying to do the best job possible."
The win marked just the second time in franchise history that the Packers have scored 35 or more points in three consecutive games, according to ESPN Stats & Information. The last time it happened was midway through the 2011 season, during the team's 13-0 start when the defending Super Bowl champs went 15-1.
"To be able to come out with a win, especially on the road, even though there aren't fans here, is a big deal," said wide receiver Allen Lazard, who filled in for an injured Davante Adams (hamstring) and caught six passes for 146 yards, including a 5-yard touchdown and a 72-yard deep ball on the third play of the second half to set up an Aaron Jones 1-yard touchdown — and received a game ball for his performance. "Being 3-0 is a lot better than being 2-1."
The Packers went into the normally loud Mercedes-Benz Louisiana Superdome and, just as they had in their Sept. 13 opener at Minnesota, took advantage of the comparative silence. The Saints allowed 750 family members of players, coaches and staff into the building Sunday night, but their cheers and the ambient noise soundtrack obviously didn't replicate the decibels a sellout crowd of 74,295 could have. And their absence factored into a play that helped the Packers clinch the victory.
Leading 30-27 and just having taken over at their own 36-yard line, the Packers quickly moved into scoring position with a 23-yard Rodgers pass to tight end Jace Sternberger, followed by a 19-yard run by Jones.
Then, on third-and-3 from the Saints' 15-yard line, Rodgers used his hard count to get Saints linebacker Demario Davis to jump across the line of scrimmage — giving the Packers offense a free play. Center Corey Linsley snapped Rodgers the ball, and Rodgers went to the end zone to Lazard, whose left arm was being held by Saints cornerback Janoris Jenkins. The pass interference penalty gave the Packers the ball at the 1-yard line.
"I knew Corey was going to snap it, and once he did, we kind of just did our scramble rules for a free play," Lazard said. "I was able to get to the back of the end zone. I still wish I could have come down with that one for sure."
No matter. Four plays later, Rodgers hit a wide-open Robert Tonyan for a 1-yard touchdown that made it 37-27 with 2 minutes to play in the game.
"Those plays usually don't happen because of the crowd noise and stuff," Lazard said of the free play, which almost certainly doesn't happen in a usually loud indoor stadium with its normally wild, boisterous crowd forcing the Packers into their silent snap count. "It's weird not having the crowd here, but obviously it played to our advantage today."
Rodgers confessed afterward that he was actually about to call timeout right before Davis jumped offsides and Linsley snapped the ball.
"I was definitely watching the play clock there. I felt OK about the call, but kind of wanted go over (to the sideline) and talk to Matt about it. So I was thinking about calling timeout," Rodgers said. "They jumped, we protected pretty good, I just kind of threw one up to Allen. He did a nice job."
Rodgers finished the night having completed 21 of 32 passes for 283 yards with three touchdowns and no interceptions for a passer rating of 124.9. Through three games, he has completed 71 of 106 passes (67%) for 887 yards with nine touchdowns, no interceptions, two sacks and a 121.1 passer rating.
"I felt like it was going to be an advantage for guys like myself who have a rhythmic cadence," Rodgers said of being able to create free plays in away stadiums. "At the bare minimum, it keeps them at bay, which is really all we need.
"It's a new world we're living in and playing in. But I miss the fans, I miss the environment. Doesn't matter if it's a road game. I miss the cheers, I miss the jeers. … And I miss the crowd at Lambeau. Hopefully we can get some fans back at some point."
The other play on which the game turned came early in the fourth quarter. With the Saints having tied the game at 27-27 on running back Alvin Kamara's 52-yard touchdown catch-and-run — part of Kamara's 197-yard night from scrimmage — the Packers had just lost possession near midfield when Jones was stuffed for no gain on a fourth-and-1 play.
Two plays later, on second-and-3 from the Packers' 41-yard line, Saints coach Sean Payton summoned his do-everything backup quarterback Taysom Hill to step under center in place of future Pro Football Hall of Famer Drew Brees. But Hill fumbled, Za'Darius Smith recovered, and suddenly the Packers were no longer reeling.
"That was huge," Rodgers said. "That was really huge."
Seven plays after Hill's fumble, Packers kicker Mason Crosby drilled his third field goal of the night, a 49-yarder to make it 30-27. The Green Bay defense forced a three-and-out punt on the Saints' ensuing possession, setting the stage for Rodgers' hard count and free play that led to Tonyan's victory-clinching TD.
"I just feel so much more comfortable in the offense," Rodgers said. "You never know whose day it's going to be. You really don't. … Today, it was all over the place. It wasn't an explosion of offense, but the efficiency was really, really good.
"Right now, our offense, we feel really good about it."
---
Photos: Packers hold off Saints for 37-30 victory in New Orleans
Photos: Packers hold off Saints for 37-30 victory in New Orleans
Packers 37, Saints 30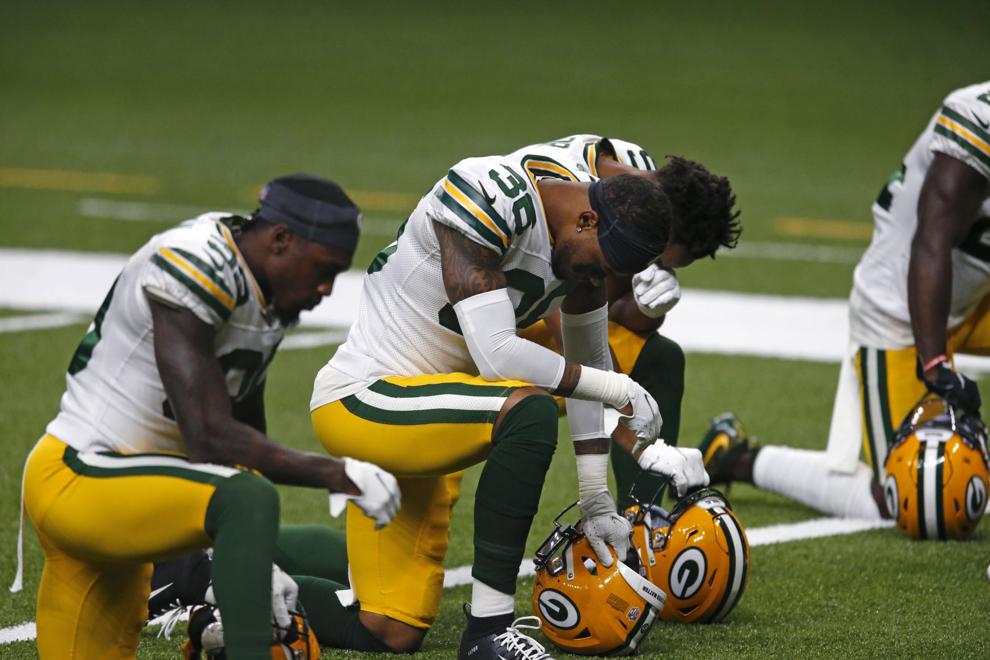 Packers 37, Saints 30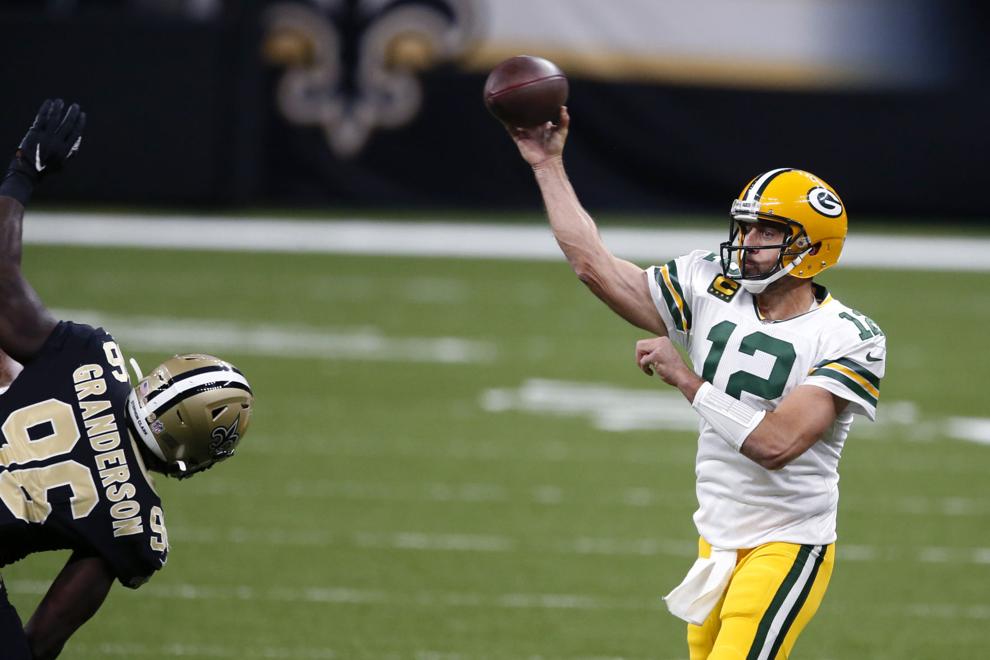 Packers 37, Saints 30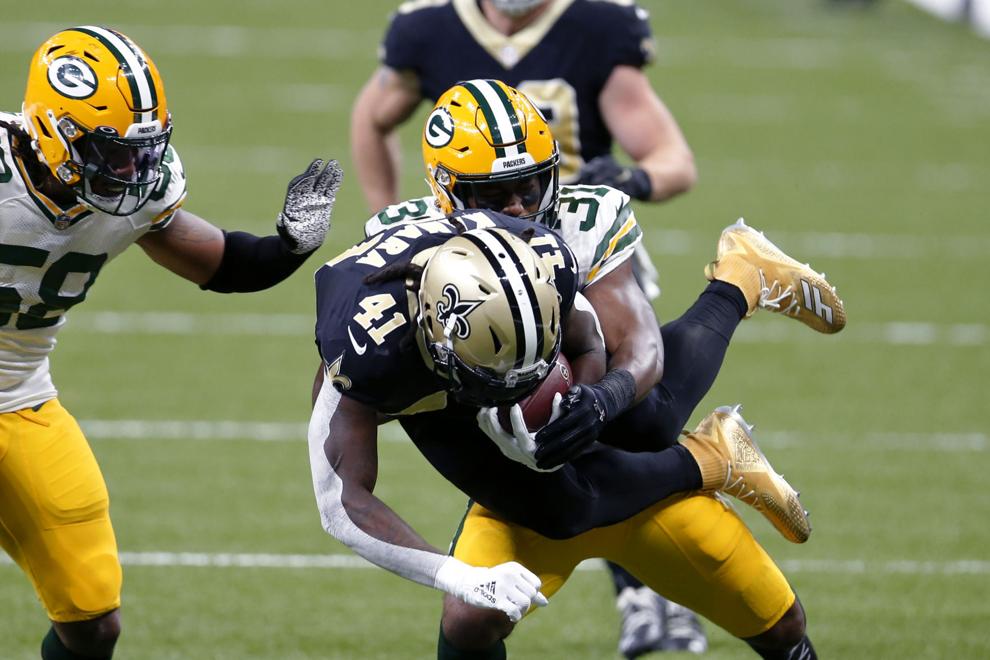 Packers 37, Saints 30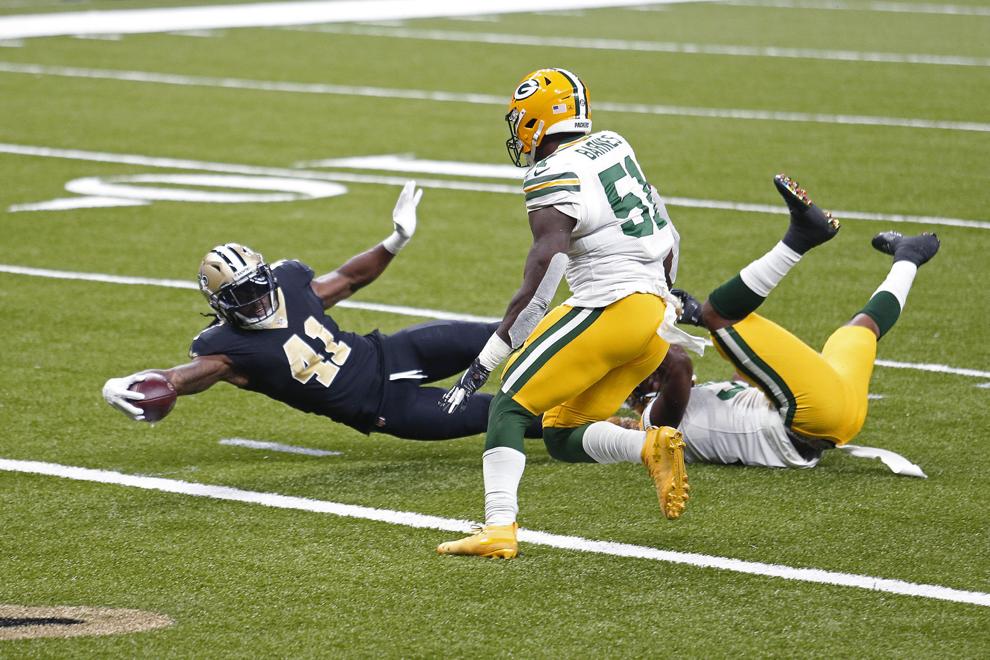 Packers 37, Saints 30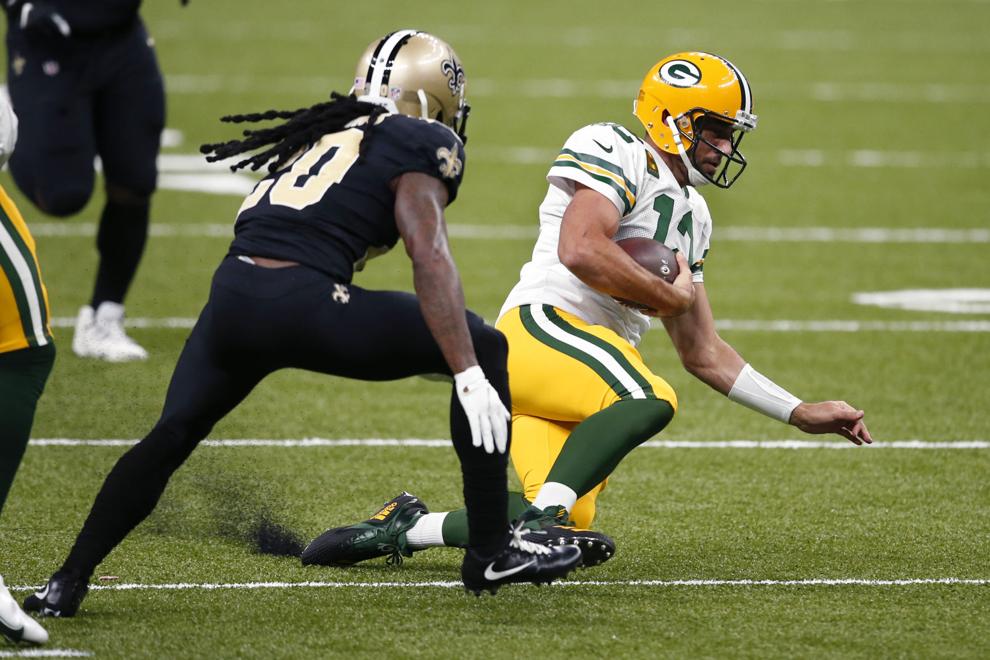 Packers 37, Saints 30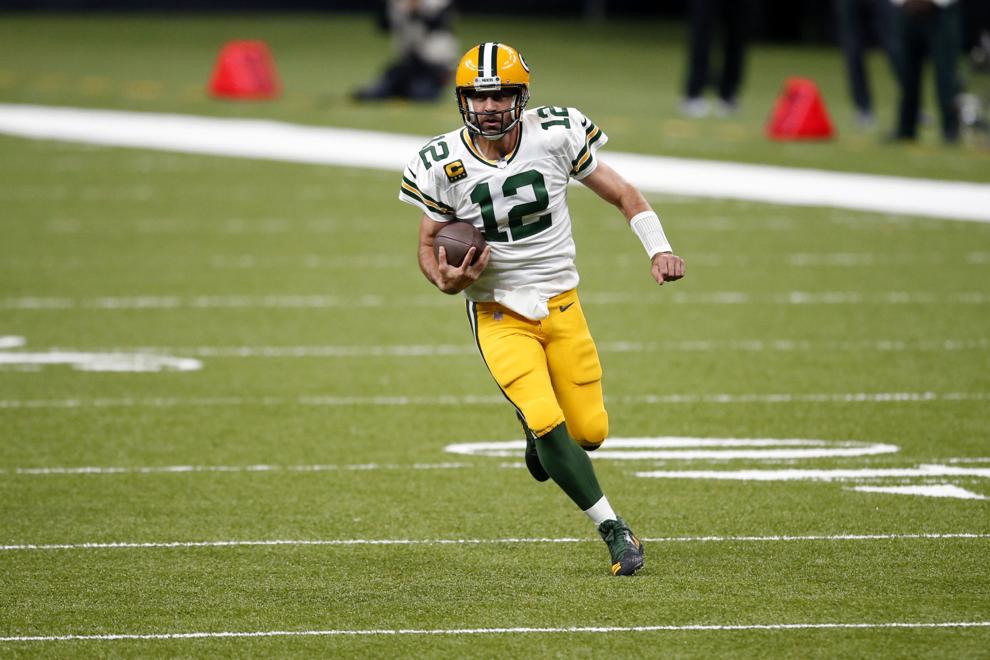 Packers 37, Saints 30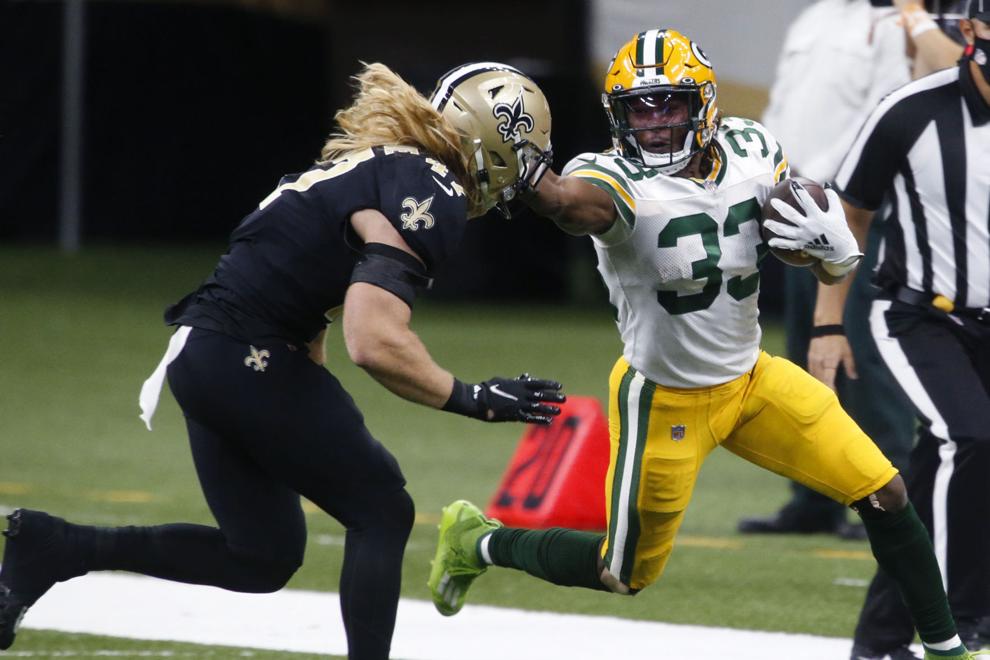 Packers 37, Saints 30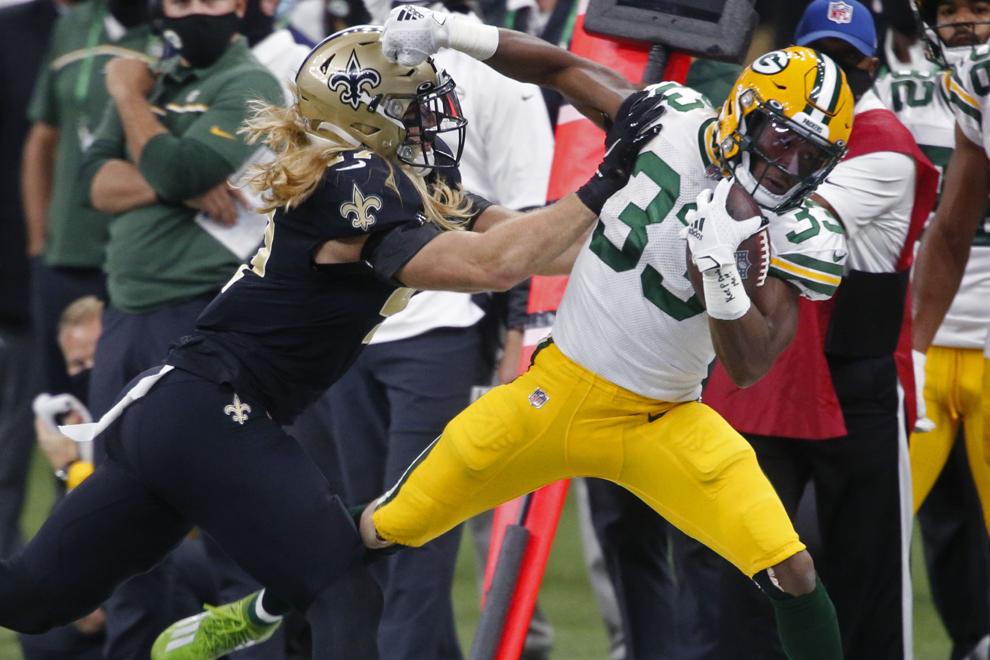 Packers 37, Saints 30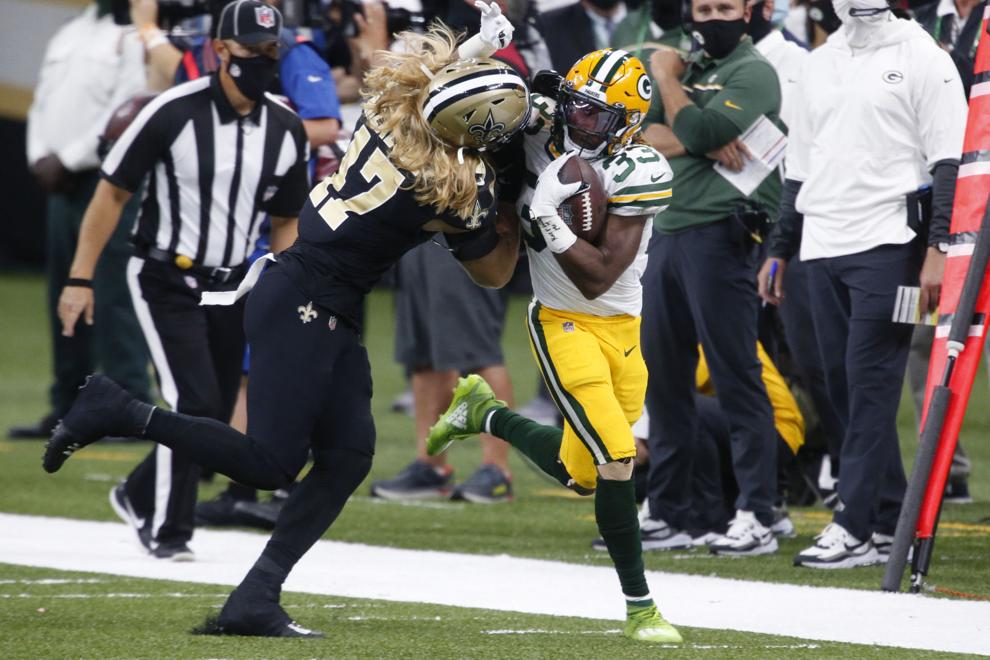 Packers 37, Saints 30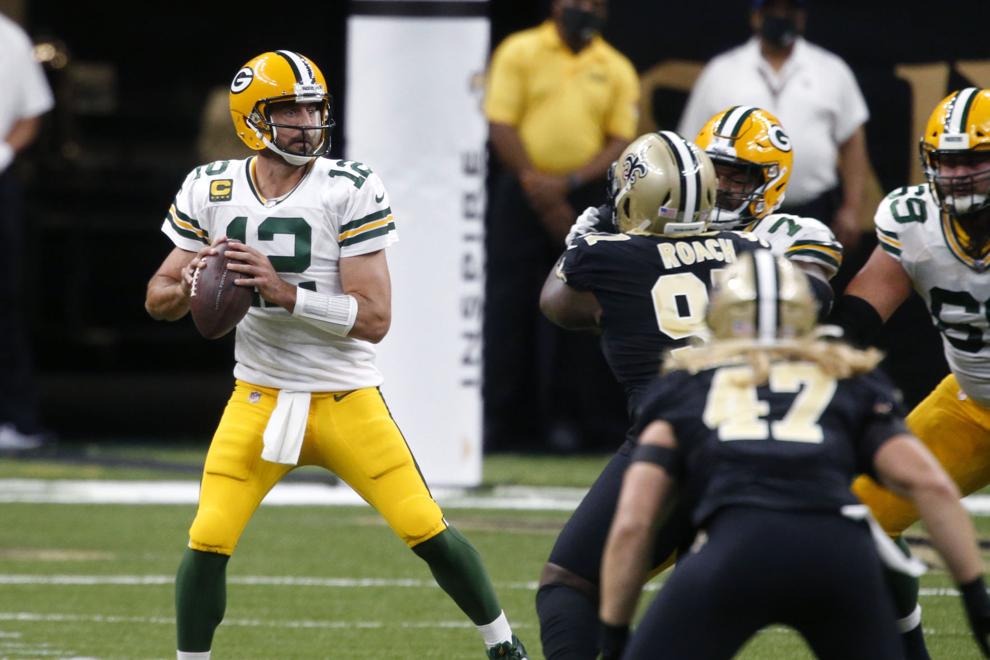 Packers 37, Saints 30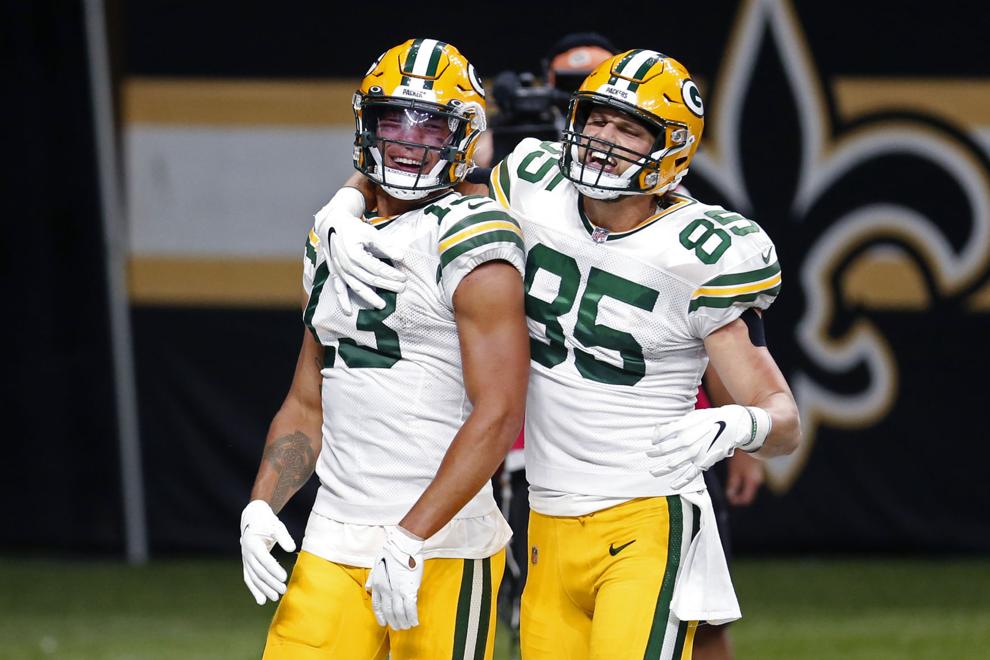 Packers 37, Saints 30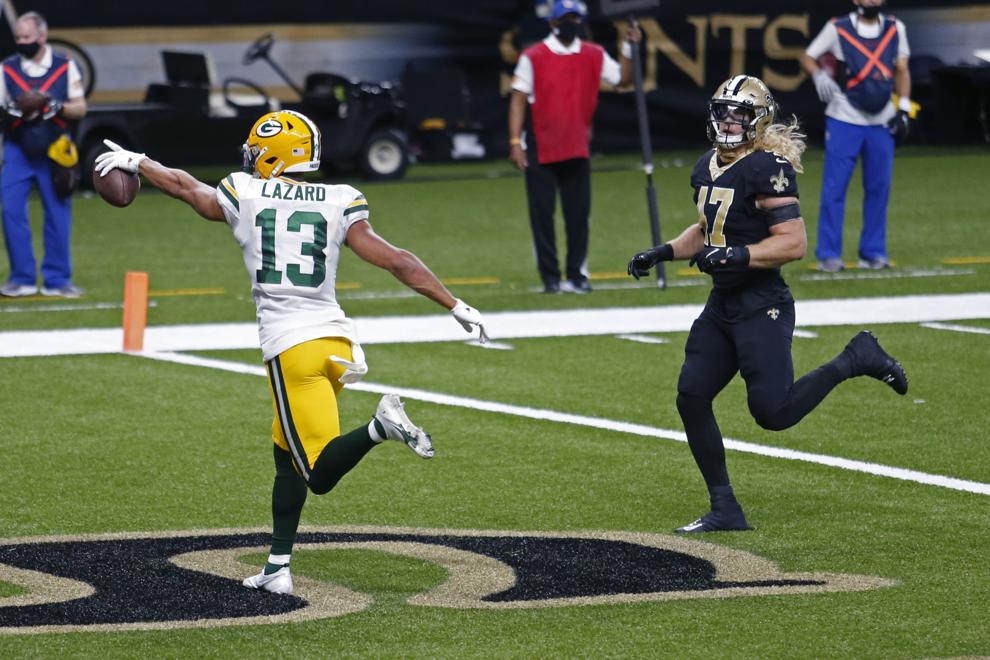 Packers 37, Saints 30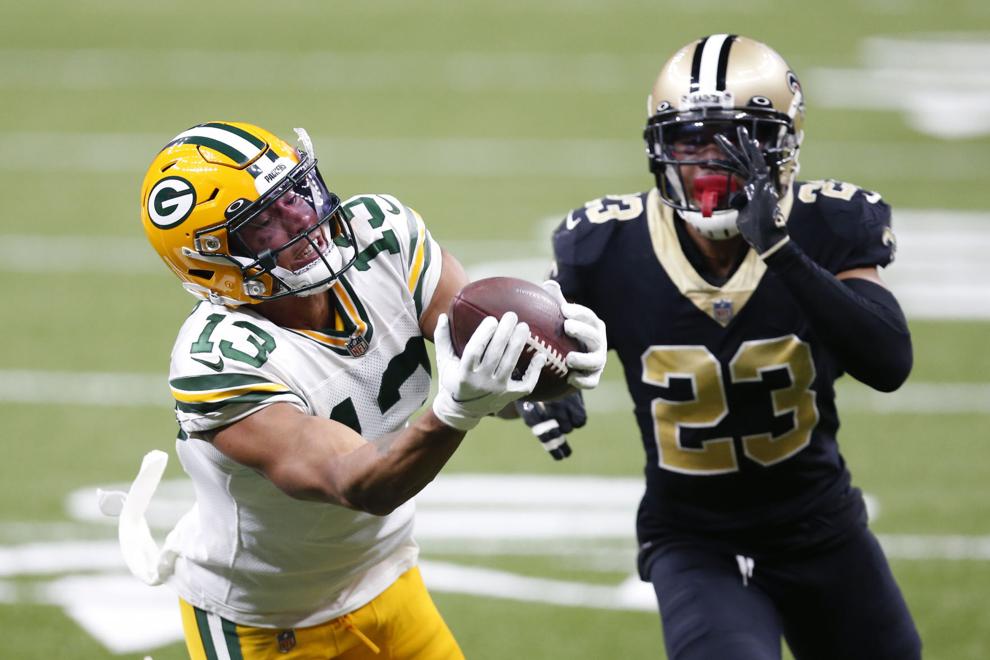 Packers 37, Saints 30
Packers 37, Saints 30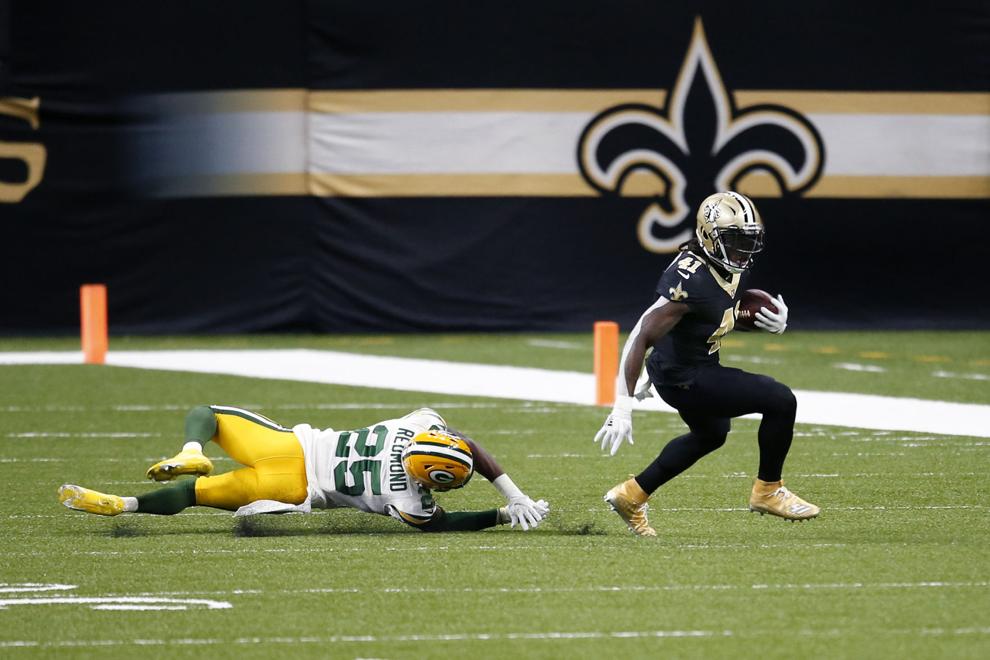 Packers 37, Saints 30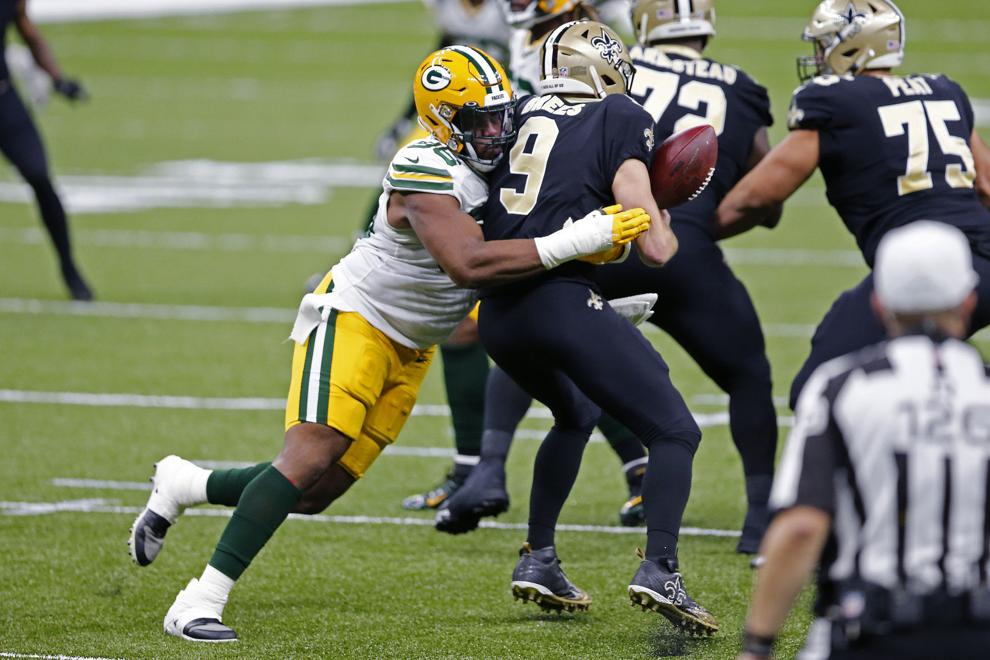 Packers 37, Saints 30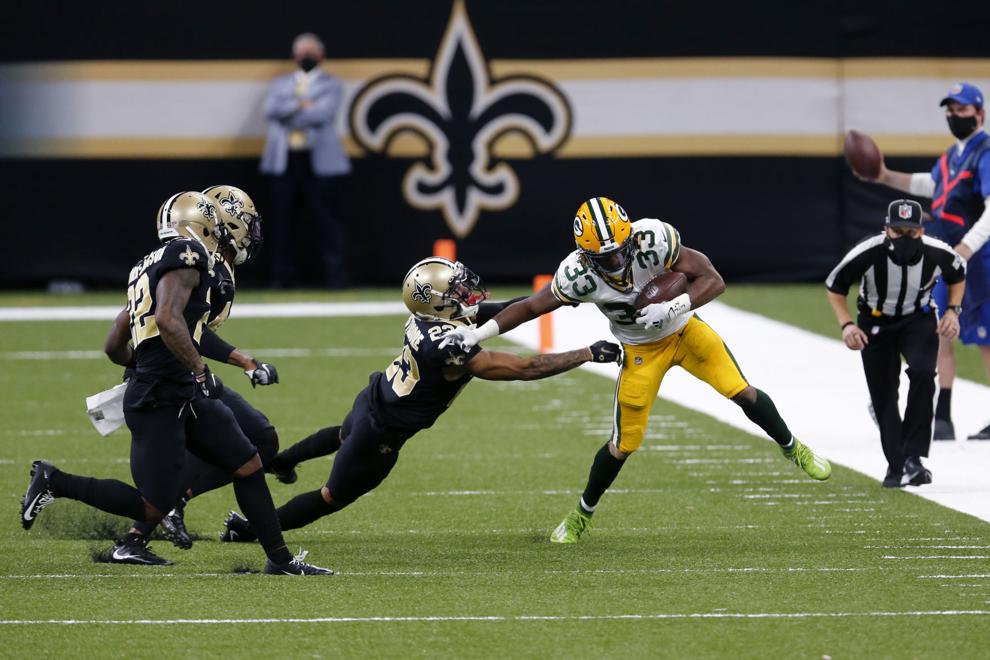 Packers 37, Saints 30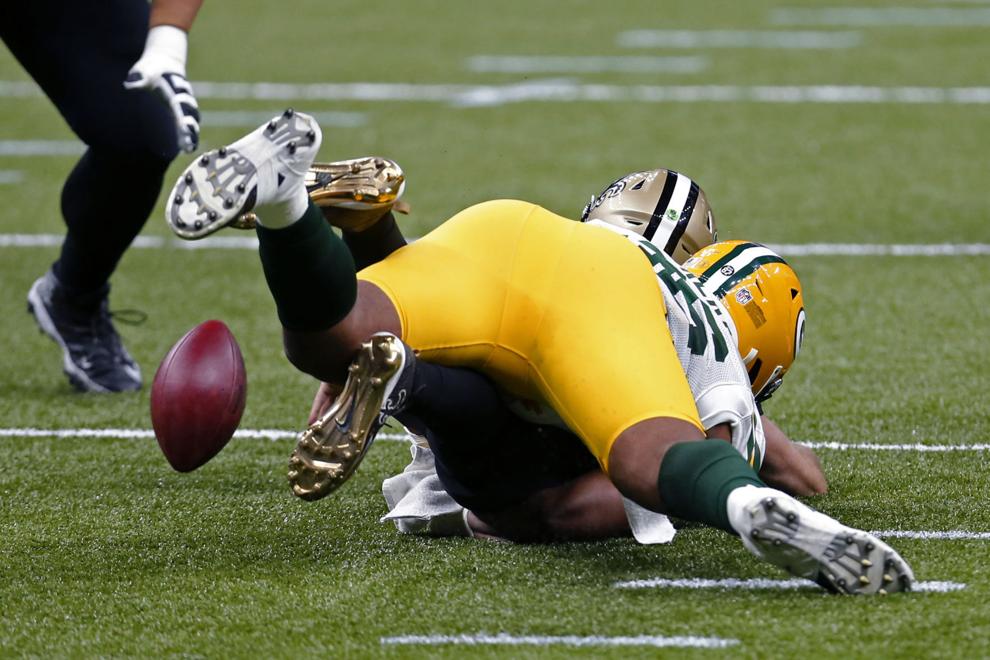 Packers 37, Saints 30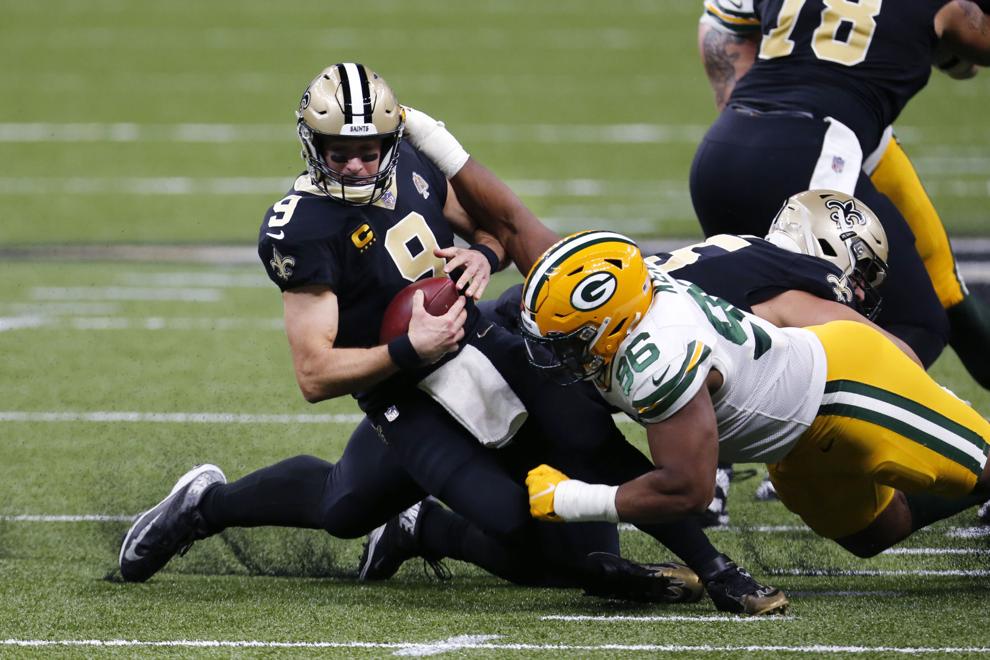 Packers 37, Saints 30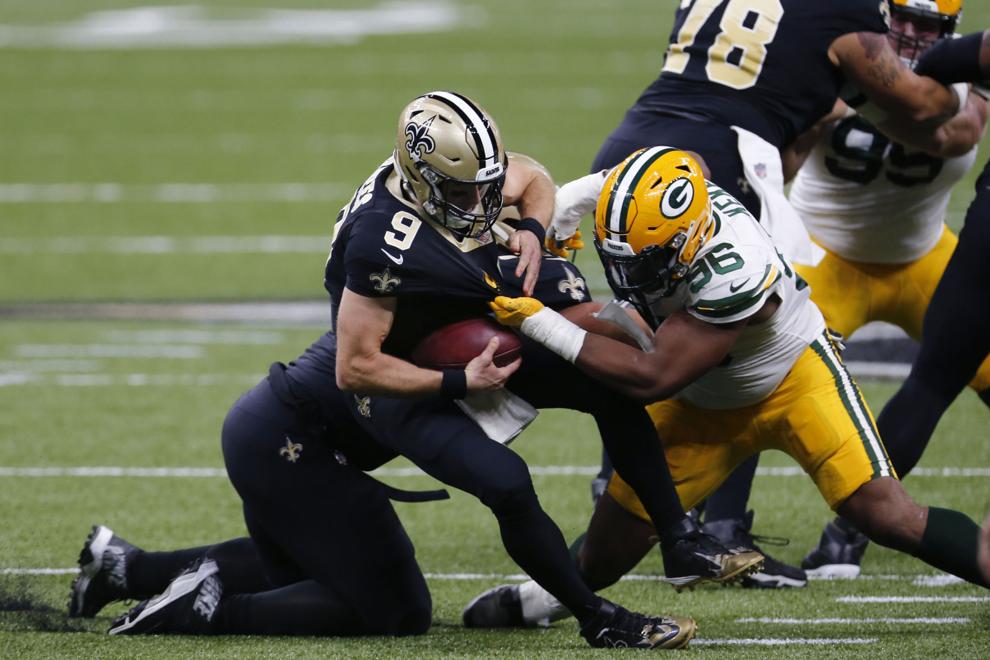 Packers 37, Saints 30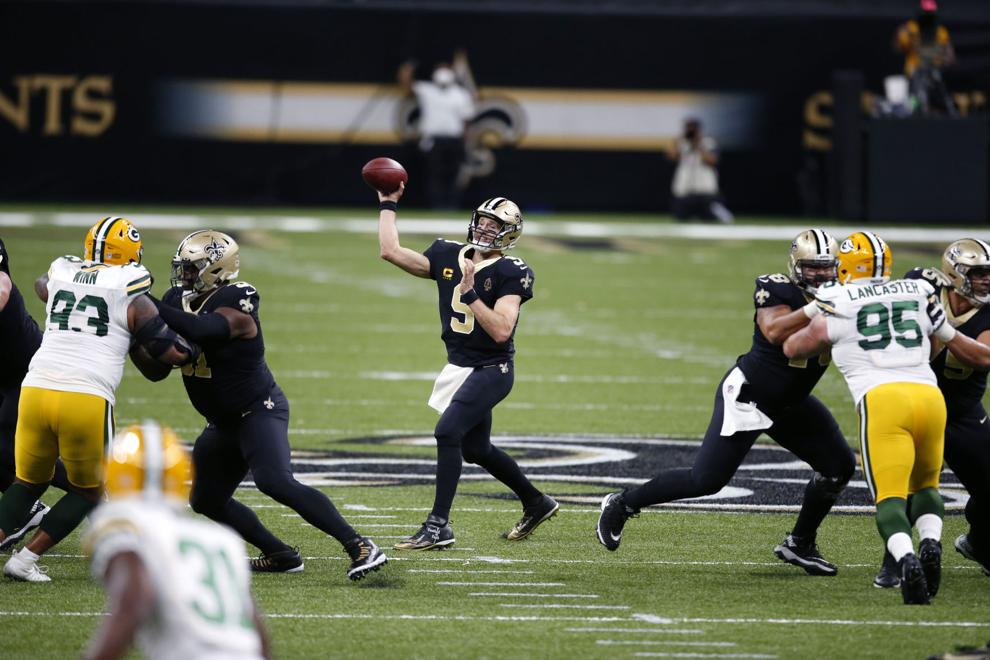 Packers 37, Saints 30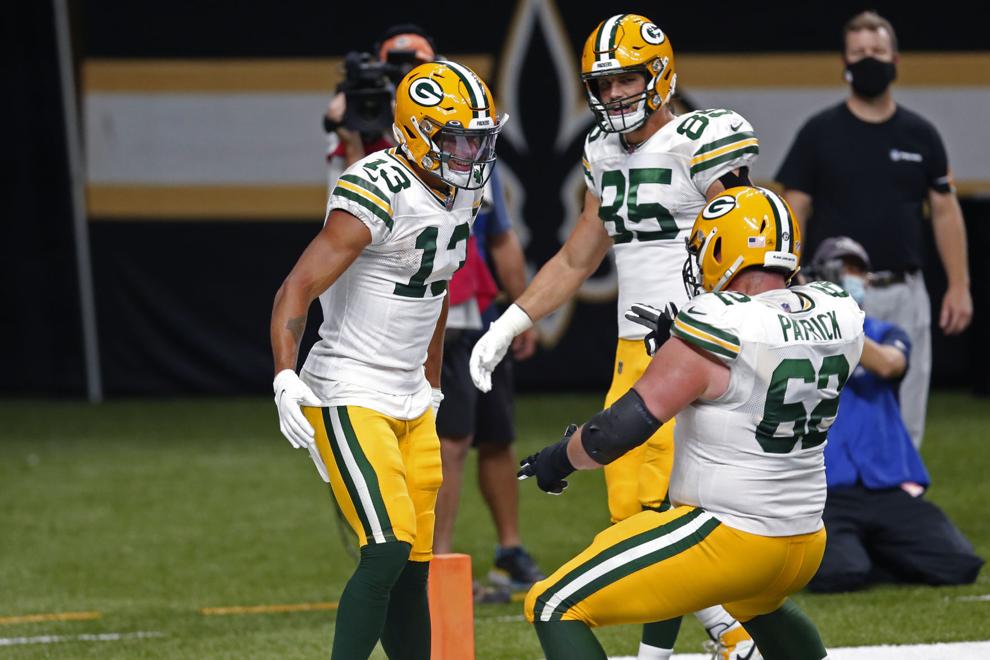 Packers 37, Saints 30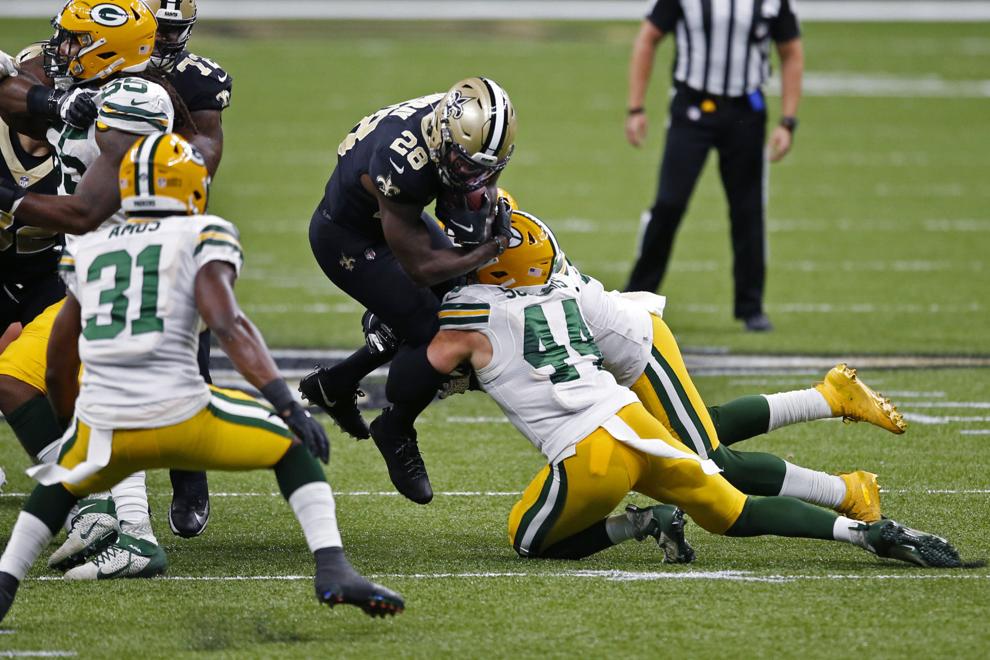 Packers 37, Saints 30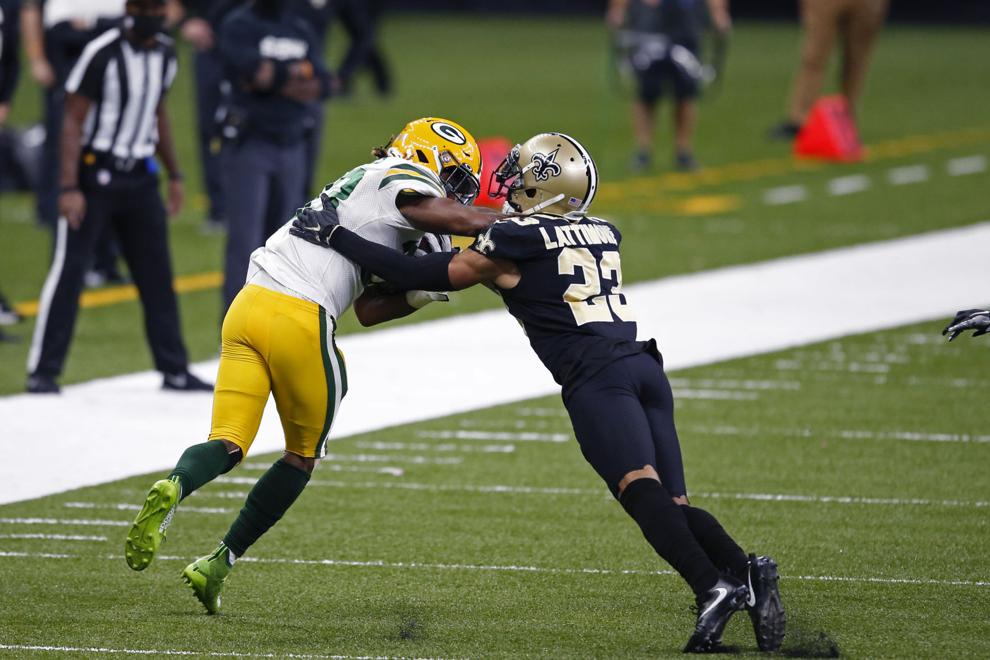 Packers 37, Saints 30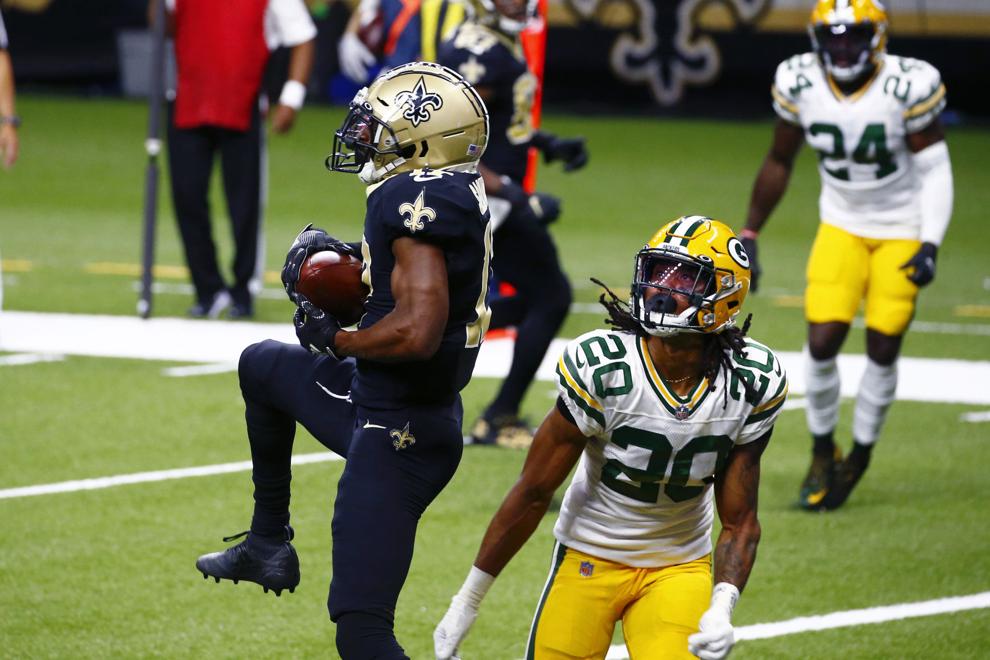 Packers 37, Saints 30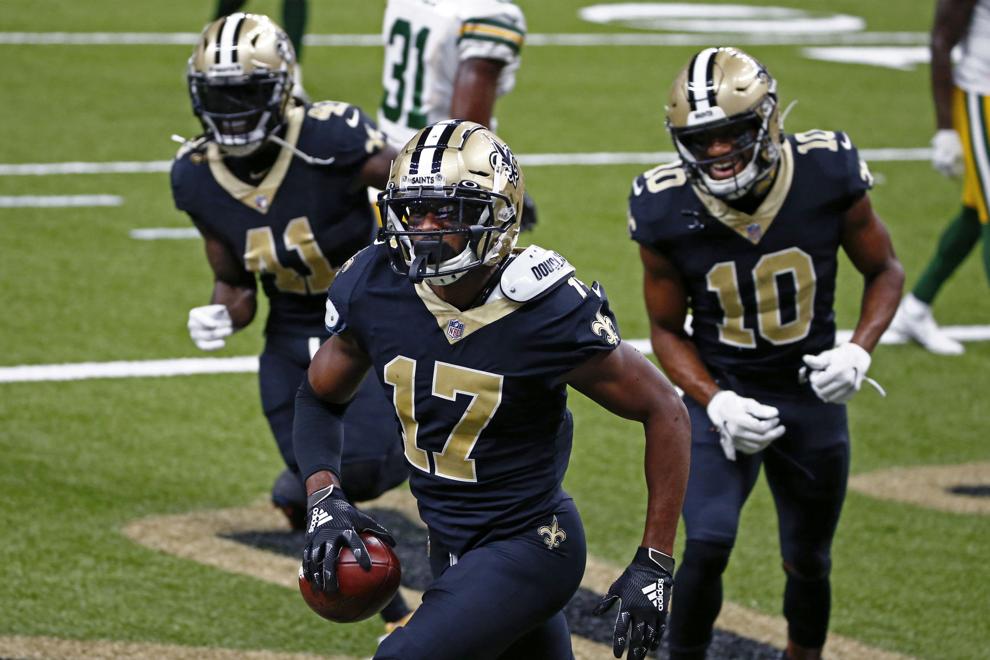 Packers 37, Saints 30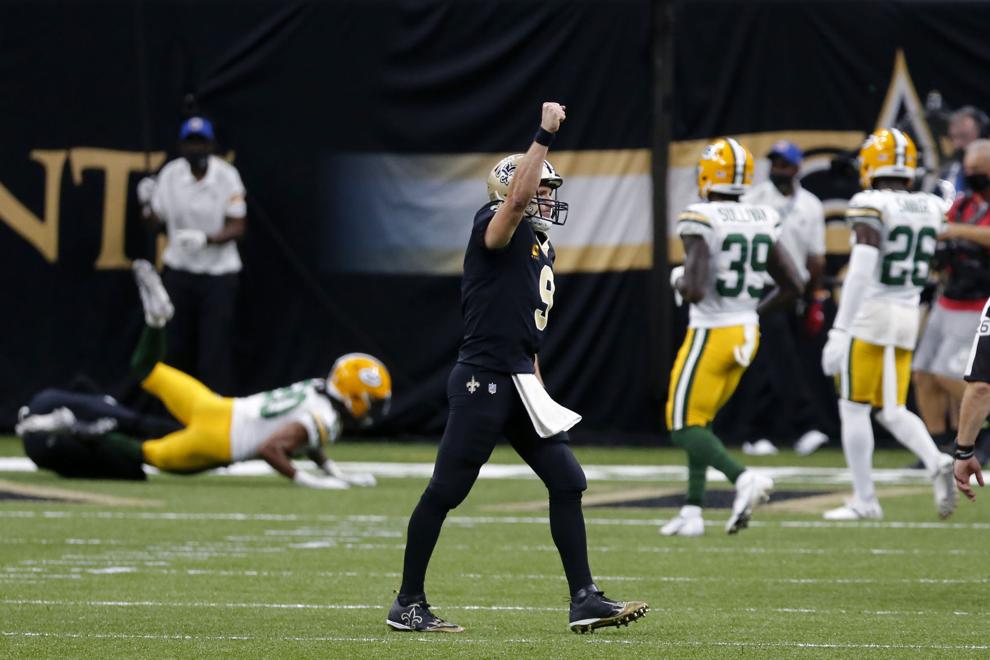 Packers 37, Saints 30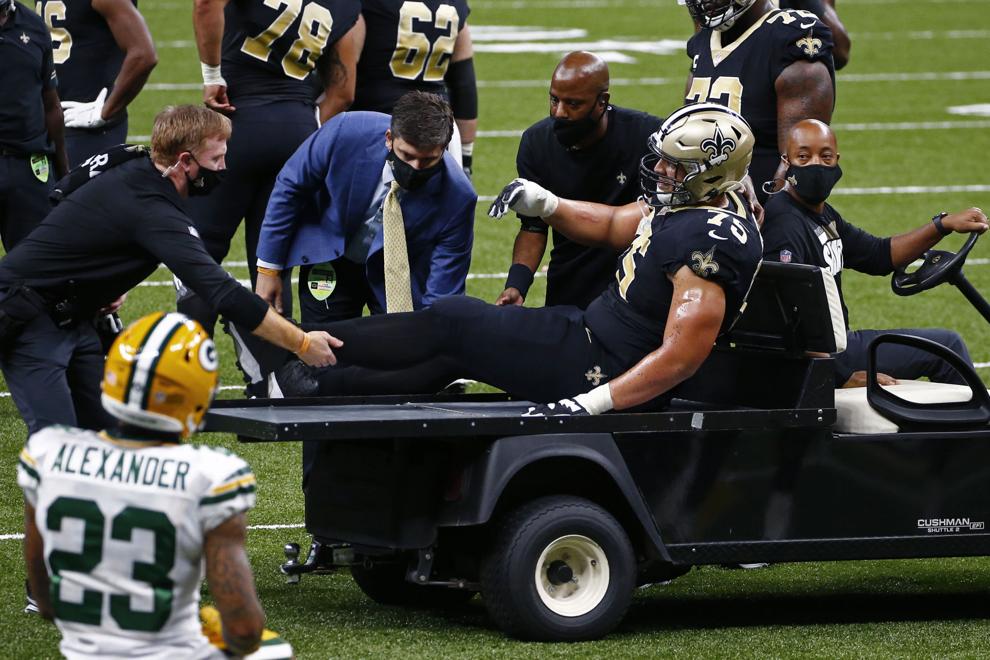 Packers 37, Saints 30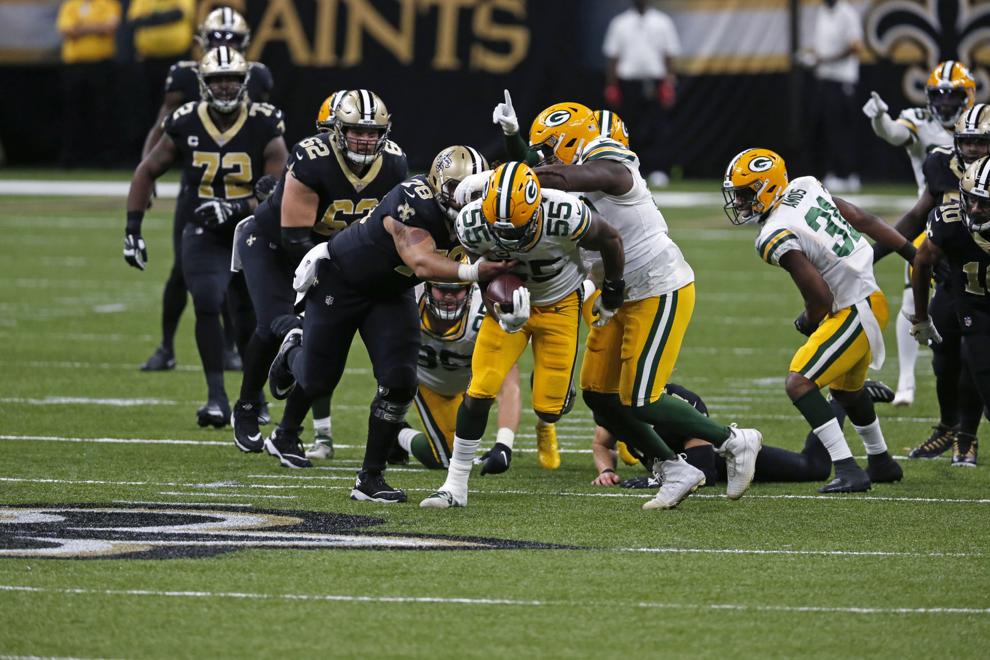 Packers 37, Saints 30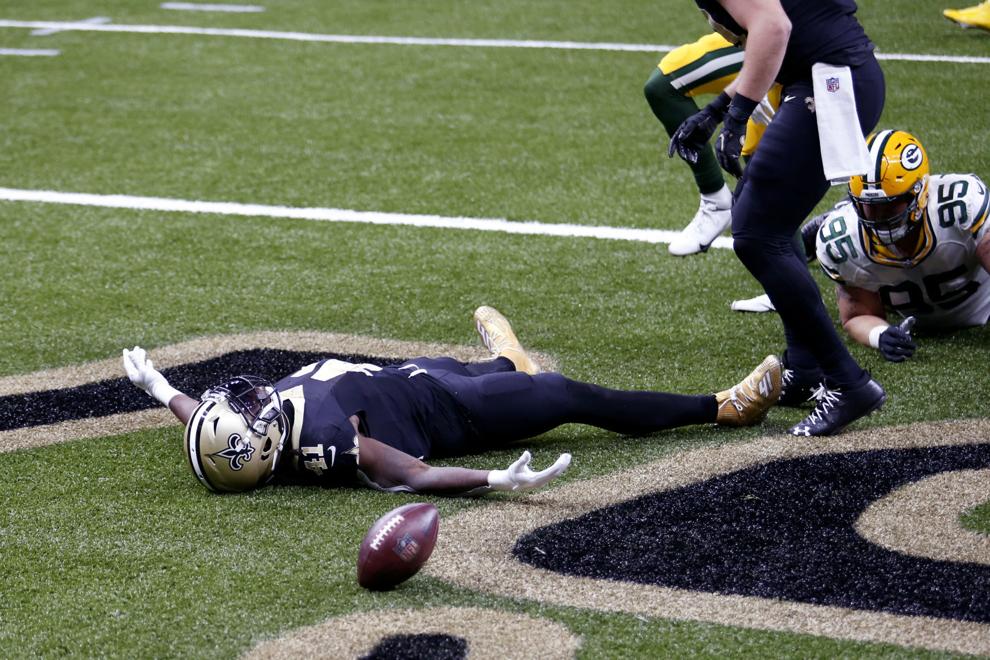 Packers 37, Saints 30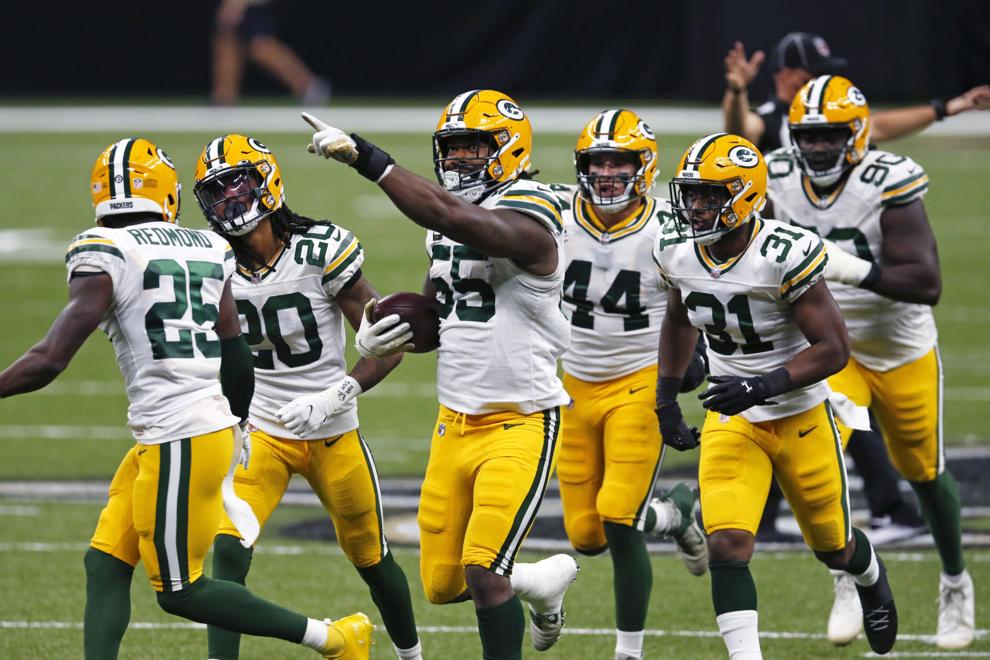 Packers 37, Saints 30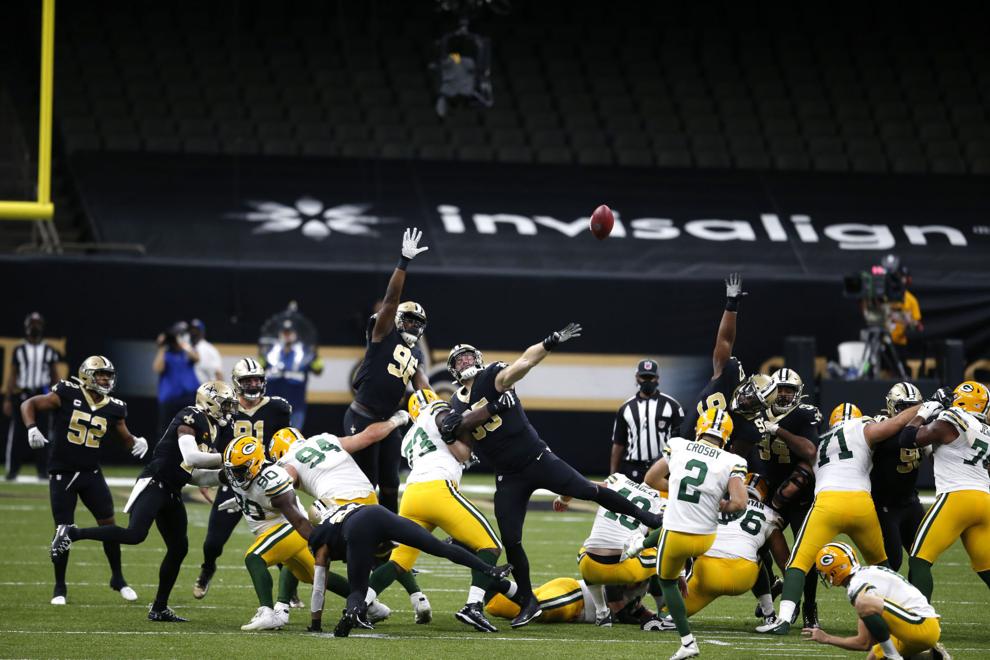 Packers 37, Saints 30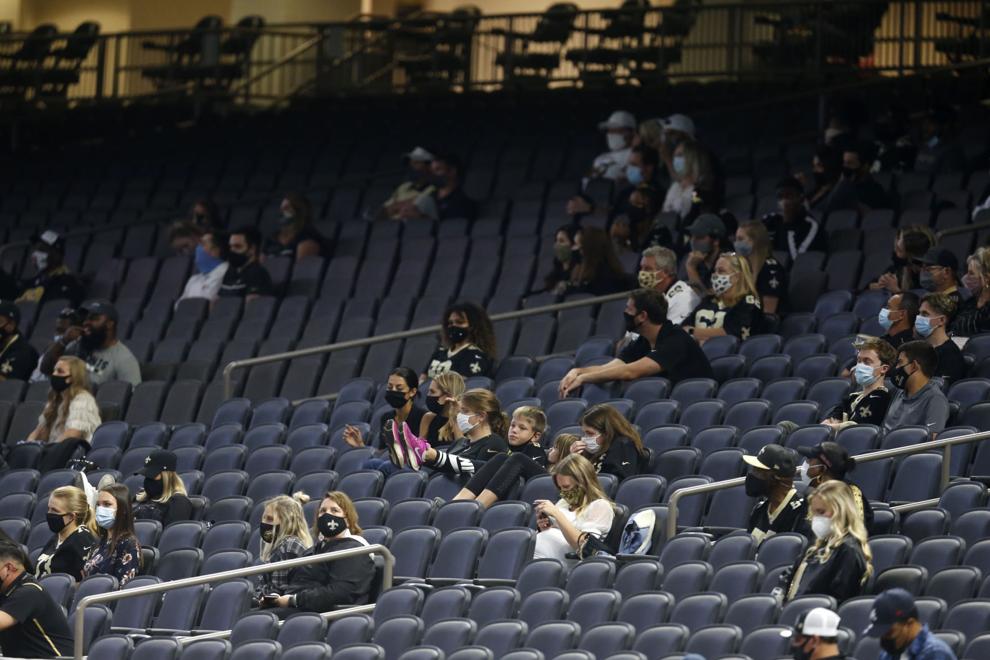 Packers 37, Saints 30
Packers 37, Saints 30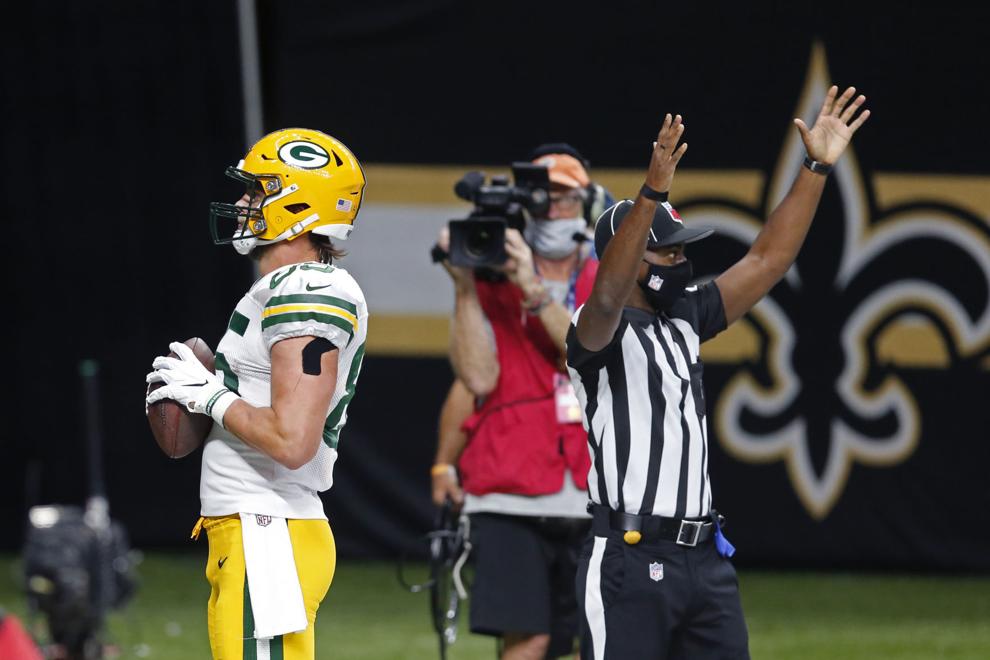 Packers 37, Saints 30