For nearly eight years, University of Wisconsin men's golf coach Michael Burcin has seen something special in Jordan Hahn.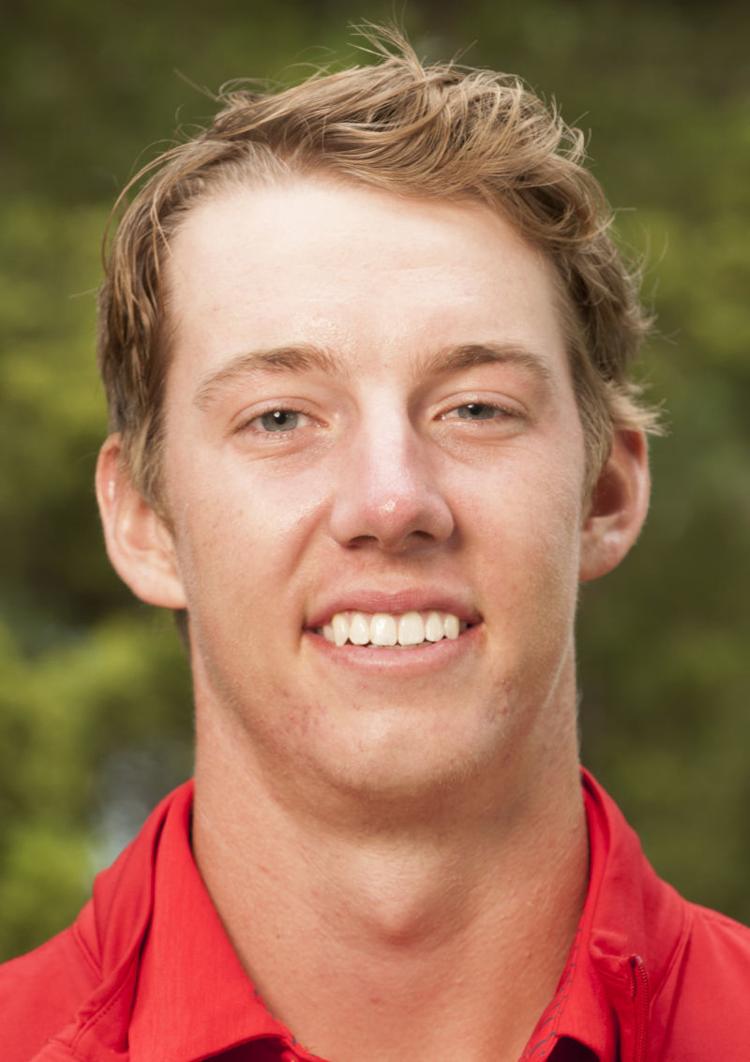 It started when Burcin was new at UW in the summer of 2011, handling a summer camp that had been set up by the previous coaching staff. Hahn was there as a tall, skinny kid about to enter his freshman year in high school.
As much as he stood out for his height, he made an impression on Burcin for hitting the ball far.
The Badgers didn't need to make any more of an impression on Hahn. Born in Janesville and a one-time Delavan resident who later moved to northern Illinois, Hahn was a UW fan from birth thanks to grandparents who took him to Badgers games.
When Hahn returned to Burcin's camp the following summer, he had improved his game dramatically.
"That was when I remember telling my assistant we needed to keep an eye on him," Burcin said.
Hahn got his first scholarship offer from Burcin in his sophomore year. He didn't need to wait for others.
"I knew that if I ever got the chance to come here," Hahn said, "I wouldn't pass it up."
Coach and player reflected on those days this week as the finish line approached for Hahn's Badgers career, one that will leave him among the best to ever play for the school.
The senior will compete as an individual at the NCAA regional in Simpsonville, Kentucky, starting Monday morning. If he has the best three-round score among those not on the five advancing teams, he'll advance to the NCAA championship.
Even if he doesn't, it's all but assured Hahn will have the best season statistically in school history and overwhelmingly likely he'll post the best career scoring numbers, too.
Hahn's season scoring average of 71.59 is more than a stroke better than Dan Woltman's record set in 2008-09. Unless Hahn shoots three rounds in the mid-80s this week — his highest score this season is 77 — his name will go to the top of that list.
Same with the career average. Hahn is at 73.09 over 125 collegiate rounds; Woltman's 73.28 from 2006 to 2009 is the standard.
Hahn sees the NCAA regional meet at the University of Louisville Golf Club as another step in his career, even if his college rounds are running out.
"I'm just excited to represent Wisconsin one more time at least, hopefully two," he said. "But I'm just going to enjoy it and go out and have fun."
The case for including Hahn in a small group of the men's program's best goes beyond the scoring numbers he built by being long off the tee and through steady improvements to his short game.
He became the 13th UW player chosen for the All-Big Ten team, and the first to be on the first team since the league split selections into two teams in 2003.
Only three others have been chosen for the NCAA regionals as an individual: Ron Wuensche in 1991, Jon Turcott in 2002 and Woltman in 2009.
The Badgers also had sophomore Griffin Barela post a season scoring average that will finish among the top five in school records (72.78) but the group as a whole fell short of Burcin's hopes.
"We're not where we want to be, but the program has really stabilized," he said. "And I think it's been good for (Hahn) to have Griffin push him. There's a chance Griffin's going to end up eclipsing his records in two years."
By then, Hahn hopes he's into a pro career. He has another semester of school before he graduates, but he plans to make a run at qualifying for a spot on the Web.com Tour in the fall.
Otherwise, there are tours in Canada and Latin America that he can try. It's a way of life filled with uncertainties, but Hahn wants to see if he can make it work.
"I've been playing golf this long. No point in stopping, right?" he said. "Not many people have that opportunity. When it's out in front of you, you might as well reach out and try to grab it."