The NCAA overreacted in restoring a year of eligibility to spring sports students amid the coronavirus-related shutdown, University of Wisconsin athletic director Barry Alvarez said.
And UW won't be allowing those seniors to pursue another year with their teams in 2021, according to an athletic department statement Thursday that cited "a time of unprecedented uncertainty in college athletics."
"What we tried to do was encourage our seniors to go ahead and, if you're going to graduate, graduate and move on with your life," Alvarez said Wednesday on his monthly radio show on 1310 WIBA and Learfield/IMG College. "We appreciate everything that you've done. But move forward. The future is in question, and we can't promise you anything."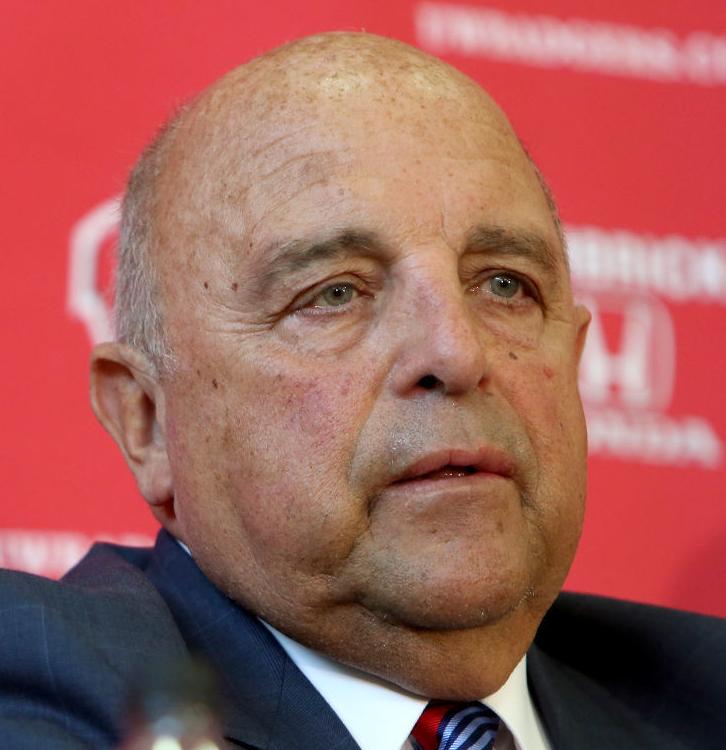 The NCAA Division I Council on March 30 approved an extension of eligibility for athletes in spring sports whose 2020 season ended because of the COVID-19 coronavirus pandemic. Financial aid rules were relaxed as part of the decision, and schools were allowed to tap into an NCAA fund to help pay for increased scholarships for returning seniors.
But the decision also allowed schools to decide not to grant financial aid at the same level as previously provided to those who choose to return.
UW has "made the decision to not pursue waivers that would extend the eligibility of our senior student-athletes," according to a statement from the athletic department. "Student-athletes in their fourth year of eligibility have concluded their careers with us."
A "substantial percentage" of the seniors that were eligible to return under the NCAA's waiver are scheduled to graduate before next spring, according to UW. The athletic department said it would "do everything possible to support our student-athletes as they work toward those degrees."
Alvarez said the NCAA action impacted around 35 Badgers seniors. UW has 10 spring sports: softball, men's and women's outdoor track and field, men's and women's golf, men's and women's tennis, men's and women's rowing and women's lightweight rowing.
Athletes from winter sports weren't included in the NCAA waiver because their seasons had either concluded or were nearing a finish.
One of the arguments against having senior athletes return for another season, Alvarez said, was other students won't get a chance to finish a semester of studying abroad or be able to take part in a final musical performance that was canceled.
"Anybody that went through that, it just ended," he said. "And so, I think our faculty reps thought that it shouldn't be one group be cherry-picked to get credit and be able to come back to pick up that year of eligibility."
UW appears to be the first school from a Power Five conference to publicly say it will not bring back seniors for the extra year of eligibility.
But she said she started leaning toward turning pro, and UW's decision "just made it easy for me."
Also on his radio show, Alvarez addressed financial issues related to the coronavirus. He said the athletic department is modeling three budgets for next season: one with competition returning in full; one with no fall sports, including football; and one with no fall or winter sports.
If football isn't played in the fall because of the coronavirus, schools stand to lose millions more in revenue. At UW, around 15% of annual athletics revenue comes from football ticket sales, and more comes from football-heavy media deals.
"Those are things that we've got to be prepared for, be proactive in our thinking," Alvarez said.
Gundy's school later refuted the comments, saying the coach wouldn't make the decision on when the campus would reopen.
"I think our guys are using common sense," Alvarez said of UW's coaches. "They're doing what they can right now. We'll see how everything plays out.
"Whenever we can bring our people back to campus, we'll be prepared to pick up things right there and move forward. And when it's healthy for us to get fans in the stands, then we'll do that. That's the smart way to go about it, rather than to come out and make a statement that you're going to project whether you have a season, whether you won't have a season, when we're going to play and all those type of things."
Concerned about COVID-19?
Sign up now to get the most recent coronavirus headlines and other important local and national news sent to your email inbox daily.