The University of Wisconsin athletic department is asking for an 11 percent hike in spending authority for the 2019-20 fiscal year.
The Athletic Board's Finance, Facilities and Operations Committee on Wednesday unanimously voted to forward the request for a budget of $159.4 million to the full board on Friday.
The expense total is $15.9 million higher than in the 2018-19 budget, and $54.8 million more than it was five years earlier, a 61 percent increase.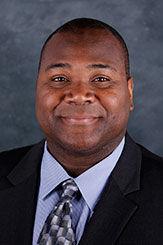 Mario Morris, UW's associate athletic director for business operations, said the yearly escalation was due largely to a $20 million price tag for three major capital projects and a 2 percent increase in the campus centralized services assessment for shared operations.
UW will contribute $13.5 million toward completion of the Nicholas Recreation Center, where its swimming and diving teams will compete. Another $3.8 million will go toward design costs for planned renovations at the Kohl Center and Camp Randall Stadium.
And the department will pay the first $2.7 million toward a $6.5 million project to replace windows and the roof at the Field House and to build an exterior plaza on the south end.
UW's expenses have soared in recent years as it has paid the full cost of school attendance, added additional meals for athletes and tacked on services in academics, psychology and strength and conditioning, Morris said.
"That's something that we have to do," he said. "We've been fortunate we're in the Big Ten with the new television contract. We're fortunate to have great fans and donors that continue to support us. And we're fortunate to have a great program."
Big Ten Conference distributions are the biggest revenue source for UW, with media rights deals projected to bring in more than $44 million — or 27.7 percent of total revenue — in 2019-20.
You have free articles remaining.
Register for more free articles
Stay logged in to skip the surveys
Gift funds will provide $41 million, with ticket sales at an estimated $32 million.
Salaries and benefits will cost UW $61.5 million in 2019-20, a 4 percent increase over the previous year. The total capital expense price tag is $22.35 million.
An expansion of the Kohl Center to add student-athlete services and renovation of the south end zone at Camp Randall to add more premium seating are being considered for inclusion in the 2019-21 state budget, senior associate athletic director Jason King said.
At the Kohl Center, plans call for new space for academic services, strength training, nutrition and basketball team offices.
The Camp Randall improvements likely will bring a field-level club to the south side, with club and loge seats and an outdoor terrace above.
The additional charge for centralized services by campus will cost Athletics an extra $3 million in 2019-20. That's part of a net $9.4 million that the department will contribute to campus.
"It's not a small increase," Morris said of the charge for campus services, which includes purchasing and business operations. "We have to be creative in how we adjust our other parts of our budget. It limits parts of our budget, but we have to do what we need to do."
A required annual financial audit of the athletic department completed by Madison firm Baker Tilly showed no issues and reported that the 2017-18 fiscal year ended with an excess of more than $2.1 million.
As of the June 30, 2018, end of the fiscal year, Athletics had $164.4 million in investments at the UW Foundation, a 22 percent increase over the year before. Of the total, just under $98 million was in endowments, a 13 percent increase over the end of the 2016-17 fiscal year.