Ever since they were kids, Molly and Maddie Haggerty always stuck together.
"We were inseparable," said Molly Haggerty, recalling their childhood in Glen Ellyn, Illinois. "We did everything together. We would always be playing anything outside … basketball, hide and seek, anything. I always wanted to be on her team. That's just how it was, we always wanted to be together."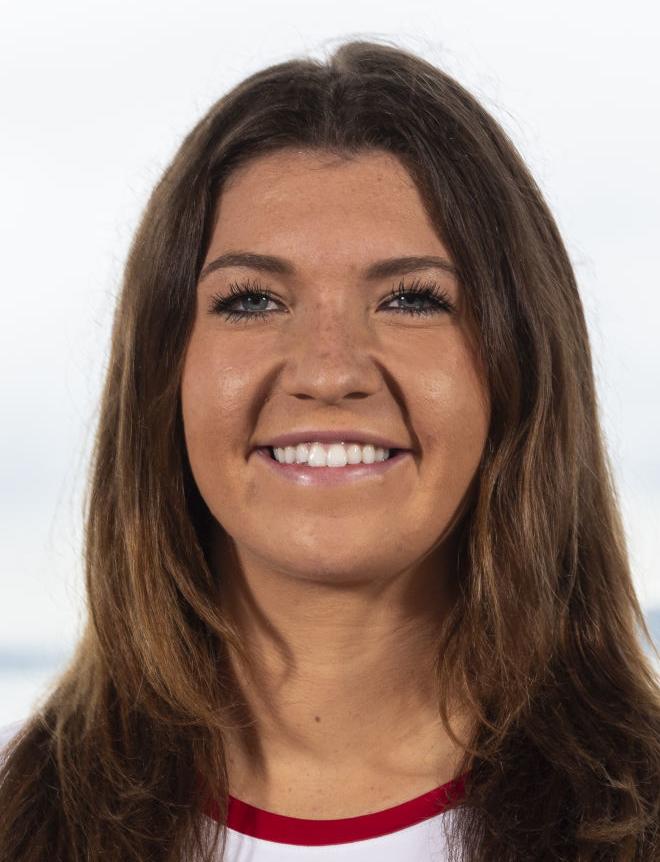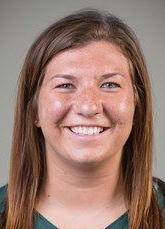 That's the way it was on the volleyball court as they were teammates in club and high school. So it will be more than strange Saturday when the sisters look at each other across the net when Molly's University of Wisconsin volleyball team faces Maddie's Michigan State team at Jenison Field House.
The No. 7 Badgers (14-4, 7-3 Big Ten) will face the Spartans (15-8, 3-7) in the second half of a road swing that takes them to No. 12 Michigan (18-3, 7-3) for a big match tonight.
And while that match is the top priority right now, Saturday's match will have special meaning for the Haggertys.
"I have never in my life played against Maddie," Molly said. "We've always been on the same team. We're best friends off the court. On the court we kind of butted heads a lot when we were playing so I think it's going to be really fun playing against her, just looking across the net and winking at her if I get a block or something."
While the sisters are two years apart, they could pass as twins even to their closest friends.
"It's actually really freaky because I know they're super close," said UW junior M.E. Dodge, Haggerty's roommate for three years. "They talk every single day. One time I heard Maddie call and I thought it was Molly. They sound alike, they look alike. It's like two Mollys walking around. It's crazy."
Almost as crazy as the path that has taken them to this point.
Plan A was to always play on the same team. That was the case at Sports Performance Volleyball Club. And they expected to be teammates at Benet Academy, where her brother Ryan had played basketball and sister Meghan and Maddie played volleyball. But when Molly wasn't able to get into Benet and decided to go to rival St. Francis for her freshman year, Maddie left Benet to join her after helping Benet to a state title as a sophomore.
They planned to play together in college as Maddie joined Meghan at Nebraska and Molly made an early commitment to follow them to Lincoln.
But then things took a turn as Maddie decided to leave Nebraska after redshirting as a freshman and Molly reopened her recruiting and ended up at UW.
Maddie played one year at Central Florida and then transferred again to Michigan State. She had to sit out a season because of NCAA rules and then missed last season because of injury. Now a redshirt senior, the 6-foot-2 outside hitter is averaging 2.58 kills per set.
Molly, meanwhile, enjoyed immediate success at UW, earning Big Ten Freshman of the Year and second-team All-American honors. But then a back injury sidelined her last season, an experience that, fittingly, brought her even closer to her sister, who had missed her senior season in high school because of a torn labrum.
"She was always in a bad mood and I was like, why is she always crabby?" Molly Haggerty said. "I was really annoyed by it and I never understood. Then when I got injured I was the same way. It finally hit me, I know exactly how she was feeling."
Haggerty has returned as an essential six-rotation player for the Badgers. Her defensive play, passing and especially her serving have improved over her freshman year. But while she's added more range to her attacking, she hasn't hit the ball with the same power. Her offensive numbers are down from 3.41 kills per set to 2.26 this year with her hitting percentage down from .239 to .185.
"Offensively, there's still something that's holding me back," she said. "I don't know if it's the injury or if it's just confidence. I always focused so much on numbers, but as I've gotten older, if I'm contributing in different ways, that's fine."
It's fine with coach Kelly Sheffield, who is encouraged by her increased aggressiveness of late.
"I thought offensively she got a little gun shy for a little bit," Sheffield said. "But what I'm seeing right now has been a player demanding the ball like what we saw earlier in the year and in the past. She's got more of that swagger coming up in those big moments when it's time to fight.
"The one thing that I know about her and our team is that she might be the key to our team as far as fighting spirit. She needs to be our leader with that. It's a role that she wants to have, that she's embracing. Her swagger and her fighting spirit might be more important for our overall team than anything else that she does."