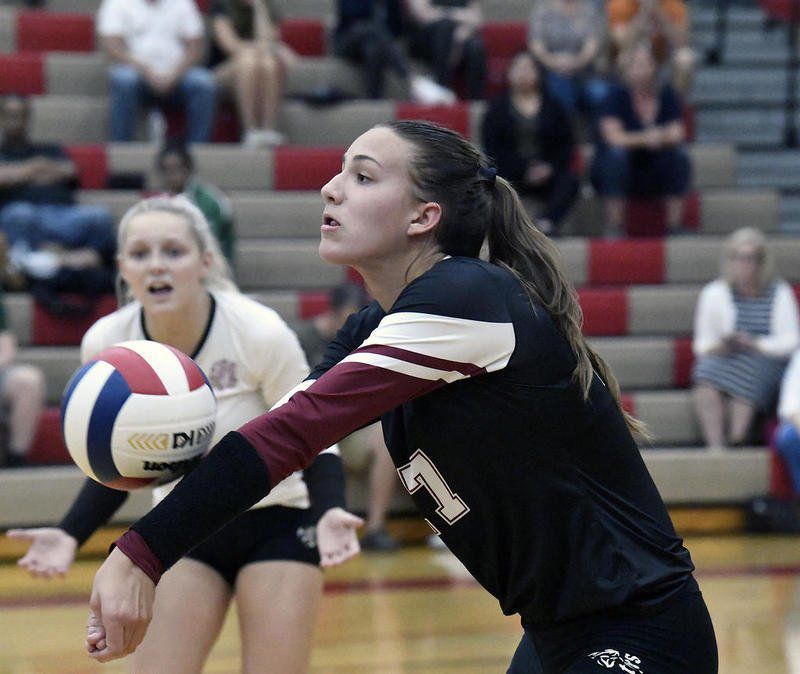 Sometimes you just have to go with your feelings.
That's what everyone told Ella Wrobel as she tried to sort through the many attractive options she had for her college volleyball career.
"Everyone always said, 'You'll just know,'" said Wrobel, a 6-foot-4 outside hitter from Plainfield (Illinois) North who is considered one of the top players in the nation in the 2022 recruiting class. "But I never thought that I would be the person to 'just know.' I'm kind of an overall indecisive person."
But this week she became a decisive person when she got the overwhelming feeling that she wanted to join the University of Wisconsin volleyball program.
"This week I had a strong feeling about Wisconsin and I just knew," said Wrobel, who plays at Sports Performance volleyball club, which also produced recent UW players Lauren Carlini, Molly Haggerty, Tiffany Clark and Riley Bell.
"I liked Wisconsin for a while but I just didn't want to rush anything and I wanted to explore all my options. But when it came down to it, Wisconsin had everything I liked."
Wrobel chose UW from a list of the who's who of college volleyball, with Illinois, Nebraska, Florida, Penn State and Northwestern among her other finalists.
"It was a really hard decision," she said. "I just really fell in love with Wisconsin, the staff and all the people I'm going to play with in the future. I just had a feeling."
Erik Vogt, recruiting coordinator at Sports Performance, has a feeling that Wrobel will be an impact player when she gets to UW.
"She's going to be the complete package at the next level," Vogt said. "She can pass, she can defend, she's an exceptional terminator. She's a big physical blocker. She's going to be one of the best attackers in that class and any of the classes around her.
"I think if she continues the progression she's on right now, she can be competing for the Gatorade Player of the Year in high school next year. She's a really motivated person and I don't see anything slowing her down. She wants to make her own mark."
Wrobel comes from a volleyball family. Her father, Garrett, played volleyball at Ohio State (1994-97) and his sister, Jenna, was a four-time All-Big Ten player at Michigan State (1995-98). She was a first-team All-American in 1998 and is the Spartans' all-time leader in kills (2,292) with an average of 5.16 kills per set. They both also played at Sports Performance.
Wrobel said she always liked UW, but her connection grew even stronger after attending camp last summer.
"After I went to camp I fell in love with the campus," she said. "And I met all the recruits who I would play with in the future and they were all very welcoming. I talked a lot with (freshman setter M.J. Hammill) and we kept in touch a little. She told me a little about Wisconsin and I talked with her at camp and loved playing with her."
She also came away from camp with a role model, former Badger Haleigh Nelson.
"Haleigh Nelson coached us and we also got to play with her a little at the end," Wrobel said. "I started kind of idolizing her, just how she plays and the path that she's taken."
Wrobel is the first member of the 2022 recruiting class that is expected to include one or two more players.
Whitehead retires
Emma Whitehead, a walk-on freshman at UW last season, has decided to medically retire from the sport after incurring a number of concussions over the years.
Whitehead, a 5-foot-3 defensive specialist from Scottsdale, Arizona, did not play in a match but was on the active roster through the Badgers' run to the NCAA championship match. She will remain at UW as a student.