The University of Wisconsin volleyball team knows that if it's going to realize its dreams in the NCAA tournament it's going to have to pull out some tough sets along the way.
The No. 4 seeded Badgers got a little practice at that Friday night.
After steamrolling Illinois State in the first two sets, the Badgers had to rally late in the third set to close out a sweep of the Redbirds 25-13, 25-14, 26-24 in their first-round match before a sellout crowd of 7,052 at the UW Field House.
The Badgers (23-6) advanced to meet UCLA (19-11) in a second-round match at 6 p.m. Saturday.
Coach Kelly Sheffield was equally pleased with the way his team came out firing from the start and then managed to hold things together in a stressful third set to finish things out.
"The team was ready to play," Sheffield said. "The third set they had a late lead and we kept chipping away and playing with courage. We stayed poised and really kind of turned it on."
The Badgers dominated the first two sets, taking control of the first with a 7-0 run midway through to open up an 18-8 lead and taking command of the second with a 16-4 run to blow open a 19-7 lead.
But the Redbirds, who entered the tournament on an eight-match winning streak, battled back in the third set, leading most of the way. After trailing by as many as five points early, the Badgers went on a 3-0 run to cut ISU's lead to 18-17.
But after a timeout, the Redbirds came back with three straight points to take a 21-17 lead.
UW responded with a 6-1 run that included three kills and three blocks by Big Ten Conference Player of the Year Dana Rettke, who led both teams with 13 kills. Rettke's last kill gave UW its first lead of the set at 23-22, but ISU managed to tie it twice before the Badgers finished it off on a kill by Grace Loberg after an ISU attack error.
"I think Set 3 was indicative of the fight this team has possessed all year that provided us the opportunity to be playing today," Illinois State coach Leah Johnson said. "There were moments in the season when there were doubts from outsiders that we should be here. I know this team believed it should be here all year and I believe you saw in Set 3 a team that had earned their way."
That was the kind of team the Badgers were expecting to see.
"They're just a really scrappy team," junior setter Sydney Hilley said. "You could see that as some of the rallies were getting really long and they were keeping rallies alive. I remember playing them last year and thought the same thing, they're going all out on defense. I really respect that about them."
"I really respect their grittiness," she said. "They got some balls up that were really awesome and they were just playing for their lives."
That's the essence of the NCAA tournament and Hilley said that third set was what the team knows it will experience as far as it goes in the tournament.
"When you get into the tournament you have to understand that there's no underdog," Hilley said. "Everyone has the same record and everyone is fighting for their season. Every team is going to be really good and really scrappy and we have to expect that battle every team we play and enjoy that battle. I think we did that tonight."
The Badgers will face a big battle tonight against the Bruins, who swept Notre Dame impressively in the opening match behind 20 kills by junior Mac May.
You have free articles remaining.
"A really good passing team, that's one thing that jumps out at you," Sheffield said of UCLA. "Mac is fantastic. She's as good as an outside hitter as there is in the country.
"But that's not the only thing. They're a bunch of ballers over there. They scrap and they play a quick tempo. Both setters fling it around. It should be a heckuva volleyball match. We're happy to still be playing and we know we've got a tough one in front of us."
May, playing in front of a large contingent from her hometown of Dubuque, Iowa, led the Bruins to a sweep of the Fighting Irish 25-16, 25-19, 25-20 in the first round at the UW Field House.
May, a 6-foot-3 junior who was the Pac-12 Player of the Year, had just one hitting error in 39 swings, hitting .487 for the match. The Bruins' other outside hitter, Savvy Simo, contributed 11 kills and hit .456 as UCLA hit .371 as a team.
The Irish hit just .085, with Caroline Meuth leading the way with 11 kills.
---
ILLINOIS STATE (kills-digs-blocks) — Lynch 3-2-0, Weimerskirch 0-5-0, Martin 11-14-0, Nicholson 0-1-0, Meier 0-12-0, Jankiewicz 2-9-2, Hilliard 0-0-0, Ogogor 2-0-1, Kushner 8-5-1, Miller 0-0-0, Holt 5-1-2. Totals 31-49-3.
WISCONSIN (kills-digs-blocks) — Barnes 0-10-0, Hilley 2-9-3, Ashburn 0-4-0, Duello 6-1-6, Rettke 13-2-7, Clark 0-9-0, Hart 6-3-4, Dodge 0-1-0, Loberg 7-3-0, Haggerty 8-4-1. Totals 42-46-11.
Hitting percentage — IS .063, W .248. Aces — IS 2 (Kushner 2), W 4 (Ashburn 2). Assists — IS 31 (Jankiewicz 27), W 40 (Hilley 35). Att. — 7,052.
NOTRE DAME (kills-digs-blocks) — Nunez 0-4-1, Bent 6-4-1, Niego 9-13-1, Wenzel 3-0-1, Schmidt 0-2-0, McKnight 0-1-0, Thompson 0-0-1, Meuth 11-4-0, Baer 3-0-1, Cruzado 0-18-0. Totals 32-46-3.
UCLA (kills-digs-blocks) — Ryan 4-2-4, Mosser 4-1-5, Chang 0-6-0, Barry 0-12-0, Hinkle 0-5-0, Simo 11-9-3, Hadrych 7-1-1, Thompson 0-8-0, May 20-9-0, Smith 0-0-2, Savage 1-0-3. Totals 47-53-10.
Hitting percentage — ND .085, UCLA .371. Aces — ND 4 (Wenzel 2), UCLA 1 (Hinkle). Assists — ND 32 (Nunez 29), UCLA 47 (Thompson 21).
---
Photos: Badgers volleyball sweeps Illinois State in NCAA first-round match
Badgers 3, Illinois State 0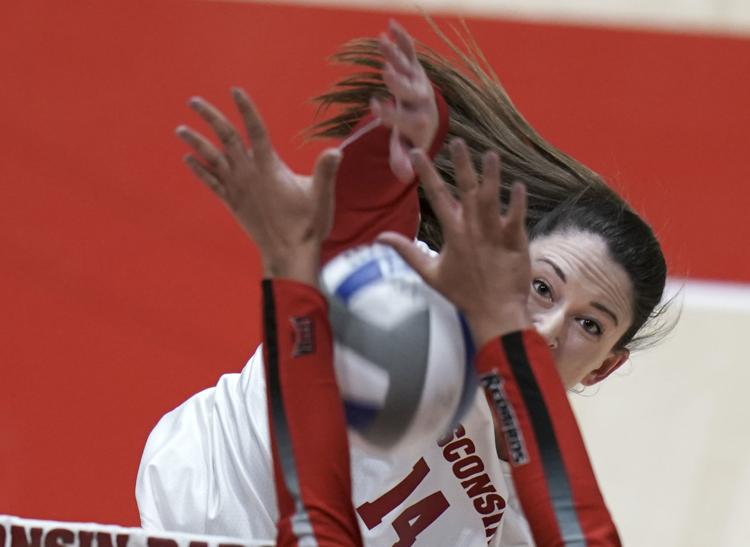 Badgers 3, Illinois State 0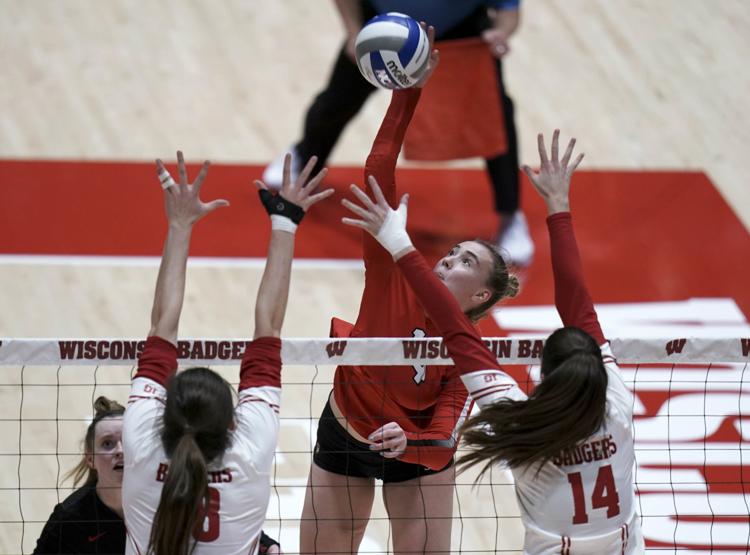 Badgers 3, Illinois State 0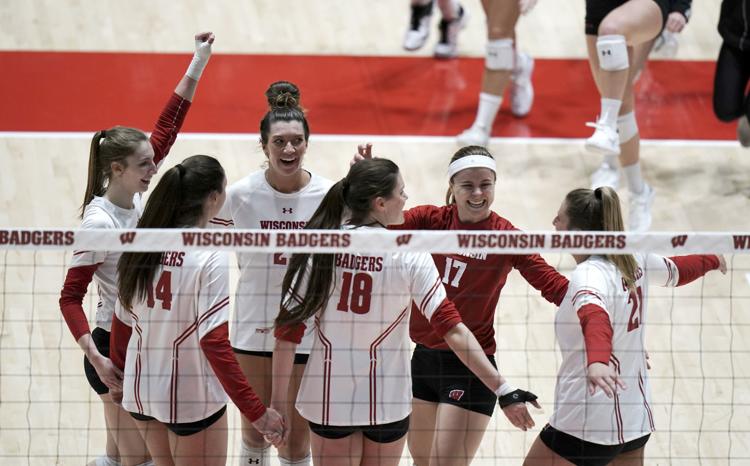 Badgers 3, Illinois State 0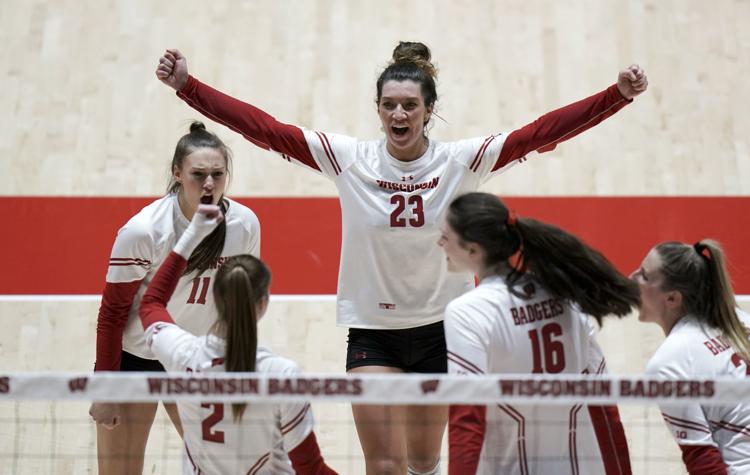 Badgers 3, Illinois State 0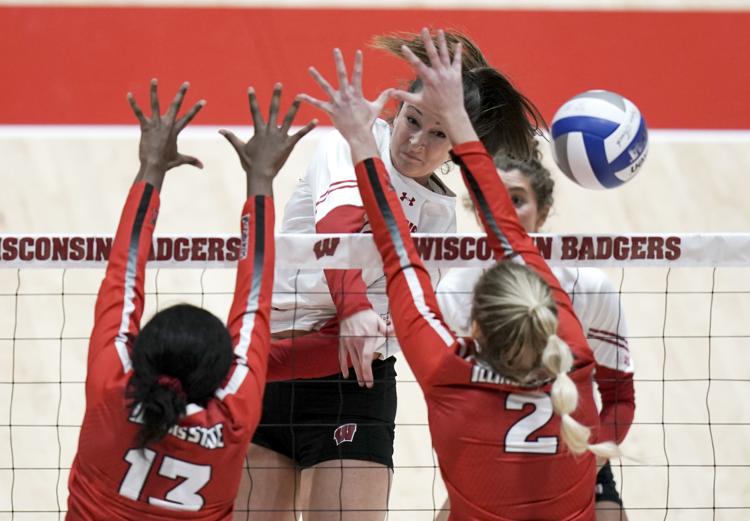 Badgers 3, Illinois State 0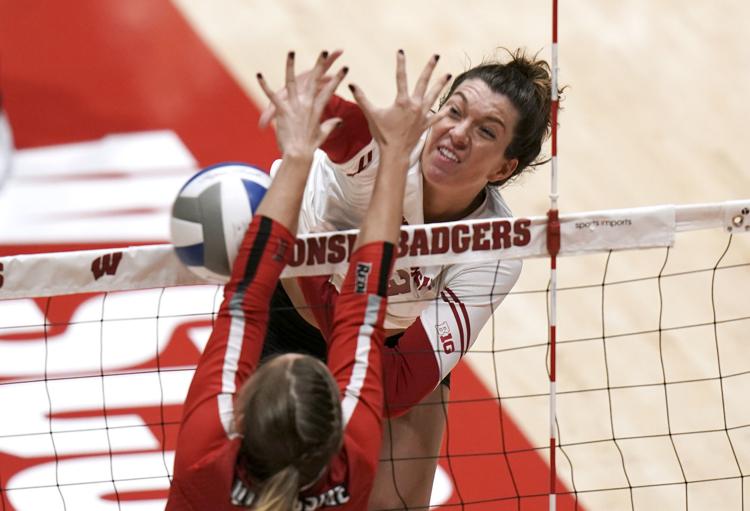 Badgers 3, Illinois State 0
Badgers 3, Illinois State 0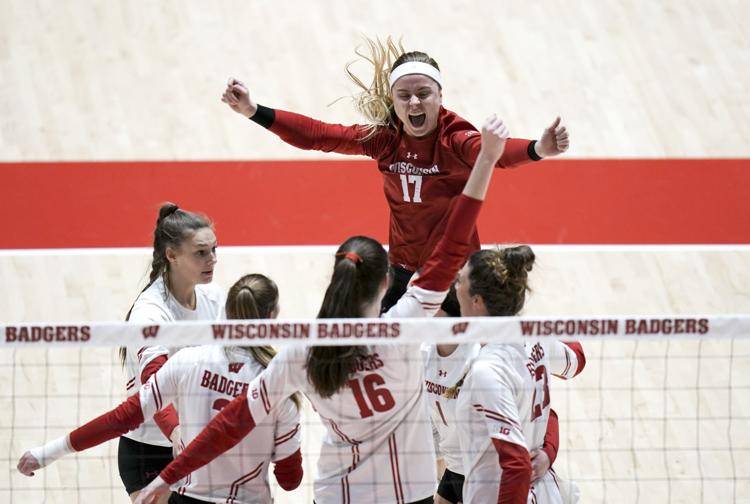 Badgers 3, Illinois State 0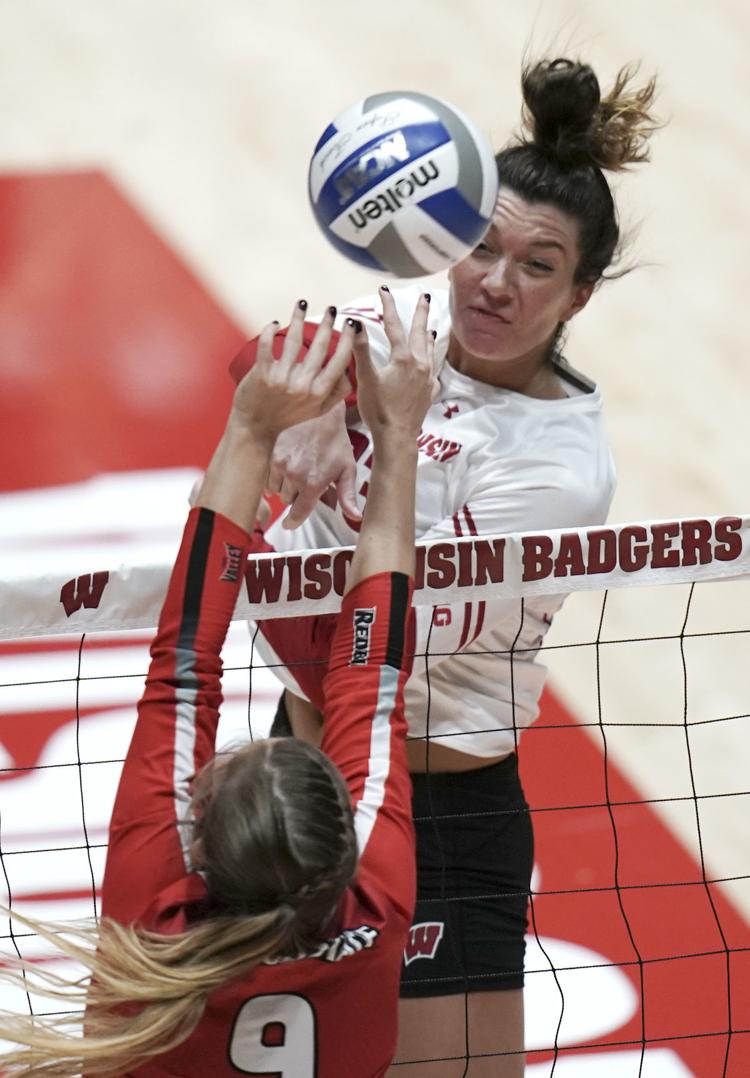 Badgers 3, Illinois State 0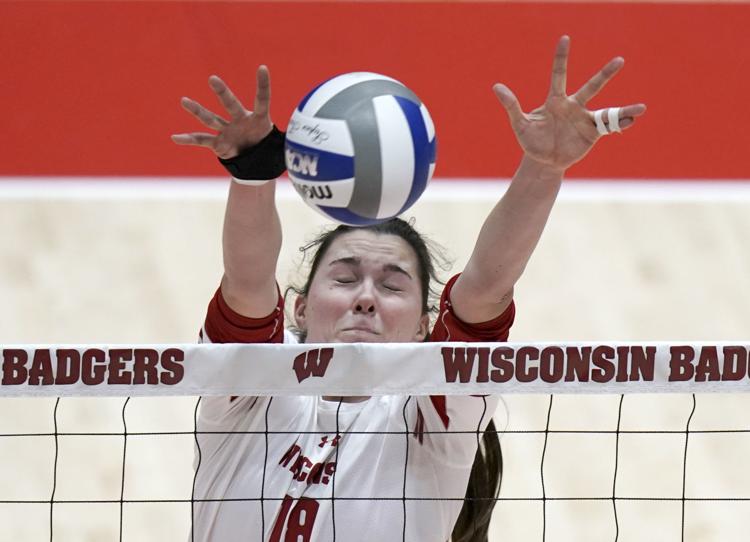 Badgers 3, Illinois State 0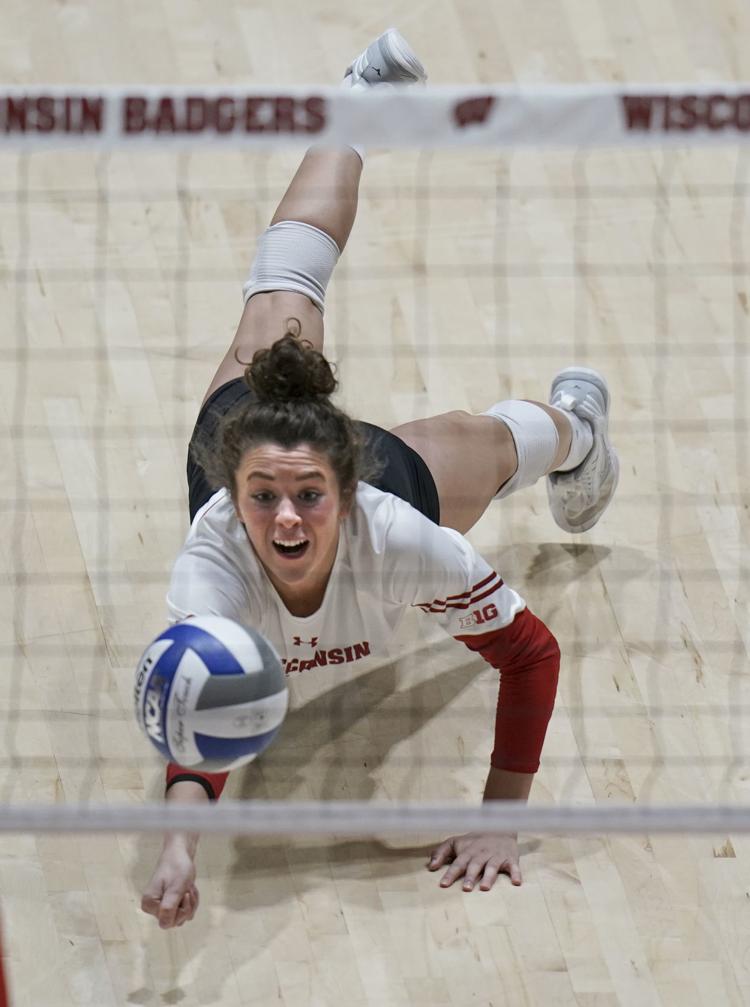 Badgers 3, Illinois State 0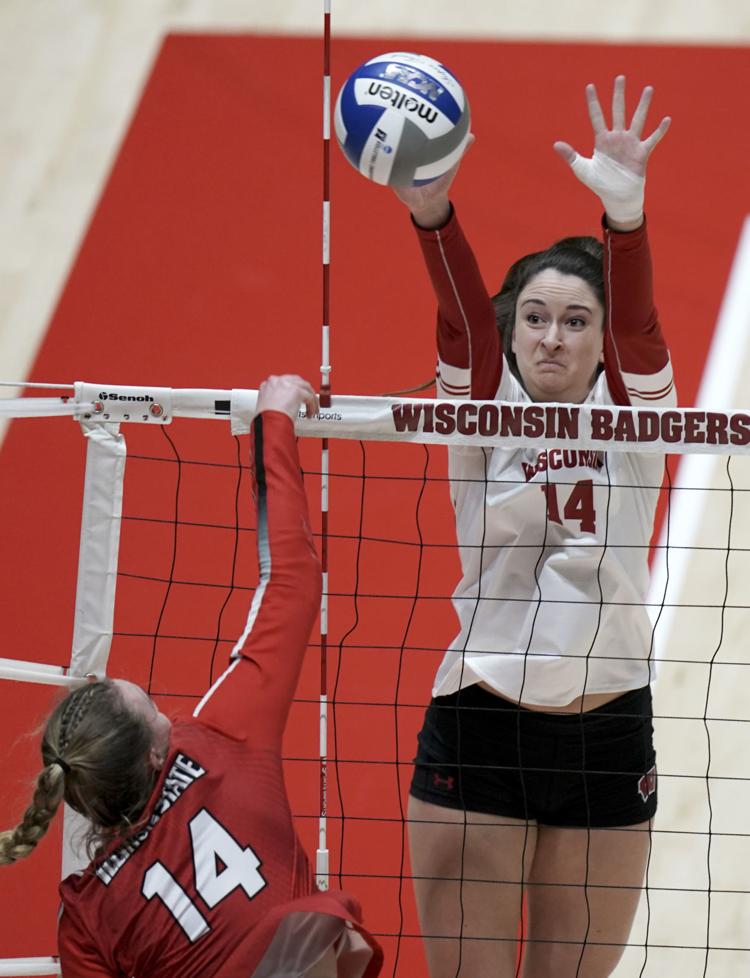 Badgers 3, Illinois State 0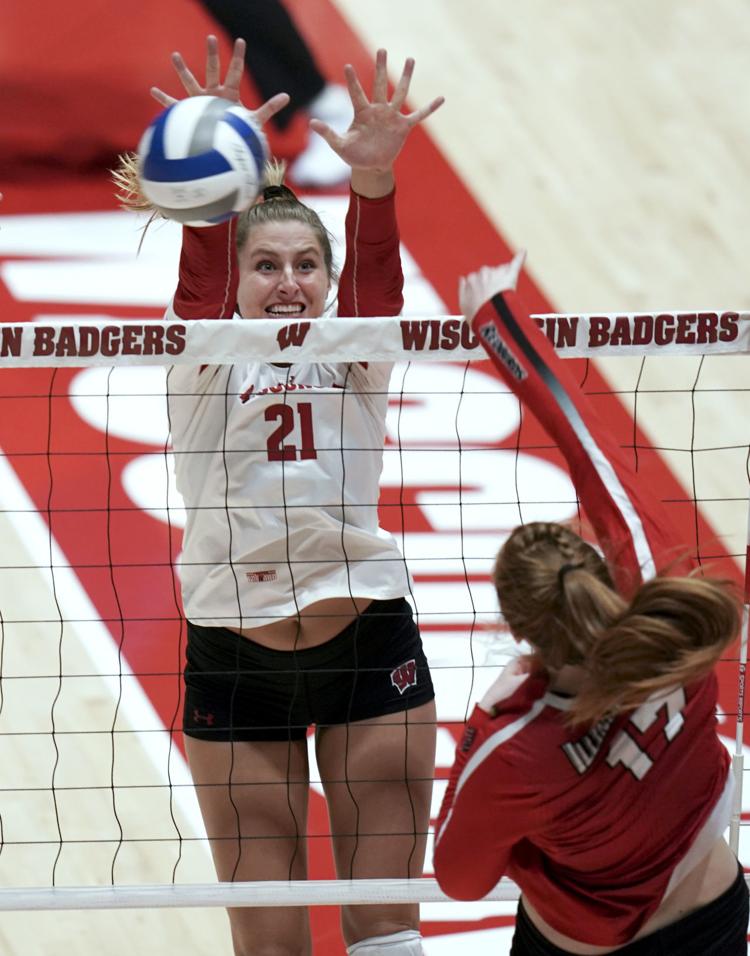 Badgers 3, Illinois State 0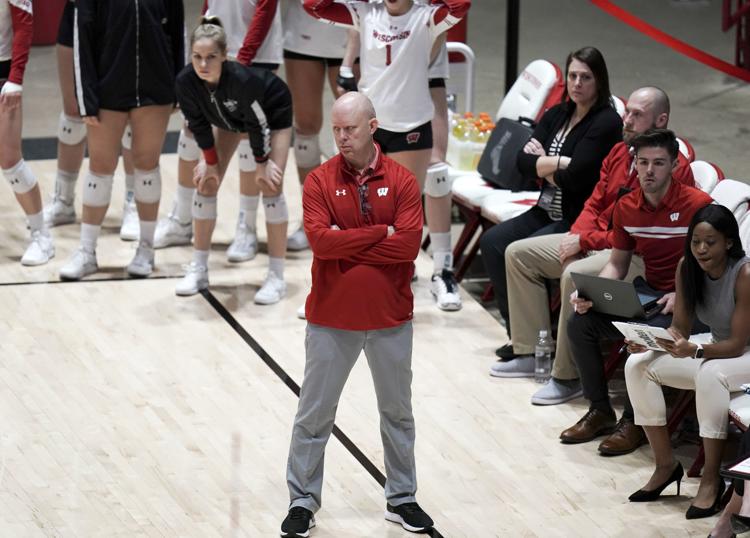 Badgers 3, Illinois State 0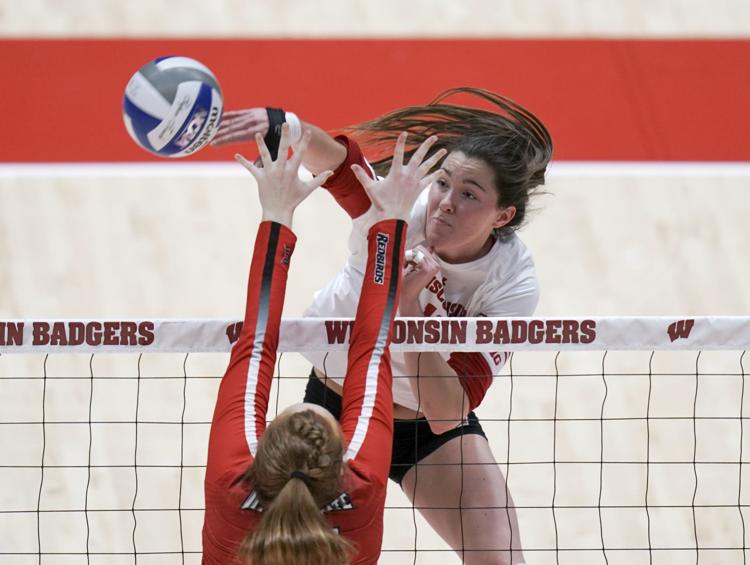 Badgers 3, Illinois State 0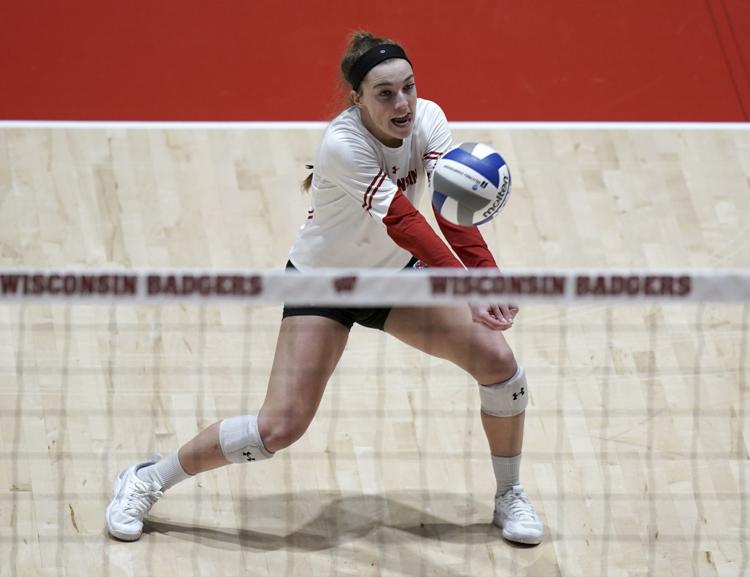 Badgers 3, Illinois State 0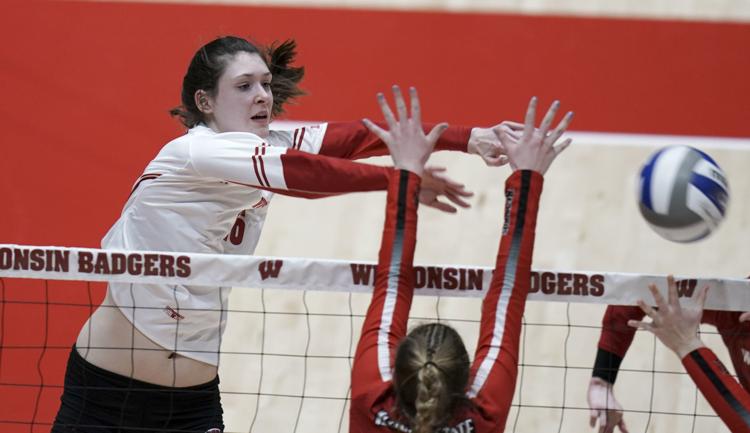 Badgers 3, Illinois State 0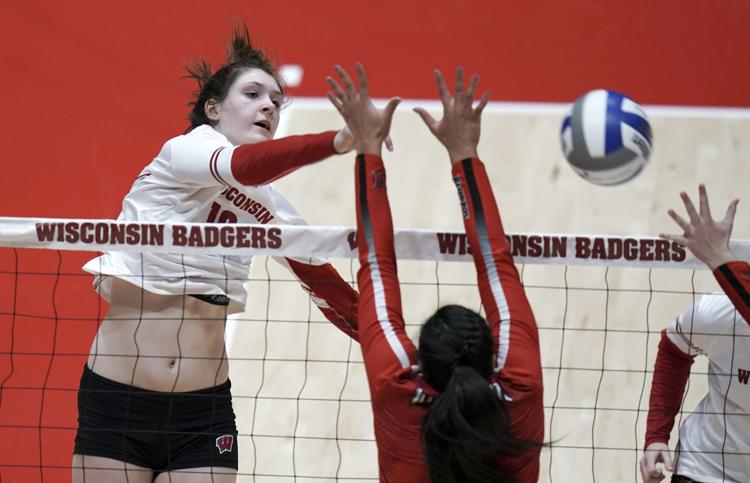 Badgers 3, Illinois State 0