How will you be remembered? What kind of lasting impression do you want to make on those around you?
Those are questions the University of Wisconsin volleyball team's seniors have to answer every year.
It is a tradition coach Kelly Sheffield began late in his career at Albany and carried with him through his tenure at Dayton and when he arrived at UW in 2013.
Each fall he assigns the team's seniors the task of determining what their unconditional gift to the program will be.
"It goes beyond what kind of season we're having or what your role is," Sheffield said. "It's what are you going to give back."
It's an exercise that was embraced by the No. 5 Badgers' five seniors — libero Tiffany Clark, setter Mallory Dixon, defensive specialists Sarah Dodd and M.E. Dodge and right side Madison Duello — who will be honored Friday on Senior Night following the match against Iowa.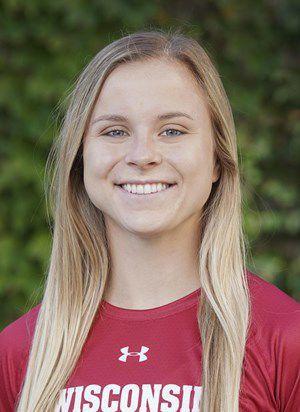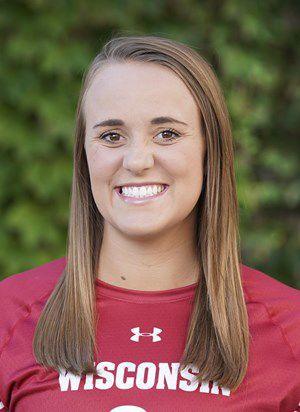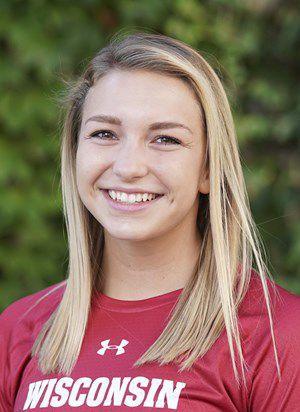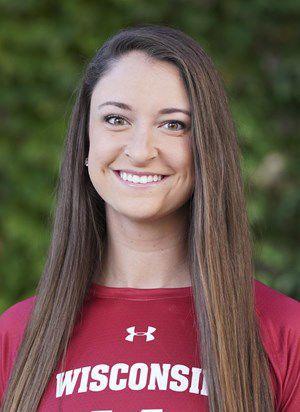 "It was really tough," said Duello, who is in her fifth year in the program. "It was so hard for me to put into words because there is so much that I want to leave this program, so much I want to be remembered for. It's hard to put into words."
That tradition of consciously passing along things from one generation of players to another is part of the ties that bind a program, reinforcing the culture.
It helps explain why in the past week Sheffield has heard from former players Kelli Bates, Dominique Thompson, Courtney Thomas, Lauren Carlini, Haleigh Nelson, Jordan Robbins and Lauryn Gillis.
"Our players are standing on their shoulders," Sheffield said. "There's an incredible amount of interest when you've gone through this program. They're still highly invested. The seniors right now, those are the people that they looked up to and leaned on."
It's all part of the cycle of collegiate sports life as players morph into alums, all sharing a common, yet distinct experience.
"I think everyone who comes through this program leaves their mark in some way," Dodd said. "It's really cool to look back at that and just think, wow, I'm leaving my mark, too. That's crazy."
Each of the seniors offered what she determined to be her unconditional gift to the program, as well as which player or players that came before her had the greatest influence on her.
Their unconditional gifts:
Clark: "Mine was sharing my contagious passion for the game, love for the game, enthusiasm that others can concretely pick up on. I've definitely been working on that really hard this season because this is the first time I've truly loved every second of the training, the lifting and especially the competition."
Dixon: "What I wanted to leave behind was setting a tone for the people who are on the B side, that the A side can only be as good as what they play against every single day. It used to be kind of like, 'Oh crap, I'm on the B side.' But we've turned it into, 'We're going to be as good as we can be in order to make you guys as good as you can be.'"
Dodd: "The legacy I want to leave is showing my teammates that you can put your full heart into playing volleyball but you can also put it into other things as well. I want to be that example that you can be involved in Badgers Give Back and join clubs and go to different things and make friends outside of your sport and outside of the athletic community."
Dodge: "The best way I can put it is being the positive distraction during the tough moments. I think I can be that person that everybody can look to and draw strength from my personality and just being so engaged in everything that we do. Just by me being there you know that you can count on me."
Duello: "I want to be the person to let people know it's OK to be yourself, have fun and just play free. And just knowing they can come to me for anything they need and I'll always be here. It's making sure that teammates feel like a million bucks."
As for the players who most impacted them:
Clark: "The first person I think about is Kelli Bates. She was really the first one that reached out to me when I came here my sophomore year. I admired her before that. When I played Wisconsin here, I remember thinking Kelli Bates is such a bad-ass, she's awesome. I loved the way she played. I learned from her how to lead by example, how to have that come-along-with-me attitude."
Dixon: "Haleigh Nelson was a big one. She made practice fun every single day. It didn't matter what it was, she found ways to compete. That's something I've brought with me and helps me stay focused in practice. Tori Blake was very welcoming toward us as freshmen and that was another thing I wanted to pass on and make sure our freshmen felt welcome when they came."
Dodd: "The person that will always jump to mind for me is Haleigh Nelson. Something she left behind that I still try to carry on is the atmosphere she brought to the practice gym, keeping it light-hearted and fun, keeping everyone loose and competitive all at the same time."
Dodge: "For me it is Kelli Bates. She was such a great person for me to go to as a freshman. She made me feel like I could conquer the world out there. That's the type of person that I wanted to surround myself with and that's the type of person I wanted to become as well. Her legacy is definitely still in my head."
Duello: "That's so hard because every person was so different. WIth Haleigh, I always saw the bubbly personality and always finding the positive in everything. But then with Lauren (Carlini), there was the determined, serious, competence. And there were people like Amber (MacDonald), who was always going to be there for you and be a friend but she would still hold you accountable."
Be the first to know
Get local news delivered to your inbox!