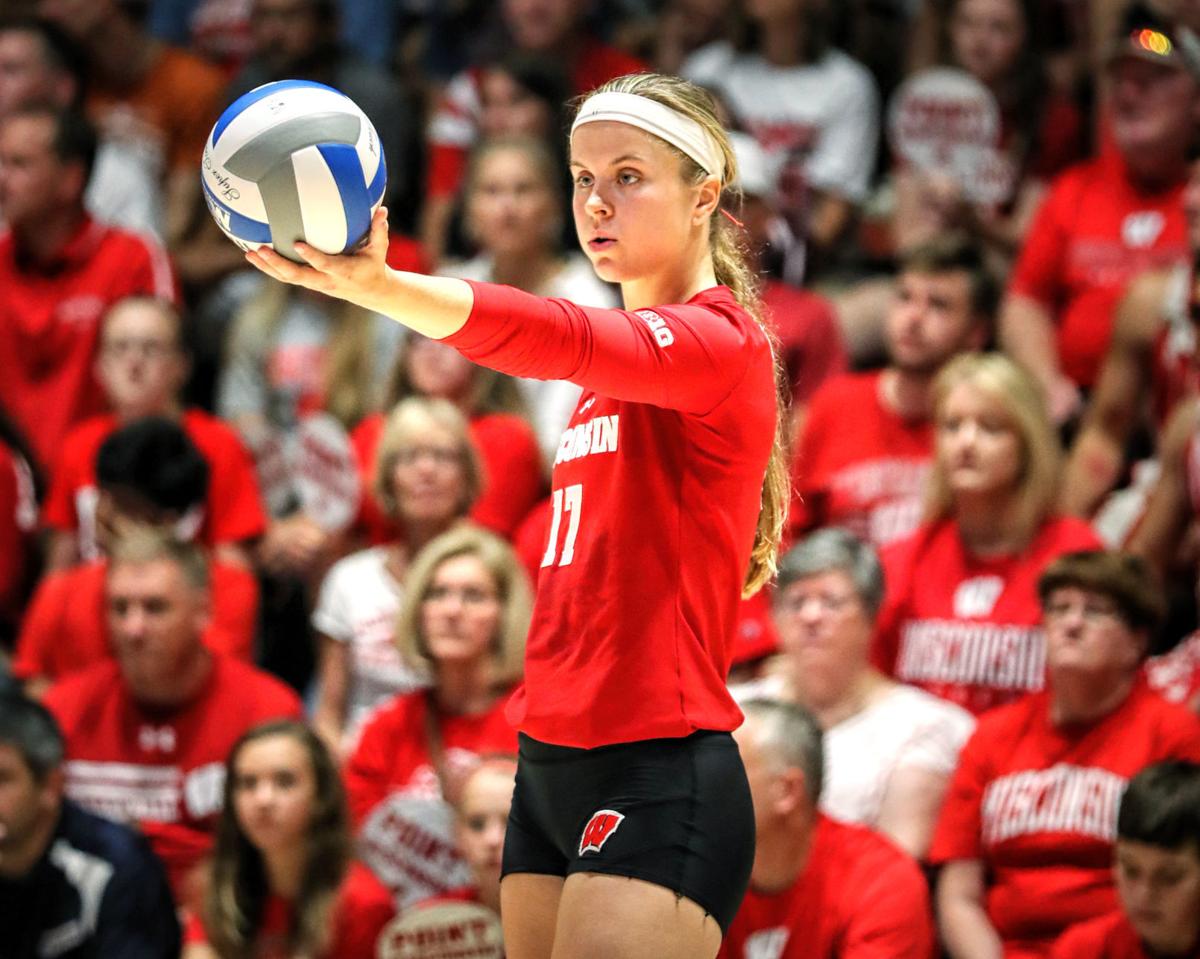 There's an empty space in the rafters of the UW Field House adjacent to the 2014 Big Ten Conference volleyball championship banner.
It's a space the University of Wisconsin volleyball team can fill on Friday at 5:30 p.m. (Big Ten Network)
With a road victory over seventh-ranked Penn State (24-3, 16-2 Big Ten), the Badgers (21-5, 17-1) can clinch the sixth Big Ten title in school history and their first since that 2014 team won its last 19 conference matches en route to the first title since 2001.
And while the Badgers are determined to not count their banners before they're hung, they are fully aware of the ambition they are on the brink of realizing.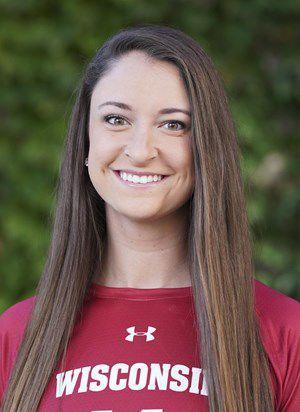 "I think we're just trying to live in the moment and it is hard because you do want to recognize all the hard work we've put into it and how big of a deal it is," said fifth-year senior Madison Duello, the longest tenured member of the team. But I think it's something we can celebrate after the fact.
"It means a lot. I played with some of the girls that were on the '14 team and it's something we strive for every year. You want to be the person that takes off that picture down in our locker room and puts up your own. In the past couple years we've been close, but I think finally being able to do that and be a part of that, we're going to forever be on one of the plaques downstairs when we do that. So it would be nice."
Senior libero Tiffany Clark thinks about winning that championship almost every day as she studies the mural of that 2014 team on the wall in the team lounge.
"I sit every day in front of it and sometimes I sit there and look at it for really long periods of time," Clark said. "I feel like I have that picture memorized. Just looking at their faces you can tell how excited they were. I'm really looking forward to us getting the opportunity to be up on that mural."
For all that to happen, of course, the Badgers need to knock off the Nittany Lions at Rec Hall, something they've managed to do just twice in their previous 25 meetings there. The second of those came in a season-ending five-set thriller last year.
And the Badgers followed that up with a key early-season victory over Penn State at the Field House, improving their all-time record to 10-46 in the series. That match, the third of the Big Ten season, got off to an ominous start as Penn State scratched out a 25-23 win in the first set and then jumped out to a 17-12 lead in the second set, leading UW coach Kelly Sheffield to call a timeout.
You have free articles remaining.
"I vividly remember that timeout," Clark said. "I just watched that match on film and we were down a lot in the second set. During the timeout we're like, OK, we're going to do this. Everyone looked around and Kelly was like, there's no doubt in my mind that we're going to win this set and we're going to win this match. Everyone was like, yeah, you're right."
Everyone, indeed, was right, as the Badgers rallied to win that set and then cruised to 25-13 wins in each of the next two sets to win the match and begin their march to the brink of winning the championship.
"I wasn't really that concerned, even though the scoreboard showed they were destroying us," Clark said. "I think that really picked up our rhythm and I think we've kept that rhythm since then. It's kind of not really caring what the score is and just going for it and having fun. I think that's been our X factor this season and what makes us great. We knew we were capable of great things and that was an example to us of our resiliency and toughness because not a lot of teams come back from being down 12 to 17.
"Looking back on that now, that could be considered a turning point for the season. It was the moment we realized how good we were. It was like, we OK, we can do this. We are so good. I think we've kept that realization in the front of our minds since then and we've played with a chip on our shoulders since then."
Even with a loss to Penn State, the Badgers could still earn at least a share of the Big Ten title with a victory Saturday at Rutgers (8-21, 2-16). And they could end up with the outright title if Minnesota was able to knock off the Nittany Lions on Saturday.
But the Badgers' focus is on taking care of business themselves against Penn State.
Not that they need any added motivation, but a victory Friday could go a long way toward earning them a top four seed in the NCAA tournament, setting them up to host a regional the second weekend.
UW is among five teams in contention for those four spots and is ranked No. 2 in the RPI behind Baylor and followed by Texas, Stanford and Pittsburgh. The Badgers have the worst record in that group and have the worst loss of any of them — to No. 64 Ohio State. But they have played the toughest schedule in the country, compared to Baylor (8), Texas (10), Stanford (15) and Pitt (53).
Penn State is not without motivation on that front as well, as the Nittany Lions might have to beat UW and Minnesota to lock in a top 16 seed to allow them to host the first- and second-round matches. Penn State, which has hosted the first weekend the past 29 years, is No. 18 in the RPI.
Sheffield places a value on playing at home, as much for the team's fans as the team itself.
"Big picture, you'd certainly like to be one of those four seeds," he said. "That's one of the reasons you schedule the way that you do out of conference. That's something the committee looks at. I think we're in the discussion and those guys have some tough choices in front of them."
But there's no question what the Badgers' primary mission is.
"We've got an opportunity to win a Big Ten championship," Sheffield said. "Man, those things are so hard to do. There aren't a whole lot of banners in the Field House. There are a few of them and they were earned and worked hard for. This group wants to set its own mark. They want to be remembered."