The University of Wisconsin volleyball team's epic season has been put on hold.
The Badgers, who have been ranked No. 1 throughout the season, announced the season has been put on pause for two weeks because of multiple exposures to COVID-19.
The most immediate impact is this weekend's much-anticipated home matches against No. 4 Nebraska have been postponed, along with next weekend's matches at Iowa. No determination has been made about home matches against Northwestern scheduled for March 12-13.
"We have multiple people who have tested positive," coach Kelly Sheffield said. "We're waiting to see what these next couple days say about what we're dealing with."
Sheffield declined to speculate about possible sources of the outbreak, but his concern was triggered when last week's opponent, Michigan State, reported positive tests on its team early this week. The Spartans' matches against Illinois this weekend also have been canceled, as have matches between Michigan and Minnesota. Others also could be imperiled.
Sheffield said his players have followed all the protocols set out for them and have been receiving the rapid antigen tests seven days a week and the more exacting PCR testing twice a week. Monday they started the PCR testing every day.
"Our kids are bummed because they feel like they've done everything they can, making the decisions to give us every best chance," Sheffield said. "Every practice they're wearing masks. They're not even going to each other's apartments without masks. They're walking around
with boyfriends wearing masks.
"It's an incredible amount of sacrifices these guys are making, so they're really bummed that even when you feel like you're doing everything this thing can still get stopped."
For the next couple weeks the players will be separated with no more than one person remaining
an apartment and the others being relocated in hotel rooms.
"You're hoping that there are not more positive tests to come," Sheffield said. "And you're hoping that the people who have positives, the symptoms are either very mild or not there.
"It's not an ideal situation. The volleyball will take care of itself. I'm not worried about that. We'll get back and these guys will work hard.
"What you want to make sure is that everyone is doing well mentally and emotionally and their spirits are good and they're taking care of their classes. A bright spot is that right now it's 40 degrees and the sun was shining today. Being in isolation when it's minus-10, you know those guys wouldn't be getting outside and going on walks. The positive is that it's a time when they can get out and move around a little bit."
While the matches against Nebraska are listed as postponed, chances are they will end up being canceled. When the spring season was set, there were no weekends left open for makeup matches. Some schools that have had early postponements had a mid-week makeup match, but Sheffield thinks that is problematic.
"I don't think there's a whole lot of interest in jamming a third team into a calendar week," he said. "I don't think it makes sense, I don't think it's safe for anybody. When you play an opponent you have to have a week where you're testing. You throw travel in there and it's just not healthy.
"If there's a way of making it happen, even if it's just one match, that would be awesome. Our kids would love it, the fans would love it, both programs would love to do that. Neither program shies away from competition. But neither program is going to make decisions that are bad decisions for the players.
"We were really looking forward to playing Nebraska. There's so much respect for that program and I was really looking forward to playing them and seeing where we're at. And then going back and getting in the practice gym afterwards."
If there's a silver lining it is the current outbreak in the conference is happening in the middle of the season, leaving all the tournament ambitions intact, at least for the time being. There's also some comfort in knowing the UW program has plenty of company around the country in dealing with these issues, not only in volleyball but in most every other sport.
"There's been a lot of this across the country," Sheffield said. "This is more prominent because of the two teams that were going to play each other.
"But we're not lone wolves here. I think by the end of this weekend there will only be three teams that have played all 12 matches. So it has impacted almost everybody. And it's our turn."
Photos: Top-ranked UW opens season with sweep of Purdue
Photos: Top-ranked UW volleyball team opens season with sweep of Purdue
Opening Sweep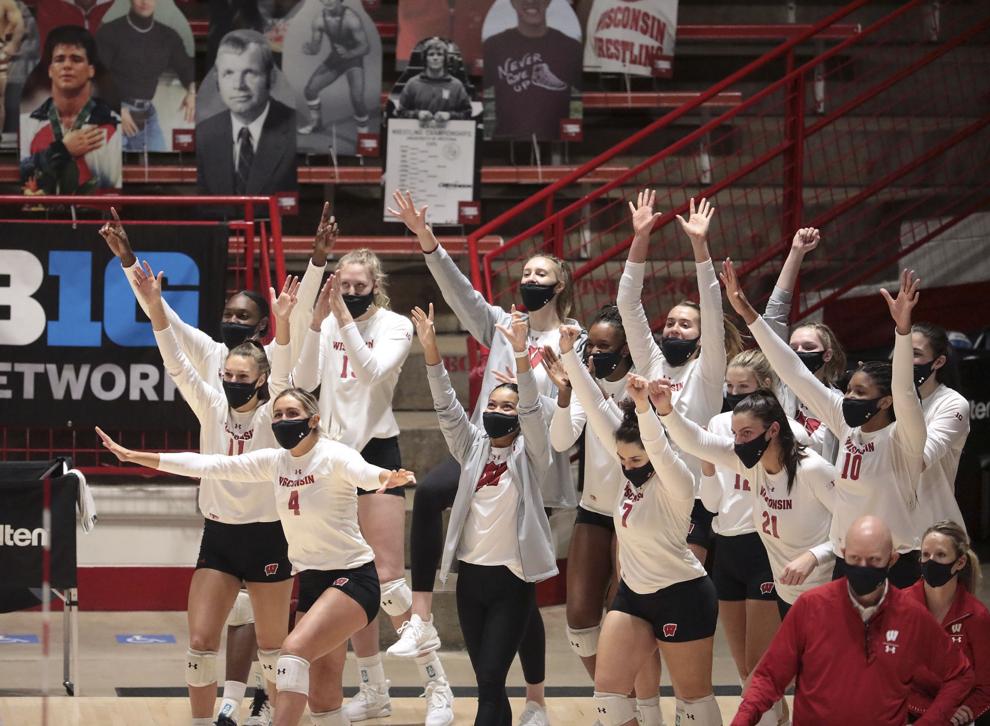 Loberg Spike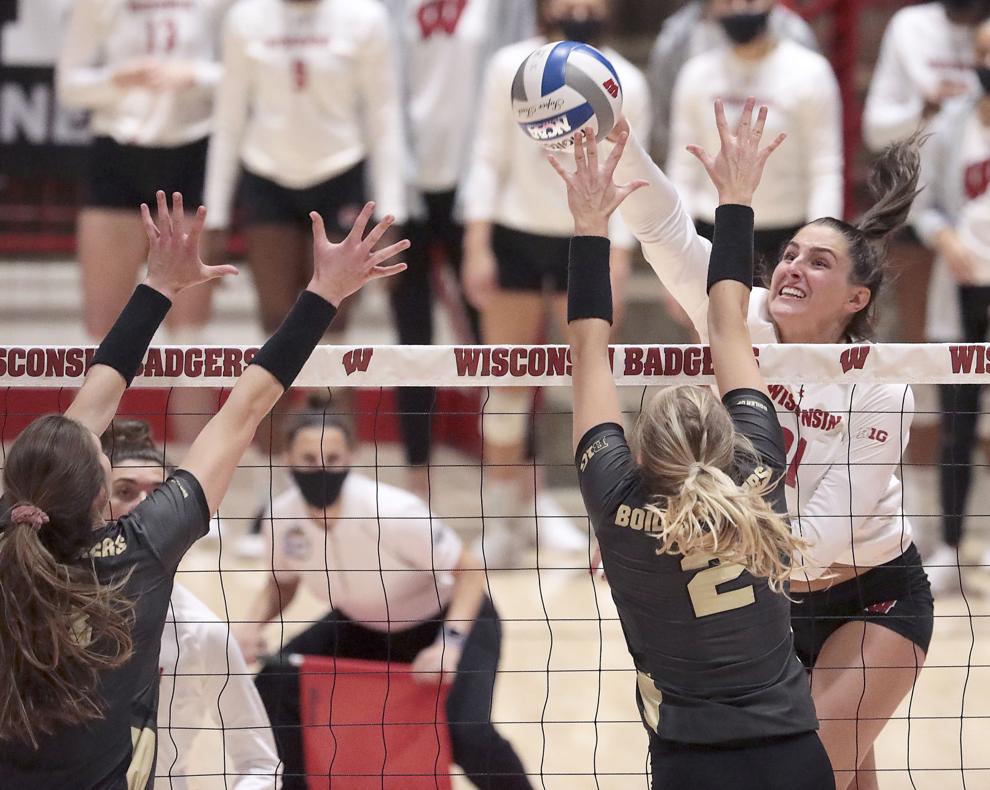 Defensive Wall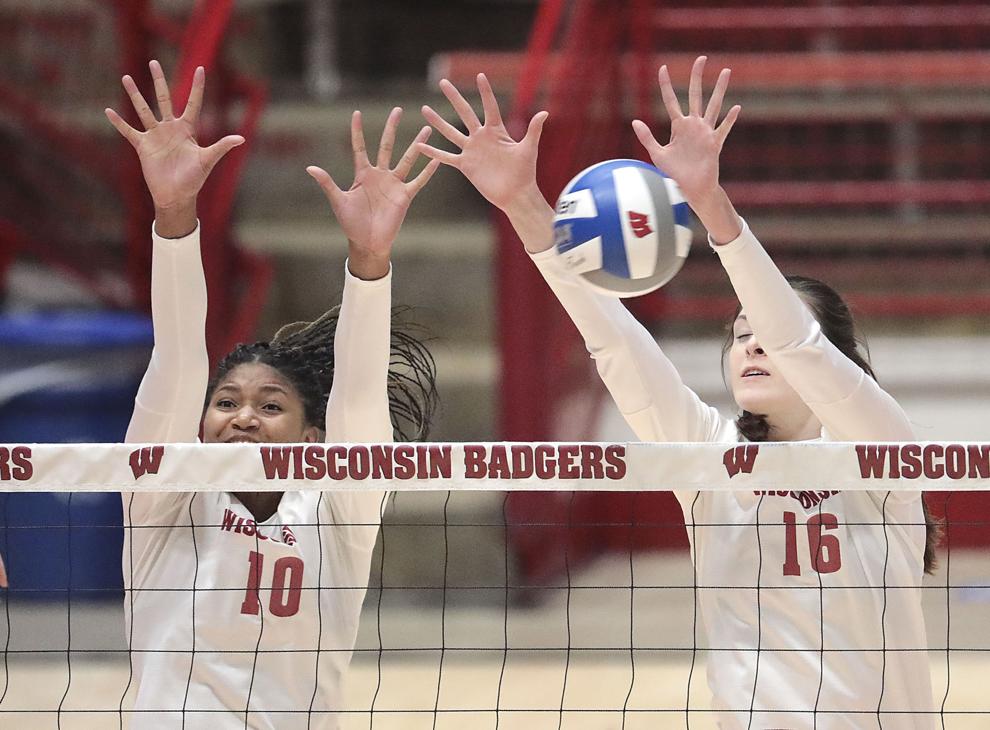 Devyn Defends
Rettke Spike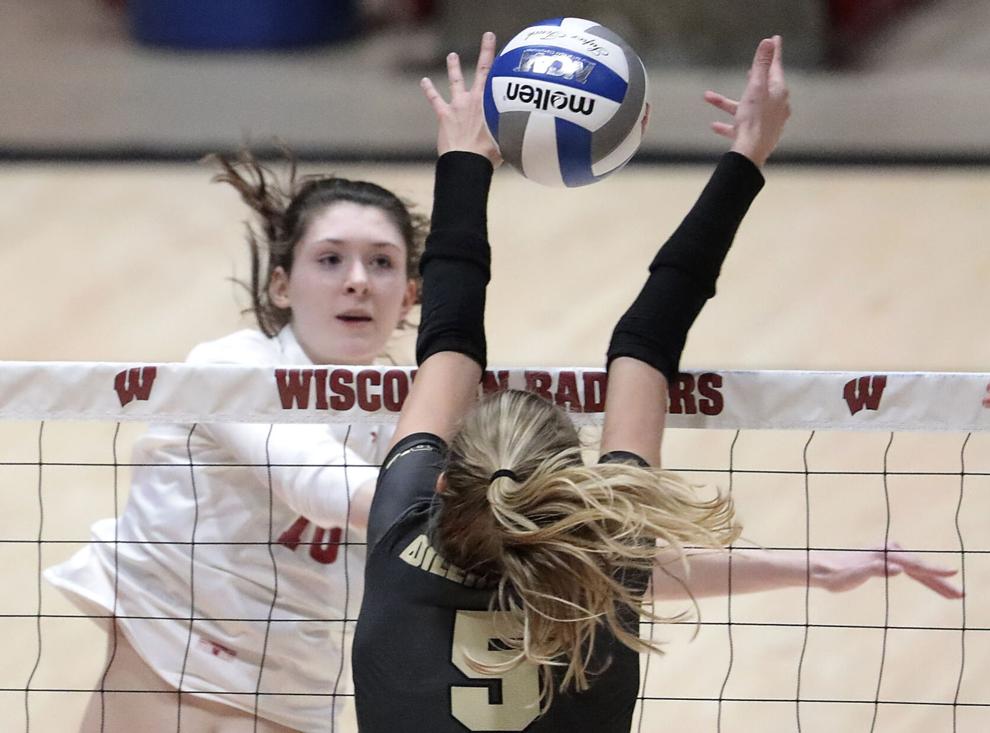 Haggerty Dig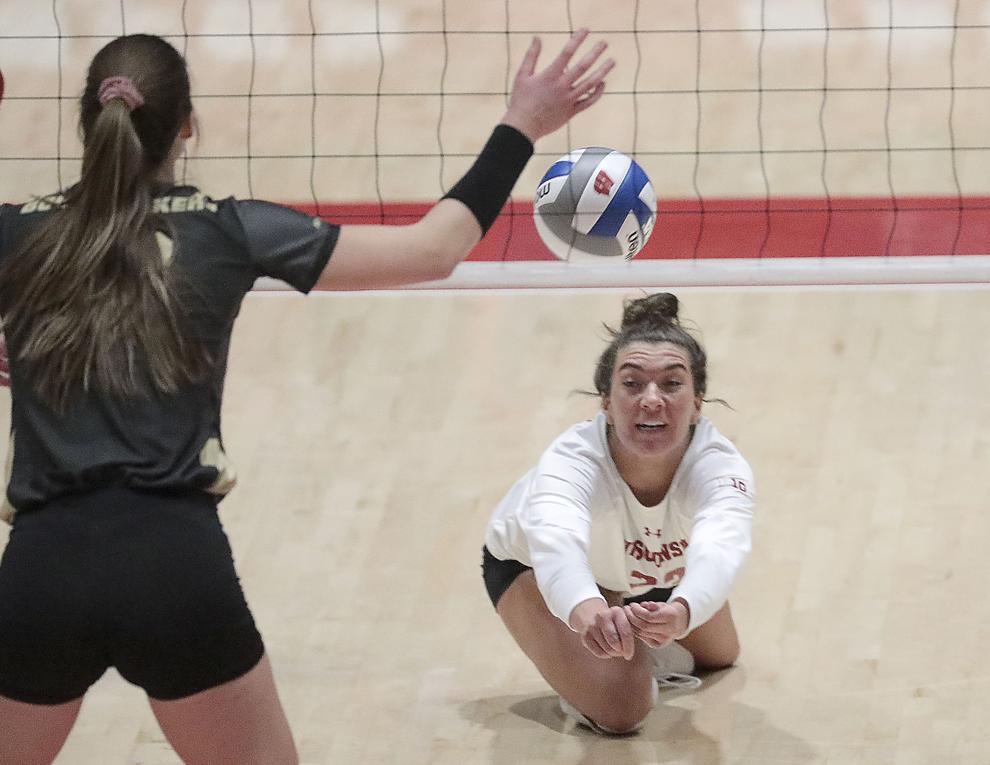 robinson photo 2-19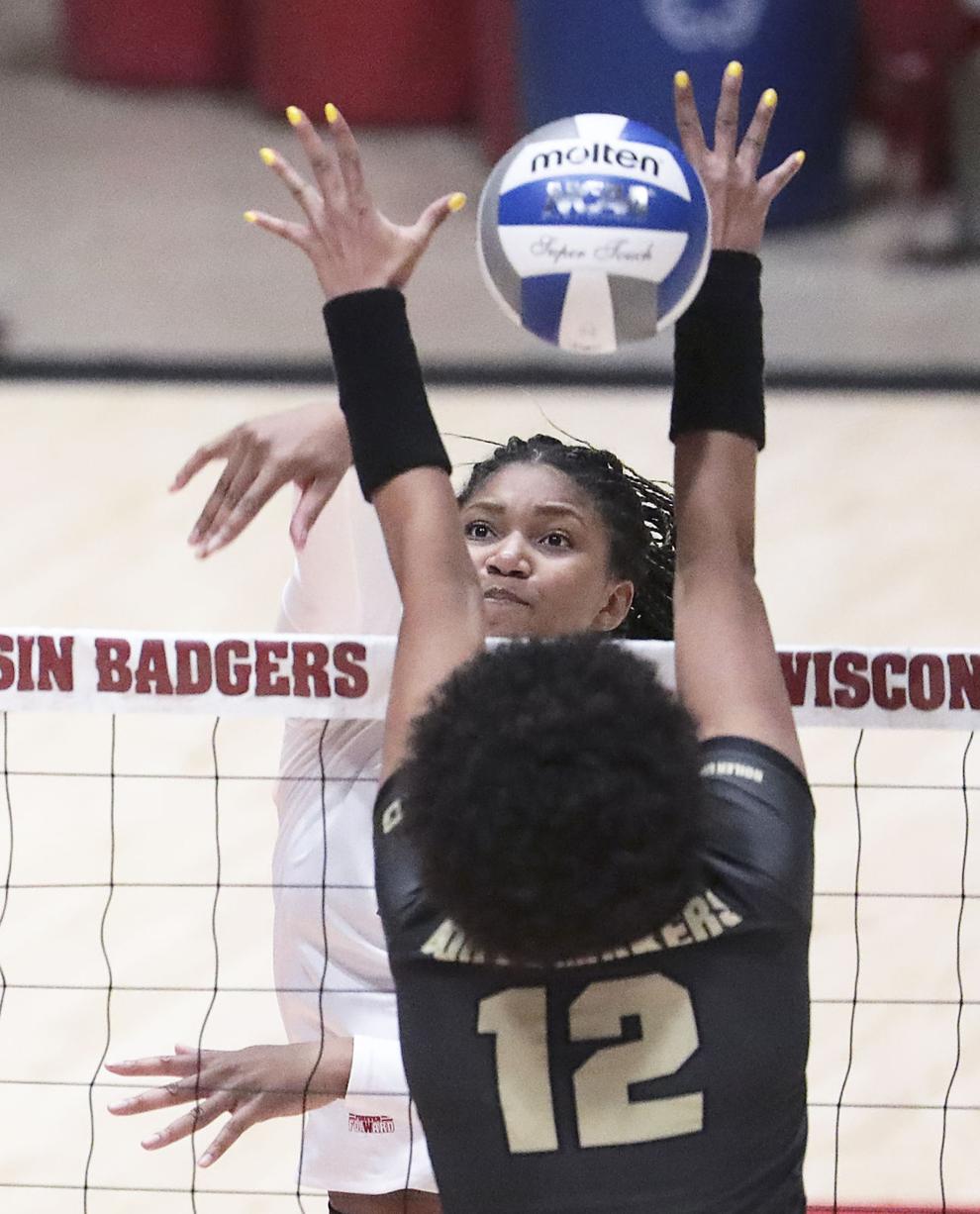 Service Break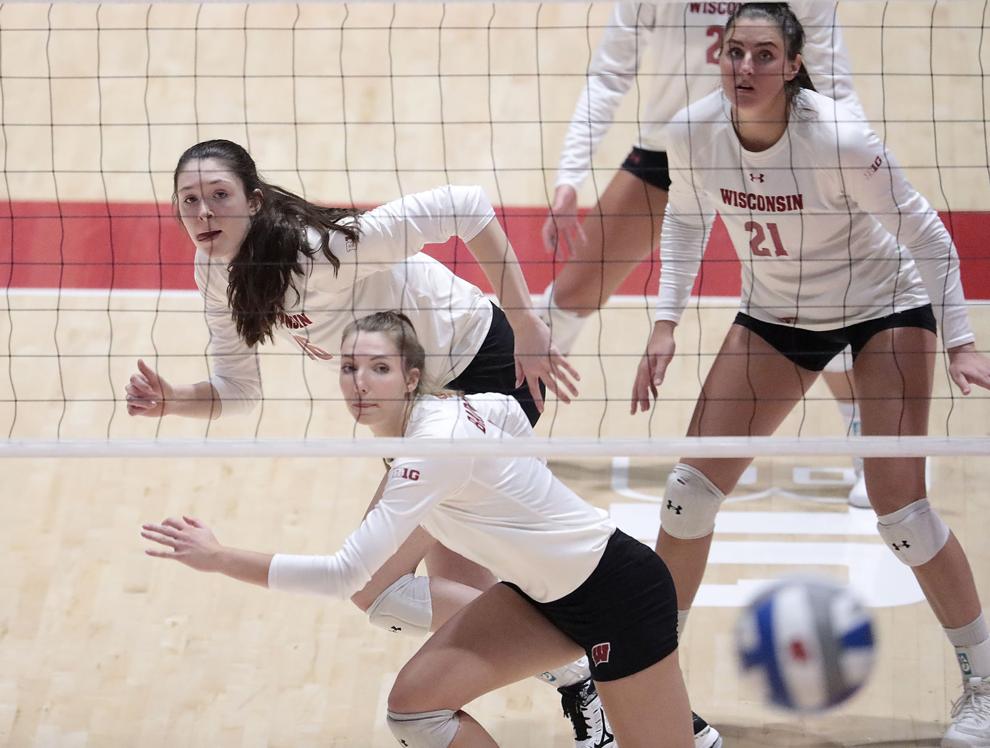 huddle photo 3-24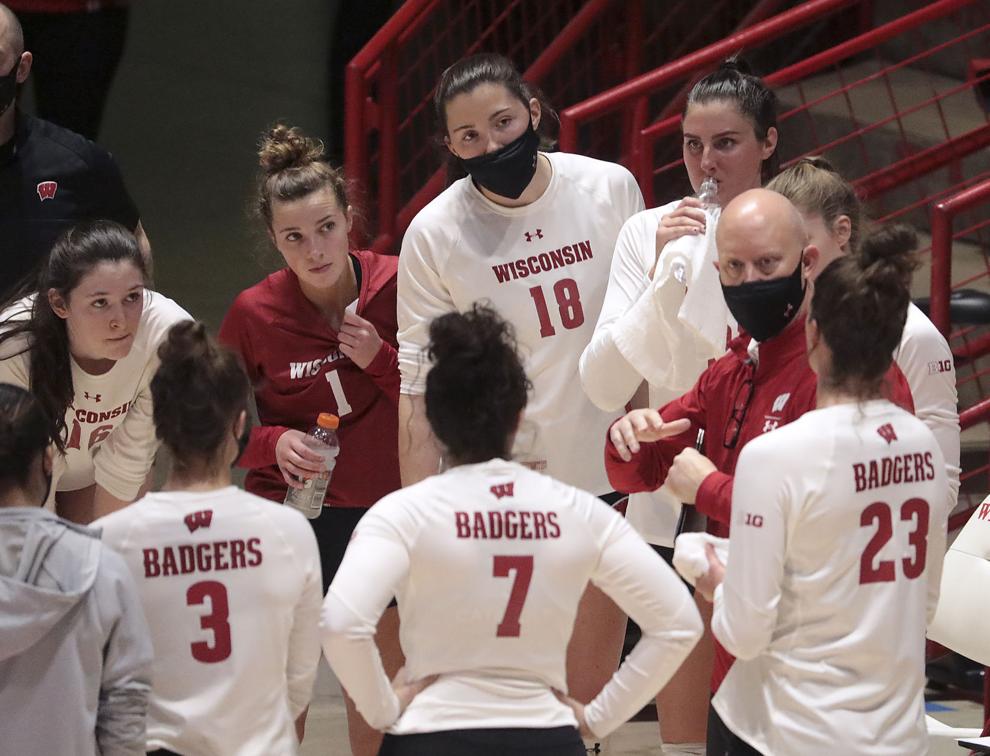 Rettke Put Back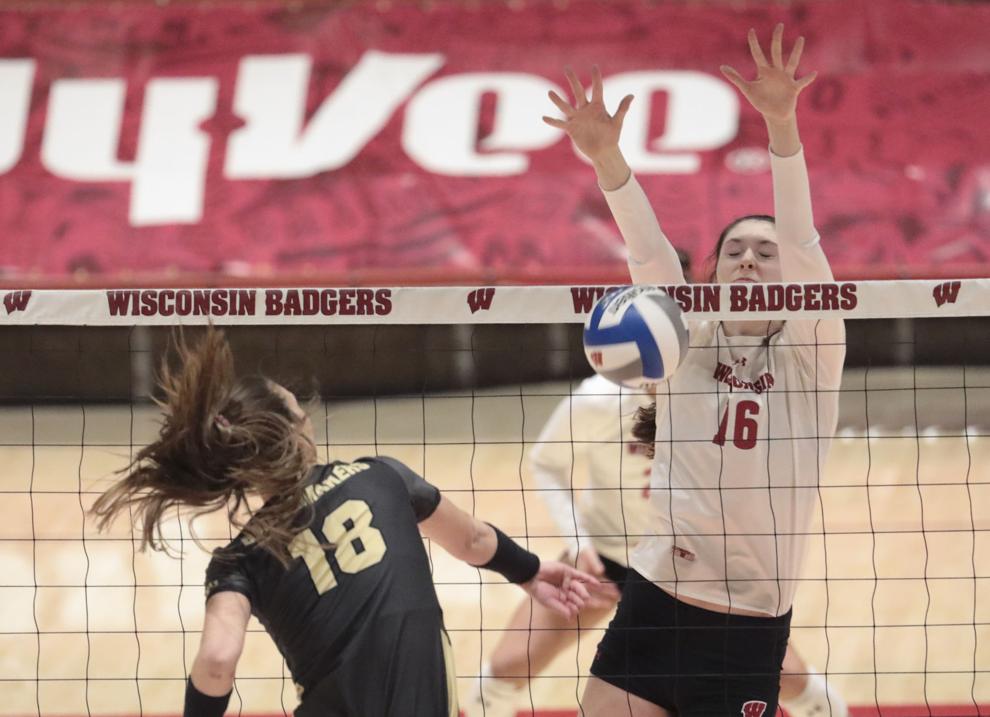 Loberg Set
Loberg Spike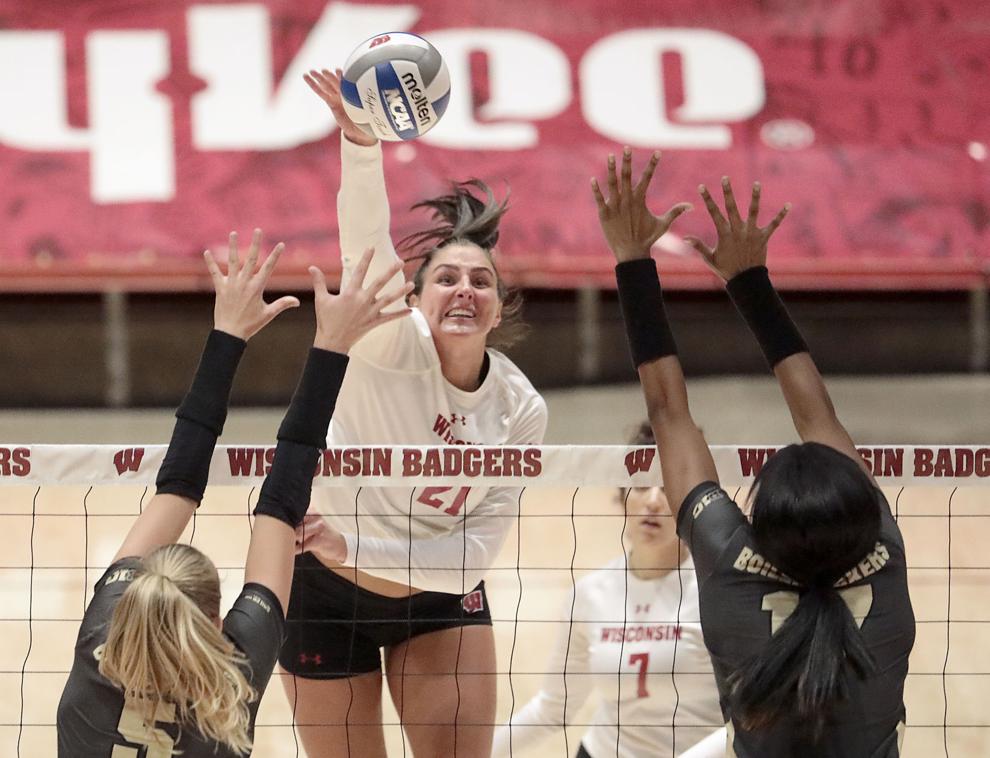 First Step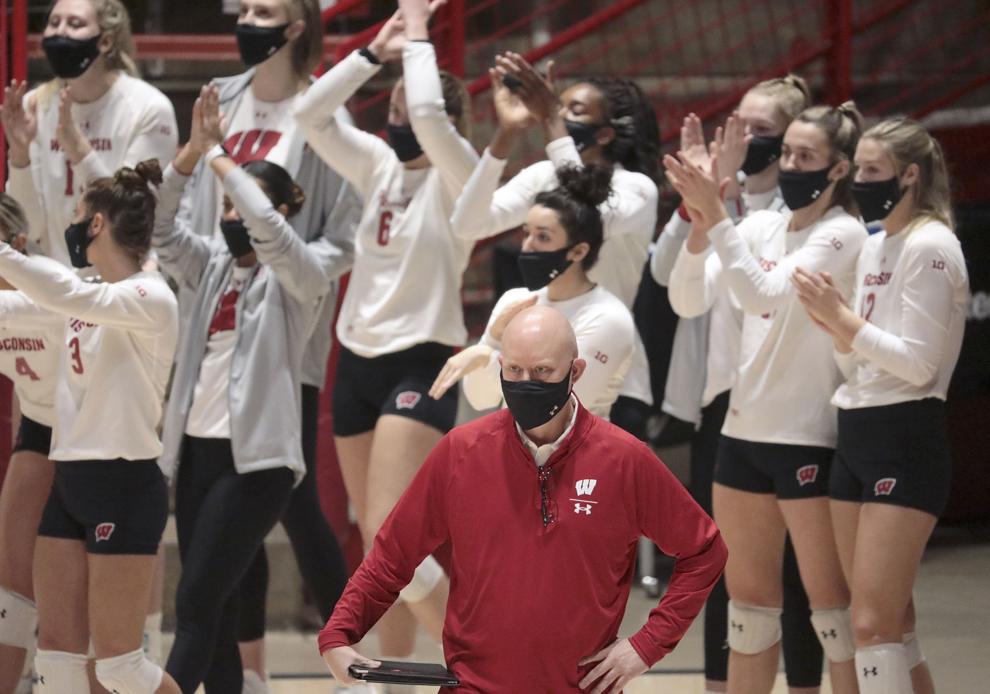 Demps Spike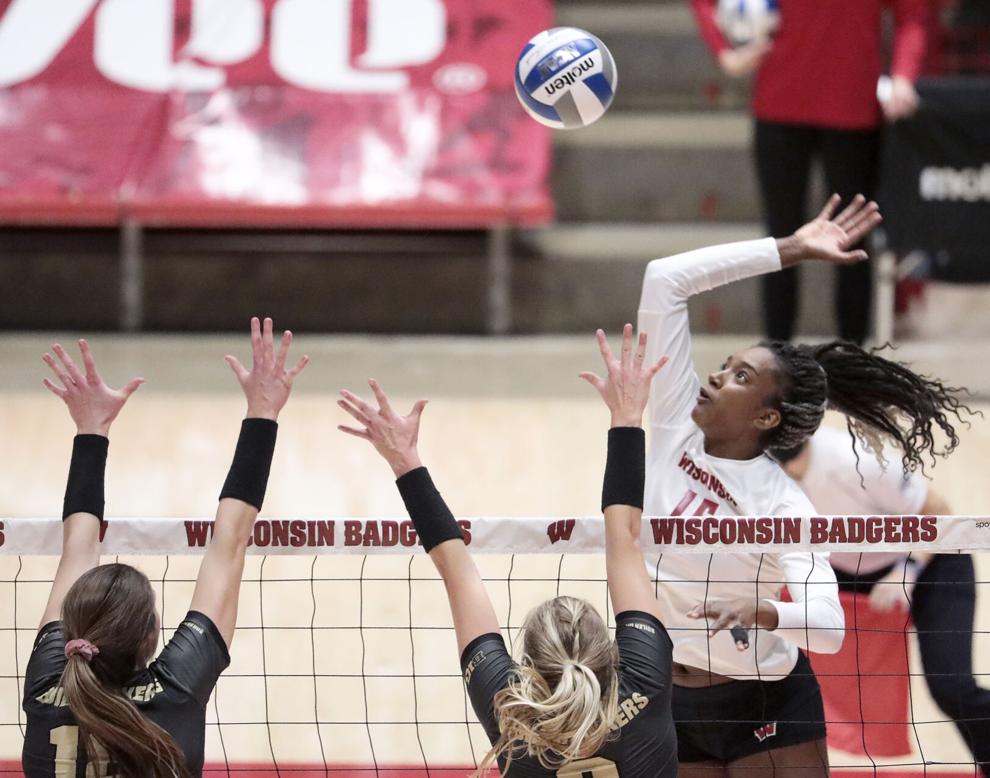 Point, UW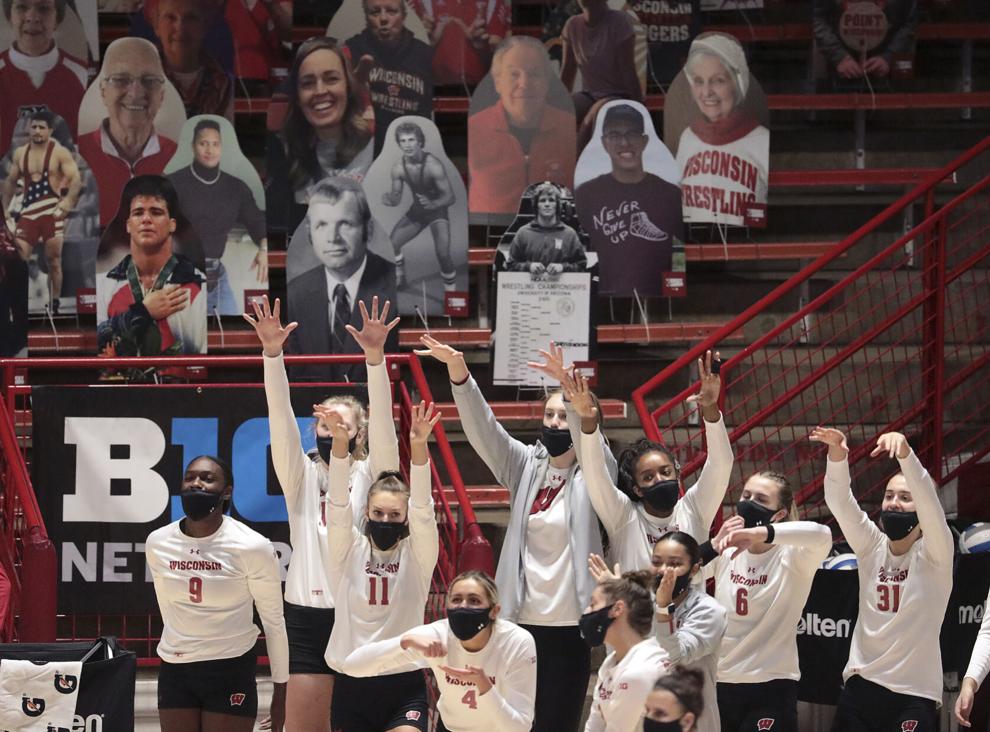 Rettke Block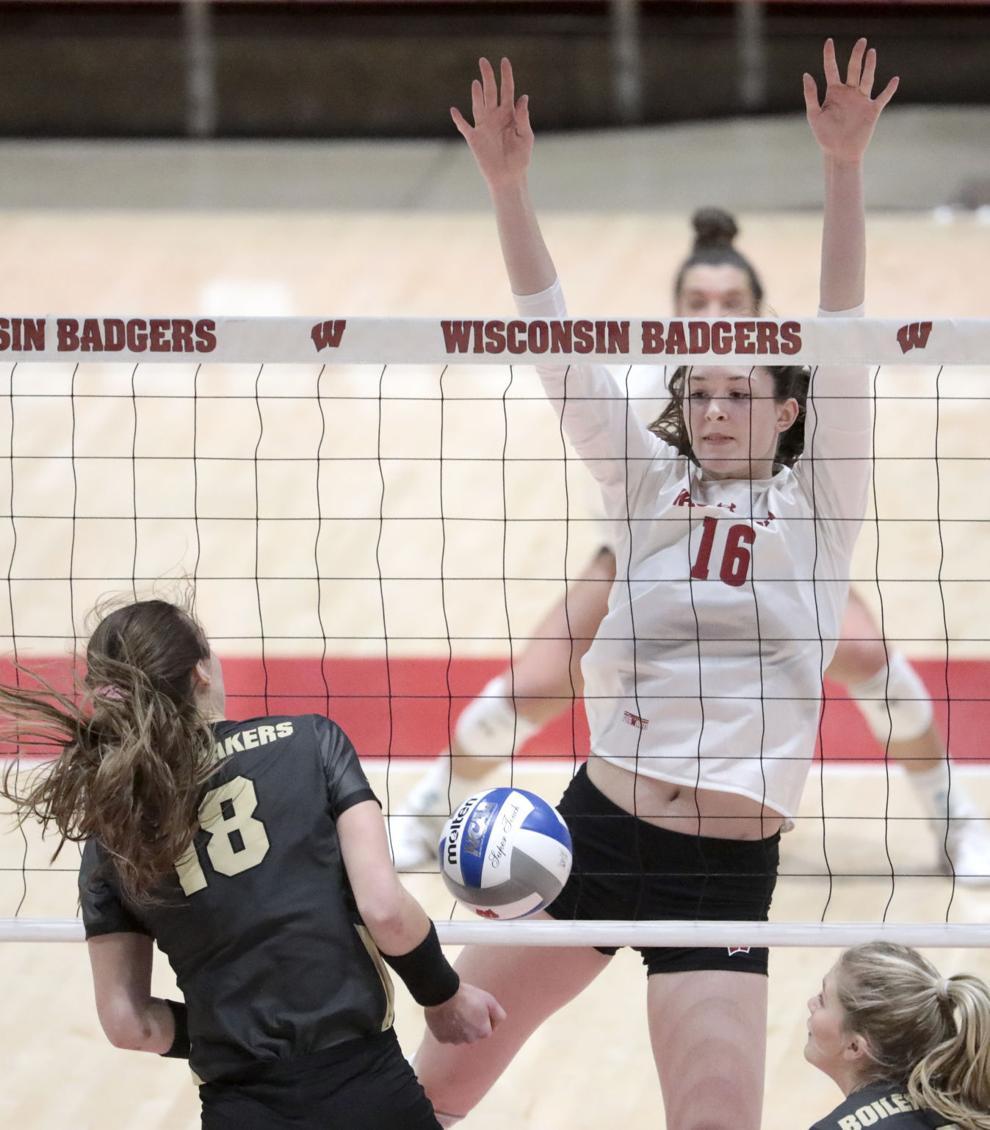 Rettke Kill
Haggerty Spike
Loberg Spike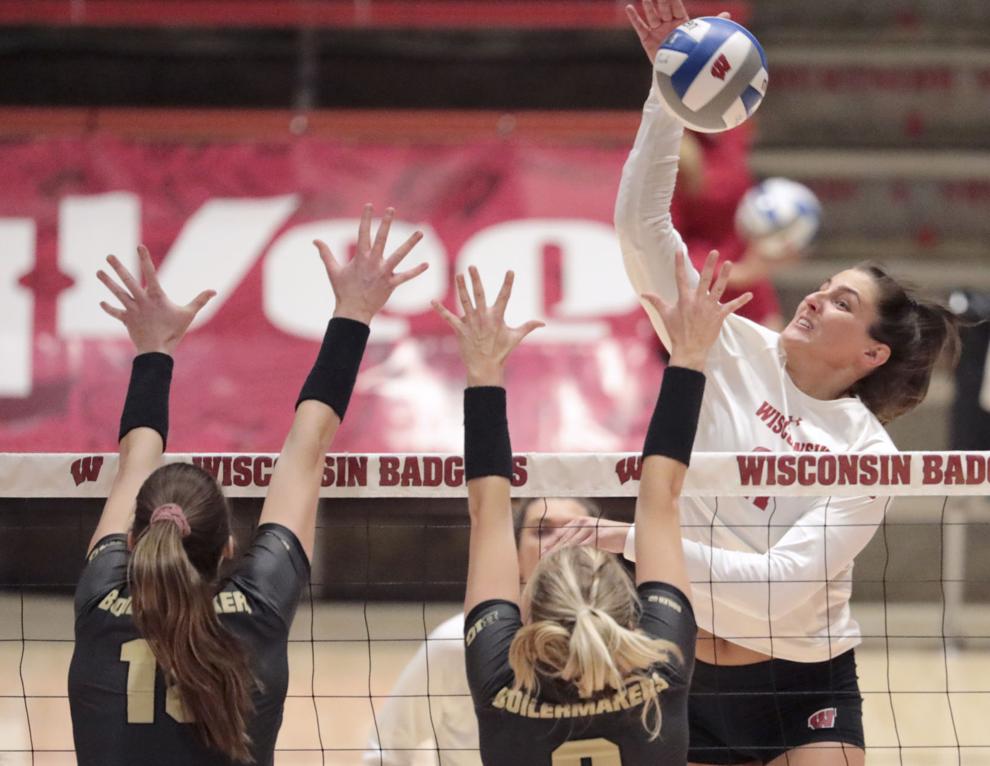 Haggerty Return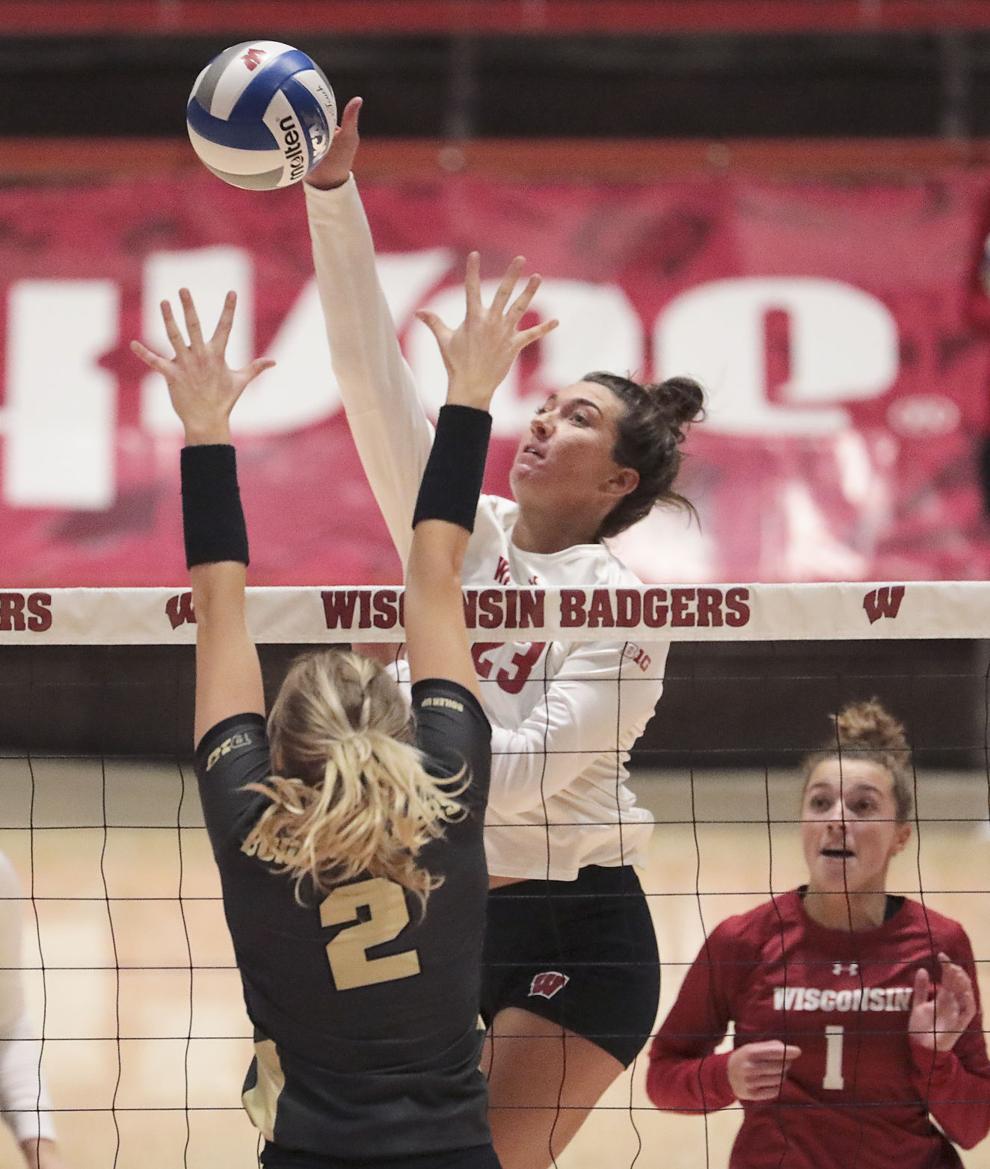 2021 Season Opener