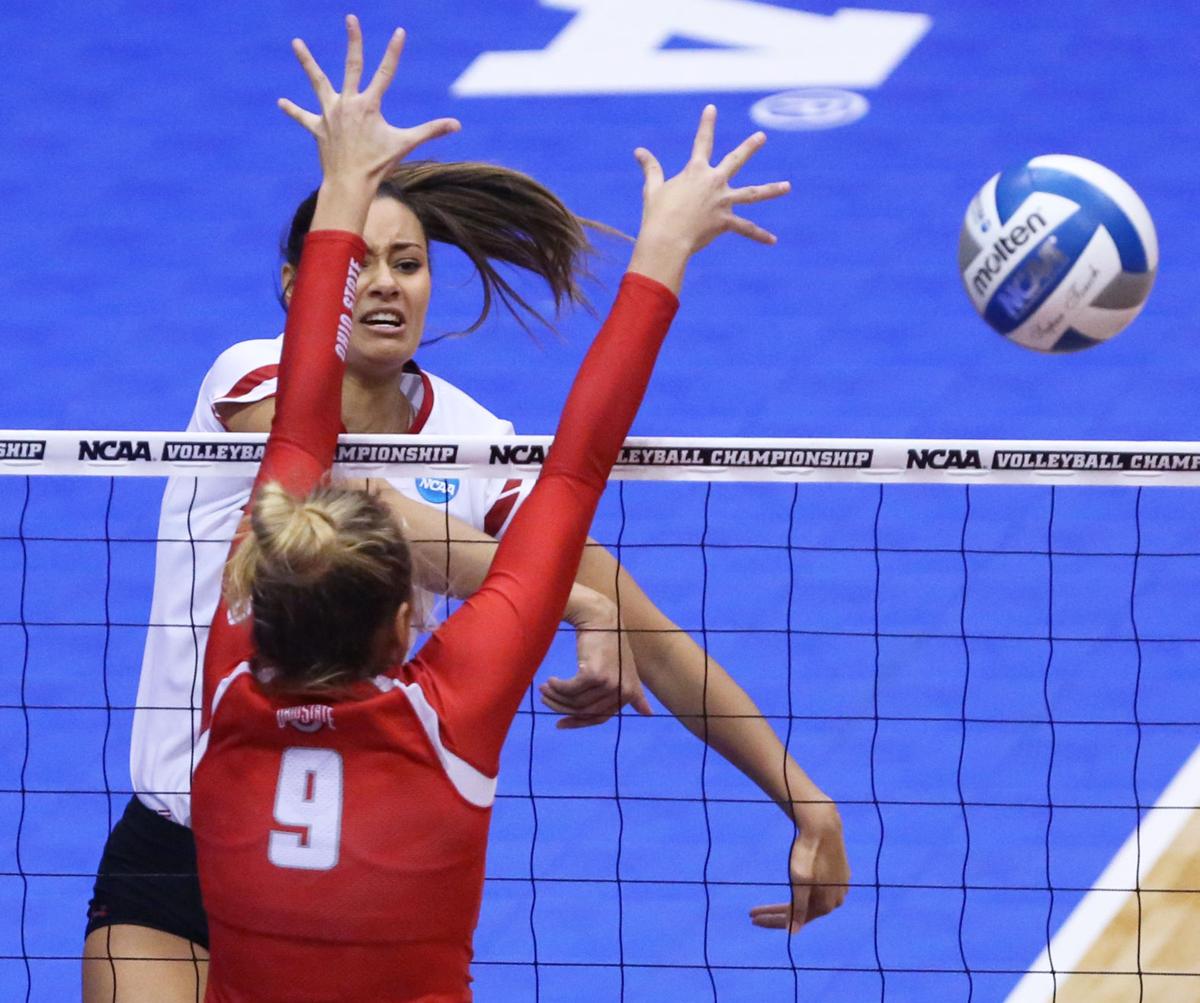 After several months of enforced idleness, Tionna Williams would've been excited to be able to play volleyball just about anyplace.
But to do so while touring cities she'd never dreamed of visiting and playing alongside some of the best players in the Big Ten Conference was more exciting than she ever could have imagined.
"It was a once-in-a-lifetime opportunity," said Williams, a junior middle blocker for the University of Wisconsin volleyball team. "I got to go to Europe and travel to so many different, incredible countries for free while doing what I love, and something that I wasn't able to do three months ago. So it was all incredible."
Williams was the UW representative on the team that included one player from each Big Ten school on a tour that took them to the Czech Republic, Slovenia, Italy and Austria from June 17 to 28.
The Big Ten team played eight matches against a mix of national and junior national teams from those countries, coming home with a 13-17 set record. And while the volleyball was a significant part of the experience, it was secondary to the cultural aspect.
"It was surreal," said Williams, a Fort Wayne, Indiana, native whose only previous foreign travel was to Canada. "I still can't believe I went everywhere like that.
"It was just a really cool experience to be given the opportunity to go over there and visit all these beautiful places. It was so beautiful. All these cities were so cool. It was really cool to learn about them and experience different cultures."
Coach Kelly Sheffield said the impact of the trip was obvious when Williams and some of her UW teammates came out to his house for dinner shortly after her return.
"It changed her life," Sheffield said. "I'm from East Central Indiana, as well, so I know what life there is like. Going to Nashville, Tennessee, can be life changing for people in that part. There's not a lot of culture around where she and I grew up.
"It gives her a worldly perspective. She got to be around other elite players and she got to play for the first time in seven months. She got to see some of the best sights in Southeast Europe. It was really cool to hear her enthusiasm and passion and wanting to tell everybody every single thing that she saw and did there."
Williams' playing time on the tour was limited as she continues to come back from a stress fracture in her left tibia that caused her to sit out the spring season. Her left leg has troubled her on and off since her junior year of high school and after the 2016 season the decision was made to give her sufficient time to let it heal completely.
"I always had really bad shin splints in high school and I'm pretty sure it was a stress fracture then," Williams said. "But I never really did anything about it and it followed me into college. I've had to play through some things.
"I definitely feel like I'm healthier now. I didn't like sitting out for three months but I wanted to play this season so sometimes you have to do what you have to do."
Despite the persistent leg issues, Williams has thrived in her first two seasons at UW. In 2015 she was named to the Big Ten All-Freshman team and was an honorable mention All-American and last season earned first-team All-Big Ten and third-team All-American honors.
She somehow managed to garner that acclaim while also remaining somewhat under the radar, overshadowed by fellow middle Haleigh Nelson, a second-team All-American, and four-time All-American setter Lauren Carlini.
But with the graduation of Nelson and Tori Blake, Williams finds herself suddenly in the role of elder stateswoman and mentor to incoming freshman middles Dana Rettke, Danielle Hart and Nicole Shanahan.
"That's so weird," she said. "I'm still trying to grasp that. It's me. I'm the only returning middle. I definitely sense it. Being the only upperclassman in my position I have to help get them in the groove of things and show them how we do things in the middle and really get them up to speed.