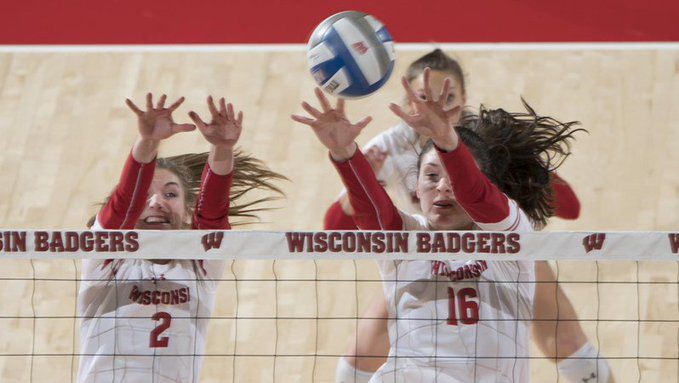 After sweeping two opponents, the University of Wisconsin volleyball team nearly swept the Big Ten Conference weekly honors.
Junior Dana Rettke was named Big Ten Player of the Week, junior Sydney Hilley the Setter of the Week and senior Tiffany Clark received co-Defensive Player of the Week honors.
Rettke, a 6-foot-8 middle blocker from Riverside, Illinois, averaged 4.17 kills per set and hit a combined .537 in the Badgers' sweeps of Maryland and Indiana. She also averaged 1.5 blocks per set in earning her third player of the week honor this season.
No. 4 UW improves its record to 12-0 in the conference with a 25-18, 25-12, 25-17 road victory.
Hilley, a 6-footer from Brooklyn Park, Minnesota, earned her fourth weekly setter honor as she averaged 12.8 assists per set as the Badgers hit .355 in the two victories. She also averaged 2.5 digs, 0.50 kills, 0.17 aces and 0.17 blocks per set.
You have free articles remaining.
Clark, a 5-11 libero from Naperville, Illinois, averaged 5.0 digs per set in the two matches, including 20 digs as the Badgers held Indiana to a season-low .065 hitting percentage on Sunday. She also was perfect in serve receive for the seventh consecutive match, handling 13 serves without an error. It was her first conference honor of the season.
The Badgers (16-4, 12-0 Big Ten) remained at No. 4 in this week's American Volleyball Coaches Association poll. Texas held the No. 1 spot, with Pittsburgh moving up one spot to No. 2 and Baylor falling to No. 3. Stanford followed the Badgers at No. 5, with Minnesota, Nebraska, Penn State, Creighton and Marquette rounding out the top 10.
UW also held to the No. 3 spot in the NCAA RPI rankings, behind Baylor and Texas.
---
Photos: No. 4 Badgers sweep Maryland
Wisconsin competes against Maryland in a women's volleyball match at the UW Field House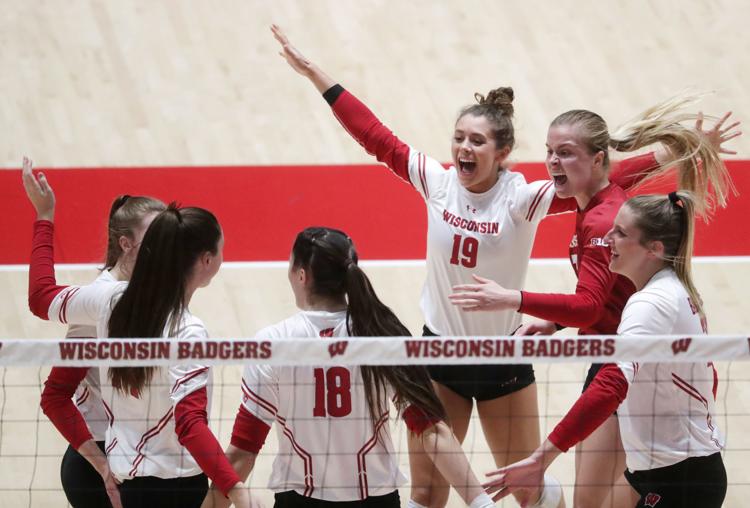 Wisconsin competes against Maryland in a women's volleyball match at the UW Field House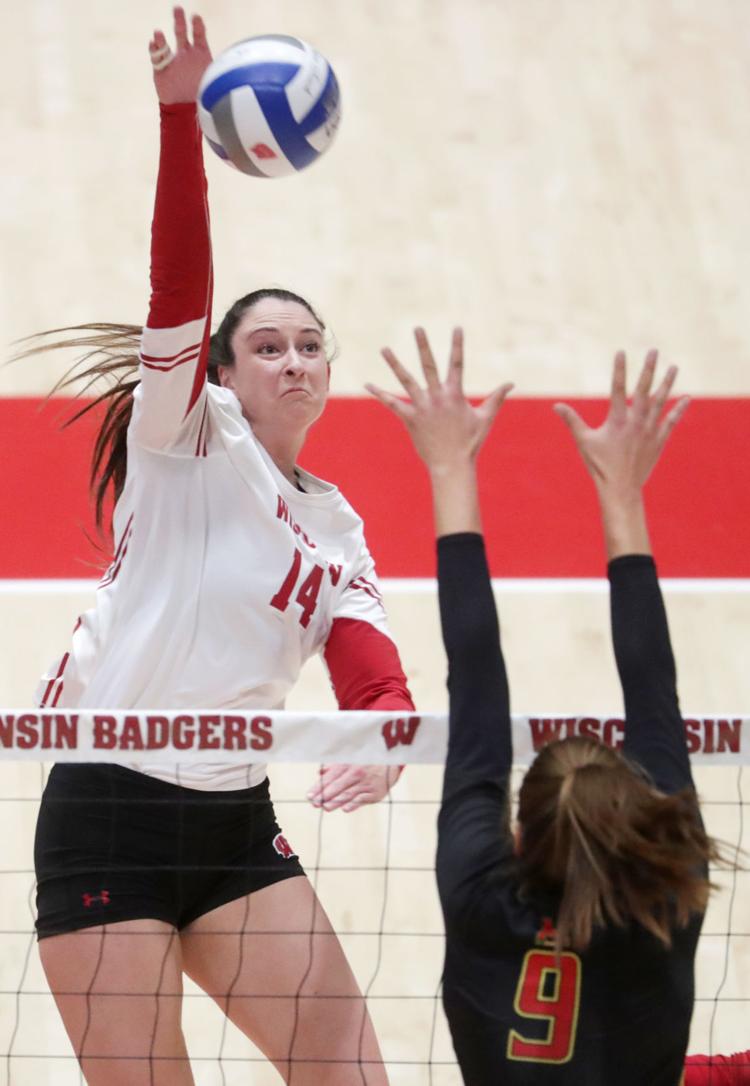 Wisconsin competes against Maryland in a women's volleyball match at the UW Field House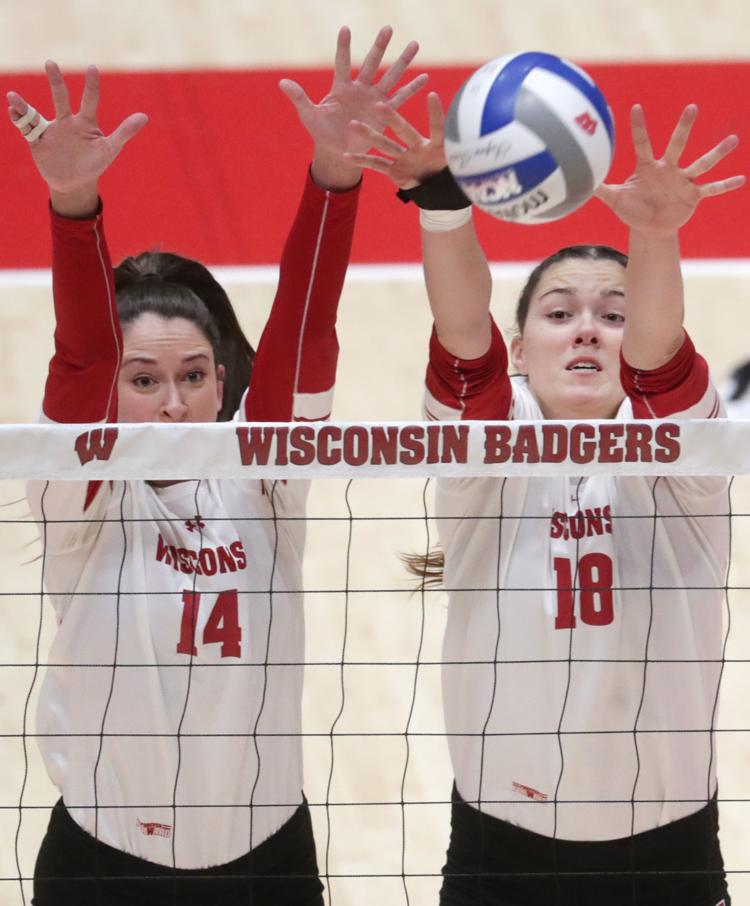 Wisconsin competes against Maryland in a women's volleyball match at the UW Field House
Wisconsin competes against Maryland in a women's volleyball match at the UW Field House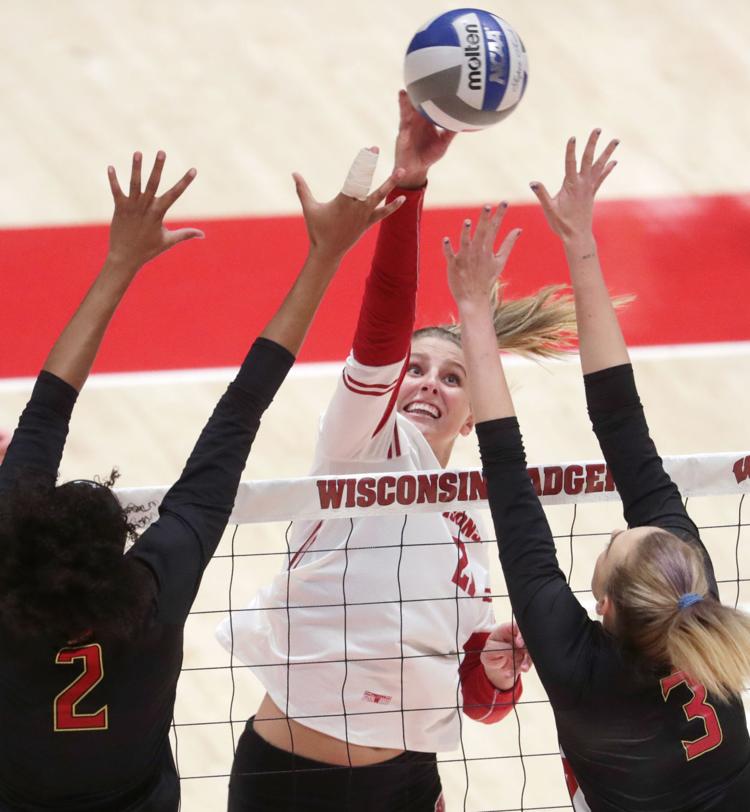 Wisconsin competes against Maryland in a women's volleyball match at the UW Field House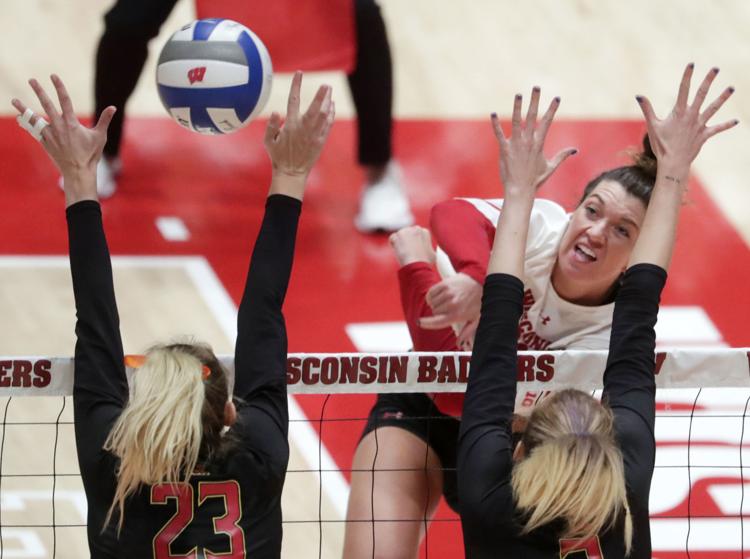 Wisconsin competes against Maryland in a women's volleyball match at the UW Field House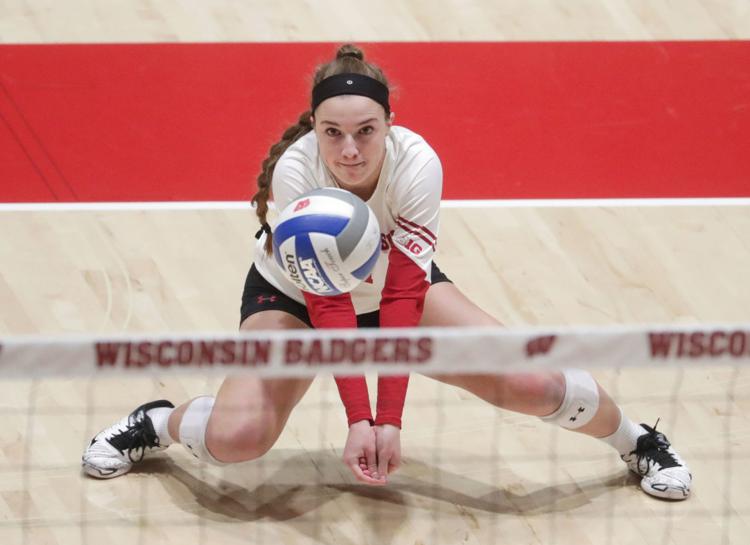 Wisconsin competes against Maryland in a women's volleyball match at the UW Field House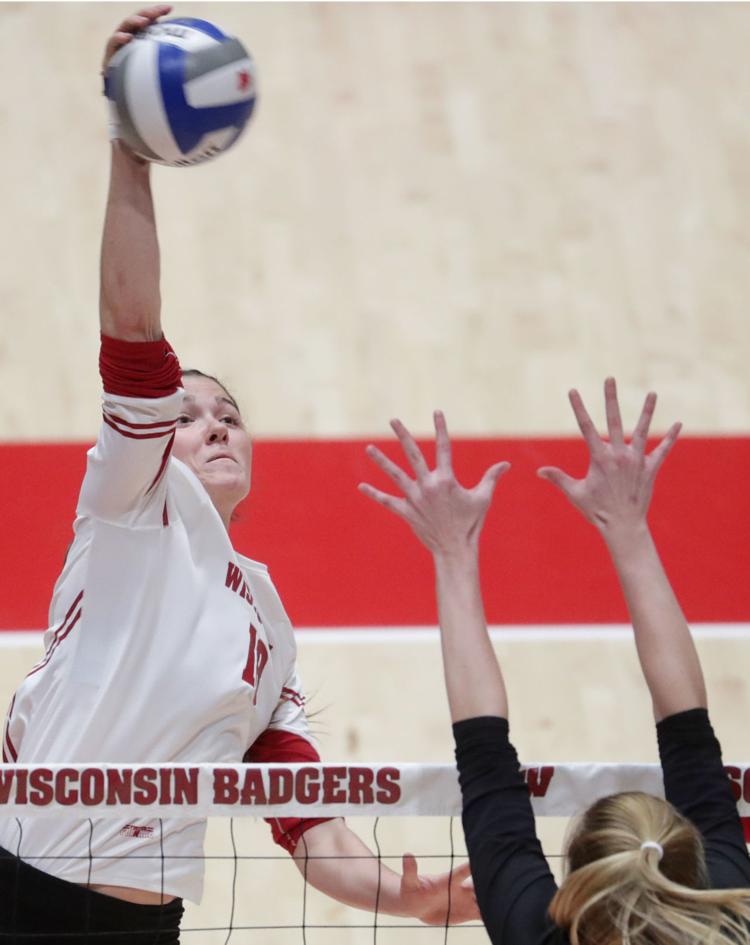 Wisconsin competes against Maryland in a women's volleyball match at the UW Field House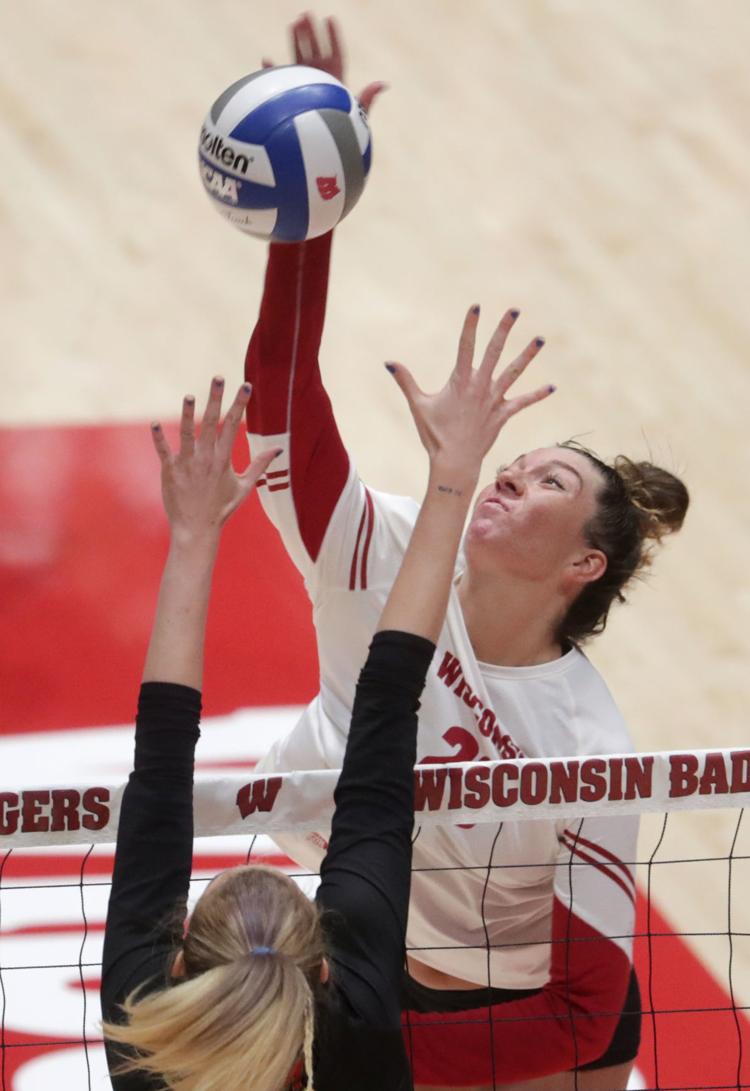 Wisconsin competes against Maryland in a women's volleyball match at the UW Field House