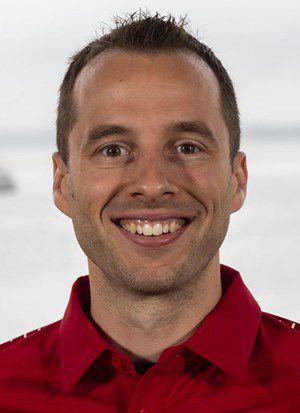 As he reached his mid-20s, Gary White found himself at one of those early career crossroads.
One option was to continue on his career path as a systems engineer with aerospace giant Lockheed Martin, working on a wide variety of cutting edge technologies, many related to national security.
Or he could chuck it all and head down an unmarked road that might someday lead to a paying job somewhere coaching volleyball.
"No one had ever put it that way," White said. "Maybe I should go back to saving the world."
Instead, White chose to follow his passion. That meant that after three years of moonlighting as a club coach in Northern Virginia, he would spend two years as a volunteer assistant at the University of Dayton before finally getting paid to coach volleyball when he joined Kelly Sheffield's staff at the University of Wisconsin in 2013.
While that might've seemed to some like a curious decision at the time, it was an obvious one to White.
The 17-year-old outside hitter, whose future almost certainly includes a career in pro volleyball in Europe, has never visited the U.S.
"What I tell people is I went into teaching," said White, whose parents and sister are teachers. "It's just that mine is in athletic performance. My subject is sports; their subject is mathematics or computer learning or business learning.
"I looked at it like, I know I'm going to be having an impact on people, whether that's in the big scheme of things as in the country or small things like a bunch of kids playing volleyball. My thought was always do what you love."
Growing up in Pennsylvania, White loved playing most every sport. He played volleyball in high school primarily because that's what his friends were doing and found that he really liked it.
He went to Penn State, majoring in information sciences, and in his junior year he started playing club volleyball. He also interned at Lockheed Martin and already had a job offer there going into his senior year. It seemed like the logical thing to do.
"I'm an analytical guy at the bone and trying to research ideas and come up with things, it kind of speaks to my brain," he said.
As a systems engineer he worked with a group that researched ideas on a wide range of things from aviation projects, including drones, to new designs for helmets for the military. He moved on to work with the intelligence community.
Strong serving has been a theme for the No. 6 Badgers, and coach Kelly Sheffield says this year's team ranks with the best he's had in his seven seasons at UW.
"I got to do some really cool work on cyber security research and development for the intelligence community, which is kind of a fun world," he said. "There's stuff I can't talk about. But there were a lot of cool things that happened. There's a lot of great work being done in that world."
Along the way he also earned his Master's degree in systems engineering from George Washington University. As if that wasn't enough to occupy him, he started to get an itch to get back into volleyball and he started helping out at the Virginia Elite club in McLean, Virginia.
You have free articles remaining.
It was while working as an assistant coach there a couple of years later that he had what he calls an inflection point — "where you're heading on this path and something happens, boom, your life changes and takes you in a certain direction and without that moment happening it doesn't head that direction."
In White's case the inflection point came when Sheffield, then coach at Dayton, came to watch a couple of potential recruits at a practice that was run by White.
Afterward they chatted for a bit and Sheffield suggested White might want to work at Dayton's camp that summer.
So while that recruiting trip came up empty as far as players — one went to Maryland and the other to Ohio State — Sheffield came away with a more enduring recruit.
"It's interesting how that goes," Sheffield said. "He's into year nine with me. So that worked out great."
Leaving his engineering career behind, White took Sheffield up on an offer to come to Dayton as a volunteer assistant, which helped prepare him for a paying job at UW when that opportunity arose.
White's analytical background proved to be a major asset as analytics were just gaining a foothold in volleyball.
"Analytics in our sport is continuing to evolve," White said. "We're asking better questions every year on the analytical side. The first couple years we just wanted to get as much data as we can and let's figure out what's important, does it mean something. We're looking at how do we continue to evolve the sport, how do we continue to improve our program and how do we continue to push the frontier."
As part of that effort White and Annemarie Hickey, the team's technical coordinator, attended a sports analytics conference this summer at MIT in Boston. They were two of just three volleyball people attending the conference, which included representatives from baseball, basketball, football and soccer.
While Sheffield embraces White's analytical expertise, he is just as impressed with his ability to translate those numbers to help players improve their games.
"He's got a great demeanor with our players," Sheffield said. "He can teach and work with them without them feeling inadequate.
"He's got an analytical side but he's a teacher and a servant leader. It's never about him, it's always about everybody else. Those are elite qualities. He's turned himself into a really elite college coach."
White, who works with the setters and middle blockers and also coordinates the summer camps, and fellow assistant Brittany Dildine comprise the second longest-tenured staff in the Big Ten.
And he has no aspiration to coach anywhere other than UW, unless an opportunity might someday come along to work with the U.S. national team.
"I just think the highest level is the national team and it means something extra to represent your country in anything," said White, who turns 35 this month. "But I don't see myself wanting to leave for any reason. I just want to continue to get better at what I do. I think all of us just want to be great at what we do."
---
Photos: Badgers sweep Maryland
Wisconsin competes against Maryland in a women's volleyball match at the UW Field House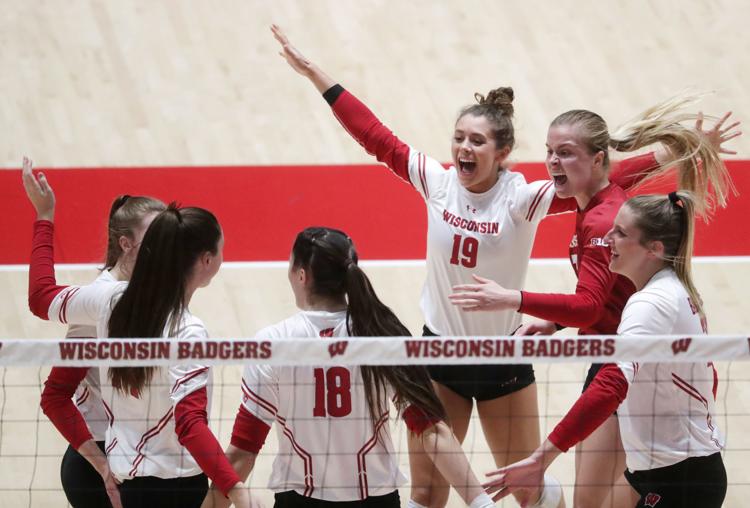 Wisconsin competes against Maryland in a women's volleyball match at the UW Field House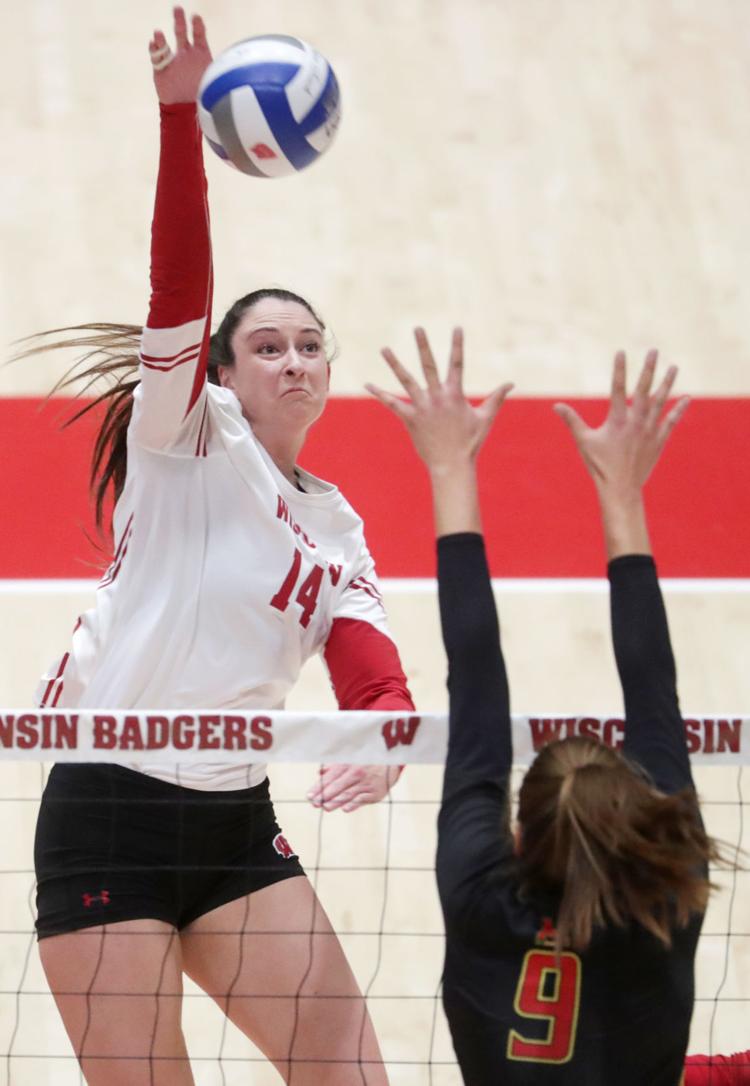 Wisconsin competes against Maryland in a women's volleyball match at the UW Field House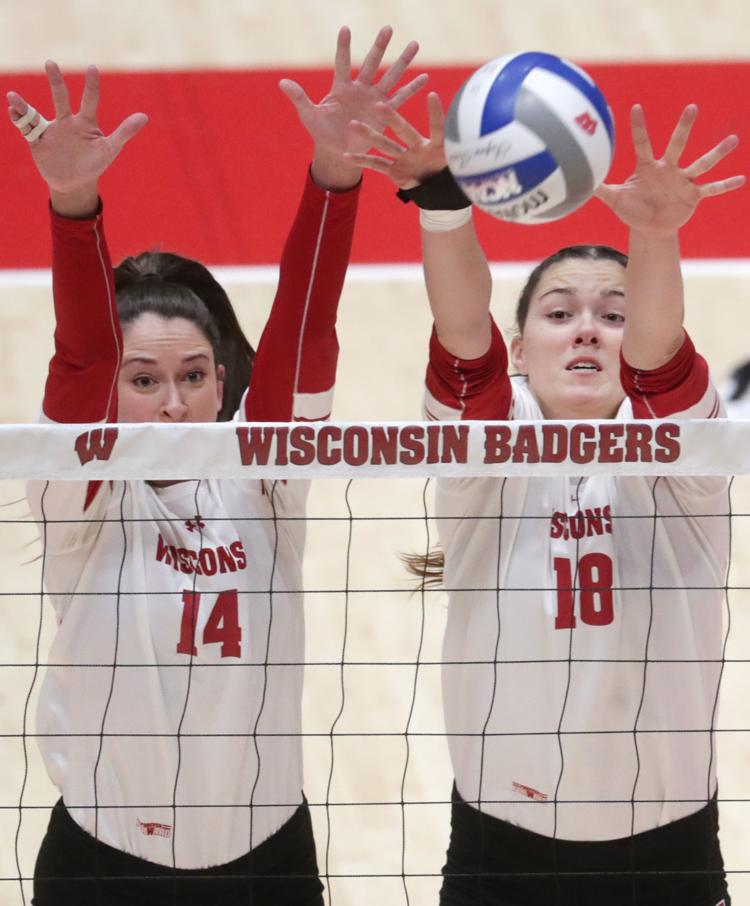 Wisconsin competes against Maryland in a women's volleyball match at the UW Field House
Wisconsin competes against Maryland in a women's volleyball match at the UW Field House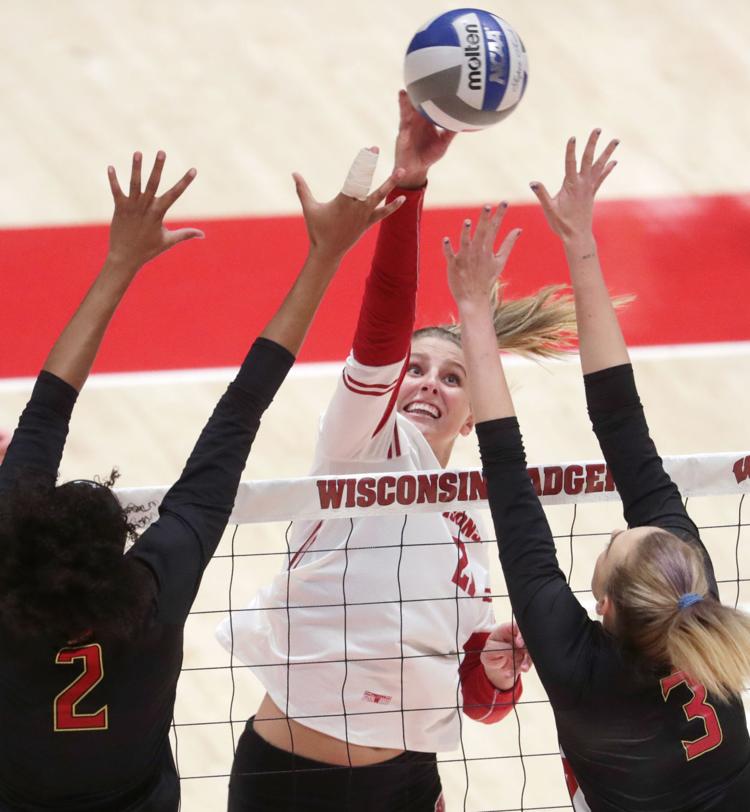 Wisconsin competes against Maryland in a women's volleyball match at the UW Field House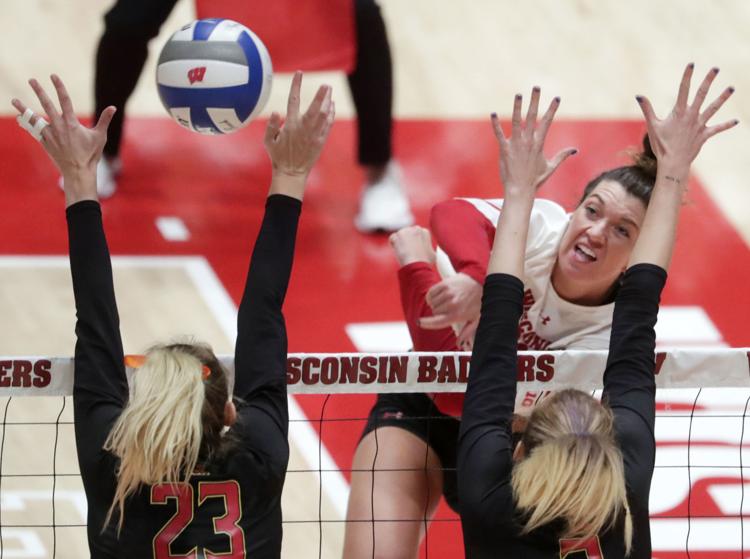 Wisconsin competes against Maryland in a women's volleyball match at the UW Field House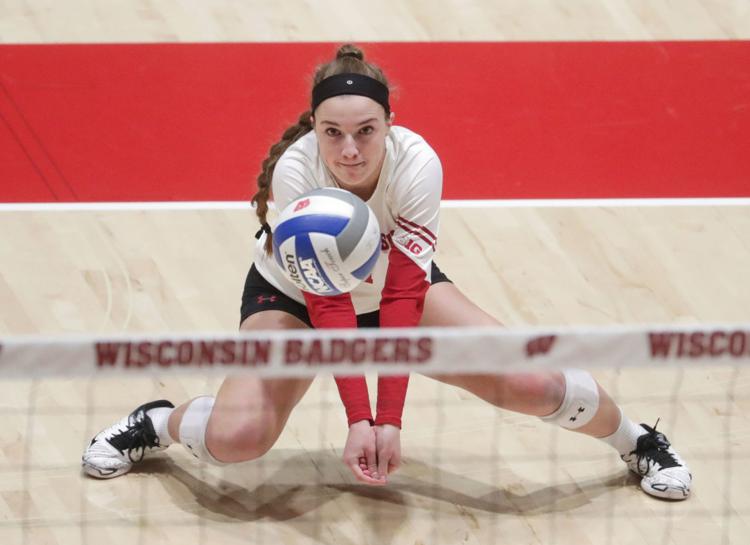 Wisconsin competes against Maryland in a women's volleyball match at the UW Field House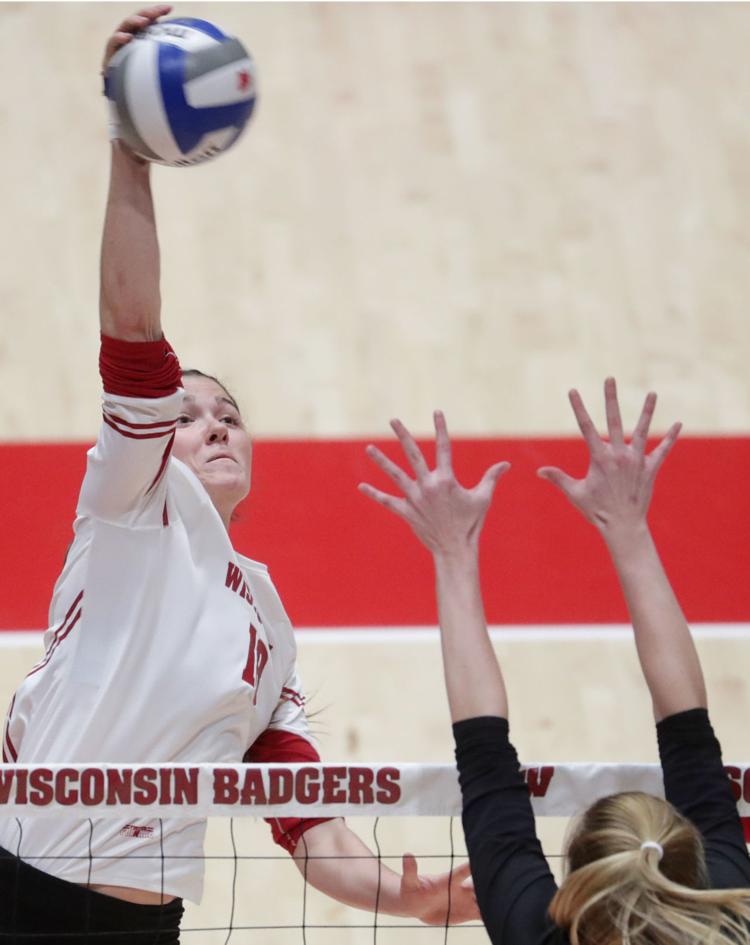 Wisconsin competes against Maryland in a women's volleyball match at the UW Field House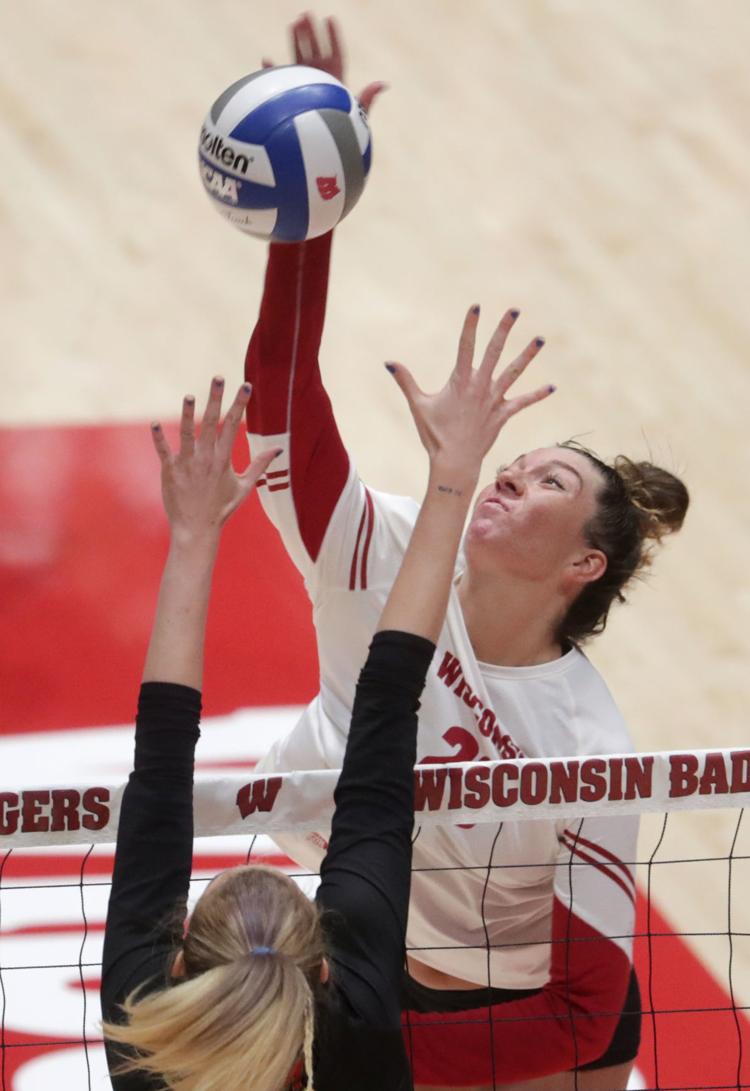 Wisconsin competes against Maryland in a women's volleyball match at the UW Field House