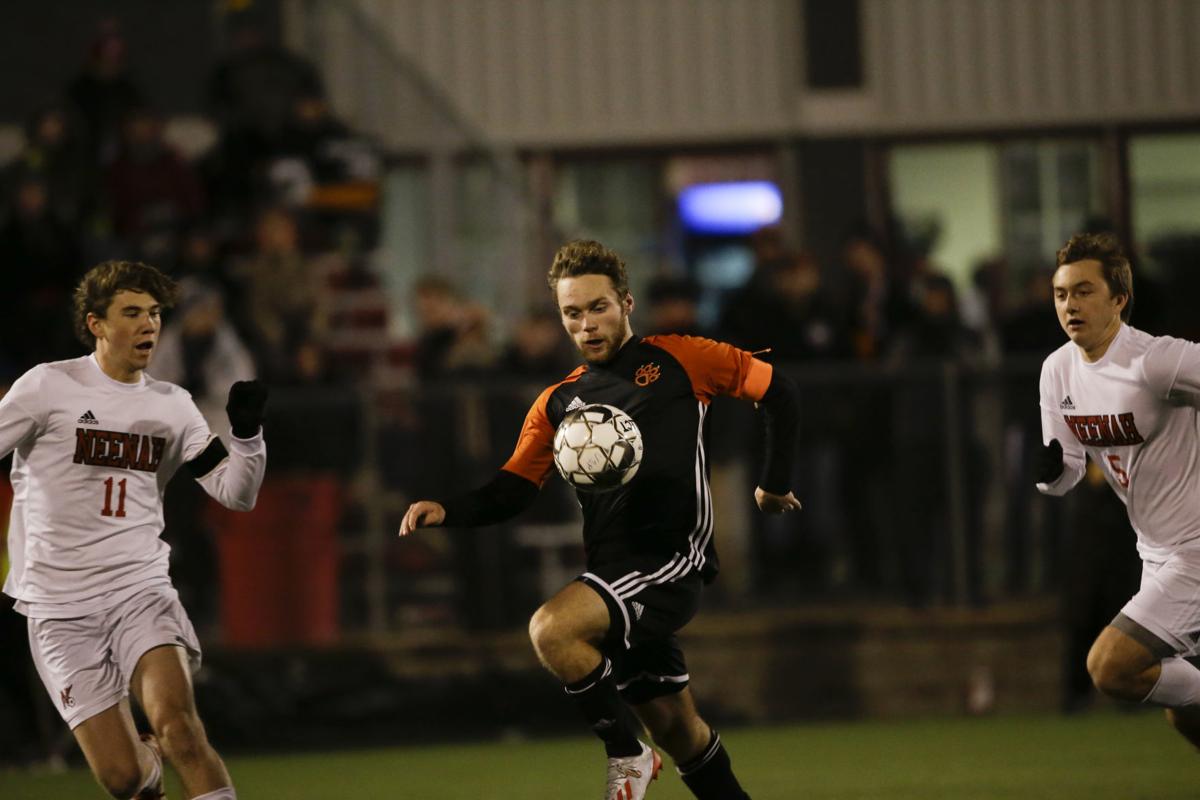 Verona senior Eliot Popkewitz announced on Twitter that he has orally committed to the University of Wisconsin for men's soccer.
Popkewitz was the Wisconsin State Journal All-Area 2019 Boys Soccer All-Area Player of the Year.
Popkewitz tweeted: "I am very excited to announce my commitment to play soccer at The University of Wisconsin. I also want to thank my family, friends, coaches and teammates for helping me get to where I am today. #onwisconsin"
Popkewitz helped lead the Verona boys soccer team to the Big Eight Conference title and to the program's first WIAA Division 1 state boys soccer championship this fall.
The 5-foot-8 Popkewitz, three-year captain for the Wildcats, scored the winning goal in the 89th minute in Verona's 1-0 sectional final victory over Madison West, then scored the first goal in the Wildcats' 3-0 state semifinal win over Kenosha Tremper and the opening goal in Verona's 2-0 victory over Neenah in the state final.
You have free articles remaining.
Popkewitz was selected as a midfielder among the top 11 players named to the Wisconsin Soccer Coaches Association all-state team – the highest tier on the all-state team. Popkewitz was a first-team all-conference selection as a midfielder and was the Big Eight player of the year.
He began the season coming off a broken toe and wound up scoring 14 goals and totaling 16 assists. Popkewitz became Verona's career leader in goals with 40 and the single-season leader in assists with 16.
Verona coach Chris Handrick said Popkewitz would be an asset to any coach building a team.
"He's a coach's dream with coachability, work ethic and devotedness," Handrick said after the season. "This heart was seen as he stepped into a center forward for us instead of a more natural position for him of center mid, because he drew many players with his constant movement and strength on the ball. In the postseason he was no question the man of the match many times with three games in a row having the winning goal in some clutch timings."
Popkewitz is interested in studying engineering in college.
"He has improved (his field vision) a lot, which I think is what created the eye for goal," Handrick said during the season. "He takes care of the ball and finishes it. … His finishing move is quite strong. He offers leadership in the middle of the field to help those around him."