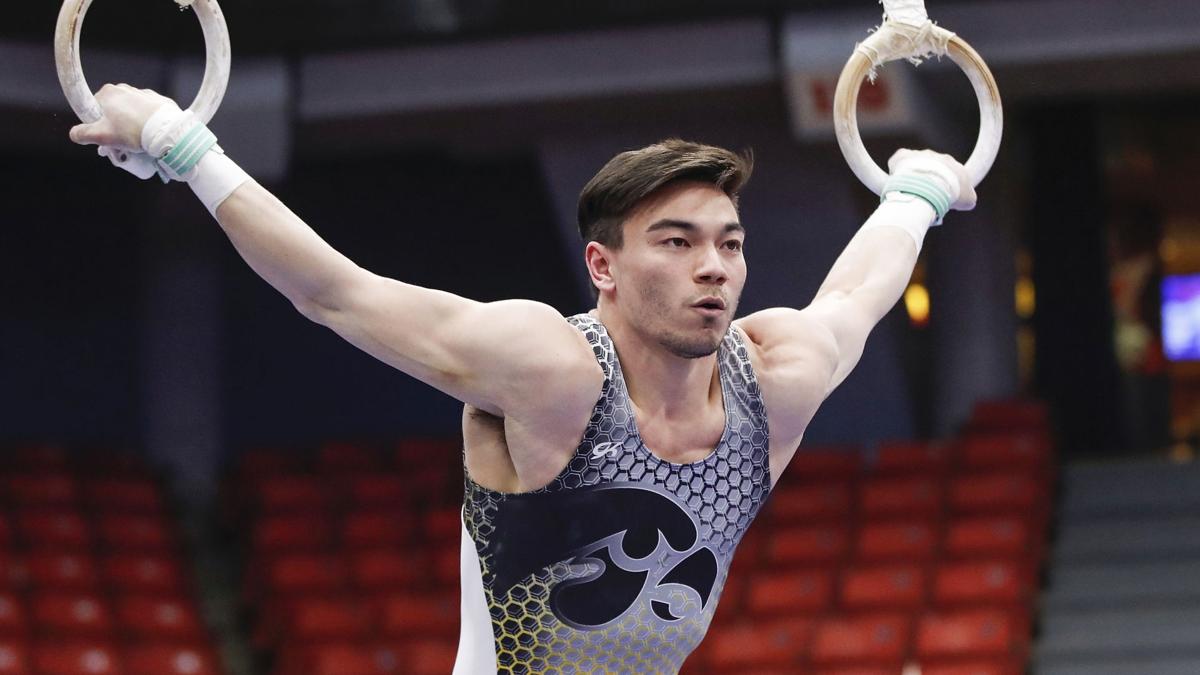 The elimination of some sports at Big Ten Conference schools because of the financial fallout of the COVID-19 pandemic has begun, but cuts to the slate of University of Wisconsin athletic teams aren't being planned yet.
Iowa announced Friday that it will cut four programs — men's gymnastics, men's and women's swimming and diving and men's tennis — after the 2020-21 season.
In a staff meeting before that announcement Friday morning, UW athletic director Barry Alvarez and deputy athletic director Chris McIntosh suggested that another Big Ten school is considering a similar move to downsize its sports program in the coming weeks, according to sources.
Despite a projected drop in revenue similar to Iowa's for the 2020-21 school year, UW's senior staff members said during the virtual meeting that the Badgers aren't moving in the direction of eliminating sports, sources said.
UW will continue with a Work-Share program through the state that reduces employees' hours and allows them to file for a prorated share of unemployment benefits.
An athletic department spokesman declined to address what was discussed in Friday's meeting.
"Since the spring, we have been doing all we can to mitigate the financial impact of COVID-19 on our employees and to avoid eliminating sports programs from our athletic department," senior associate athletic director Justin Doherty wrote in an email. "Last week's decision to postpone the fall sports seasons makes this challenge ever greater. We are continuing to look for resources that will help us support our department as we navigate this very challenging environment."
Projecting a $100 million loss in revenue this school year, Iowa became the first Big Ten school since the pandemic started to announce sport cuts.
With an estimated deficit of between $60 million and $75 million for 2020-21, the Hawkeyes will trim their athletic program from 24 sports to 20.
"A loss of this magnitude will take years to overcome. We have a plan to recover, but the journey will be challenging," Iowa President Bruce Harreld and athletic director Gary Barta wrote in an open letter.
According to federal filings for the 2018-19 school year — the most recent available — the four sports cut at Iowa involved 84 athletes and $4.8 million in expenses. They combined to produce around $559,000 in revenue.
Iowa will honor existing scholarships through graduation if athletes from the swimming and diving, men's gymnastics and men's tennis teams opt to stay in school there. NCAA athletes whose sports are eliminated also can transfer to another school without the customary one-year penalty.
The financial ramifications of the loss of the fall football season because of the pandemic are being felt across the Big Ten.
Nebraska's athletic department is furloughing 51 employees for four months, with the rest of the more than 330 employees taking a 10% pay cut through that period, the Lincoln Journal Star reported Friday.
Stanford is the only other school from a Power Five conference that has reduced its number of sports. It dropped 11 teams in July.
Graphic: Explore Wisconsin Badgers athletics revenue, spending since 2004-05
How much does the University of Wisconsin athletic department spend on recruiting? On football assistant coaching salaries? How much revenue does it generate from sports camps?
The Badgers have to report those totals and much more to the NCAA each year. Use the interactive graphic below to explore the data and how the figures have changed since the 2004-05 season.
Not all categories have dollar amounts reported in all years. For instance, revenue and expenses from football bowl games weren't their own categories until 2015-16 (and a deeper dive into coaching compensation and bonuses from bowl games wasn't added until 2017-18). And revenue from media rights was reported collectively for the department until 2014-15, when UW started breaking it down by sport.
Click on the full screen button in the bottom right corner of the graphic for a larger view. It's best viewed on a desktop computer.
This interactive graphic shows trends in the Badgers' financials over the years and allows for filtering by sport or category.