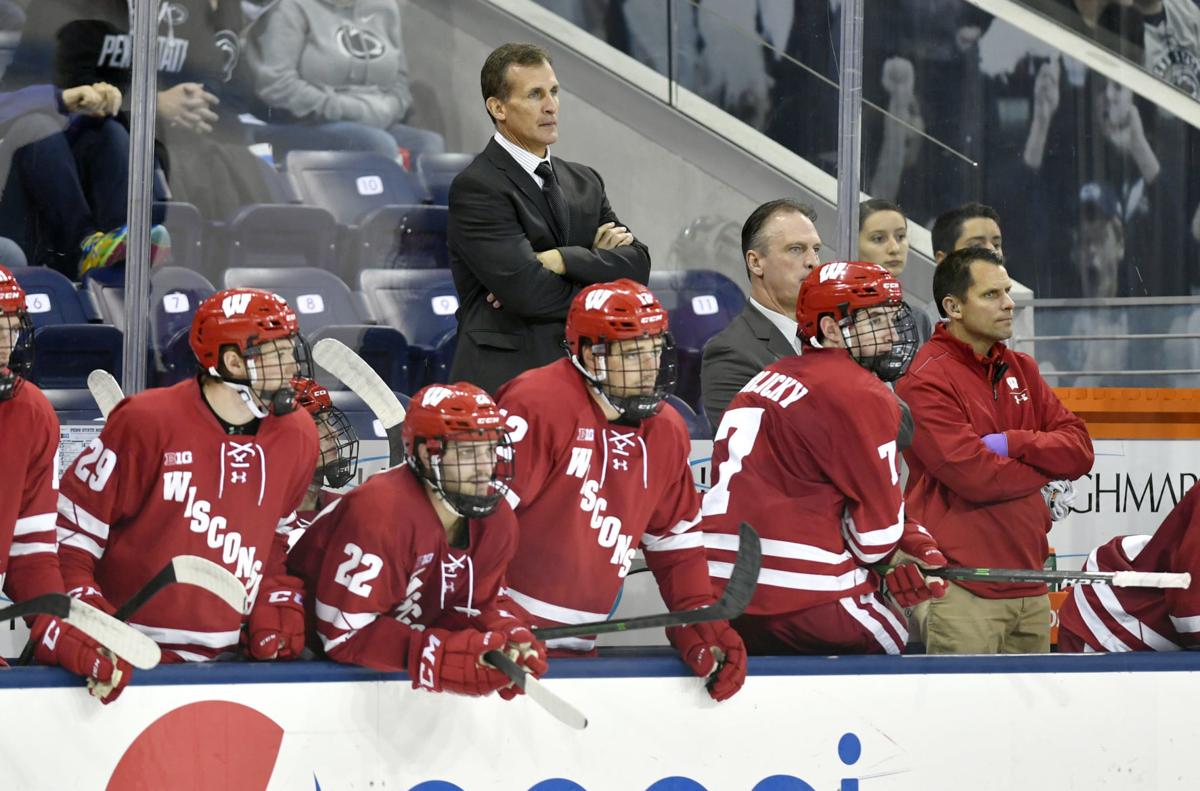 Despite falling below .500, the University of Wisconsin men's hockey team has held onto a spot in the top 20.
The Badgers were 19th in the USCHO.com Division I men's poll on Monday after a loss and tie at Minnesota last weekend.
UW (6-7-1) and unranked Minnesota (5-6-3) are the only two teams with losing records that received votes.
You have free articles remaining.
It's the fifth straight week that the Badgers, who host unranked Michigan on Saturday and Sunday, have fallen in the USCHO poll.
At No. 20, Michigan State became the fifth Big Ten Conference team in the rankings. Notre Dame fell two spots to No. 5 after a tie and loss at the Spartans. Penn State dropped one spot to seventh and Ohio State stayed at 11th.