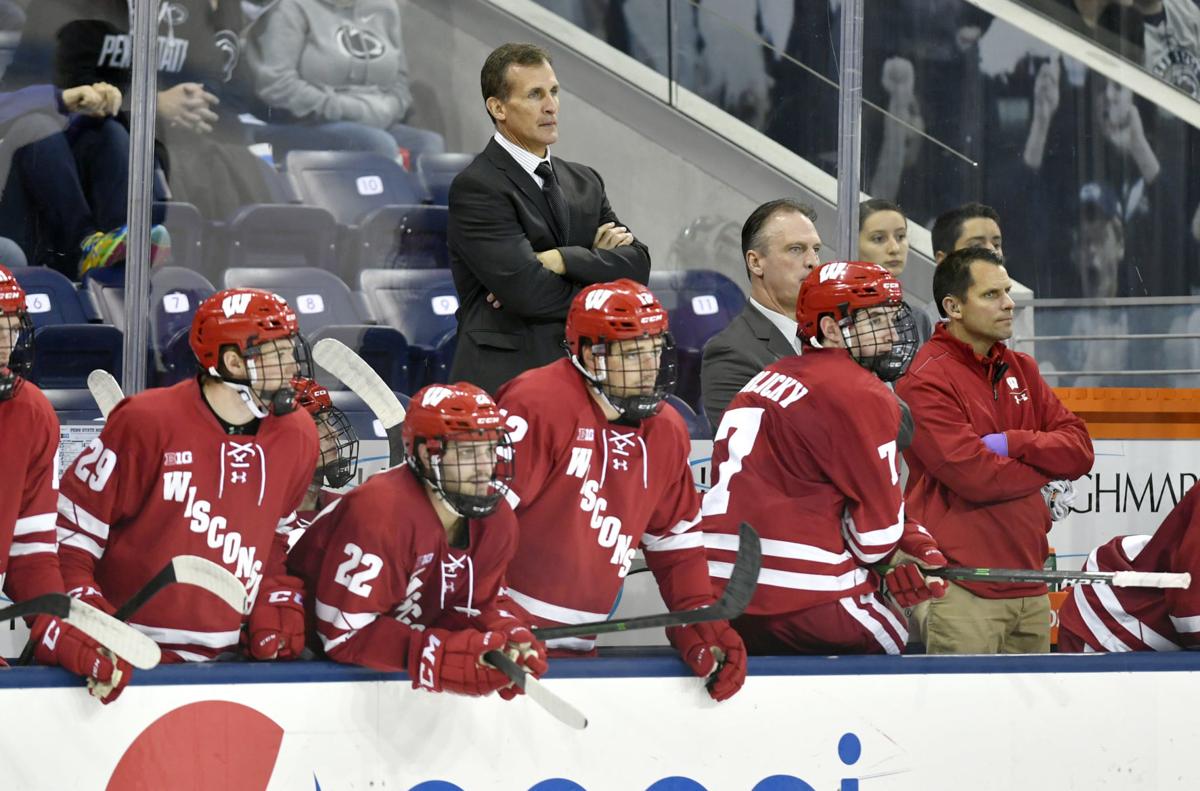 A third straight loss, capping off a stretch with just one win in seven games, finally was enough to move the University of Wisconsin men's hockey team out of the national rankings.
The Badgers fell out of the 20-team USCHO.com Division I men's poll on Monday after spending the last two weeks at No. 19.
Since climbing to No. 6 on Oct. 21 following a home sweep of two-time defending NCAA champion Minnesota Duluth, the Badgers are 4-9-1. They went 1-5-1 in their last seven games to finish 2019 with a 7-10-1 record.
UW doesn't play a regular-season game until Jan. 10, when it hosts No. 6 Ohio State. The Badgers have a Jan. 1 exhibition game against the U.S. Under-18 Team in Plymouth, Michigan.
Ohio State is the top Big Ten Conference team in the rankings, ahead of No. 7 Penn State, No. 15 Notre Dame and Michigan State, which rejoined the rankings at No. 18.
Be the first to know
Get local news delivered to your inbox!