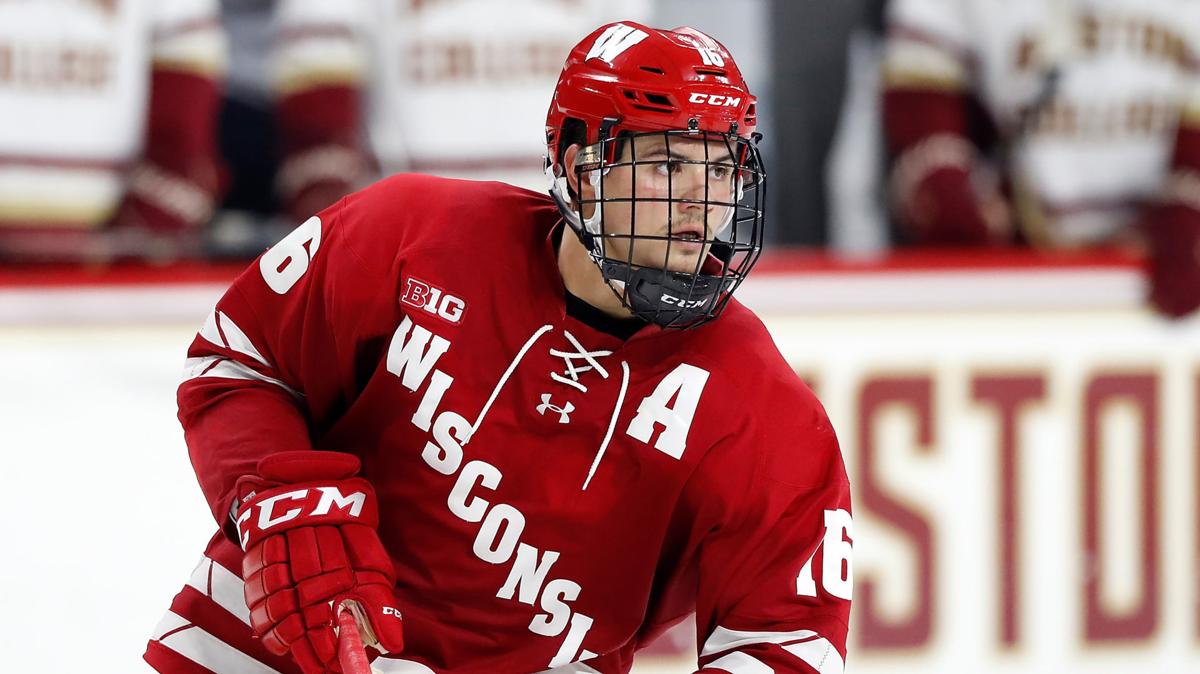 Before Monday, the University of Wisconsin's largest week-over-week climb in more than 22 years of the USCHO.com Division I men's hockey poll was six spots.
Sweeping the two-time defending national champion, a Minnesota Duluth team that came to the Kohl Center at No. 3, apparently captured a lot of attention.
The Badgers climbed 11 spots to No. 6 in the USCHO rankings on Monday. They're in the top 10 for the first time since they were ninth on Nov. 20, 2017.
Wisconsin State Journal reporter Todd Milewski and columnist Tom Oates break down everything Badgers fans need to know about the University of…
You have free articles remaining.
UW (3-1) defeated the Bulldogs 6-2 on Friday and 3-1 on Saturday. Duluth fell to eighth in the new poll of college hockey coaches, media members and team personnel.
On March 25, 2013, the Badgers moved from No. 14 to No. 8 after winning the Western Collegiate Hockey Association playoff championship. That was the biggest one-week upward move for UW in the poll, which dates to the start of the 1997-98 season.
Denver, which moved to 6-0 with a home sweep of Boston College, continued in the No. 1 spot.
At No. 5, Notre Dame led five Big Ten Conference teams in the top 20. Penn State was No. 12, with Ohio State at 15th and Minnesota joining the rankings at 20th.
Clarkson, which plays the Badgers in non-conference games at the Kohl Center on Friday and Saturday, fell three spots to 13th after losing to Providence.