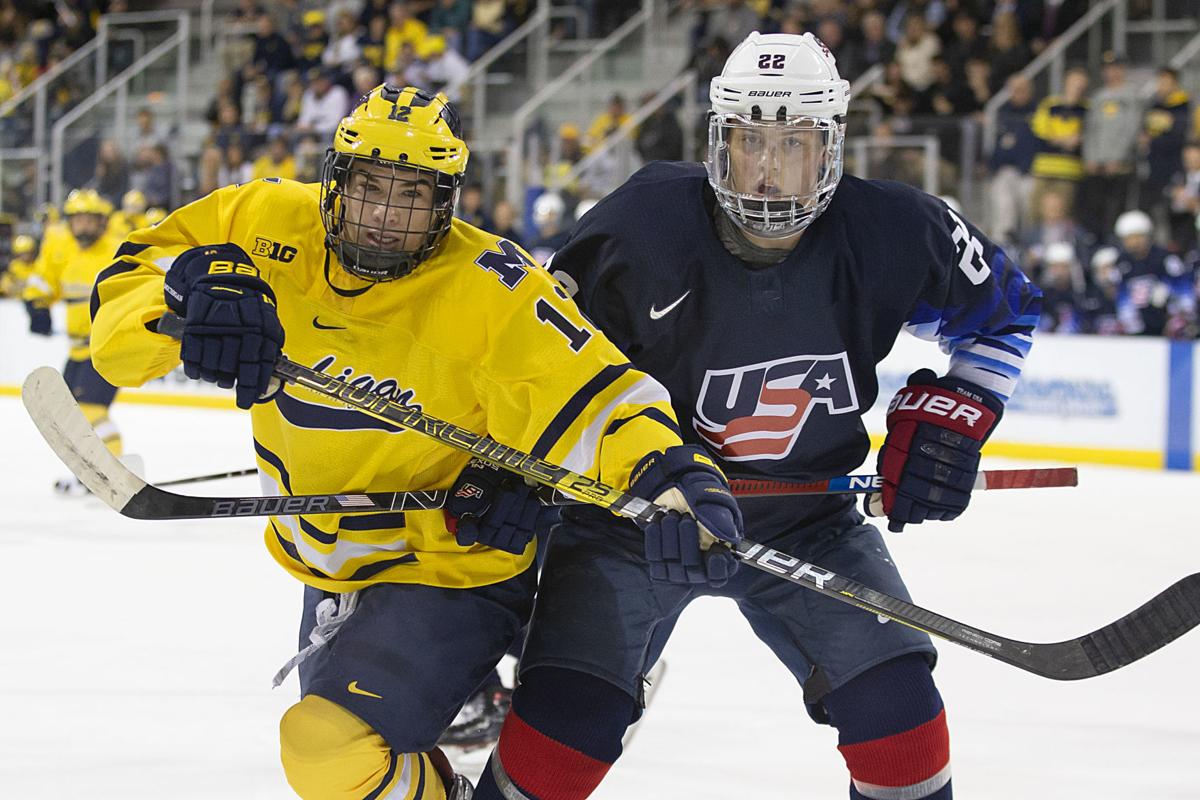 The NHL draft combine interview can be a strange place.
Put an 18-year-old prospect in a room with team executives who sometimes try to disrupt the young player's comfort level and you get some interesting stories.
University of Wisconsin freshman forward Ryder Donovan has one.
"Arizona ripped me pretty good," he said. "They had film and stuff."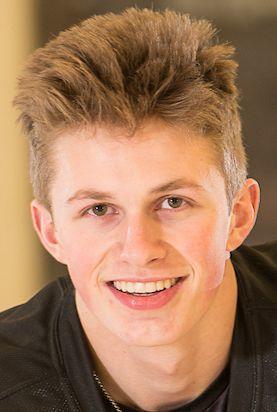 The Coyotes had a psychologist in the room watching Donovan and other interview subjects, too. The video was Donovan's lowlights, the kind of on-ice moments when you hope the cameras weren't rolling.
They wanted Donovan to pick apart his own play and say what he could do better.
"It's probably good for you in the long run," Donovan said. "They're just trying to test you.
Owen Lindmark has a good one, too.
"The Devils had me floss in one of their interviews," the incoming Badgers center said, referring to the dance and not the oral hygiene technique — though would either make more sense than the other?
Lindmark had a good comeback: "I made them floss, too."
Those sessions late last month in Buffalo, New York, served as part of the fact-gathering NHL teams did on Donovan, Lindmark and their first-round prospect teammates Alex Turcotte and Cole Caufield.
Donovan, Lindmark, fellow incoming freshman Mike Vorlicky and 2020 recruit Sam Stange of Eau Claire are potential second-day selections at the draft this weekend in Vancouver, British Columbia. Rounds two through seven take place Saturday after Friday night's opening 31 picks.
As players give oral commitments to the University of Wisconsin men's hockey team, we'll add them here with their stats.
While mock drafts suggest Turcotte and Caufield will not have a long wait on Friday — they could both go in the top five picks — Saturday figures to be more of an exercise in patience for the UW connections.
Lindmark, Donovan, Stange and Vorlicky have different plans for the day.
Lindmark will be in Vancouver to meet with the team that selects him. He'll see plenty of familiar faces: Eighteen of his USA Hockey National Team Development Program teammates were in the final Central Scouting rankings, a sign of how good a draft year it is for American talent.
"I think it's something really to be proud of, especially when you're part of that group," said Lindmark, who was 93rd in the final rankings after checking in at 65th at midseason. "There's unbelievable talent up and down the lineup that we had. Our team was really deep, and I think it really showed on the ice."
Lindmark played behind top two centers Jack Hughes, the likely No. 1 pick, and Turcotte with the Under-18 team. Badgers coach Tony Granato said Lindmark could play a valuable role at forward much like UW's Ty Emberson, who was at the tail end of a talented group of NTDP defensemen in last year's draft class, did for his team last season.
Donovan is staying in Madison, where he started the summer session on Monday.
"I'll be watching, I'm sure, Friday for the boys," he said of Turcotte and Caufield. "I'll be excited for them. But I know I'm not going to be drafted in the first round, probably, so I'll just be checking the phone. Probably just be hanging out with the boys here, trying to get away from it. I have no control over it, so wherever you go, there's a reason they picked you."
A tall, quick center who may see time on the wing as his career progresses, Donovan likely will be picked in the middle rounds. He was 97th in the rankings.
Stange, a right wing who was named Wisconsin's high school player of the year in both hockey and baseball at Eau Claire North, was 112th in the rankings. He'll watch from home.
Like Donovan and Stange, Vorlicky will watch from afar to see how things shake out. He was 203rd in the Central Scouting rankings, so it's no sure thing his name will get called.
"Some of these guys, they're dealing with reality here — they're going to be drafted pretty high," said Vorlicky, a defenseman who graduated from Edina High School in Minnesota a little more than a week ago. "That's the caliber of player they are, and that's just better for our team.
"It's always in the back of your mind. You don't really think about it, but if it did happen, it would be awesome."