Rejection can serve as a powerful motivator, but only if it's used properly.
The University of Wisconsin men's hockey team returns from its three-week midseason break Friday with two players carrying the chip on their shoulders of being cut from the U.S. World Junior Championship team.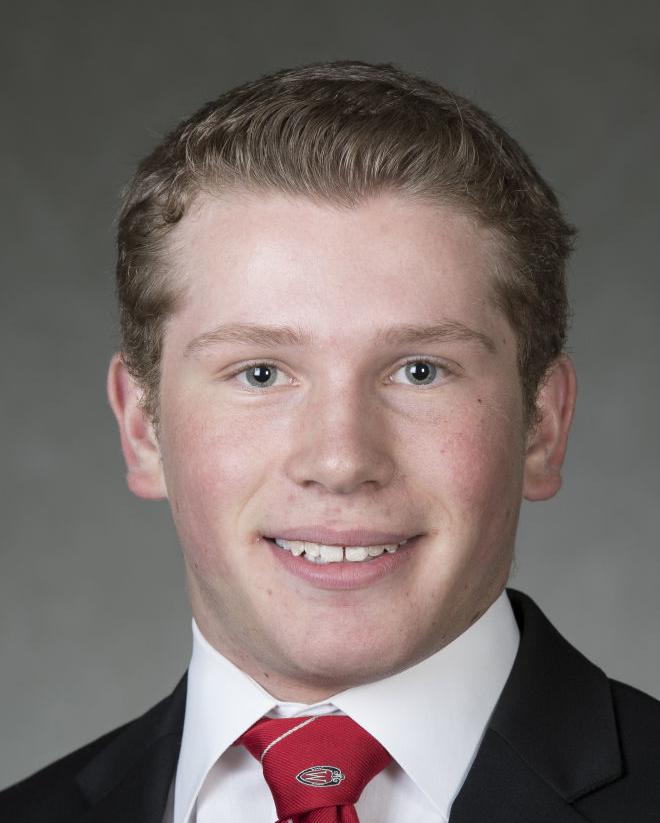 Instead of playing Russia in the semifinals today in Vancouver, forward Sean Dhooghe and defenseman Ty Emberson are back with the Badgers to skate against No. 8 Denver at the Kohl Center.
It's not what they were hoping for, but they've put on good faces and said they have moved on from the disappointment.
"I think at this point of the game a lot of people have went through some setbacks," said Emberson, a freshman. "So I think everyone takes it in stride. It's just motivation to work harder, wherever you are."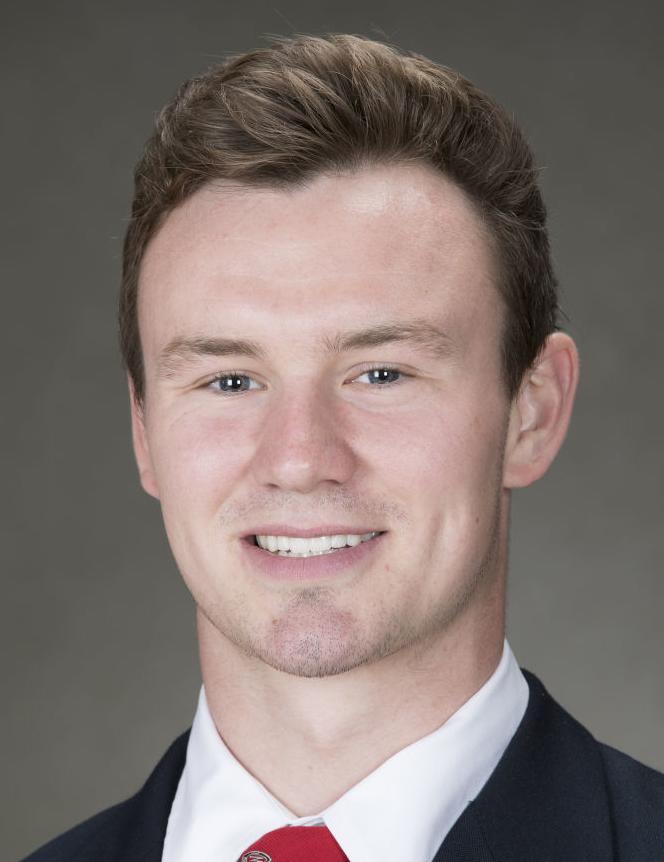 Emberson, 18, has another year of eligibility for the tournament that features the world's best under-20 players, and he should be in the mix again next season.
Dhooghe, meanwhile, turns 20 in March and will be too old for the 2019-20 event. He had a long travel day back from British Columbia, where the final part of Team USA's training camp took place, to ponder not making the final roster.
He didn't get any feedback from the U.S. staff on why he wasn't selected when the news was delivered on the morning of Dec. 23.
"You'd like to know, but sitting here and wondering is not going to do much for you," Dhooghe said. "So I think it's best to just turn the page and get past it."
The Badgers host the Pioneers in a non-conference series Friday night and Saturday night at the Kohl Center.
The Badgers and Pioneers both had a defenseman at the World Juniors. UW's K'Andre Miller is playing for the U.S., while Denver's Ian Mitchell was on the Canadian team that was eliminated by Finland in the quarterfinals on Wednesday.
While there's prestige in having a player on the international stage, UW can consider itself fortunate its roster wasn't further depleted for an important series.
Dhooghe, a sophomore, is the Badgers' leading goal-scorer with nine. He scored on the power play in each game of the Dec. 7-8 sweep of Michigan State that ended the 2018 portion of the schedule.
Losing Emberson would have further cut into the Badgers' defensive depth against a Denver team that ranks 11th nationally in scoring.
UW took a six-game unbeaten streak into the break to move one game over .500, and it needs a strong start to the second half to improve its NCAA tournament chances. Denver is sixth in the PairWise Rankings and the Badgers' next regular-season opponent, Notre Dame, is fifth.
"It's a huge opportunity and an even better challenge," Dhooghe said. "It's really going to show what we're made of. It's going to show the type of guys we have in this locker room."
When they were named to take part in USA Hockey's training camp last month, Emberson and Dhooghe were thrilled to be included. The rejection later had to be a 180-degree turn in emotions, but Badgers coach Tony Granato said he hasn't seen it creep into their preparation for this weekend.
"They're not pouting and they don't have their heads down," he said. "They're having a blast out there. So for us, it's a big factor in this weekend coming up to have them in our lineup."
On the glass-half-full side, both players got to go home for Christmas — Emberson said the four-day return to Eau Claire was the longest he'd been at home since June — and rest before the two-month sprint to the postseason.
And both Emberson and Dhooghe said they'd try to turn the change in plans into fuel for the future.
"There's a lot of good players that made the team, a little bit older than me, a little bit bigger and stronger," Emberson said. "I think it's just motivation for me next year to be better. This year, I wasn't good enough so over the summer, over the rest of the year, I've just got to work harder and be better next year."
Despite not getting the coveted roster spot, Dhooghe said he still has been able to watch the U.S. games and is hoping for the best for the friends he has on the team.
He couldn't control the roster, but he can control the situation he's in back with the Badgers.
"All coaches are looking for different things when they're picking a team, I understand that," Dhooghe said. "Obviously, it would have been awesome to be there. I think I could have been there, should have been there.
"But at the end of the day, I'm back here and I'm happy to be back. We've got two big games against Denver coming up, so I'm excited to be back to play them. All you can really do is look forward from here."
Pelton-Byce to join Badgers
After playing two seasons at Harvard, Ty Pelton-Byce is transferring to UW. He'll practice with the Badgers for the rest of the season and have two years of eligibility remaining starting next fall.
Pelton-Byce, a former Madison Memorial standout forward, was academically ineligible at Harvard last fall and returned home to Madison to weigh his next move. He took classes at Madison College and finished a two-year degree last month to be admitted to UW.
"Throughout this fall semester, I just started to realize more and more that this is where I wanted to be," said Pelton-Byce, 21. "Growing up in this community, I know how close-knit it is. I love living here. And I just finally decided it's going to be the right place for me to be."
Pelton-Byce, who will wear No. 27 with the Badgers, won the Joe Pavelski Award as Wisconsin's top high school forward as a senior in 2015. He also was a finalist for the state player of the year award and was the Wisconsin State Journal/WisconsinPrepZone.com All-Area Boys Player of the Year and Madison's All-City player of the year.
He finished his Memorial career with 117 goals in 102 games, then scored 15 times in 60 games in one season with the United States Hockey League's Des Moines Buccaneers.
After being released from a National Letter of Intent signed with UMass after the Minutemen fired coach John Micheletto, Pelton-Byce enrolled at Harvard in 2016.
He appeared in the Frozen Four in his freshman season, playing an energy role on a talented team instead of being a scorer. As a sophomore, he emerged as more of a scoring threat, netting 10 goals in 33 games.