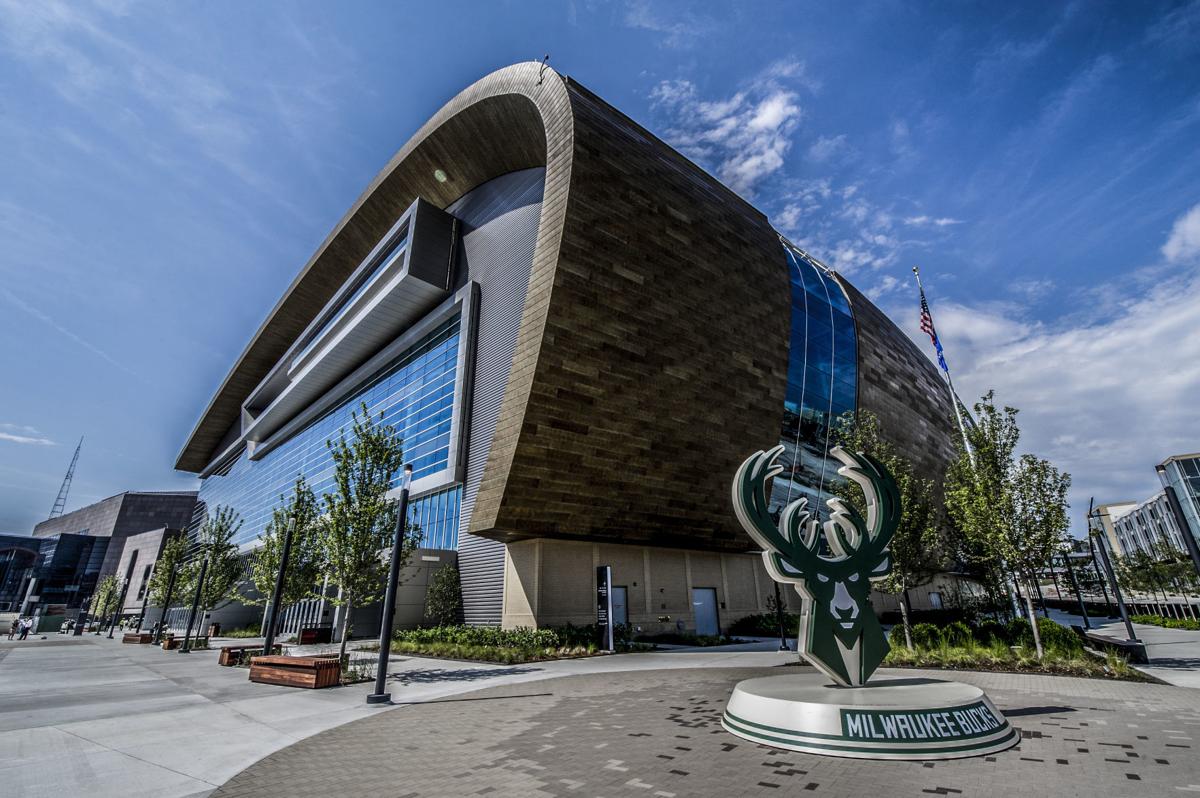 More than a decade after the University of Wisconsin men's hockey team shut down its late December tournament, a similar event is set to return to the Badgers' schedule.
UW has signed on for the first three years of a four-team event at Milwaukee's Fiserv Forum starting in the 2020-21 season.
According to a contract between the school and event promoter The Gazelle Group of New Jersey, released through an open records request, the first tournament will take place Dec. 28-29. It's scheduled for Dec. 27-28 in 2021 and 2022.
Gazelle has produced men's basketball events in New York, including the Legends Classic in which the Badgers played this season, and runs the College Basketball Invitational postseason tournament. This appears to be its debut in hockey.
It's also the first hockey event scheduled for Fiserv Forum, which opened for the NBA's Milwaukee Bucks in 2018 but has ice-making capabilities.
Gazelle has rights for naming and sponsorship and to select the teams and matchups for each season's event, according to its contract with UW. Per sources, Arizona State, Clarkson and Connecticut are joining the Badgers in the 2020 field.
UW is set to receive $20,000 for each year of participating in the tournament.
It'll be the team's first holiday tournament since the Badger Hockey Showdown ended a 21-season run in 2009-10. The Showdown started with a concept by then-coach Jeff Sauer and UW athletics administrator Joel Maturi in 1989 to bring college hockey to the new Bradley Center in Milwaukee.
It was a hot ticket early, drawing a two-day attendance of 35,382 in 1992. The success of the Badgers football team, which made the Rose Bowl as Big Ten Conference champions in 1993, peeled some fans away in following years to see bowl games while the tournament took place in the days between Christmas and New Year's Day.
By 2002, crowds were scarce — just 13,966 was announced for the two days combined that year — and the Badgers moved the event to the Kohl Center starting in 2003 to be part of their season ticket package.
It lasted for seven seasons in Madison before being shut down after the January 2010 event, when the Badgers won the Pettit Cup in a shootout after a tie with Yale. The trophy was named for Lloyd Pettit and Jane Bradley Pettit, Milwaukee philanthropists and hockey enthusiasts who donated the money that built the Bradley Center.
In 2009-10, UW viewed paying a guarantee to bring in one opponent for a non-conference series as a better fiscal option than financing travel and lodging expenses for three teams in a tournament format.
With the new Milwaukee event, Gazelle — not UW — is responsible for promotion, sponsorship and TV.
Gazelle president Rick Giles declined comment about the tournament.
Post-Christmas tournaments can be tricky propositions for college hockey teams that supply players for the World Junior Championship. The annual under-20 international event runs at the same time as the late-December window of the new Milwaukee tournament.
UW has sent a player to the World Juniors in four consecutive seasons, including four this year.
The new tournament isn't the only Milwaukee event that has been floated for the Badgers.
In the spirit of previous outdoor games at Green Bay's Lambeau Field in 2006 and UW's Camp Randall Stadium in 2010, the Badgers occasionally have discussed the logistics of playing on a temporary rink at Miller Park. That topic has quieted, however, in recent months.
"One thing that we have to remember is that we're not a city team, we're not just a Madison team. We're a state team," UW coach Tony Granato said in 2018 about showcasing his team in other parts of Wisconsin. "There's lots of regions of our state that love Badger hockey, and we've got to remember that."