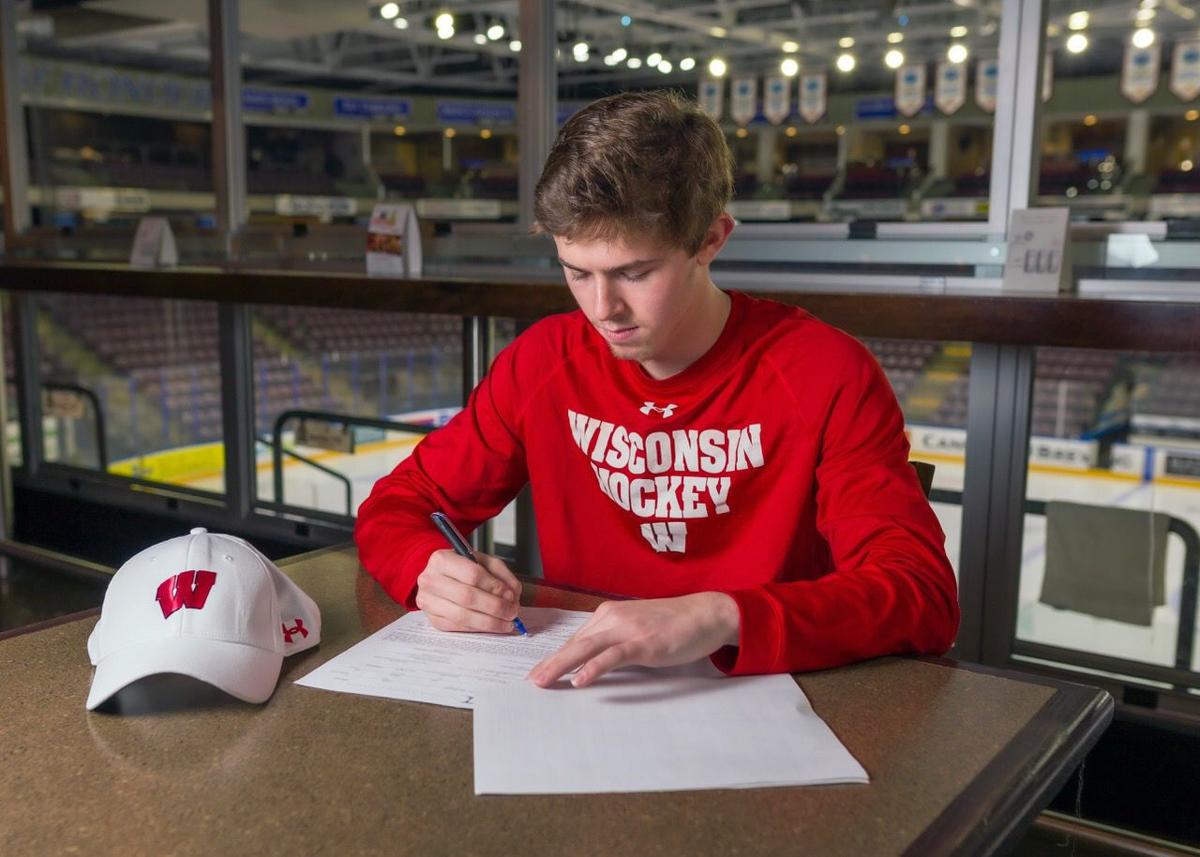 When the University of Wisconsin men's hockey team announced the first members of its signing class last fall, there were three likely first-round picks among a group of five.
With a cast like that, the expectation is a relatively short duration of the players' stay before they move on to the pro ranks.
The seven players that have signed with the Badgers over the last week, meanwhile, represent a different side of college hockey recruiting.
There isn't a projected first-round pick among the three forwards, three defensemen and one goaltender. It's an older group that likely will spend a longer time with the Badgers.
"I think there's a ton of character," UW coach Tony Granato said. "There's a ton of guys that potentially could be three- and four-year players."
UW on Tuesday confirmed the signings of goaltender Cameron Rowe, defensemen Anthony Kehrer, Daniel Laatsch and Luke LaMaster, and forwards Matty De Saint Phalle, Liam Malmquist and Sam Stange. All signed a National Letter of Intent last Wednesday except for Malmquist, who did so Monday.
The Badgers have only three seniors departing after this season but are expecting at least a few other players to make the jump to the pros.
That makes for a tricky projection on how many of the seven signees will join UW next season. Granato said some of them have the potential to play another year of junior hockey.
With freshman forwards Alex Turcotte and Cole Caufield being first-round NHL draft picks last season, defenseman K'Andre Miller playing in his second collegiate season and freshman forward Dylan Holloway expected to be a first-rounder in 2020, the early losses could be major next offseason.
"Hopefully, none of them (leave)," Granato said. "But that's not realistic in today's game on what kind of players they are. I think you've got to prepare that if everybody leaves, you're in a position to have players coming in to replace them."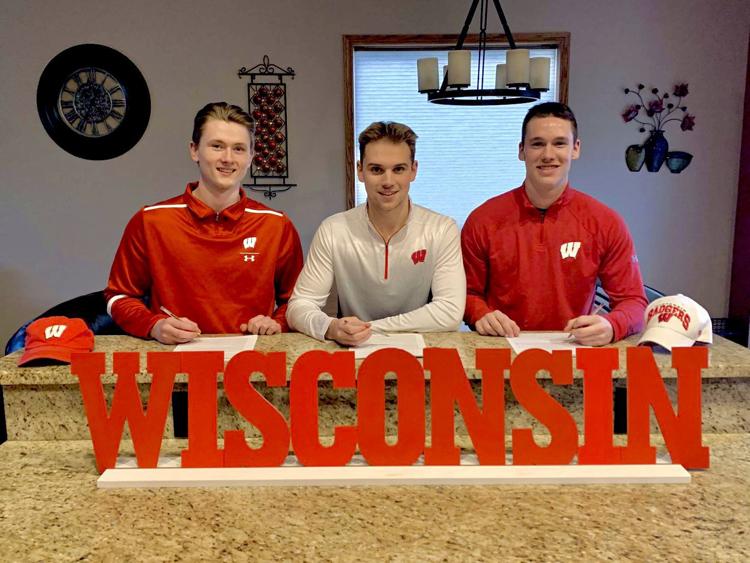 The group that signed in the last week includes two players who will be 20 at the start of next October (LaMaster and De Saint Phalle), three players who will be 19 (Malmquist, Stange and Rowe) and two who will be 18 (Laatsch and Kehrer).
The heralded group of freshmen on this year's team skews younger. The older look for 2020's class wasn't necessarily intentional, Granato said, but it offers a chance for players to have more junior hockey experience.
The oldest of the bunch carry stories of perseverance.
LaMaster made his debut with the United States Hockey League's Sioux City Musketeers on Nov. 9 after being sidelined by two knee injuries. The Duluth, Minnesota, native hadn't played since finishing the 2017-18 season with Janesville of the North American Hockey League.
You have free articles remaining.
"I'm confident in him because of the work he's put in and how he's handled the whole injury situation," Granato said. "When you have two major injuries in back-to-back years, it's tough for anybody. But he's worked through it. He's gotten himself in a position where he's going to have a chance for a really solid year."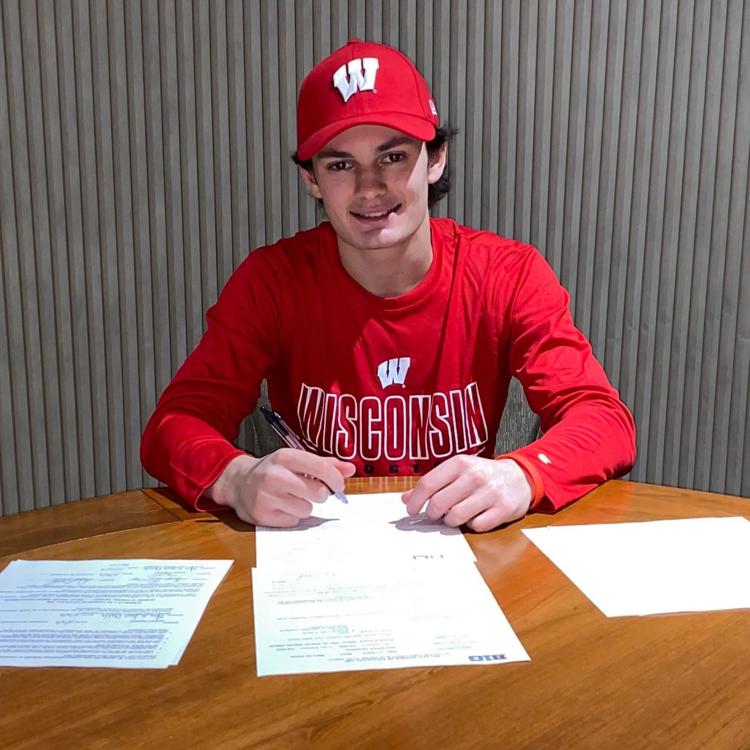 De Saint Phalle, whose father, Jacques, was part of the Badgers' 1983 NCAA championship team, was originally scheduled to join UW this season. But he stayed for another year with the Chicago Steel and is third in the USHL with 20 points in 16 games.
"We expect him to come in and be a top-three-line player," Granato said of the 5-foot-9, 160-pound De Saint Phalle. "He's very gifted offensively. He's smart. He's sneaky. He's not quite Cole Caufield, but he's got the offensive instincts to get open, to make plays. He's a smaller player but really gifted offensively."
Rowe formerly was committed to Omaha and North Dakota — and signed with the Fighting Hawks — before signing on with the Badgers. He was with the USA Hockey National Team Development Program for the last two seasons but largely played behind first-round draft pick Spencer Knight.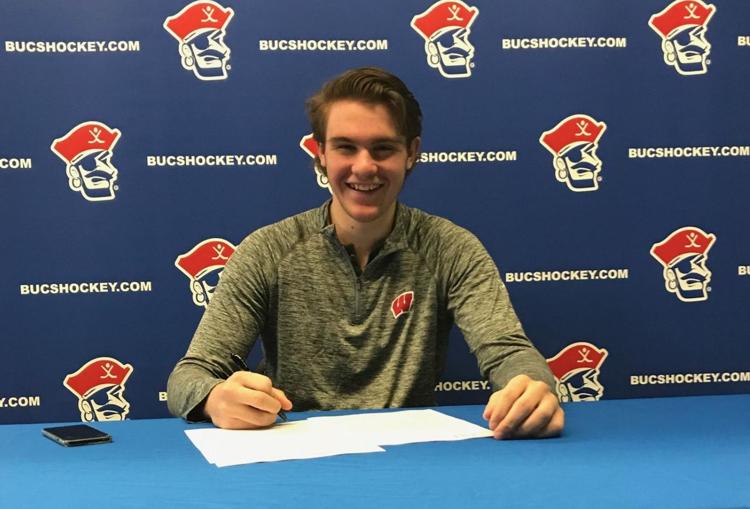 With the USHL's Des Moines Buccaneers this season, he has a 3.63 goals-against average and a .895 save percentage.
"He was really good last year when Knight got hurt and he played some college games," Granato said. "So I think this has been a good year for him. He's probably going to get 40 games in. He's a bigger goalie and a nice guy to have coming in, for sure."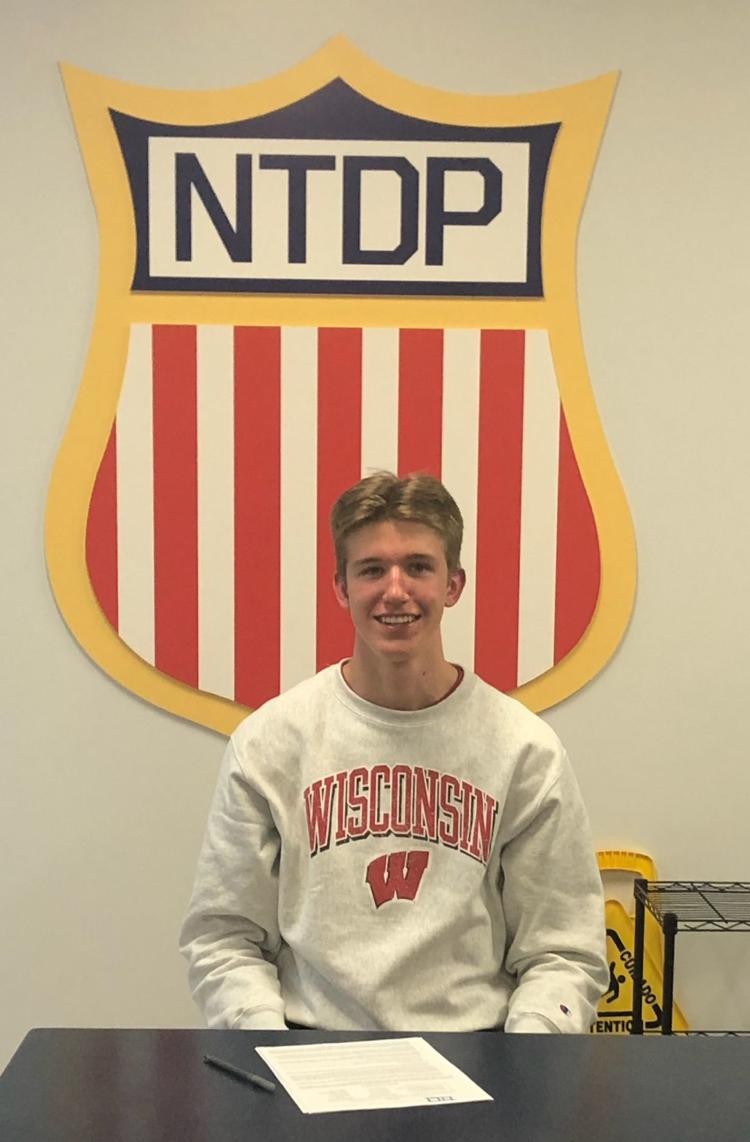 Laatsch, an Altoona native, is in his second season with the NTDP and is one of three members of the signing class who are listed as players to watch for the 2020 NHL draft. He, Kehrer and Stange all received a "C" grade from NHL Central Scouting that equates to a projected selection in the fourth through sixth rounds.
At 6-foot-5 and 180 pounds, Laatsch is just growing into his body, Granato said.
"He's a big, big defenseman that I think is a little bit under the radar on how much he can do as far as the way he moves the puck," Granato said. "He's a very smart player. He'll be a big addition."
Kehrer plays alongside Stange and LaMaster with Sioux City. His offensive side is still developing but Granato said he's a good two-way player that compares to Badgers sophomore Ty Emberson.
"He hasn't gotten a ton of power-play time at Sioux City," Granato said. "I think he'll be a guy that'll push for minutes on the power play here."
"He's been a solid up-and-down winger — great speed," Granato said. "I think he'll be a guy that can be a great penalty killer for us. But his maturity of how he's jumped into the USHL and handled the workload there has been really good. I think his production will pick up as the second half of the year goes along."
Malmquist's vision has developed as a major part of his game. He plays for Penticton in the British Columbia Junior League, where he has 19 points in 26 games. He won the Minnesota Class AA state title last season at Edina alongside Badgers freshman defenseman Mike Vorlicky.
"I love how he thinks the game — really smart player," Granato said. "Good, solid, two-way player that understands the game and uses his teammates well."