BUFFALO, N.Y. — Jake Bunz accepted the Hockey Humanitarian Award on Friday, becoming the third player from the University of Wisconsin to be recognized for citizenship.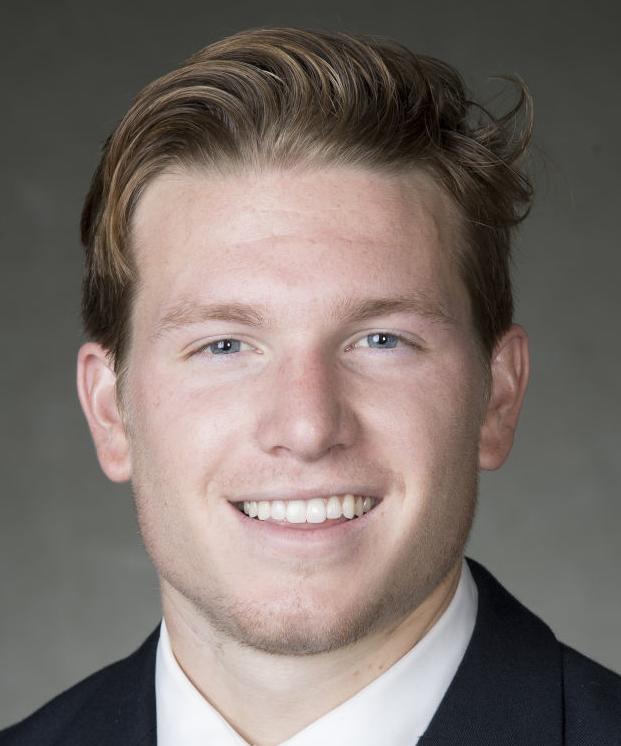 The Middleton native, however, can think of a healthy list of people that should be included in the award, which he won for his service to the Fond Blanc Foundation's work on an orphanage in Haiti.
"A lot of it's my mom," Bunz said. "A lot of it's every single person that's gone down there. It's the Middleton community, the student-athlete community, the Badger community here.
"It's an army of people that have helped out, so it's been great."
Bunz joined Erik Raygor (1998) and Brittany Ammerman (2015) as UW winners of the Humanitarian, which since 1996 has been presented to a player from a men's or women's team at the NCAA Division I, II or III level. Madison native J.P. McKersie was the inaugural winner while playing at Boston University.
Annie Pankowski, like Bunz a Badgers senior, also was among the five finalists for this year's honor for her work with future guide dogs.
Bunz's 4½-year Badgers playing career never provided as much of a spotlight for him as his few months as a Humanitarian finalist. For that, he's grateful in at least one way.
He said the best part of being publicized as a candidate was the interest it drew to the cause that's close to his heart.
Bunz has been to Haiti about a dozen times with the Fond Blanc Foundation, which supports an orphanage that was launched in the wake of a devastating 2010 earthquake. His mom, Tia, is the organization's executive director.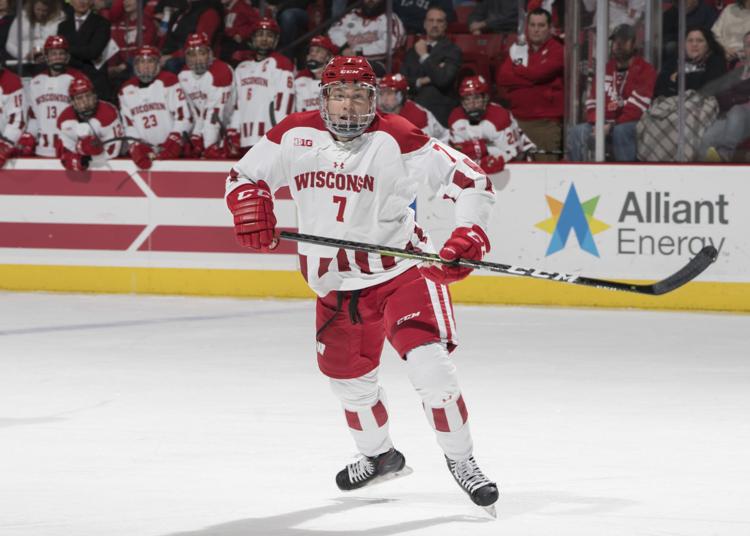 He has used his gift of organizing to raise money to build new structures, and he got the Phi Gamma Delta fraternity at UW-Madison to make the foundation the beneficiary of its philanthropy work.
With the foundation's help, the Fond Blanc orphanage has grown to include around 60 children who get medical attention, education and consistent meals.
"I think people knew about the foundation before, and I tried to get the word out, but I think the award just put it more in the spotlight," Bunz said. "It's just brought a lot of positive attention to the foundation, which has been great."
His parents, Tia and Garry, shared one of the examples. After news of Jake Bunz being a Humanitarian Award finalist got out earlier this year, an envelope showed up addressed to him at the family's Middleton home.
In it was a note of congratulations and a contribution to the Fond Blanc Foundation from a Badgers hockey player from the start of the program's modern era.
Many other donations have come in for the foundation from around the hockey community that has been so important to the Bunz family.
Garry Bunz came to Madison from Delta, British Columbia, to play defense for the Badgers from 1984 to 1987. After playing high school hockey for Middleton and spending time with the United States Hockey League's Chicago Steel, Jake Bunz joined UW midway through the 2014-15 season.
Jake's younger brother, Davis, is a sophomore at Providence, which lost to defending NCAA champion Minnesota Duluth in the Frozen Four semifinals on Thursday.
A handful of Bunz family members and close friends planned on making the trip to Buffalo for the Humanitarian presentation once they learned Jake was the winner. Even more hopped on board once another Bunz was added to the week's program.
Quite a week for the Bunz family.
"This is humbling and amazing and we are so excited," Tia Bunz said.
Jake Bunz and Pankowski were the fifth and sixth finalists for the award from UW, joining Raygor, Ammerman, Dan Boeser (2004) and Andrew Joudrey (2007). Joel Rumpel was a nominee in 2015.
Since 1996, the Hockey Humanitarian Award has been given for accomplishments of personal character, scholarship and giving back to the community. The award comes with a $2,500 donation, which Bunz will make toward the Fond Blanc Foundation.
"To be able to do what he's done in the community and in the world and for our school has been absolutely amazing," Badgers coach Tony Granato said.
It has become part of Bunz to make summer trips to Fond Blanc, and this year he has two weeklong stays planned. On the agenda: Finishing up a sustainability project with the Phi Gamma Delta members and adding a sewing room to let those living at the orphanage tailor donated clothes to better fit them.
Bunz was adamant that he only gets the attention because he was part of the Badgers hockey team, and that there are six or seven people who have traveled to work at the orphanage as many times or more than he has.
He accepted the award on Friday with them in mind, and with the work that has been done and that will be done in the forefront.
"Personally, I just enjoy doing it," Bunz said. "I have a passion for it. It's really fun. I have a blast."