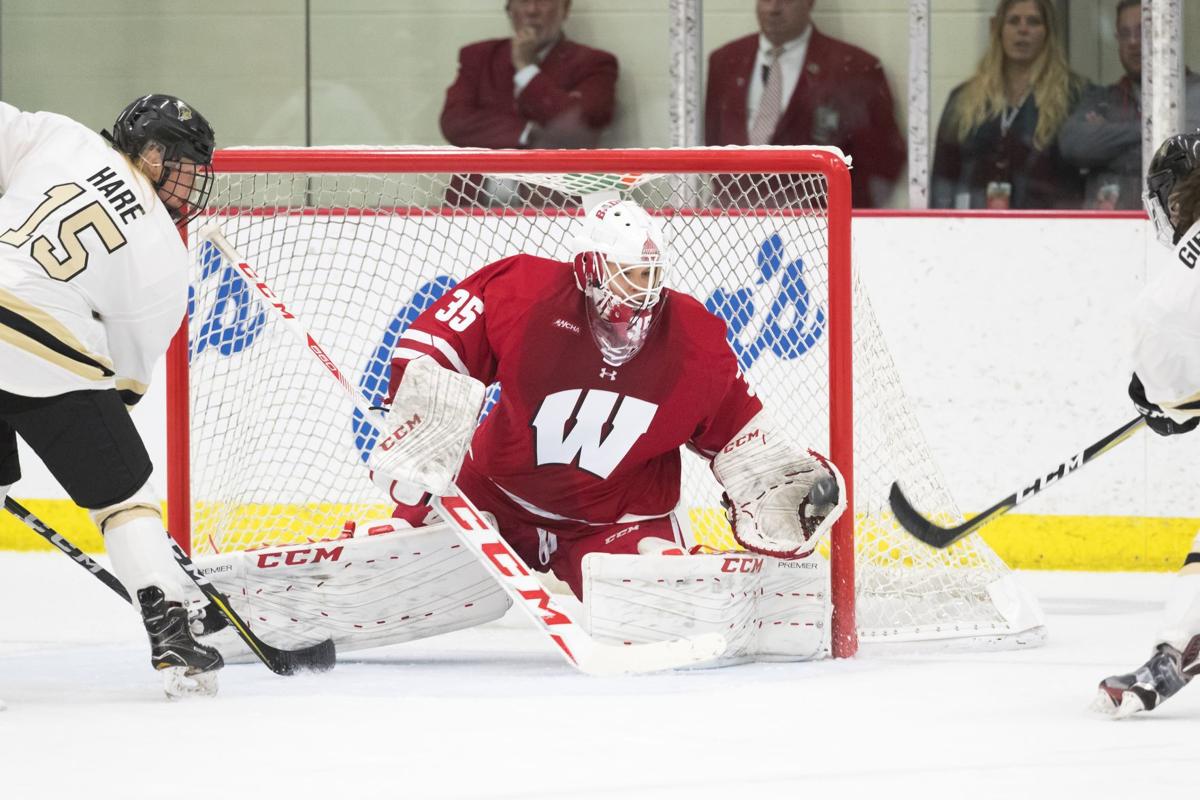 MINNEAPOLIS — The University of Wisconsin women's hockey team has an All-American goaltender for the fourth time in the last five years.
Sophomore Kristen Campbell was named a second-team All-American on Thursday after leading the country with 12 shutouts and helping the Badgers to their fifth straight Frozen Four.
Campbell joins Ann-Renee Desbiens (first team in 2016 and 2017), Alex Rigsby (second team in 2013, first team in 2014) and Jessie Vetter (first team in 2007 and 2009) among Badgers All-American goalies.
Campbell, who transferred from North Dakota after last season and has been the only goalie to play for UW this season, is the 18th Badgers player named an All-American.
She's second among national collegiate goalies with a .942 save percentage and third with a 1.13 goals-against average entering Friday's national semifinal against Colgate.
Clarkson's Shea Tiley was the first-team goaltender. Other first-team All-Americans were: Defensemen Sydney Baldwin of Minnesota and Savannah Harmon of Clarkson; and forwards Victoria Bach of Boston University, Loren Gabel of Clarkson and Daryl Watts of Boston College.
Joining Campbell on the second team: Defensemen Jincy Dunne of Ohio State and Toni Ann Miano of Boston College; and forwards Elizabeth Giguere of Clarkson, Brittany Howard of Robert Morris and Caitrin Lonergan of Boston College.
Colgate's Greg Fargo was named the Division I women's coach of the year.