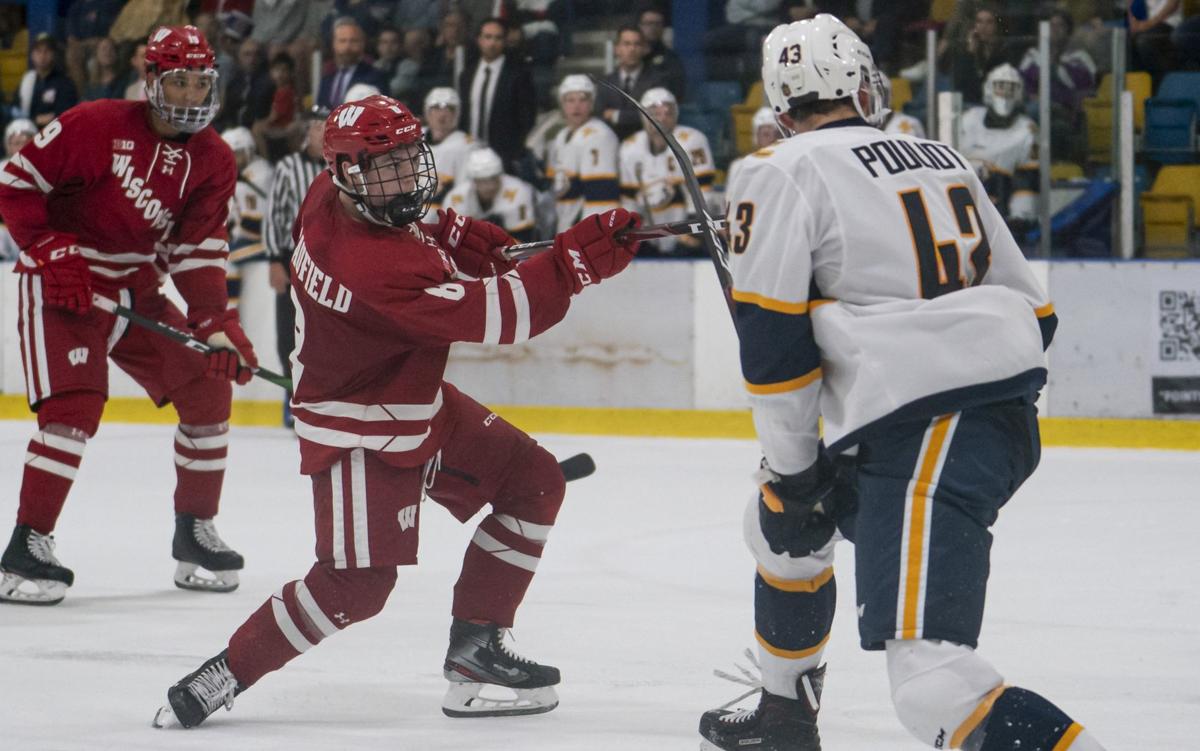 Cole Caufield's debut with the University of Wisconsin men's hockey team has been honored by the Big Ten Conference.
Caufield was named the Big Ten's second star of the week on Tuesday, after he scored two goals in each of the Badgers' games last weekend.
The right wing became the first player in UW's 57-year modern era to open his collegiate career with back-to-back multi-goal games.
You have free articles remaining.
Wisconsin State Journal reporter Todd Milewski and columnist Tom Oates break down everything Badgers fans need to know about the University of…
After scoring two power-play goals in a 5-3 loss at Boston College on Friday, he scored another goal on a man advantage and one at even strength in an 11-5 victory at Merrimack on Saturday. Caufield added an assist in the latter.
Stoughton's Cole Hults, a Penn State defenseman who scored four goals in two games against Sacred Heart, was the No. 3 star. Ohio State goalie Tommy Nappier was No. 1.
The 17th-ranked Badgers open their home schedule Friday and Saturday against No. 3 Minnesota Duluth.