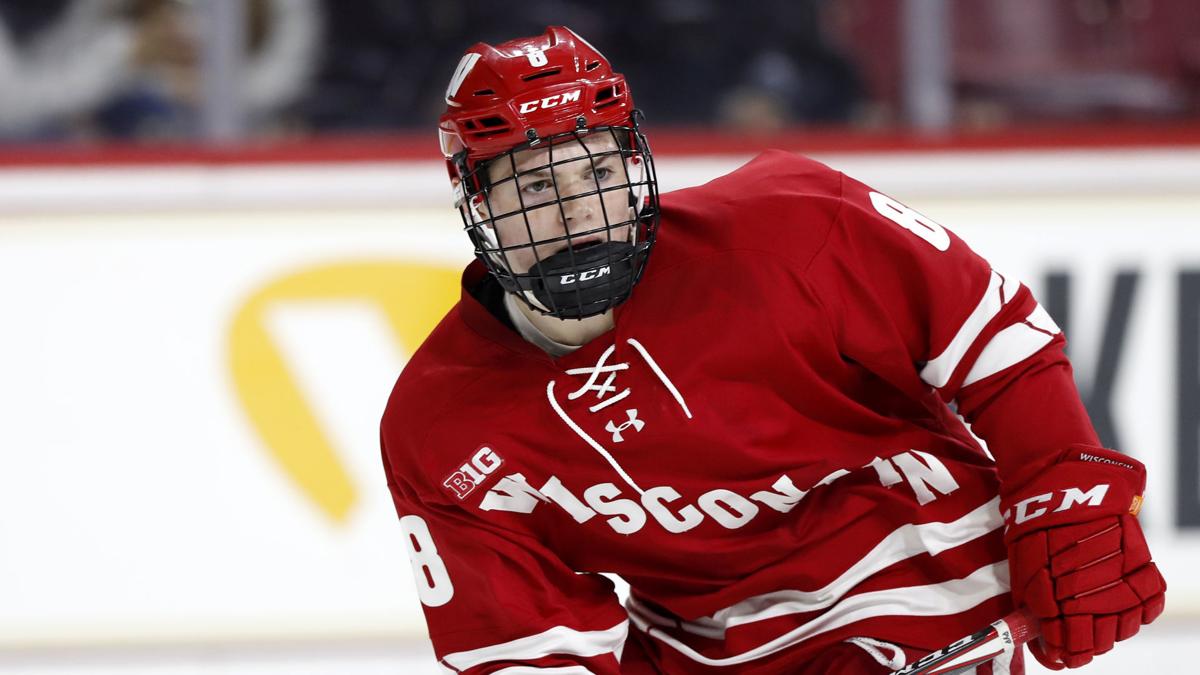 Cole Caufield led NCAA freshmen in goals and points in October, and the University of Wisconsin forward was named the national rookie of the month.
The Hockey Commissioners Association gave Caufield one of its monthly honors on Friday.
He led the country with eight goals in October and had 10 points in seven games.
You have free articles remaining.
He also led freshmen in goals per game (1.14), power-play goals (three) and shots on goal (31, 4.43 per game).
Caufield was the 15th overall pick in the 2019 NHL draft by the Montreal Canadiens, and he has given the team's fans a lot to be excited about in his first month of NCAA play.
He scored twice in each of his first three games with the Badgers, becoming the first UW player in 38 years to do so.
Caufield is the second straight Badgers player to earn the monthly rookie award for October. Defenseman K'Andre Miller was last year's initial award winner and also was honored for December.