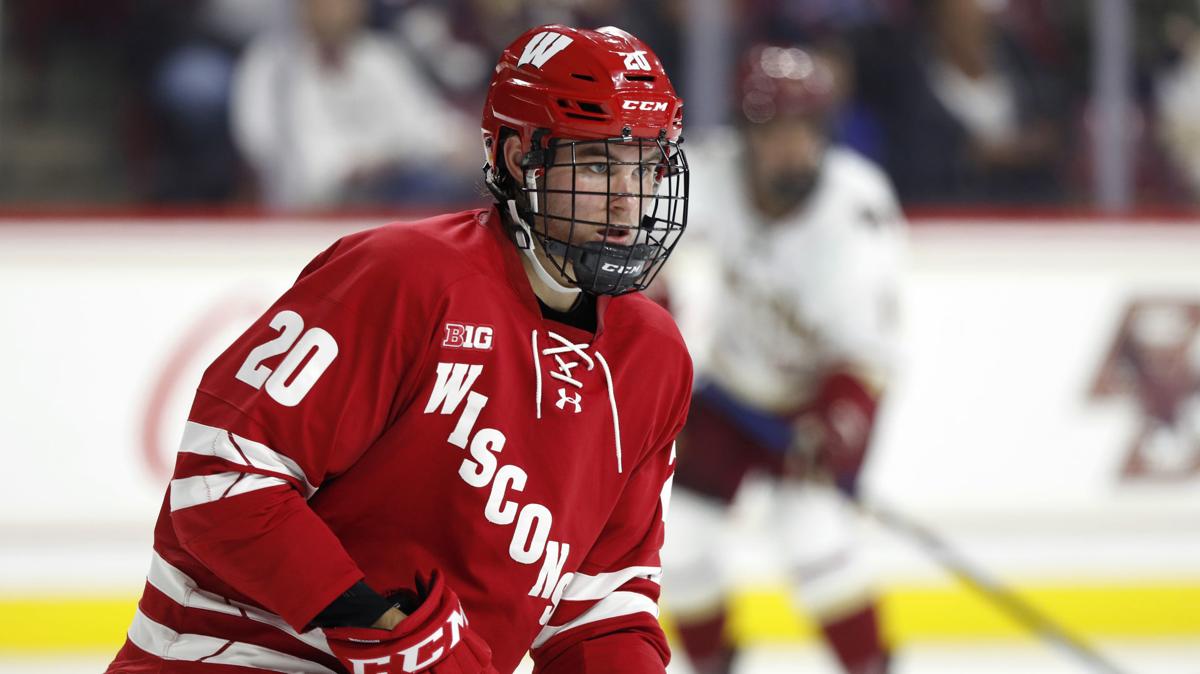 After playing the last 10 games against ranked opponents — and 11 of its 12 overall — the University of Wisconsin men's hockey team will finish the first half of the season against three foes that are outside the top 20.
Playing at Minnesota, however, hardly qualifies as a breather in most circumstances for the 16th-ranked Badgers.
The Border Battle rivals resume the fourth-most-played series in college hockey on Friday and Saturday in Minneapolis. While the Golden Gophers are slumping, UW is looking to set the stage for a run into the semester break.
At 6-6 after six weeks, the Badgers have to use upcoming series against the Big Ten Conference's unranked teams — Minnesota, Michigan and Michigan State — to boost their record.
"Where we're at in our season, we've got to start getting wins," coach Tony Granato said. "And not just one every other game. We've got to start putting together a streak here."
UW has swept Minnesota Duluth, been swept by Penn State and split four other series. Most recently, it rallied for a third-period lead against Notre Dame on Saturday before losing 5-4 in overtime.
The next three series could have deep meaning for how the rest of the Badgers' season will play out, both in the Big Ten standings and in the race for an NCAA tournament berth.
"To come out maybe with at least four, five wins — for sure, it would be huge," junior defenseman Josh Ess said. "We've got to keep playing like we did last weekend. I think we've got to fuel off those games against Notre Dame. Obviously, it was an unfortunate loss the second night, but it was good. We were working as five and we were getting opportunities."
Minnesota (4-6-2, 1-3-2-2 Big Ten) was swept last weekend by Penn State at 3M Arena at Mariucci and has just one win in its last eight games. Still, no trip to Minneapolis has been without complexities for the Badgers.
A one-goal deficit with five minutes to play last season turned into a 9-4 loss. A year before, the Gophers reeled off four goals in just over 10 minutes to pull in front.
Despite those difficulties, UW has split its last four series at Minnesota.
"For me and some of the other guys on the team from Minnesota, it's a good rivalry," said Ess, a Lakeville native. "It is all around, but just for us, being from Minnesota, to be able to go back home, it's always special playing in front of family."
A rivalry defined by age — the Badgers and Gophers have met 290 times, trailing only Michigan-Michigan State (326), Colorado College-Denver (320) and Minnesota-North Dakota (296) — has a young twist this season.
Minnesota is the youngest team in the country; UW is second. Both have freshmen in important roles and both need growth from them to see the rest of their season go in a positive direction.
"I thought all of our young players had really strong performances over the weekend in a big series against a bigger team that plays a different style," Granato said. "I'm happy with their development and where they're at right now."
Be the first to know
Get local news delivered to your inbox!