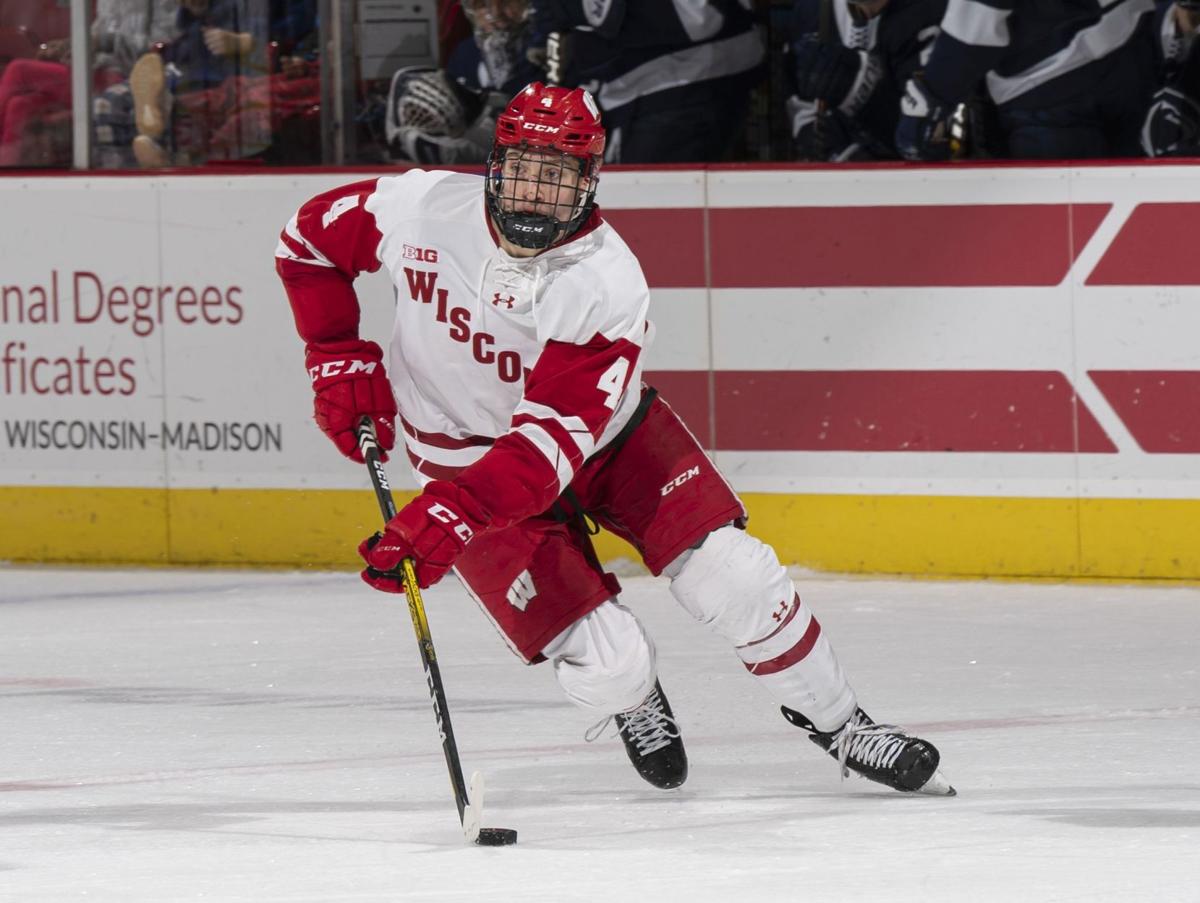 Tony Granato said he doesn't want to jeopardize Dylan Holloway's chances of making Canada's team for the World Junior Championship.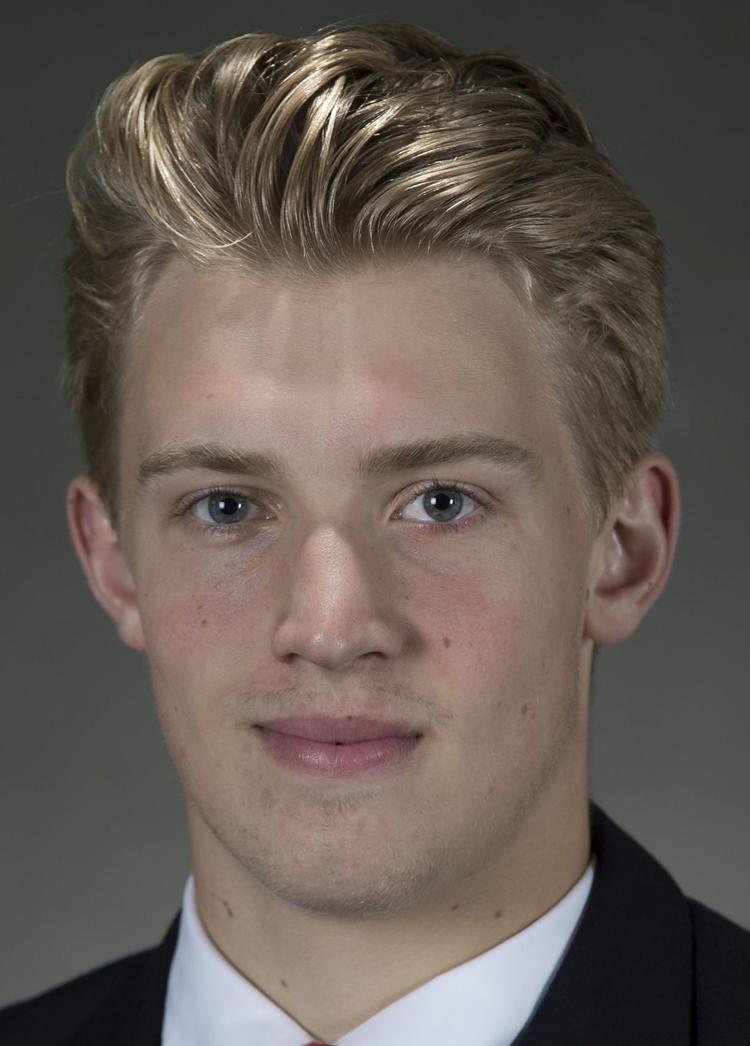 But as Holloway leaves the University of Wisconsin men's hockey team for the final 10 games of the opening half of the season to join an evaluation camp, the Badgers coach said he thinks Hockey Canada is making a mistake.
"They've said all along that they need and want and he has to be here," Granato said after UW's victory at No. 20 Notre Dame on Saturday. "So from my side of things, I don't think it's right because his opportunity here to get ready for a World Junior tournament playing games like this is a heck of a lot better than scrimmaging 20 of your teammates that you're going to be in the tournament with."
Holloway, a sophomore center, scored on the power play in Friday's season opener and executed a solo effort through two zones on Saturday for the game-winning goal.
He left Sunday for Red Deer, Alberta, where Hockey Canada has invited 46 players for a 28-day camp to help determine the roster for the World Junior Championship, which begins Dec. 25 in Edmonton. No matter whether Holloway is selected to play in the tournament, he won't be back before UW finishes its first half on Dec. 9.
The U.S. team had an evaluation event in October and plans to bring its players together around Dec. 10 before they enter the tournament bubble. UW forwards Cole Caufield, Owen Lindmark and Sam Stange are in consideration but likely won't miss Badgers games before the break.
The difference between the countries is that many of the U.S. players will have opportunities to play some college games before the tournament while two of Canada's three major junior leagues — the primary source of its roster pool — won't begin play until 2021.
Holloway said Hockey Canada is also trying to reduce the potential for COVID-19 transmission before the tournament. He sounded torn about leaving his UW teammates just after they got off to a 2-0 start to the pandemic-delayed season.
"I'm kind of upset about that," Holloway said Saturday night. "I want to be there with the boys but it's going to be a really good opportunity."
Holloway was cut from Canada's final evaluation camp last year during a season when his scoring at the collegiate level didn't take off until the second half. He became a first-round draft pick of the NHL's Edmonton Oilers last month and opened his sophomore season in style.
Without him in the lineup, the Badgers will be missing their second-line center and a member of the top power-play unit. In a twist, UW's first scheduled games without Holloway are Thursday and Friday against No. 12 Michigan, which didn't allow defenseman Owen Power to leave for the start of Canada's camp.
Wolverines coach Mel Pearson cited academics as one of the reasons why Power wouldn't go for the full length of the evaluation event.
The Badgers can move Dominick Mersch into a center position along with Ty Pelton-Byce, Tarek Baker and Owen Lindmark but their depth will be tested for the next four weeks.
"We'll miss him but we'll do our best to play the same way we played," Granato said. "I don't think this weekend was a one-man show by any means. Certainly, he was a huge part of both victories, especially on the power play, especially down the middle of the ice.
"He was strong on pucks. I think he was hard to play against. I think he wore down their (defensemen) with how physical he was. That's who he is. So we wish him well. I know he's going to be ready for a great tournament, and we'll get him back in January."
Get ready for Wisconsin Badgers men's hockey season with State Journal's in-depth coverage
Wisconsin State Journal reporter Todd D. Milewski breaks down everything Badgers fans need to know about the University of Wisconsin men's hockey team, the competition the Badgers face in the Big Ten, and other stories to watch during the 2020-21 season. 
Concerned about COVID-19?
Sign up now to get the most recent coronavirus headlines and other important local and national news sent to your email inbox daily.