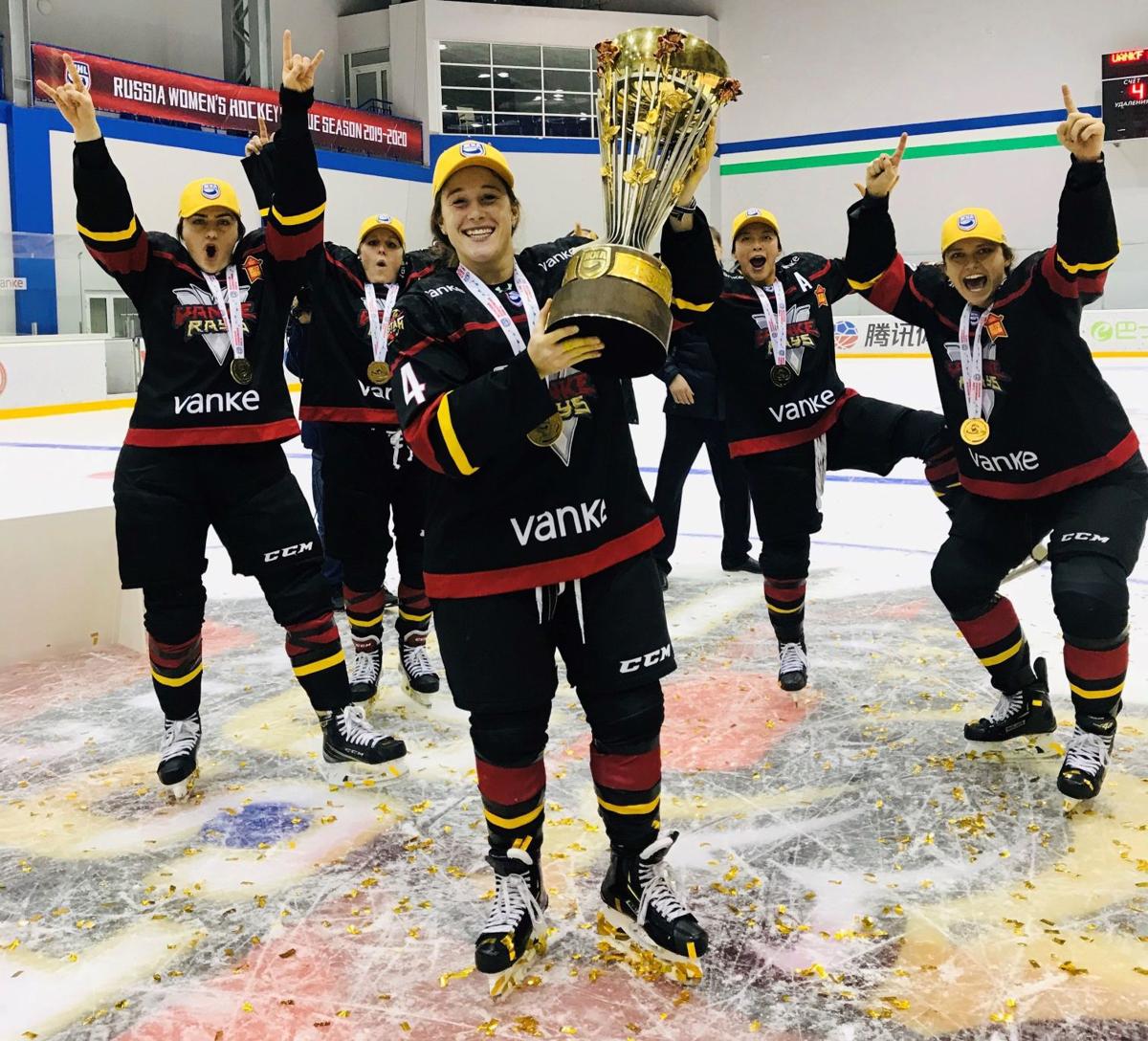 Self-quarantine, Claudia Kepler has learned, is a great time for self-reflection.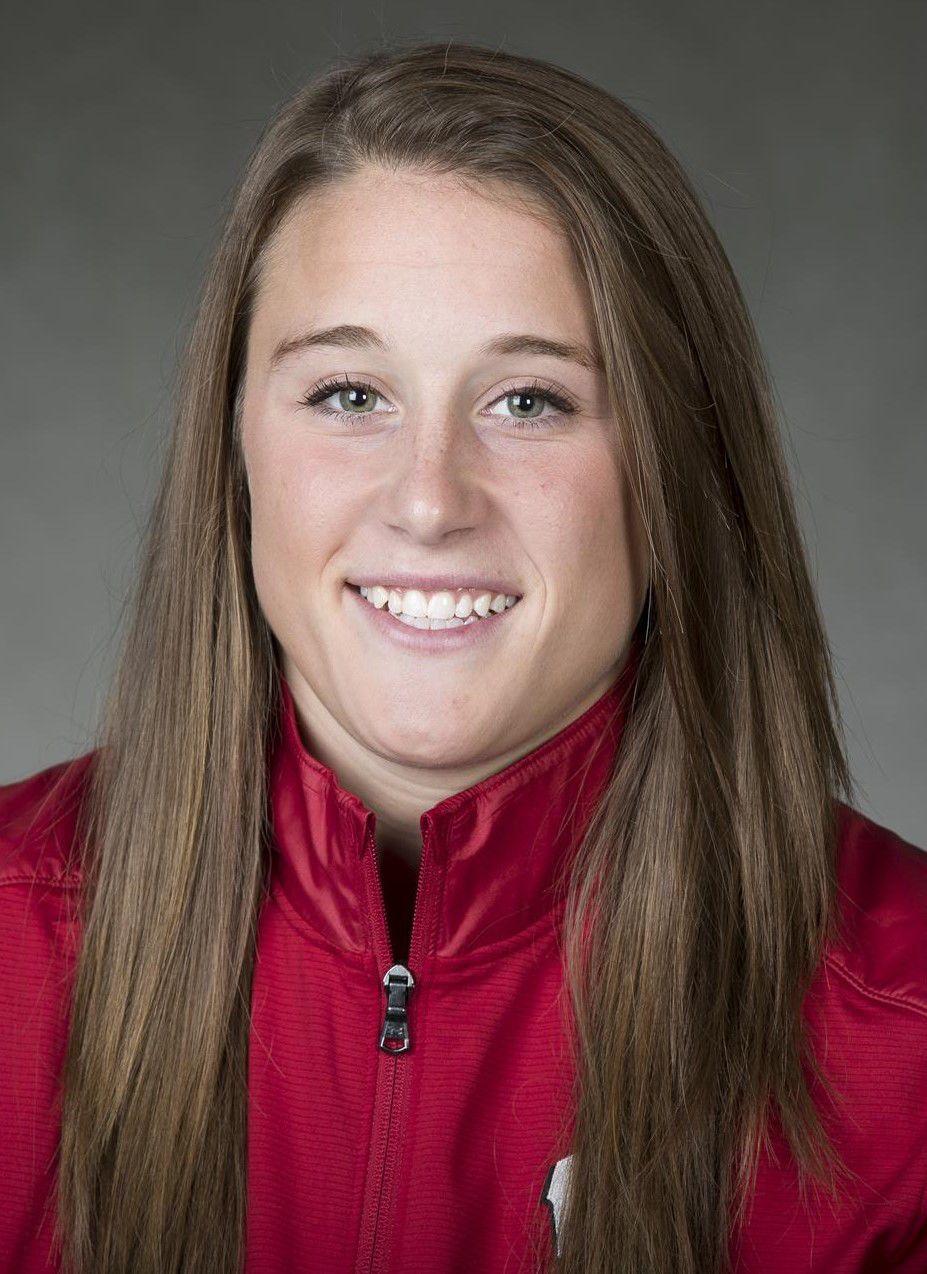 Kepler, a Verona native and former captain of the University of Wisconsin women's hockey team, has some heavy matters on her plate. Should she continue her hockey career? Is it time to move on in life?
Isolation from the rest of the world also provides an opportunity to look back, and Kepler has an incredible journey to relive as she unwinds from it.
She was displaced by the COVID-19 coronavirus once, sending her season with Shenzhen, China, team KRS Vanke Rays into a long road trip.
Back in Wisconsin after winning the Russian Women's Hockey League championship less than two weeks ago, she's taking precautions and staying away from the friends with which she really wants to celebrate.
"You've been away from them for so long, and the first thing you want to do is to go eat dinner with your friends," Kepler said. "And you just can't do that."
She's optimistic those opportunities will return. When they do, she'll have some unique stories to tell.
'What a crazy opportunity'
Like the one about how she ended up playing this season in China.
Kepler played three seasons at Ohio State before deciding to transfer to the Badgers. But because of rules governing movement between Western Collegiate Hockey Association schools, that meant she had to sit out the 2016-17 season.
When the 2017-18 campaign rolled around, Kepler was named a co-captain before ever playing a game for UW. She led the team with 22 goals and then signed a one-year contract with HV71 in Sweden.
She was originally planning to participate in Professional Women's Hockey Players' Association events in North America this season until a call came from Peter Elander, the coach who helped her get settled in Sweden, with a suggestion to look into an opening with a Chinese team.
"My first instinct was no," Kepler said. "I just came back from Sweden. I have a job now. I was like, let me sit on it for three days. Each day I sat on it, I was like, man, what a crazy opportunity. I'd be dumb to say no."
Kepler got in touch with Brian Idalski, the former North Dakota coach who's now leading the Shenzhen team. Within five days, she was packed and on her way to China.
KRS Vanke Rays was part of the Canadian Women's Hockey League before it folded last March, and it then joined seven other teams in the Russian league.
"This is something that I should explore and take a chance with while I'm young and I don't have anything really tying me down at home," Kepler, 24, said. "I decided just to go for it."
'We could have been stuck in China'
Like the one about how everything got thrown into uncertainty.
For Kepler and her teammates — some former NCAA stars, some from China — the early part of the season was spent between games in Shenzhen, Beijing and Russian cities.
When they returned from Christmas break, worries about the novel coronavirus were starting to mount in China. Before the Chinese New Year break in late January, team officials directed players to pack for a six-week stay in Russia because the group would get back together in St. Petersburg.
"Sure enough, had our coaches and GM and people running the organization not thought on their feet as fast as they did, we could have been stuck in China," Kepler said.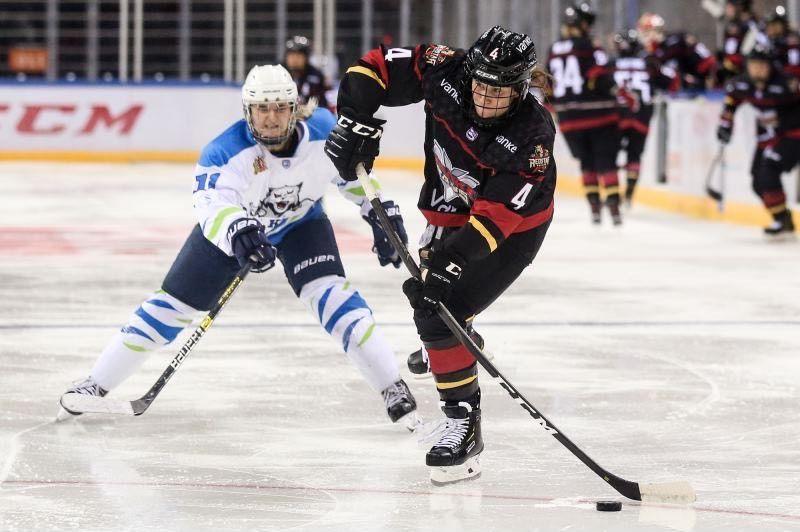 Kepler packed everything in two large hockey bags for a trip to Thailand with her parents over the break period. Before she left, however, she noticed how much things had changed.
"You go from being on a street full of thousands of people to it's a ghost town," she said.
'A pretty incredible experience'
Like the one about how her team pulled together despite the mounting challenges.
Forced into playing on the road for the rest of the season, KRS Vanke Rays players and staff members had to face layers of difficulties before they even got onto the ice, Kepler said.
The North Americans who already were away from home had to deal with another cultural change. The Chinese nationals moved farther away from families who were under quarantine because of the coronavirus outbreak, some of them with older parents to worry about.
"So we're a team full of adversity going into this, knowing we're tired," Kepler said. "It's the end of the season. We've had to deal with this coronavirus situation and living in hotels. The flu is going around, too, and the stomach bug, all this stuff."
Shenzhen won the best-of-three semifinals in two games. It then traveled to Ufa, Russia, for the best-of-five finals against an Agidel team to which it had lost in three of four regular-season meetings.
KRS Vanke Rays won all three games in the series, the last on March 11.
"To be able to come out with the championship and to sweep the finals like we did was a pretty incredible experience," Kepler said, "knowing that all the stuff that we were facing, we were able to just pull through it and win with a bigger purpose in mind."
'I'm glad I did it'
And, finally, like the one about getting back home and dealing with the coronavirus outbreak again.
Kepler had a day to celebrate with her teammates before 30 hours of travel from Ufa — through Moscow, New York and Chicago — to get back to Madison.
She then left for northern Wisconsin with her parents for a period of self-quarantine.
"To be able to just come up north and find some peace and quiet is something that I can take a positive from as well," Kepler said. "And know that once this quarantine lockdown thing is over, everything is going to turn back to normal and I can see everyone again and enjoy them."
Would she do it all again? That's one of the things keeping her mind busy these days.
"It is definitely an experience of a lifetime, and I was thankful for the opportunity because I got paid to play hockey — a living wage, which is something that you can't really find right now for women's hockey," Kepler said. "And I got to travel and see the world in places that I probably wouldn't have ever gone to.
"And when it's all said and done, I know it was kind of a rocky road with a bunch of different stressors, but it was still a great experience and I'm glad I did it."