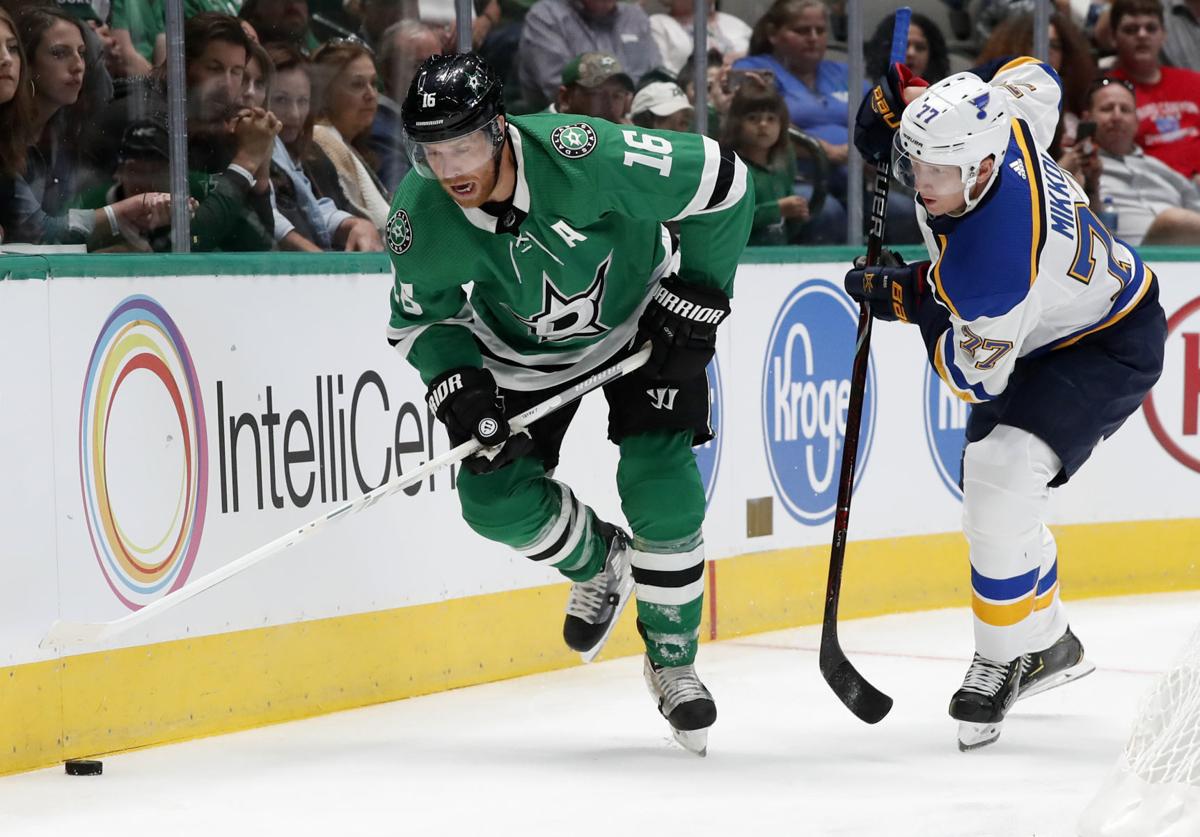 Joe Pavelski found out this summer how much can change in pro hockey.
More accurately, the former University of Wisconsin center learned about the shifts that happen because of pro hockey.
Pavelski went through NHL free agency courtship following 13 seasons with the San Jose Sharks, the past four as captain. After he decided to sign with the Dallas Stars, a little bit of chaos descended on the Pavelski family.
Selling the house in California. Buying a house in Texas. Packing and unpacking. Getting set with a new school.
"All these extra things that just kind of wear on you," Pavelski said.
Yet in a time of change there was a constant Pavelski could fall back on in the Madison area — his summer home. For the last nine years, he has trained at UW in the offseason with Badgers strength and conditioning coach Jim Snider.
He has company. More than 20 players, most of them alumni of the Badgers men's and women's hockey teams, were part of Snider's summer program this year.
For Pavelski, it's a relationship and a familiarity with Snider that builds year to year.
"He's such an elite mind that he's only going to make you better. And he only wants the best for you, so he's going to bring his best," Pavelski said. "The guy studies and learns more than anyone, and he's always trying to innovate and just create another level for us."
Ben Street, another summer workout participant, was with the Badgers in 2006 when Snider joined the team as strength coach and credits him for helping him get back to playing shape after a torn ACL cost him most of the 2008-09 season.
Snider knows Street's needs and Street knows Snider's plan. That's why Street was part of the summer workout group.
"He learned a lot about me and the way my body reacts — certain exercises or types of exercises are more beneficial for me than other ones," said Street, who's entering his 10th pro season. "I think that's the case for everybody, and not always will your trainer know that. But I think with the amount of time I've spent with him, he's been able to dial it in for me really well."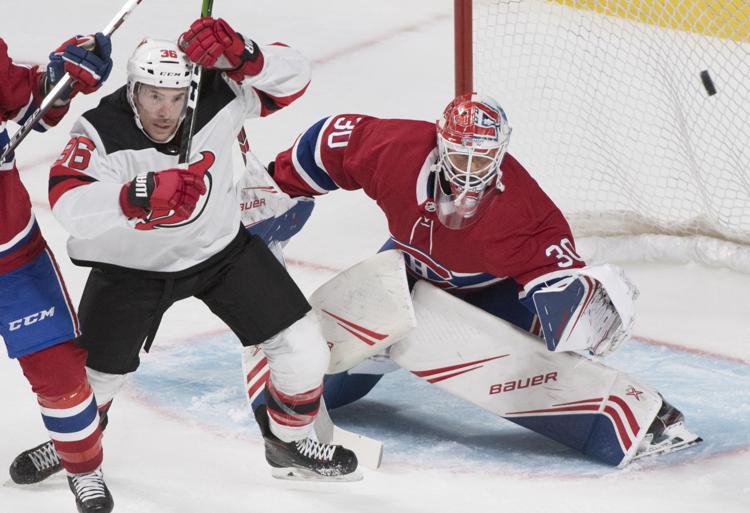 Street, who signed with the New Jersey Devils in the offseason and started the season with their American Hockey League affiliate in Binghamton, New York, said Snider devotes a lot of the training toward injury prevention, or prehab. Some of it is eyebrow-raising stuff.
One stretch, as Street described it, has participants lie on their back with feet on a wall, put their left foot slightly in front of the right and slowly breathe into their left side.
"We're like, what is going on with this stuff?" Street said.
The explanation: The left side of the torso has more organs than the right. Working on that side can stretch it out.
You have free articles remaining.
"It's literally that intricate, the stuff that he thinks of and does," Street said.
Snider doesn't come from a hockey background; he played only a little when he was young. That meant he had to do his own research into what works best for the game's participants instead of relying on old standbys.
"It's actually probably helped me look at it from a different lens," Snider said. "I don't really take anything for granted. I'm really trying to figure out the how and the why, and making sure that I'm up to date on the latest research on skating biomechanics and things like that."
Seeing players like Pavelski, Street, Brian Elliott, Craig Smith and Luke Kunin working at their craft throughout the summer helps current Badgers athletes understand the year-round commitment to being a pro, UW coach Tony Granato said.
And UW players get the benefit of working with Snider, who has had offers to work for NHL teams.
"It's a pretty nice thing for any one of our guys that are trying to eventually be in pro hockey, to learn from and train with Jimmy," Granato said. "It's huge for their development."
Pavelski and Street aren't the only former Badgers players with new teams this season. Defenseman Jake Gardiner signed a four-year, $16.2 million deal with the Carolina Hurricanes after eight seasons in Toronto.
Forward Grant Besse and defenseman Tim Davison left the ECHL for European leagues — Besse in Germany and Davison in Denmark. Defenseman John Ramage moved from the American Hockey League to Germany.
Two players went the other direction, returning to North American leagues after playing last season in Europe. Eddie Wittchow is back in the AHL after a stint in Finland, and goaltender Joel Rumpel landed in the ECHL after playing in Scotland.
In all, at least 38 former Badgers players are signed to play in professional leagues around the world in 2019-20.
Many have ties to Snider's time at UW. Pavelski played there before Snider's tenure started but has developed confidence in him and his approach to conditioning.
Five or six years ago, they discussed preparation for training camp. Snider's philosophy is to prepare players for the entirety of a season that can last more than nine months and not just for the opening weeks.
That resonated with Pavelski, who as a veteran doesn't use training camp the way that a younger player who's looking to make the team might.
"If you peak too early, it can ruin the process in a way," said Pavelski, who signed a three-year, $21 million contract with Dallas this summer. "In the end, the goal is to be as strong, as good as you can at the end of the year and be ready for the playoffs. So he's come up with certain ideas and certain training methods to push us right to a great limit, and then we're going to take camp to get into a little bit better shape."
As Street puts it, the program isn't designed for players to break records on the squat rack in their team's preseason testing.
Having that kind of program available in Madison is a bonus for former Badgers players who spend offseasons in the area.
"It's not like you need to go to Toronto or go out East or to a big market where some of the bigger summer programs are," Street said. "We've got stuff that's excellent because of Jim right here in Madison. That's huge for guys that live back here."
Former Wisconsin Badgers men's hockey players in pro hockey, 2019-20
| Player | Pos | At UW | 2019-20 team |
| --- | --- | --- | --- |
| Grant Besse | F | 2013-17 | Krefeld Pinguine (Germany) |
| Michael Davies | F | 2006-10 | Sheffield Steelers (UK) |
| Tim Davison | D | 2013-18 | Aalborg Pirates (Denmark) |
| Jack Dougherty | D | 2014-15 | Belleville (AHL) |
| Robbie Earl | F | 2003-06 | SCL Tigers (Switzerland) |
| Brian Elliott | G | 2003-07 | Philadelphia (NHL) |
| Matthew Ford | F | 2004-08 | Grand Rapids (AHL) |
| Trent Frederic | F | 2016-18 | Providence (AHL) |
| Jake Gardiner | D | 2008-11 | Carolina (NHL) |
| Tom Gilbert | D | 2002-06 | Nürnberg (Germany) |
| Cody Goloubef | D | 2007-10 | Ottawa (NHL) |
| Kyle Hayton | G | 2017-18 | Greenville (ECHL) |
| Cameron Hughes | F | 2014-18 | Providence (AHL) |
| Luke Kunin | F | 2015-17 | Minnesota (NHL) |
| Joseph LaBate | F | 2011-15 | Belleville (AHL) |
| Jeff Likens | D | 2003-07 | Wolfsburg (Germany) |
| Jake Linhart | D | 2014-18 | Adirondack (ECHL) |
| Seamus Malone | F | 2015-19 | Utica (AHL) |
| Jake McCabe | D | 2011-14 | Buffalo (NHL) |
| Ryan McDonagh | D | 2007-10 | Tampa Bay (NHL) |
| Michael Mersch | F | 2010-14 | Texas (AHL) |
| Joe Pavelski | F | 2004-06 | Dallas (NHL) |
| Joe Piskula | D | 2004-07 | TPS (Finland) |
| John Ramage | D | 2009-13 | Eisbären Berlin (Germany) |
| Joel Rumpel | G | 2011-15 | Norfolk (ECHL) |
| Justin Schultz | D | 2009-12 | Pittsburgh (NHL) |
| Kevin Schulze | D | 2012-16 | Nürnberg (Germany) |
| Brendan Smith | D | 2007-10 | New York Rangers (NHL) |
| Craig Smith | F | 2009-11 | Nashville (NHL) |
| Eric Springer | D | 2008-12 | Marseille (France) |
| Derek Stepan | F | 2008-10 | Arizona (NHL) |
| Ben Street | F | 2005-10 | Binghamton (AHL) |
| Ryan Suter | D | 2003-04 | Minnesota (NHL) |
| Peter Tischke | D | 2015-19 | Utah (ECHL) |
| Kyle Turris | F | 2007-08 | Nashville (NHL) |
| Matt Ustaski | F | 2014-18 | Norfolk (ECHL) |
| Ryan Wagner | F | 2014-18 | Utah (ECHL) |
| Ed Wittchow | D | 2012-16 | Hershey (AHL) |
| Brendan Woods | F | 2011-13 | Providence (AHL) |
| Mark Zengerle | F | 2010-14 | Fischtown (Germany) |